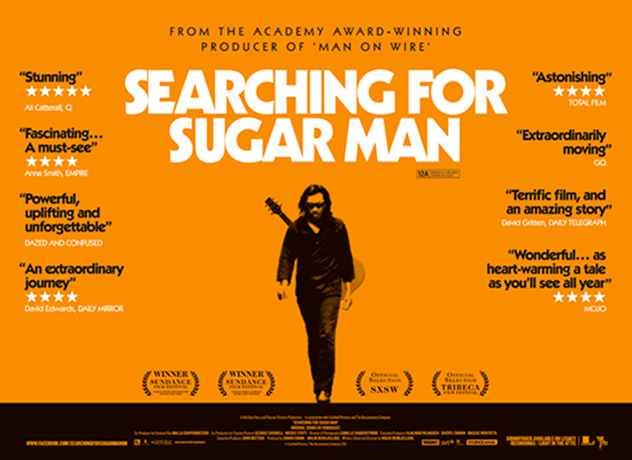 Je viens d'apprendre que le dvd de Sugar Man, documentaire sur Sixto Rodriguez vient de sortir. Je suis très excitée et très contente à la fois car j'adore sa musique que j'ai découvert comme beaucoup à travers Looking for Sugar Man. C'est un incroyable documentaire à la fois drôle, émouvant, passionnant et très bien réalisé que je conseille à tous ceux qui ne l'on pas encore vu (il se joue encore dans quelques salles de cinéma). 
Je n'en dis pas plus pour garder un peu le mystère sur son histoire et je vous laisse écouter…
I just learned that the dvd Sugar Man  a documentary about Sixto Rodriguez is out. I am very excited and very happy at the time because I love his music that I discovered through Looking for Sugar Man. This is an incredible documentary at once funny, touching, exciting and very well done I advise anyone who is not seen yet to see the dvd.
I do not say more to keep a little mystery about his history and I let you discover his music…