Psst, psst, for this weekend, I have a good fashion address to suggest. You know Marché Noir, in Paris? If you walk around the Carreau du Temple, this is good place to remember 😉
Opened few months ago, Marché Noir is the place to be for vintage lovers and African style and culture. What struck me first in the shop / tea room is the decoration of the place, unique! We find the same spirit colonial that in Comptoir Général but this time with a more refined touch (less flea market). An Emmanuelle rattan chair, two large fans made of ostrich feathers, a terracotta shelf brought back from Africa, a real banana trea, big shells … It's like a movie set but it turns out that here the most important is the selection of vintage unique pieces (and affordable), like a Yves Saint Laurent dress, sold at 75 euros.
At Marché Noir, almost everything was mottled in Africa. And personally I like the idea that most of these clothes are back in France after a long journey. Because yes, basically those pieces are from France or Europe, donated to Emmaus (and other organizations), then sold to wholesalers, which land on the African markets where Amah Ayvivi (the host of the house), unearth pearls to finally come back home, in Paris, at the Marché Noir! The circle is complete 😉
18 Rue Perée, Paris 3ème
Photos : by me !  (+ first photo : Lionel Moreau)
Summary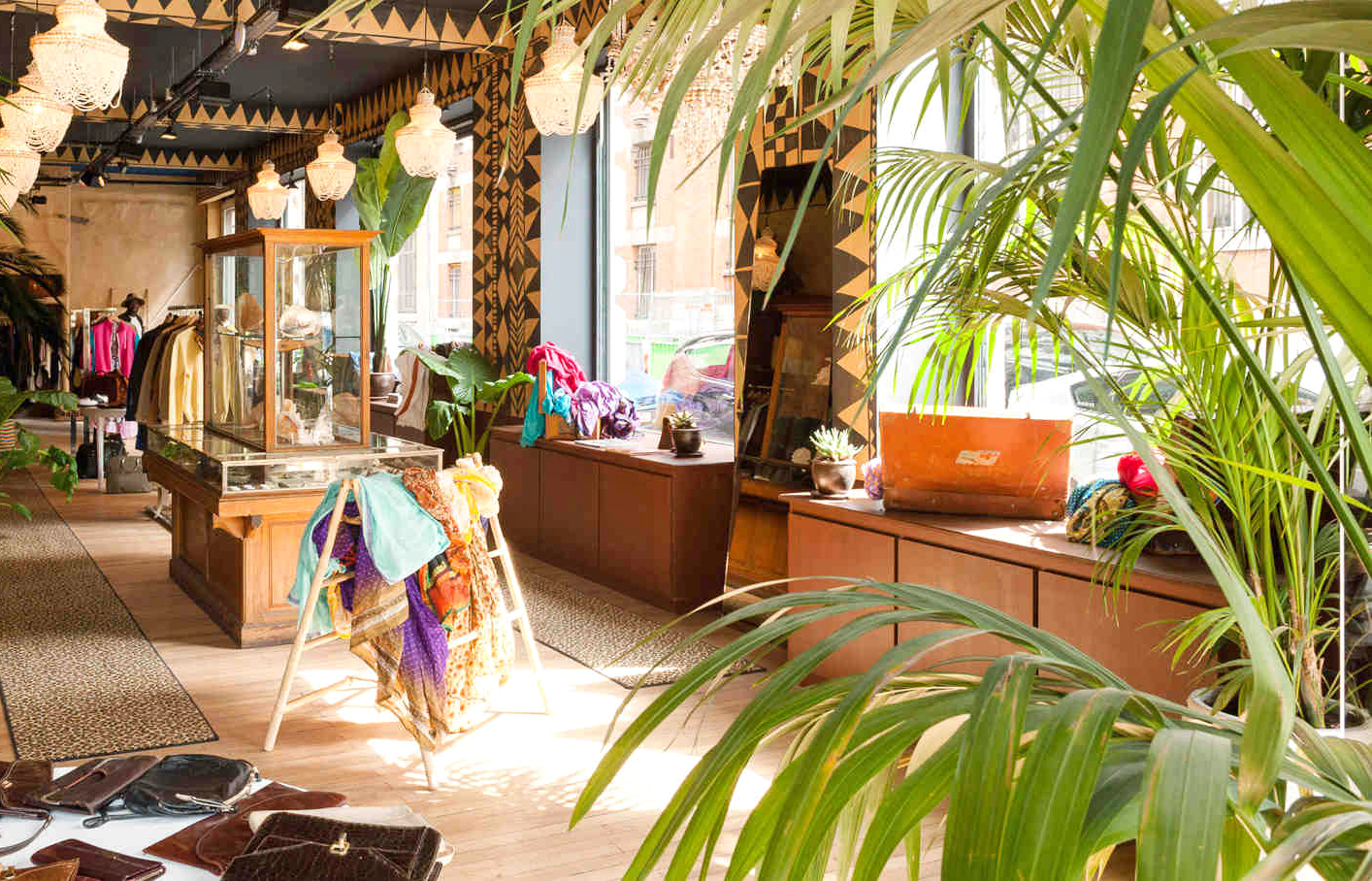 Article Name
Description
Psst, psst, for this weekend, I have a good Fashion Shopping place to suggest to you. Do you know Marché Noir, in Paris?
Publisher Name
Publisher Logo