I hope you have a great weekend of 3 days. Did you leave the city for those few days?
In any case, here we see that Paris has been emptied, the streets are calm and almost without a car. It feels good to see the capital peaceful and without a horn

And even if I stayed in Paris for this weekend, this unusual calm gives me the feeling of weekend / holiday. If you ask me what I do during this weekend, well I am with my mom who arrived Saturday from Bayonne and who stays a week with me. We already took the opportunity to walk in Paris, celebrate my birthday and go to see my grandmother (check my Instastory).
And with those temperatures that make the yoyo, how do I dress? At the moment, I like to wear this white cut and crop jeans from H & M (super well cut), which I associate with my white jumper decorated with small silver balls. The jacket in Prince of Wales on top, a small bag in the same tone as the jacket, worn crossbody and little babies with a small heel. If I get too hot in the early afternoon, I take off the sweater and put back on my jacket this time with my Iron Maiden t-shirt (which I wore under my sweater) … That's what I called 2 outfits in 1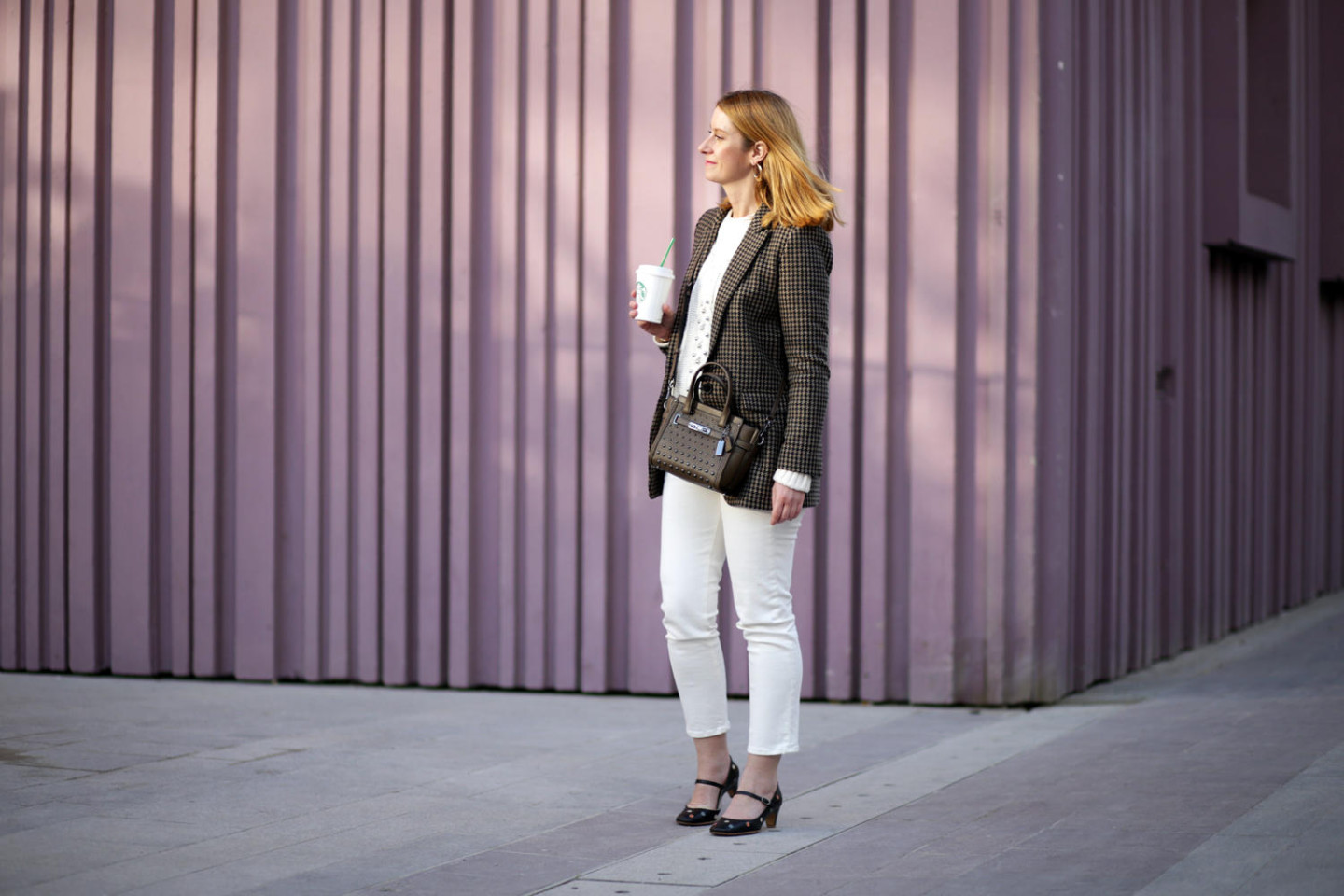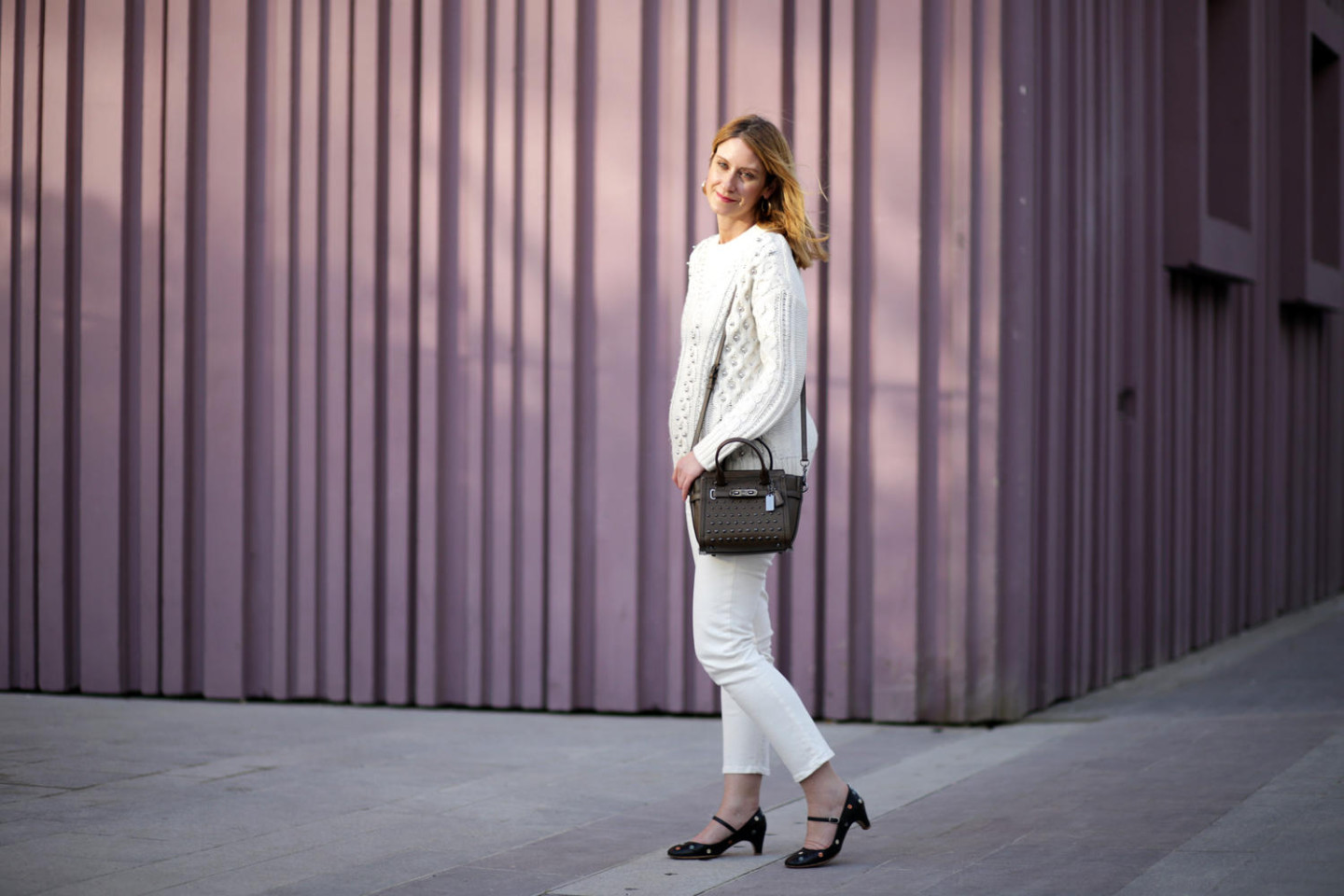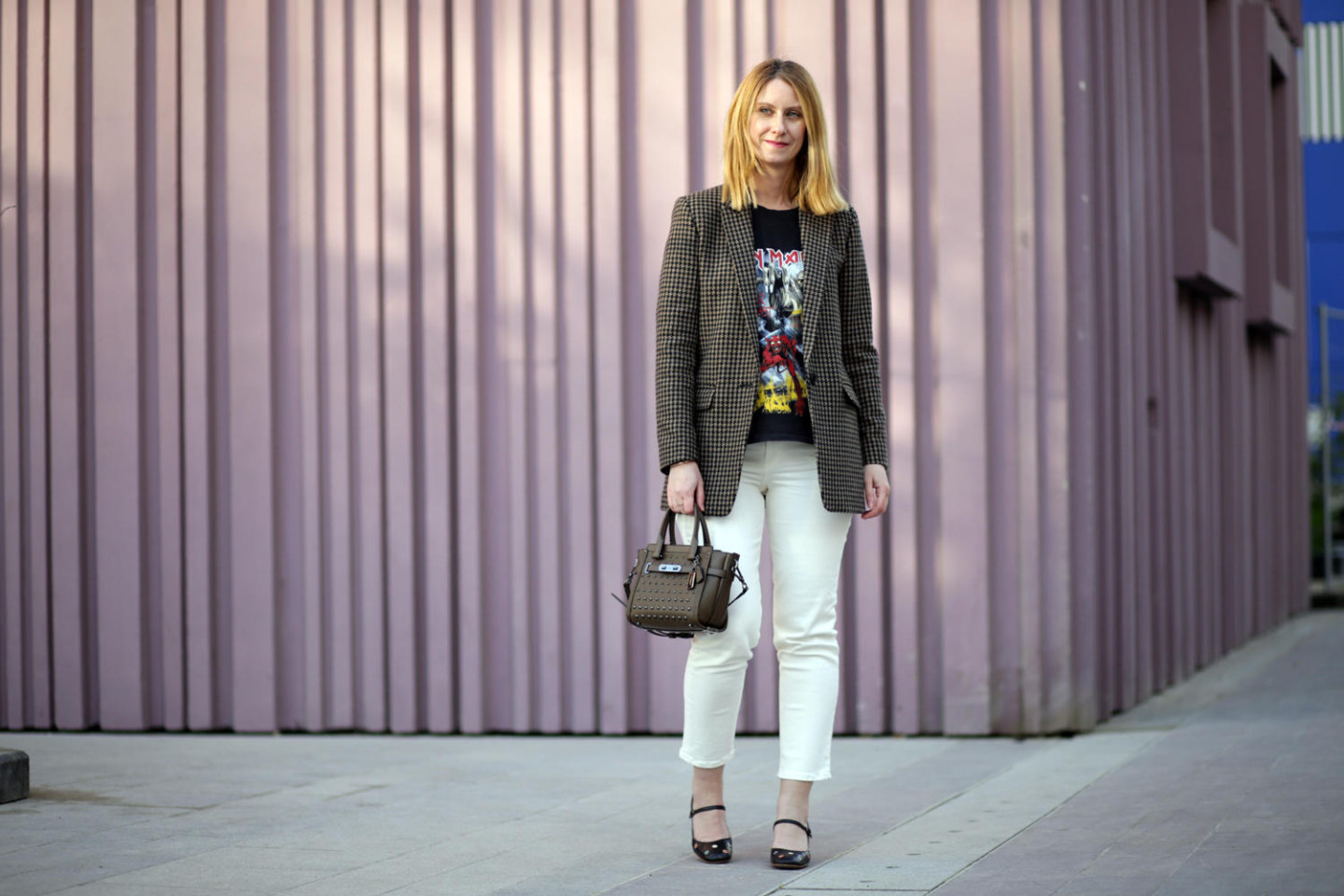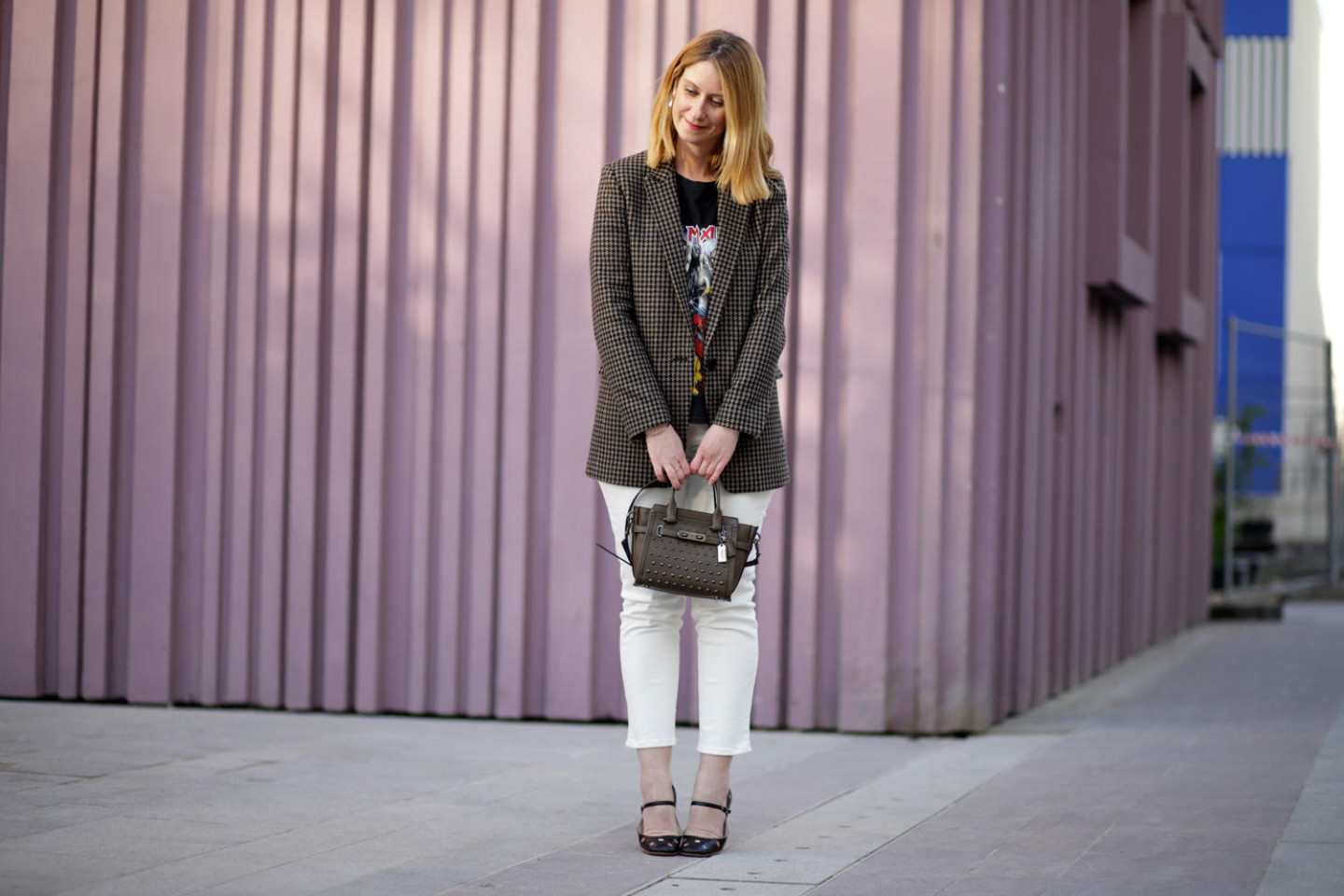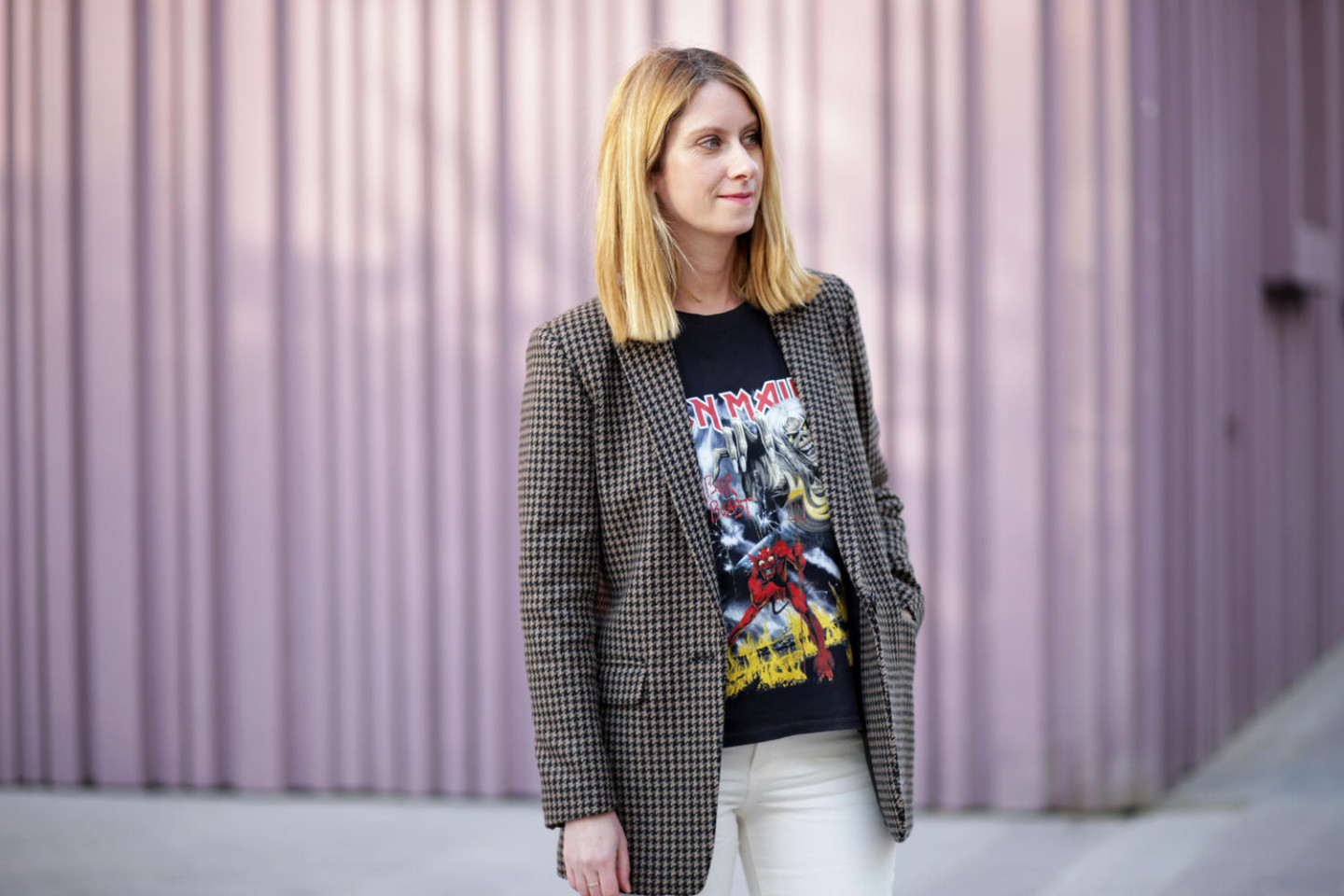 Photos : Au petit Imprévu 
Veste/Vest : Maje  –  Pull / Jumper : H&M  –  T-Shirt : Bershka  –  Jeans : H&M  –  Boucles d'oreilles / Earring : Mango  –  Chaussures / Babies : Marc Jacobs  –  Sac / Bag : Coach