As much as last weekend, I had the time to savor my weekend (of 3 days) as much there, I did not see passing this one! It is especially Saturday that has quickly passed. In the morning, I saw Mathilde to make new outfit photos at the Palais-Royal with, you will soon see on the blog, a new look very sporty chic that changes totally of my usual style. Time for a quick coffee to get news of each other, and it's already time to go. A quick return at home to put the camera that weighs a ton, eat my sandwich from Pret à Manger, bought on the way and now it's time to go to the Bon Marché where I meet-up with a friend and former colleague. Posed at Rose Bakery, we take advantage of 2 hours together to get news from each other. The night begins to fall and I take a quick tour in Le Printemps Department Store, to find shoes I want to buy on sales. Moreover, all stores are already on sales (before sales, so!) It's crazy! That's how I took advantage of -30% at A.P.C last friday evening.
Also, the gold lurex cardigan and the "cinema" T-shirt, I wear today are on sale at H & M. My black jeans with the"eyelets heart" detail comes from Zara, with a little luck you'll find it on sale 😉 For accessories, I bet on a touch of gold and black with my bag and my little red Valentino pumps.
And last detail but not least, the look would not have been complete without my faux fur coat for a look a bit EXTRAVAGANZA!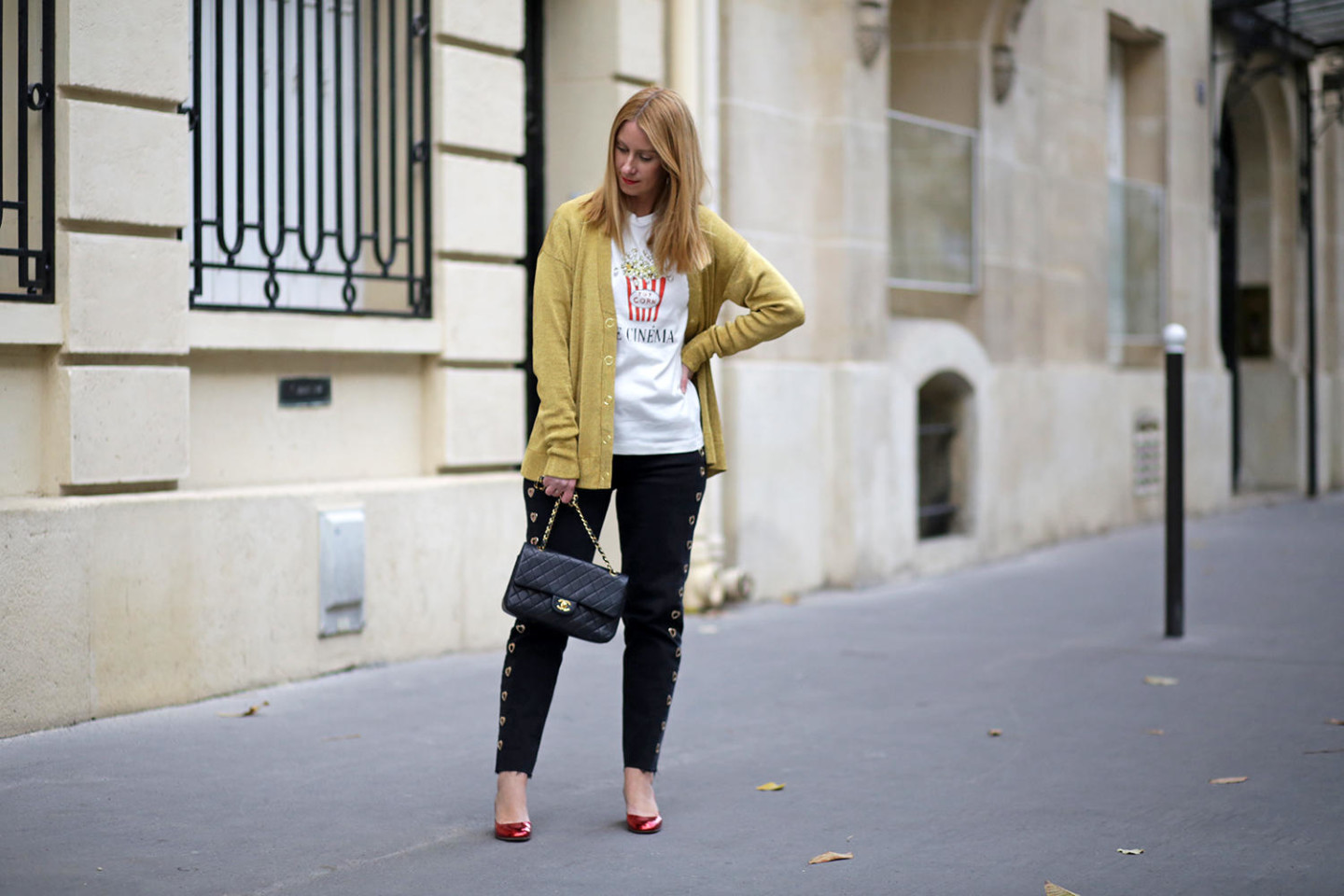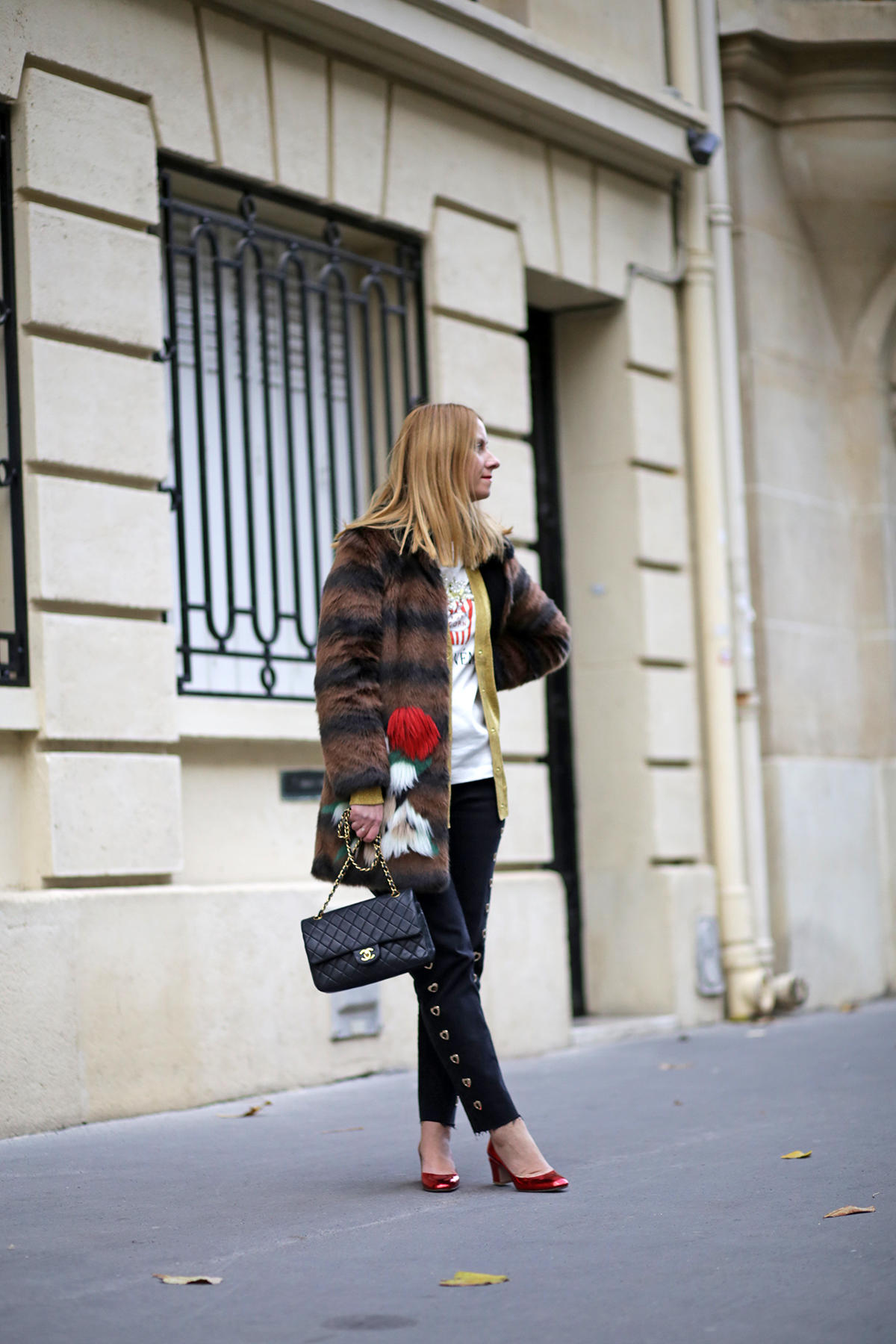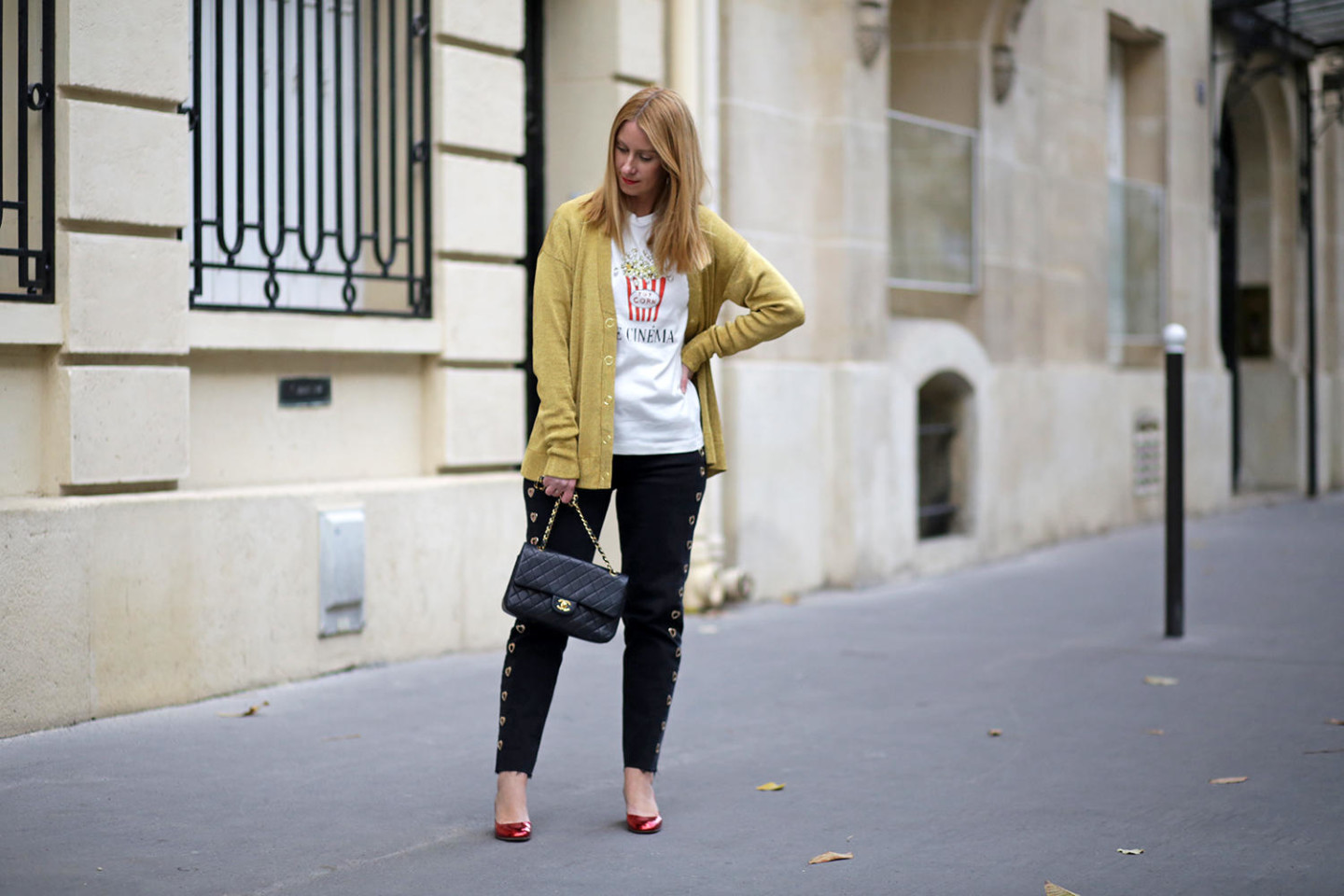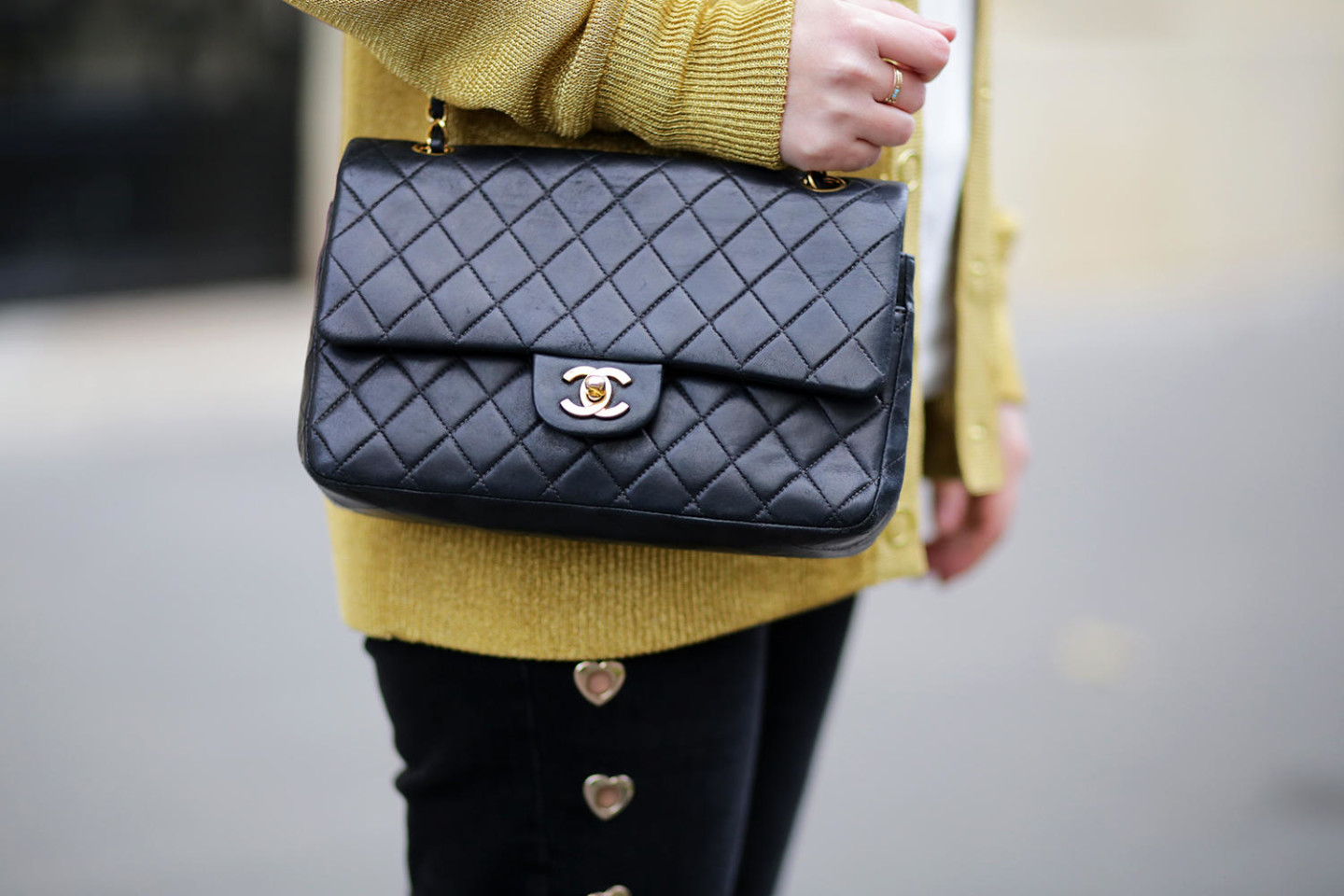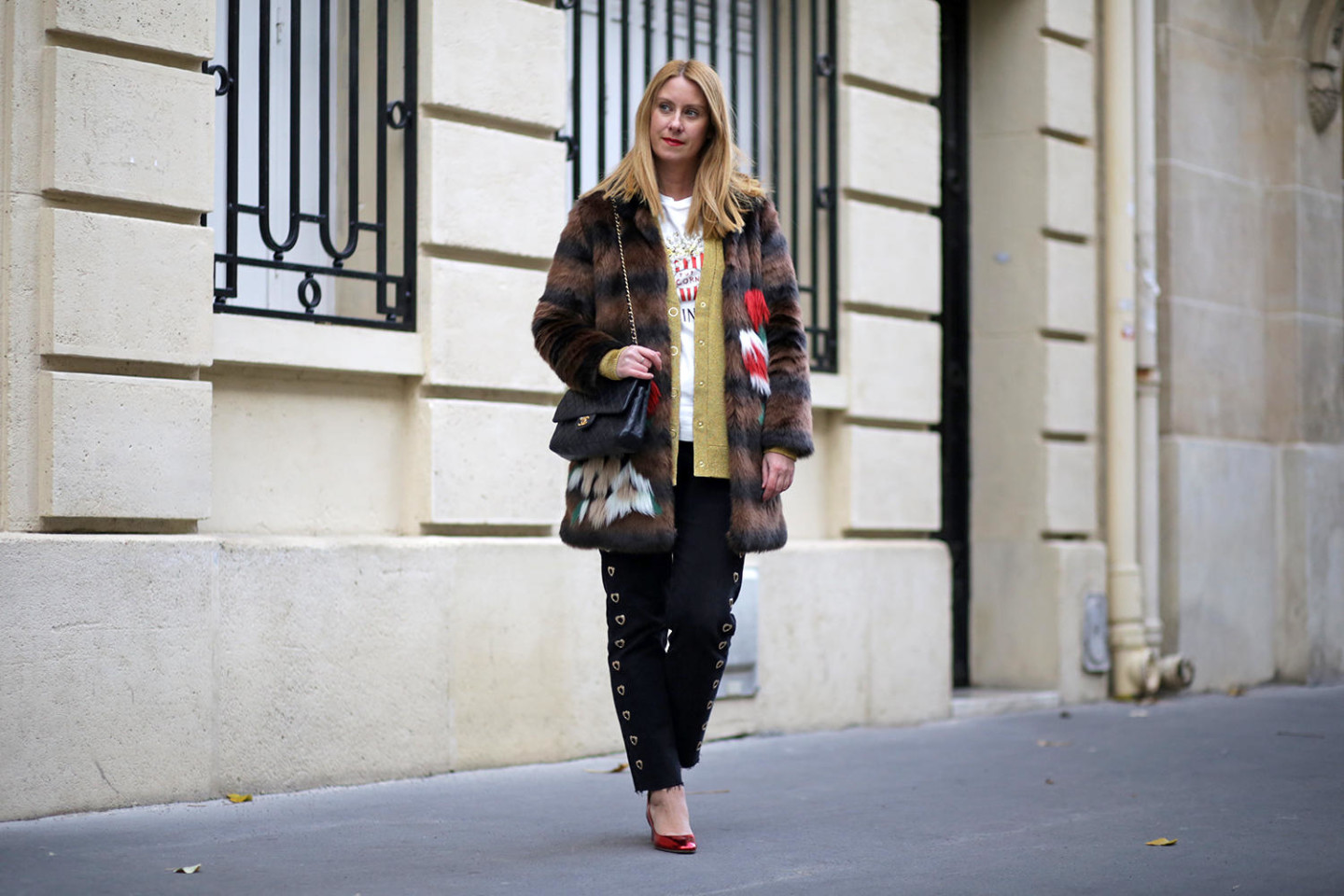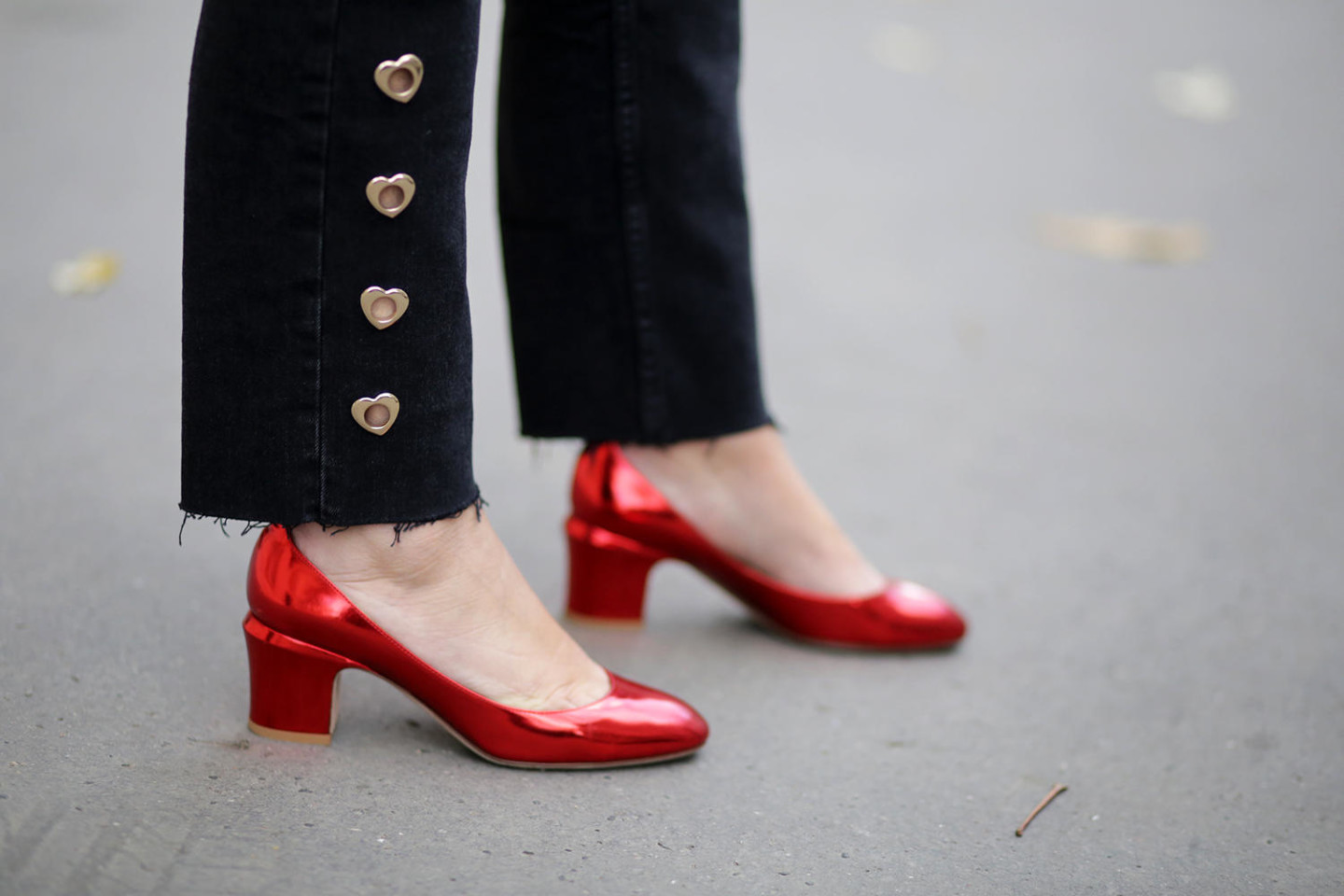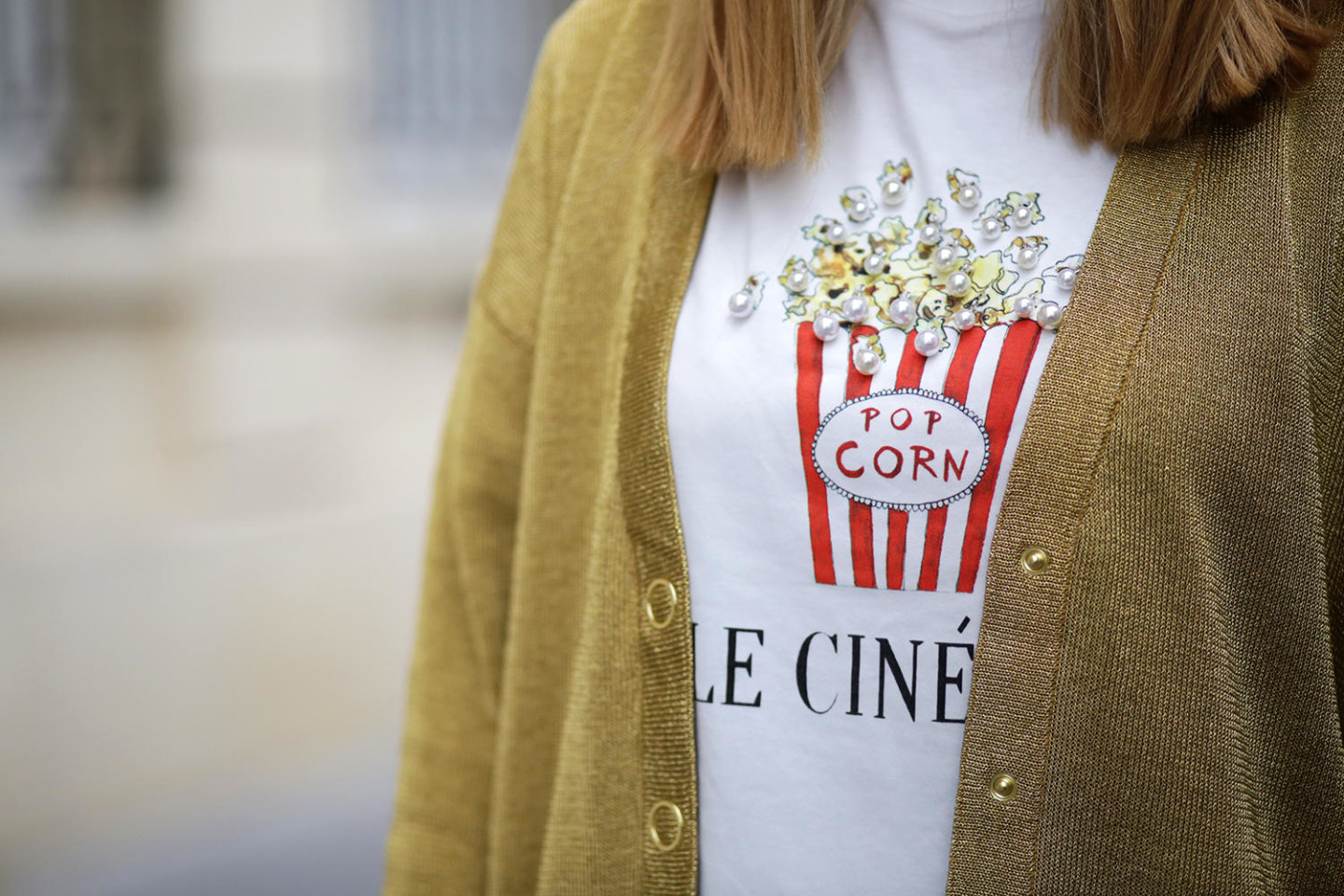 Photos : Au Petit Imprévu
Manteau en fausse fourrure / Faux Fur Coat : Zara  –  Gilet en Lurex Doré / Gold Lurex Cardigan : H&M (en boutique actuellement)   –  T-shirt : H&M  –  Jeans : Zara  –  Mocassins / Loafers : Asos  –  Sac / Bag : Chanel