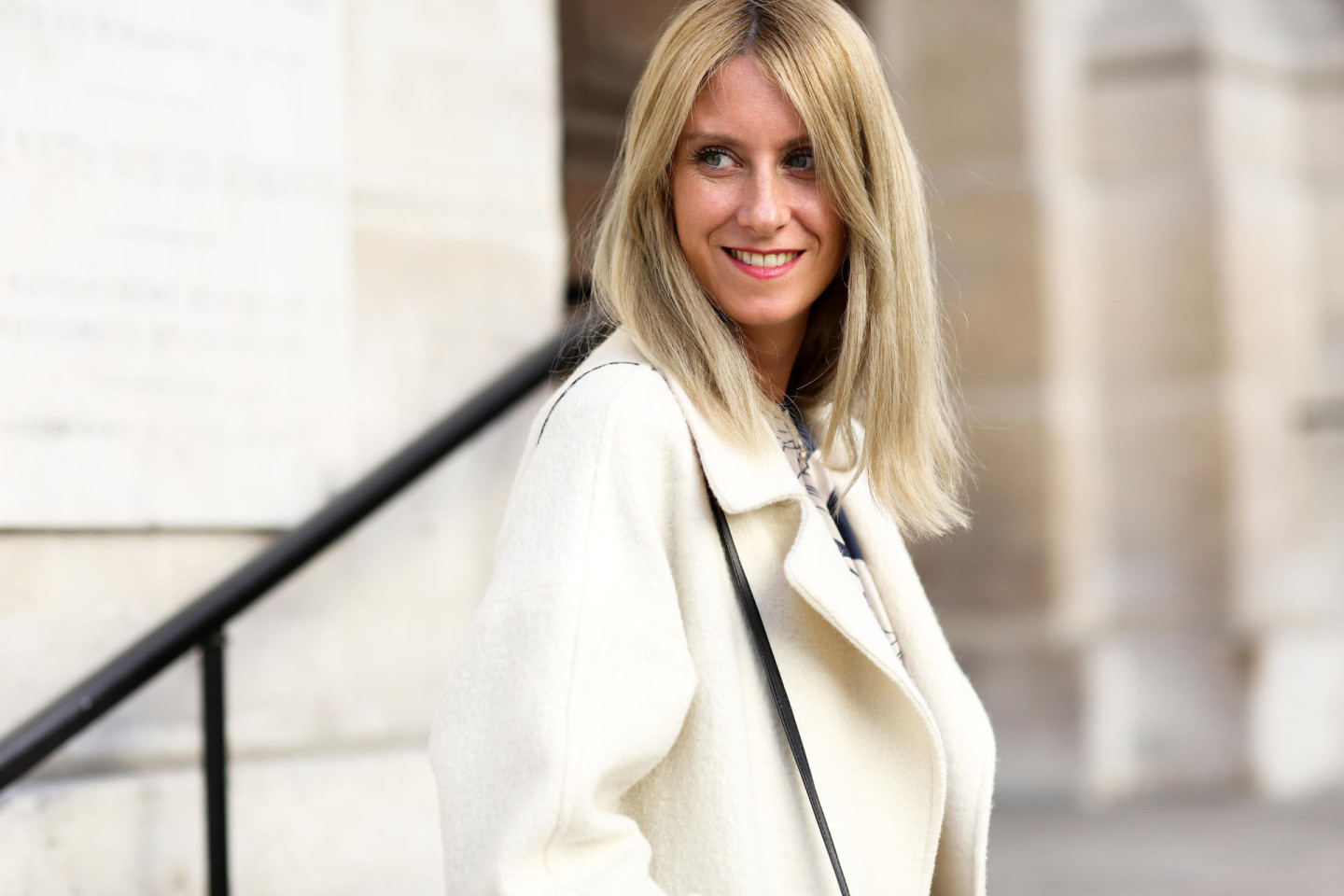 Last Saturday I spent an absolutely PERFECT Saturday in Paris! You know, the kind of Saturday like in Sex and the City, where you savor the moment (and the simple fact of feeling alive), with the program of shopping session, lunch in a good restaurant and meet a girlfriend for a drink. Well, the Saturday that all girls dream about… Let me relate it to you!
I had set the alarm clock at 10am but naturally woke up at 9.15am. The day before I had planned my little list of things to do, so I already knew almost how I was going to occupy my day and I only had to organize it in the order I wanted. I arrive in the Marais around 11H45, I went first to January 25, a small boutique run by a Japanese, who sells Chanel and vintage Hermès bags . I think I have already spoken quickly about it on the blog. I dream of having a second Chanel bag. I already had my budget in mind, I only had to have a more precise idea of ​​what I wanted. Basically, I'm looking for a small model to wear cross body and I would tend to opt for a vintage rather than a new one. I look, I try, I have a big crush for a model slightly larger than what I wanted and which is the double price I had planned for my budget.
Well, all I have to do is go to the Chanel boutique, which is a little further on the same pavement. The Chanel Pop-ip Store is taking place at the ground floor of a private mansion. I explain to the saleswoman what I am looking for and it happen that I'm actually wearing my little Vintage Chanel one on me and as I want a similar shape, she directs me to the wallet-on-chain, I try it but no, I think it's too card-holder with a chain, that's the name of it by the way.
On the other hand, my vintage bag catch her eye and she explains me how to take care of it with a special little rag that will restore the shine of the leather. All informations taken, I leave Chanel's boutique with an unexpected gift, since the seller is handing me a Chanel shopping bag with the famous little rag and the magazine of the house. I thank the saleswoman for her kindness and for that little attention that surprises me and delights me at the same time.
She does not know but this young woman have greatly contributed to this perfect Saturday. Here I am in the streets of Paris with a Chanel bag in my hands! You know, the shopping bag we have when we just bought a Chanel bag. It may seem like an innocuous sight like that, since there is nothing in this bag, apart from the magazine and the little rag but the fact of walking with this bag gives me the sensation of already possessing the bag of my dreams. Besides, it's funny but I feel that the people on the street look at me more than usual, especially women. Could it be the effect of the Chanel bags that makes me look at me with envy and respect? Anyway, here I am, in a super good mood! I feel so confident with my two Chanel bags, in fact, I smile so much from the inside (even if buying my second Chanel bag is postponed for later) that I believe I walk with a smile of bliss.
Here I am with the Girl Power attitude and I decide to go eat alone at Le Fumoir. Not on the terrace, as usual, because it's too cold. This time, I choose to be in the principal room which is by the way, crowded. They place me in the middle of the room. What seemed to me quite impressive, becomes much less when I see a very beautiful young woman in front of me, alone, too. Phew, I found an ally in this great room which only counts tables of friends or couples. We smiled at each other in sign of approval and / or support. Here I am reassured, I can eat quietly, disregarding the eyes of people both intrigued, united (from other women) and suspicious from the two gentlemen next to me.
After eating and making a hook by the Carrousel du Louvres at the mineral shop (I'll tell you about it in a future post), I headed Rue Saint Honoré. After all, it's not every day that you walk around with a Chanel shopping bag. So, I take the opportunity to have fun and enter in some luxury shops.
I go to Gucci, Rue Royale, I go upstairs, where is the woman department and Oh, my God! The clothes are to die for! It's fresh, young, feminine, refined with a touch of 70'S … Everything I love! I would love to spend all my month salary in a pair of pumps like Carrie Bradshaw but it's time for me to find a girlfriend at the Bon Marché, to tell each other our lives around a glass of champagne, before returning quietly at home.
That was a really perfect Saturday! And you, what was your last perfect Saturday?
I wish you very Happy Holidays ♥♥♥
Photo : Marie-Paola Bertrand-Hillion