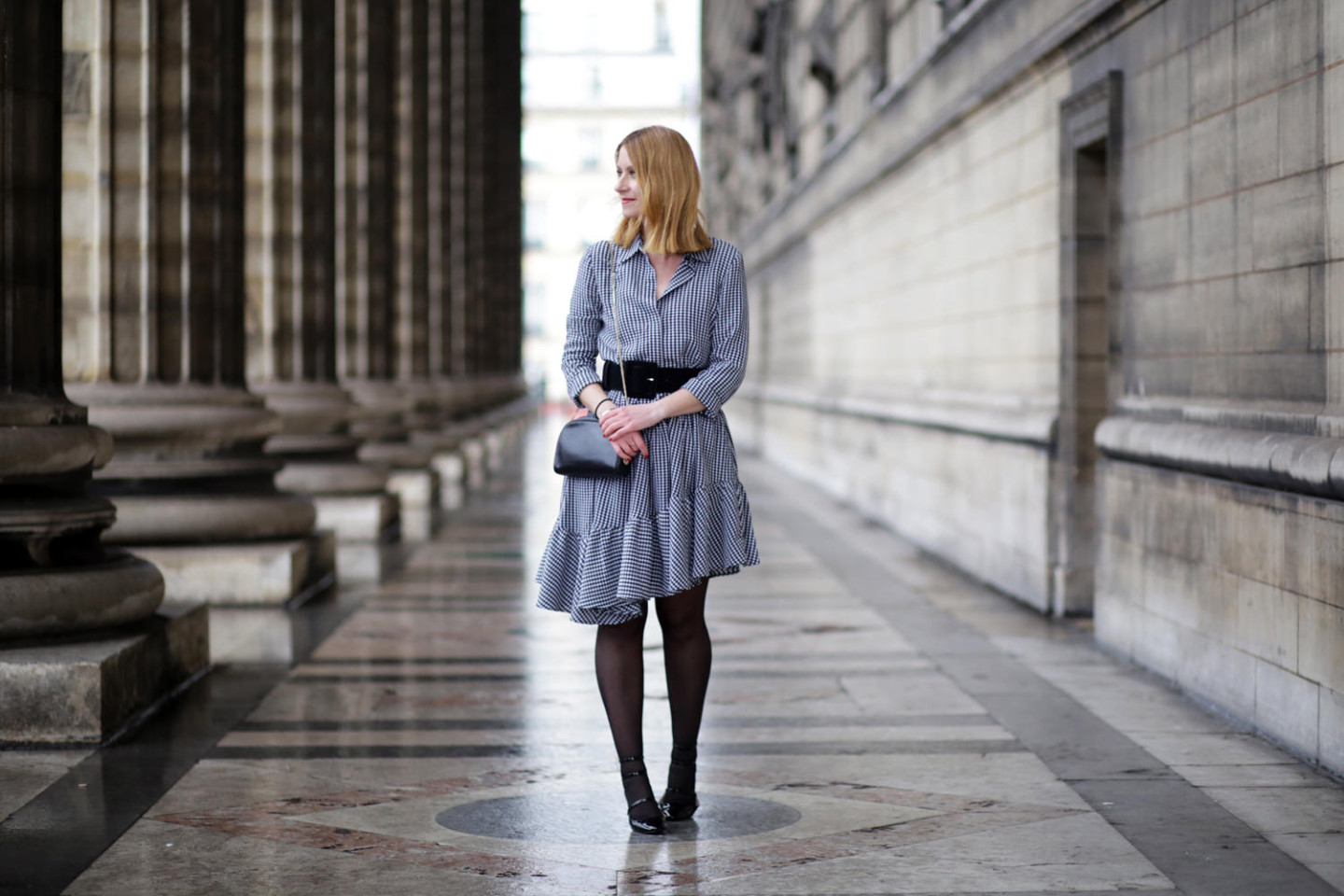 Black and white, yes but you start to know me well, it will never be a simple look that I would propose to you here.
Even with a classic black and white outfit, there will always be a little unexpected twist, a small detail that will make the difference. I found this dress in gingham absolutely sublime at H & M the other day and I must say that I am amazed by the fall/cut of this dress. Very clearly, everything relies in the shape (bulky just what it needs) of the skirt that happens to be flared and asymmetrical. This gives to the dress a little "je ne sais quoi" of Brigitte Bardot timeless and very feminine (besides if you want to watch 2 good movies with Brigitte, here it is) that I like and contrast with the top of the dress which is very sober since it resumes the idea of ​​a classic shirt. But we'll see when it gets a little hotter, how many buttons I would unbutton 😉
After that, everything lies in the details. As the dress already makes the look practically all by itself, it was enough to accessorize with two elements, no more. A very wide belt is needed to mark the waist and value the dress even more. Last small thing: a single earring for a wow effect but not too much.
Ah, I was going to forget the last little detail about make-up: a wide stroke of eyeliner on the eyes straight inspired by Dolce-Gabbana make-up looks.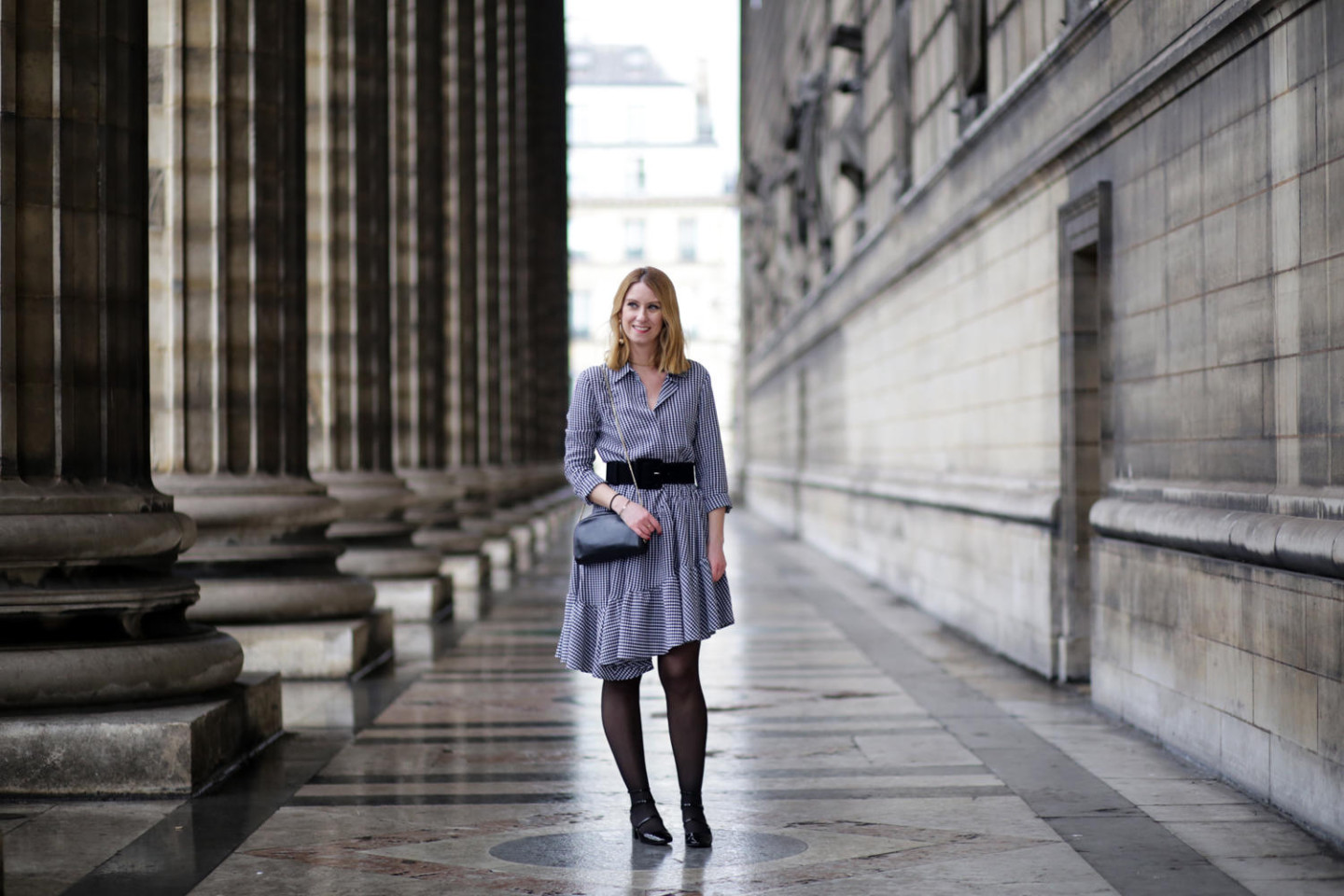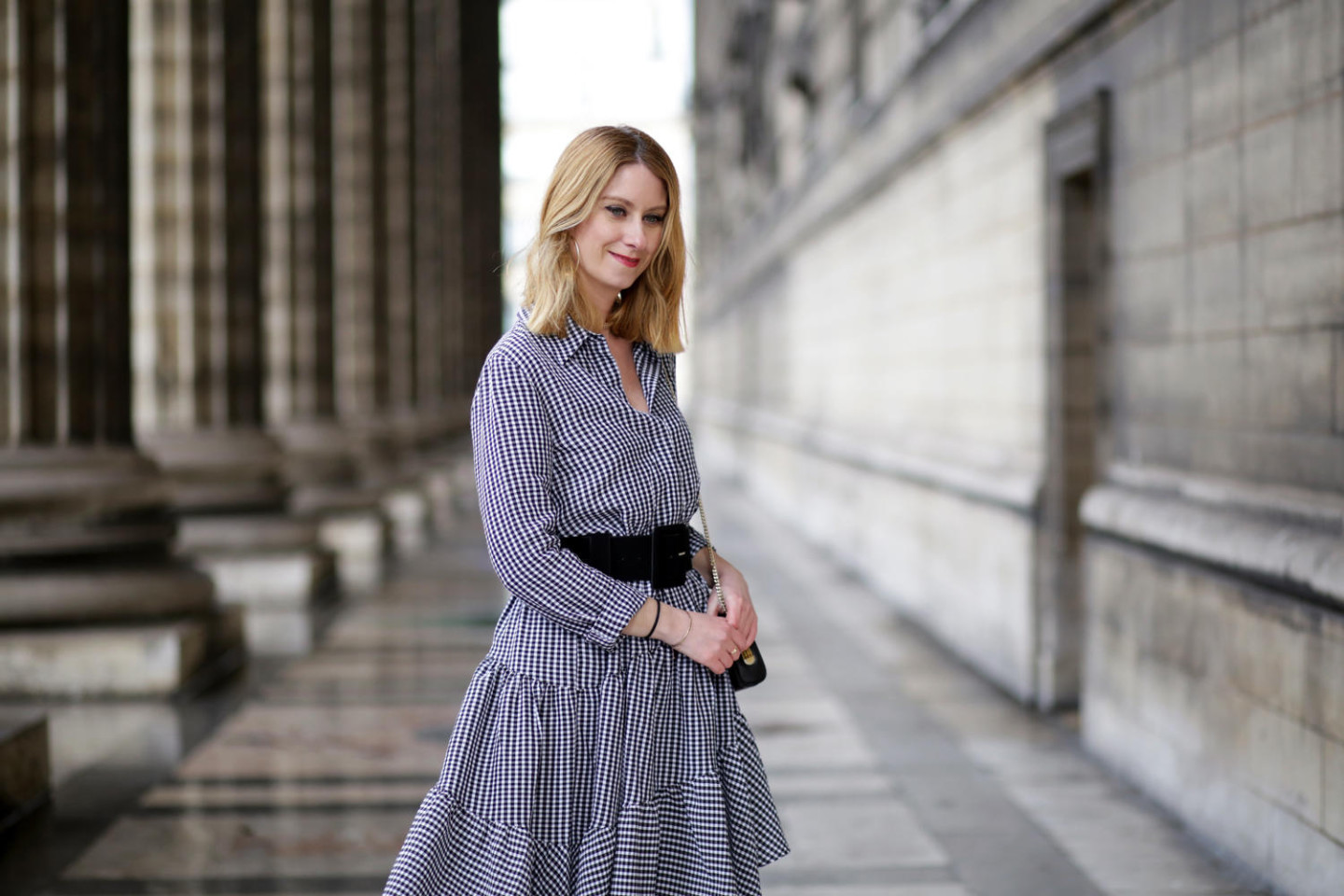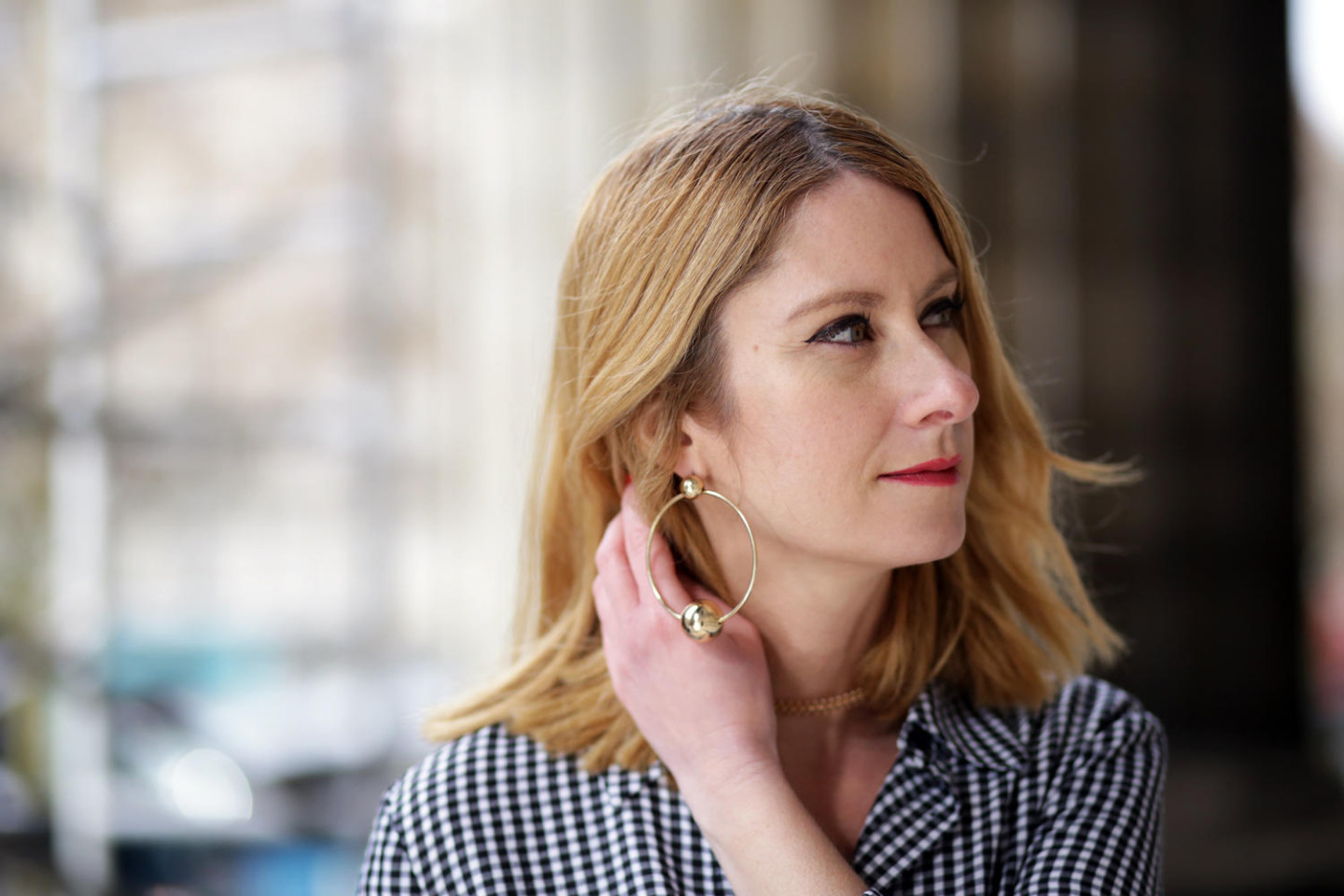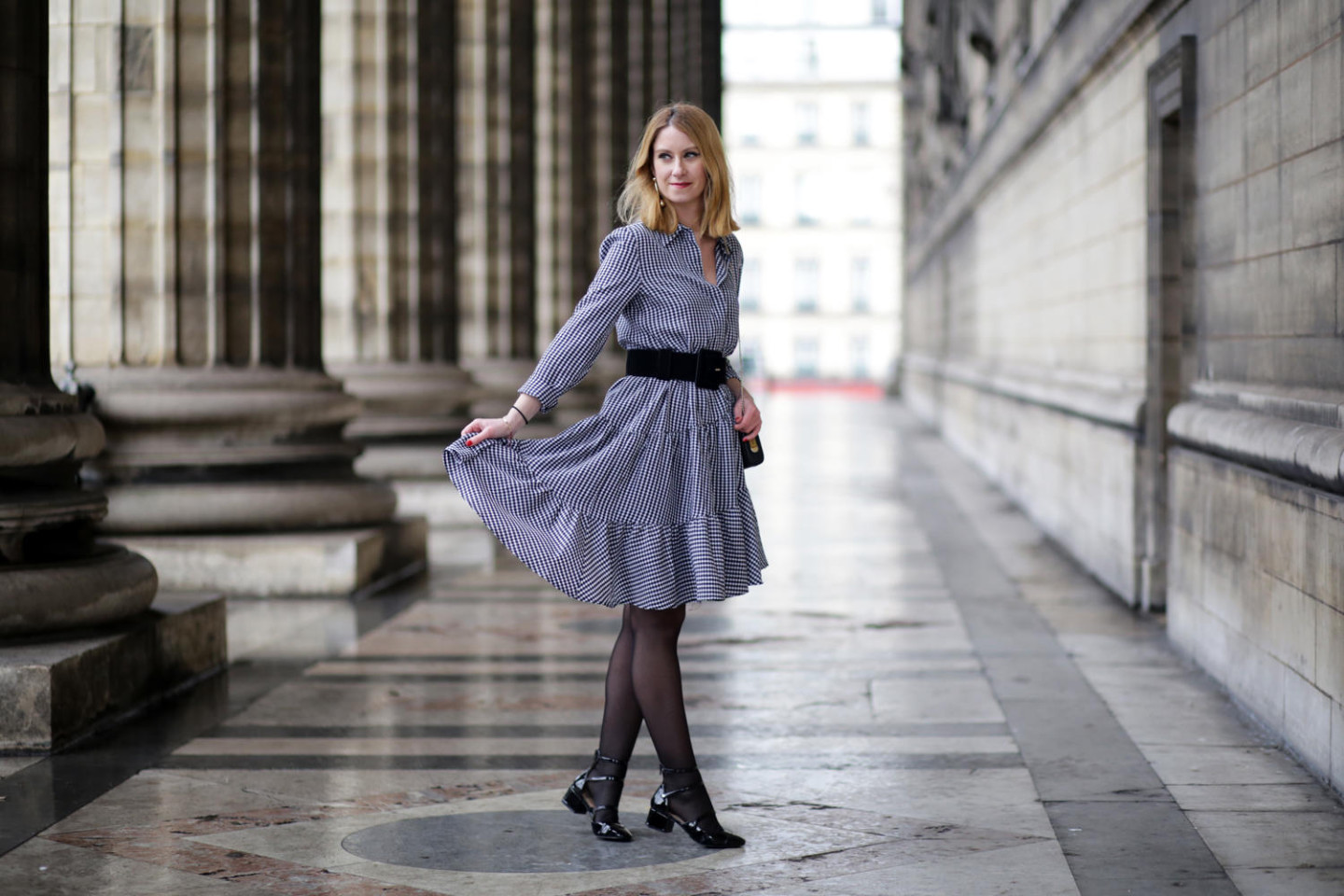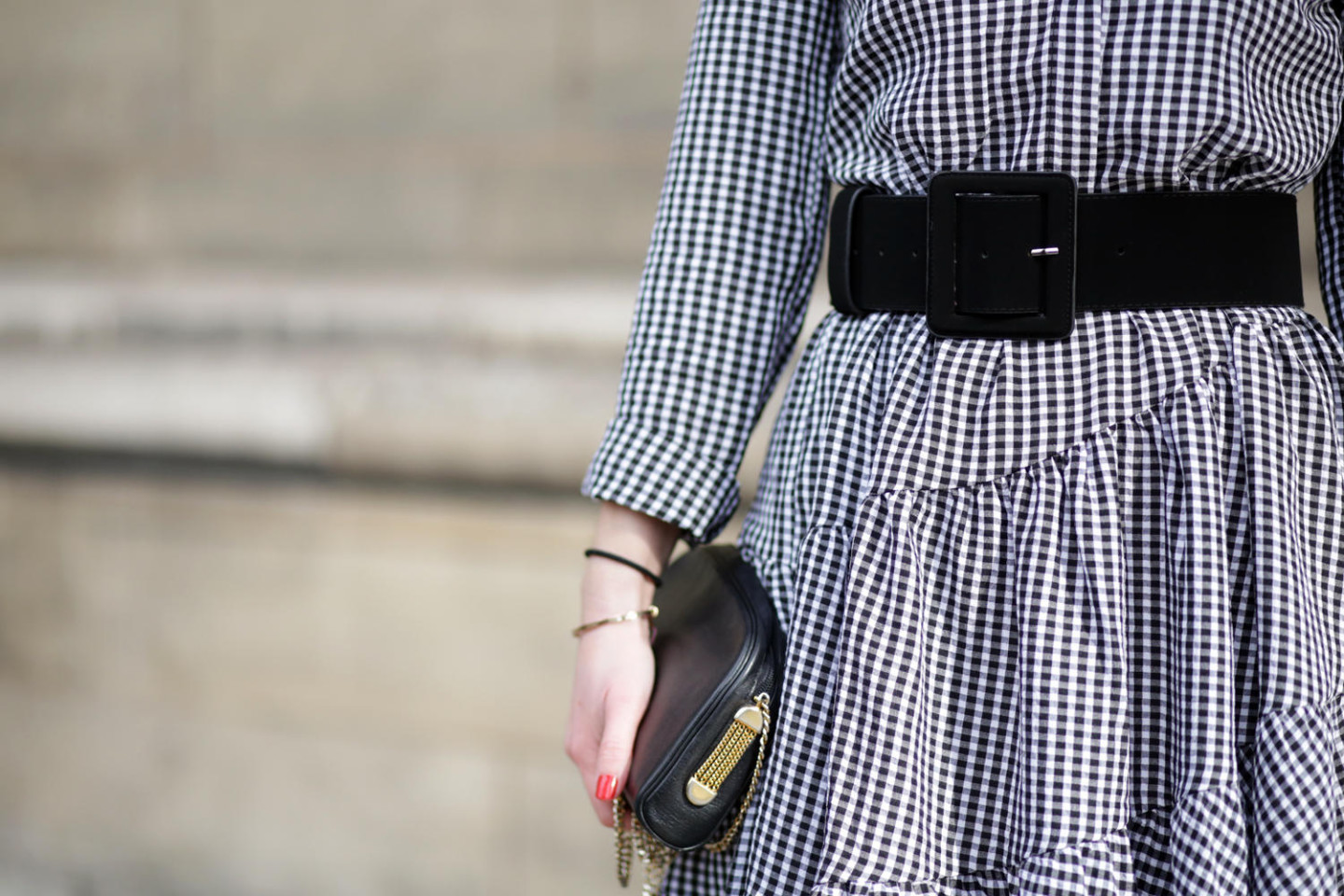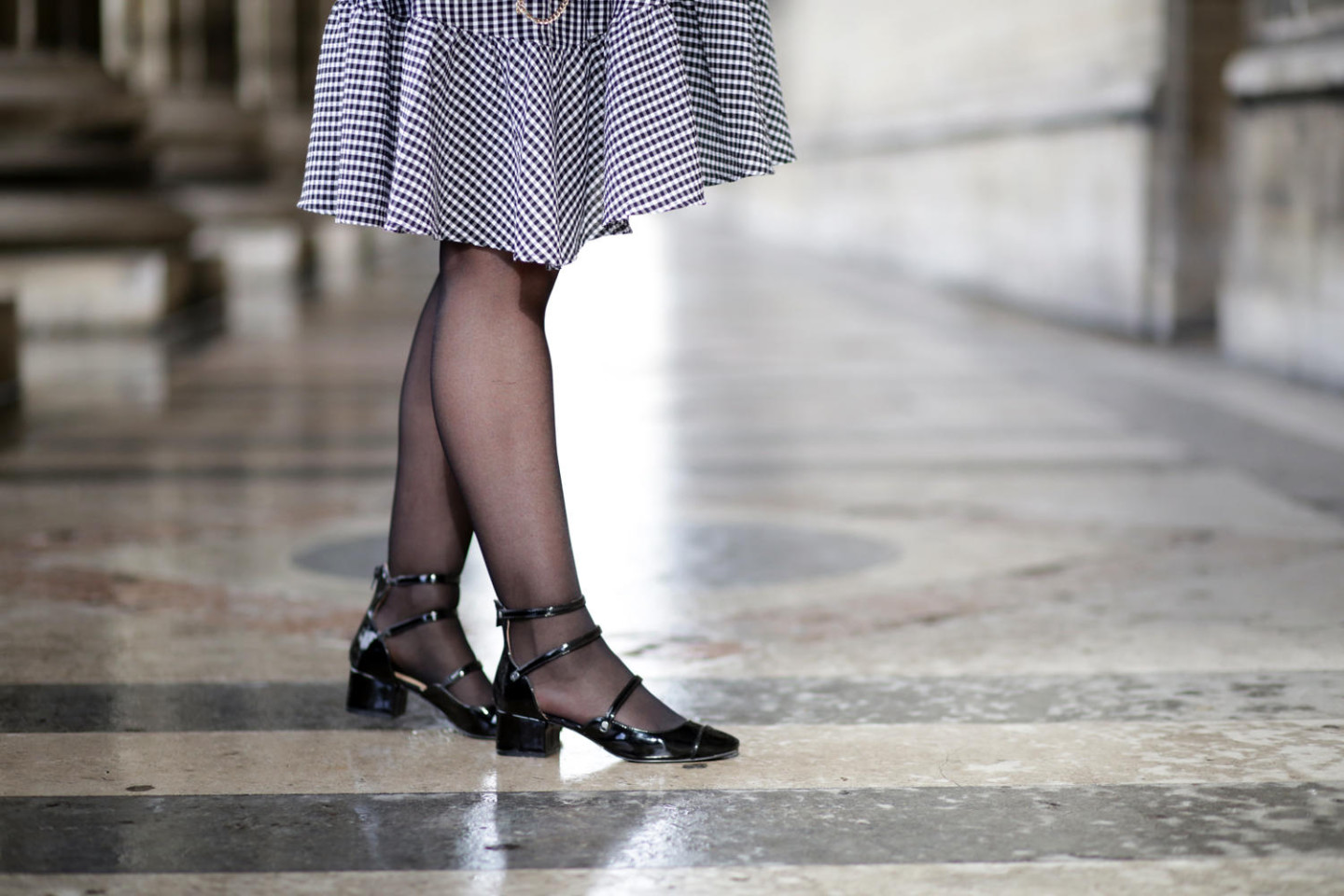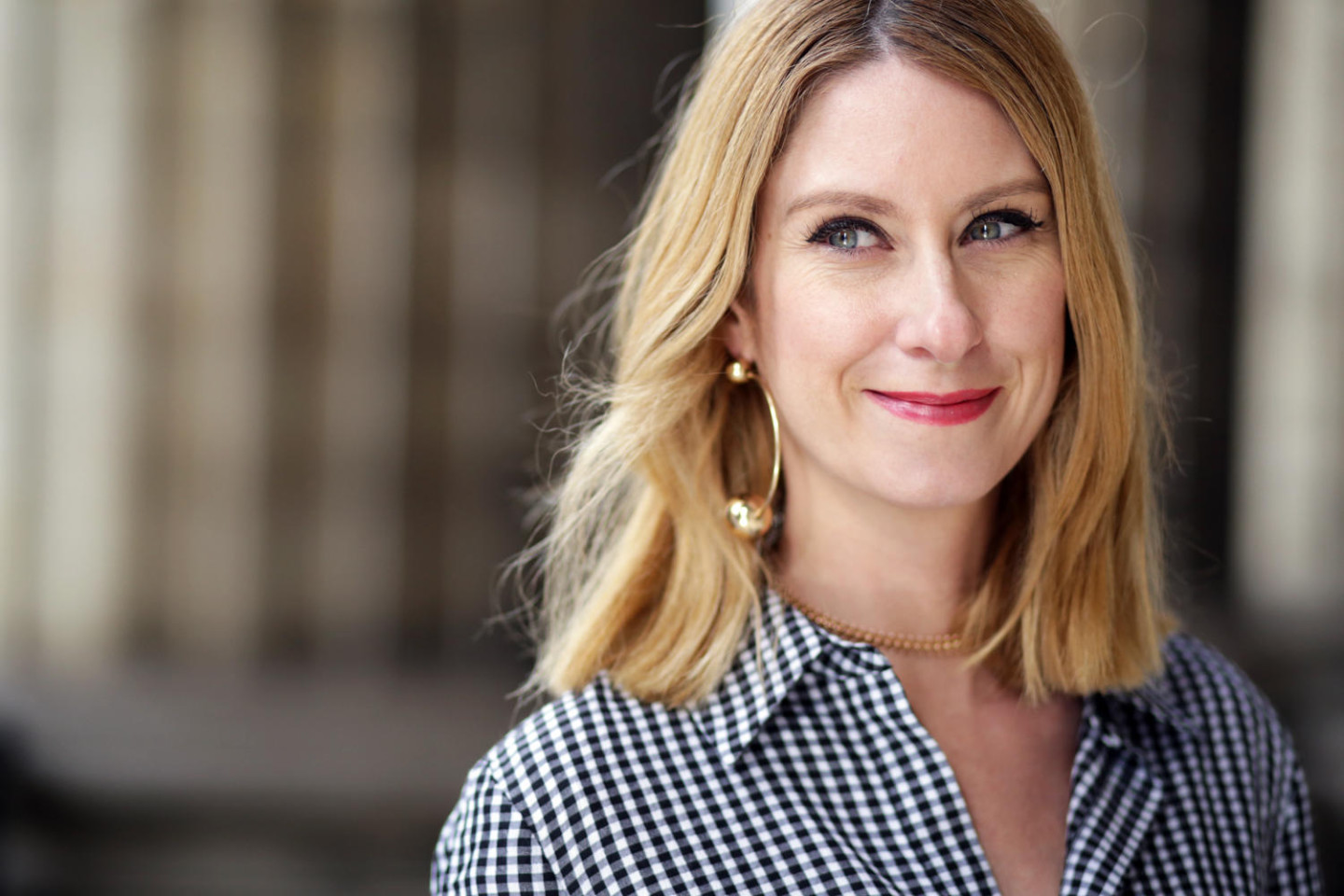 Photos : Du Style Madame
Robe/Dress : H&M (je n'ai malheureusement pas retrouvé cette robe en ligne mais elle est actuellement vendu en boutique)  –  B.O/Earings : H&M  –  Choker : Forever 21  –  Sac/Bag : Vintage  –  Chaussures/Shoes : Zara