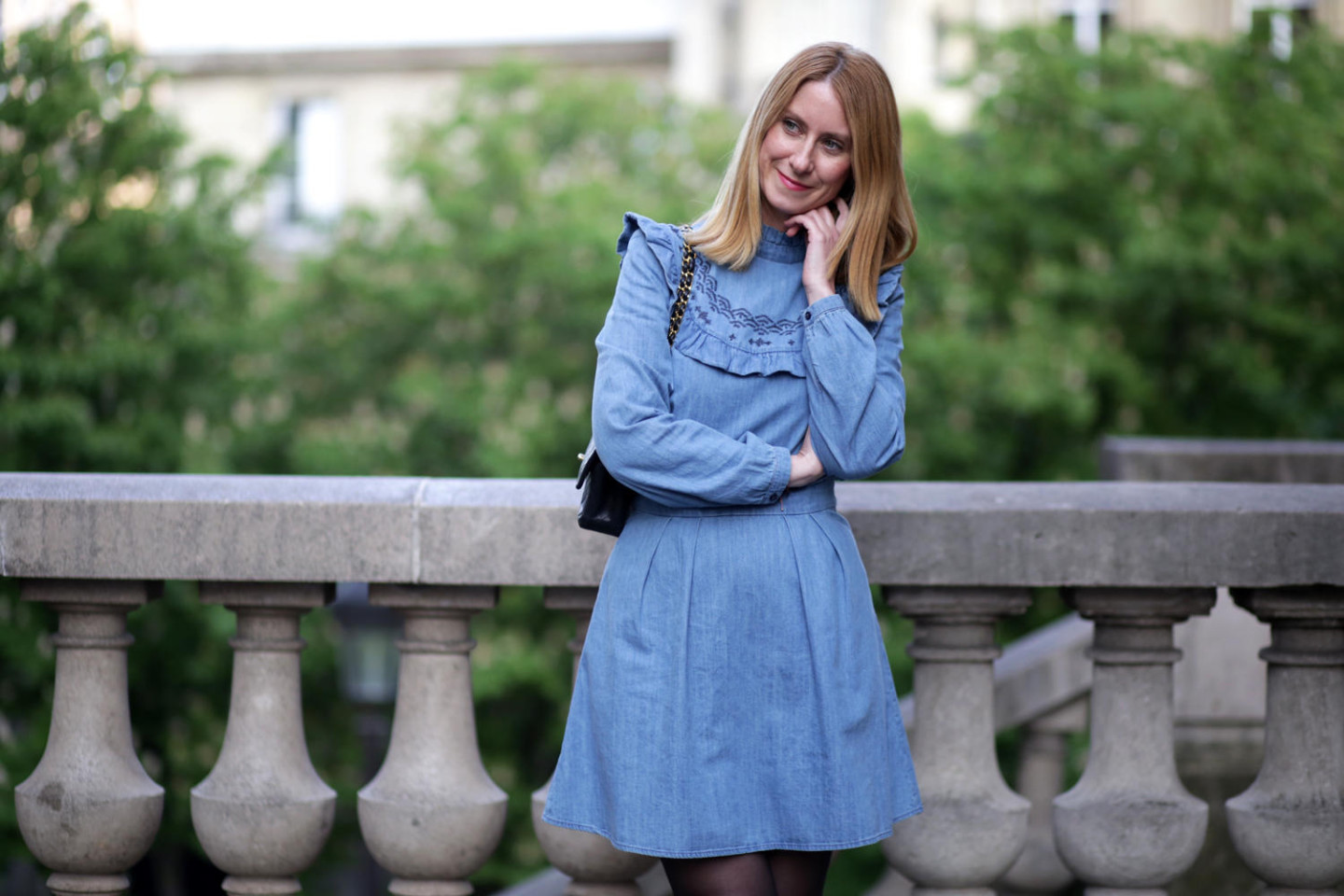 Hello girls, I hope you're doing well?
Since few weeks that I had an eye on this denim dress from & Other Stories (sold in the shop). Fairly light for denim fabric, with a ruffle on the neckline and a pretty embroidery that reminds the embroidery of the matriochka dresses, this dress is super practical to wear at this time of the year. For days when temperatures are below the 20 degrees, I opt as here to wear it with a black tights, a wool jacket and black accessories. It is simple, practical, efficient and above all, we do not spend three hours in front of our dressing room 🙂
Let's talk accessories now. Regarding the shoes, we can (almost) wear all with a denim dress. We can go from flat (for a casual and practical look to run everywhere across the city) to heels (for a more dressed up look when having an interview or a dinner *) without problem.
Last detail but not the least, the bag!
If you follow me on Insta Story, you have already seen the wonder of handbag that I offered myself for my 36 anniversary.
This is a classic black vintage Chanel bag. I dreamed of it for a very long time, I saved up and now, I own it, haha;) More than a bag, it is a "jewelry"piece, iconic and timeless. We feels immediately a more stronger woman when we carry such a piece under our arm. And if you are interested, I would write a post very soon with my good Parisian addresses, on where to find a vintage Chanel bag.
But otherwise, except a Chanel bag, keep cool, any nice black bag will finish the outfit 🙂
I wish you a good start of the week!
* Aside from "Good Parisian Addresses", this weekend I tested the Tapas corner of the restaurant A. Noste, if you do not know this restaurant yet, run there, it's DELICIOUS, the waiters are nice and there's a great atmosphere that reminds me of my native South West! 😉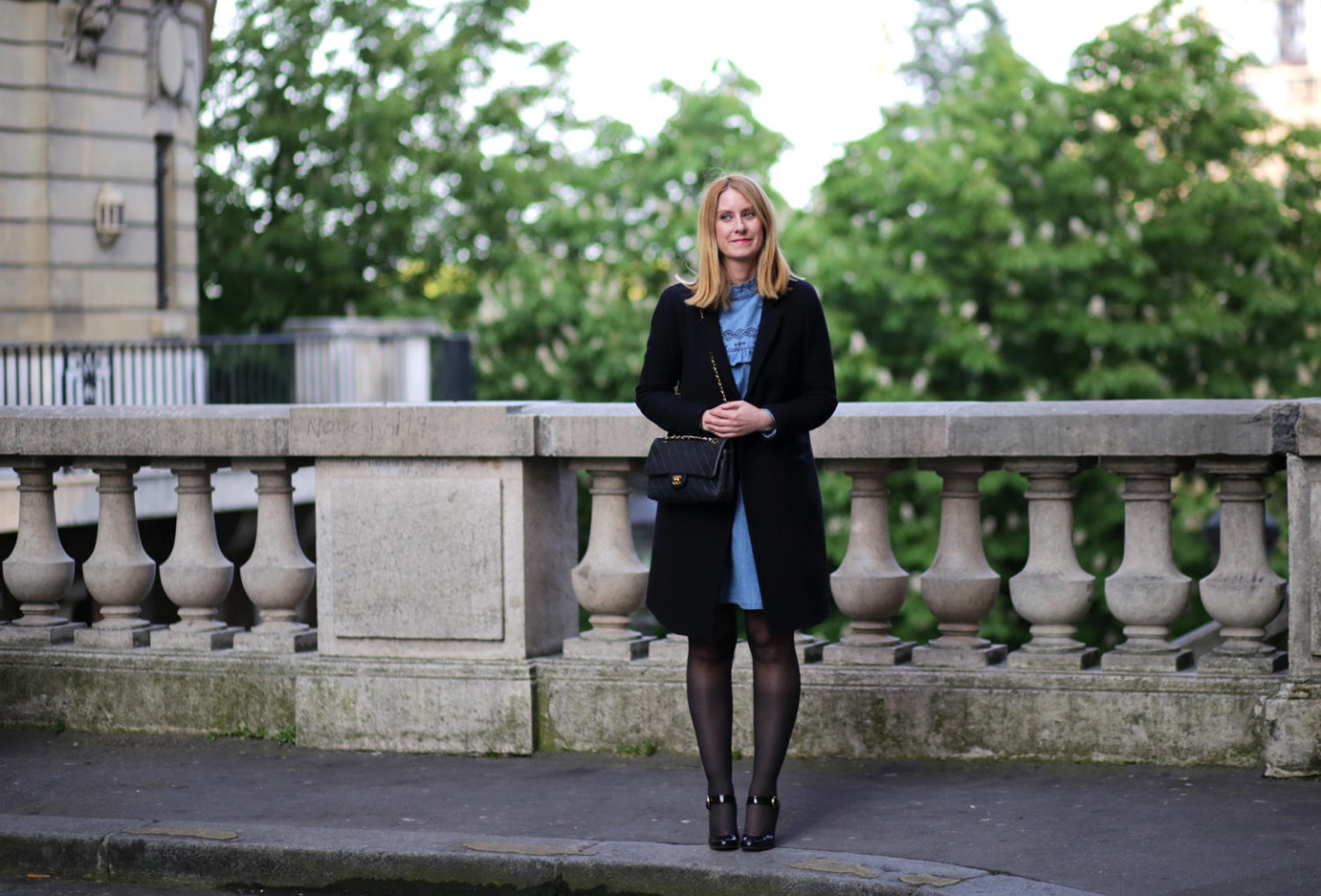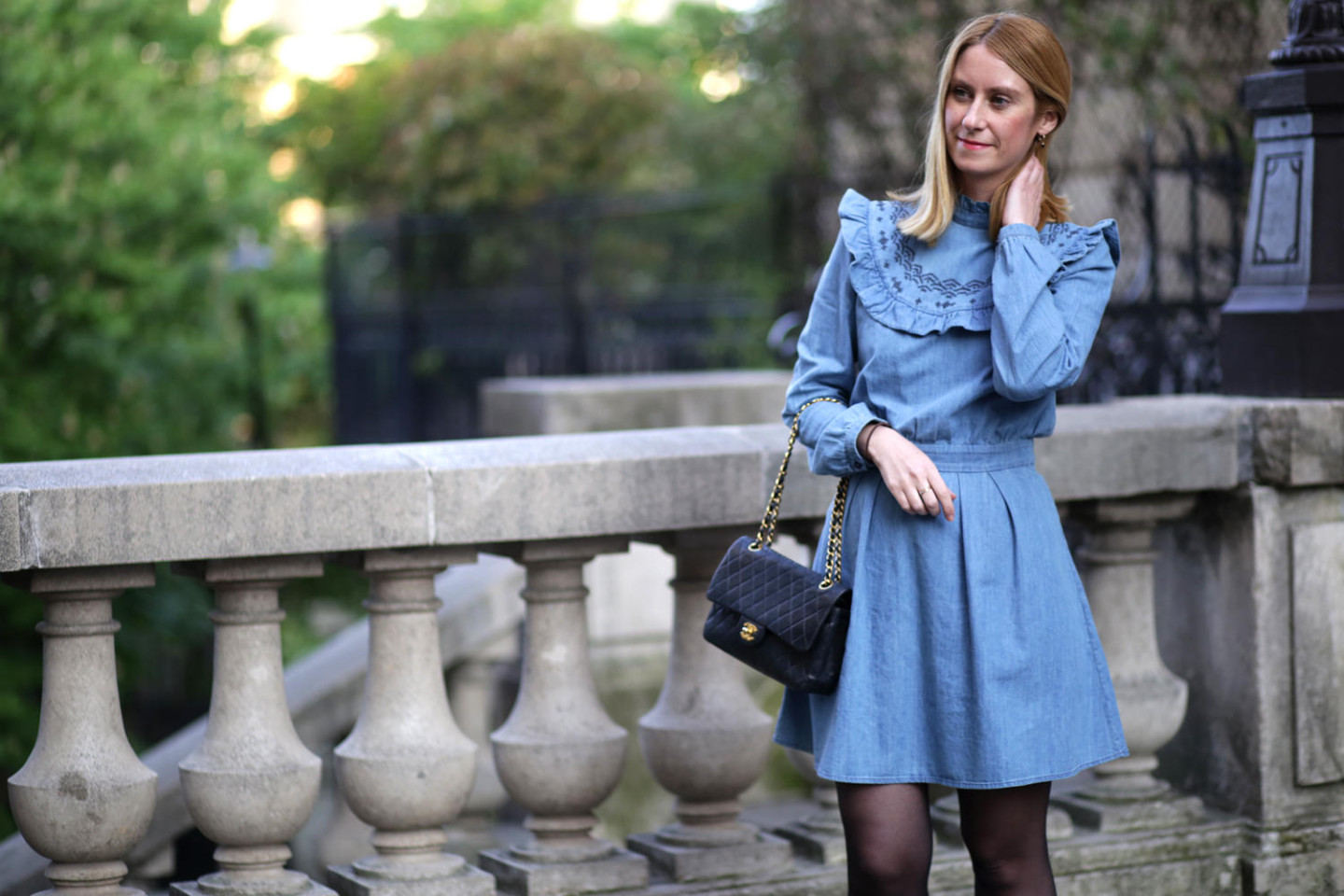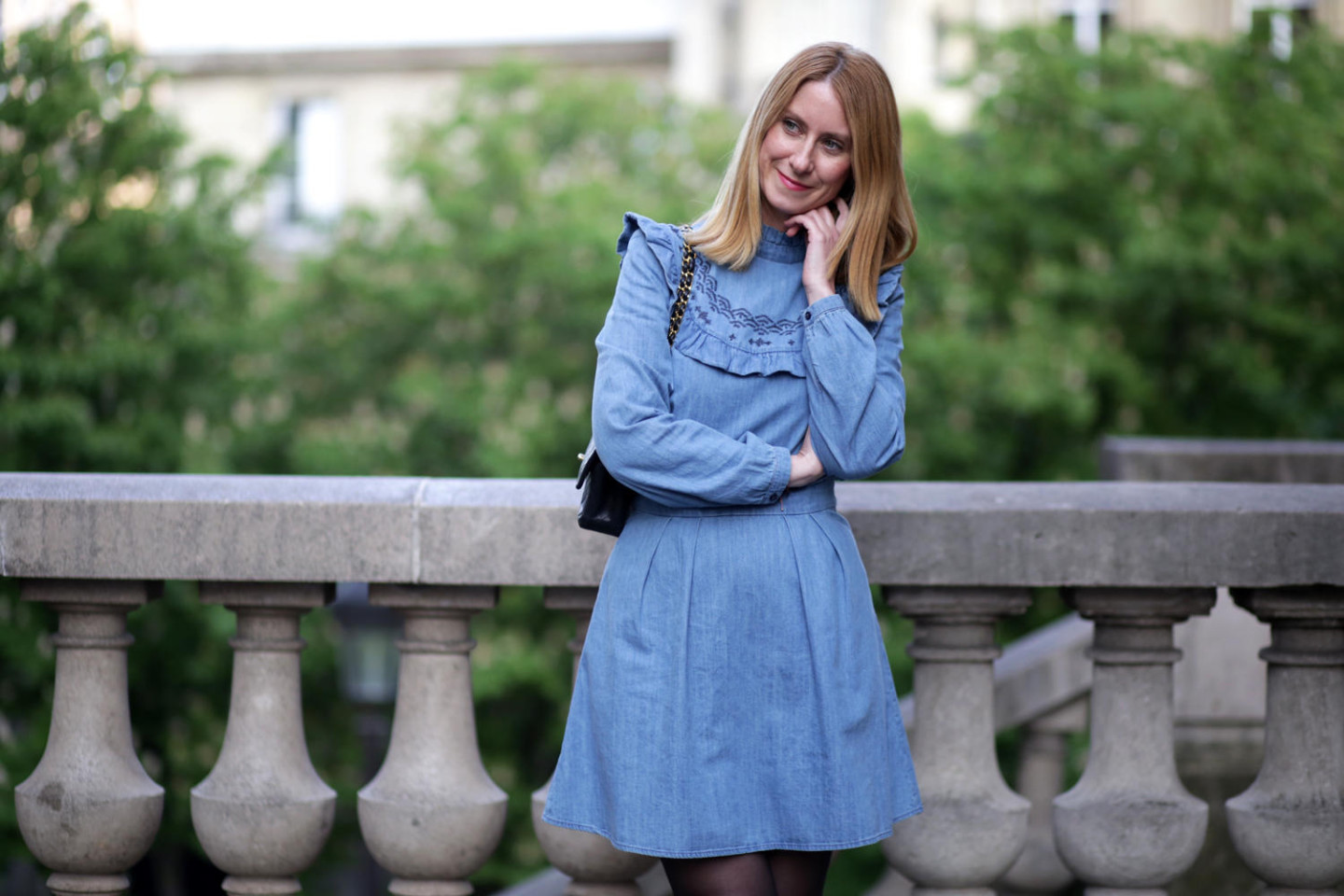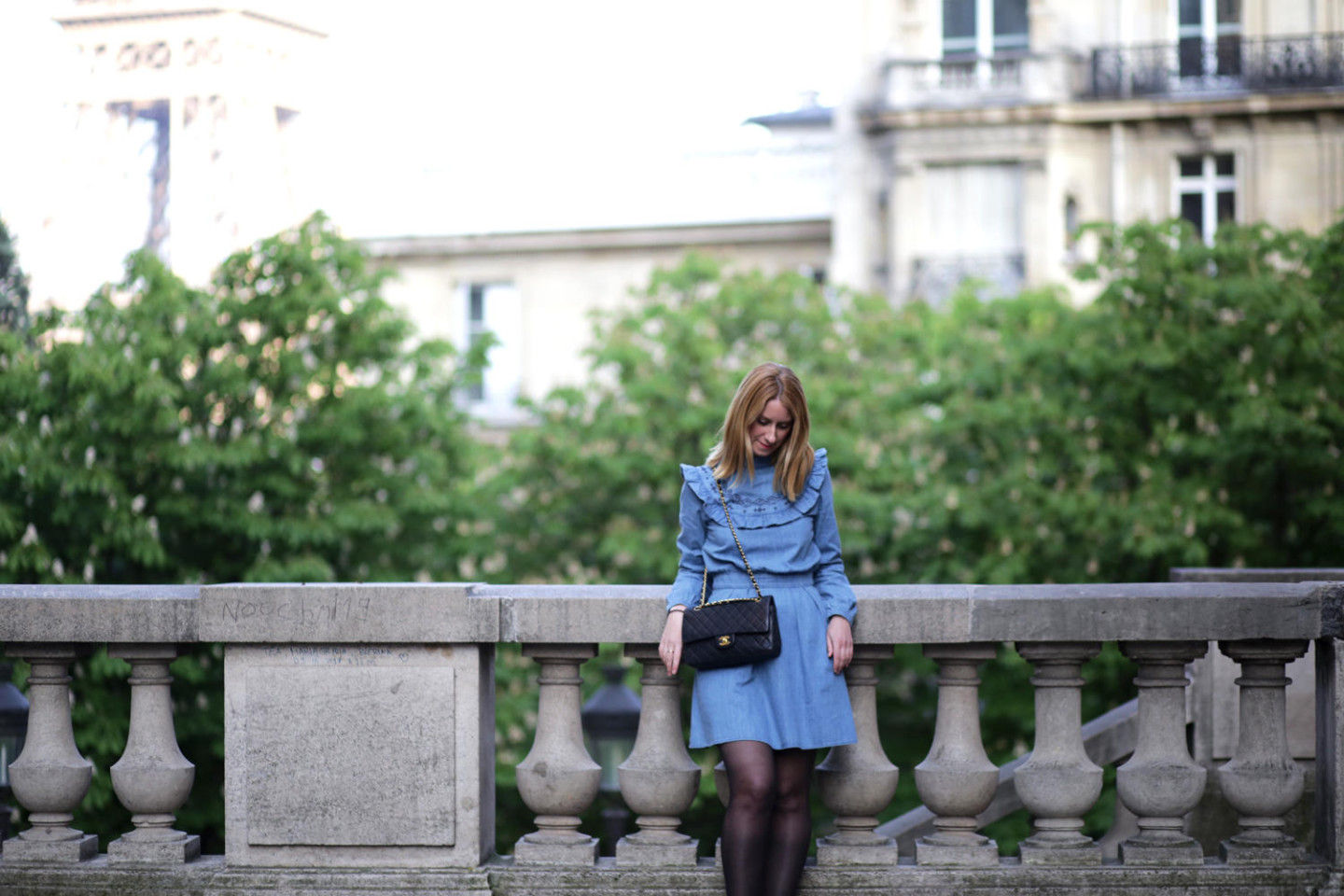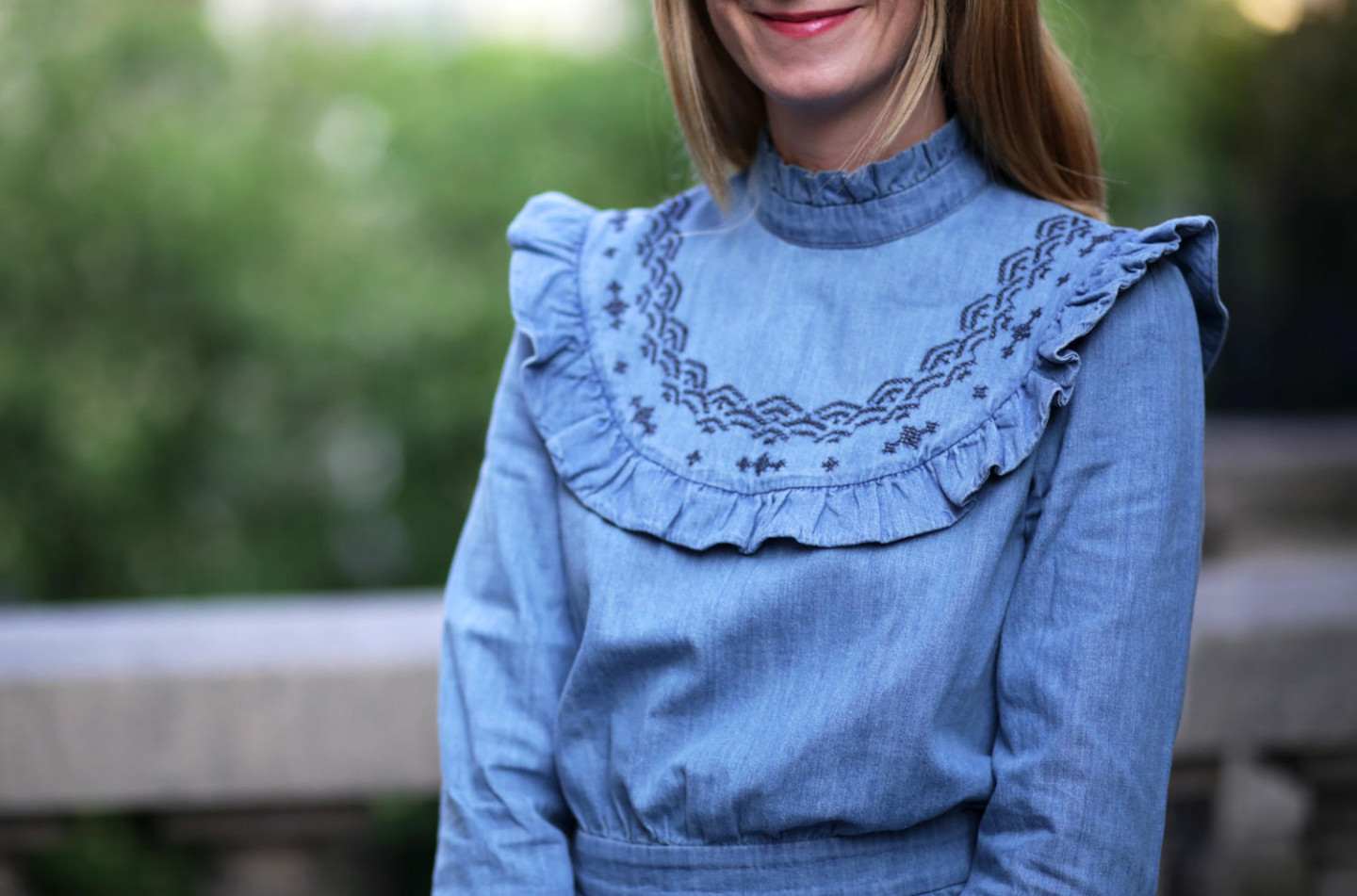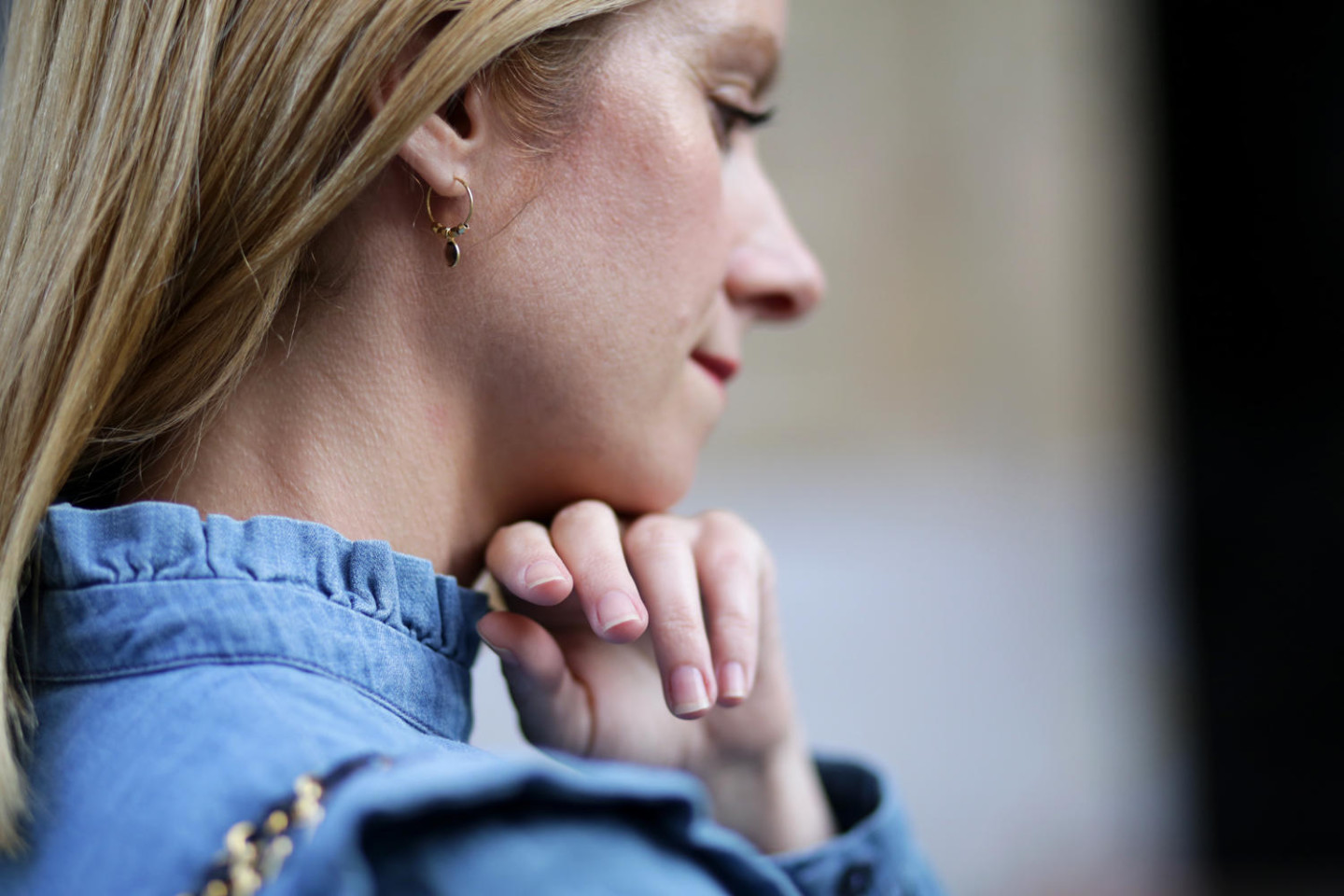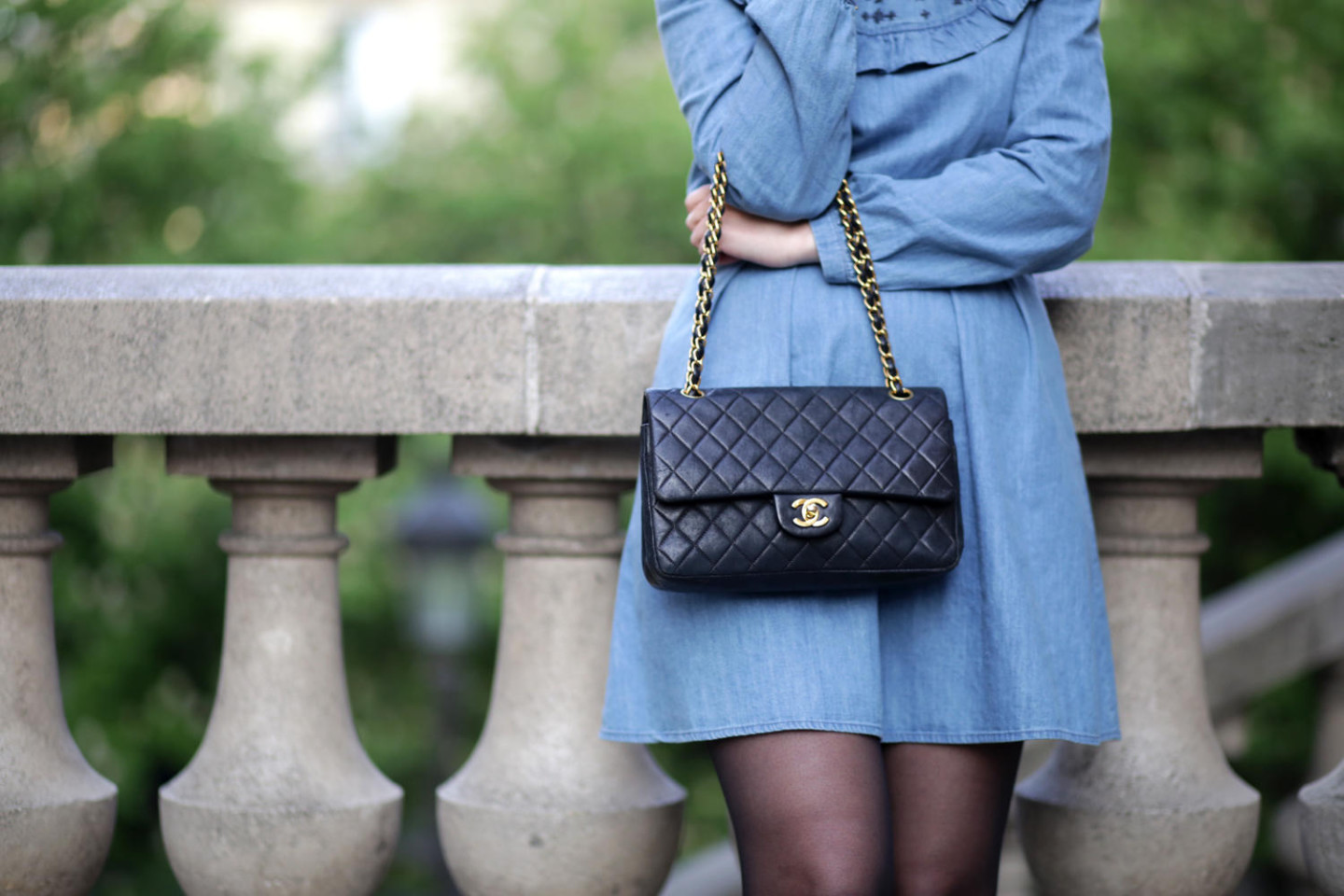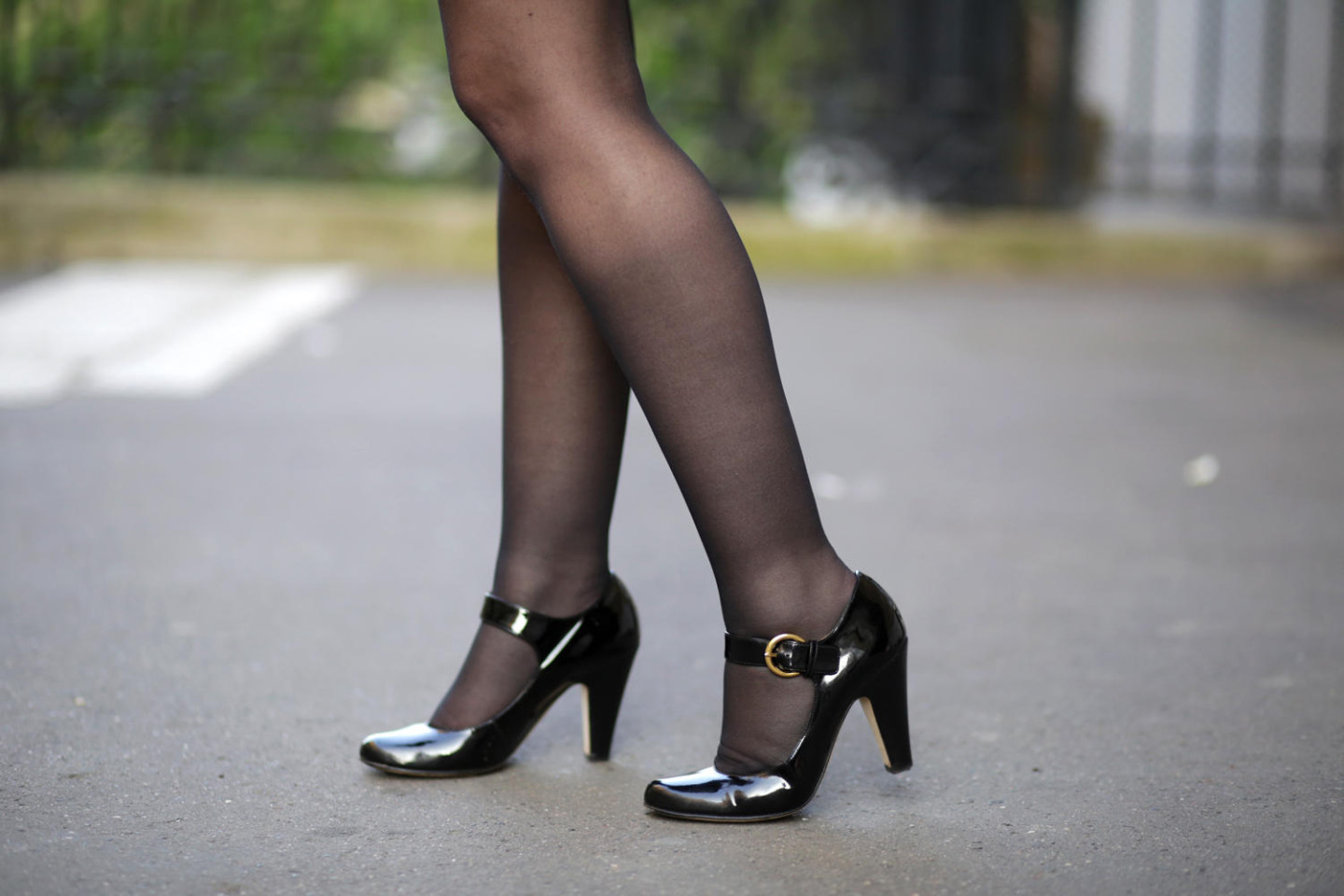 Photos : Du Style Madame
Manteau / Coat : Pablo  –  Robe / Dress : & Other Stories  –  Sac / Bag : Chanel vintage  –  Babies : Giuseppe Zanotti  –  Boucles d'oreilles : L'Atelier Clandestin