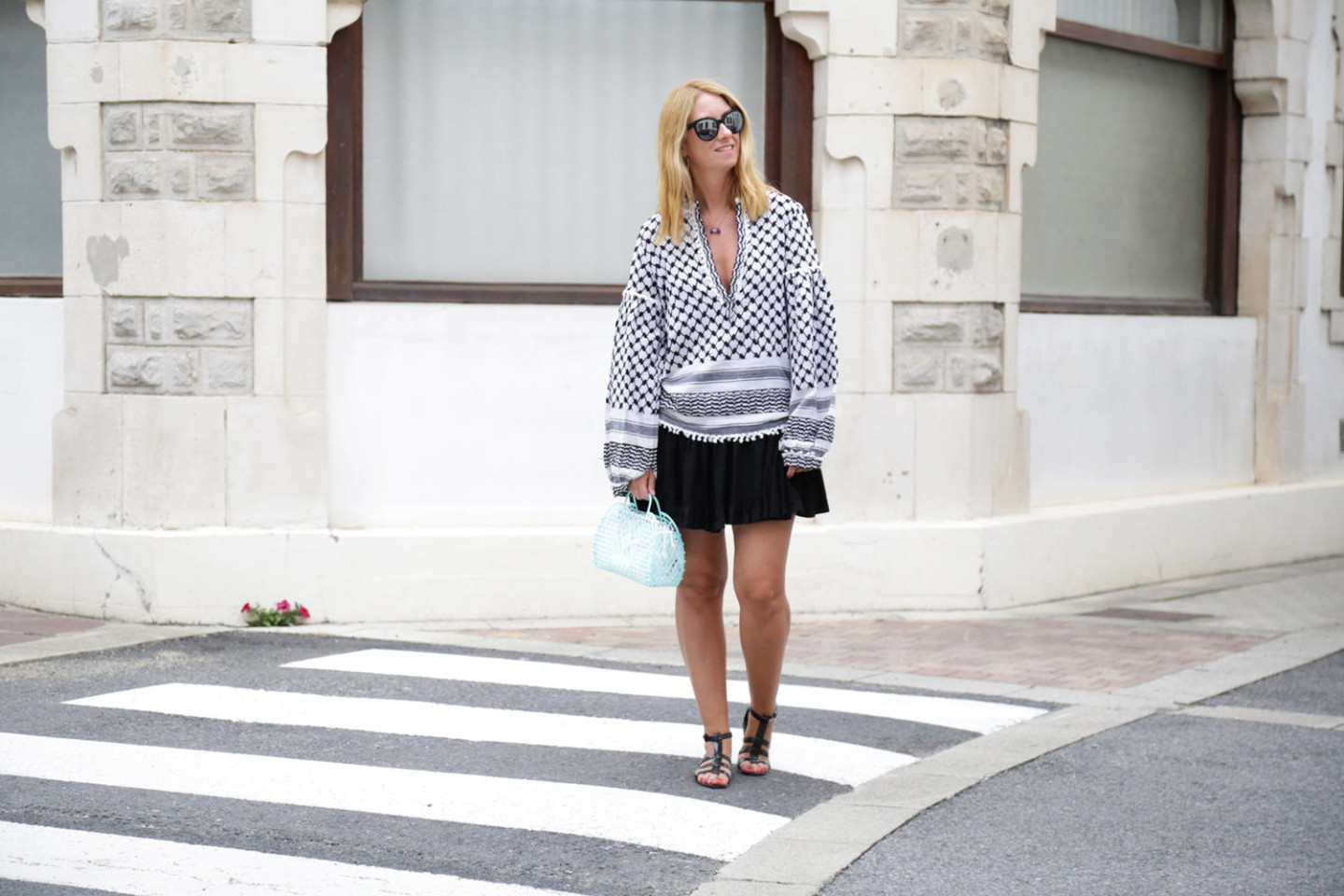 During my week holiday in Biarritz, I took Mathilde (who was also spending her holidays in the area) to Saint Jean de Luz. Since she did not know at all this typical seaside town of the Basque Country, historically charged by history, I made her visit the city and discover the local specialties. Saint Jean de Luz is the second last city before Spain and is best known as the place of wedding between Louis XIV (our Roi Soleil) and the Infanta of Spain. After spending 2 years of boarding school between my 16 and 18 years old, in this city when I was passing my BEP / CAP of Couture, I can say that I know the city inside out (even the forbidden nooks like the blockhouse at the tip Of Sainte Barbe where with the girlfriends, we were going to have fun by scaring ourself with stories of ghosts but that is totally inaccessible now) and we took advantage of a quiet alley to immortalize our outfit of the day.
I took advantage of the gloomy weather to wear this blouse from the brand Dodo Bar Or with my black vintage flounced skirt. For the accessories too, I stayed on a black base, between my Chanel mirror glasses and my plastic gladiator sandals found at Topshop several years ago. The only colorful small detail happens to be my retro plastic basket, found here that gives pep's and an unexpected fun touch to my outfit.
Find all the best addresses in Saint Jean de Luz on Mathilde's blog here.
And last little thing that I think to tell you too rarely, do not hesitate to go to the Shop, here you find the links of clothes that I wear on Instagram like the famous blue swimsuit you have been many to love 🙂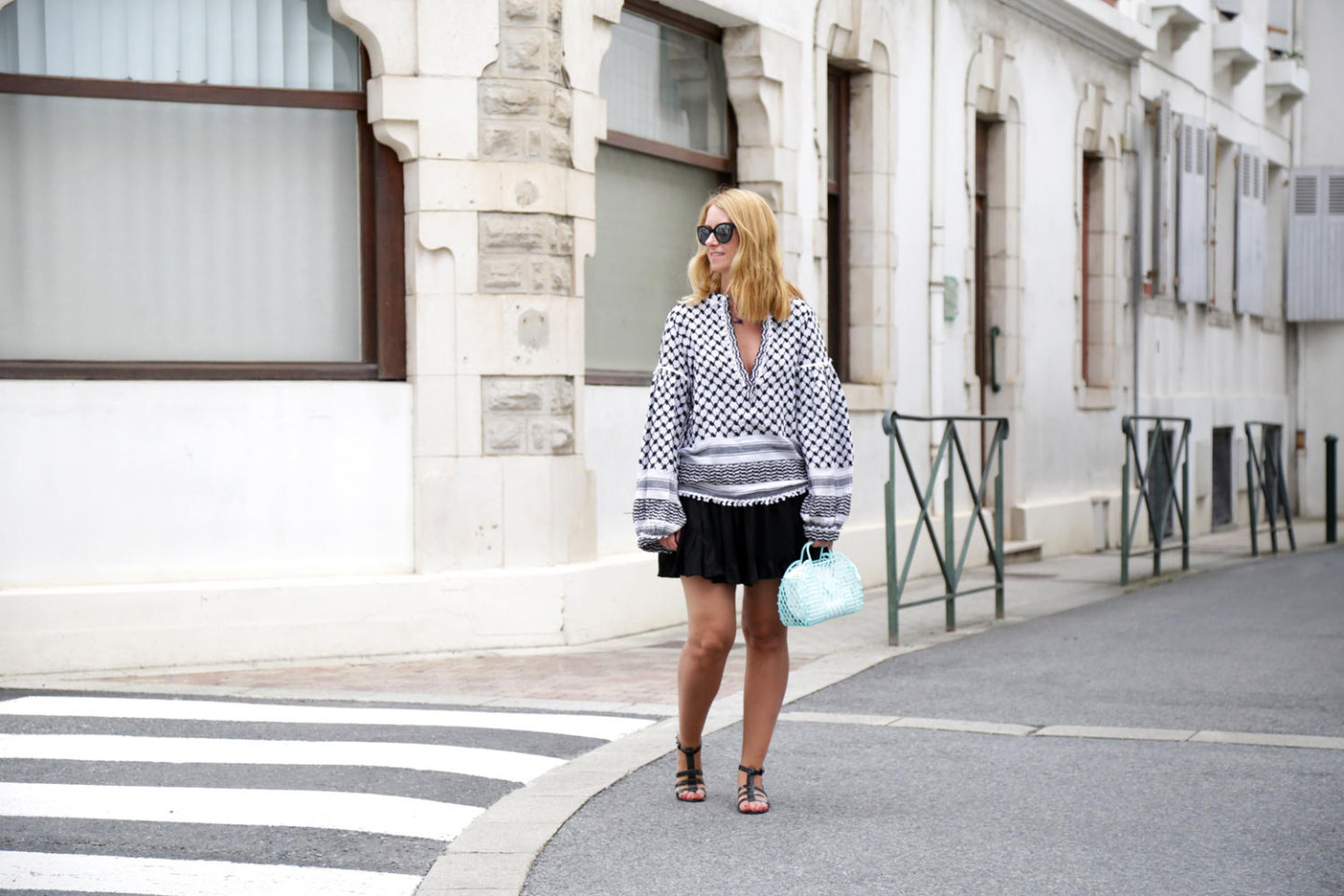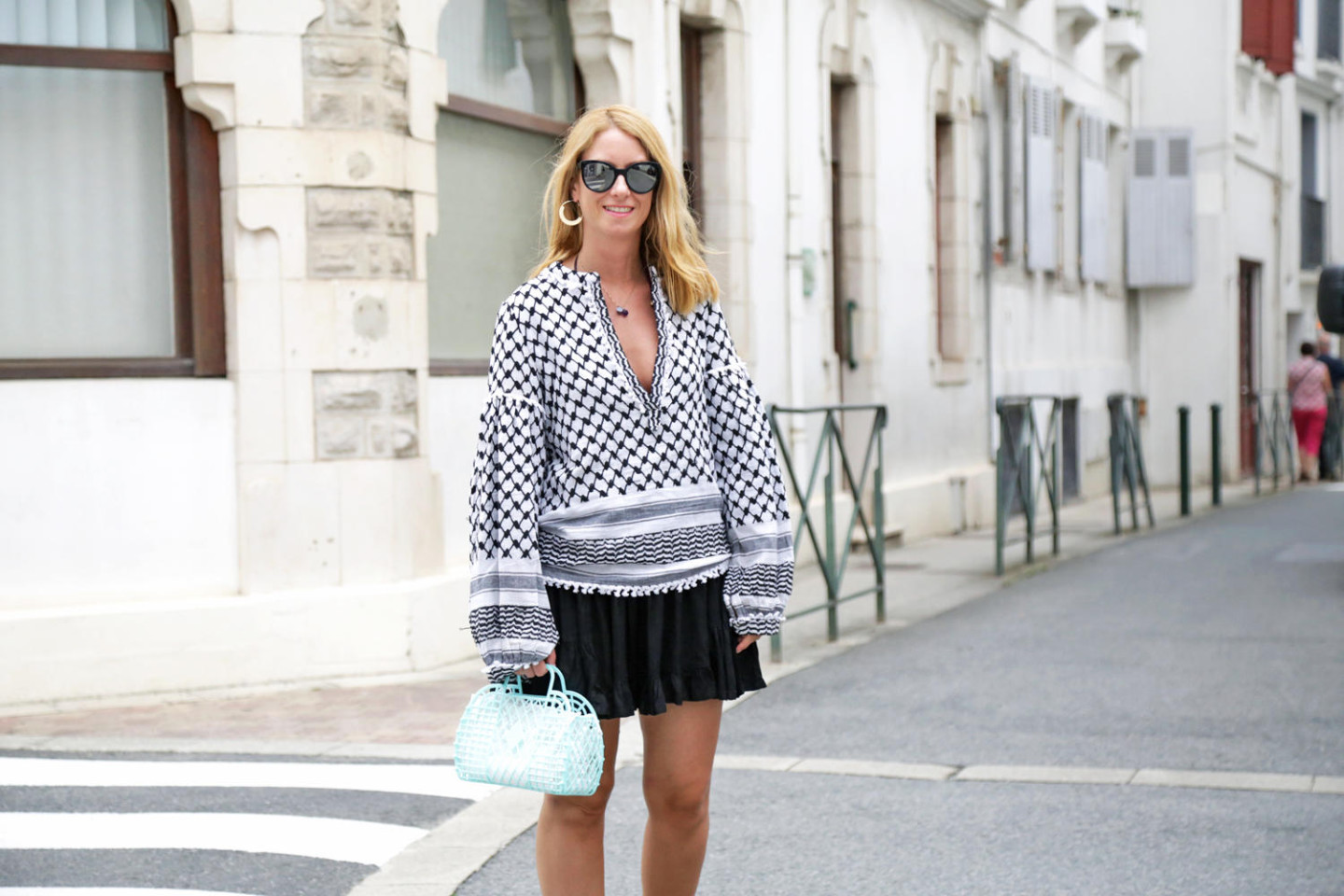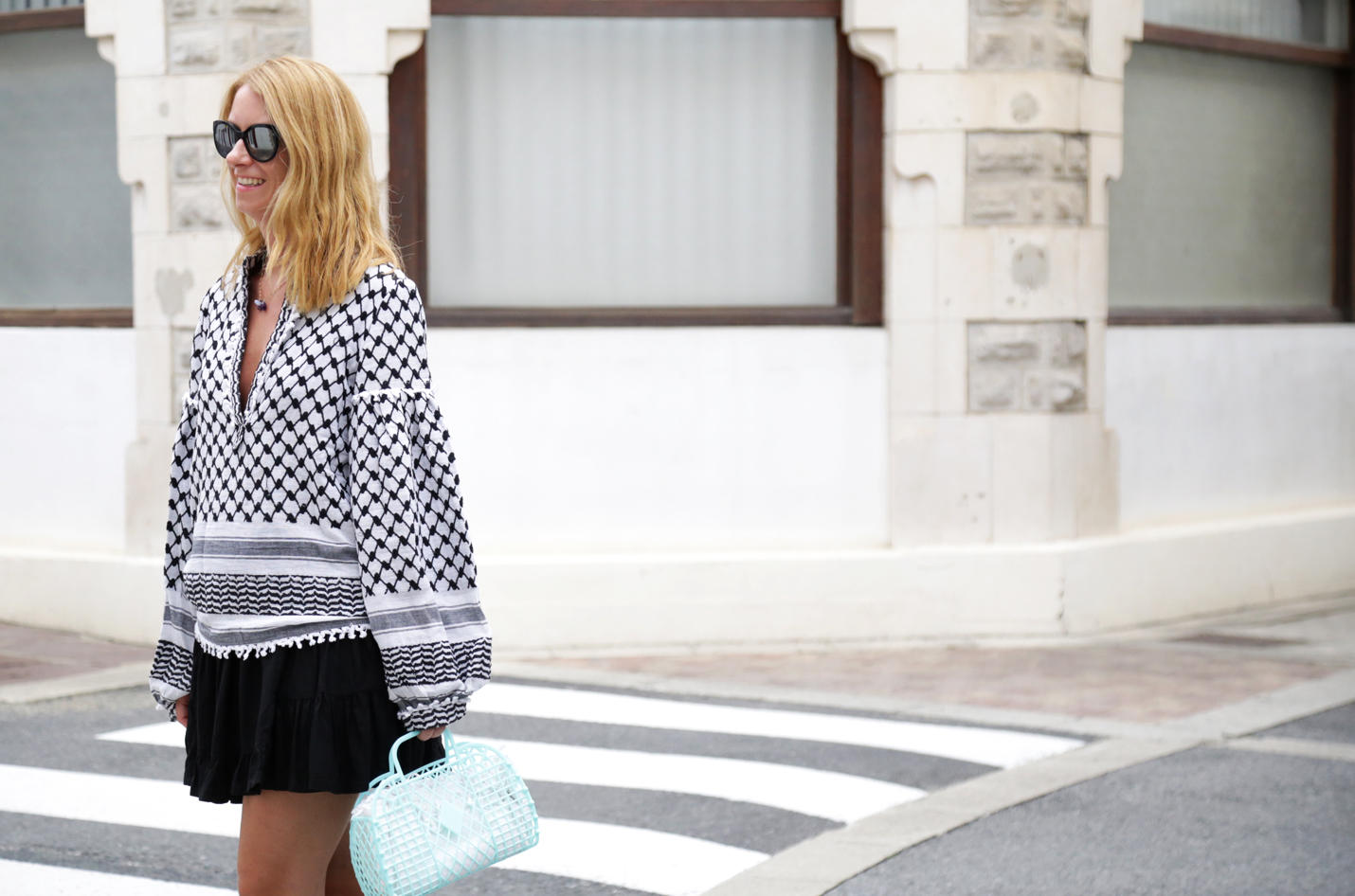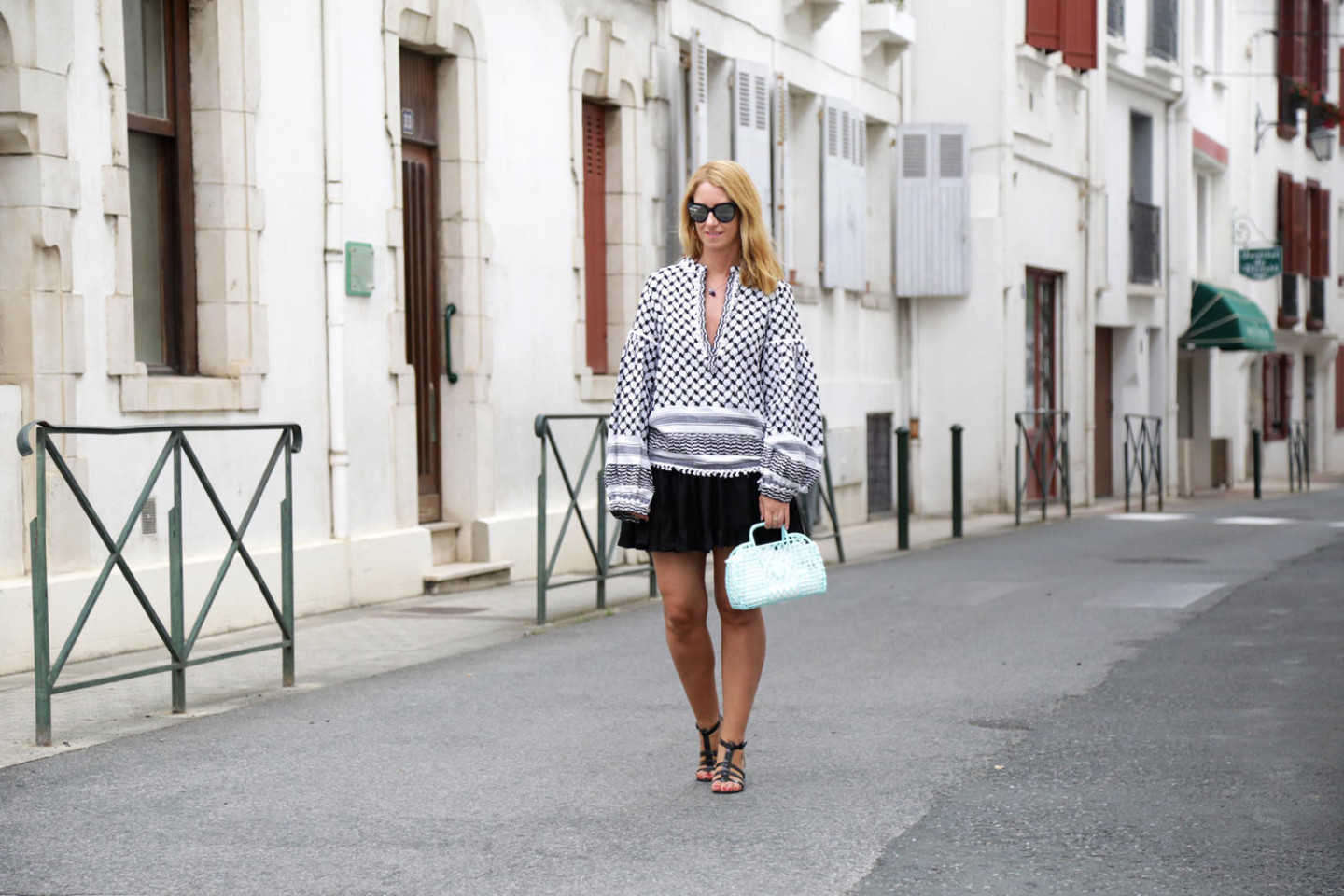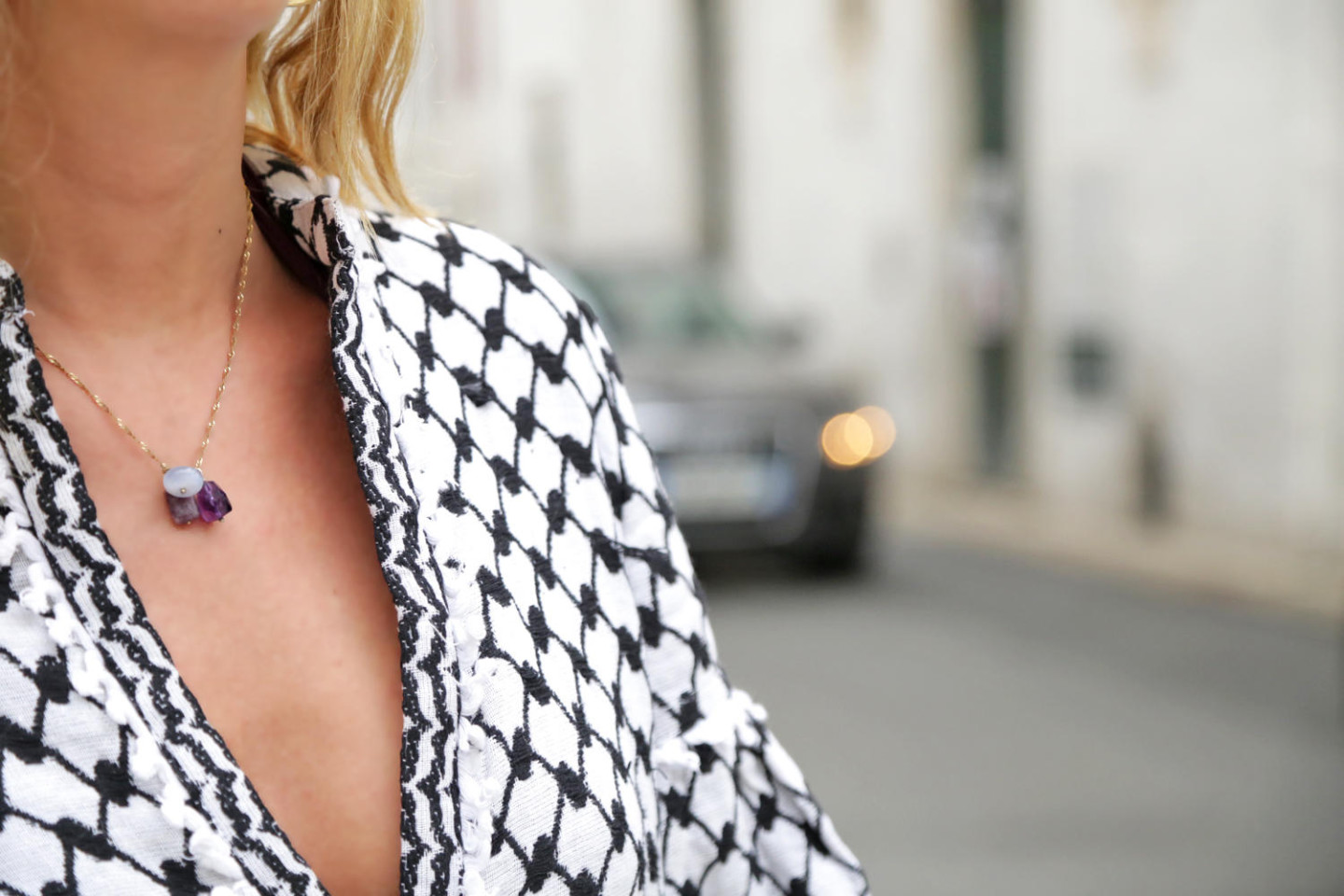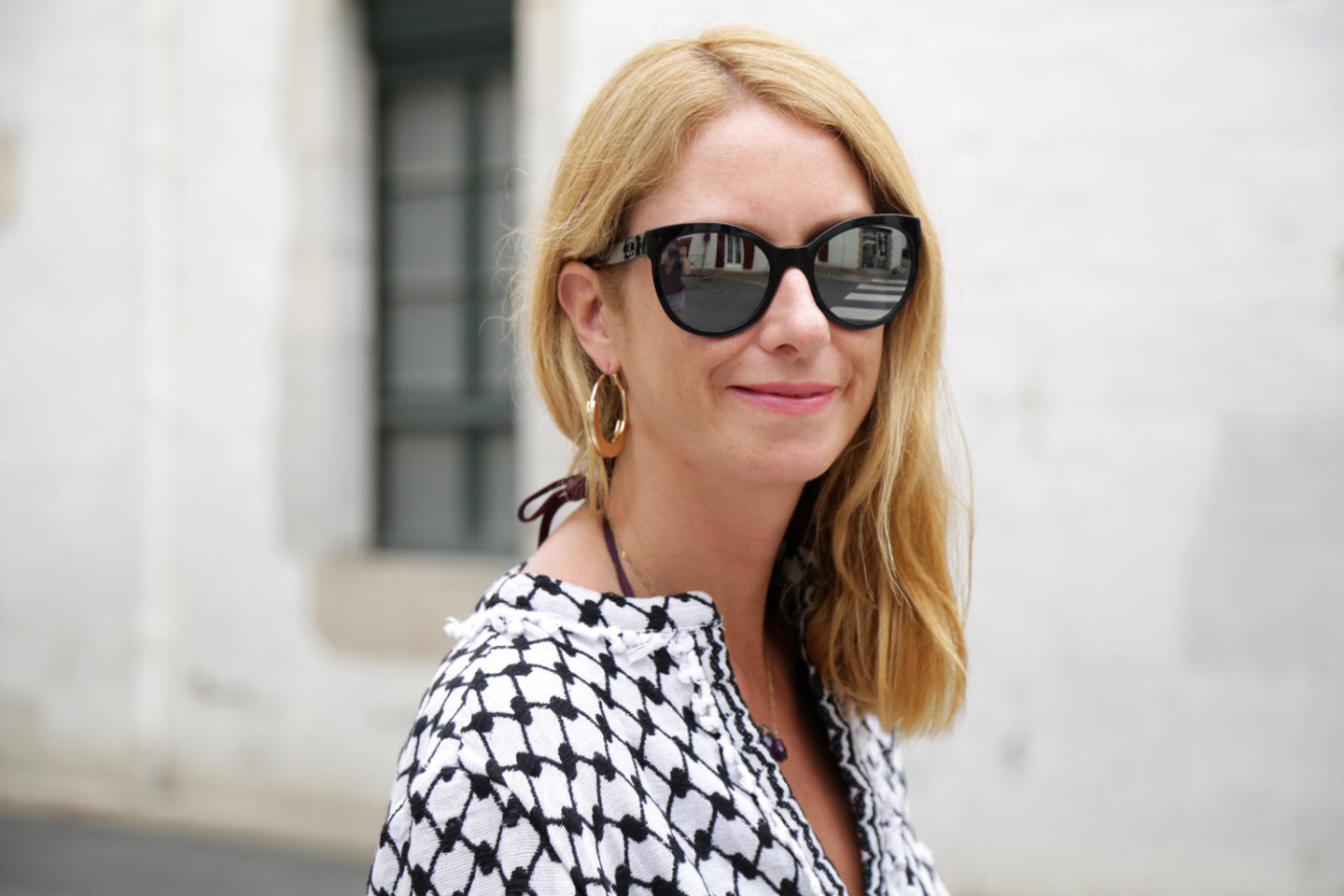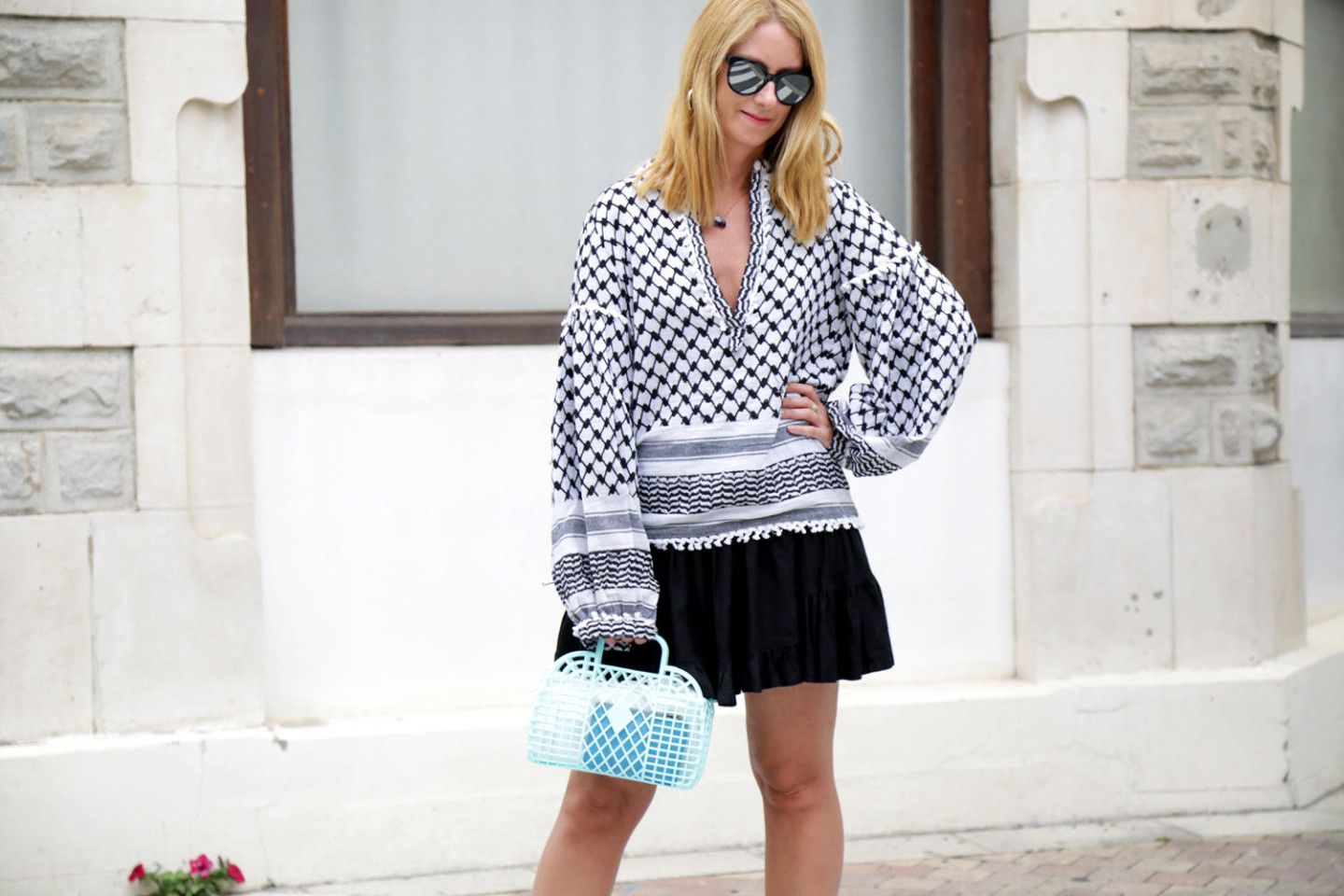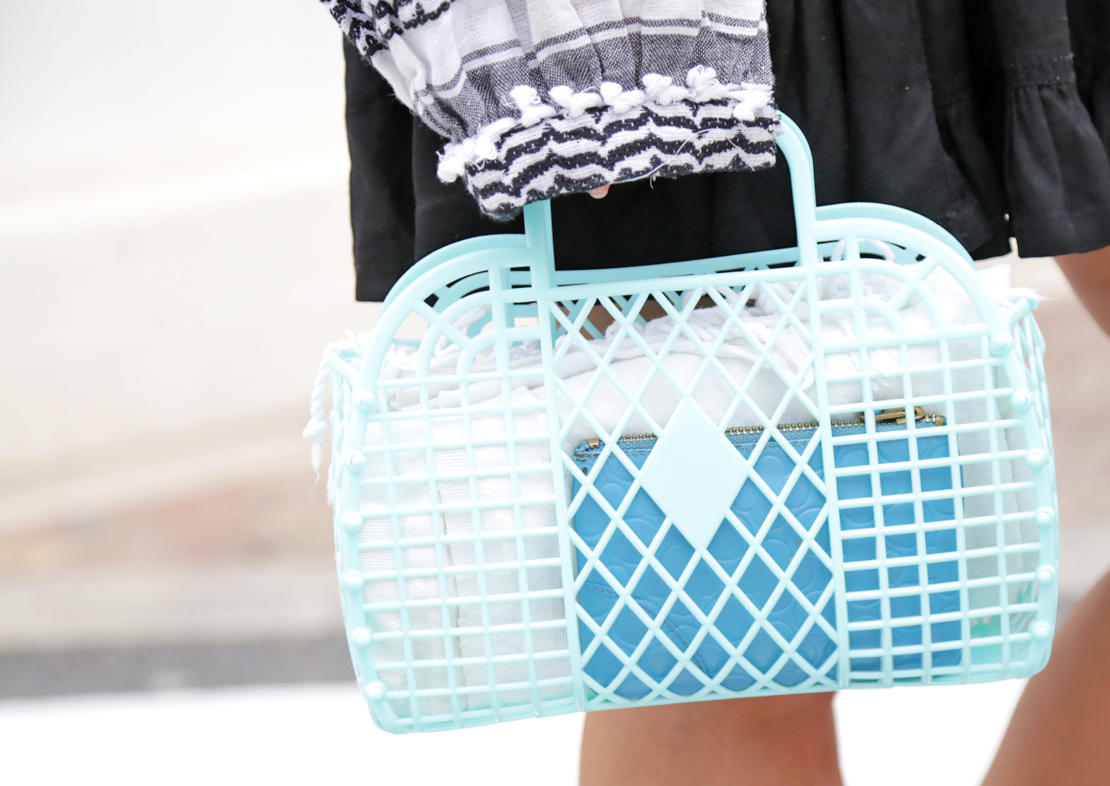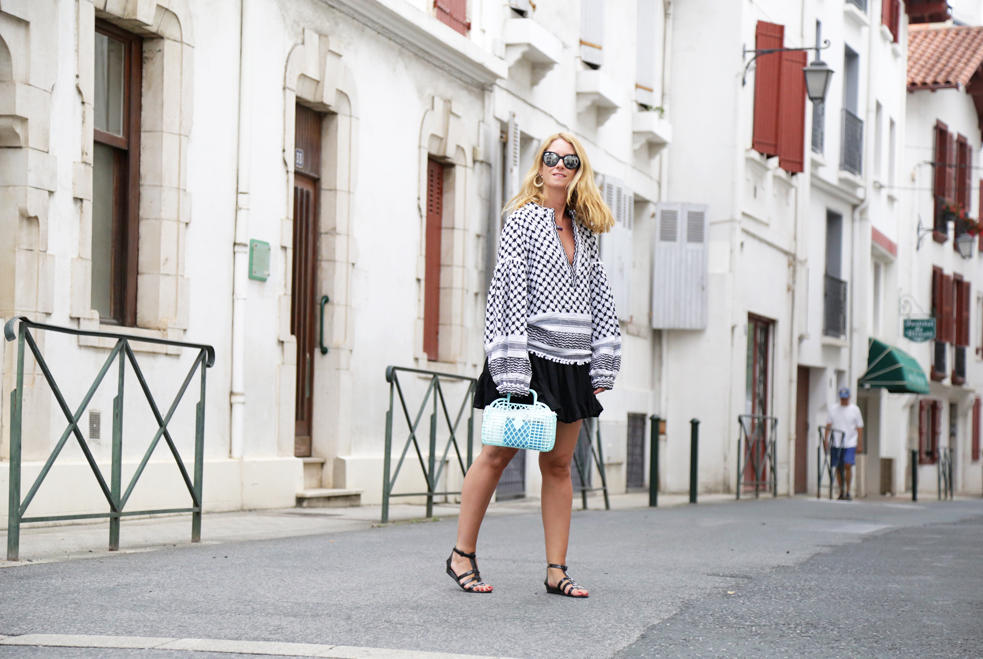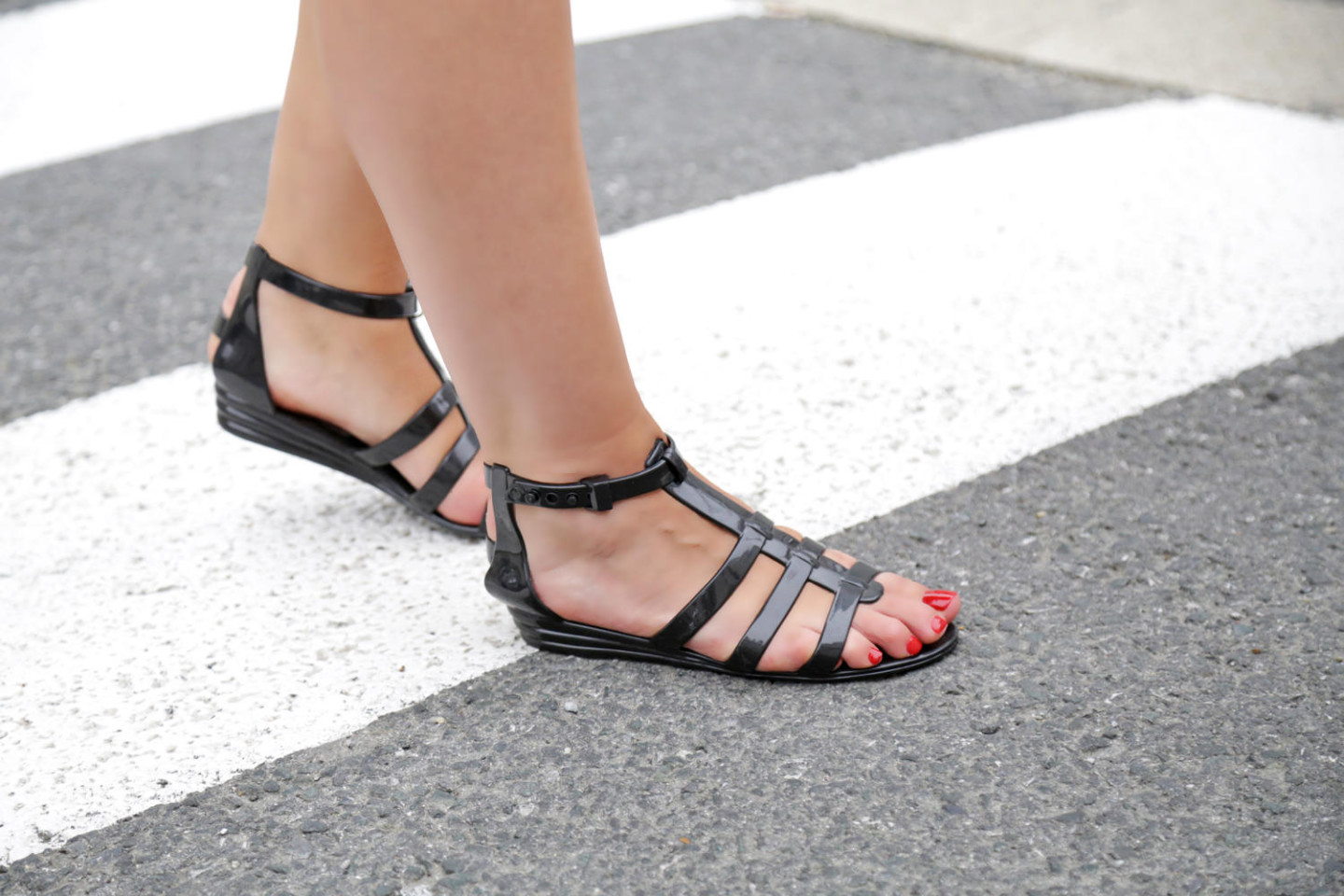 Photos : Au Petit Imprévu
Blouse : Dodo Bar Or  –  Jupe / Skirt : Vintage  –  Spartiates / Sandals : Topshop  –  Lunettes de soleil / Sunnies : Chanel  –  Panier en plastique vintage/ Vintage Plastic Basket : Les Bambétises ou