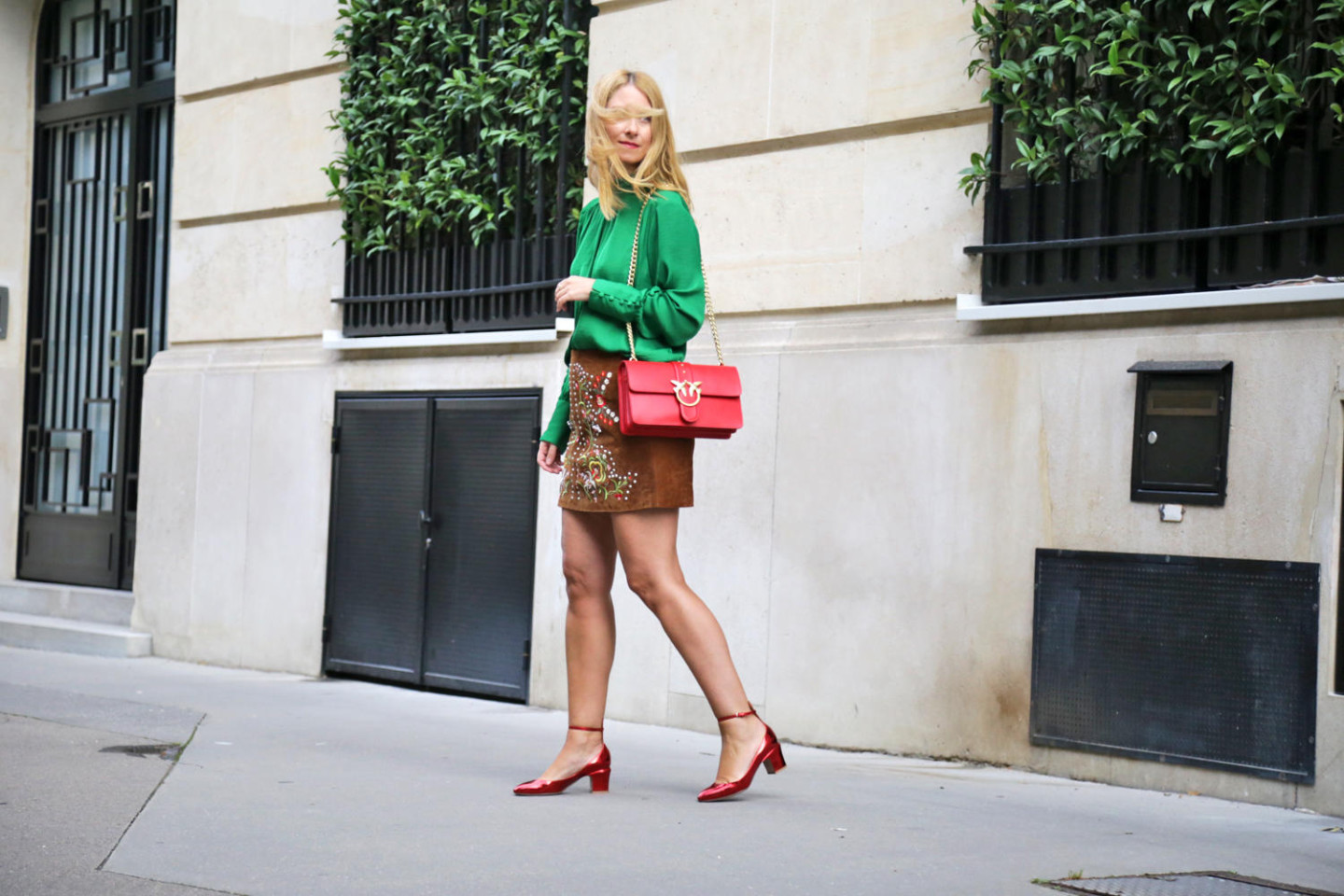 I am sure that it has happened to each of us to buy a garment and ask ourselves what to match with this new purchase. At the cash register, in front of the saleswoman, we are still in the process of making an inventory of all our wardrobe to know what it will be associated with.
Today, I present a new post a little special, since I present 3 looks made around a single skirt in embroidered suede. The accessories remain the same, the only thing that changes is the top.
Blouse, shirt or knitwear, just play with shapes and colors to change your style according to your envy.
Here are my 3 outfits ideas :
Outfit 1:
With the multicolored embroidery of the skirt, I chose this pretty green blouse that reminds me of the 70's perfect sahpe and the current Valentino style. An elegant outfit ideal for both work and afterwork.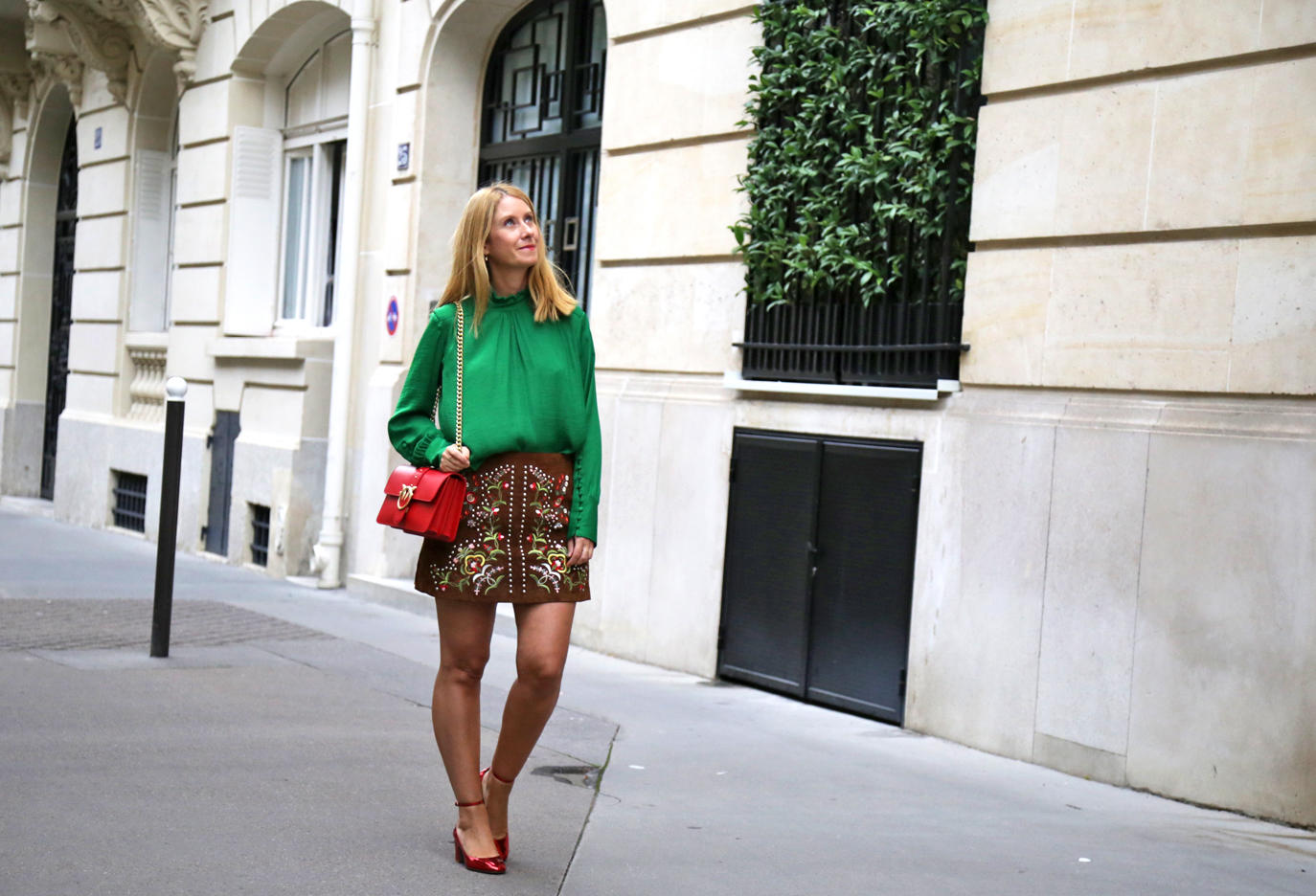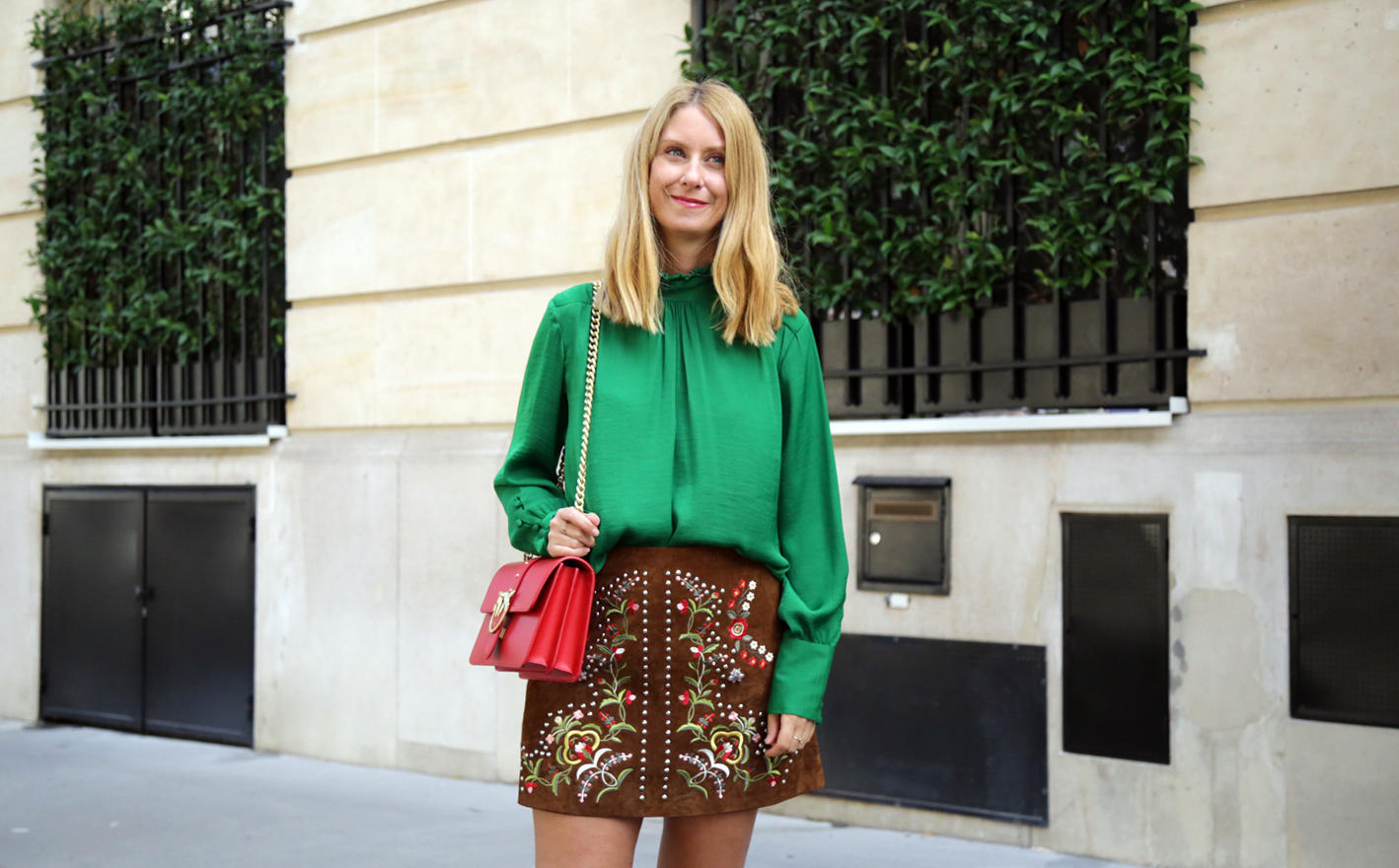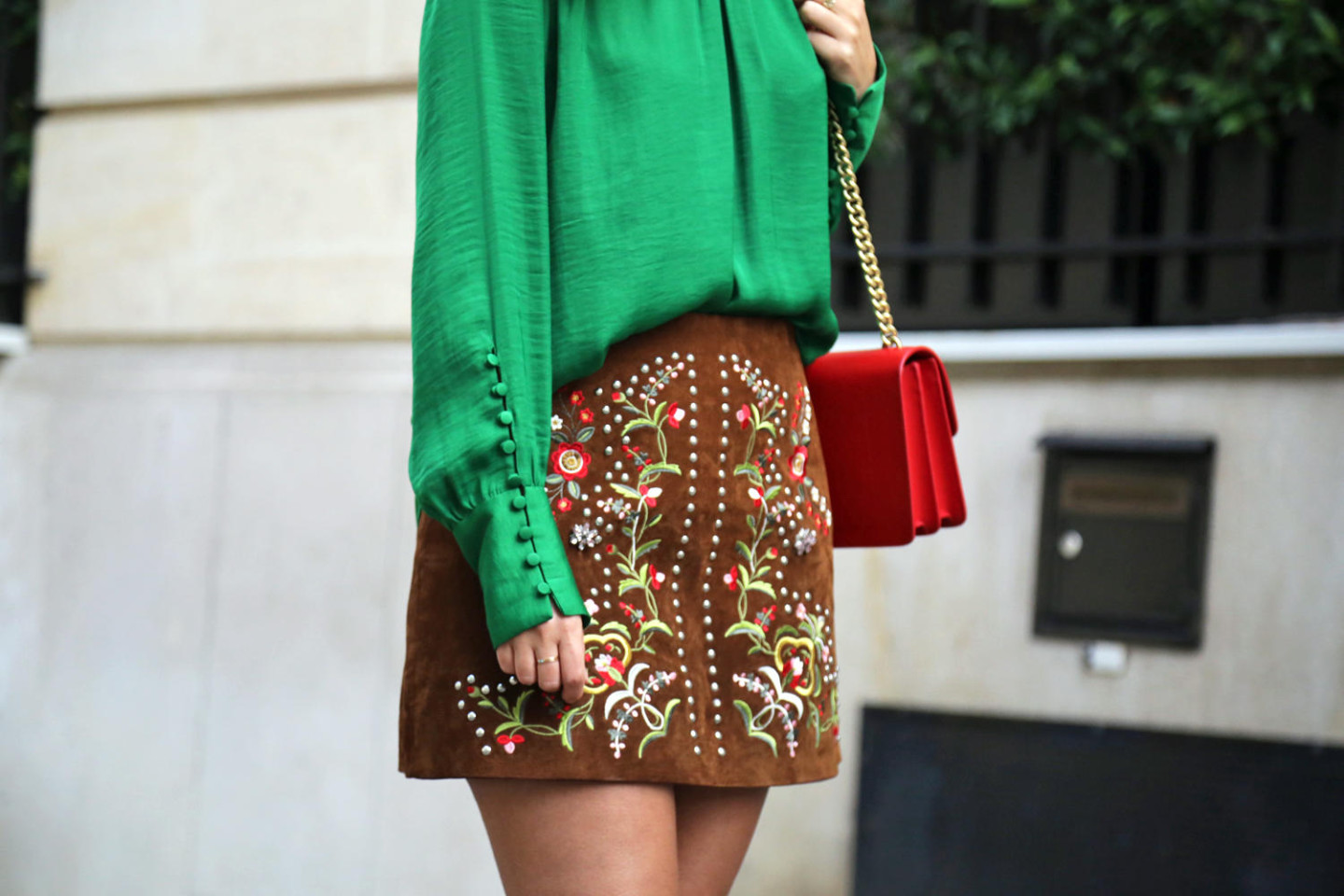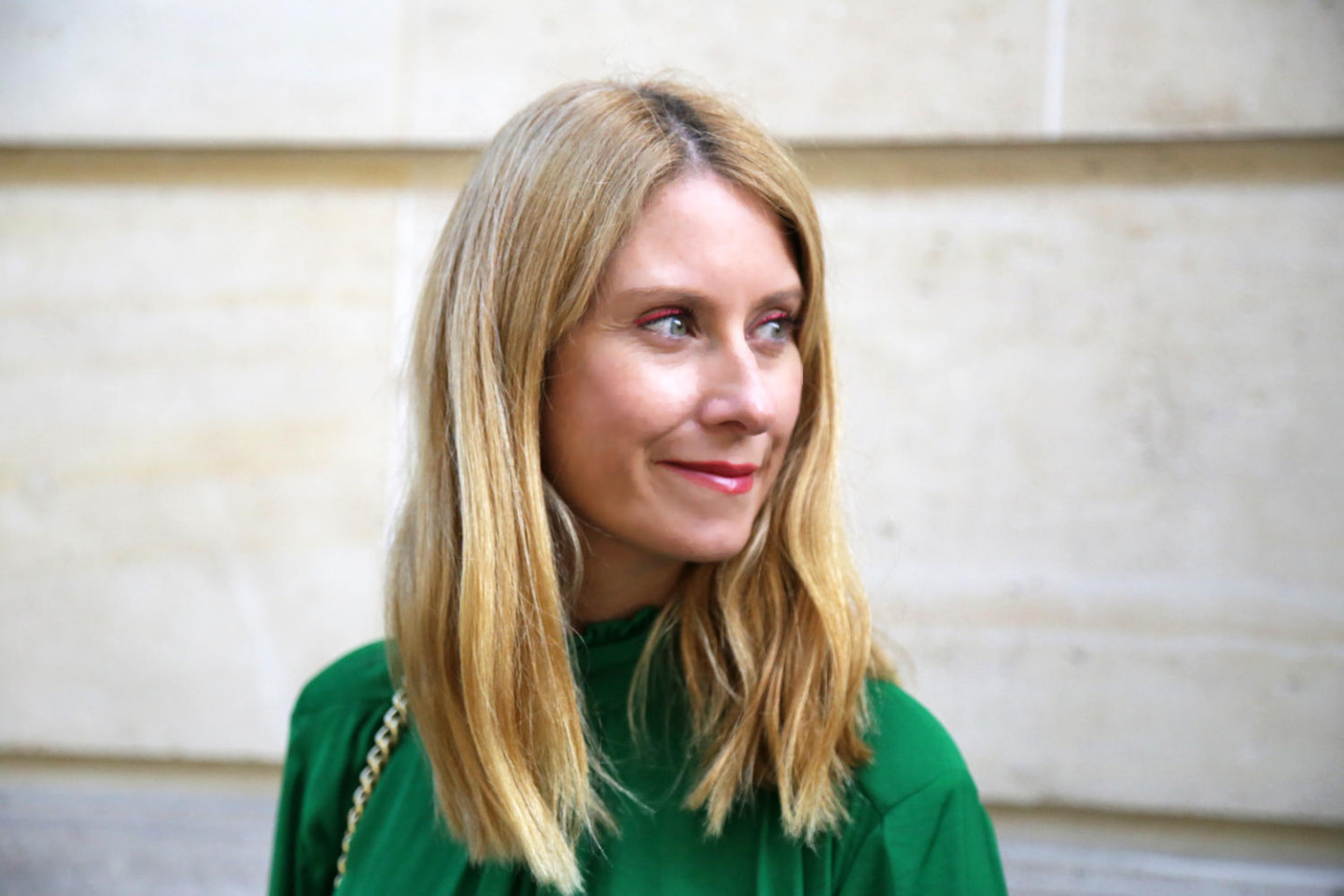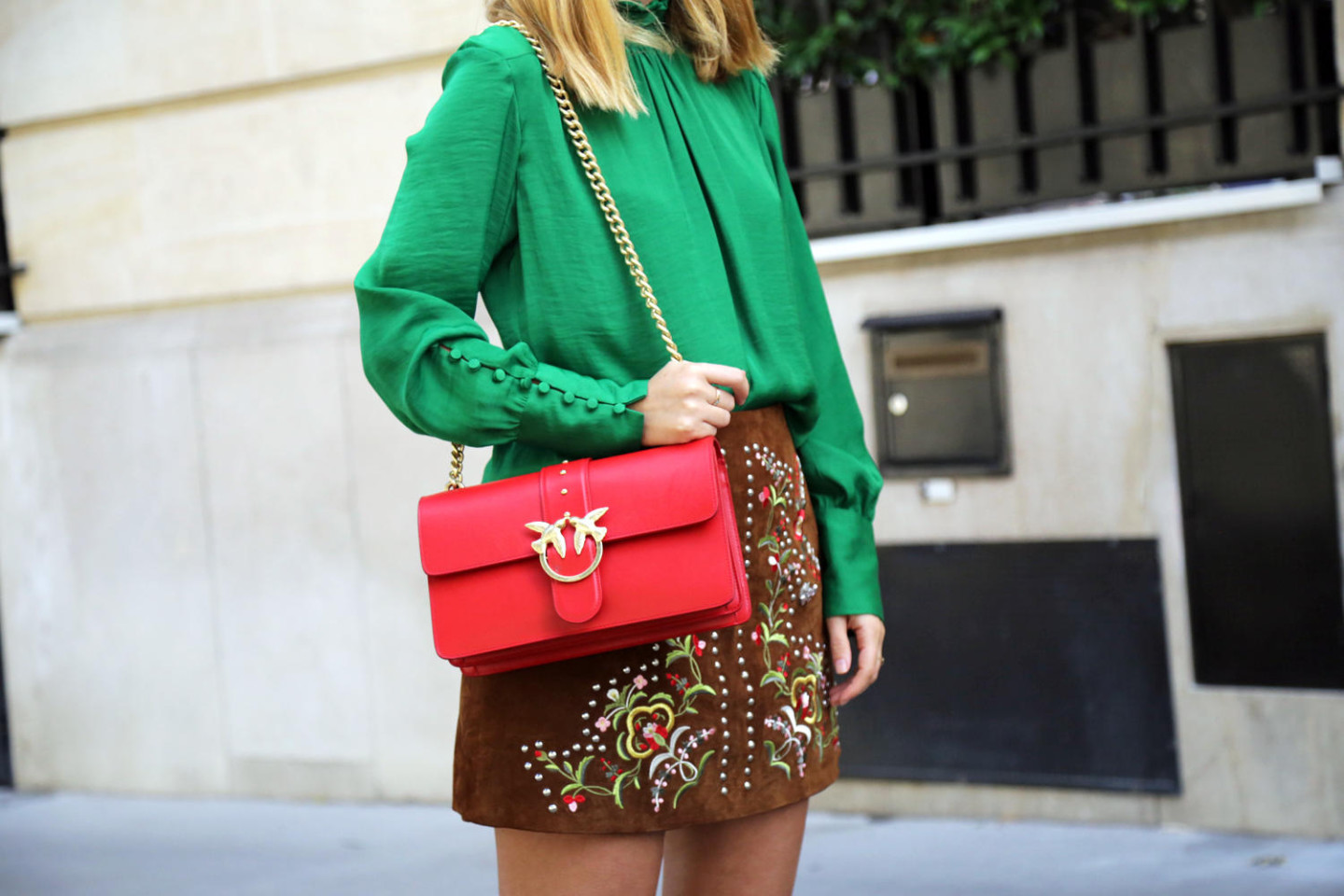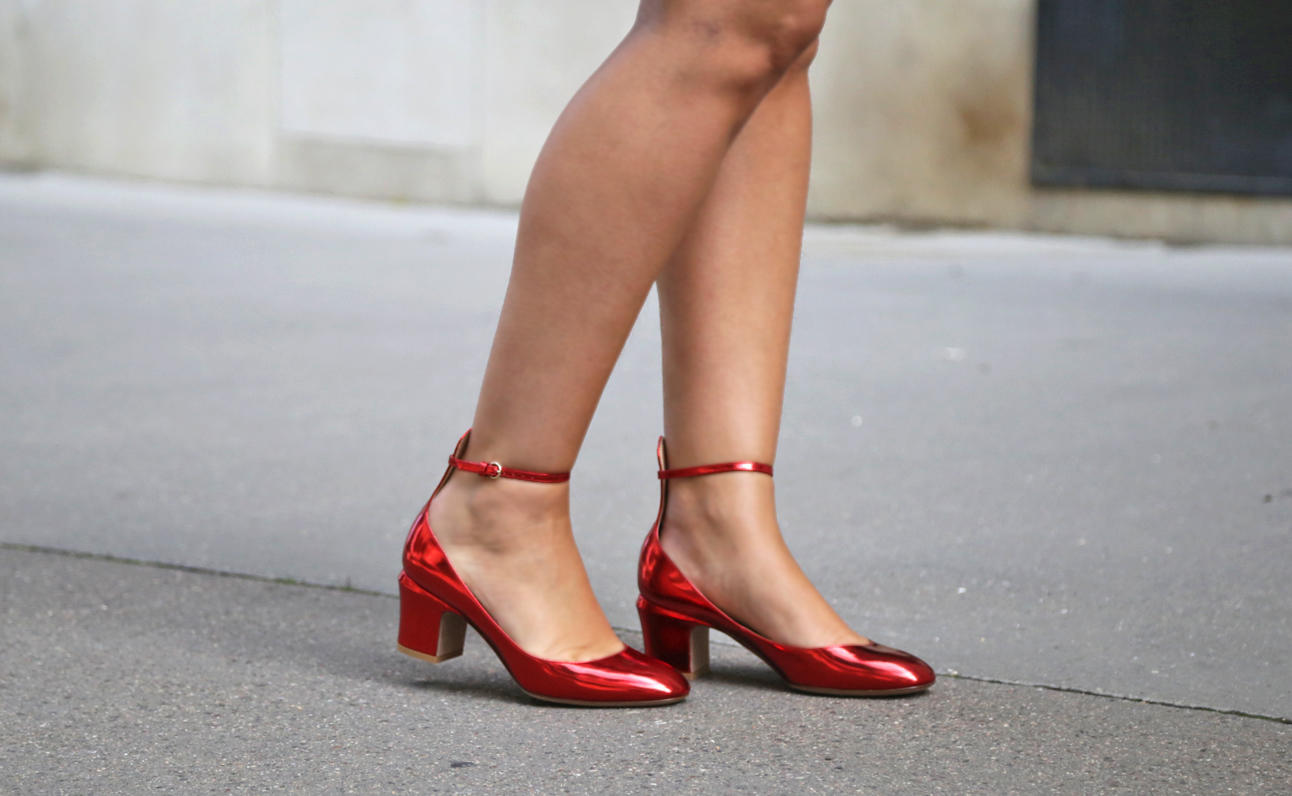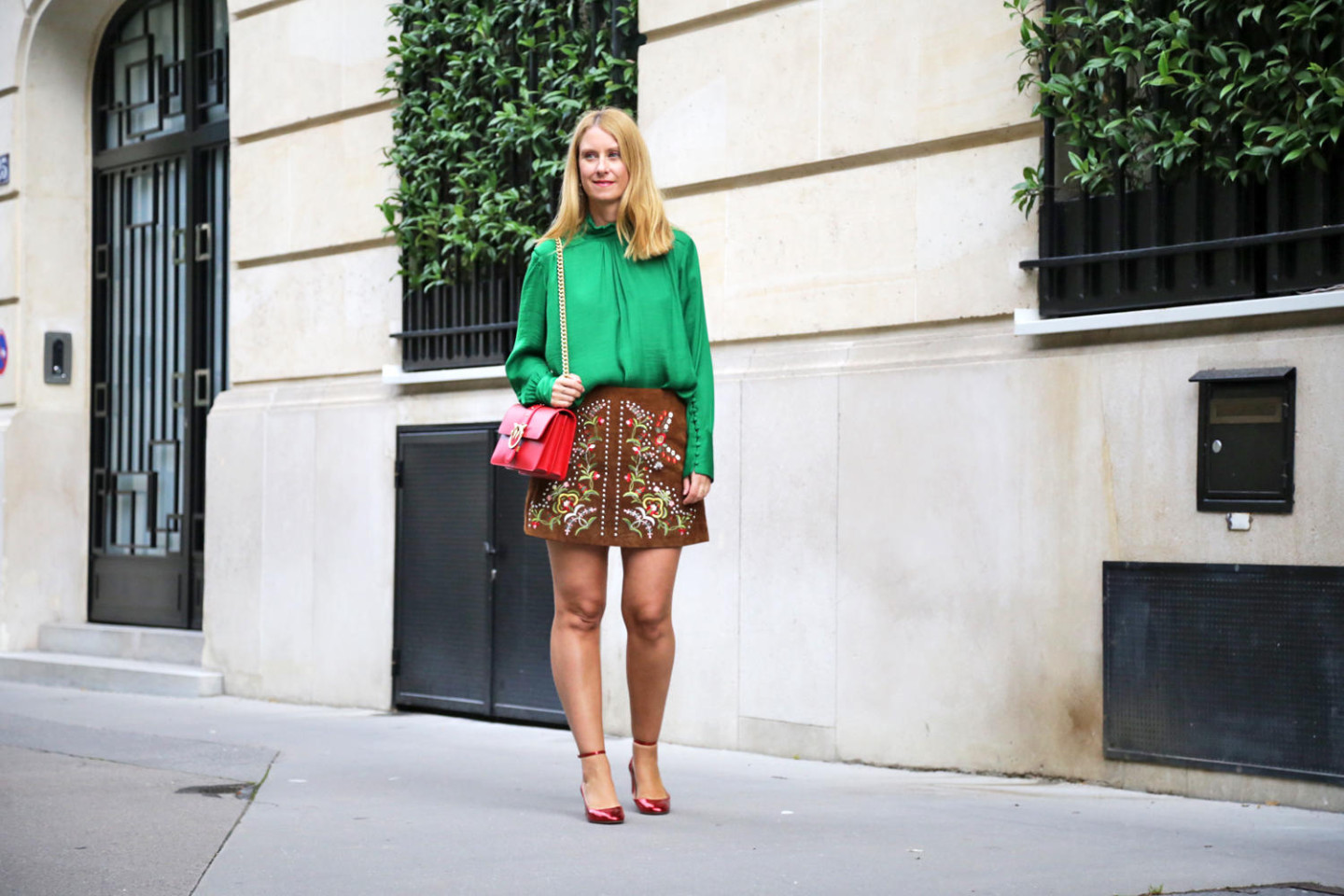 Outfit 2 :
For this second outfit, I chose a blue stripe flared shirt with the little detail of knot at the cuffs. We stay with the red accessories that give pep's to this preppy outfit.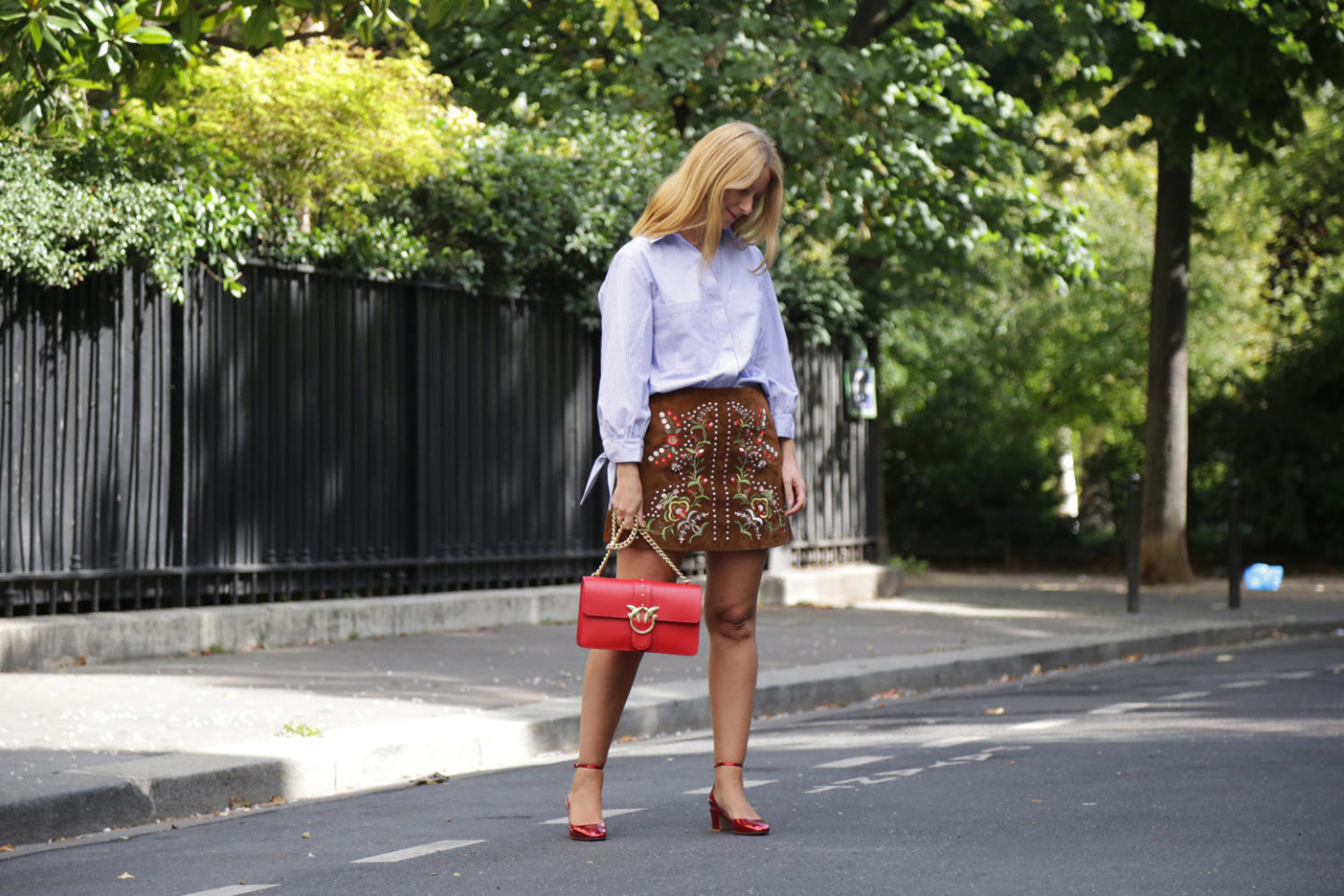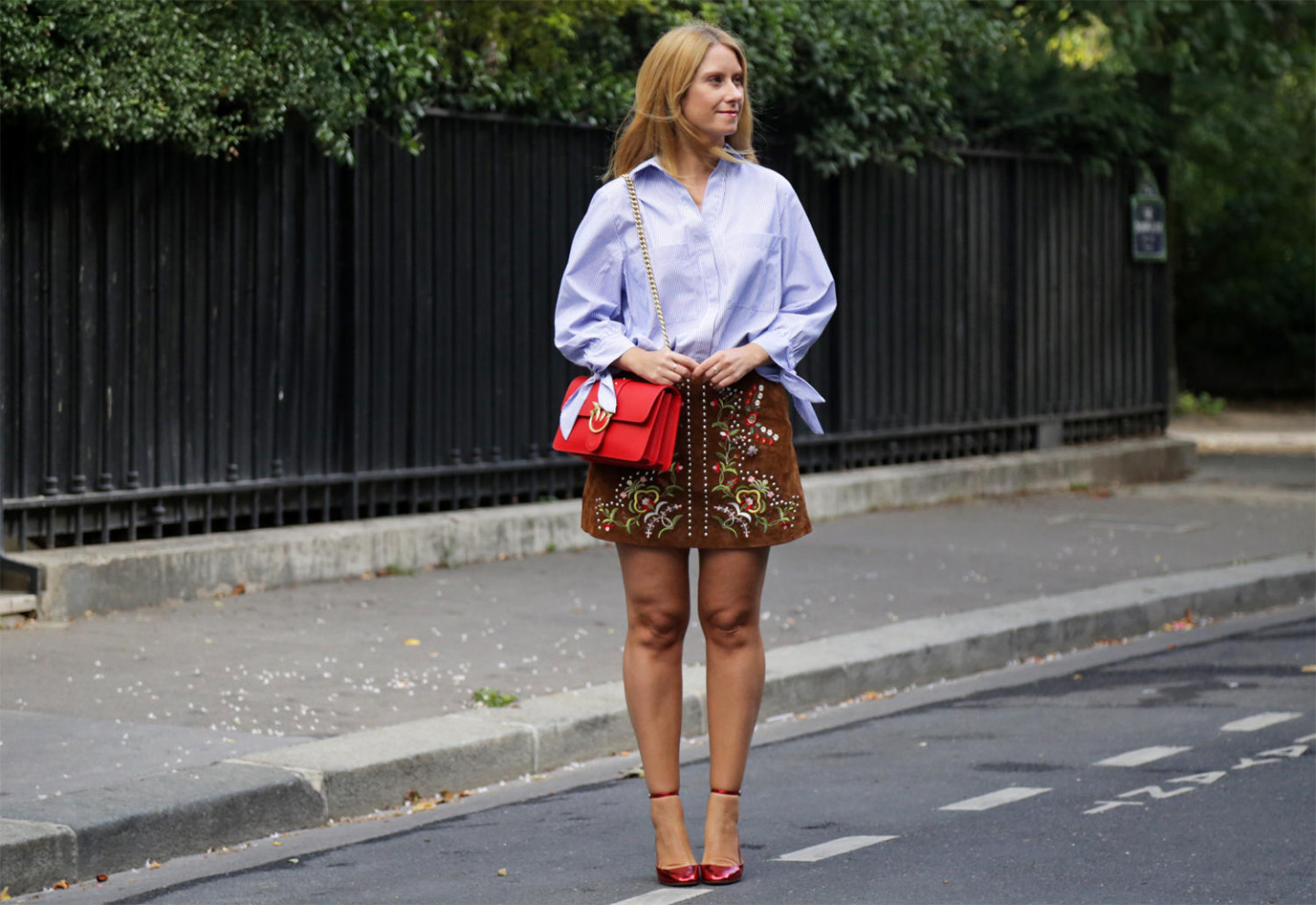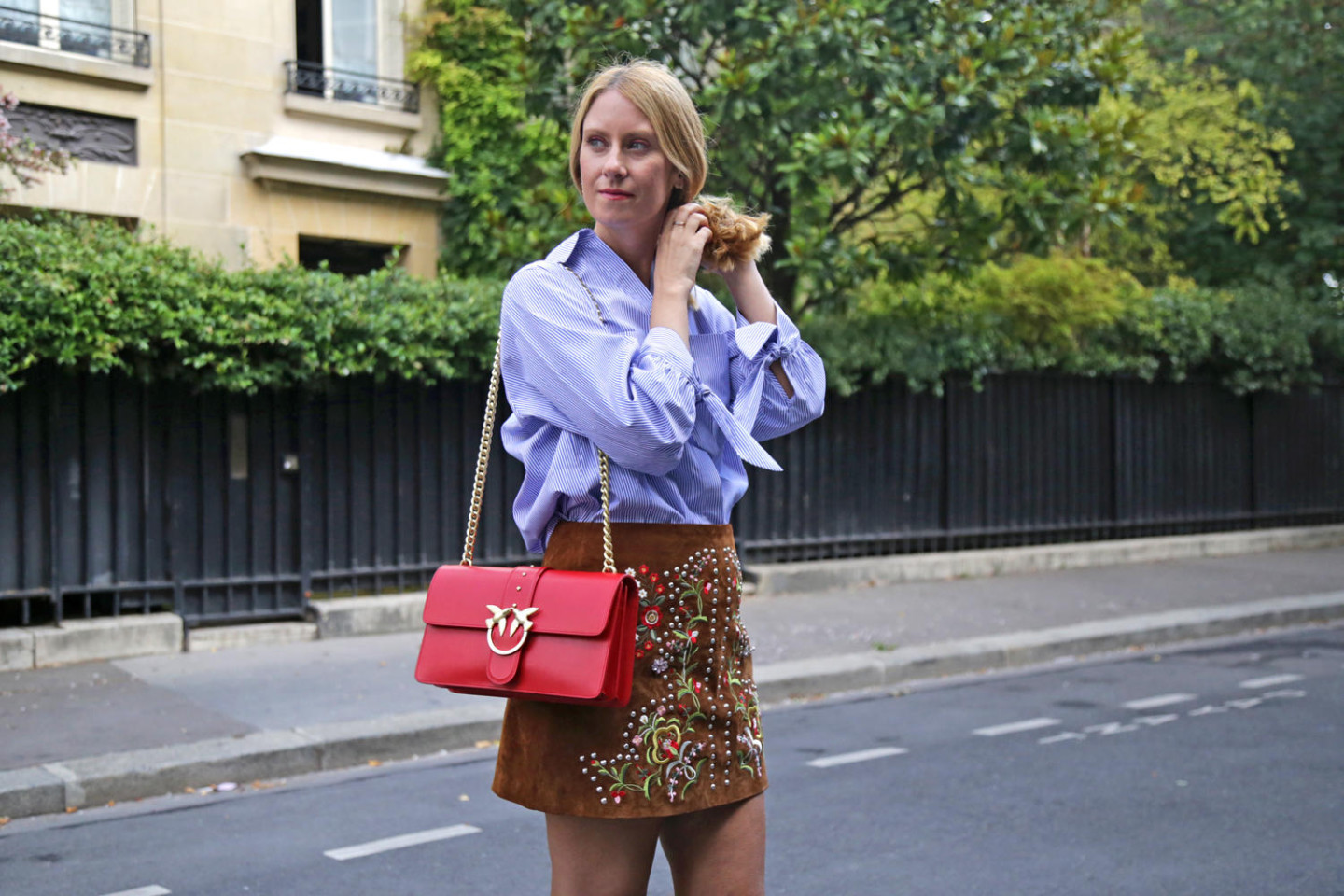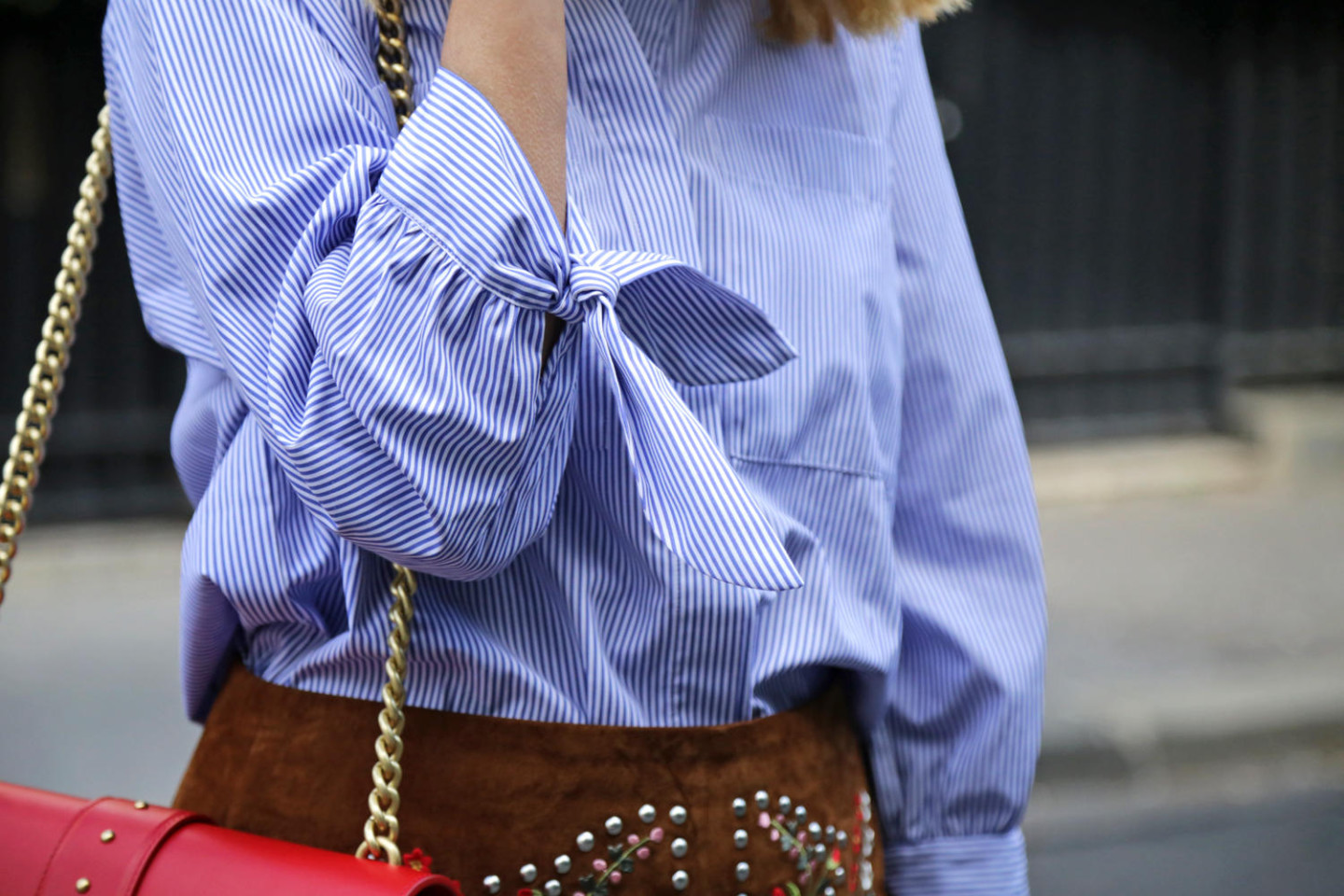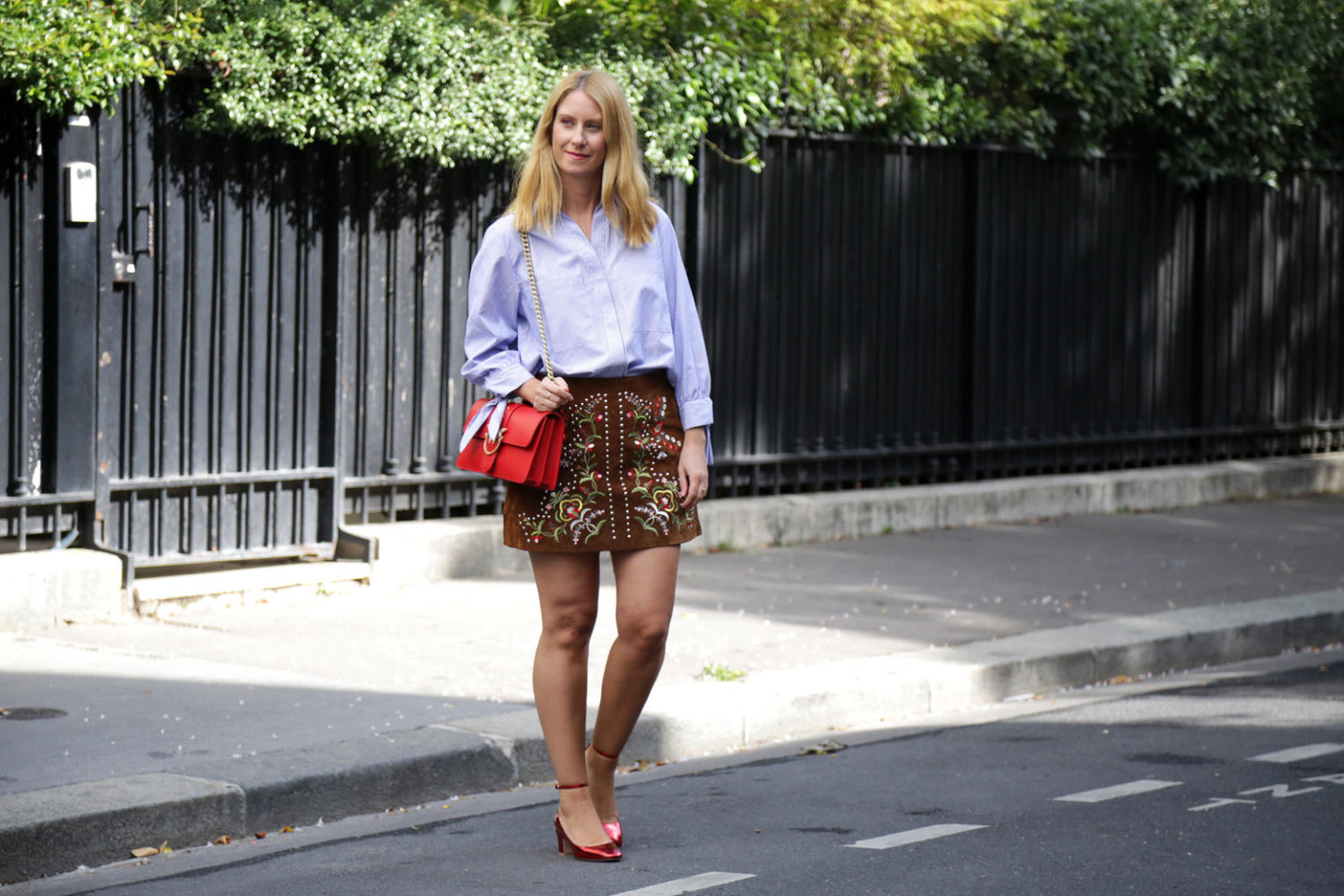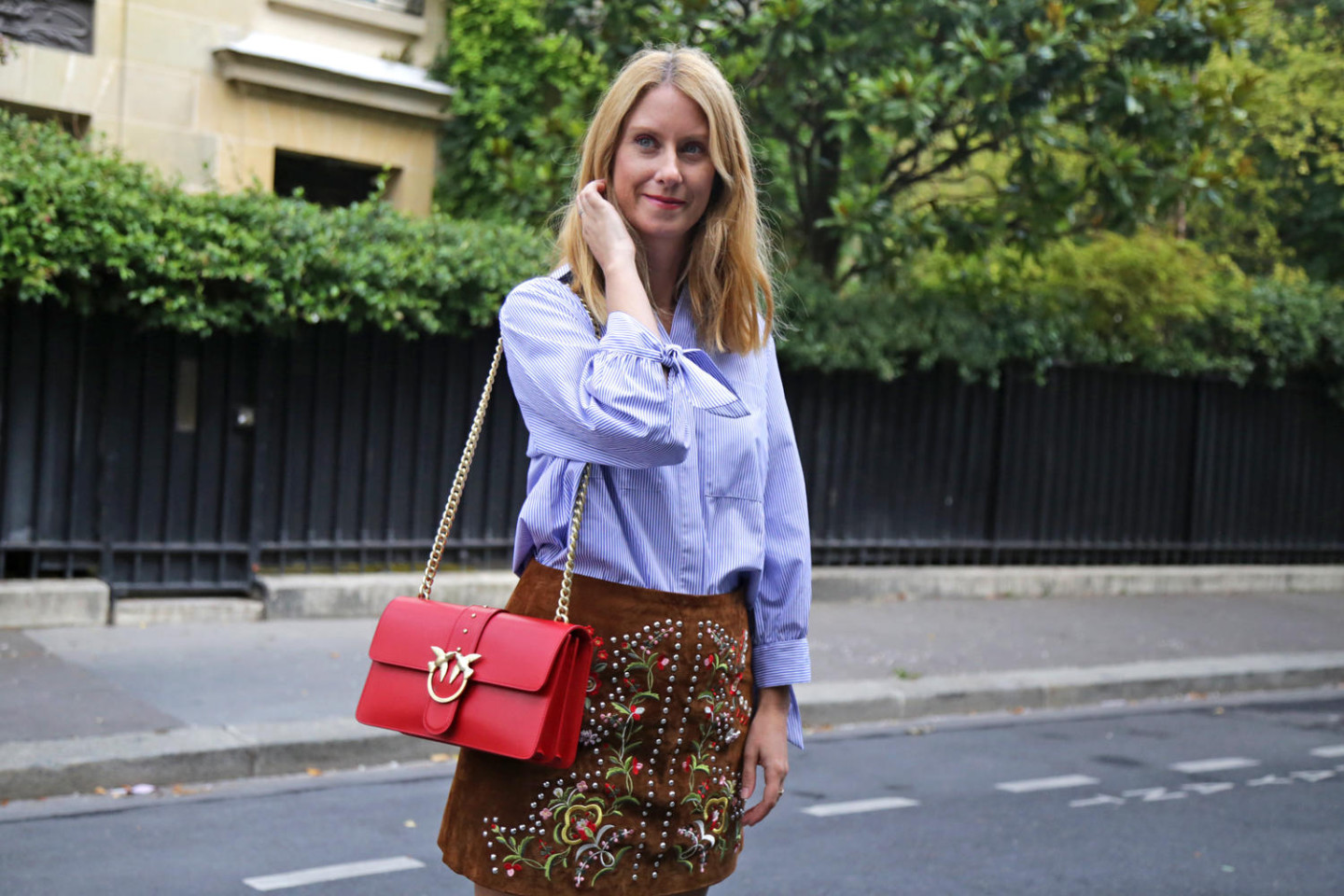 Outfit 3 :
Third and last outfit. We are changing style radically. This last outfit is much more casual and less extravagant than the first 2 since the top in knitwear is very simple. This time, I opted for a black handbag but red would have go super well with too 😉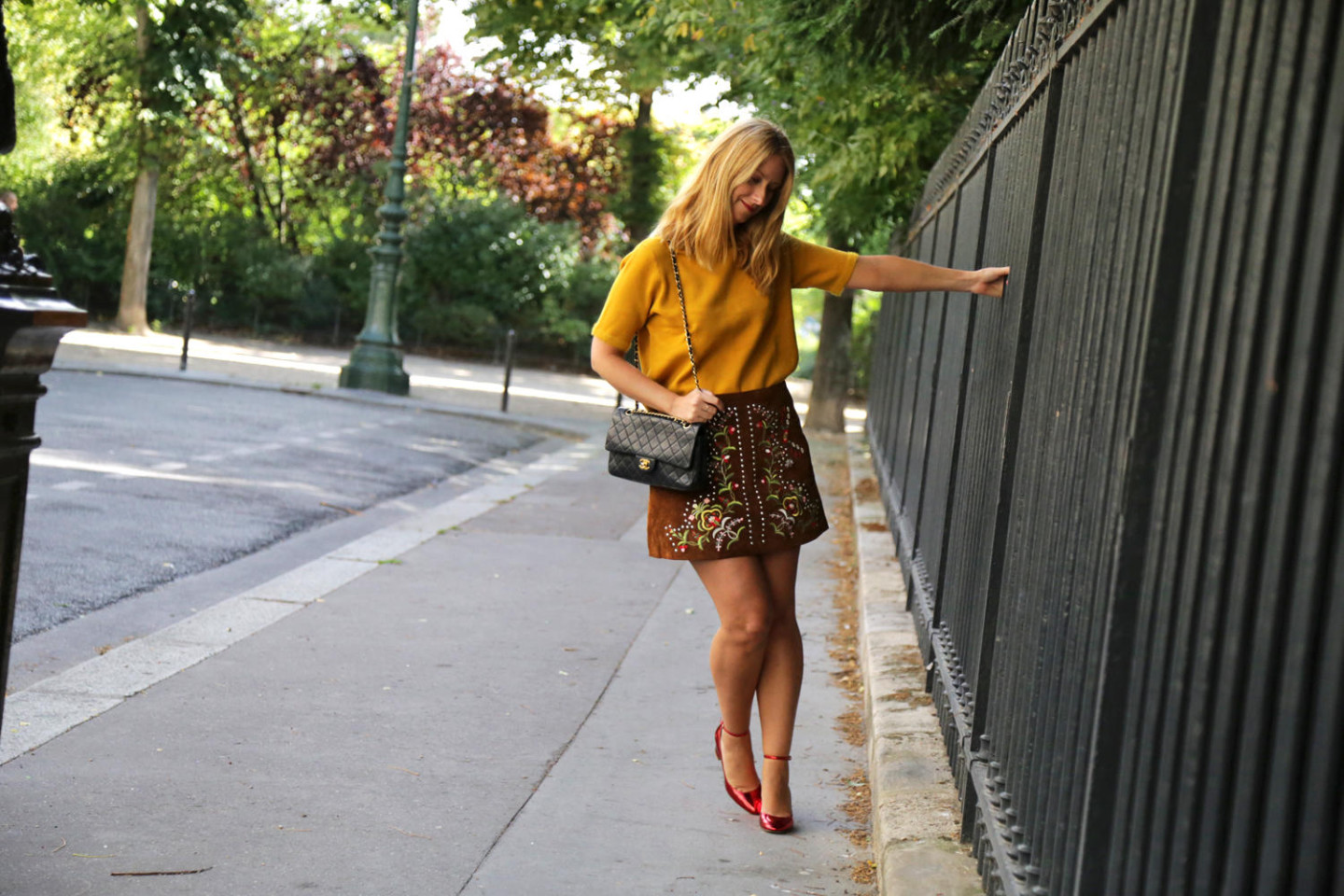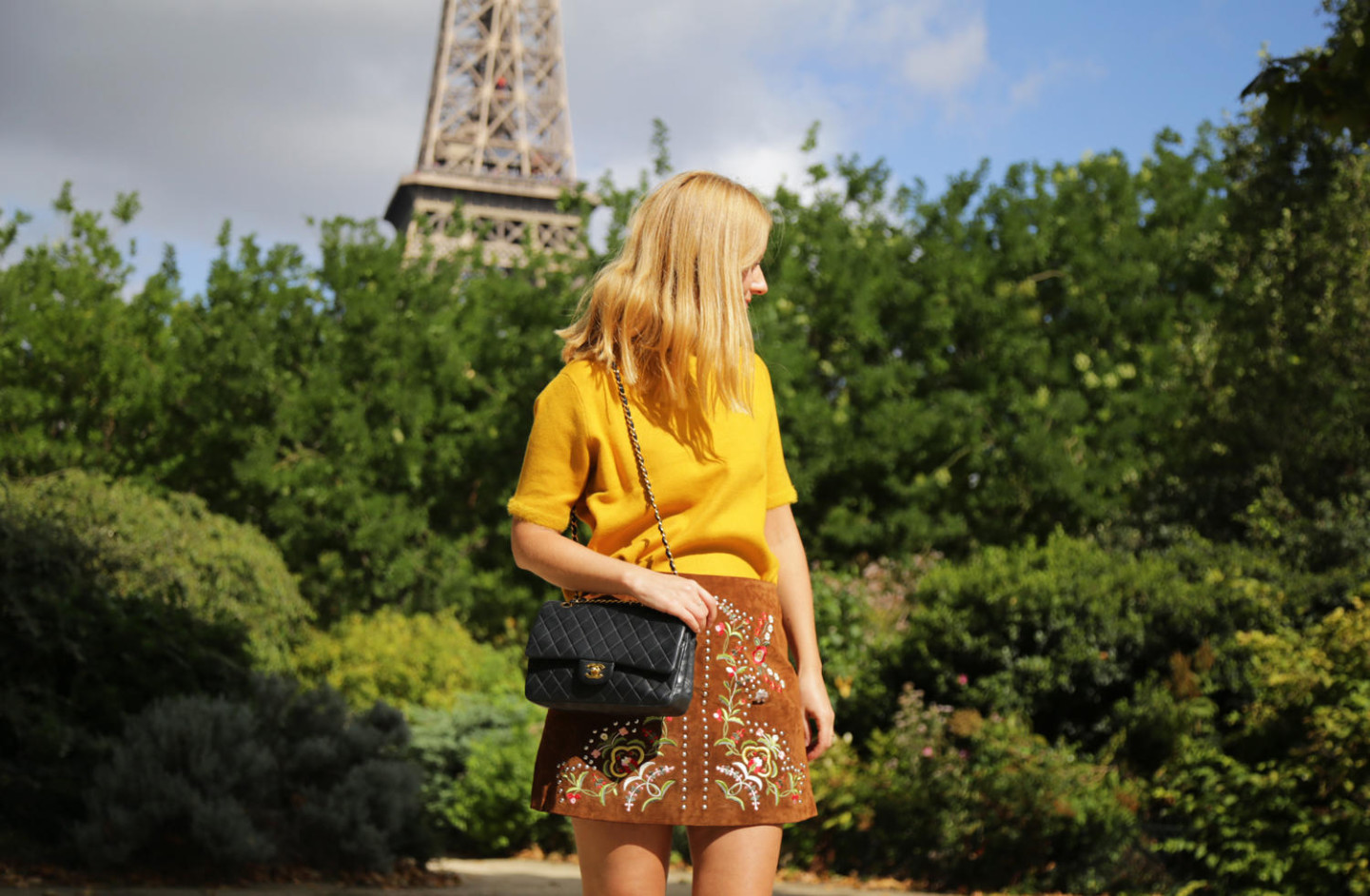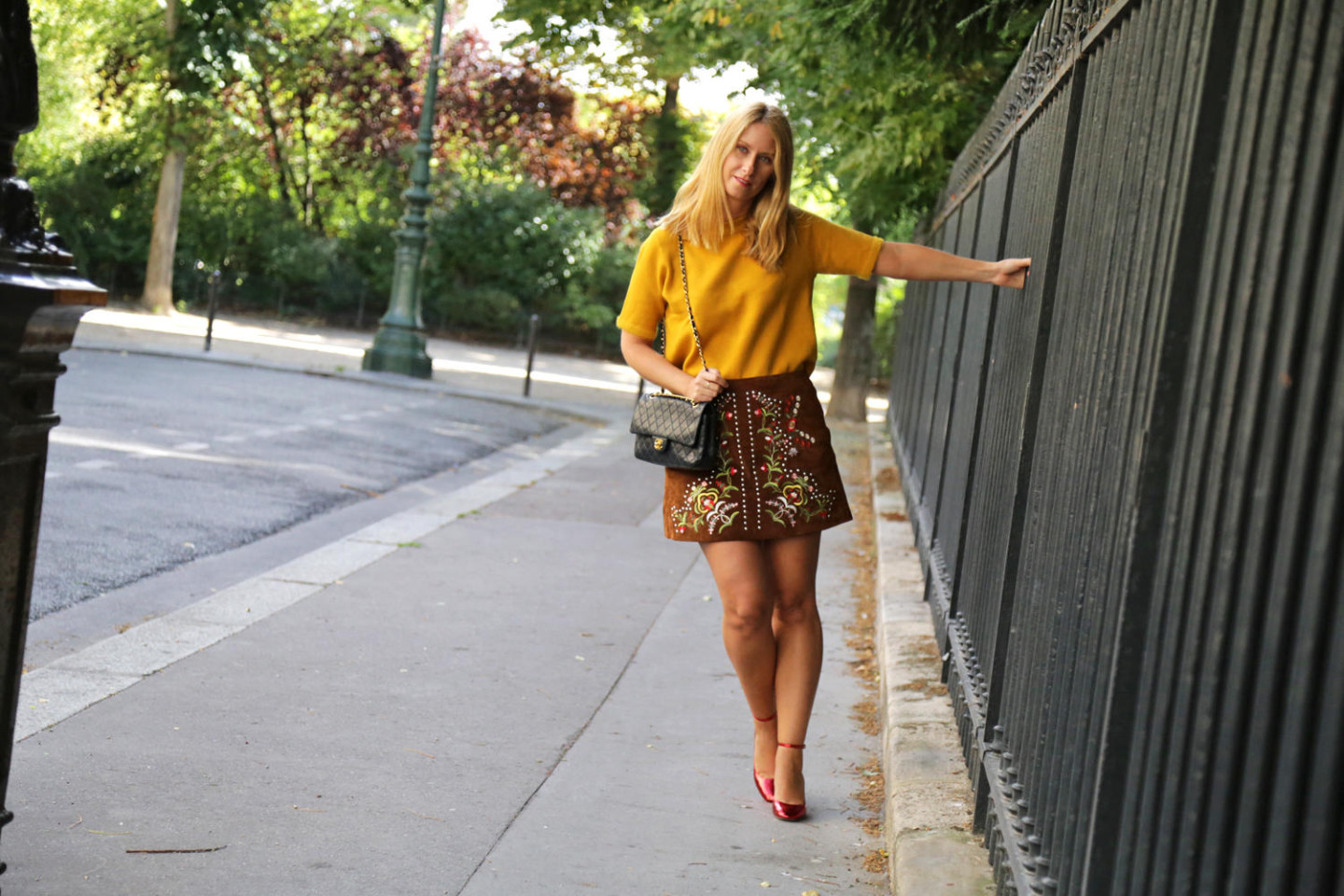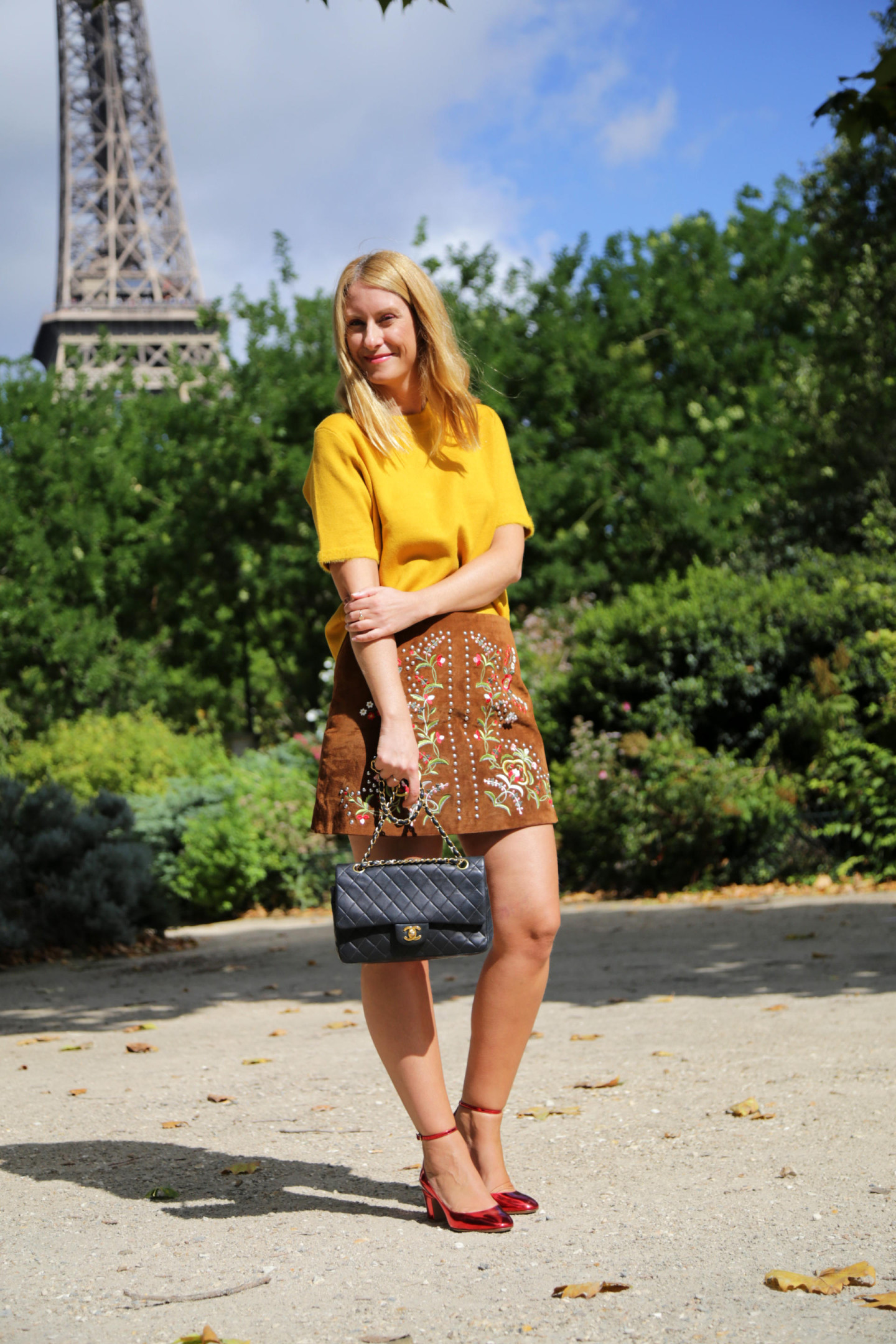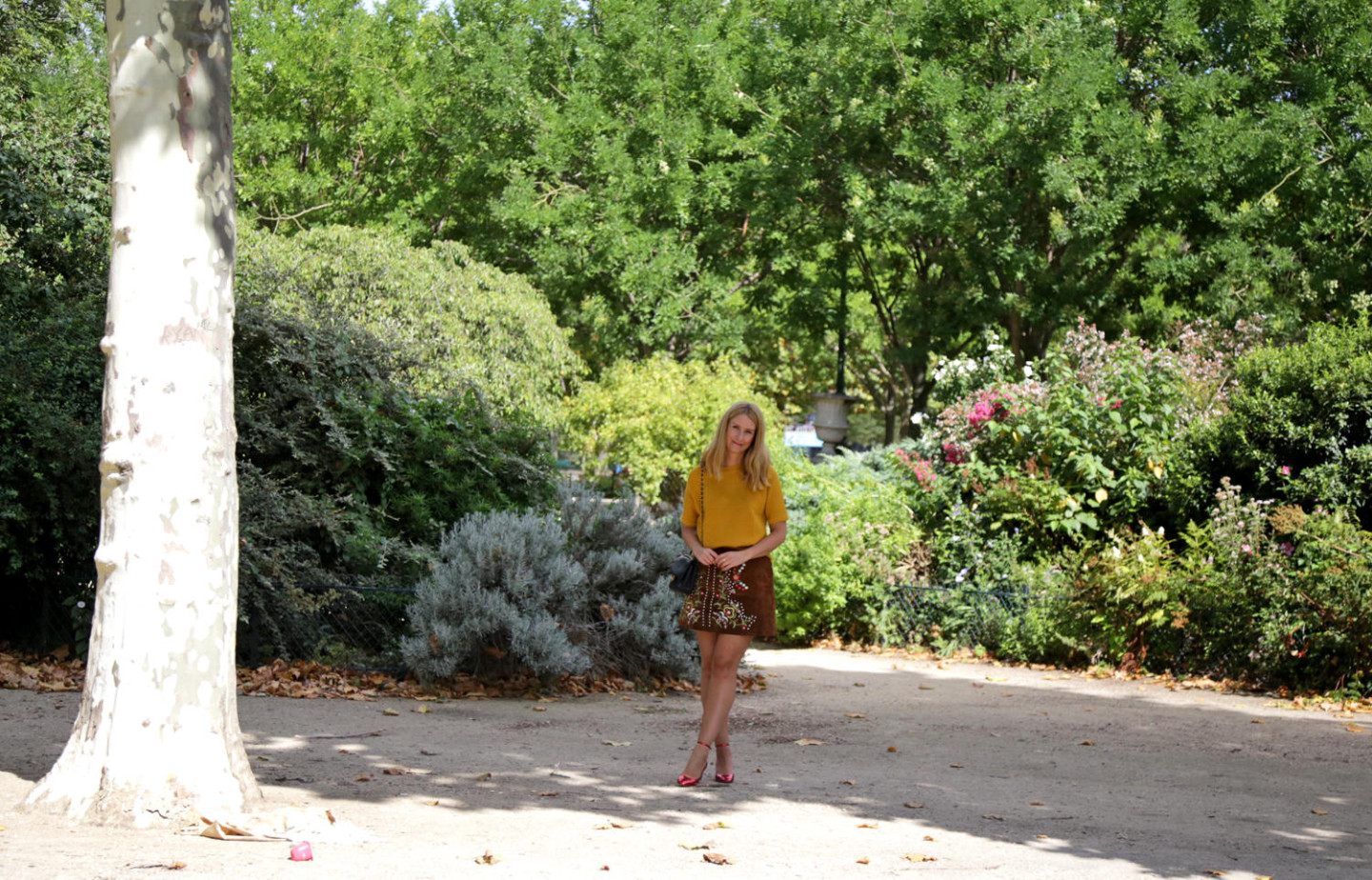 Photos : Au Petit Imprévu
Blouse Verte / Green Blouse : Zara  –  Chemise à rayure / Stripes Shirt : Zara   –  Haut jaune / Yellow top : Zara  –  Jupe / Skirt : Zara  –  Escarpins / Shoes : Valentino  –  Sac Rouge / Red Bag : Pinko  –  Sac / Bag : Chanel