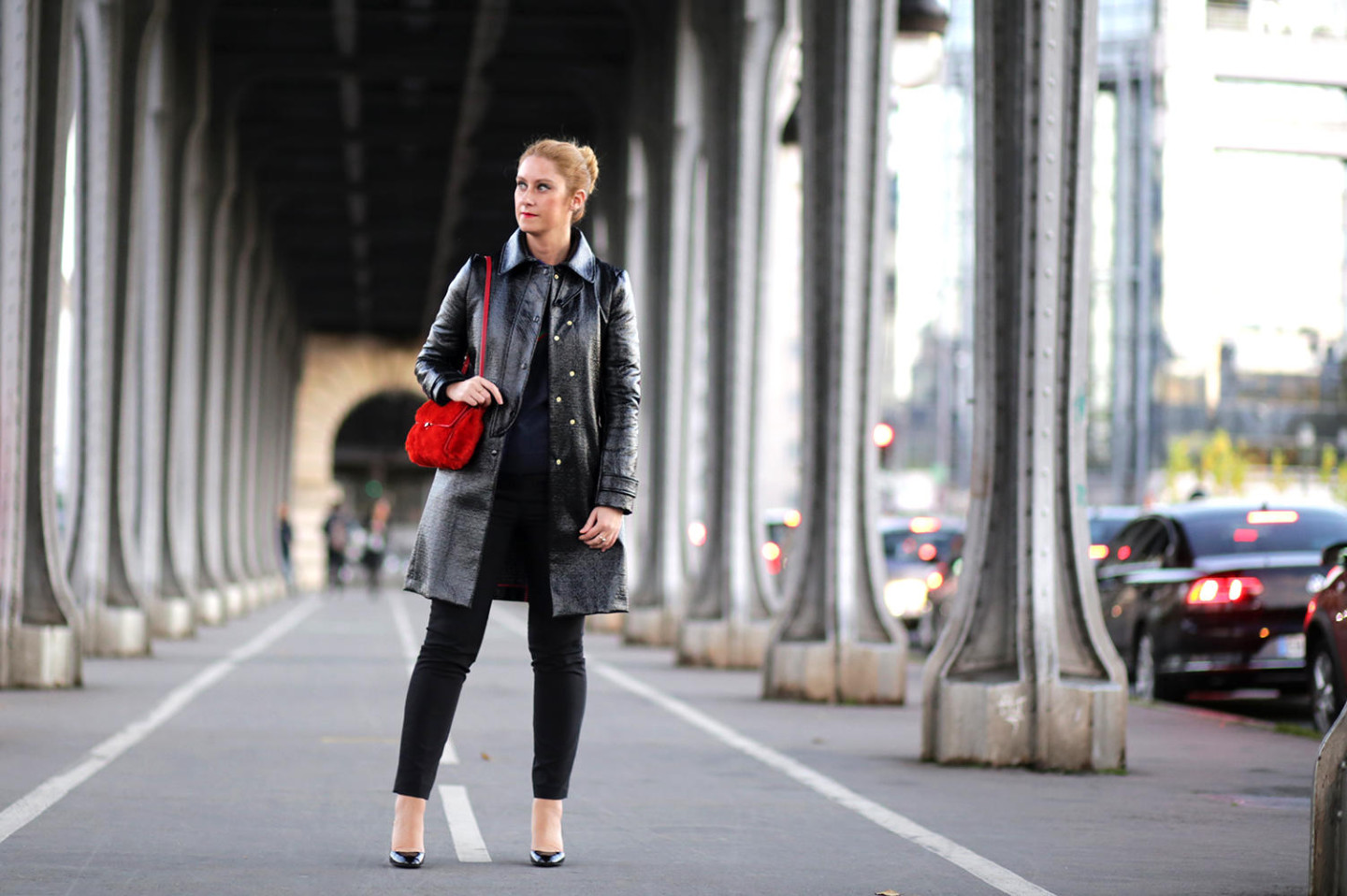 Paris, the Seine, its bridges … and the mythical Bir-Hakeim Bridge. When I take pictures here, I can not help myself thinking about the movie Last Tango in Paris, with Marlon Brando, where some scenes were shot here.
For me, unlike the film that makes it very romantic vintage 70's, I play it here very catwoman with my  black, vinyl and electric red outfit. This vinyl coat makes the outfit all by itself. Its cut is absolutely perfect, the shape of the collar and the buttonhole give it a little retro futuristic side. For the bag, I chose a version with bristles, that I love and that contrasts precisely super well with the vinyl coat.
As for the makeup, I went heavily on the black eyes by widening my line of eyeliner to the maximum. I think it goes great with the outfit and it gives even more character.
Have a very good weekend 🙂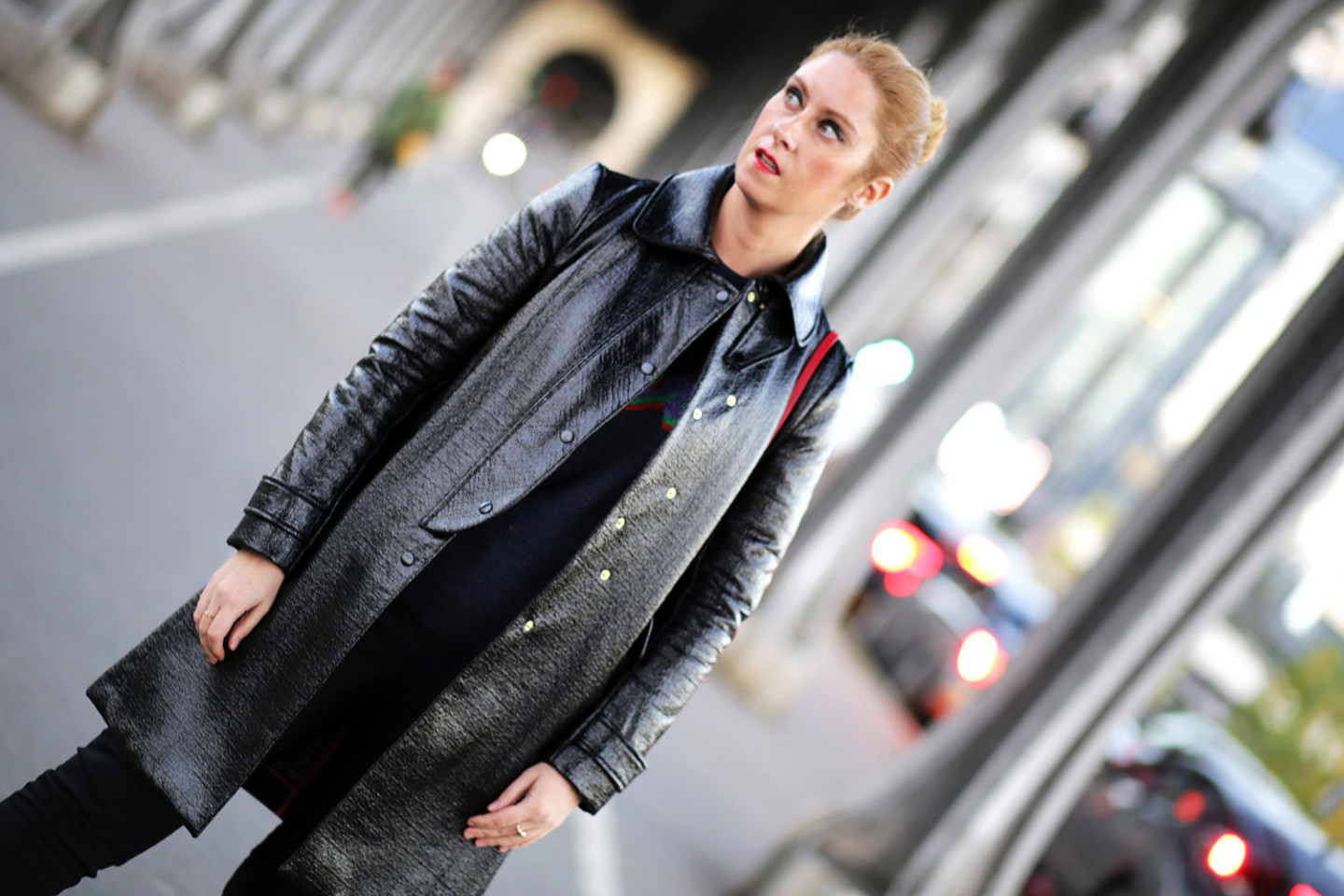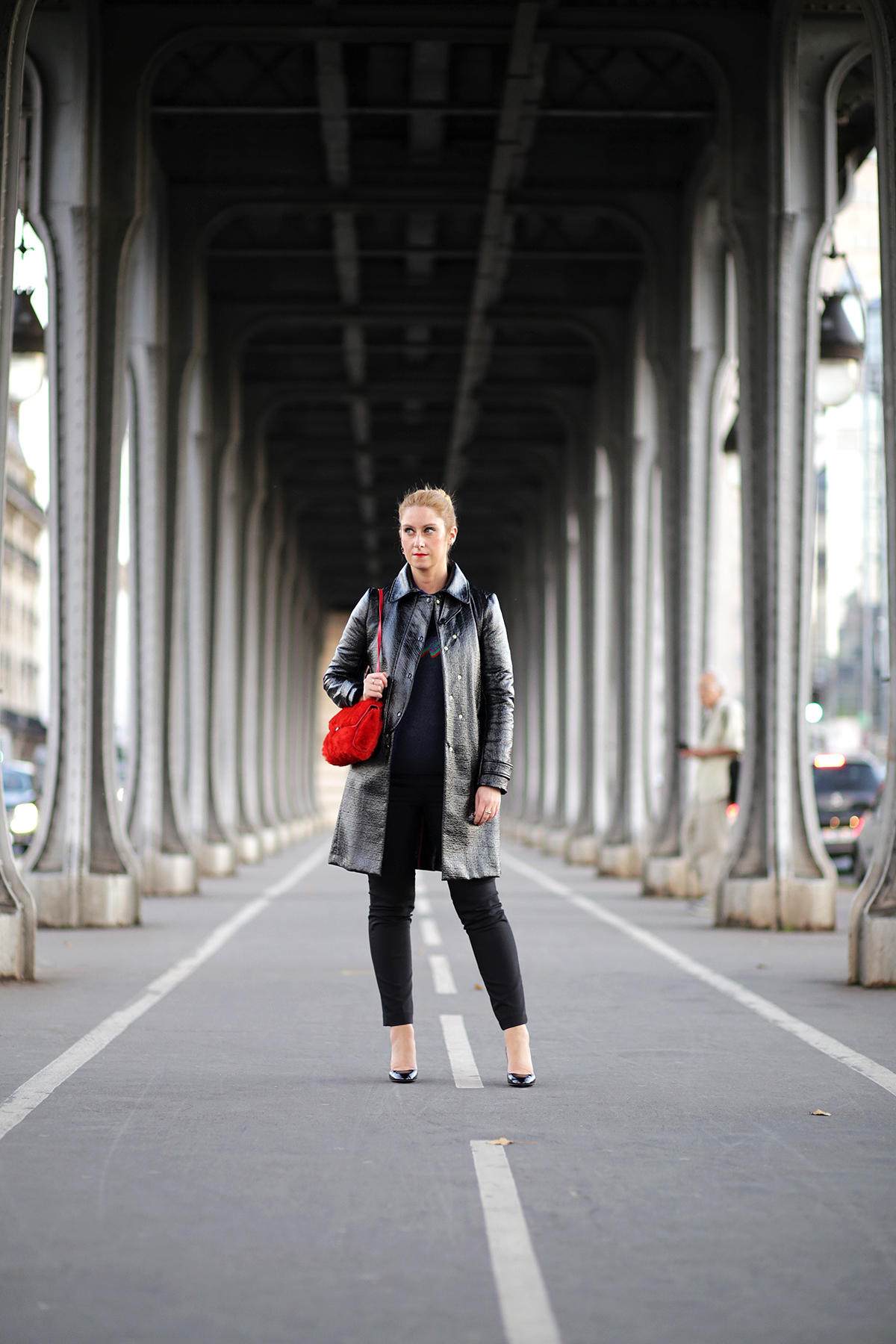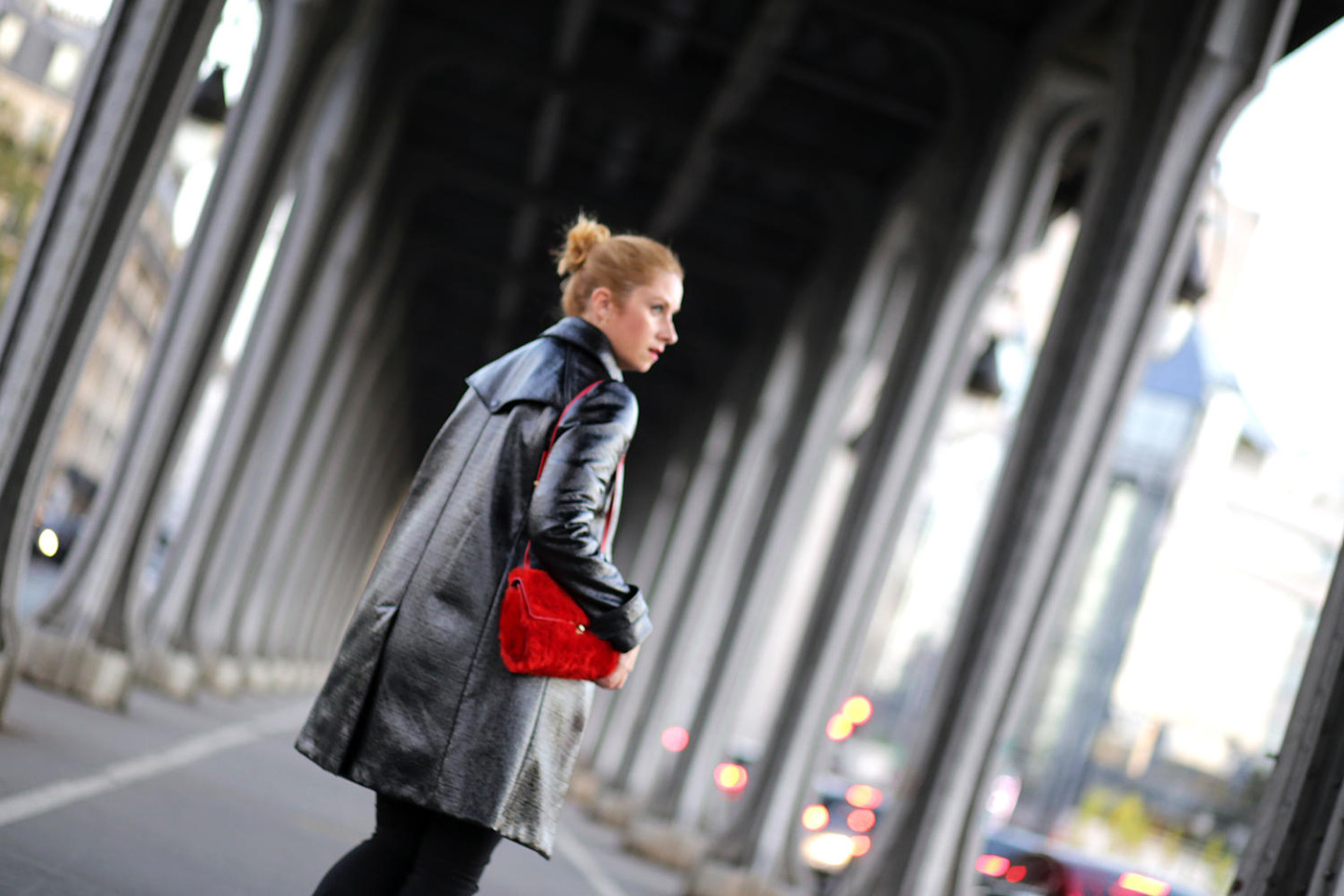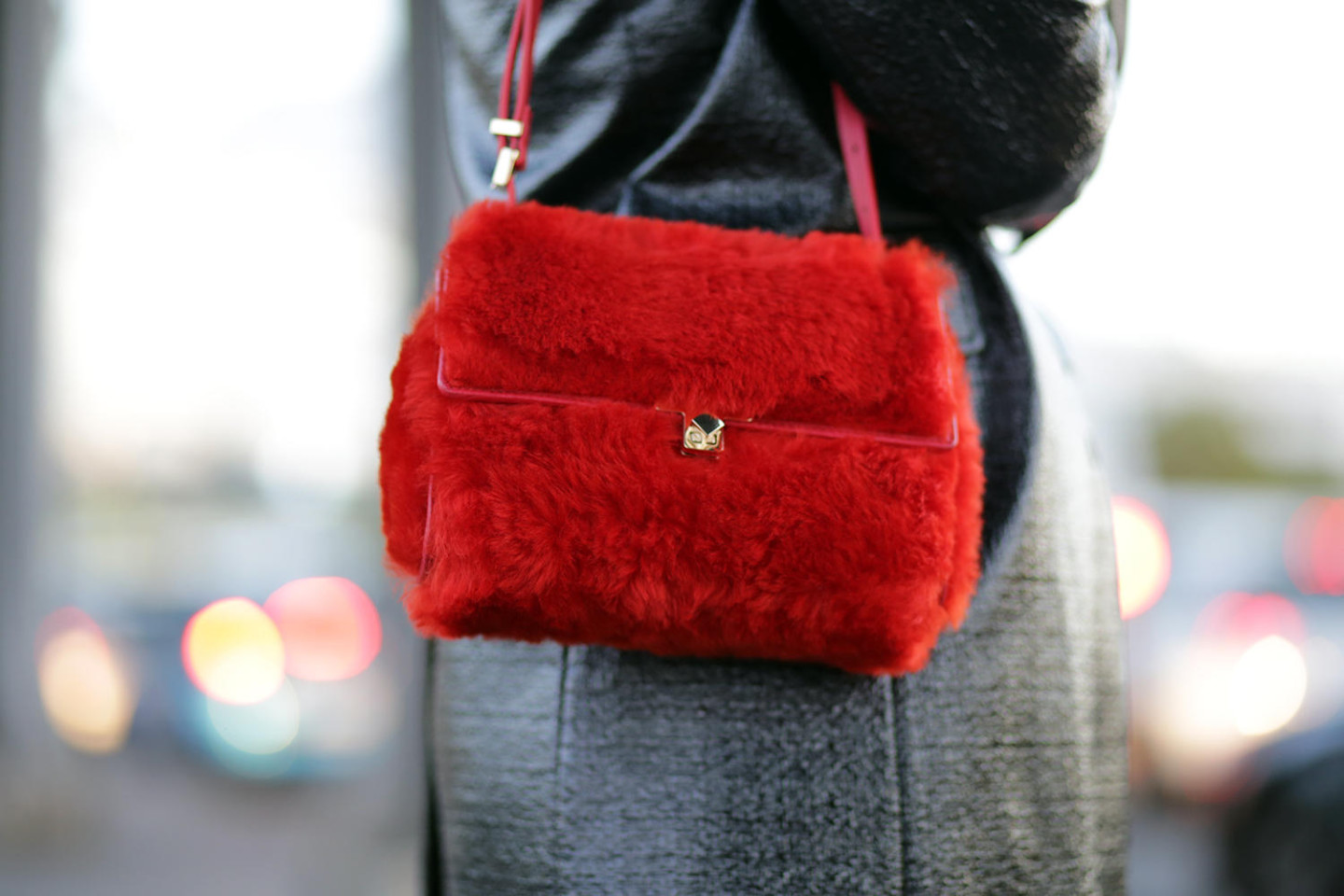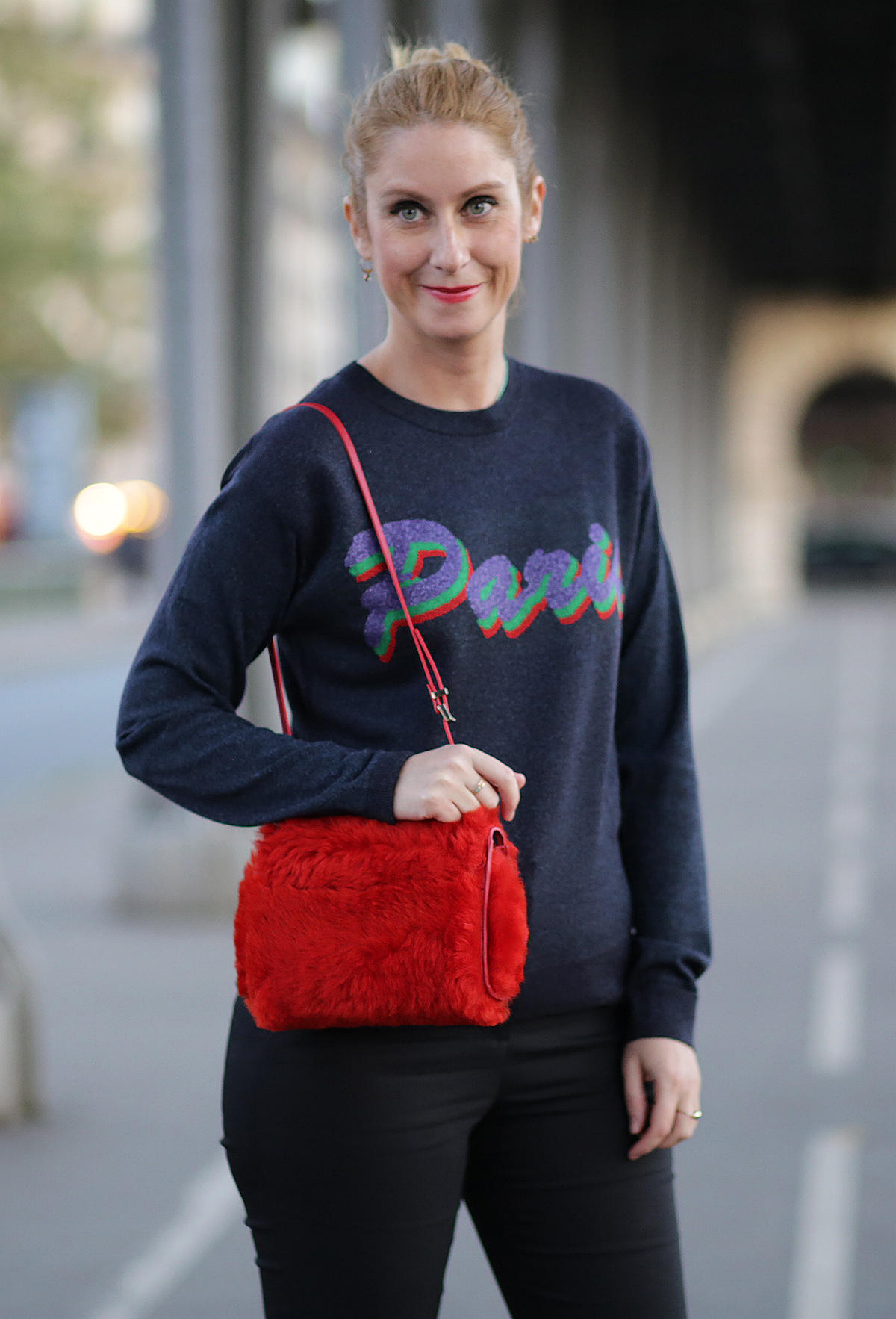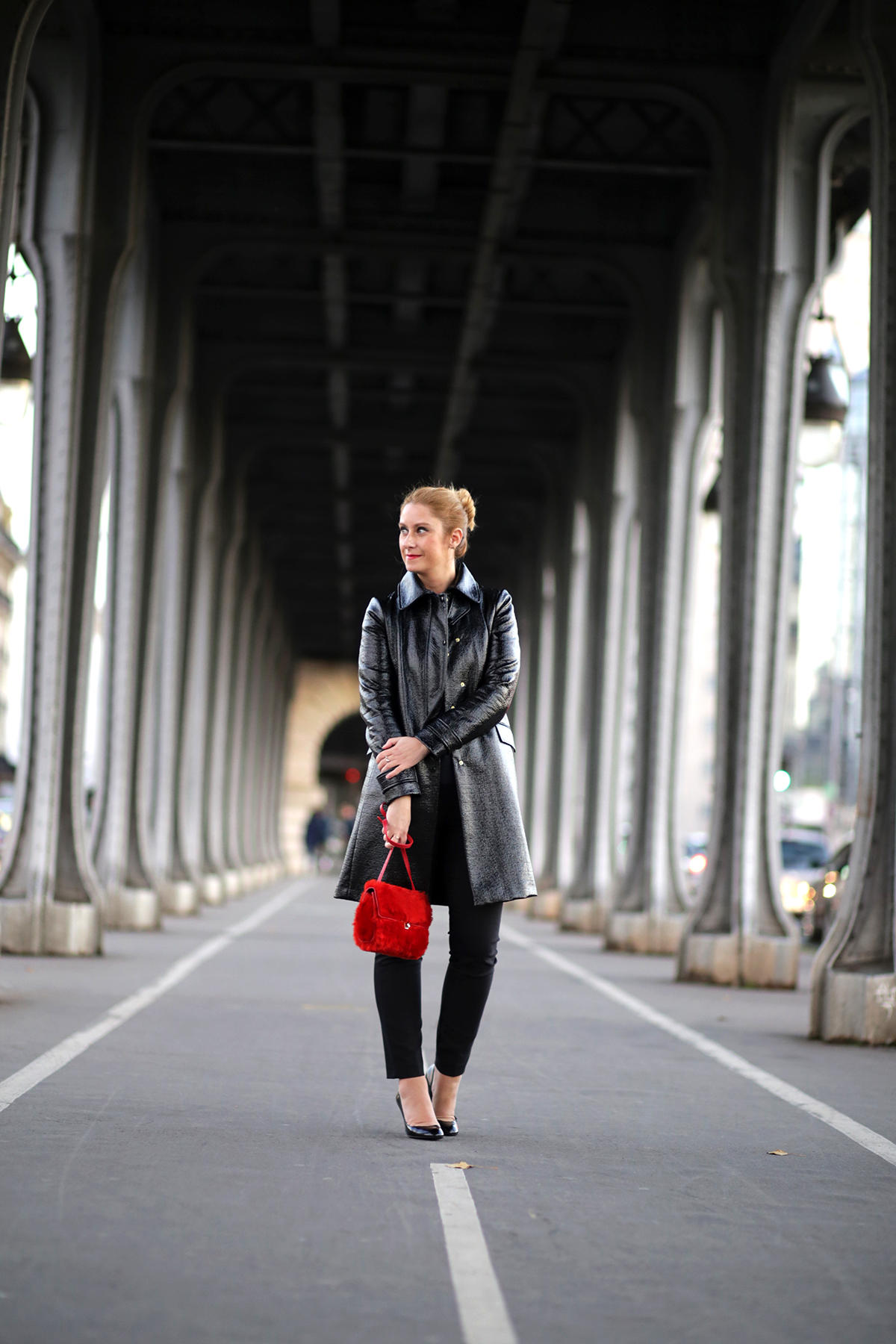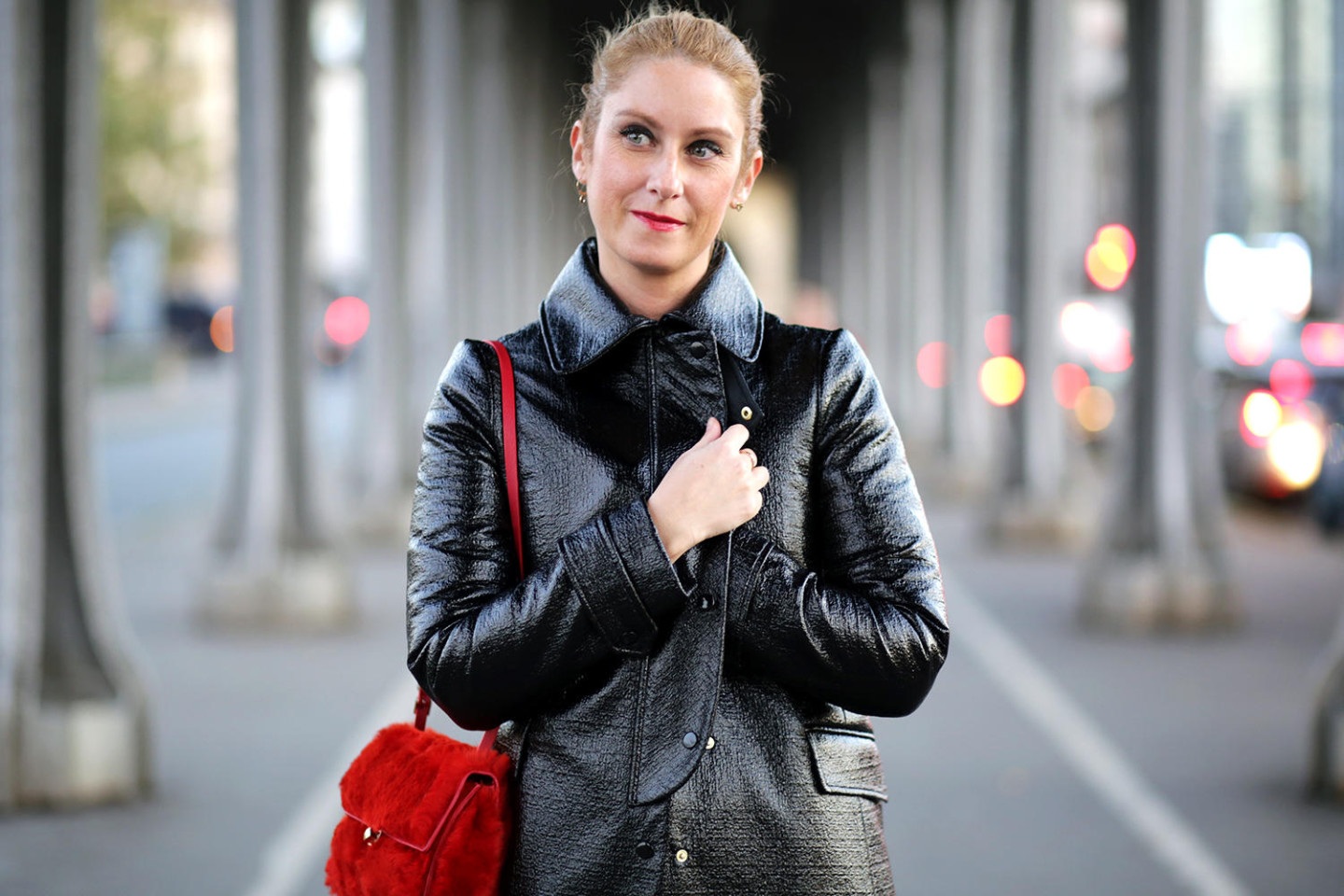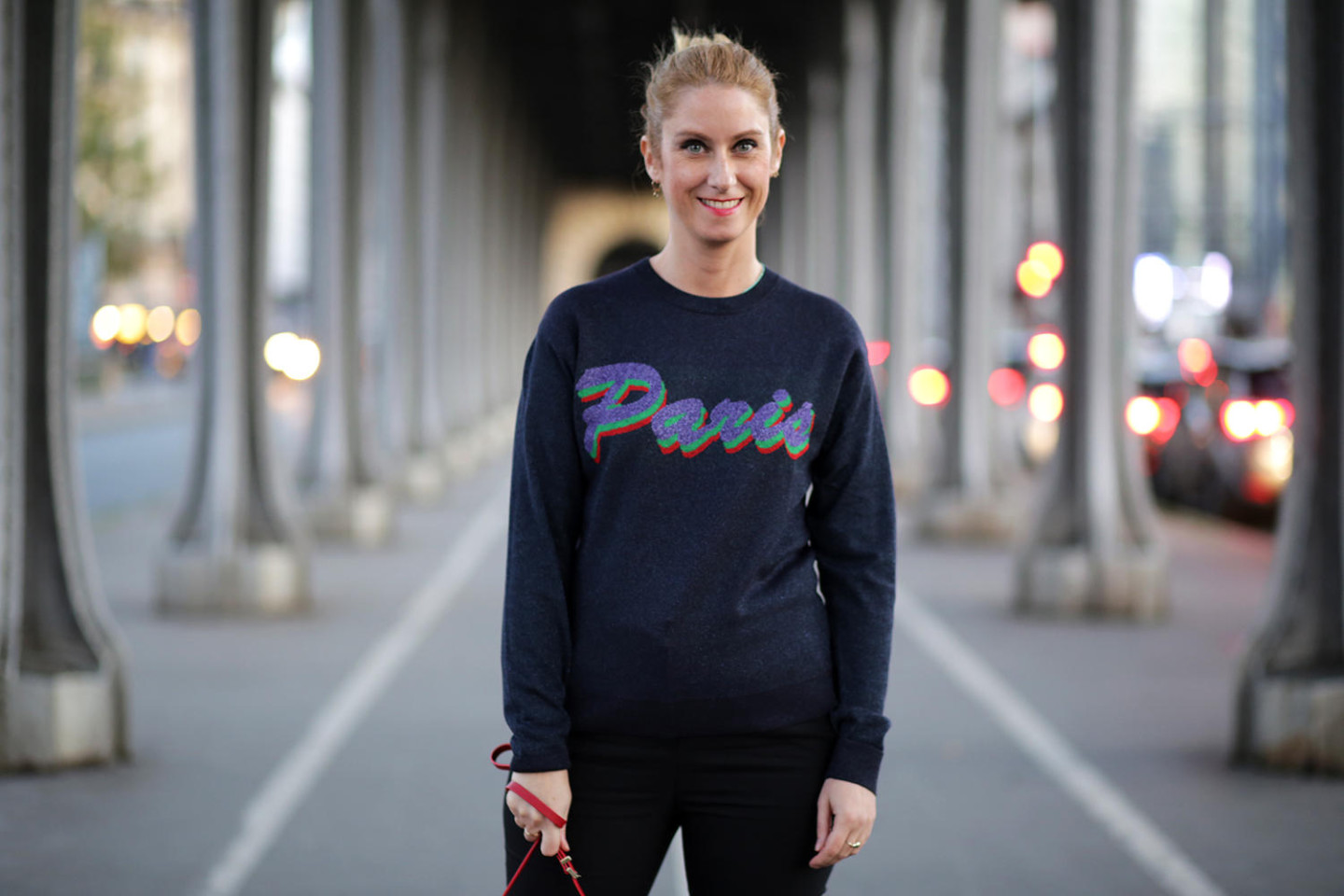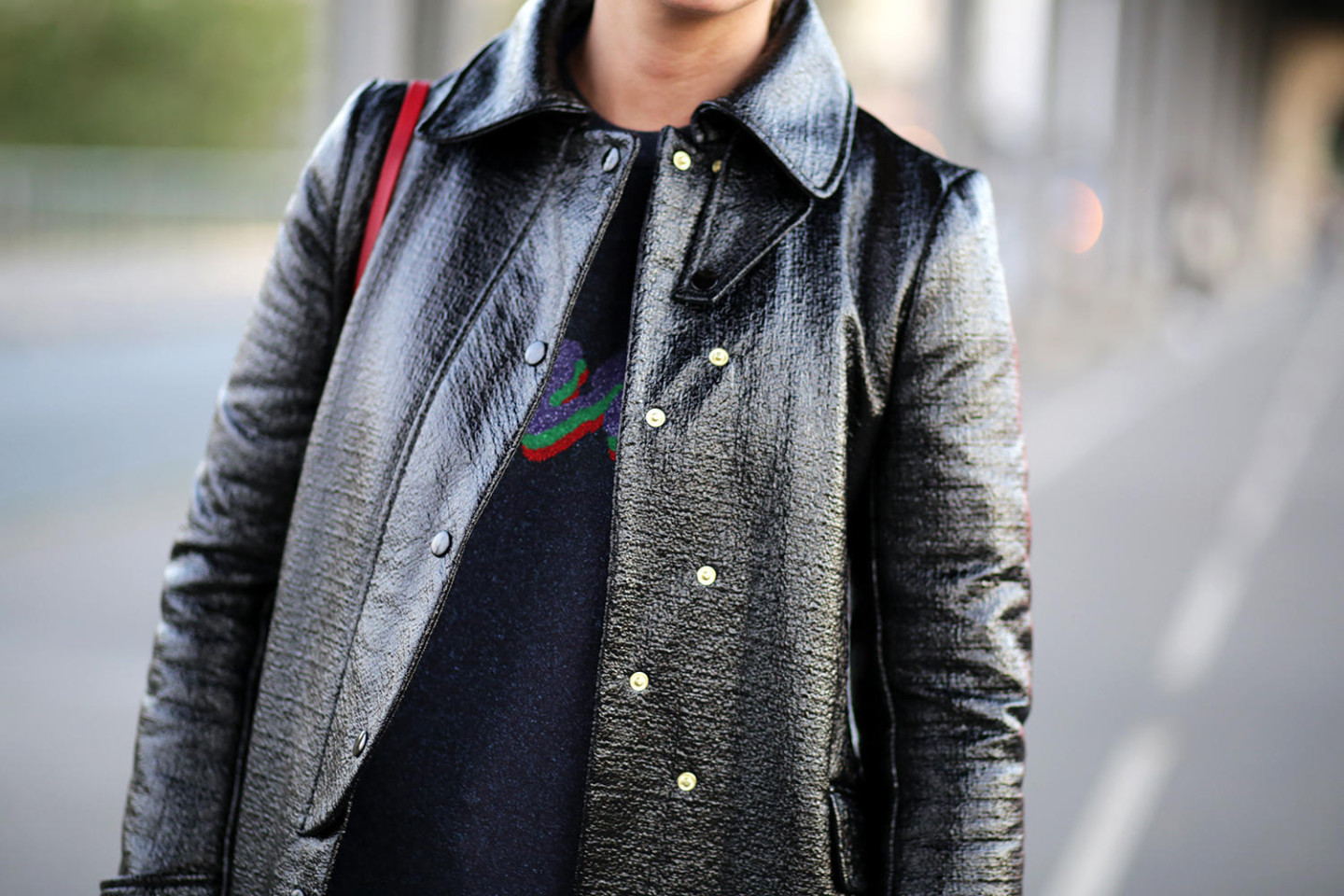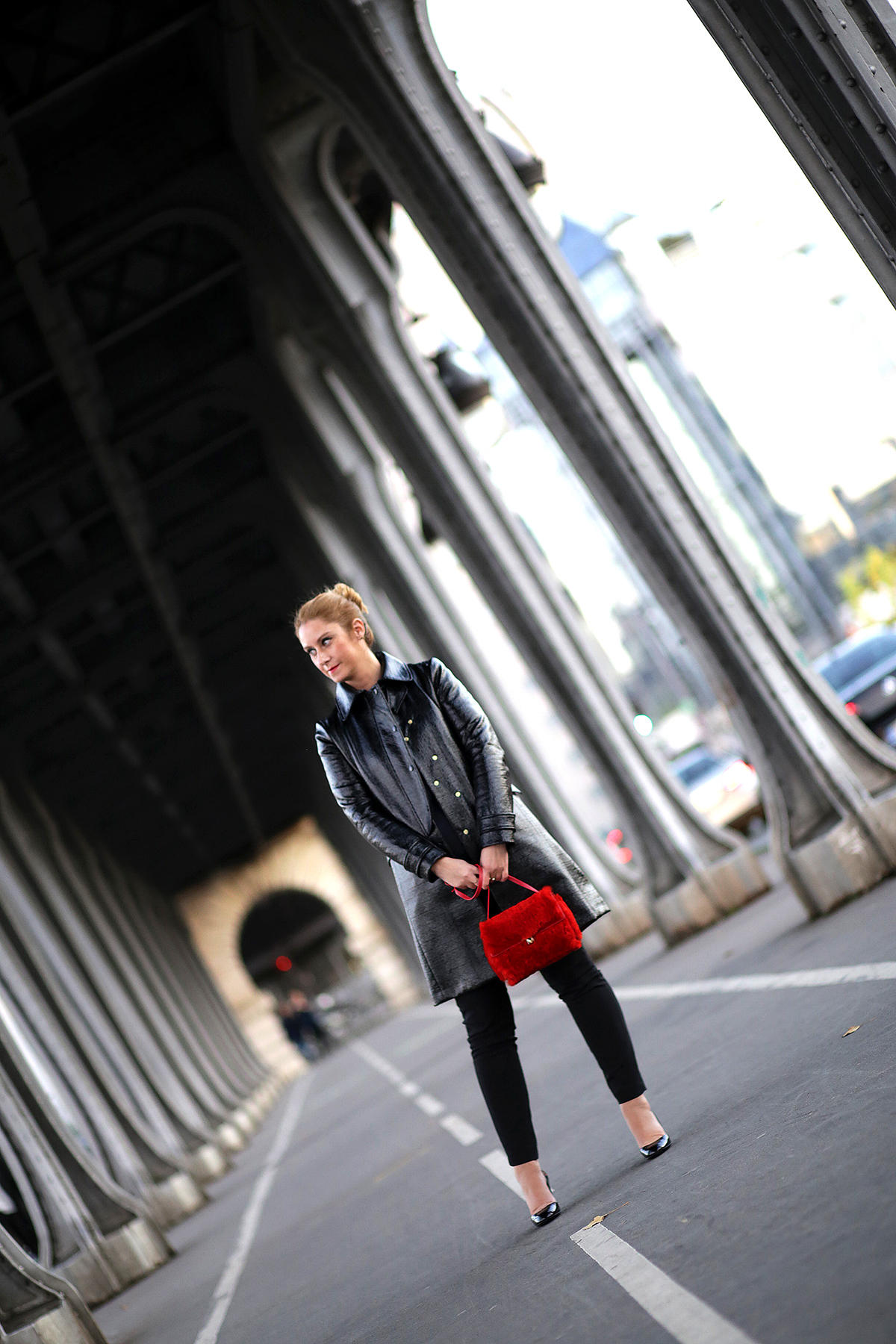 Photos : Au Petit Imprévu
Manteau en vinyl / Vinyl Coat : Tara Jarmon  –  Pull en lurex Paris / Lurex Paris Jumper : & Other Stories  –  Pantalon noir / Black Trouser : Zara  –  Sac rouge / Red Bag : Maison Boinet  –  Escarpins vernis / Pattent Stilettos : Sergio Rossi