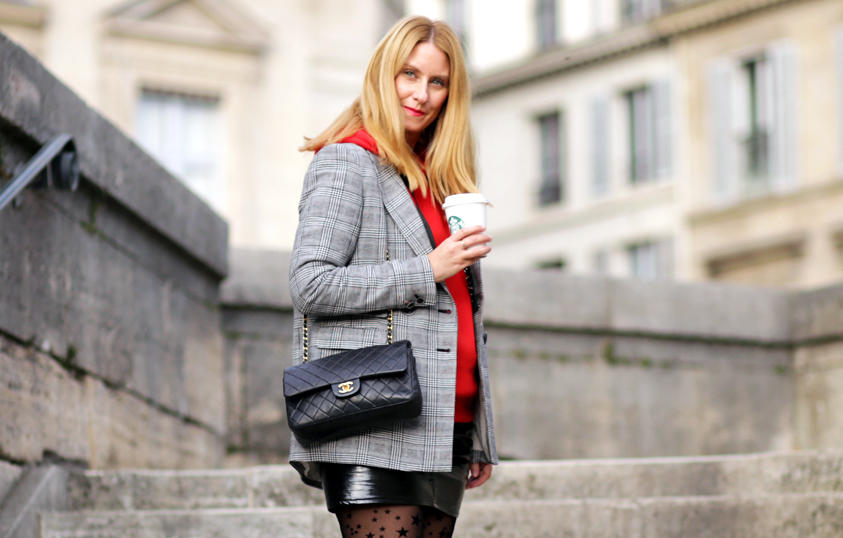 That was a relaxing and rejuvenating weekend.
I have just returned from a 10km walk, from Saint Germain des Près to the Pont de l'Alma, round trip. I walked along the Quai de Seine and as you can see in my Instagram Story, I'm happy because I met all the animals that I wanted to cross in my path. Failing to walk along the beach (as Biarritz), walk along the Seine watching and listening to the rippling water, relax me and also see the animals (wild or not) reconnects me with nature.
For my look however, nothing to do with the Sunday casual dress. I'm in a busy "working girl" mood, my Starbucks in one hand, the Chanel bag in the other. I only miss a third hand to hold my Iphone, haha;)
I paired my plaid jacket with my red hoody with a beaded grosgrain lace at the hood, which makes the hoodie immediately more chic. For the bottom, I dared to mix the top with my black vinyl skirt, my stars tights and my little Tango Valentino.
I hope this new look will please you 🙂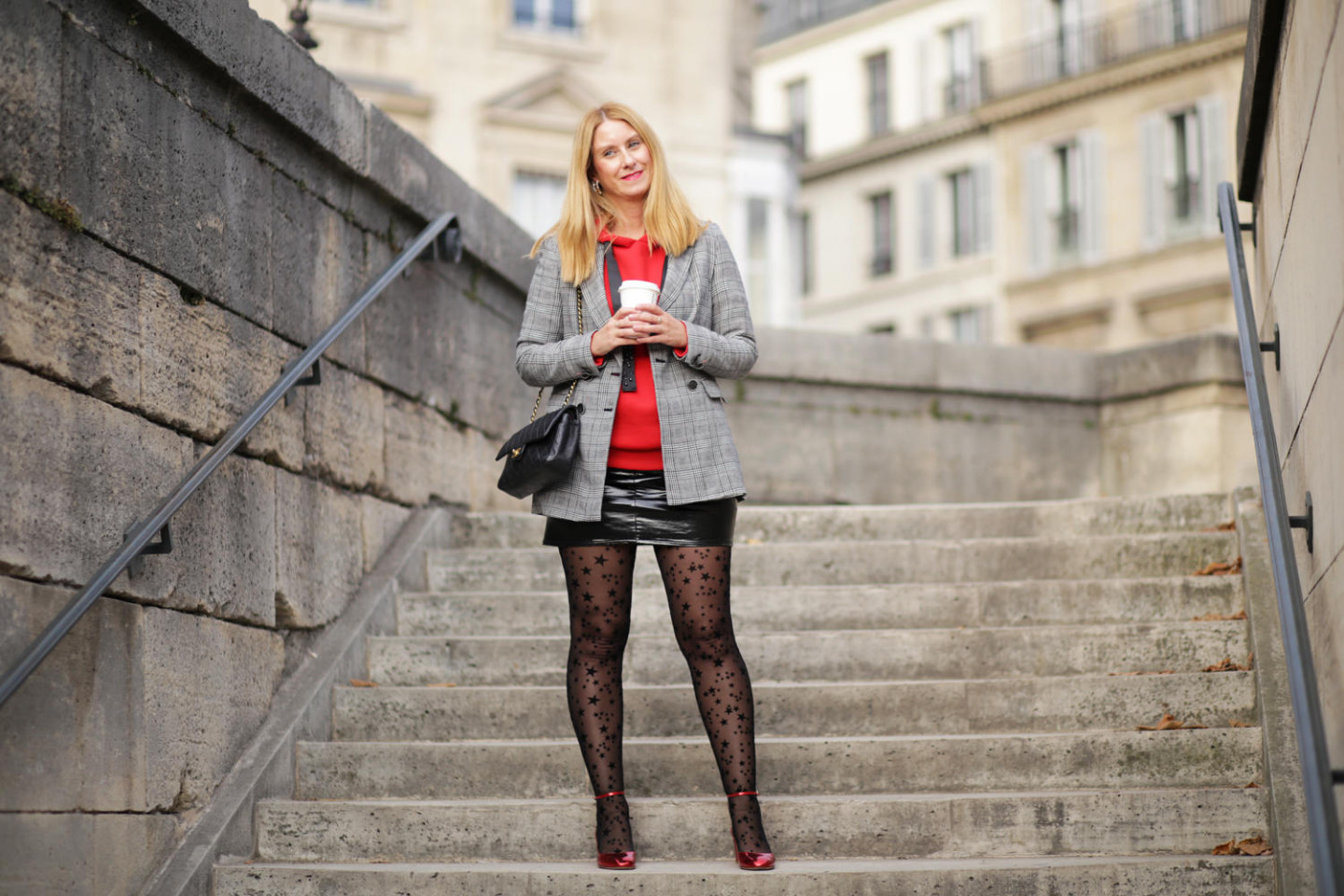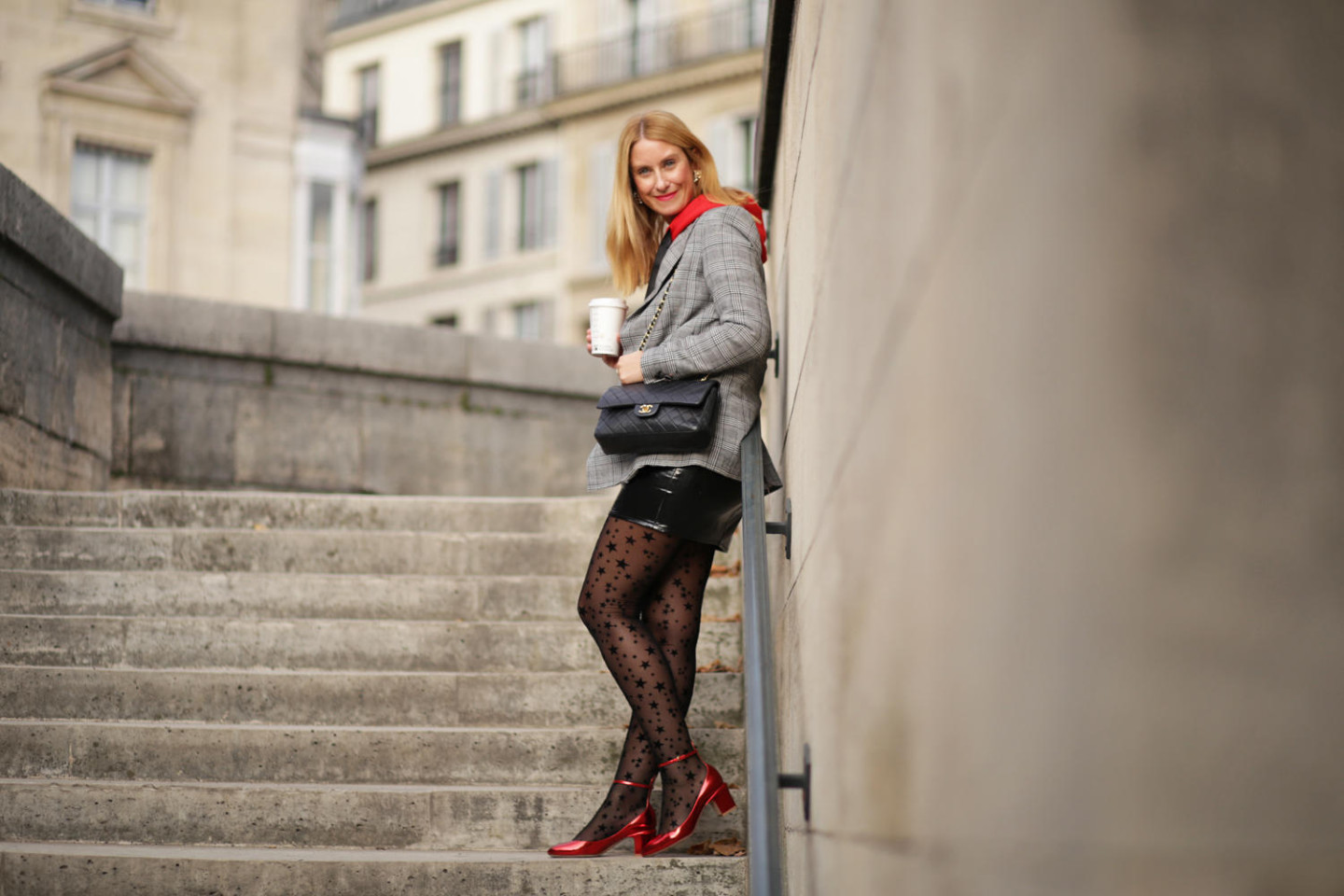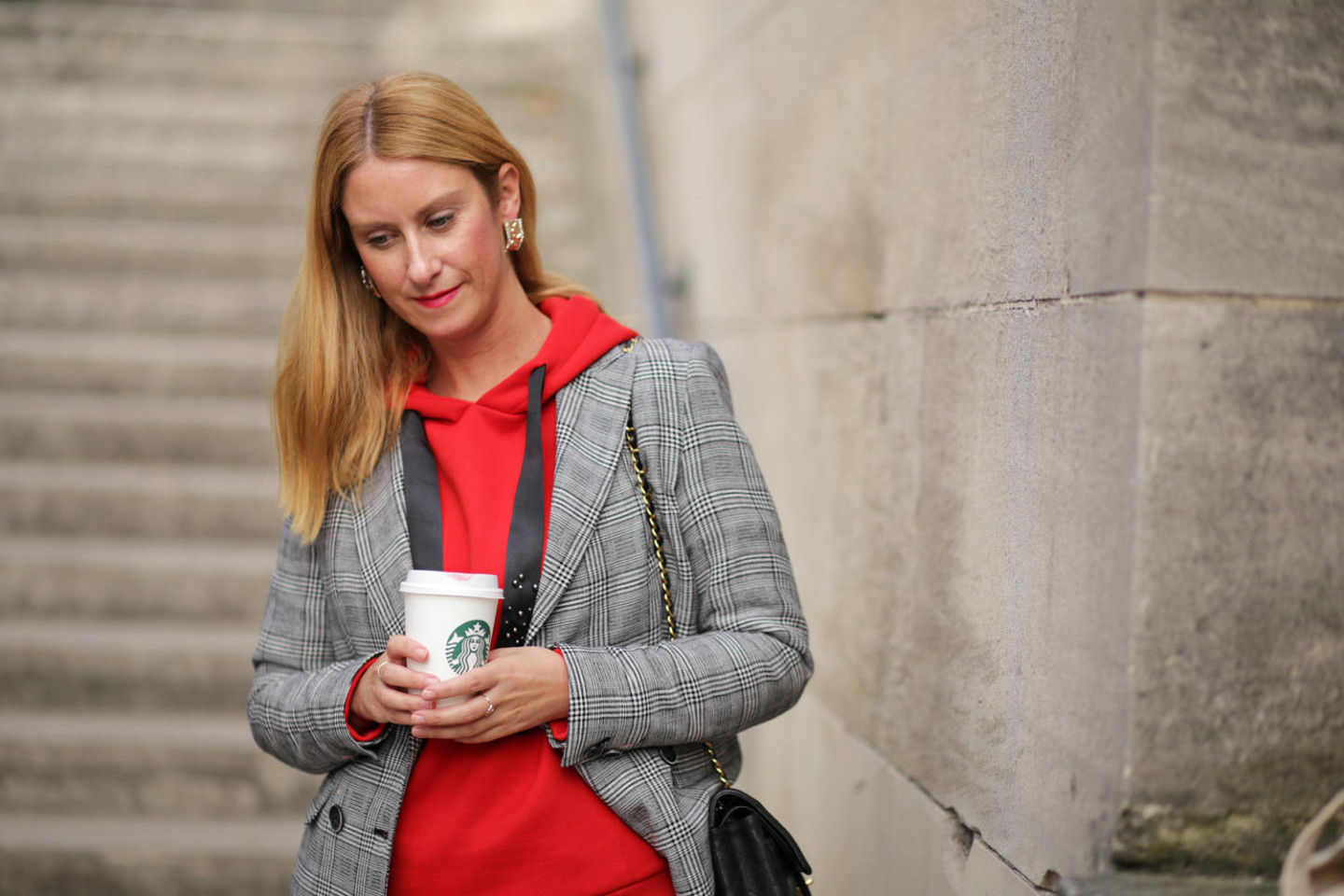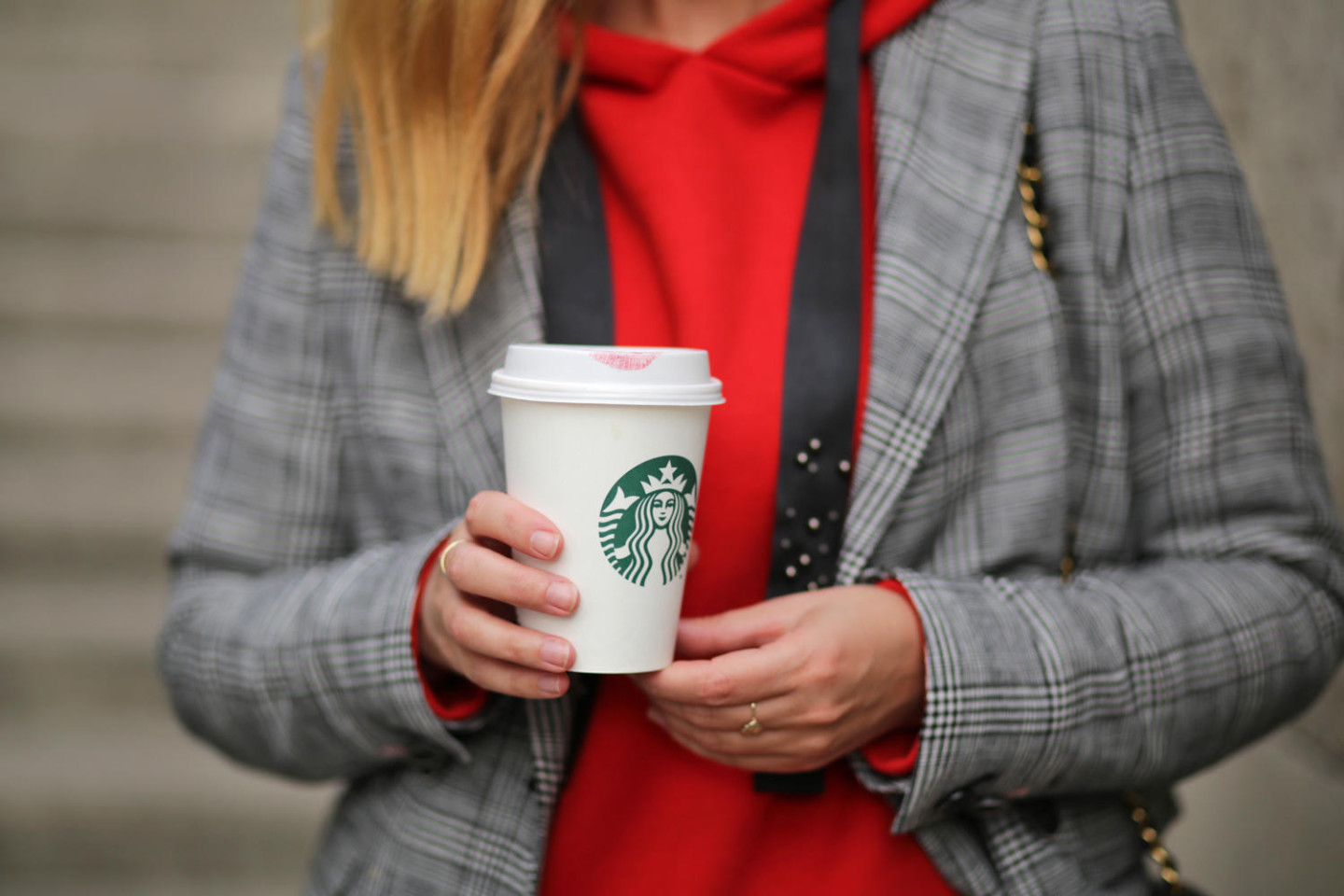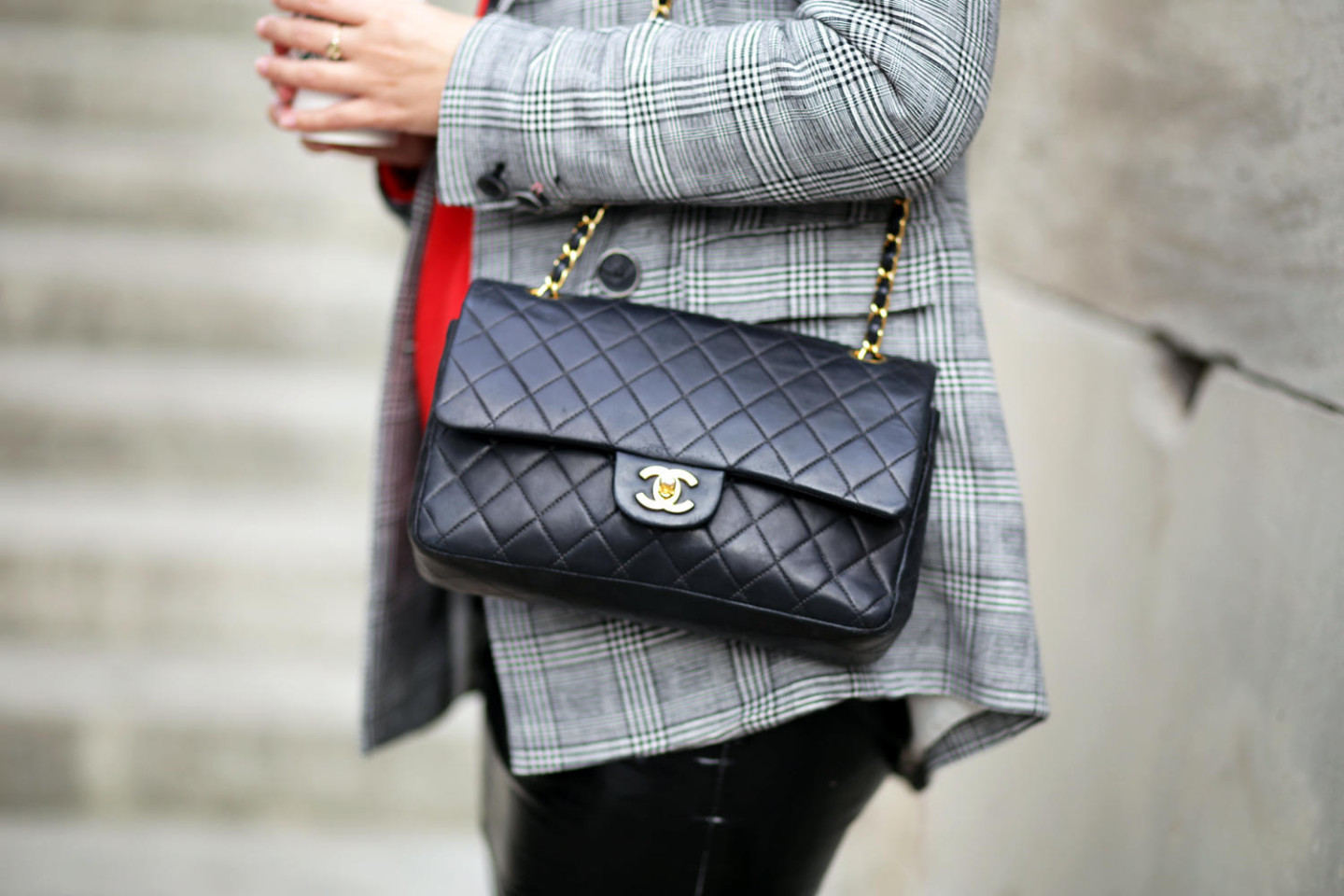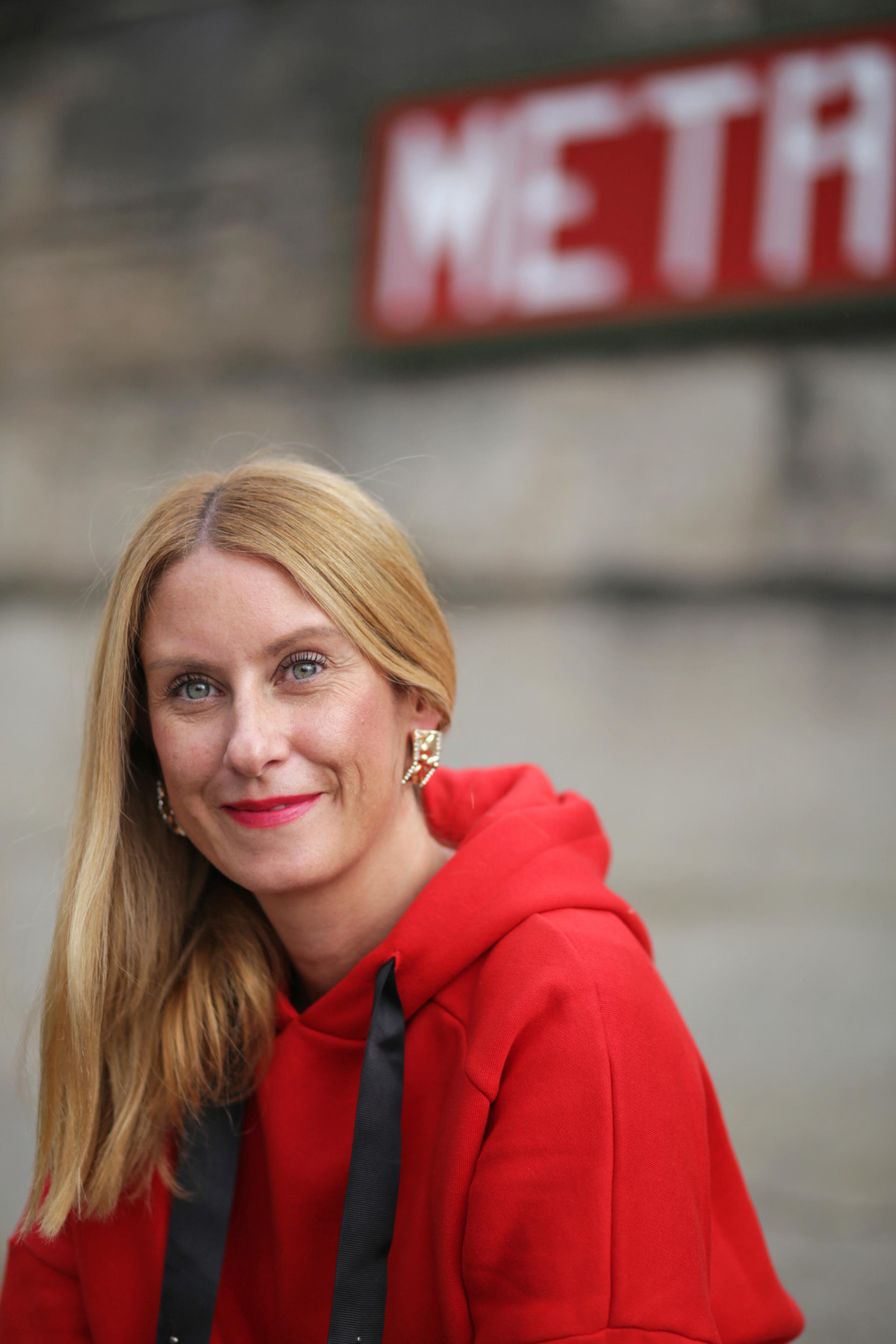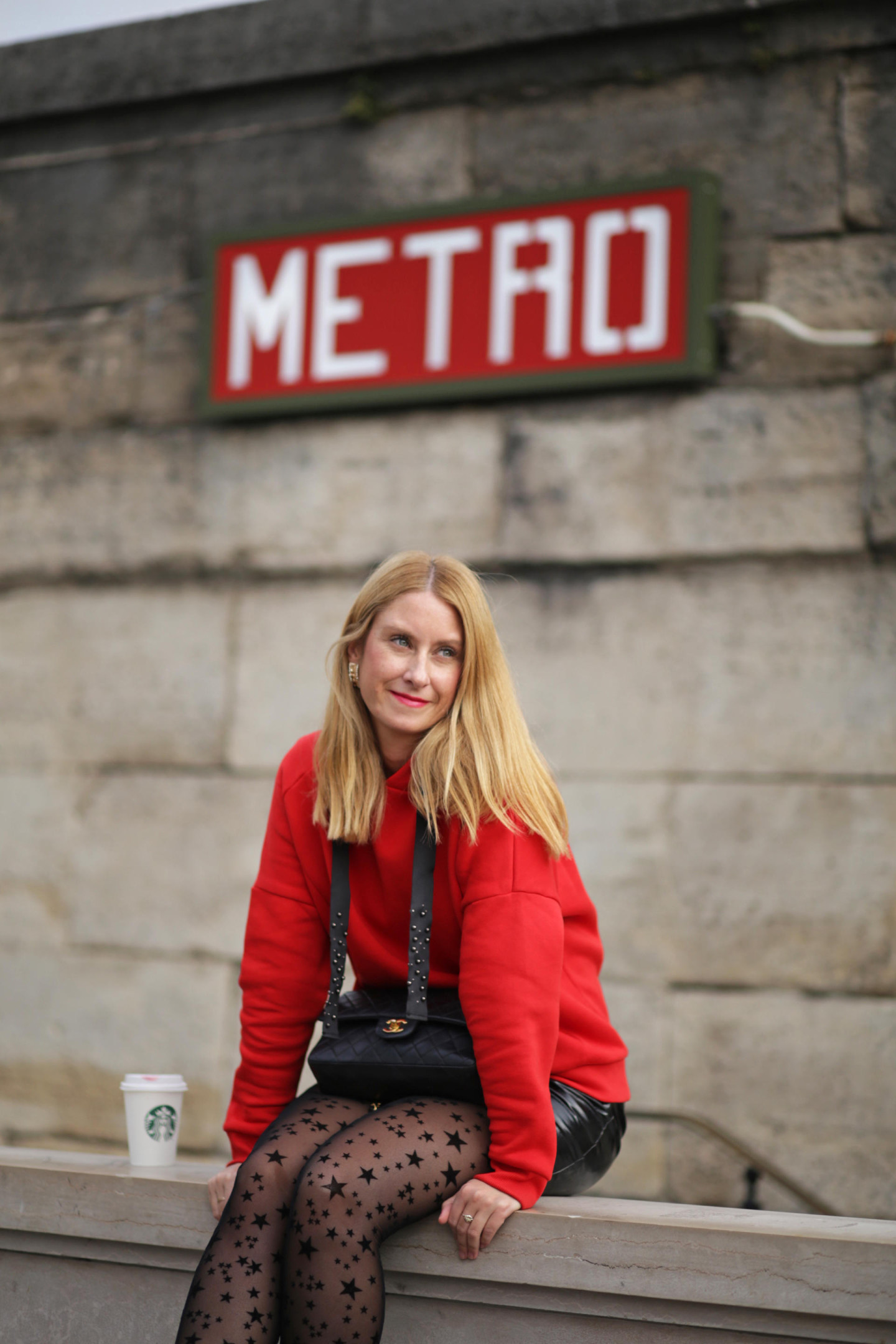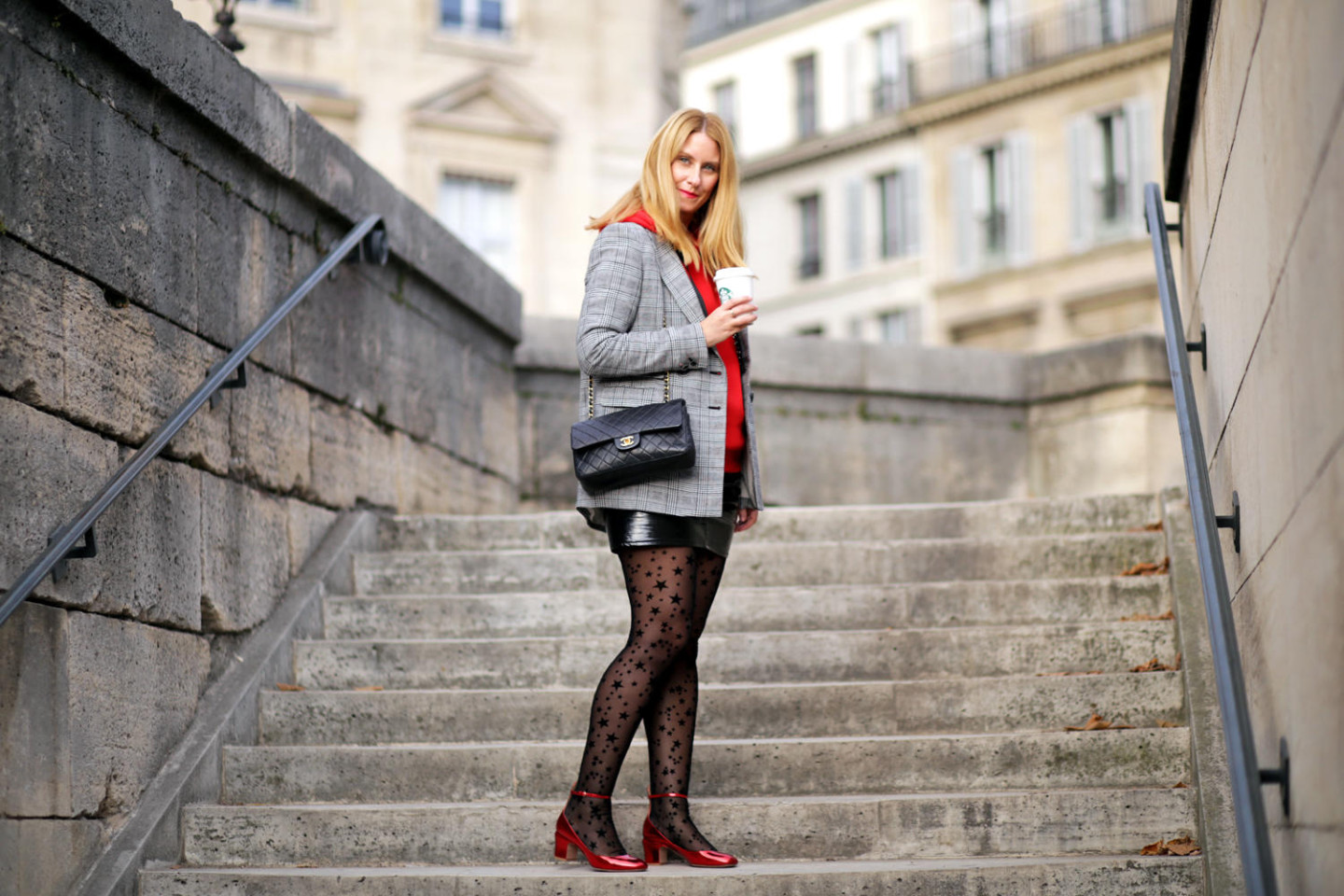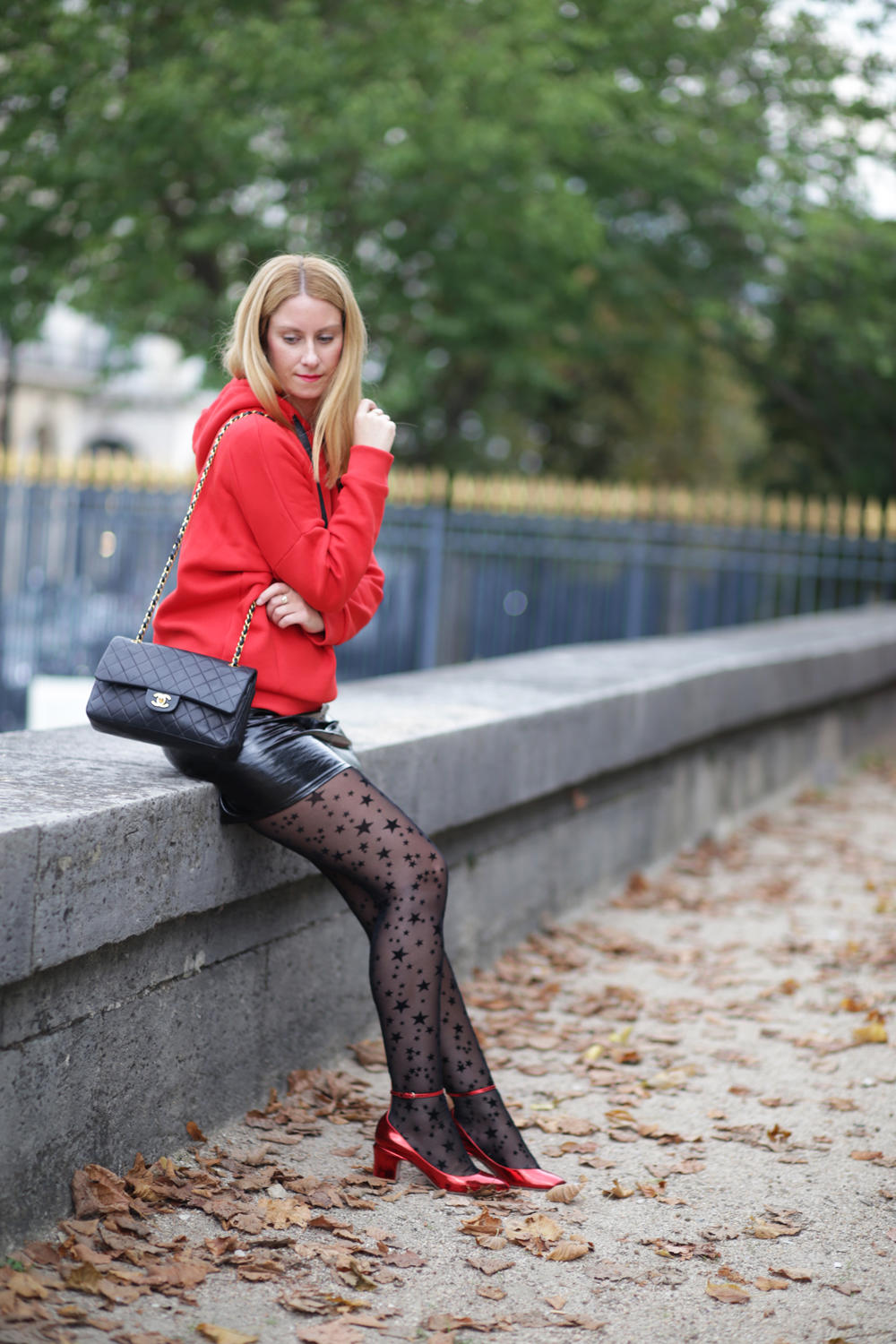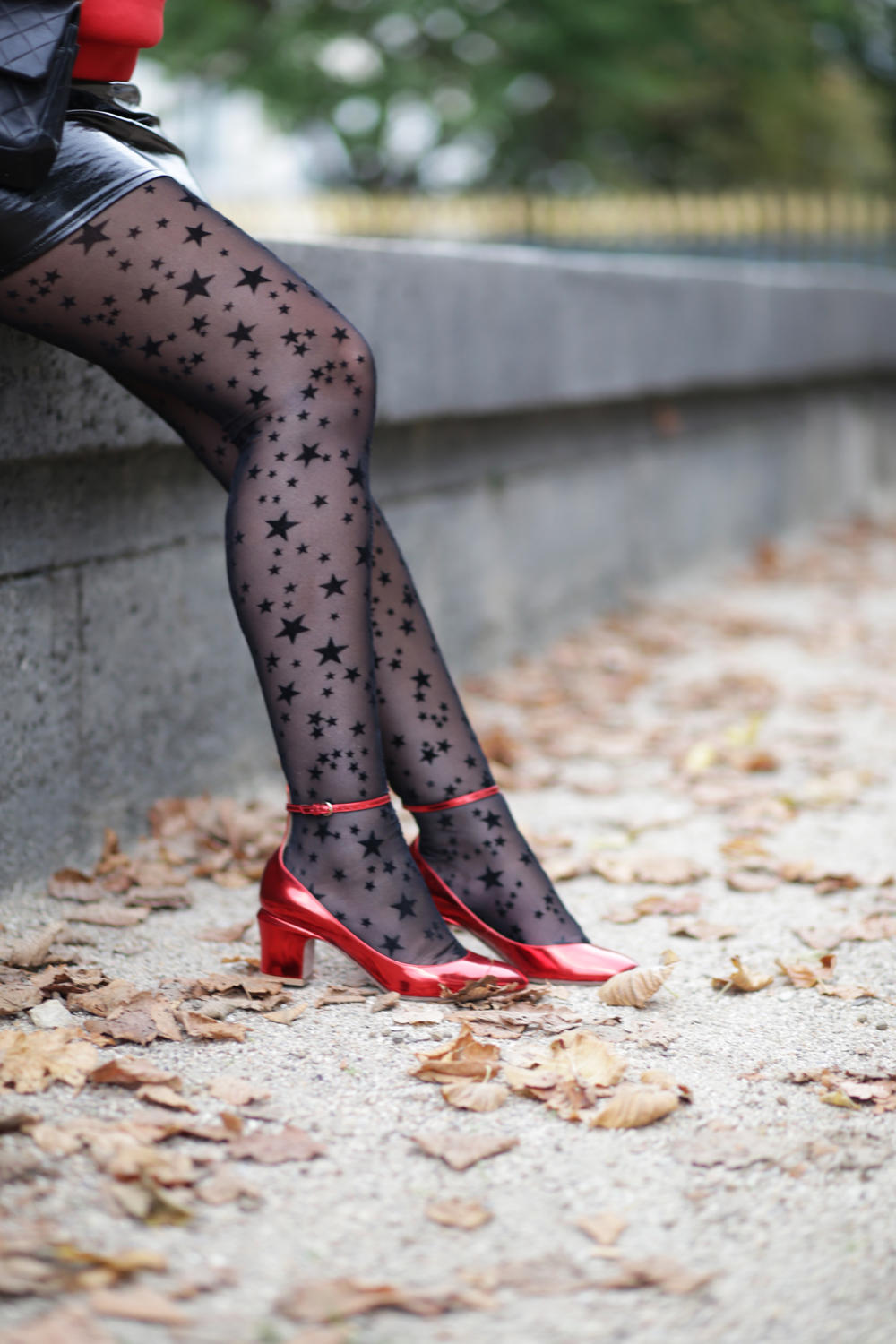 Photos : Au Petit Imprévu
Veste à Carreaux / Plaid Jacket : Mango  –  Sweat à Capuche / Red Hoodie : Mango  –  Jupe  Vinyl / Vinyl Skirt : Asos  –  Collant motif étoile / Star Tight : Calzedonia (de l'an dernier)  –  Chaussures / Shoes : Tango Valentino  –  Sac / Bag : Chanel