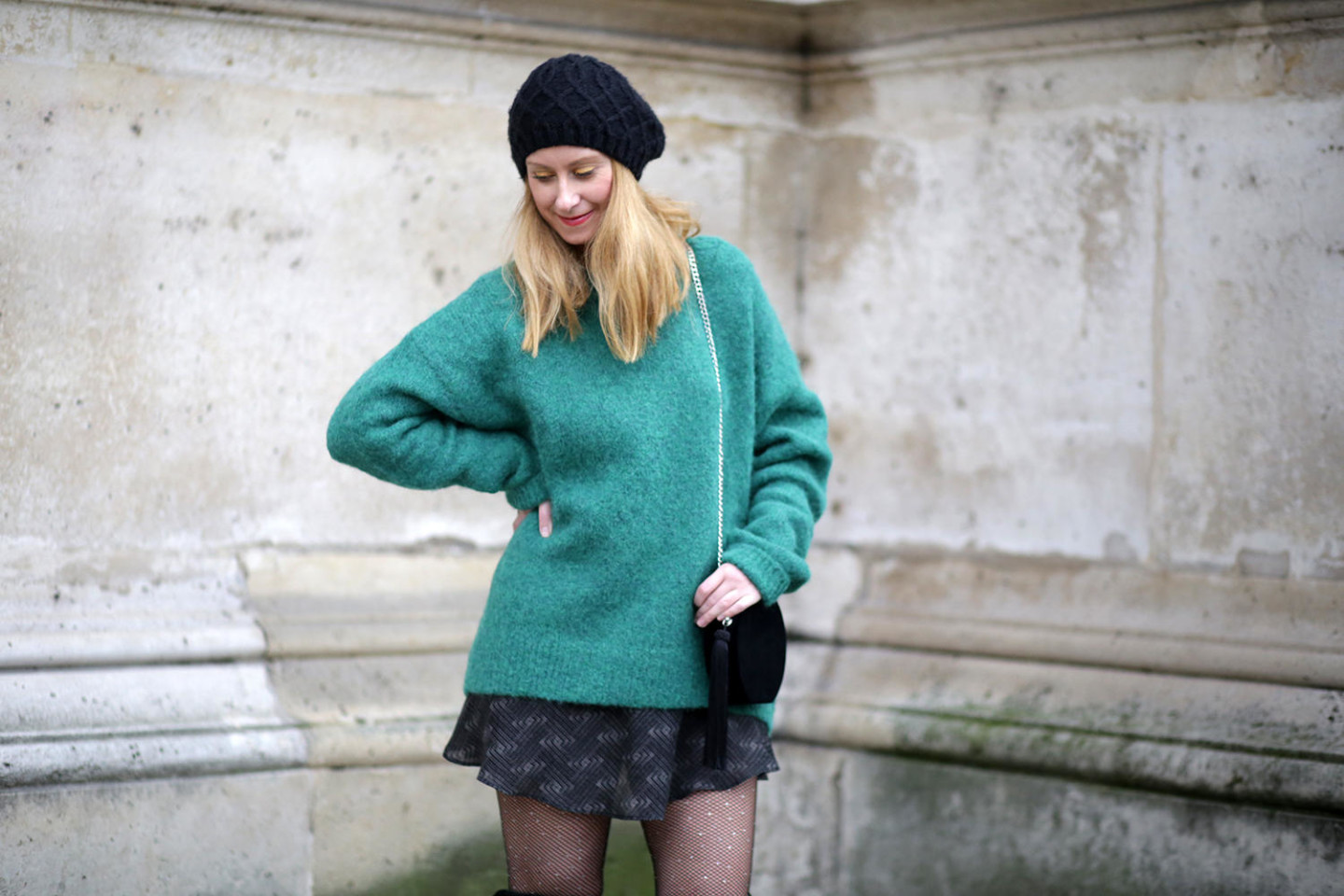 Few post ago, I told you that I dreamed to go on vacation this winter, in the sun. I did not speak again about it, but a few days before Christmas, I booked my return to a sunny destination.
As I go alone for 8 days, I needed a destination not too far (less than 8 hours by plane) and with some hostels that offer dorm beds. For me, when I travel alone, this is the best way to make friends on the spot and also save on the price of a double room that hotels offer. I'm going to Dubai!
D-18 before my departure, I can not wait! And I must admit that the countdown makes me forget the winter spleen that I always have at this time of the year. Because between booking your plane ticket, the information that we take here and there before the departure and the trip itself, it take me almost 2 months to think about my holidays in the sun. And that, between the projection and the fact of living this holidays, it is the best remedy winter anti-depression.
While waiting to wear my little summer dresses, I'm wearing a new green oversize sweater (currently on sale at H&M), which I paired with a fluid Vanessa Bruno skirt and vintage high knee boots.
The detail of this new outfit lies in the fishnet tights with rhinestones. Personally, I really like the mix of materials and graphic rendering, between the geometric pattern of the skirt and the tights (which must also be on sale at Zara).
I wish you an excellent start to the week.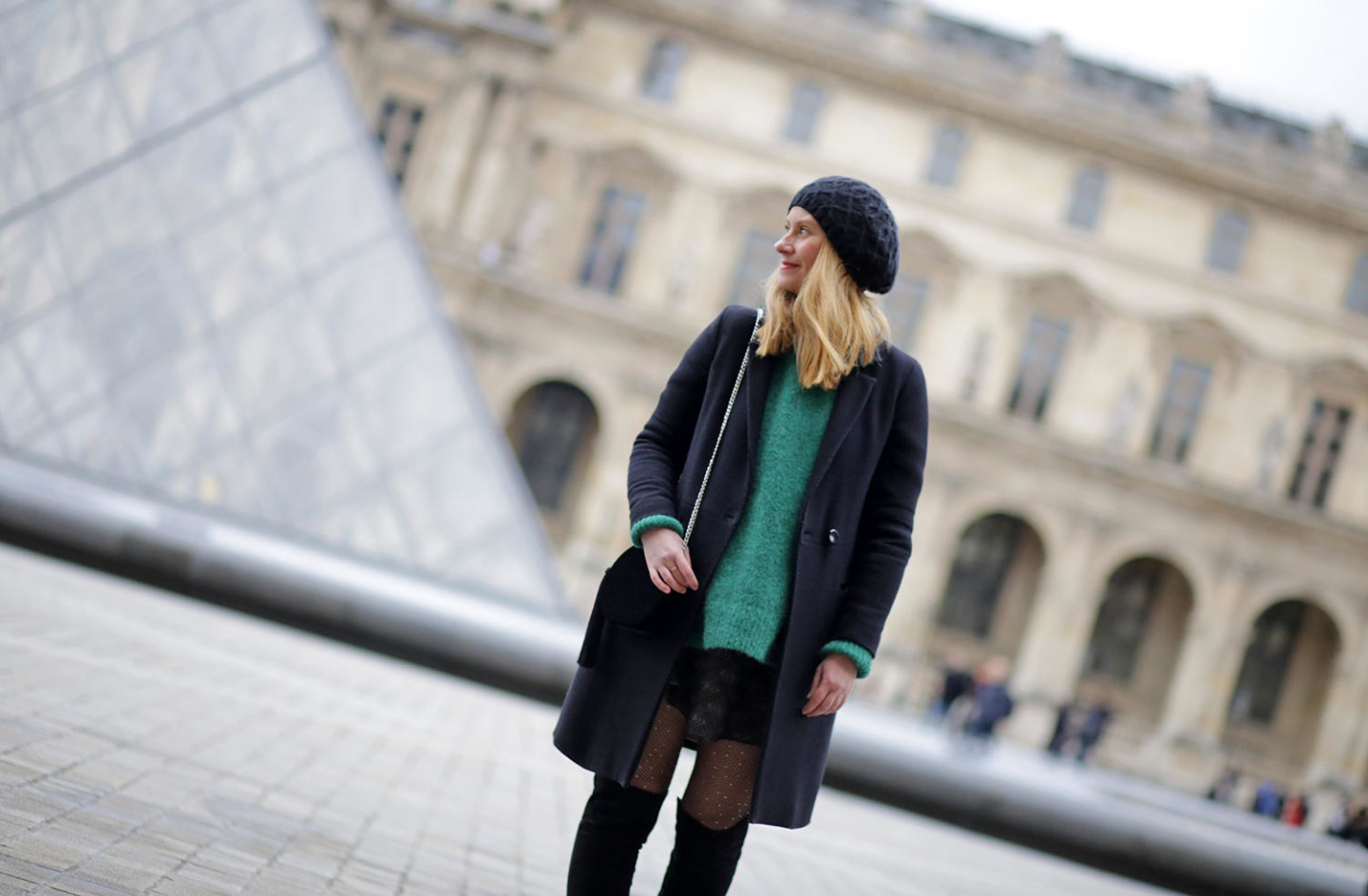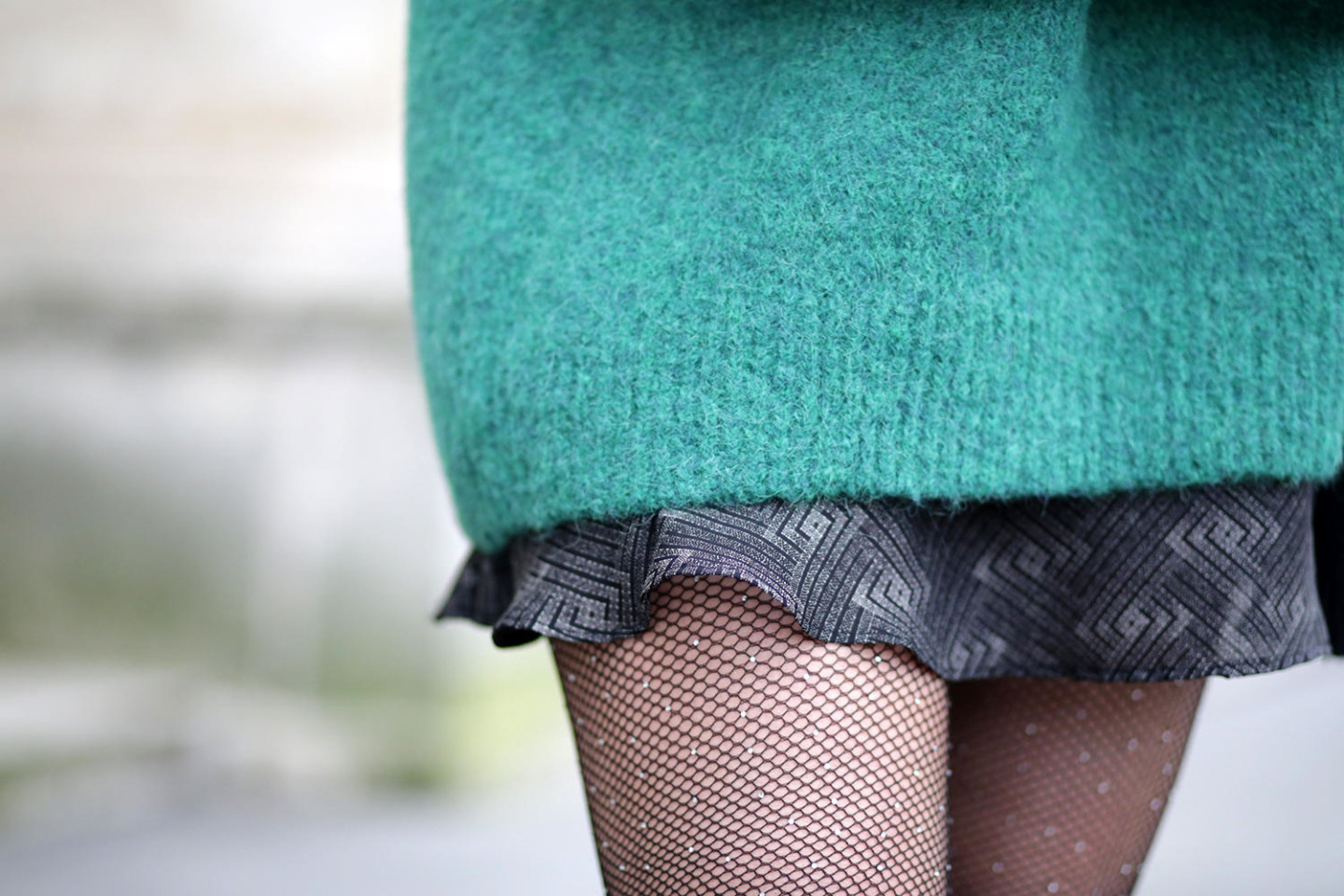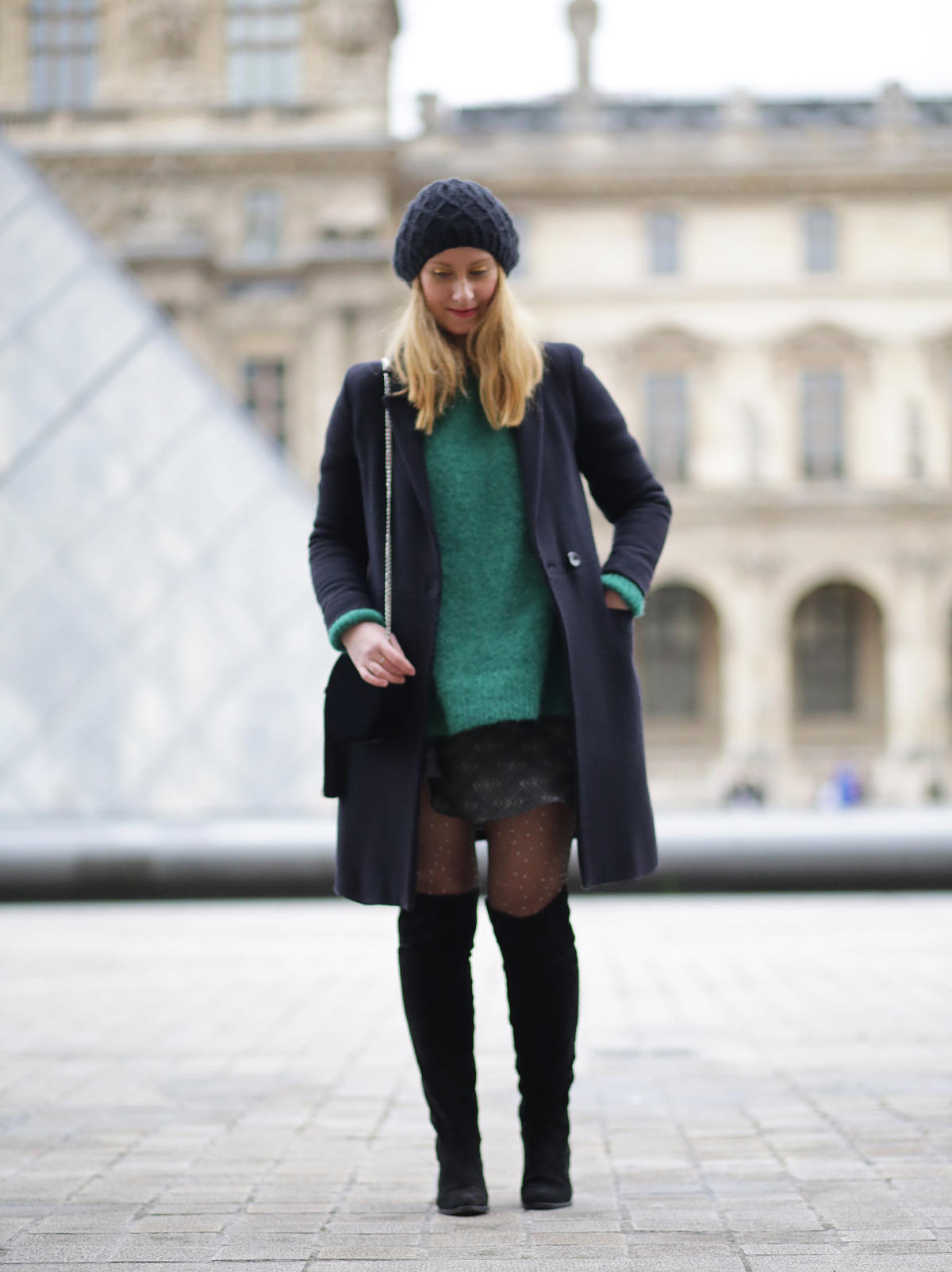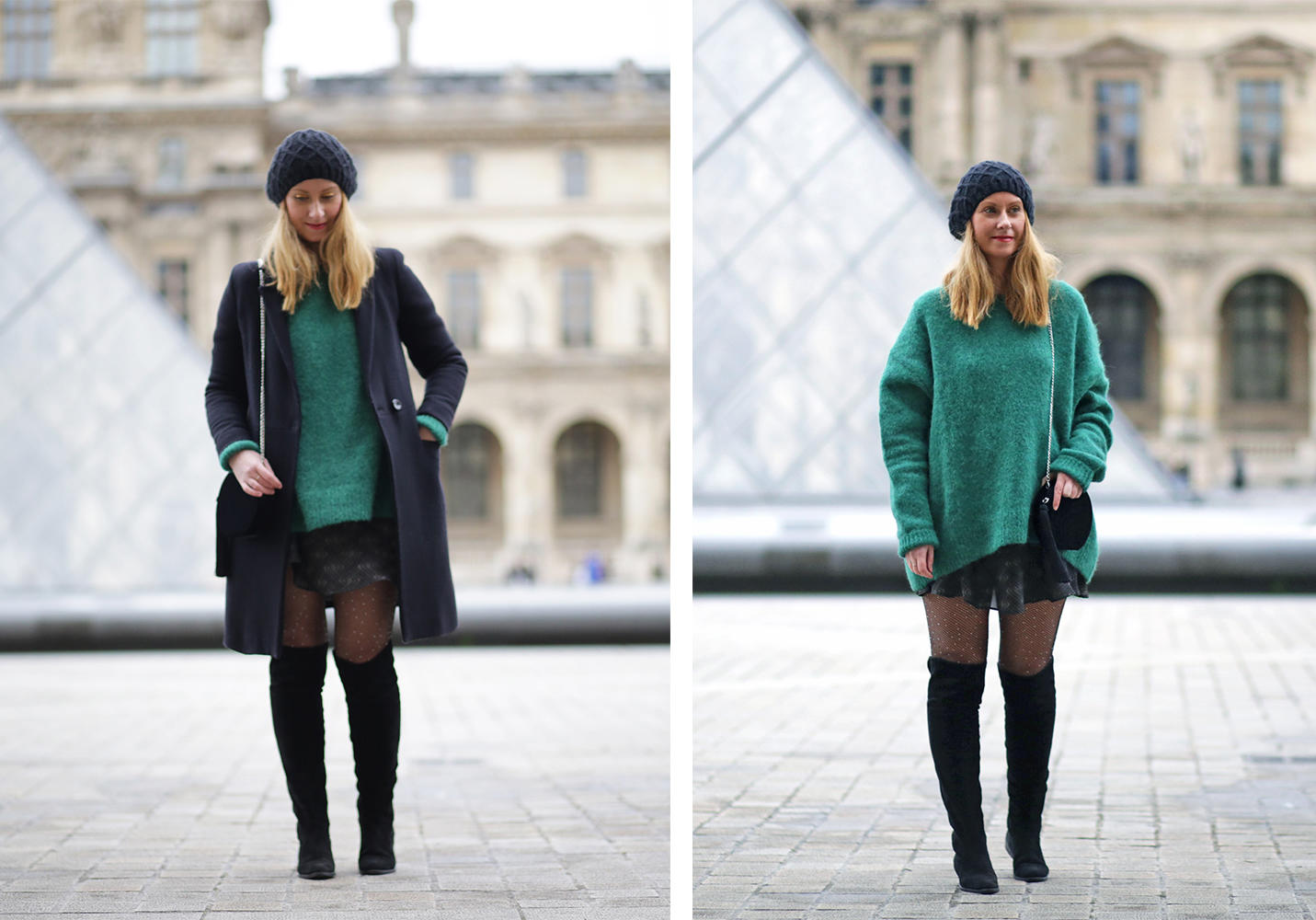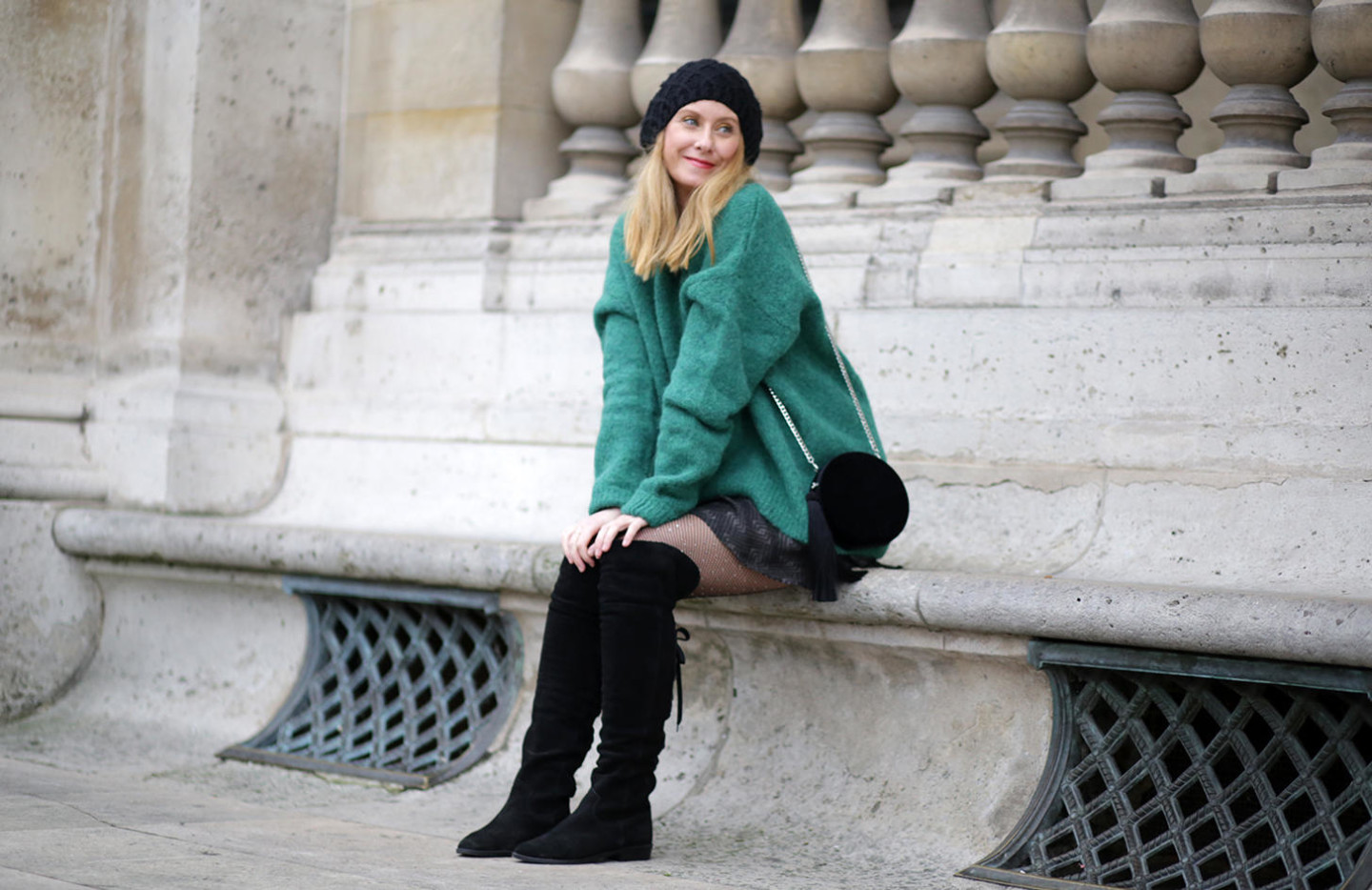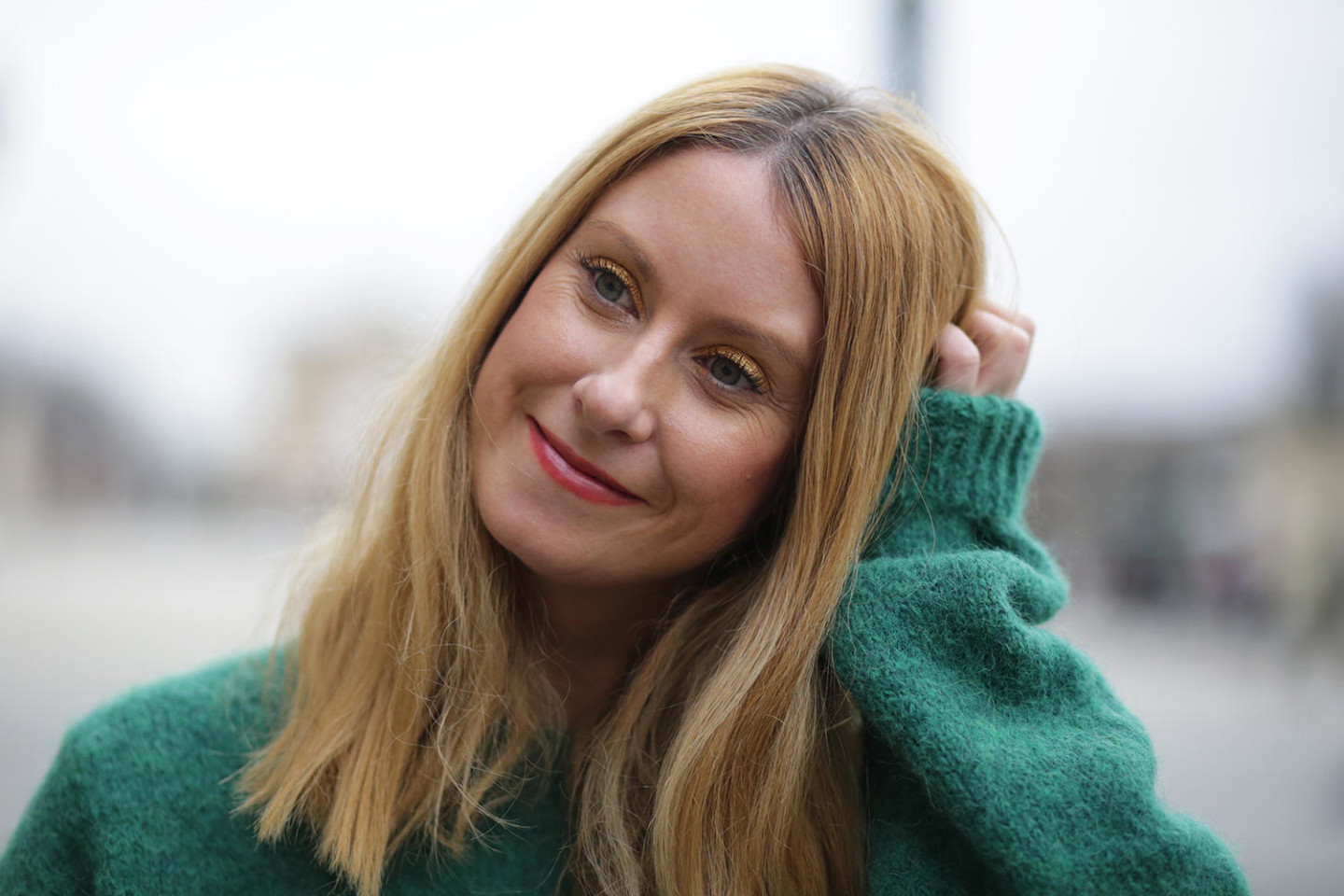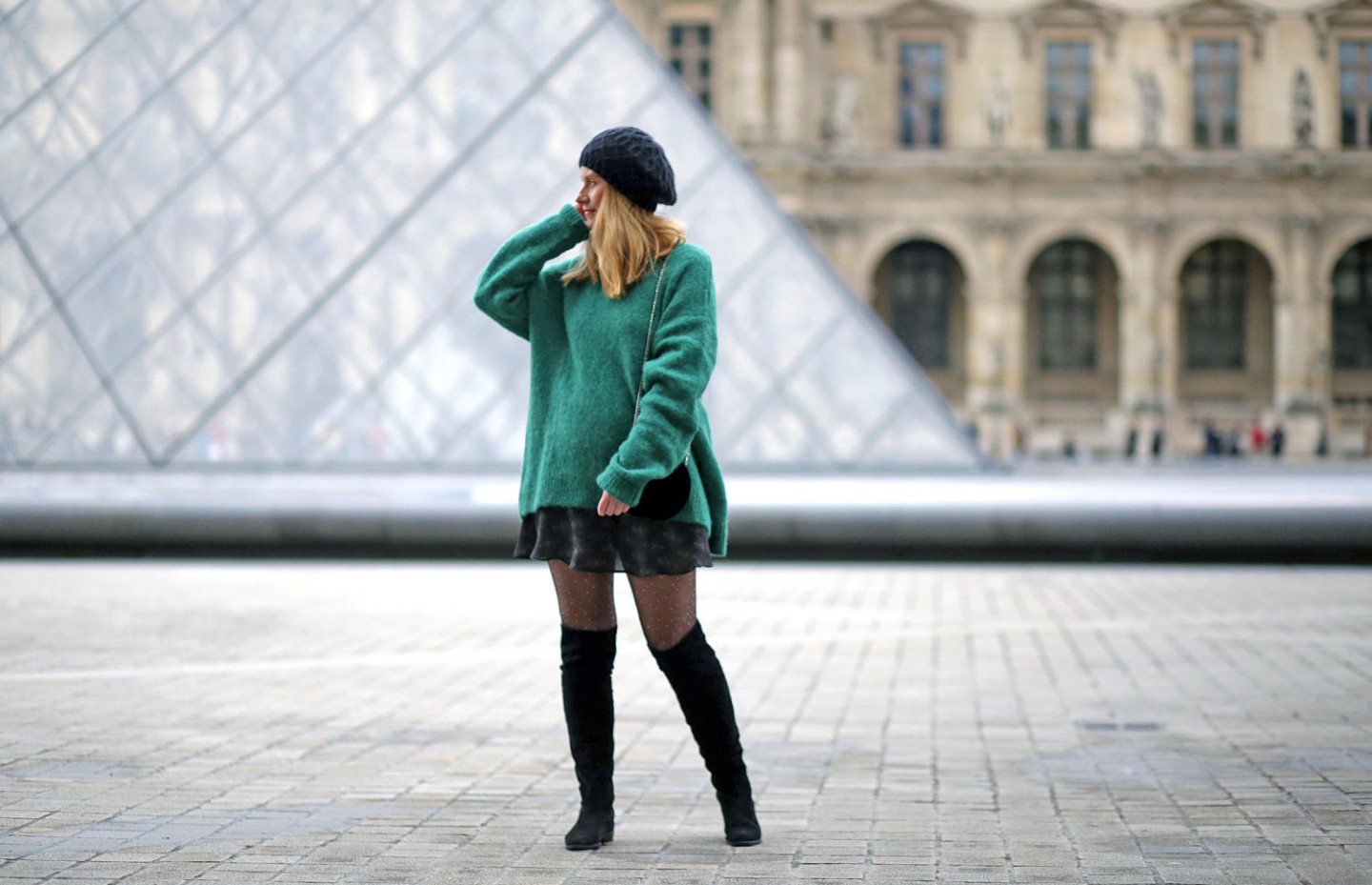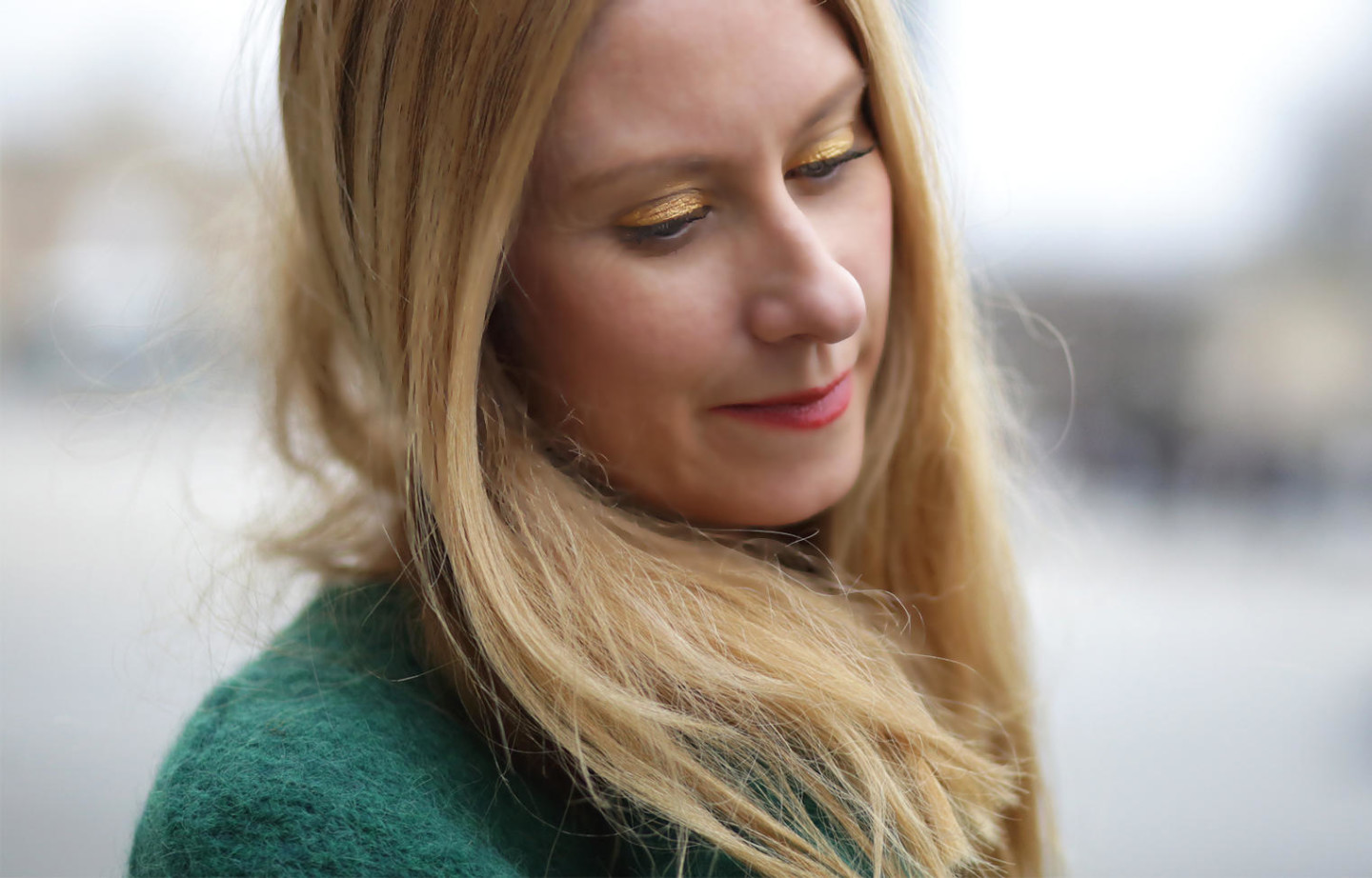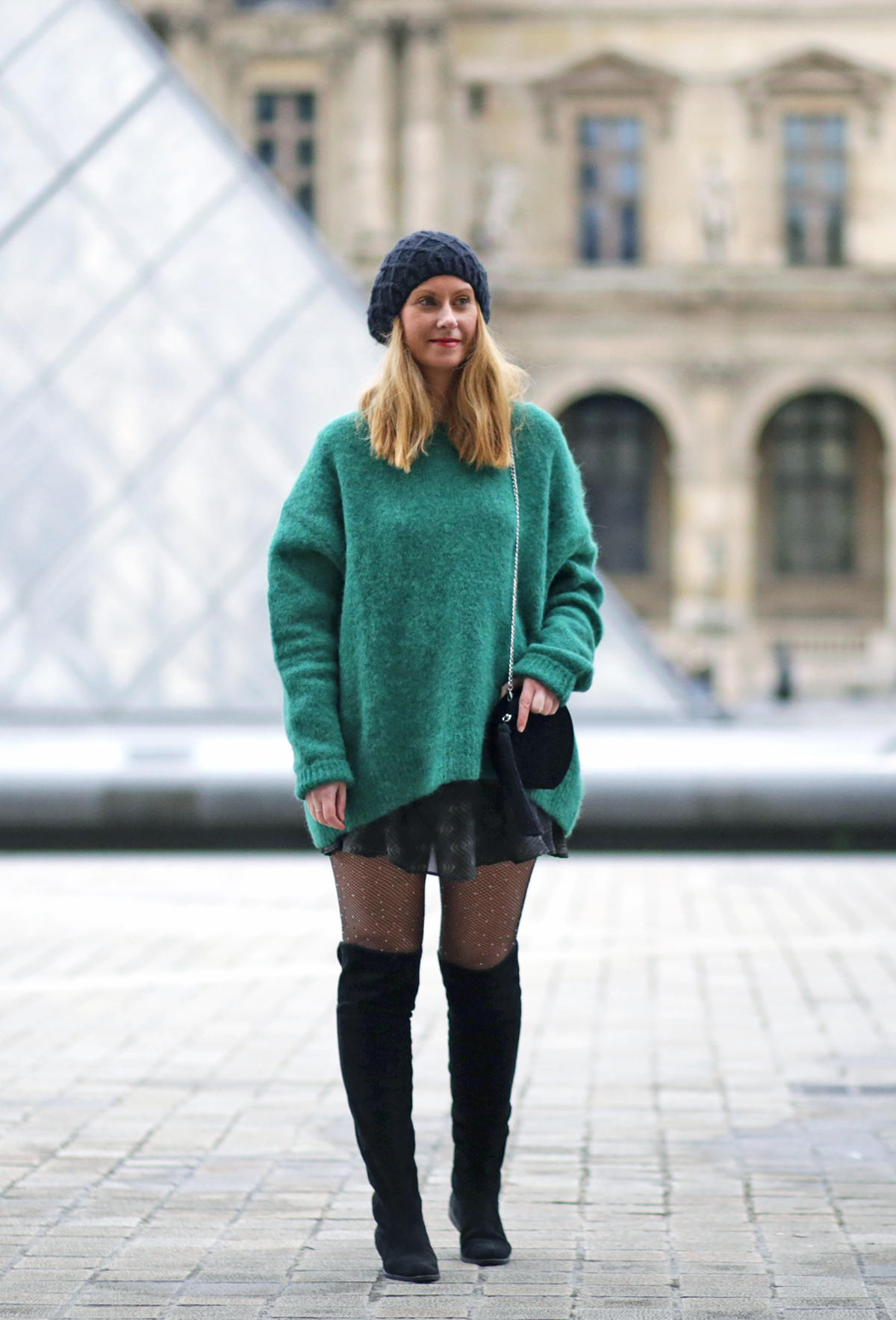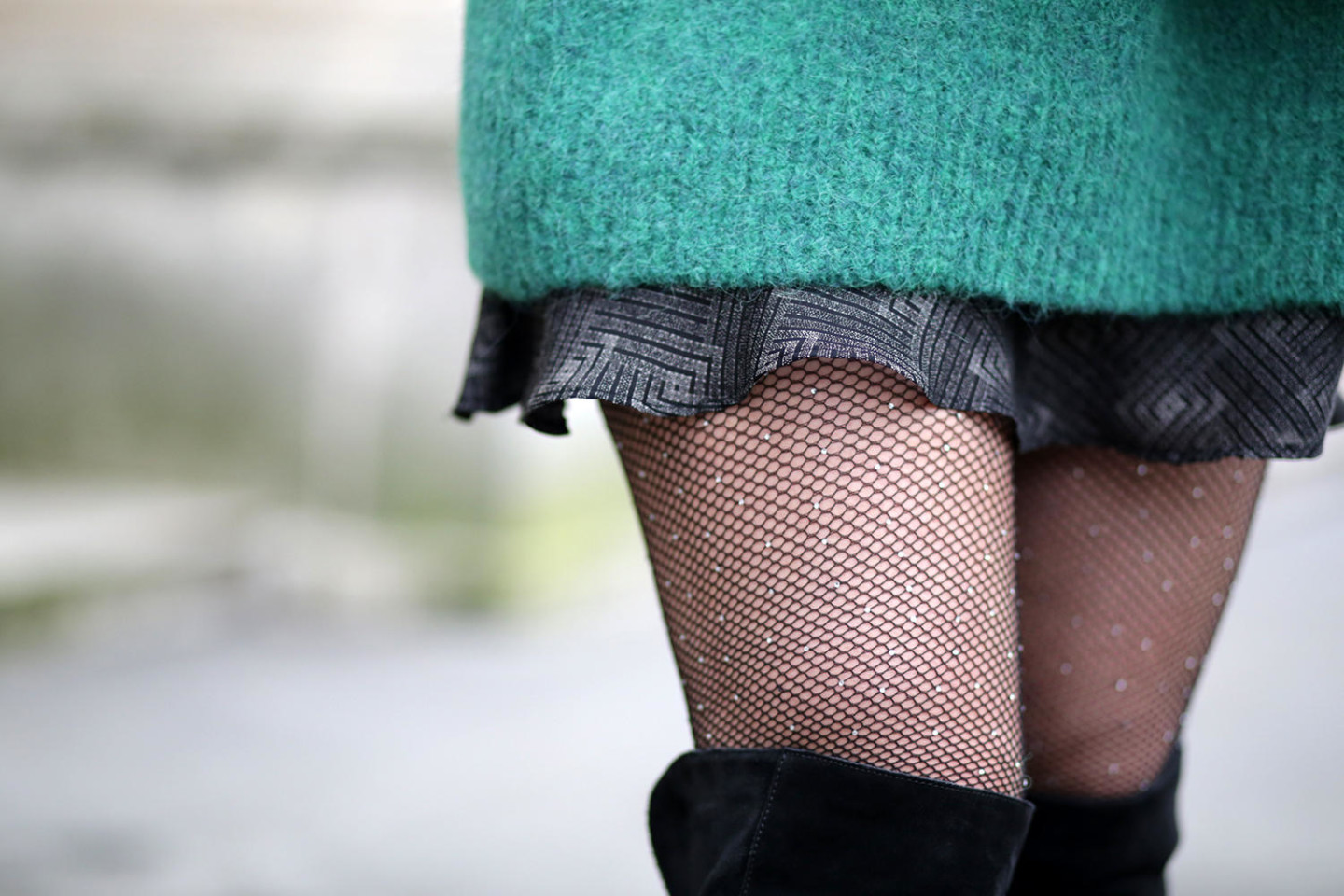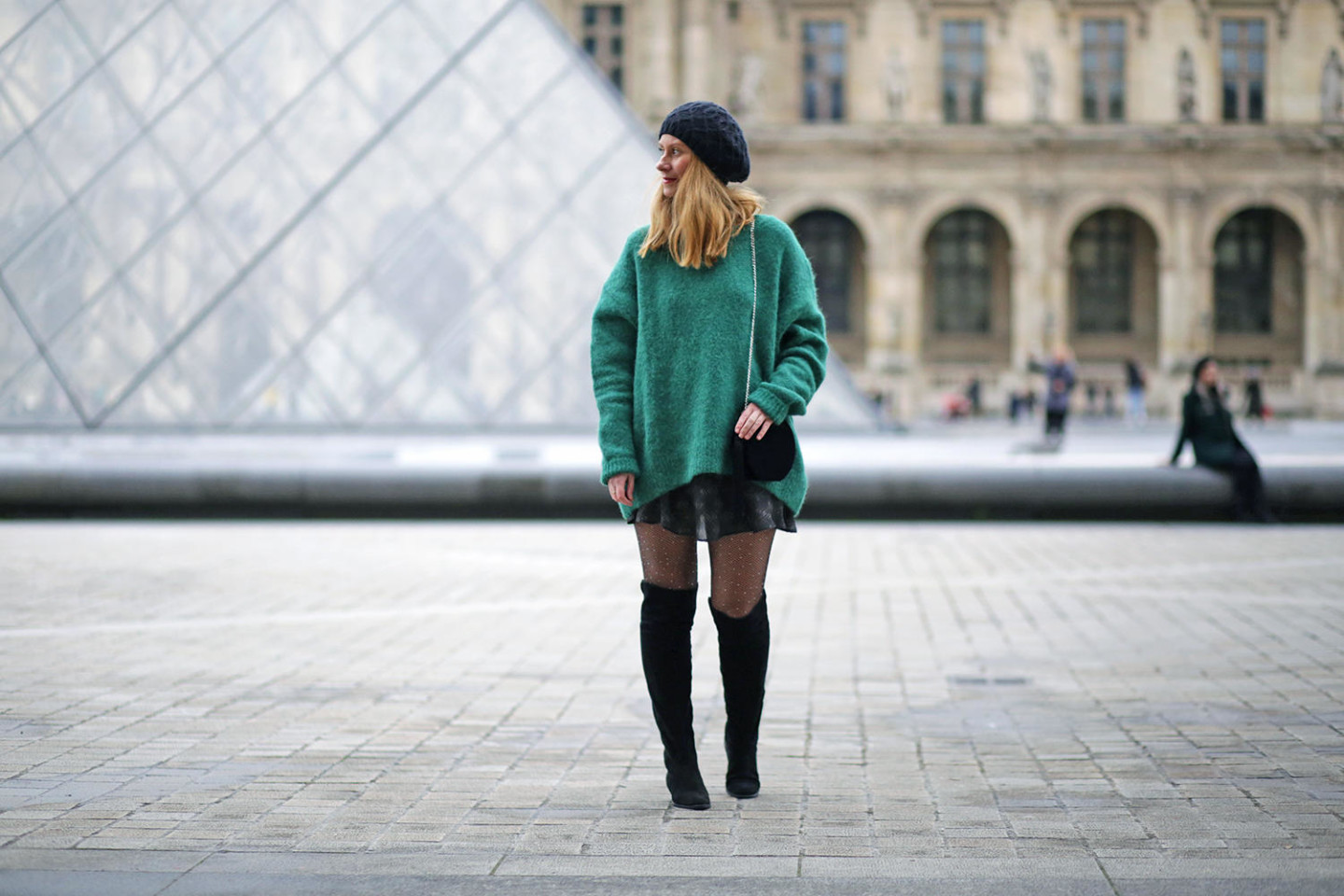 Photos : Au Petit Imprévu
Manteau long noir / Long Black Coat : Pablo  –  Pull Oversize Vert / Oversize Green Jumper : H&M  –  Jupe fluide / Skirt : Vanessa Bruno  –  Collants strass / Glitter Tight : Zara  –  Cuissardes/ High Knee Boots : Kiliwatch  –  Sac / Bag : Mango