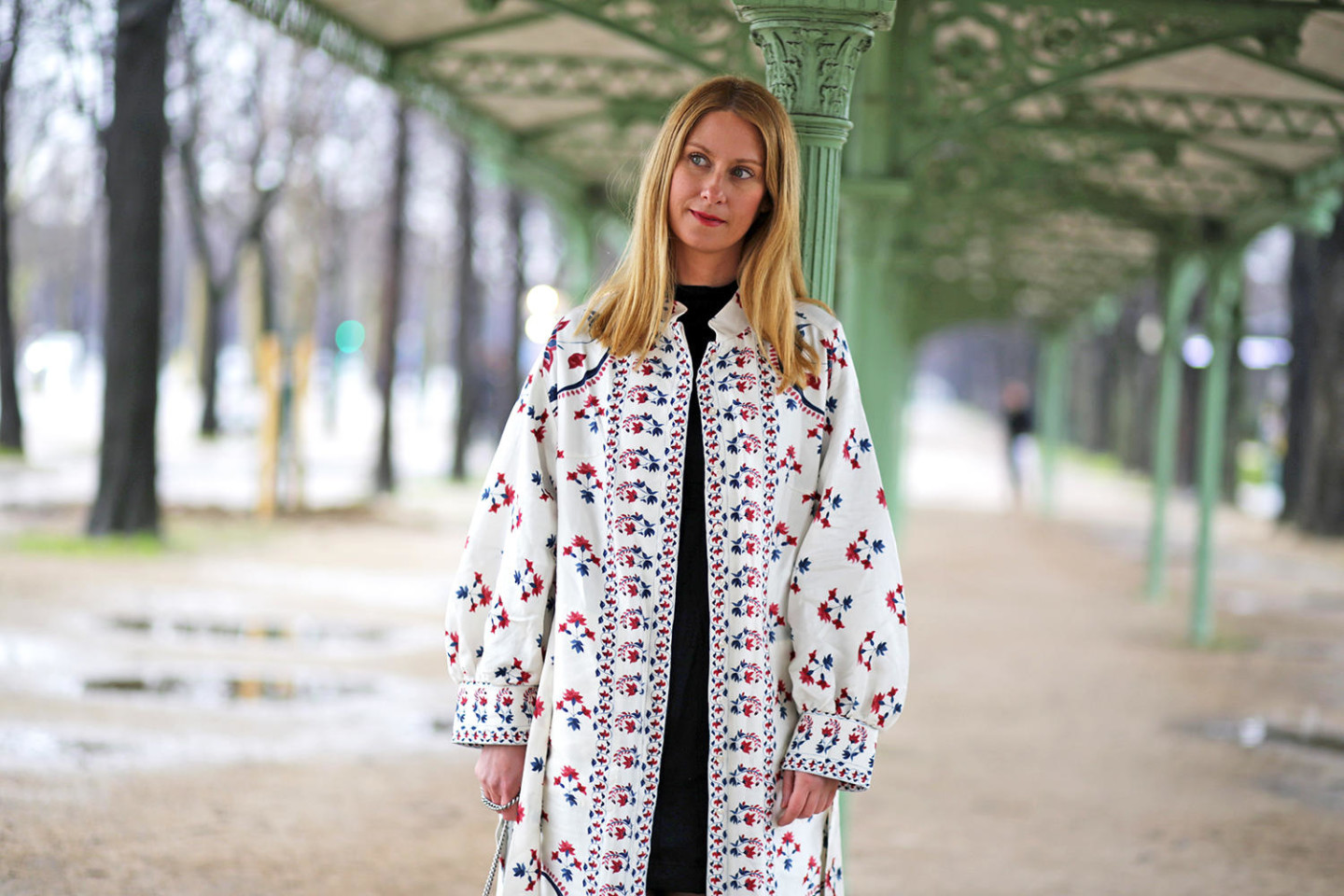 As I mentioned in my previous post, I discovered this weekend the Italian restaurant Pink Mama, in Pigalle with Melody. It is a superb restaurant where you eat well and where the atmosphere is nice. Only advice, go at least 20 minutes before the opening if you want to be placed on the top floor, under the beautiful veranda 🙂
On the shopping side, I did not find what I was looking for at the 3J Galeries Lafayette (aka a black bra, adapted to go to the doctor) but I found this kimono dress at H & M (Champs-Elysees) that is particularly beautiful.
As it's still cold to wear it as a real dress, I use it today as a kimono open on a black mini tight dress, a pantyhose and vertiginous heels to lift the silhouette.
A dressy outfit certainly, but from time to time it does not hurt, is it ?!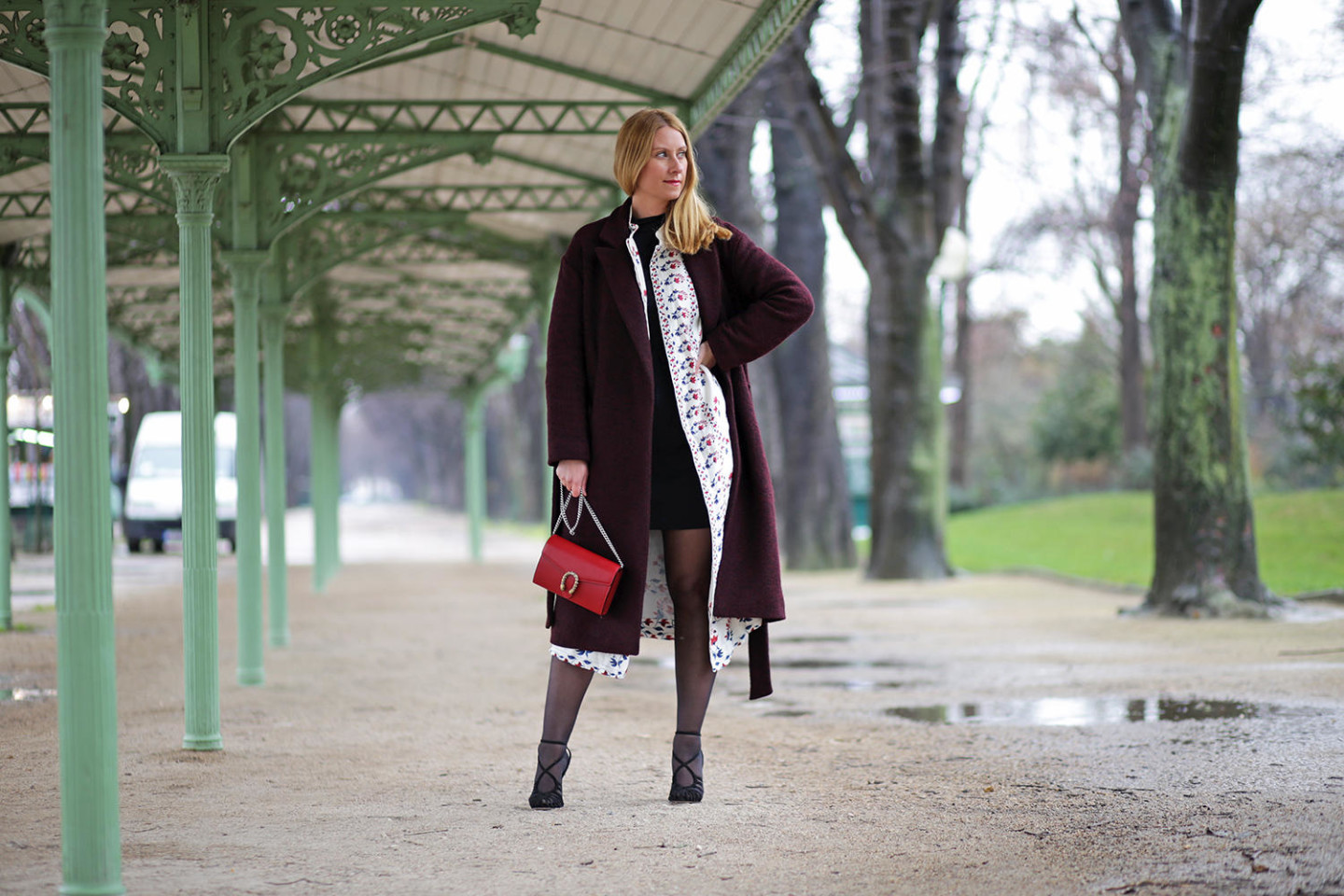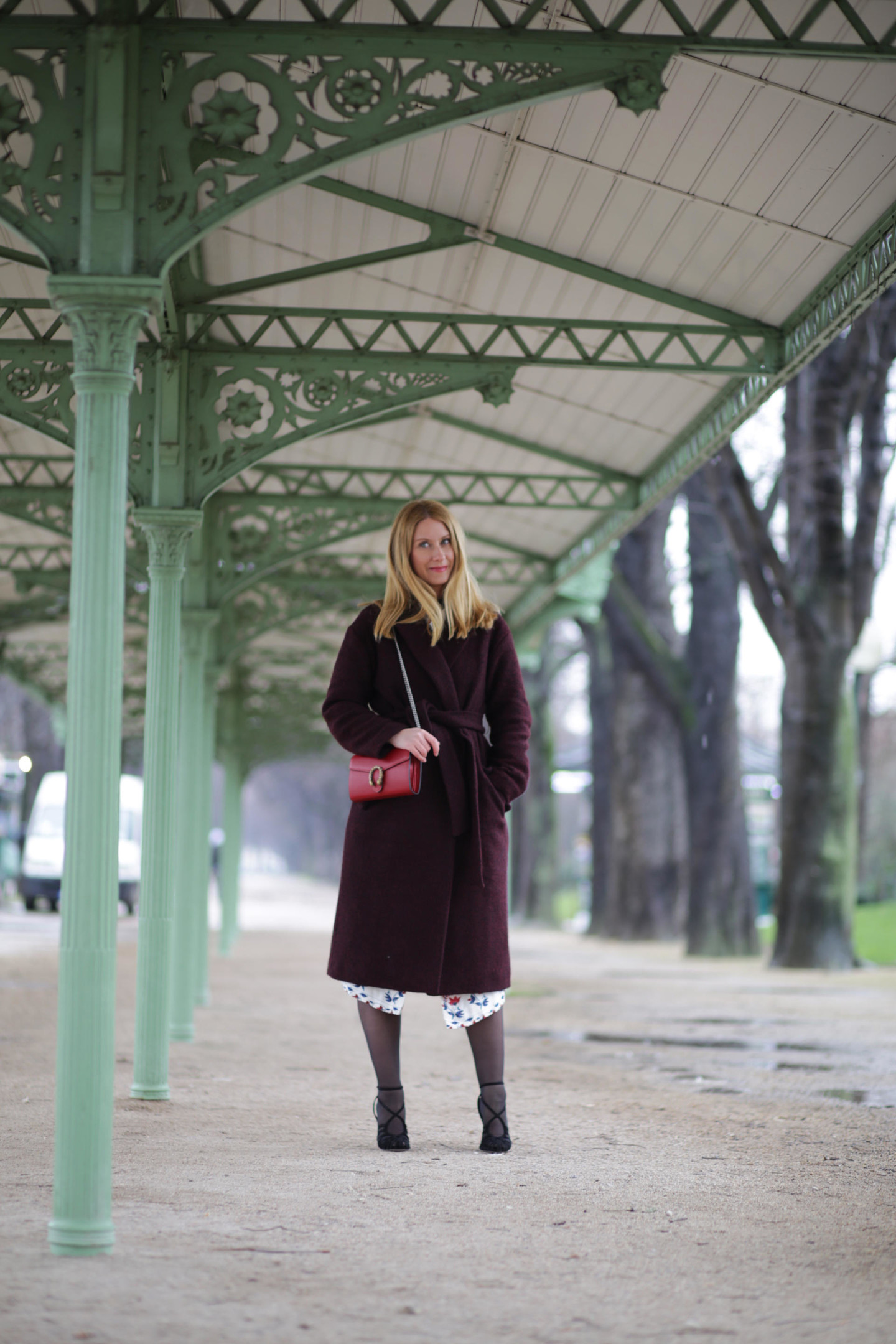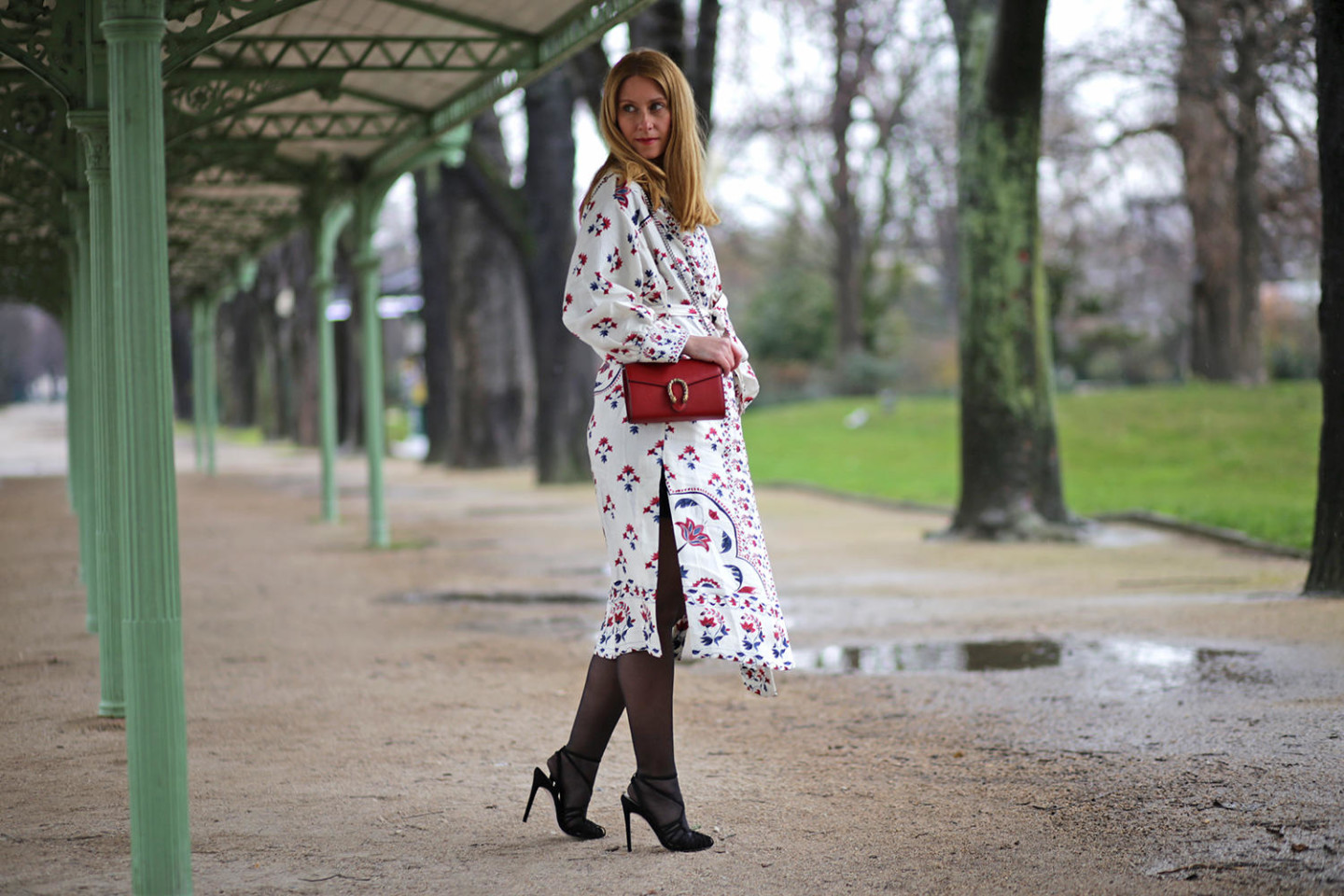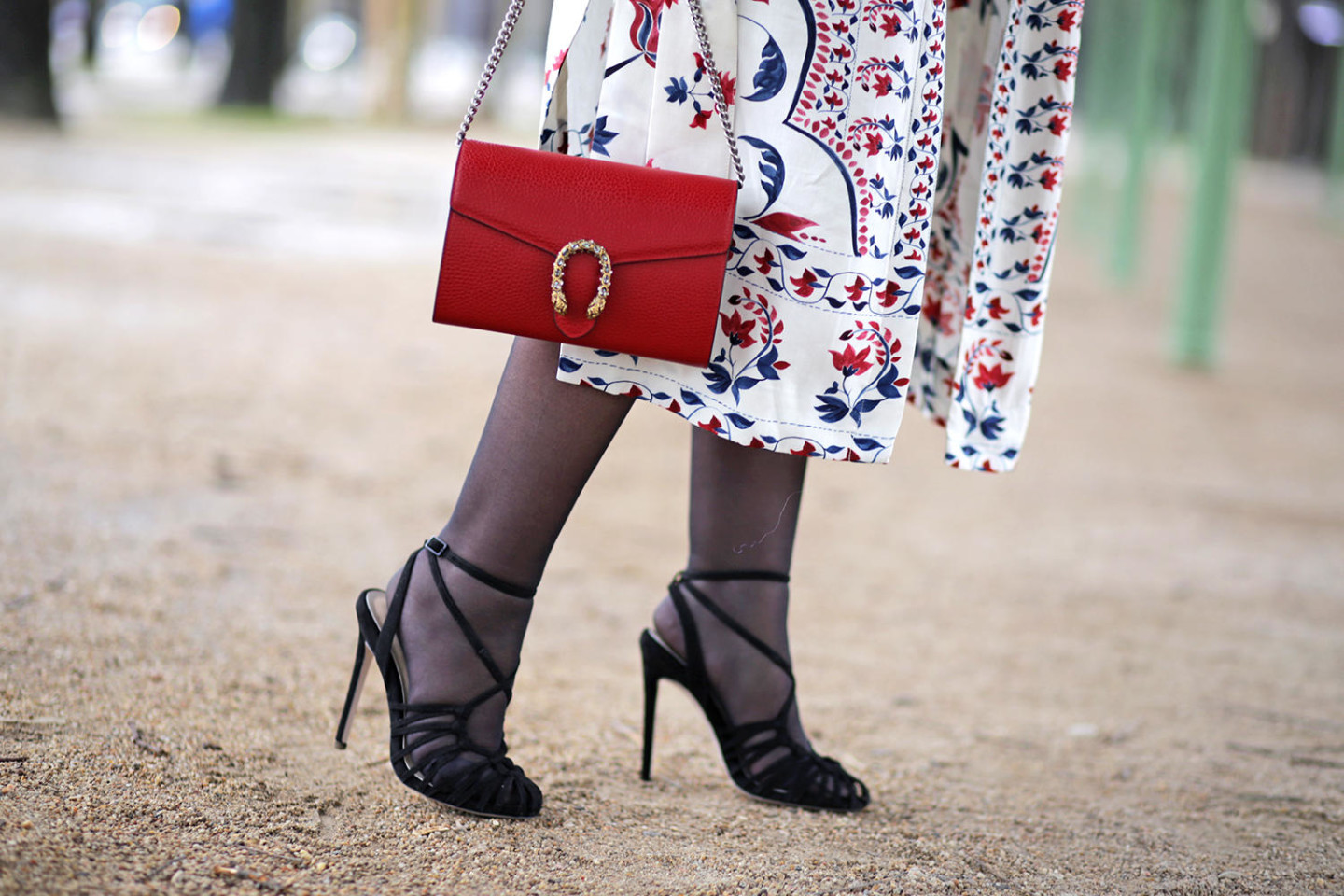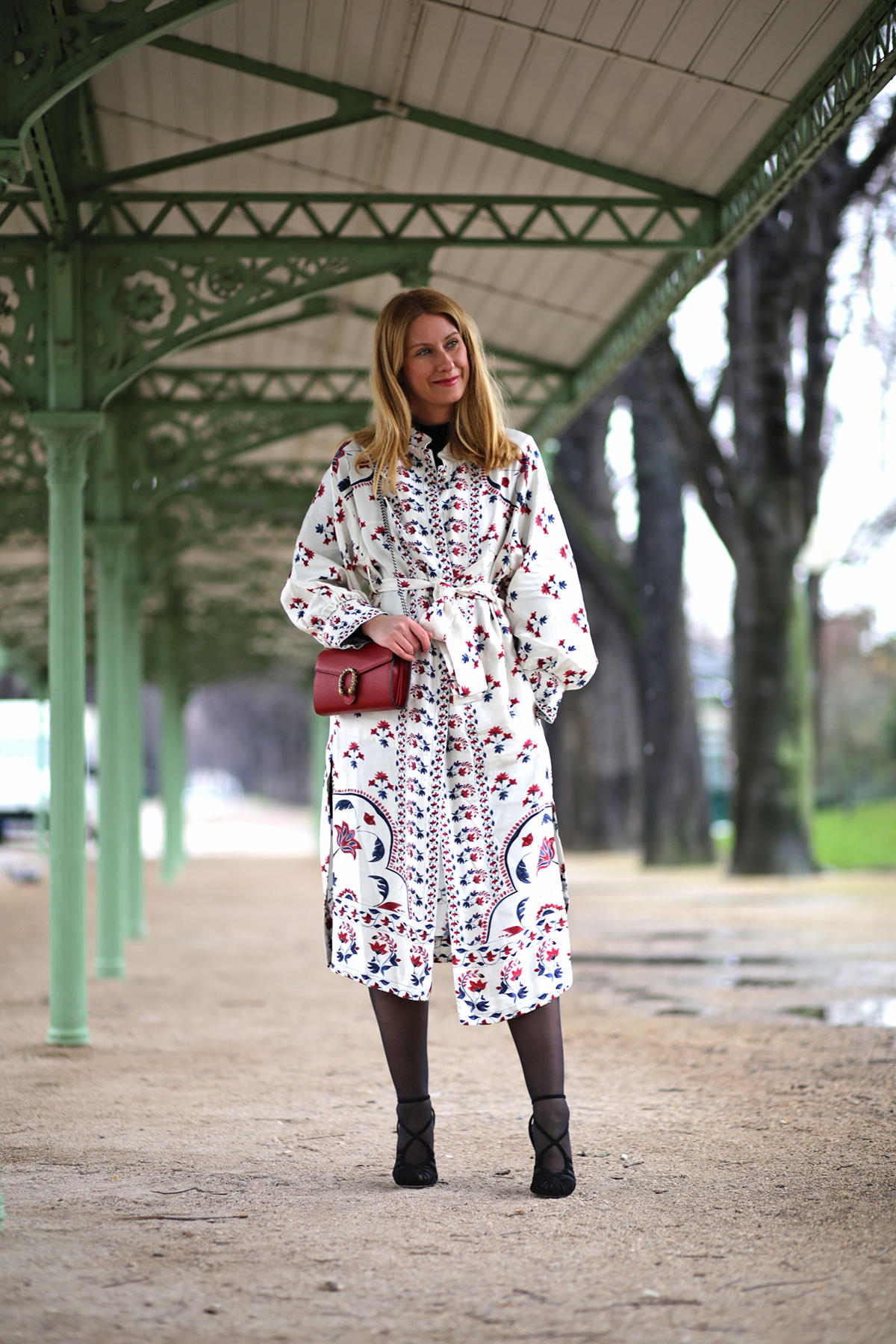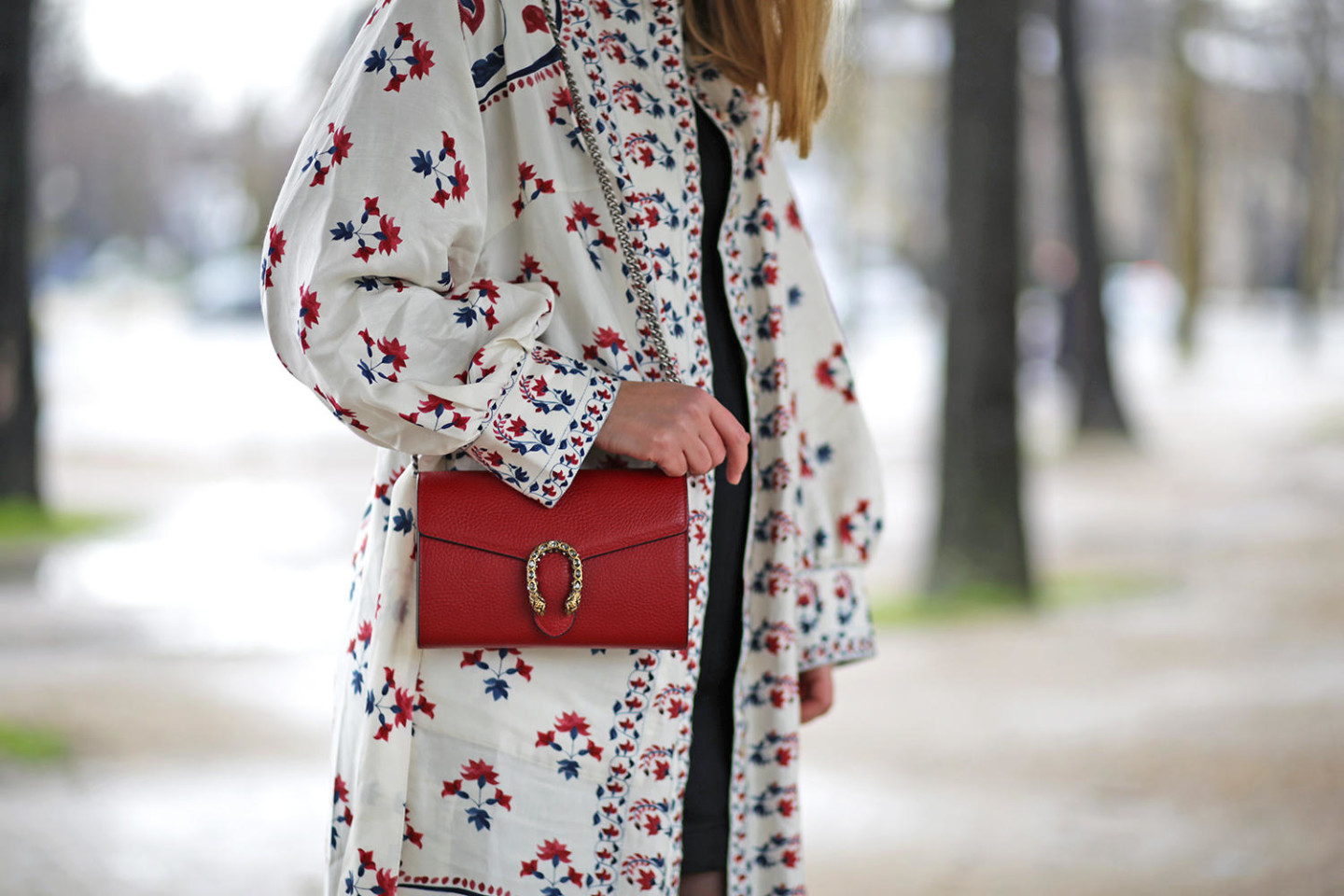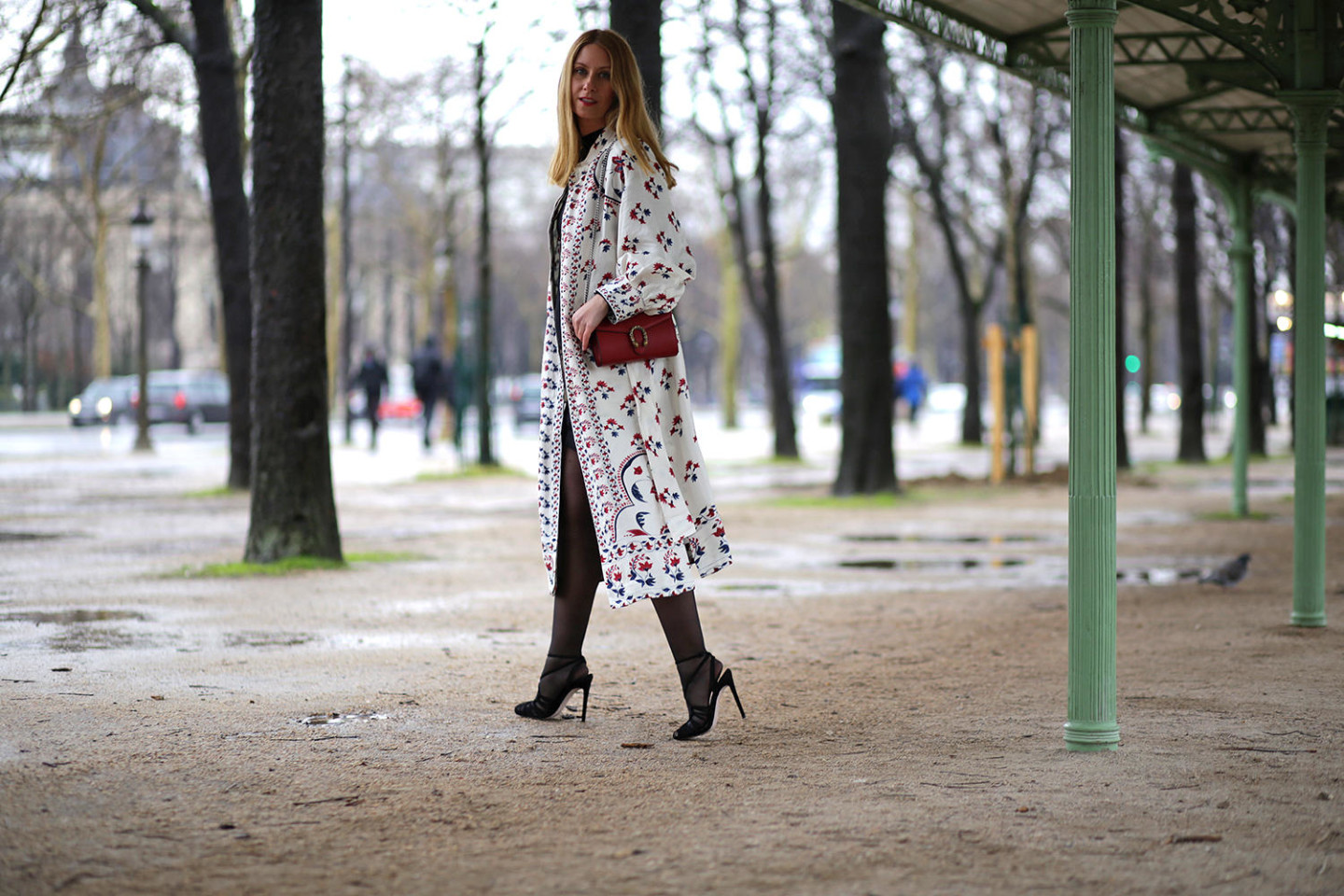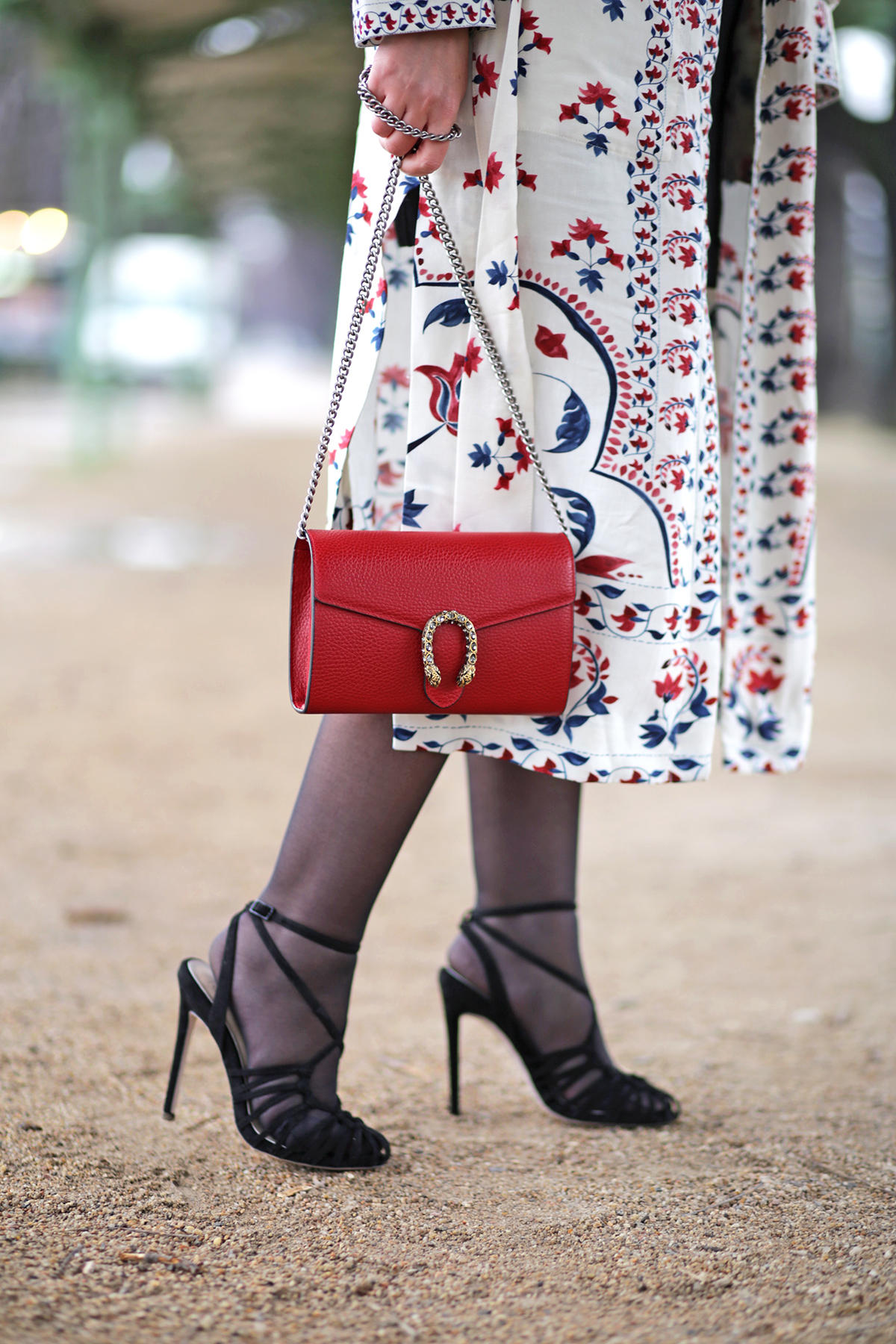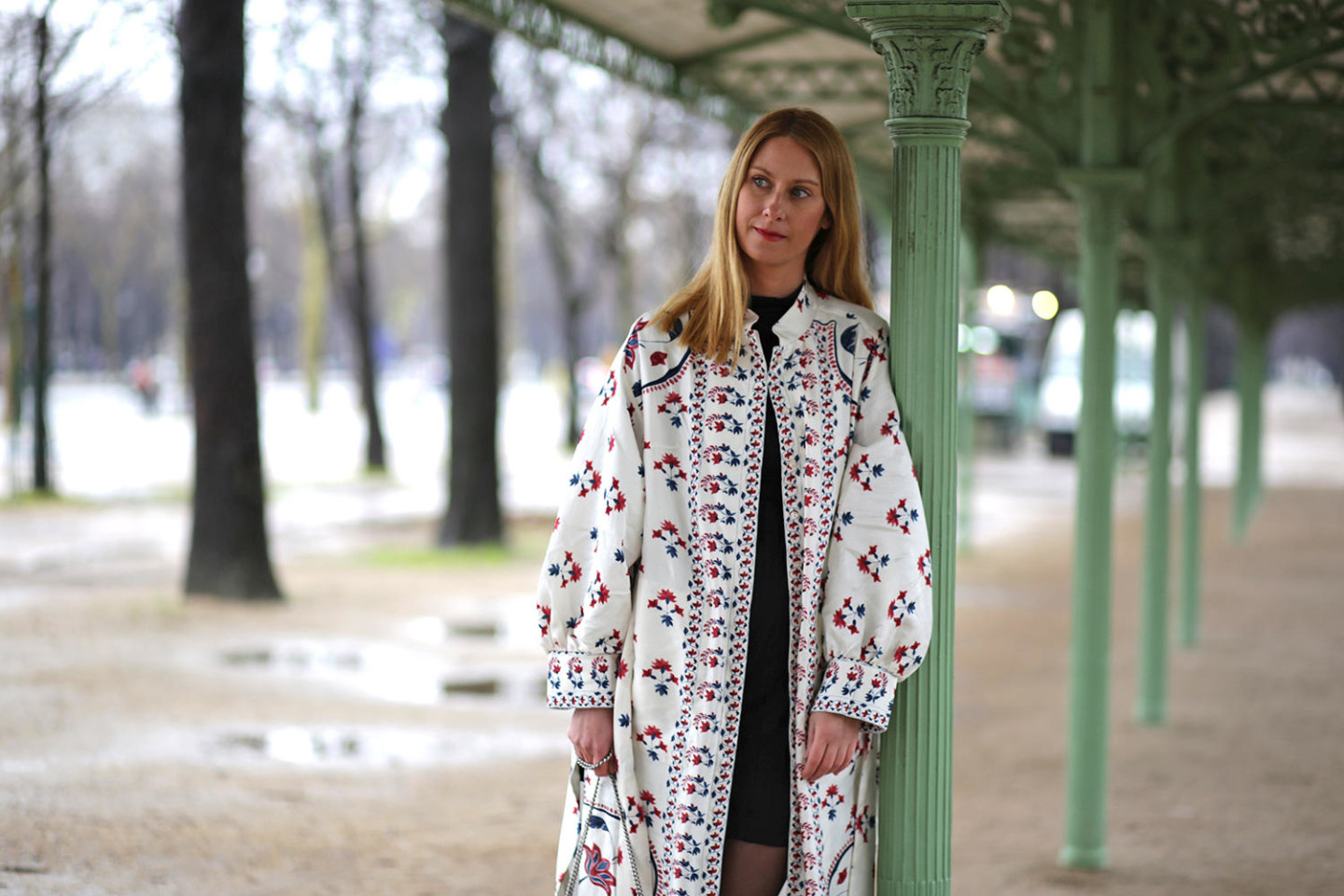 Photos : Au Petit Imprévu 
Manteau / Coat : Mark & Spencer  –  Robe Kimono : H&M  –  Robe Noire / Black Dress : …  –  Escarpins / Stillettos : Asos  –  Sac / Bag : Gucci