Right now, I have a trick with mini skirts in sky! No idea why? I have not done the fashion spycho analysis of the limbic part of my brain. In good Aries that I am, when something pleases me, I go straight into it, without thinking … well … I mean, not on this type of subject;) I'm super a fan at the moment and I think that wearing a skirt in sky during summer is a good alternative to the denim skirt. The only trick is to choose it with a lined interior, not to end up with the skirt glued to the thighs, during these strong heat. The t-shirt comes from La Redoute, it is very simple and the small message "Bise à la Française" is enough to make it unique and describes quite well the discreet charm of French people. Aaahhh here we are, it must be that! The French discreet charm and me, it's like 2 different things! That's why I am having fun breaking codes with my mini skirt in sky … Let's pass this interlude and return to the outfit. On the side accessories, I associated the bag and my sandals, all 2 in red and golden, put my pair of creoles and opted for black glasses with mirror glasses to give the final touch to the look.
Now it's your turn to play;) I chose the identical look and a jeans version to shop a little lower.
On this, I wish you a great start of the week!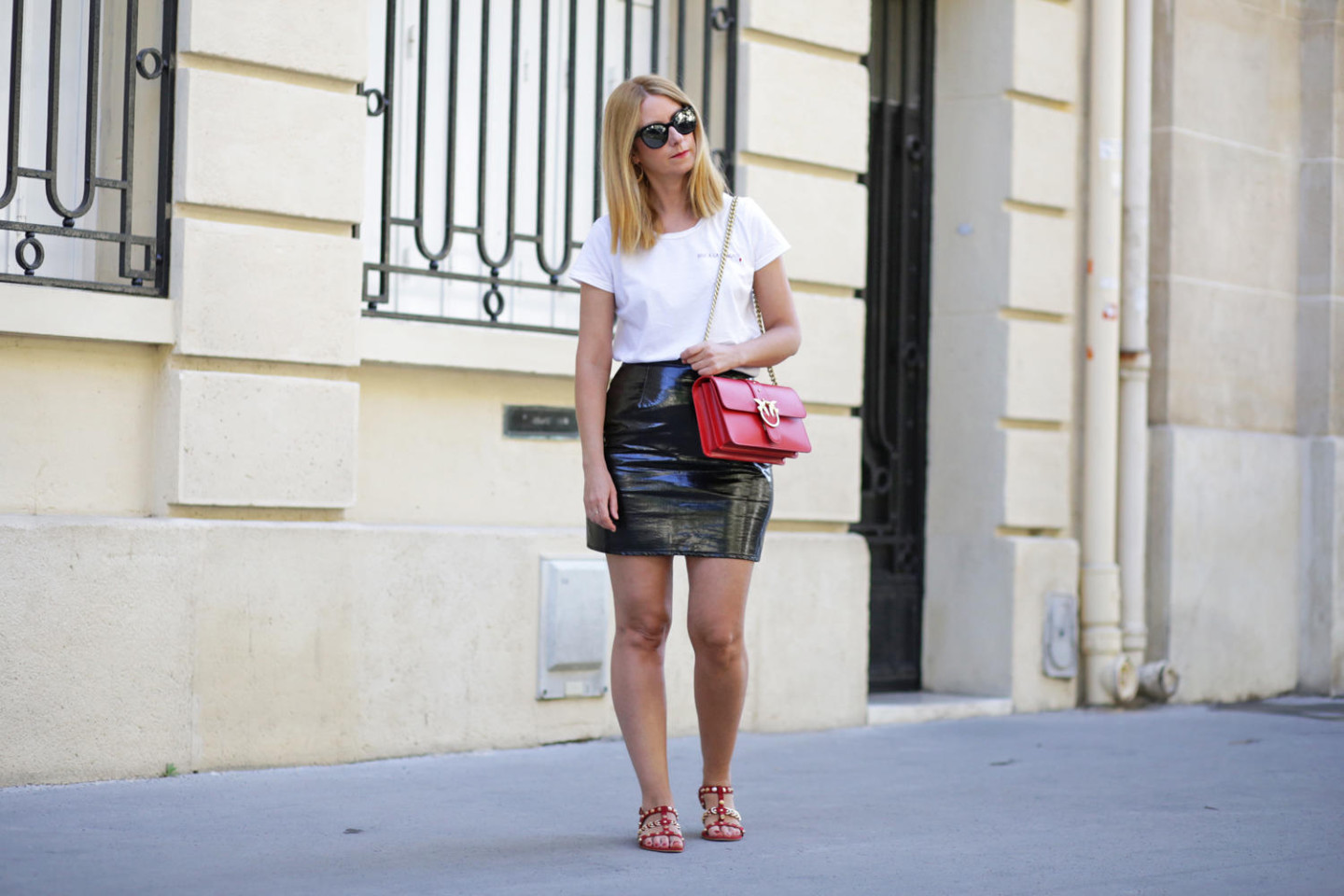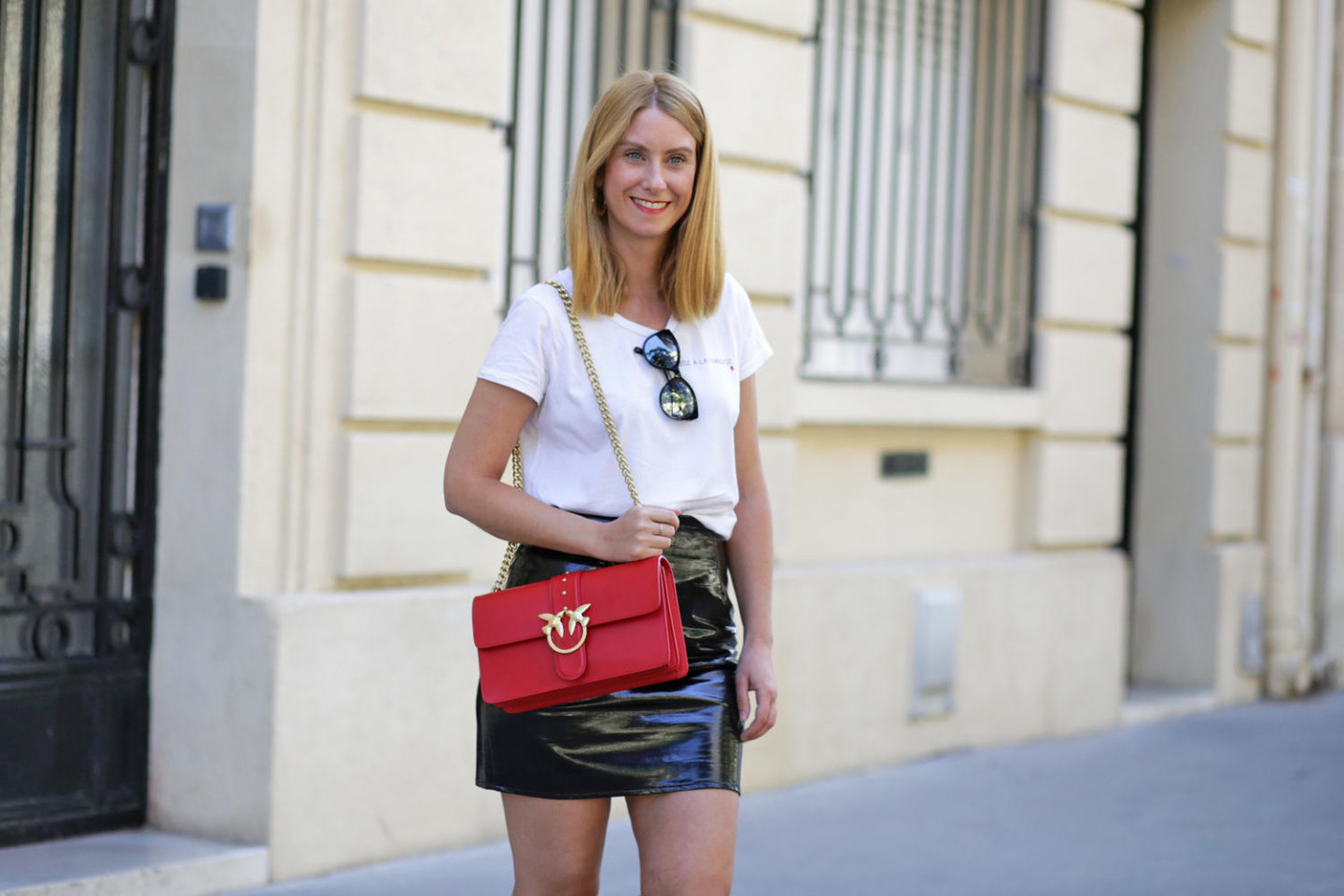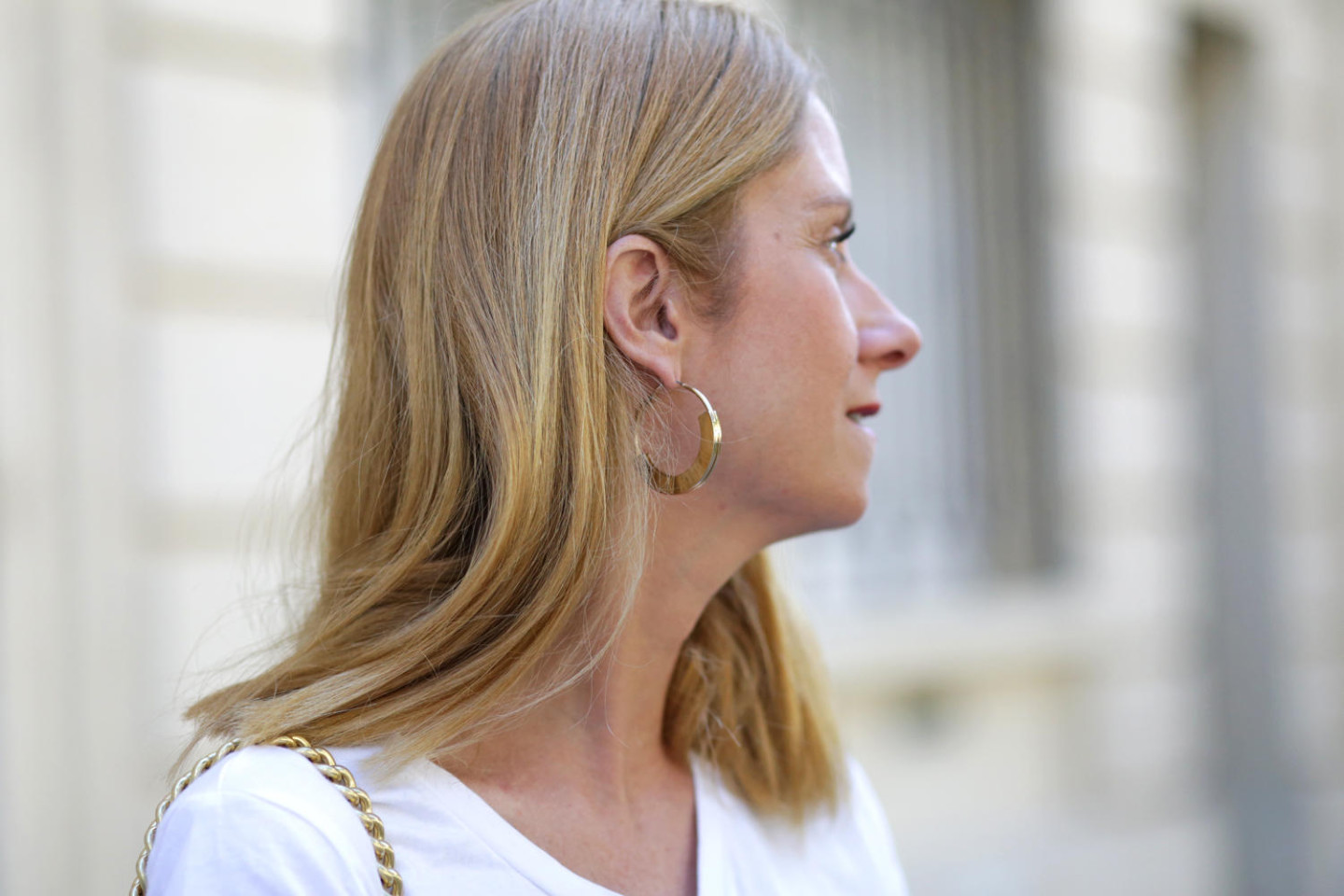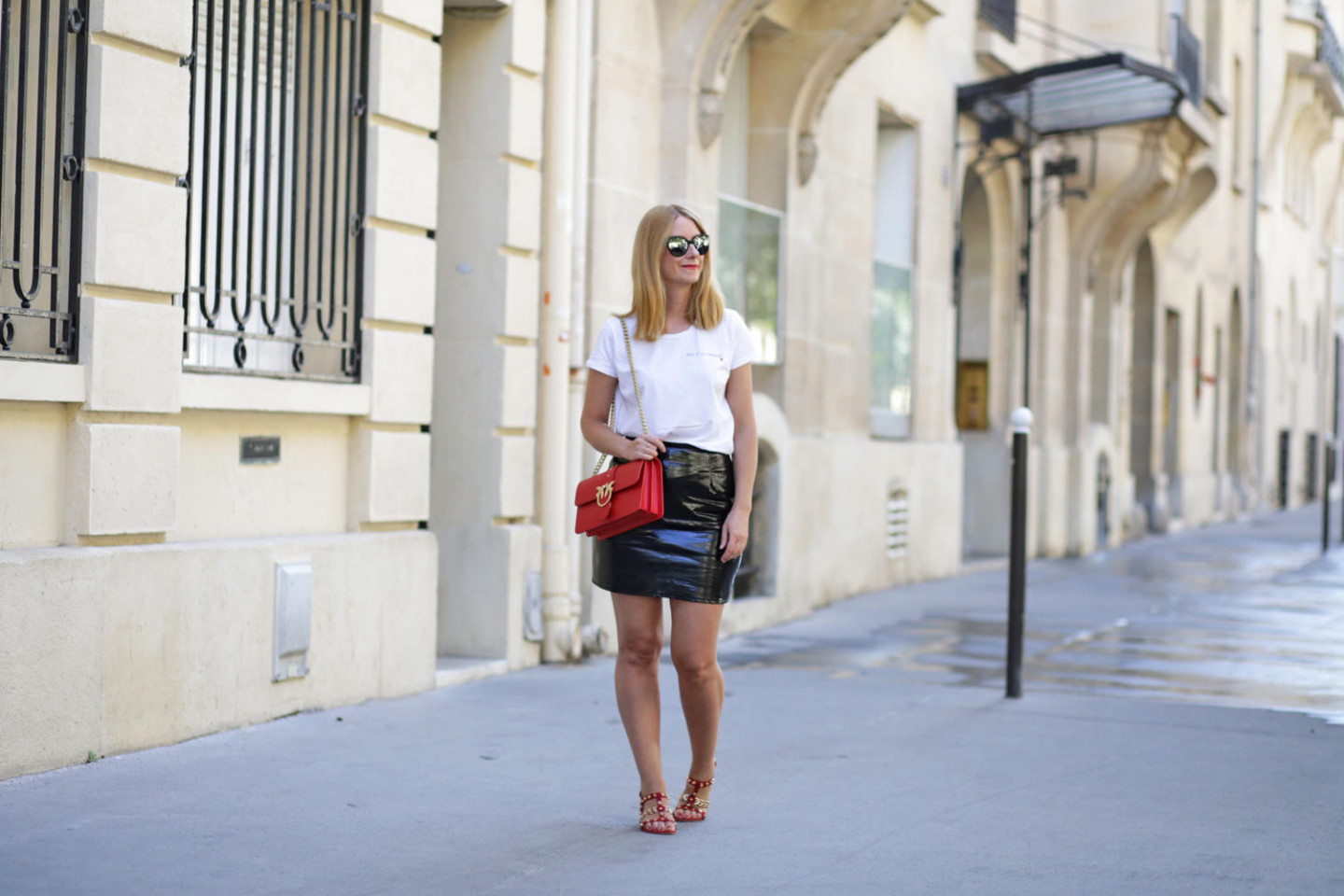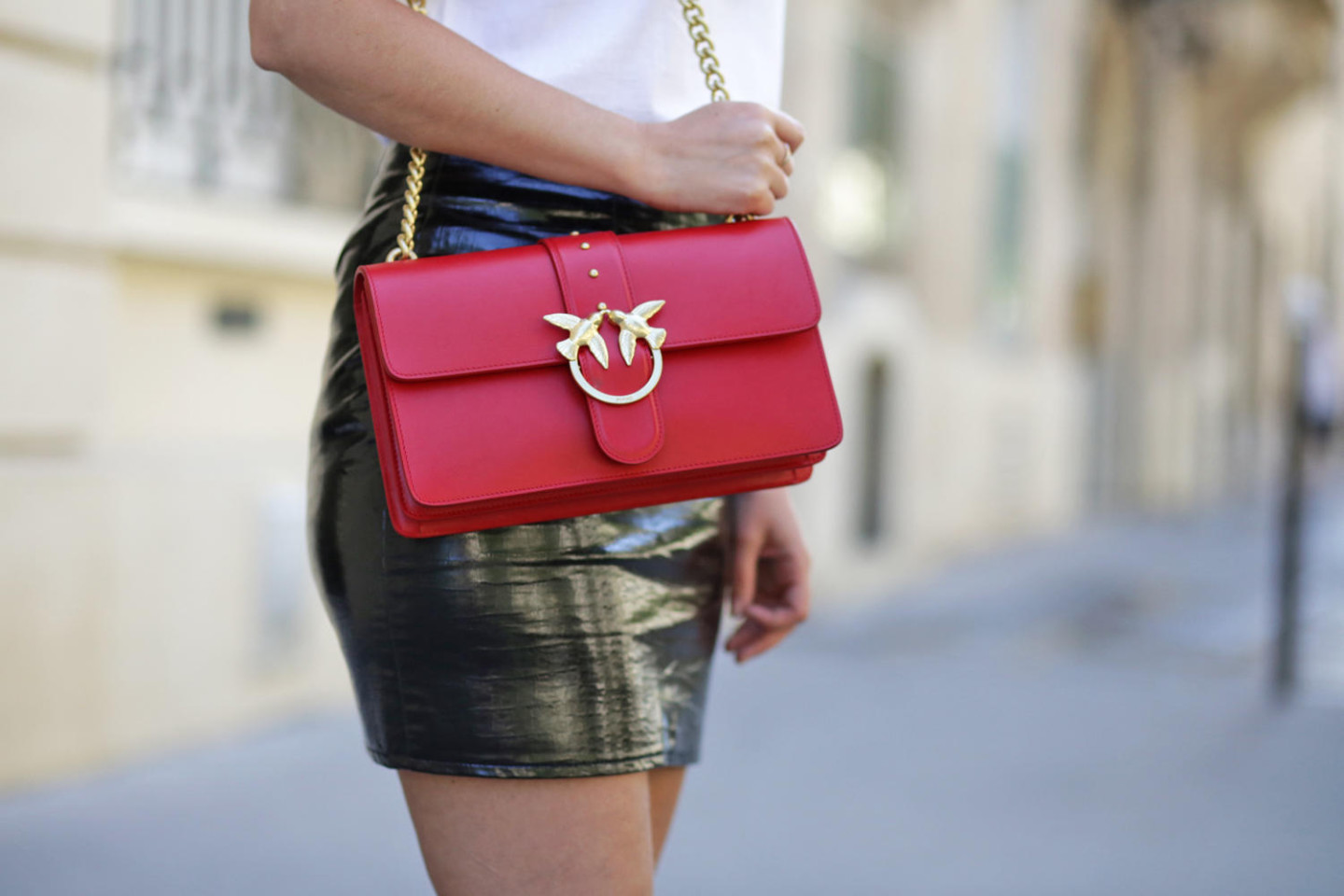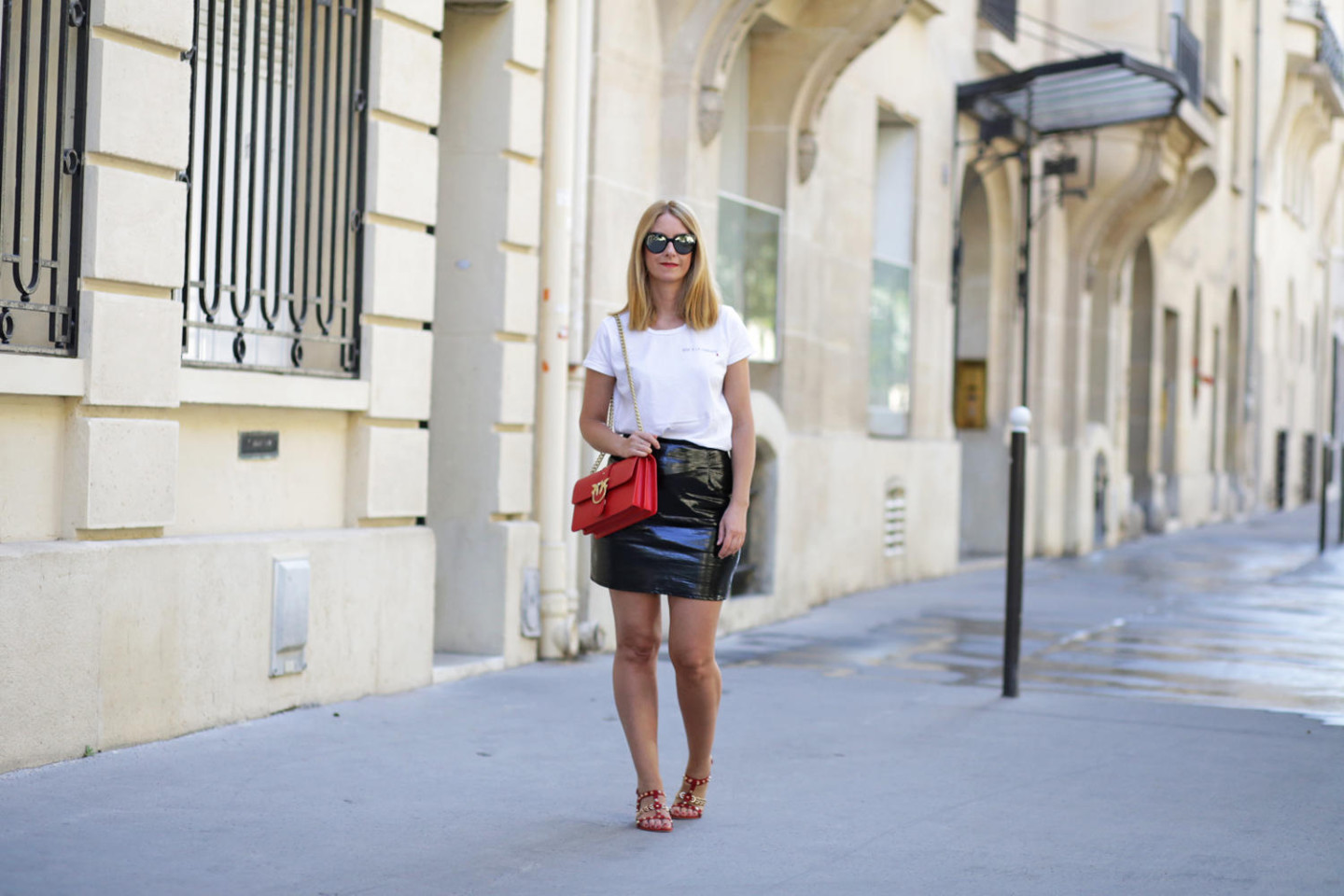 Photos : Au Petit Imprévu
T-shirt : La Redoute  –  Jupe / Skirt : Asos  (similaire ici)  –  Lunette de Soleil / Sunglasses : Chanel  –  Sac / Bag : Pinko  –  Sandales / Sandals : Zara  –  Rouge à Lèvres / Lipstick : Yves Saint Laurent Rouge Pur Couture The Mats