Hello, Hello!!
I hope you had a good weekend? Apart from going to the sport Friday evening, I stayed at home all my Saturday and Sunday. I do not have the habit of "doing nothing", but for once, not running everywhere was super cool

Even if I did not go out, I still managed to have sunbath from home, hehe … and start to prepare a "Special Sale Shopping List" for Wednesday.
For my look, I wear my "frida cola" & Other Stories t-shirt already seen here, which is very successful and that I wear this time with this printed skirt. The printed Mango skirt is very cool and summery and it is enough to match its small espadrilles or sandals to one of the colors of the outfit.
I wish you a sweet Monday!

=^..^= By the way, as you noticed I changed the design of the blog, I hope you like it and the navigation is more pleasant. There are still some small changes to put in place by this week, I look forward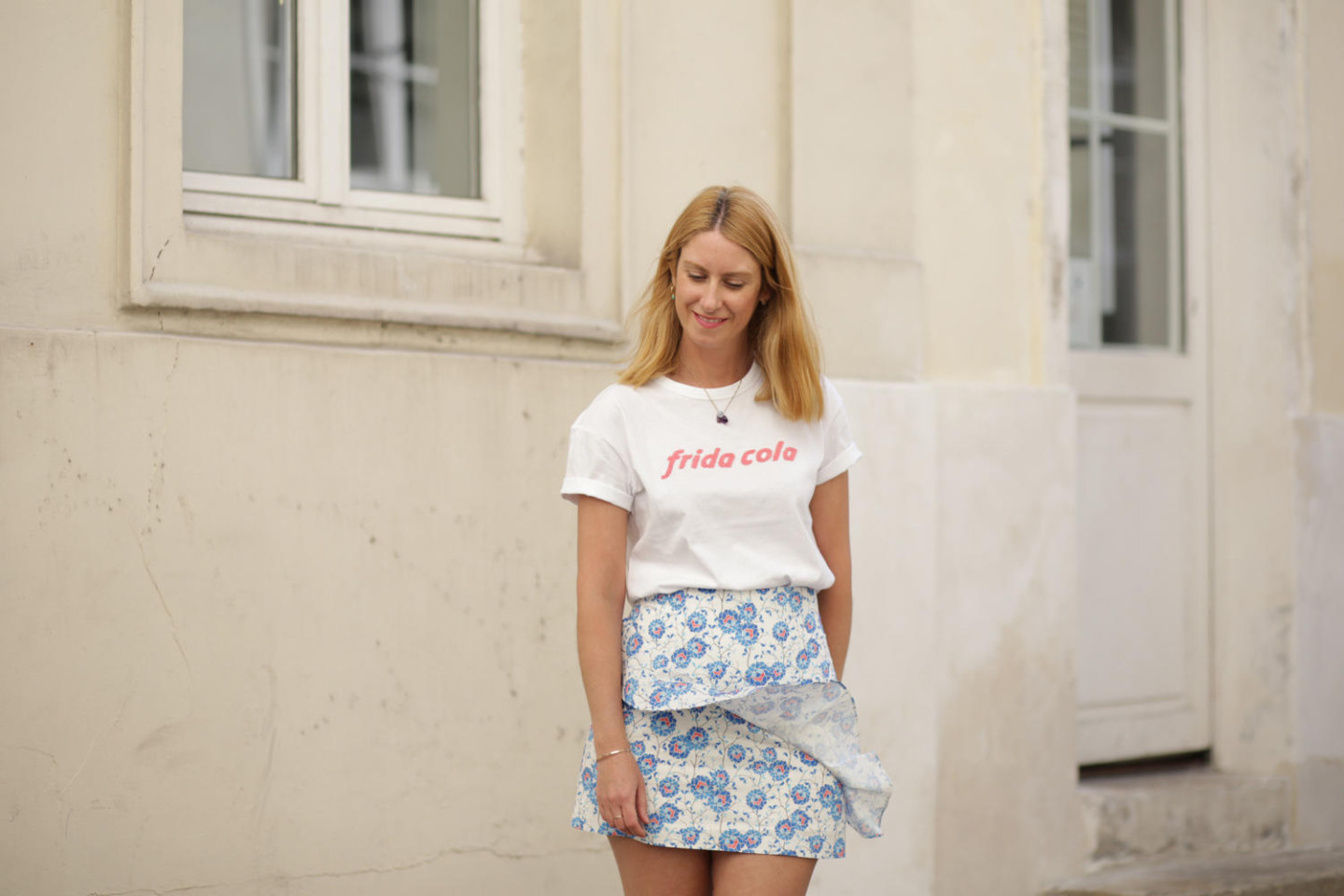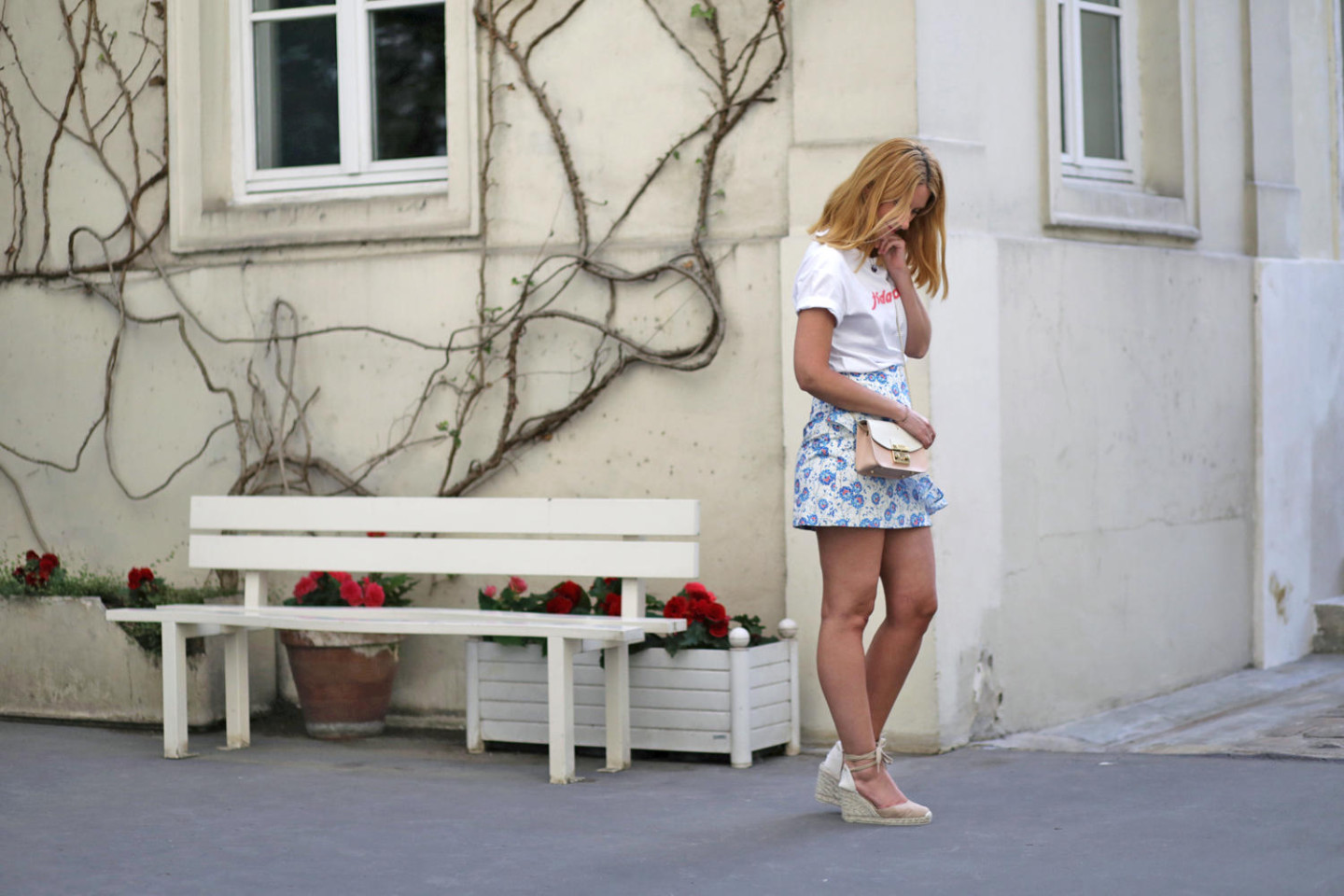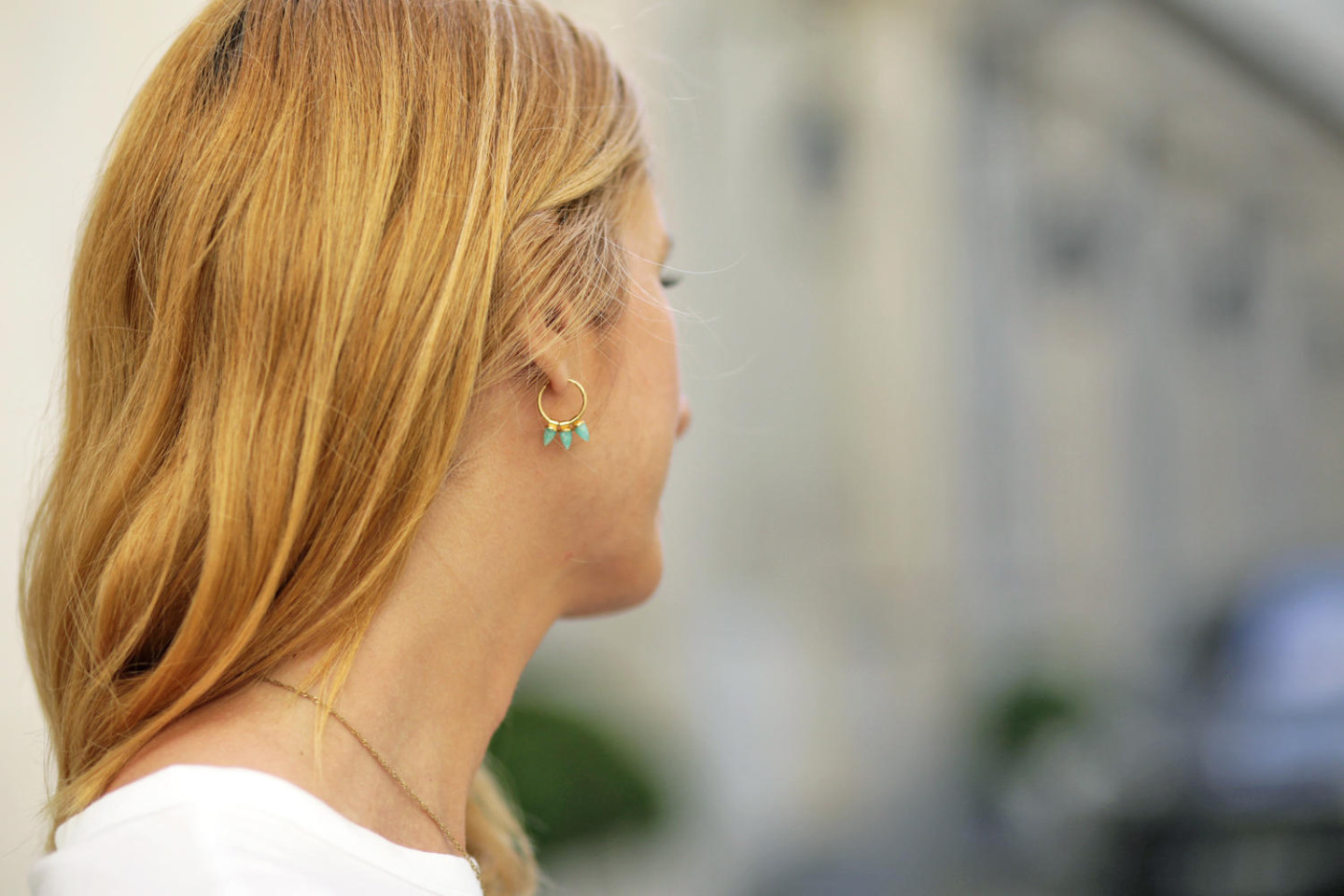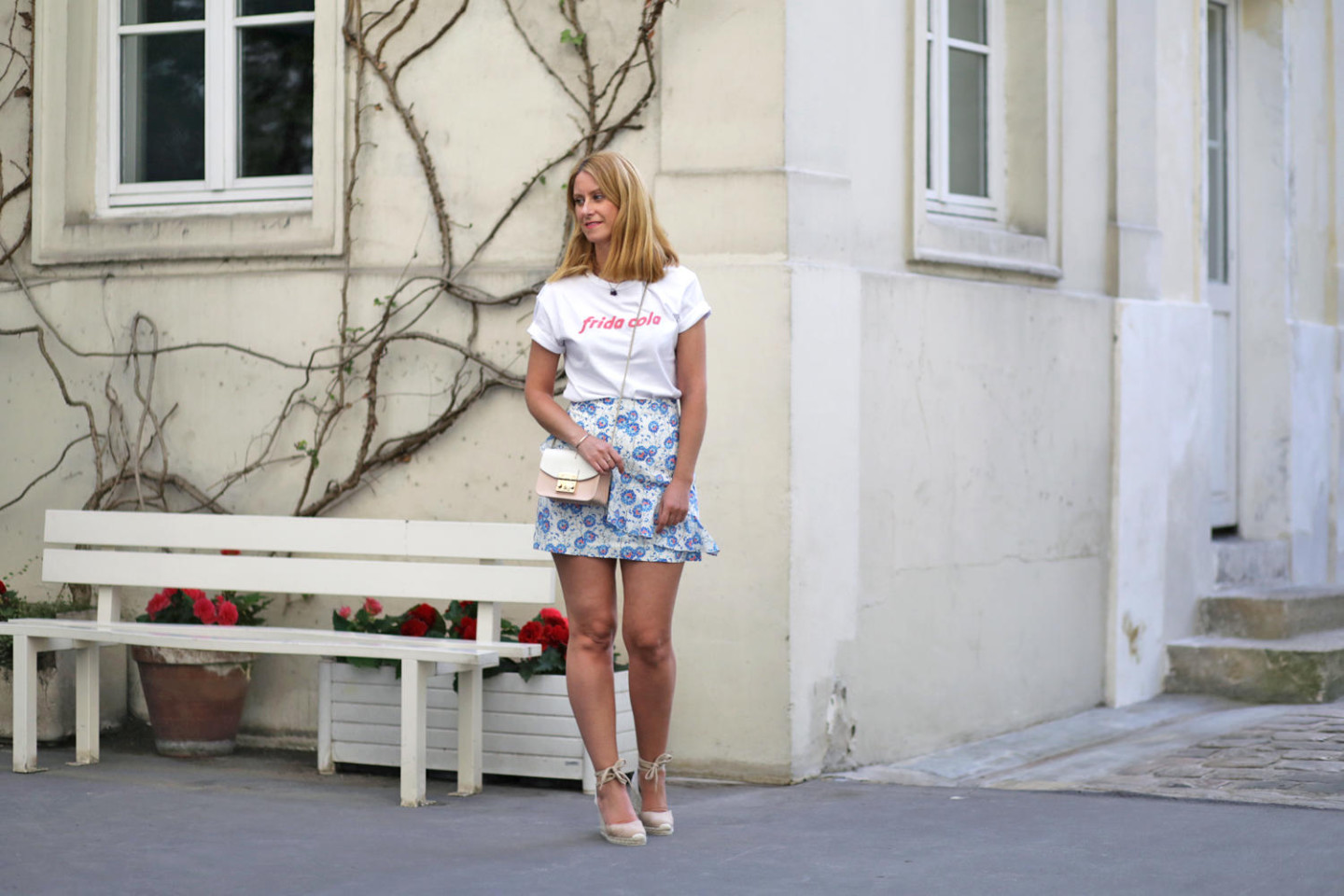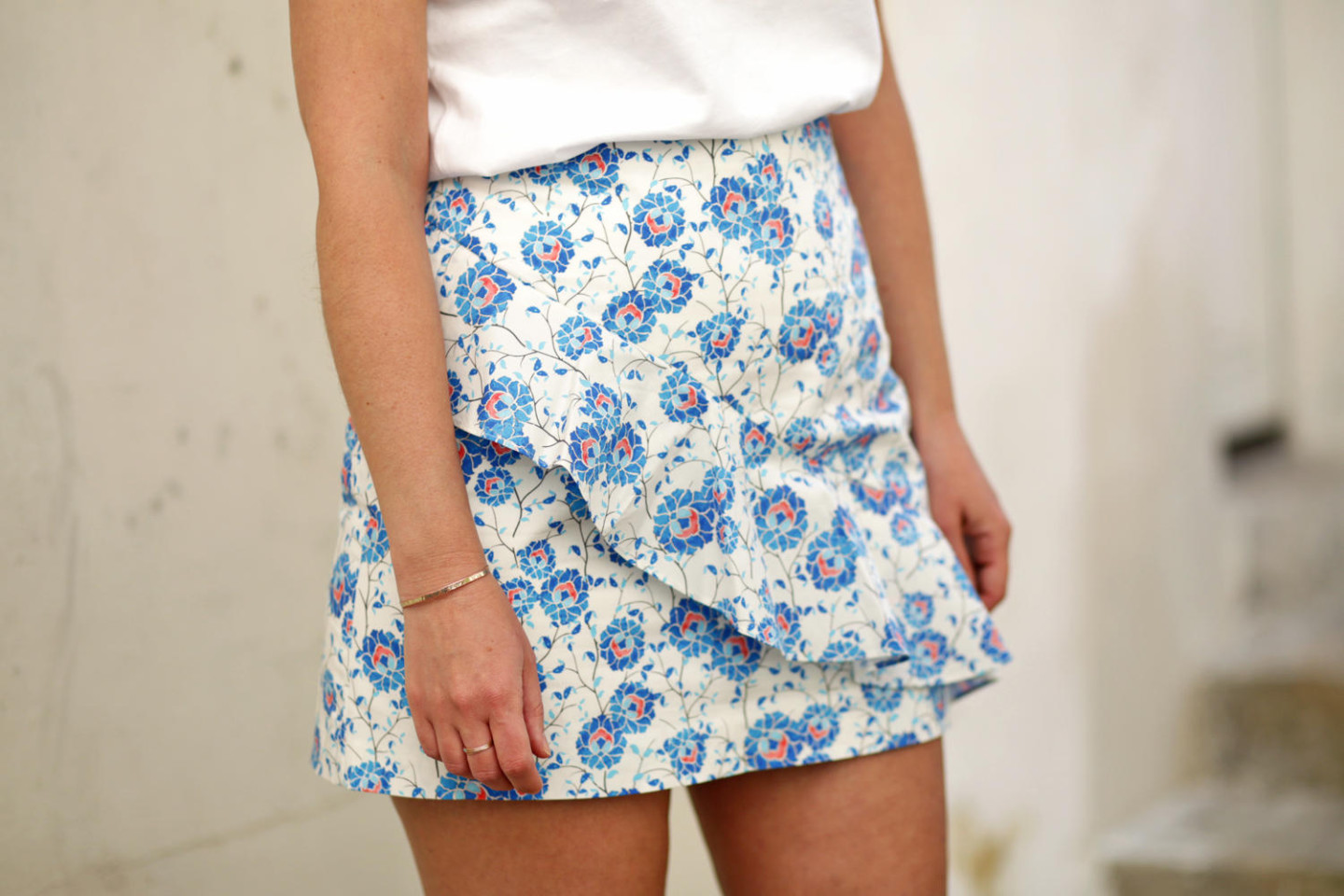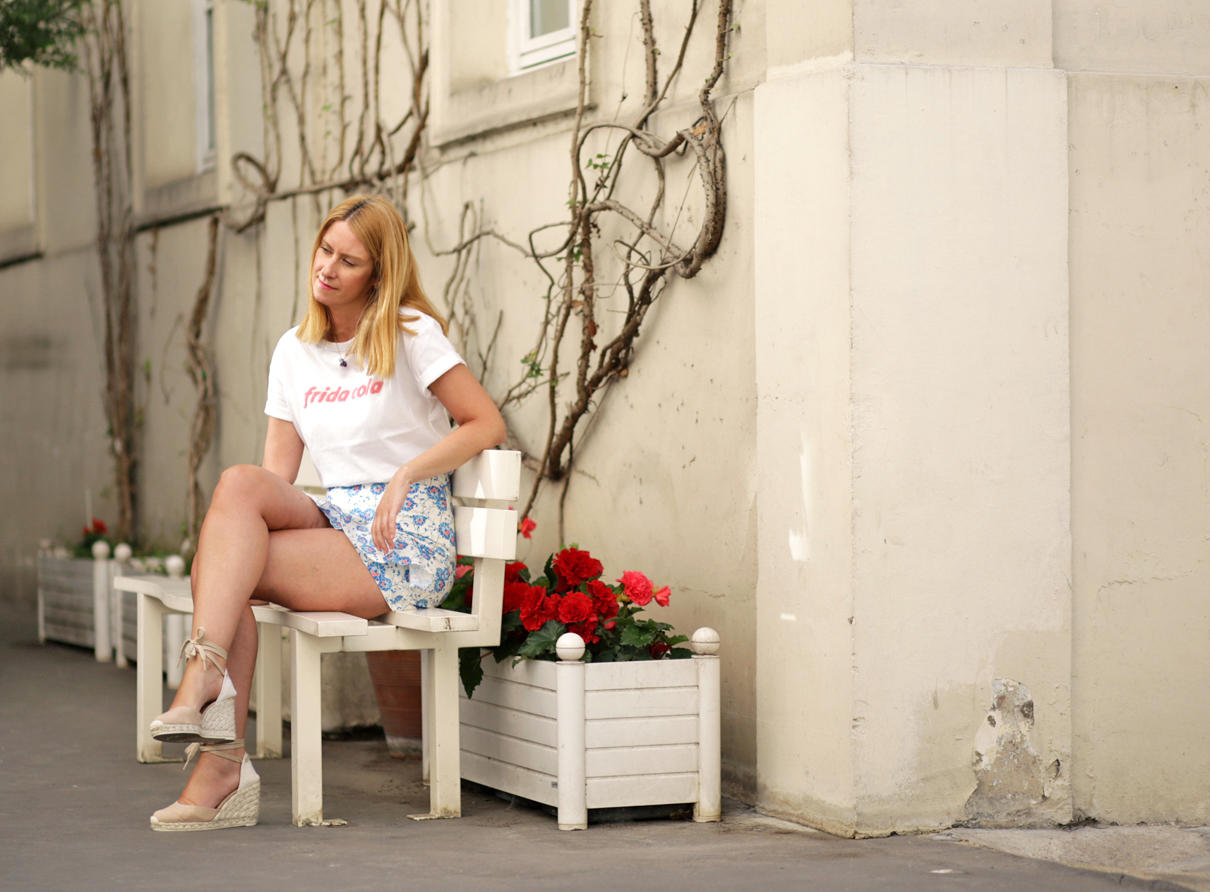 Photos : Du Style Madame
T-shirt : & Other Stories  –  Jupe / Skirt : Mango  –  Sac / Bag : Furla  –  Boucles d'oreilles  / Earrings: L'Atelier Clandestin  –  Espadrilles : Castaner