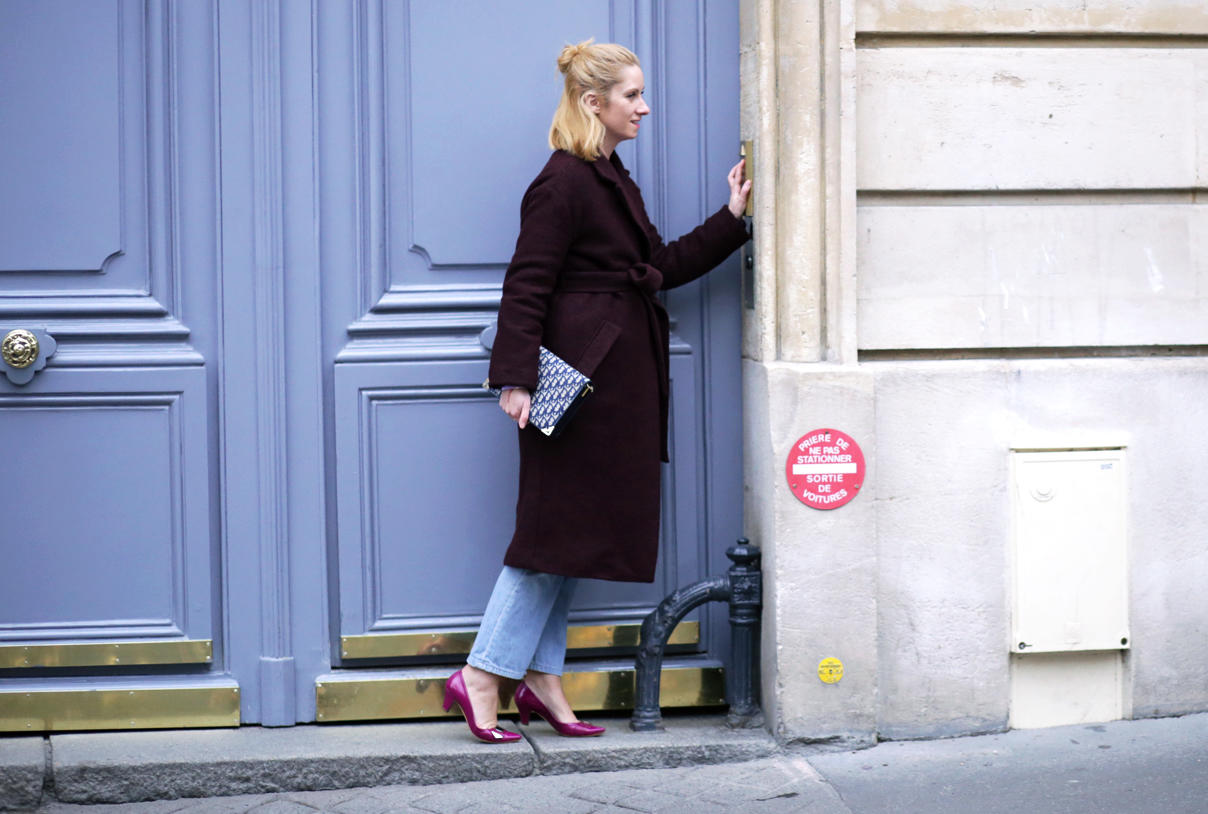 Already Friday and I have not seen fly this week.
Yes, this week, I did not have time to get bored either at work or at home. On one side my mom is in Paris with me for a few more days and on the other side I have busy days at work between the Man's Fashion Week and Fashion Fairs there are happening this weekend in Paris… But I do not complain, on the contrary, I have the chance to love my work 🙂
Speaking of my work precisely, there will be some big positive changes for me next month but as nothing is yet defined, I wait a little before you talk about it 🙂
Do you remember this sweat? Today, I wear it more casually with my vintage Levi's jeans and my "kitten heel" pumps. And what better than my burgundy coat to finish the look and play with the purple and blue color palette 🙂
I wish you a very good weekend!
And for my part, I would do my best to post a new article Monday (I work Sunday) and if it is not the case, I find you Wednesday for the continuation of the adventures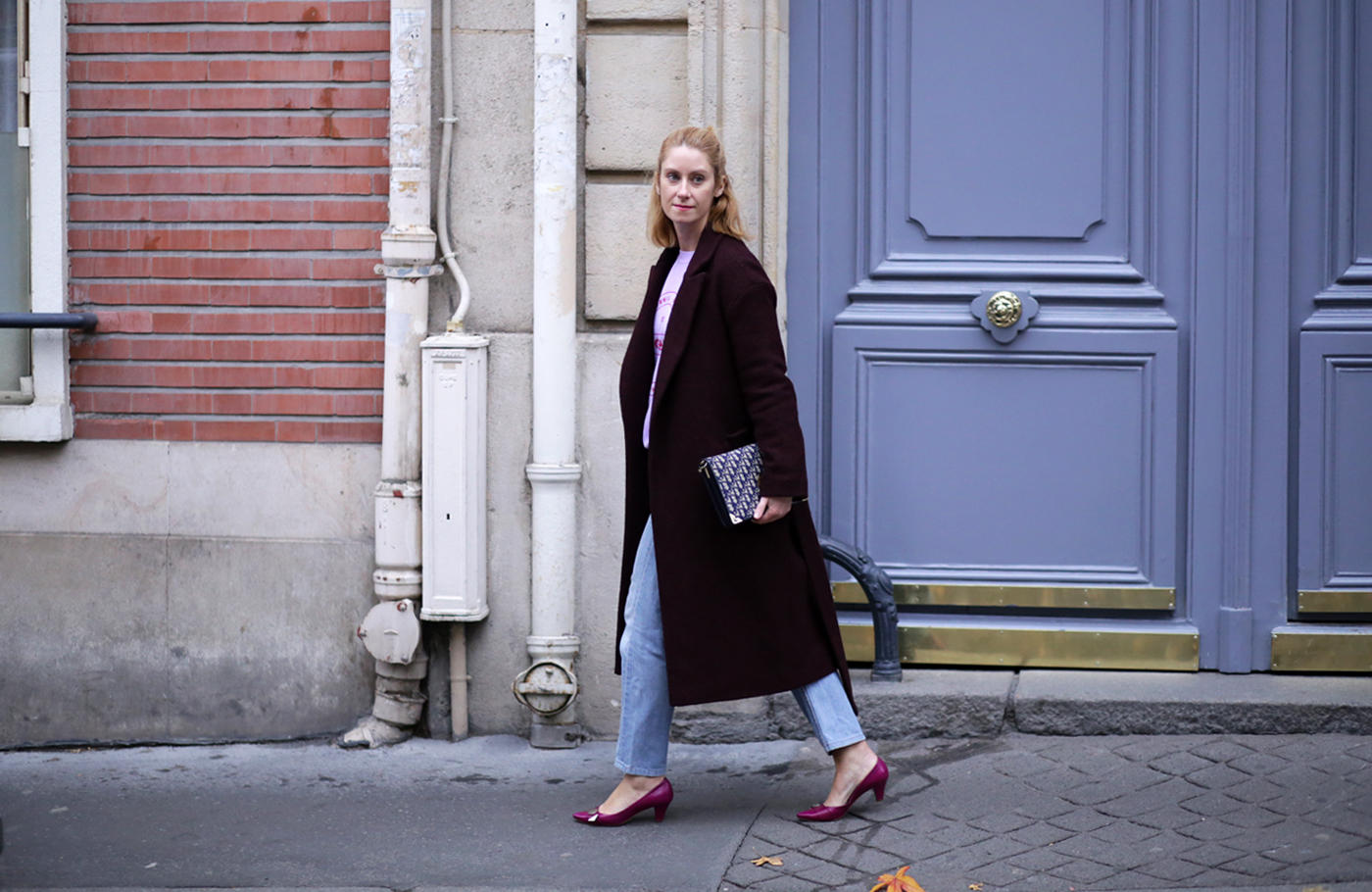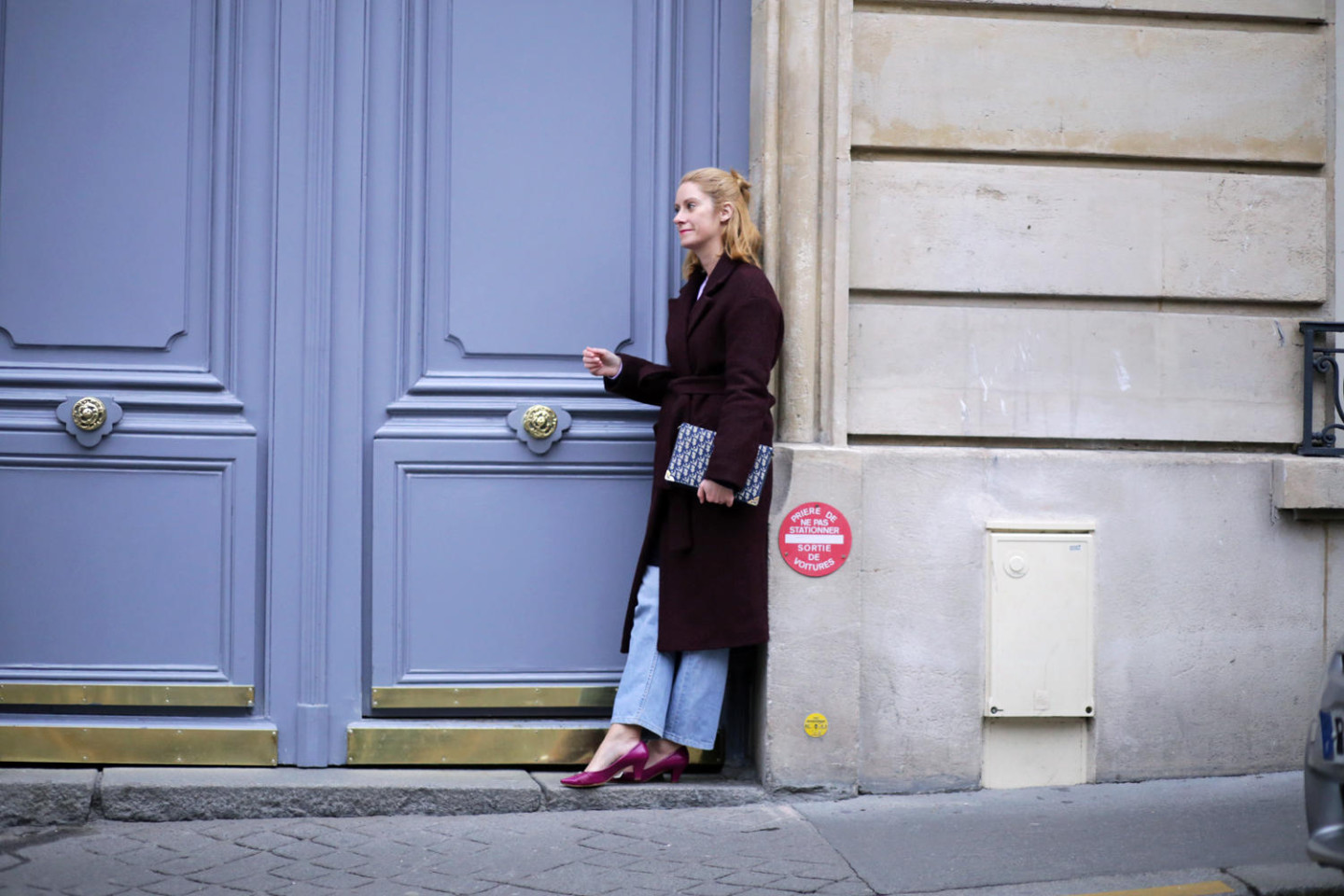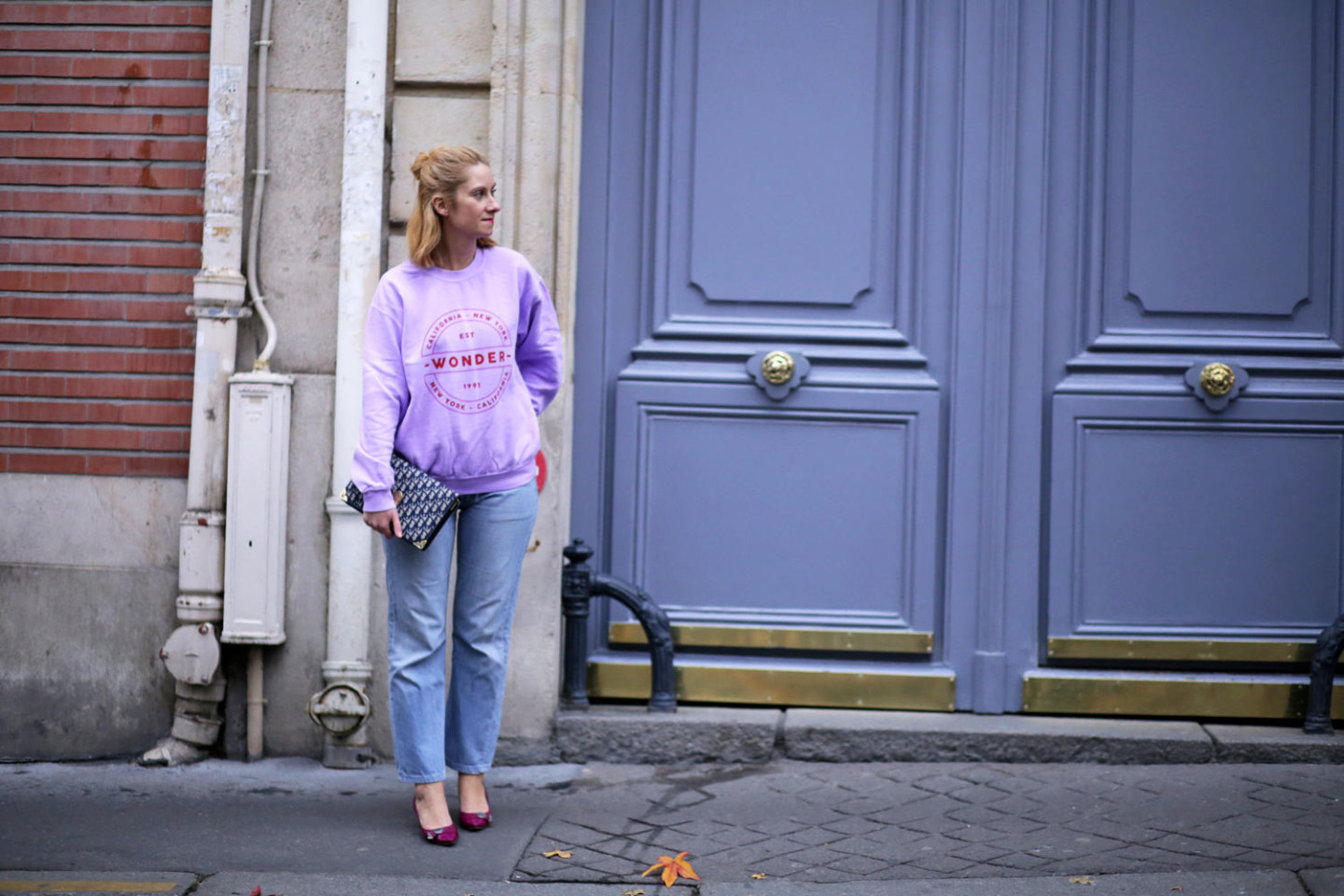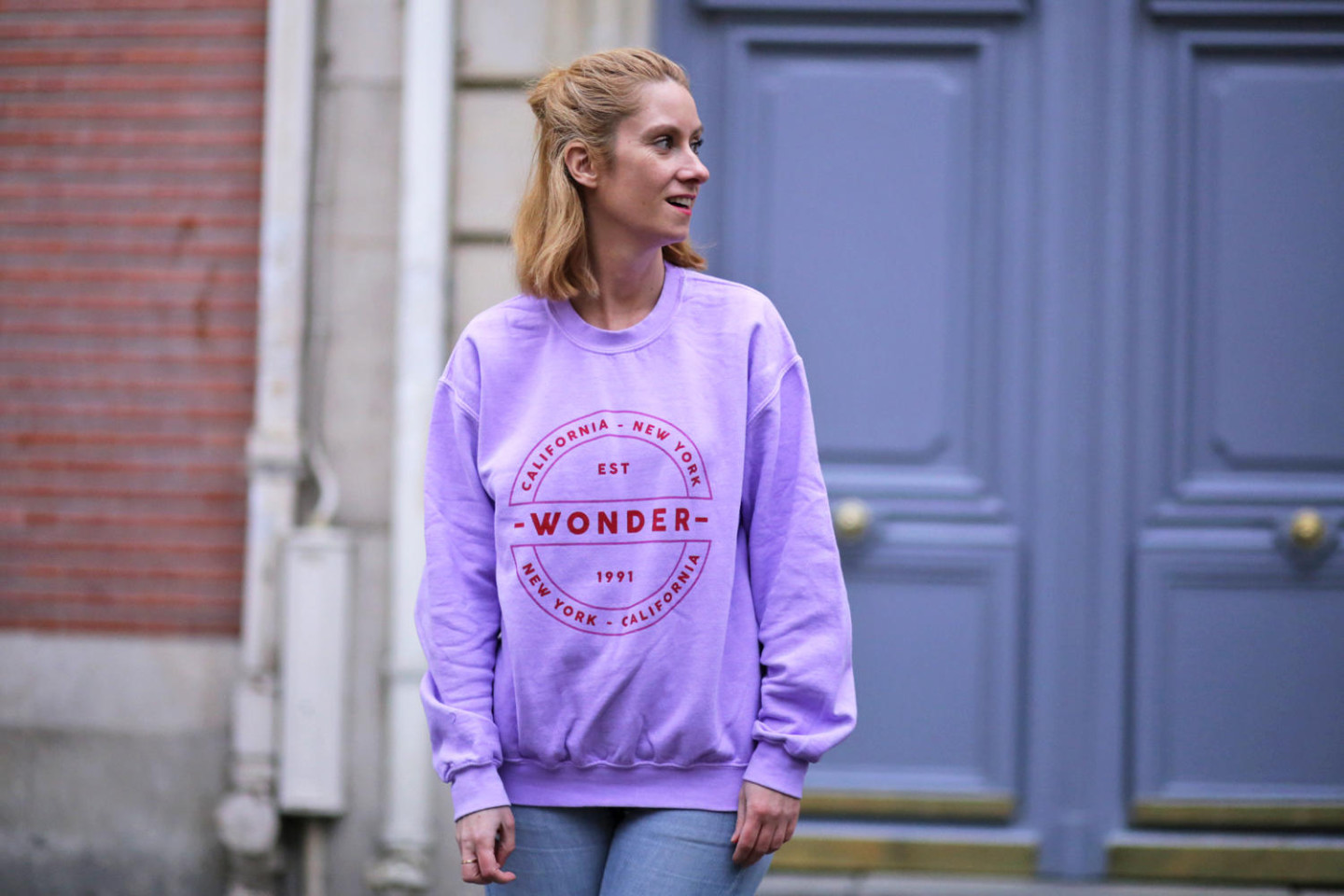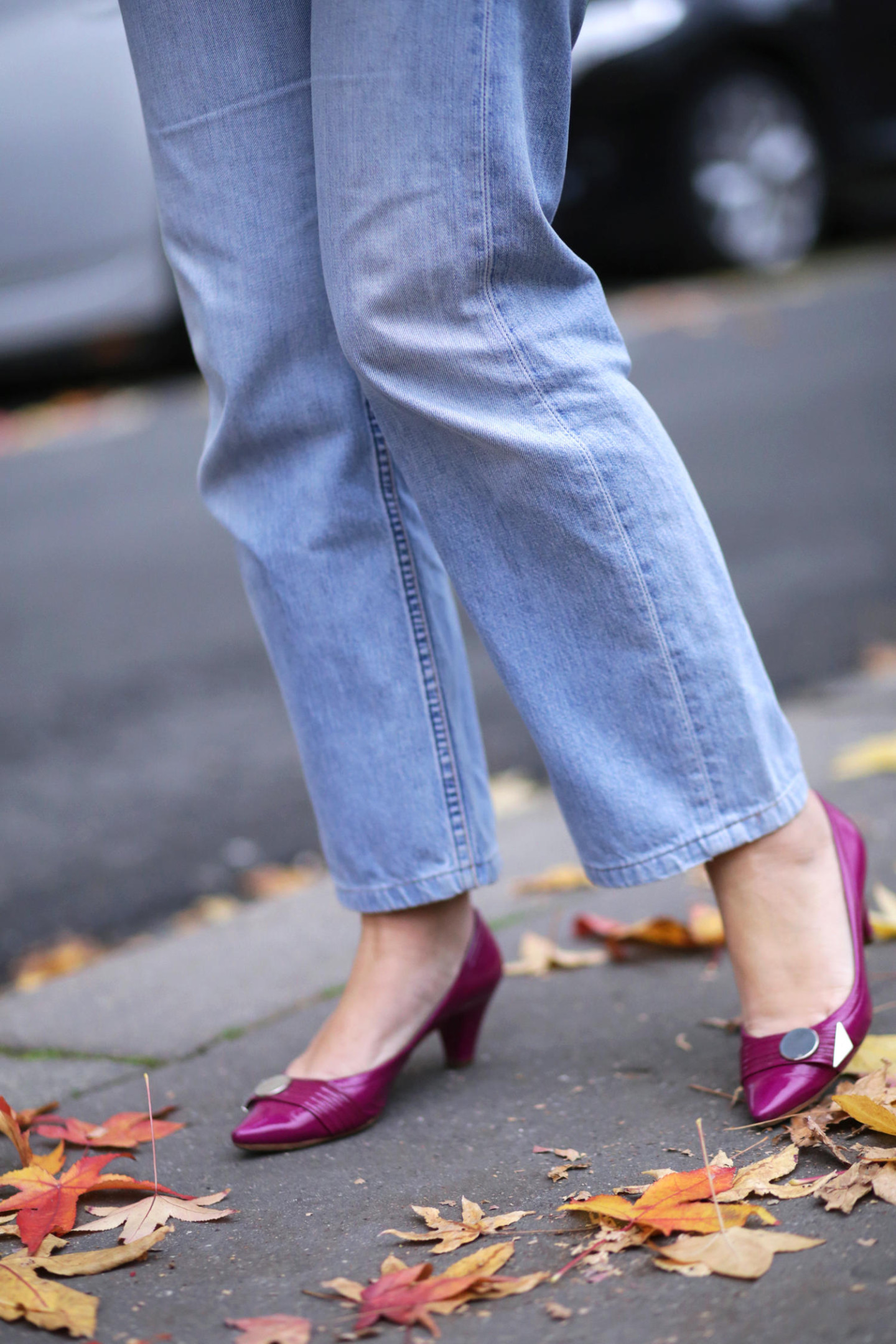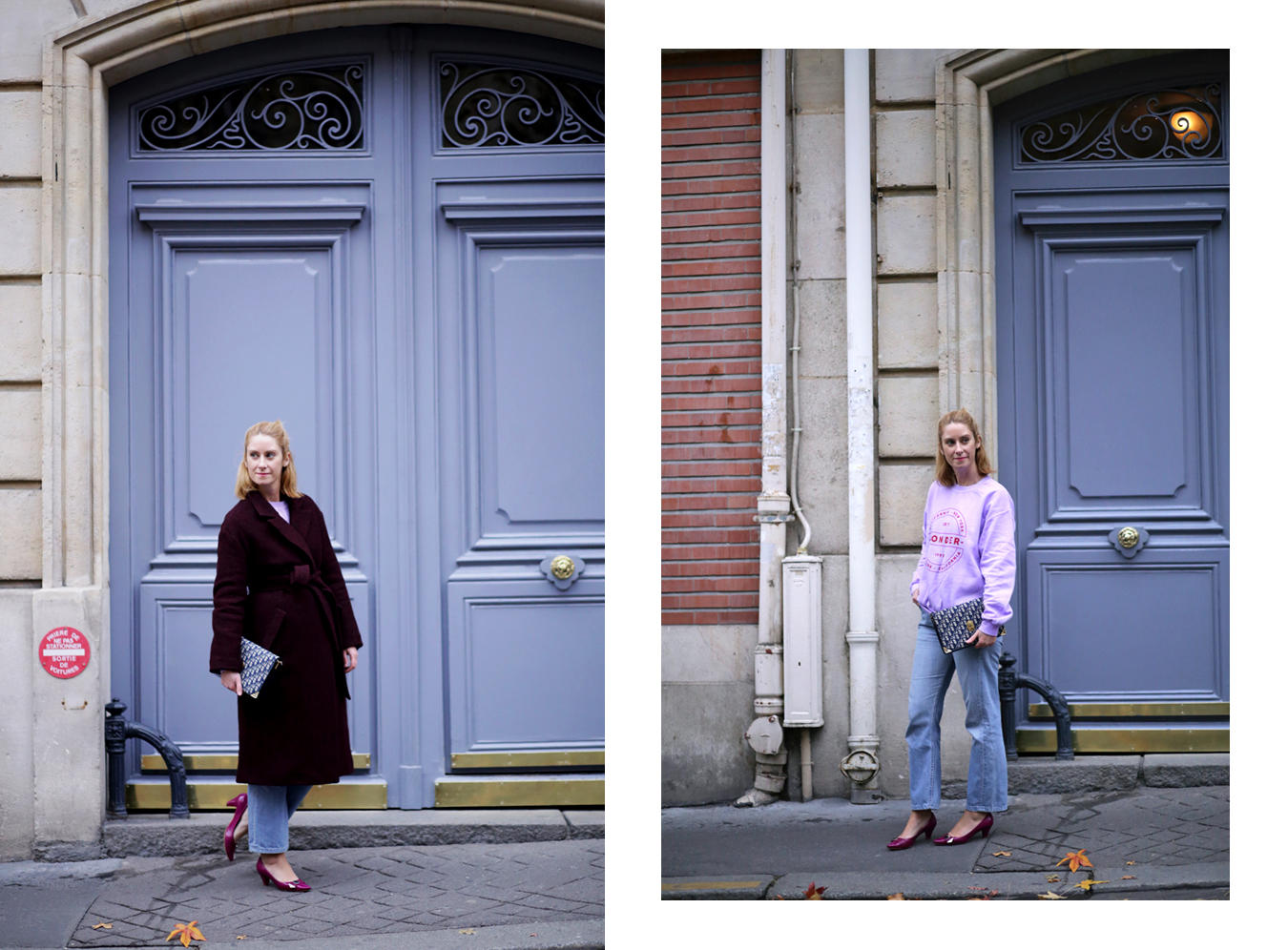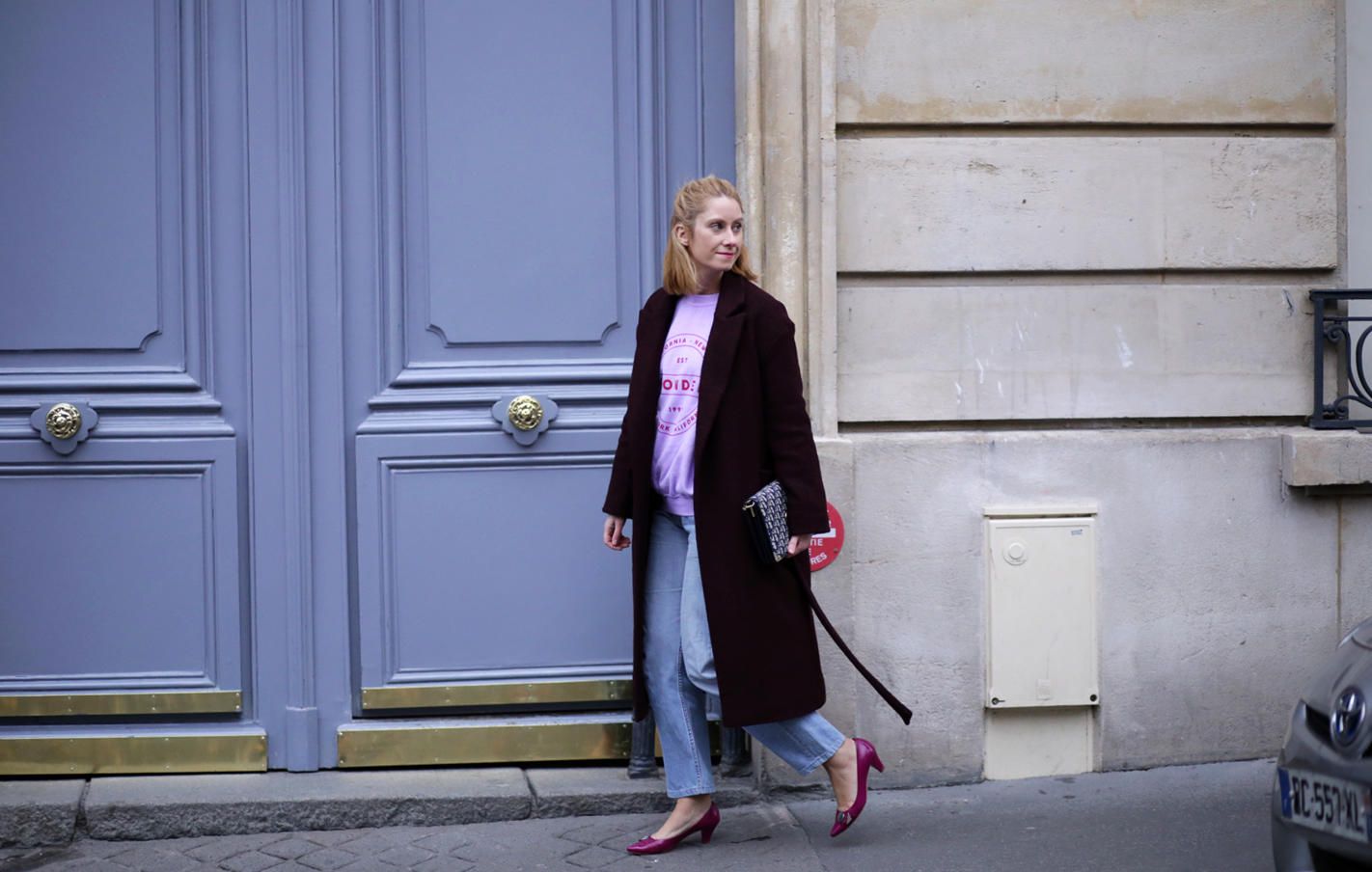 Photos : Au Petit Imprevu
Manteau /Coat : Marks & Spencer –  Sweat : Urban Outfitters  –  Jeans : Levi's vintage from Kiliwatch  –  Escarpins / Kitten heels : Marc Jacobs  –  Sac / Bag : Christian Dior vintage