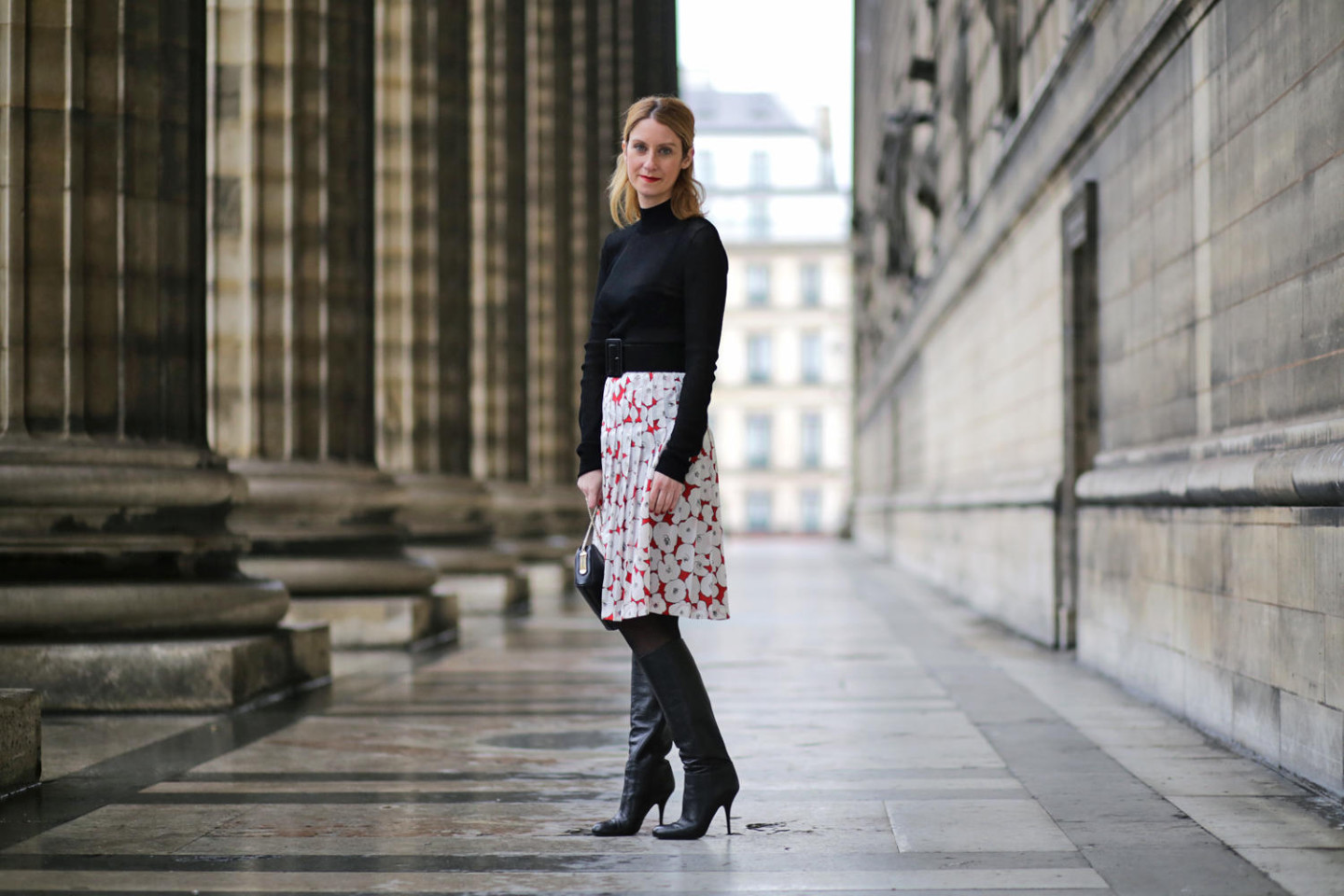 With the cold this week, I must admit that the boots have made their appearance again for this outfit.
On the other hand, for the clothes, I put my vintage little pleated skirt with flowers. When I said on BFM TV that it does not necessarily cost much to dress well, while having its own style. That is true!!! The proof, I had found this skirt at Emmaus for less than 5 €.
For this look, I opted for an almost total black look (except the skirt). As much in summer, I wear this skirt in red, white and black print with light tones but there I wanted to play the minimal chic card. This is the kind of look that the Americans love and that I find ideal here in France to go out in the evening with our lover for example. So I combined this skirt with a very fine and transparent sweater from the H&M Conscious collection (March 2017) worn with a vintage cut out bra that I adore and that I had not yet managed to wear till I found a transparent sweater or top like this one. For the rest, I bet on a very wide belt, a small black bag and high-heeled boots to accessorize my outfit.
I'm ready to be invited to the restaurant;)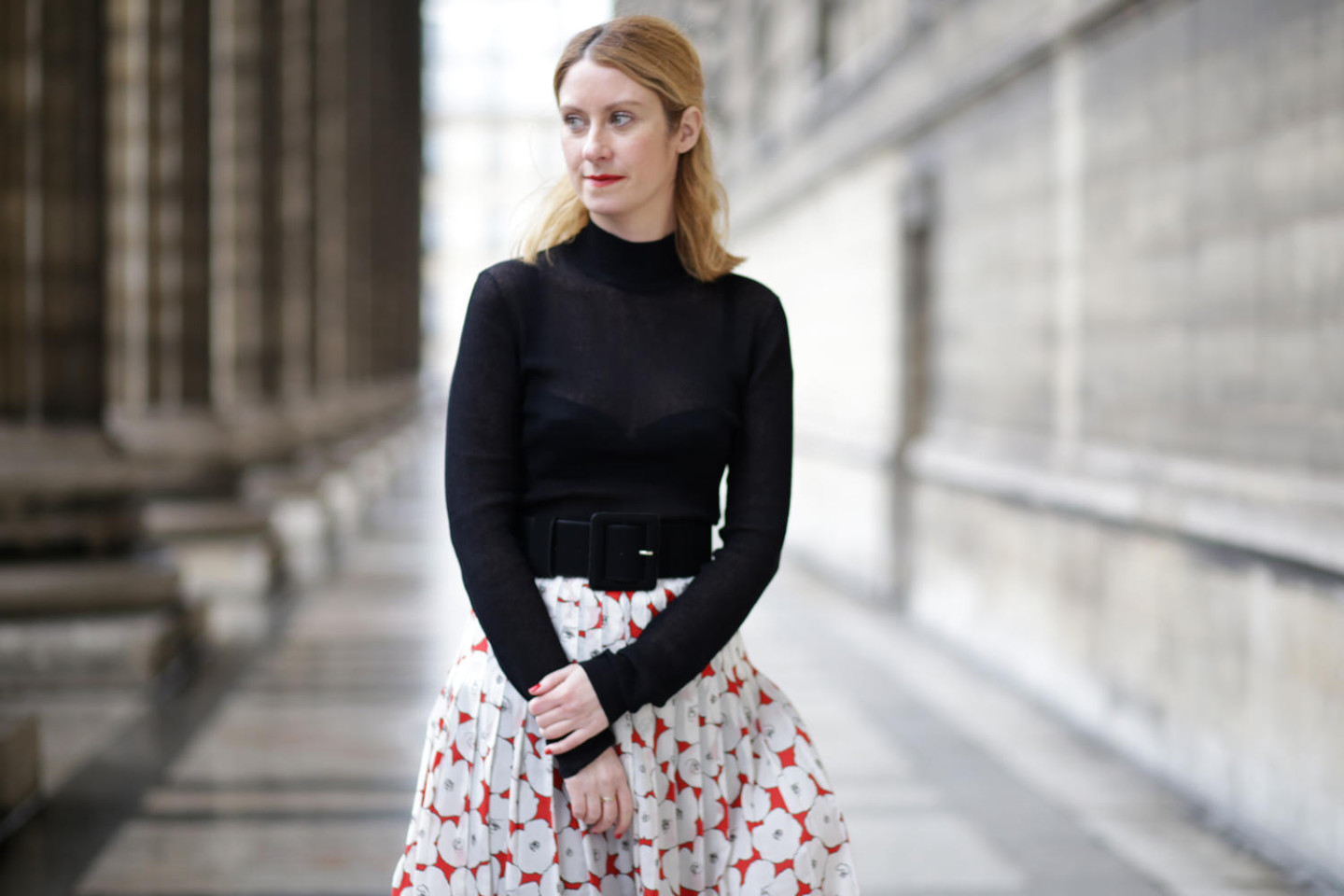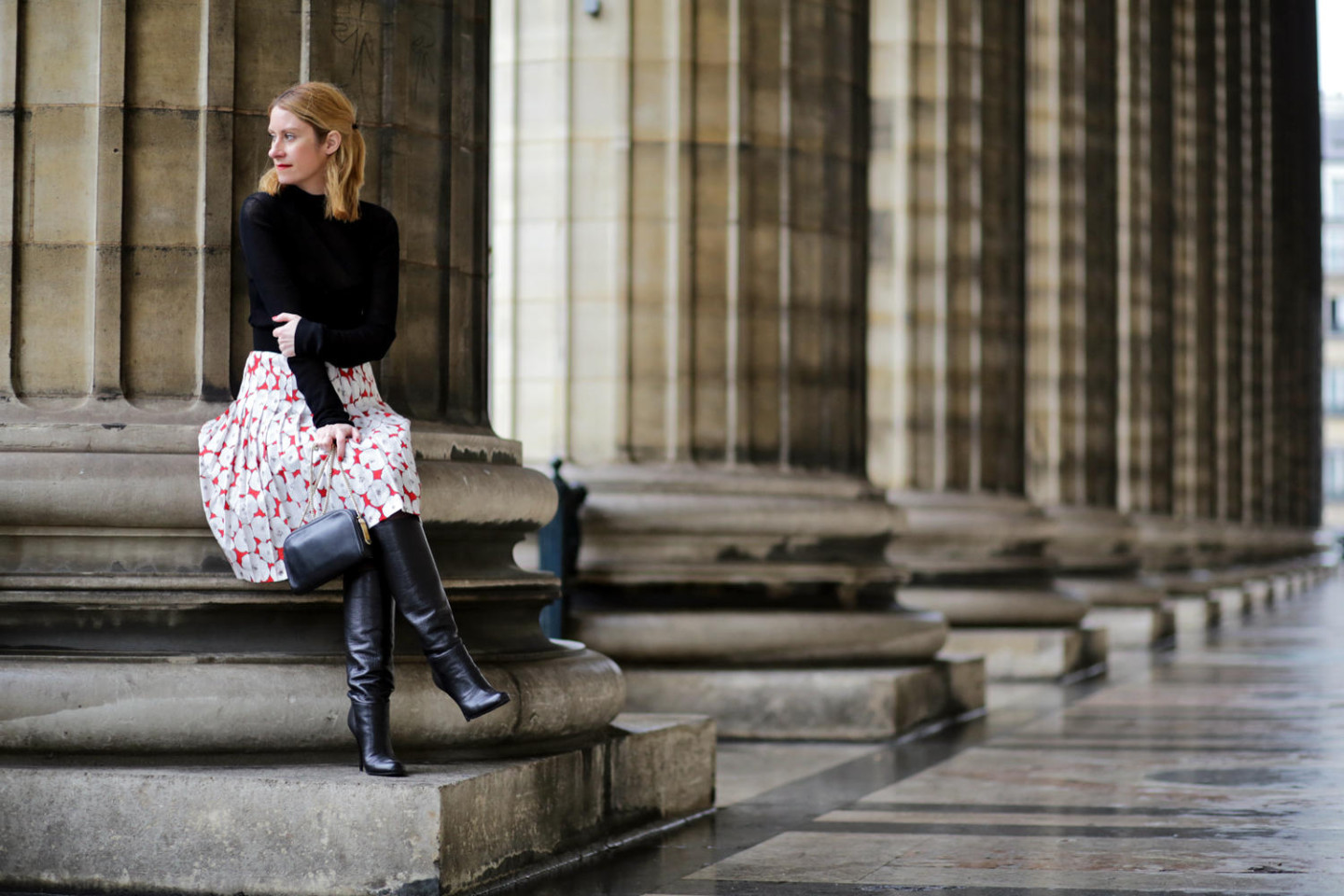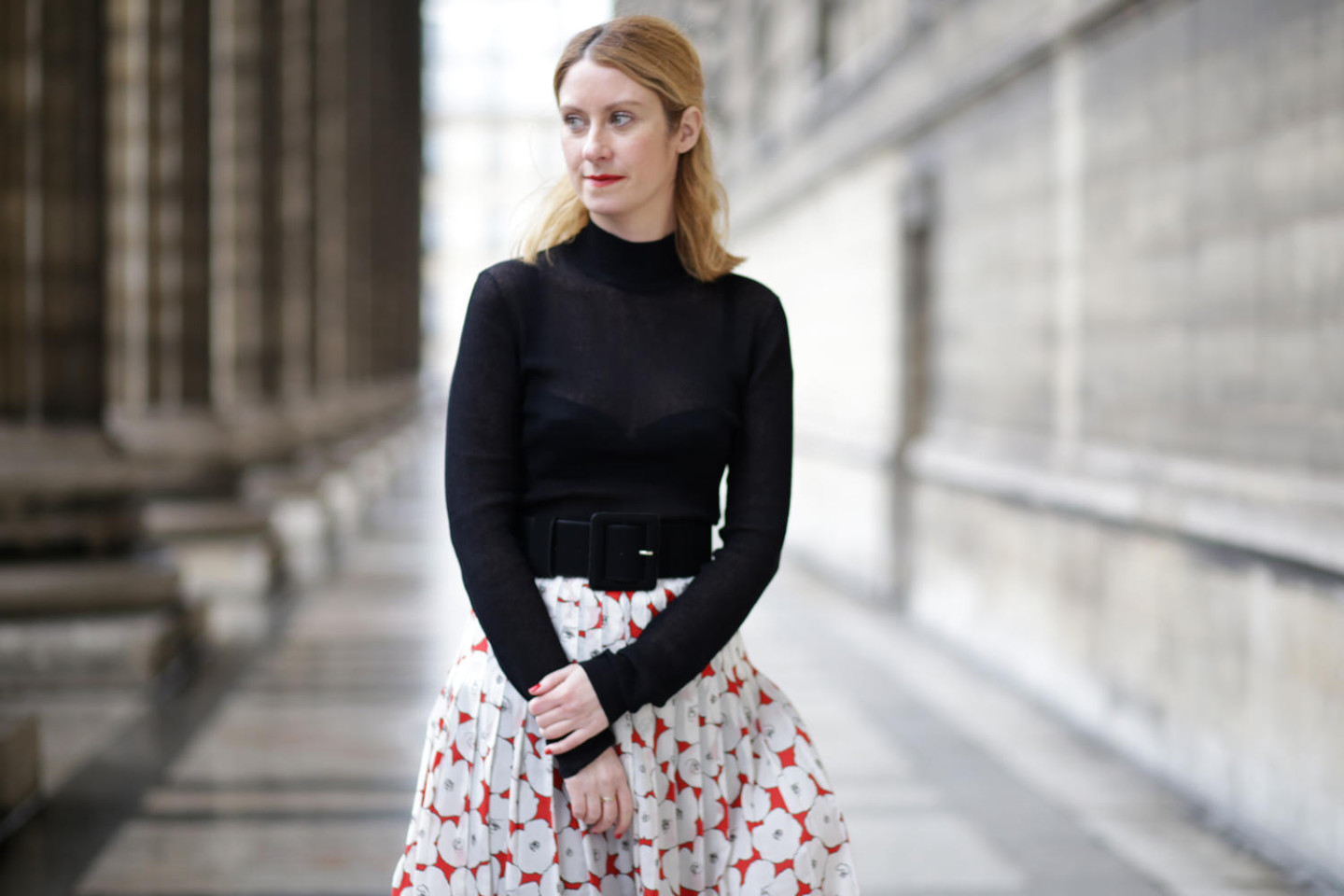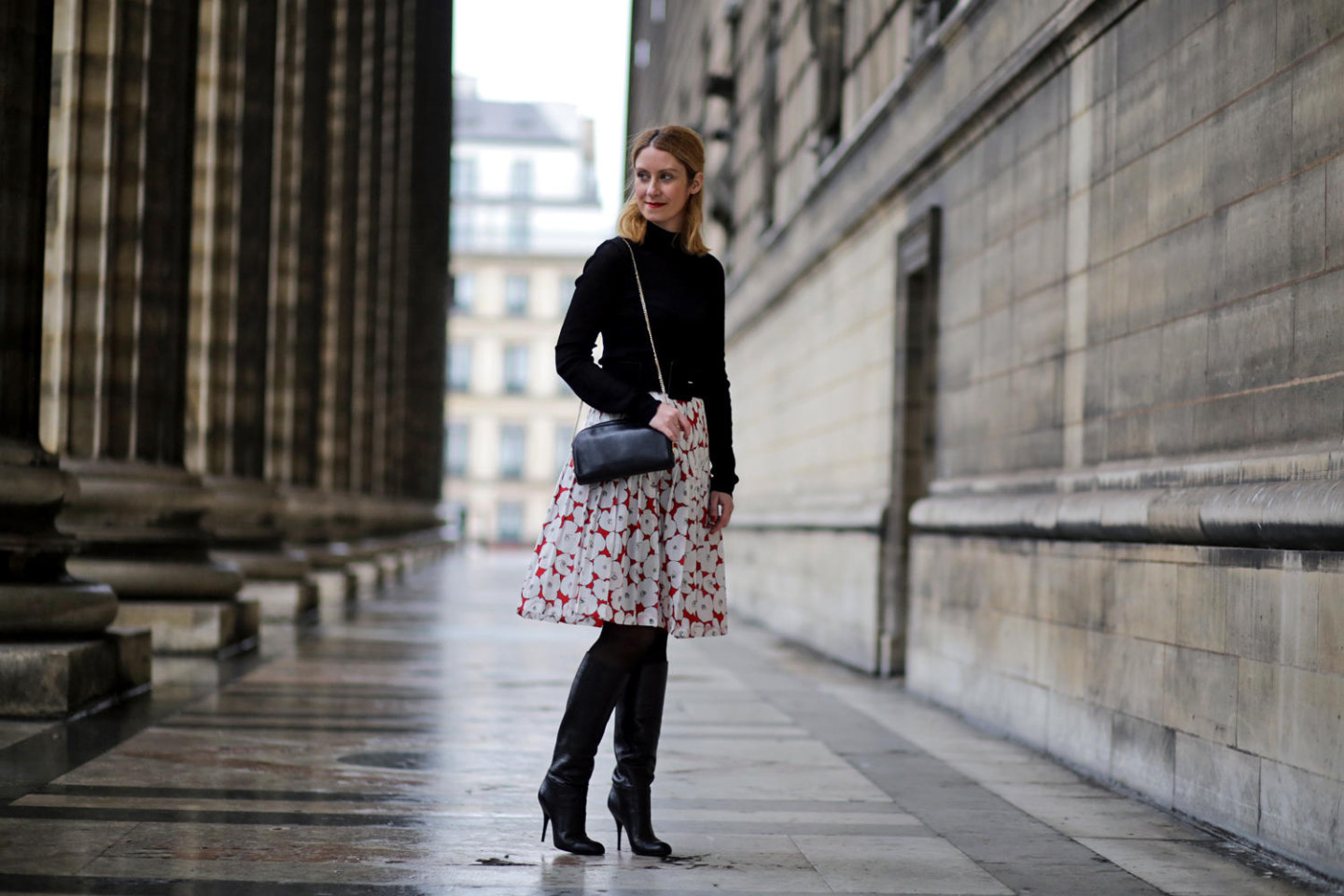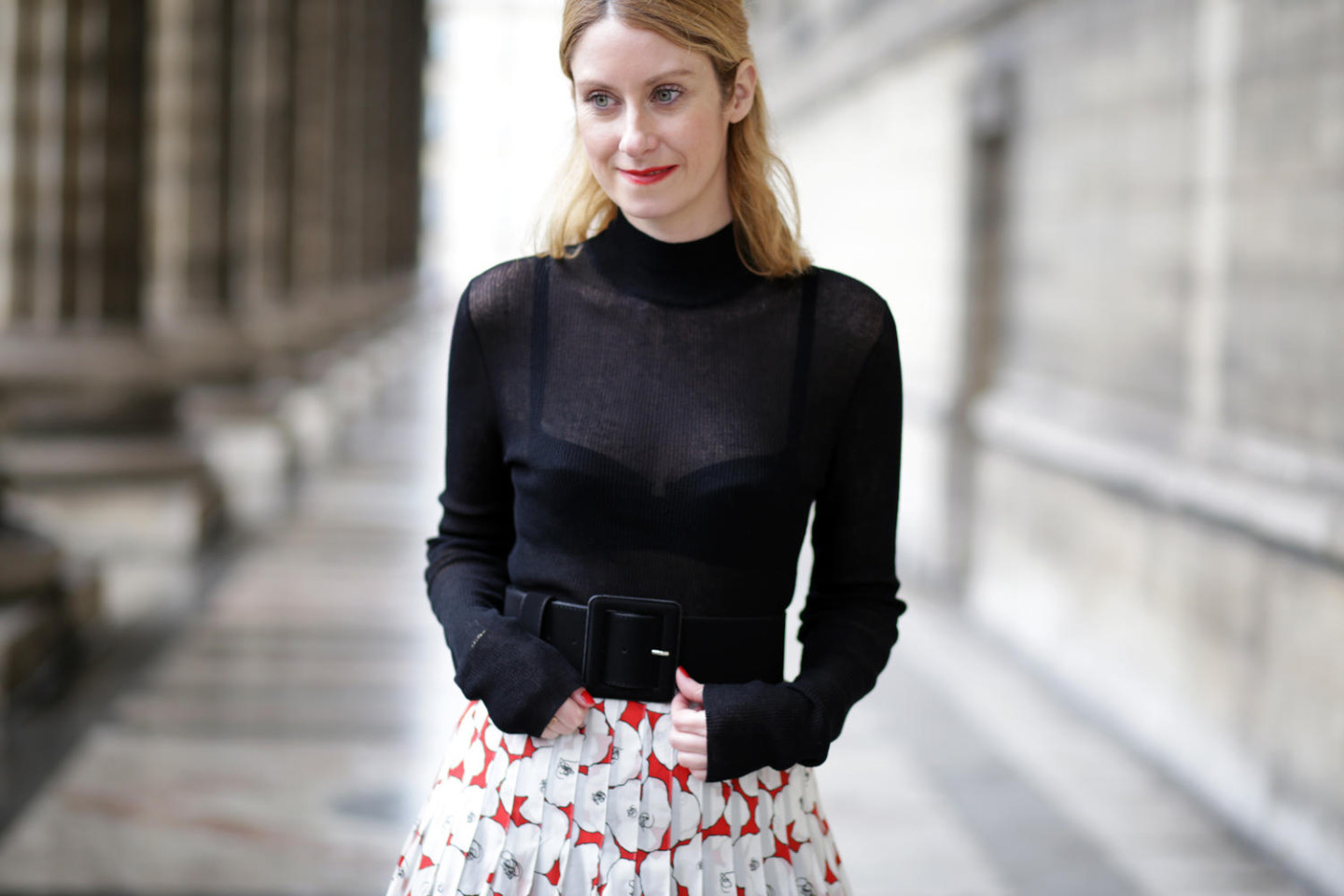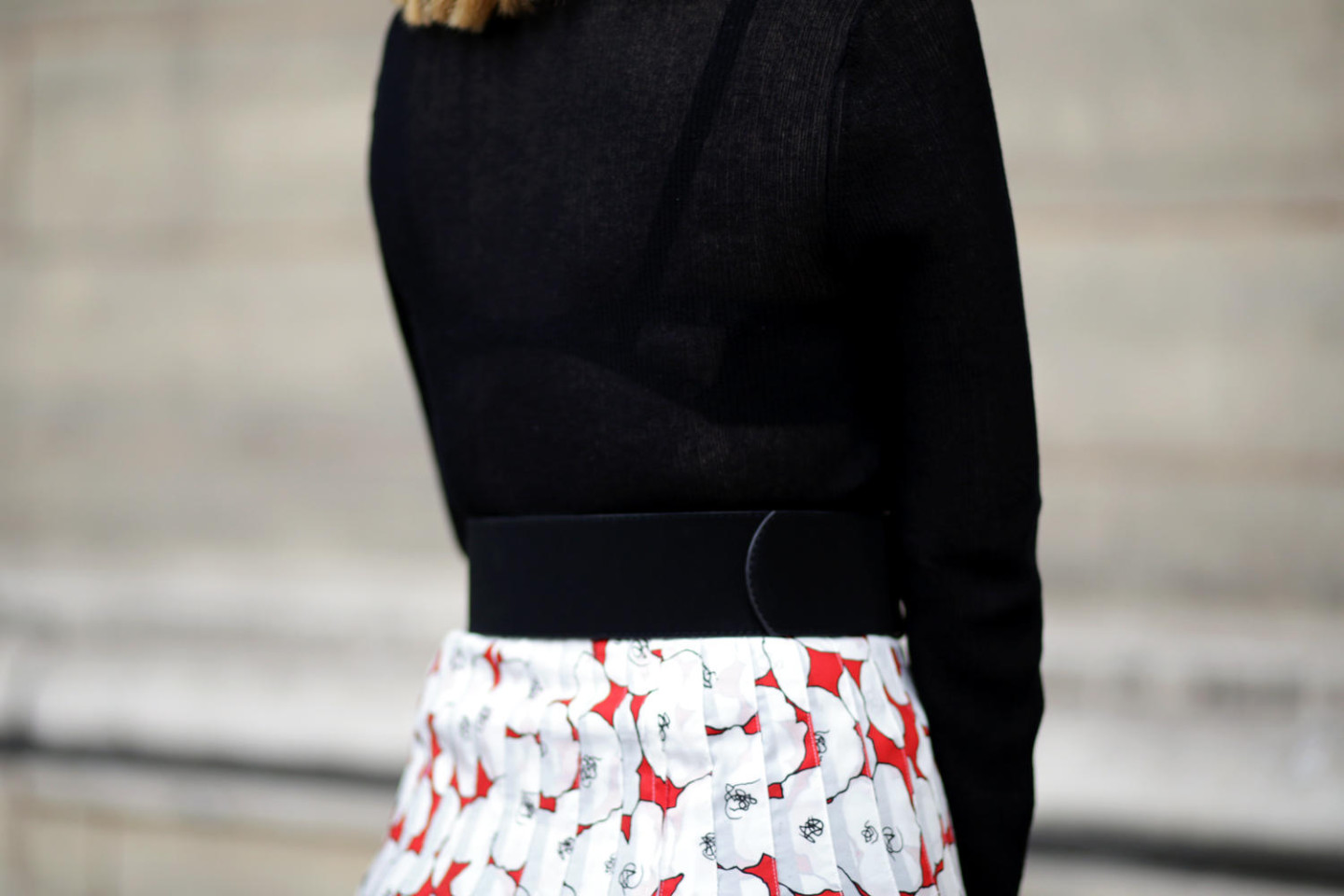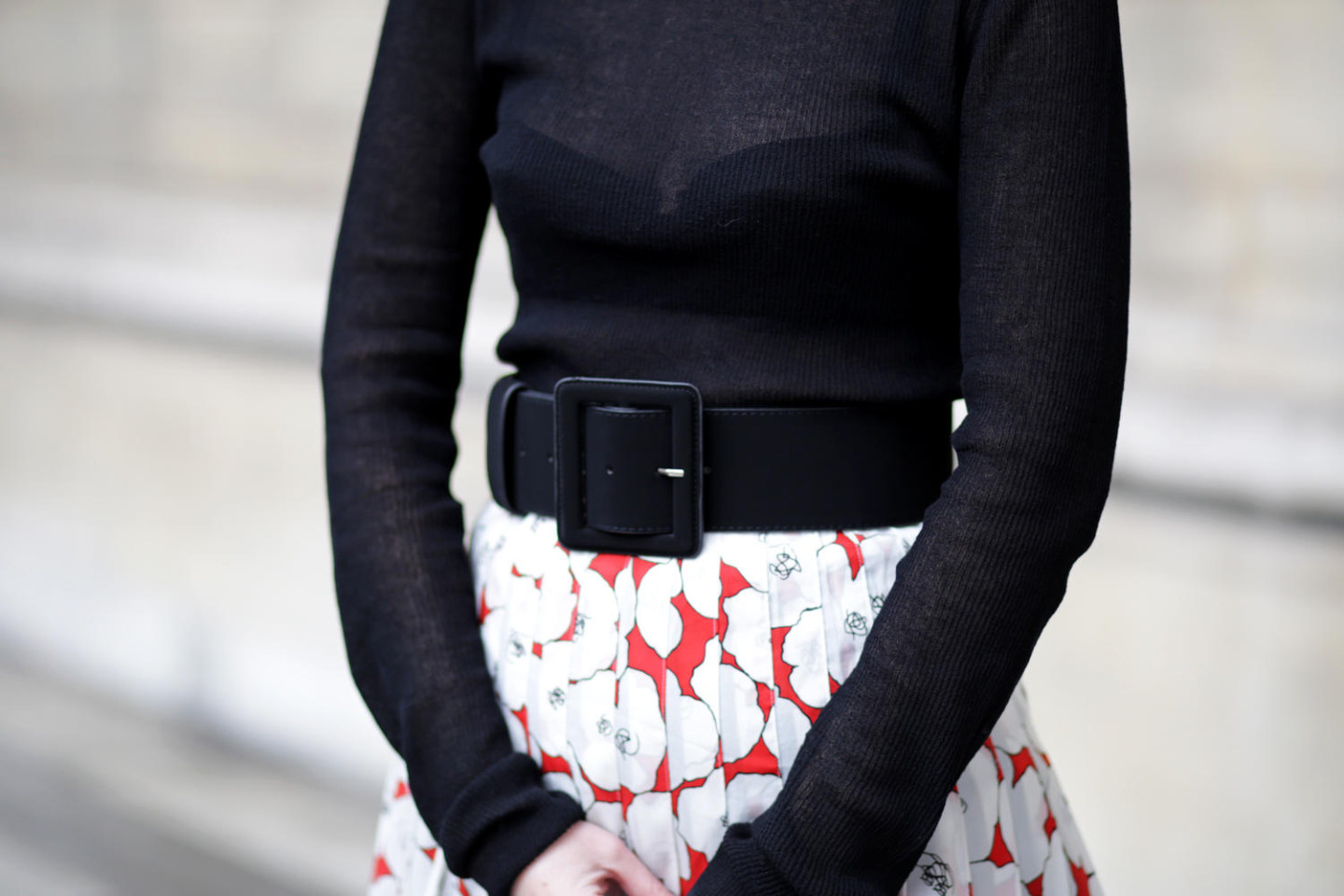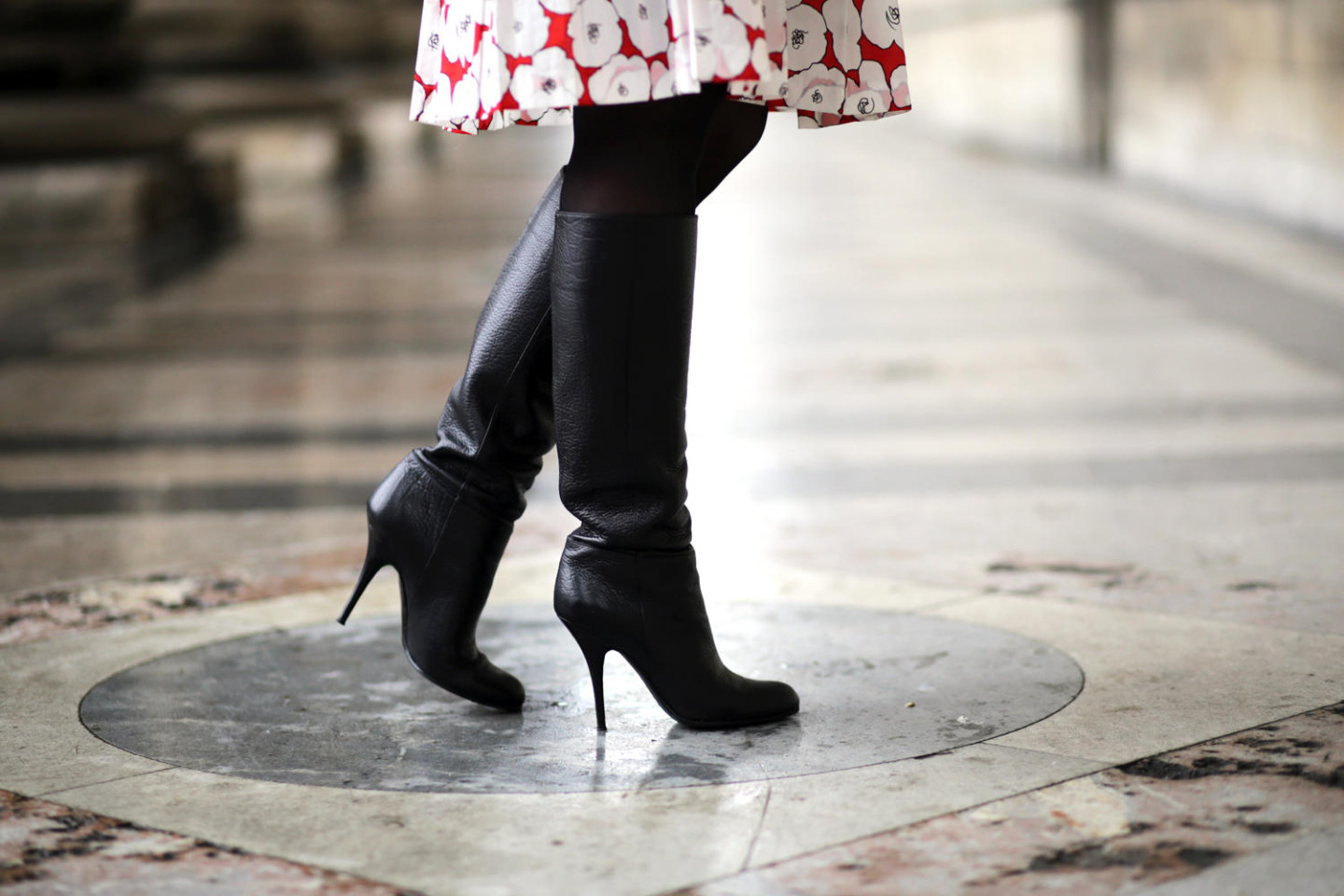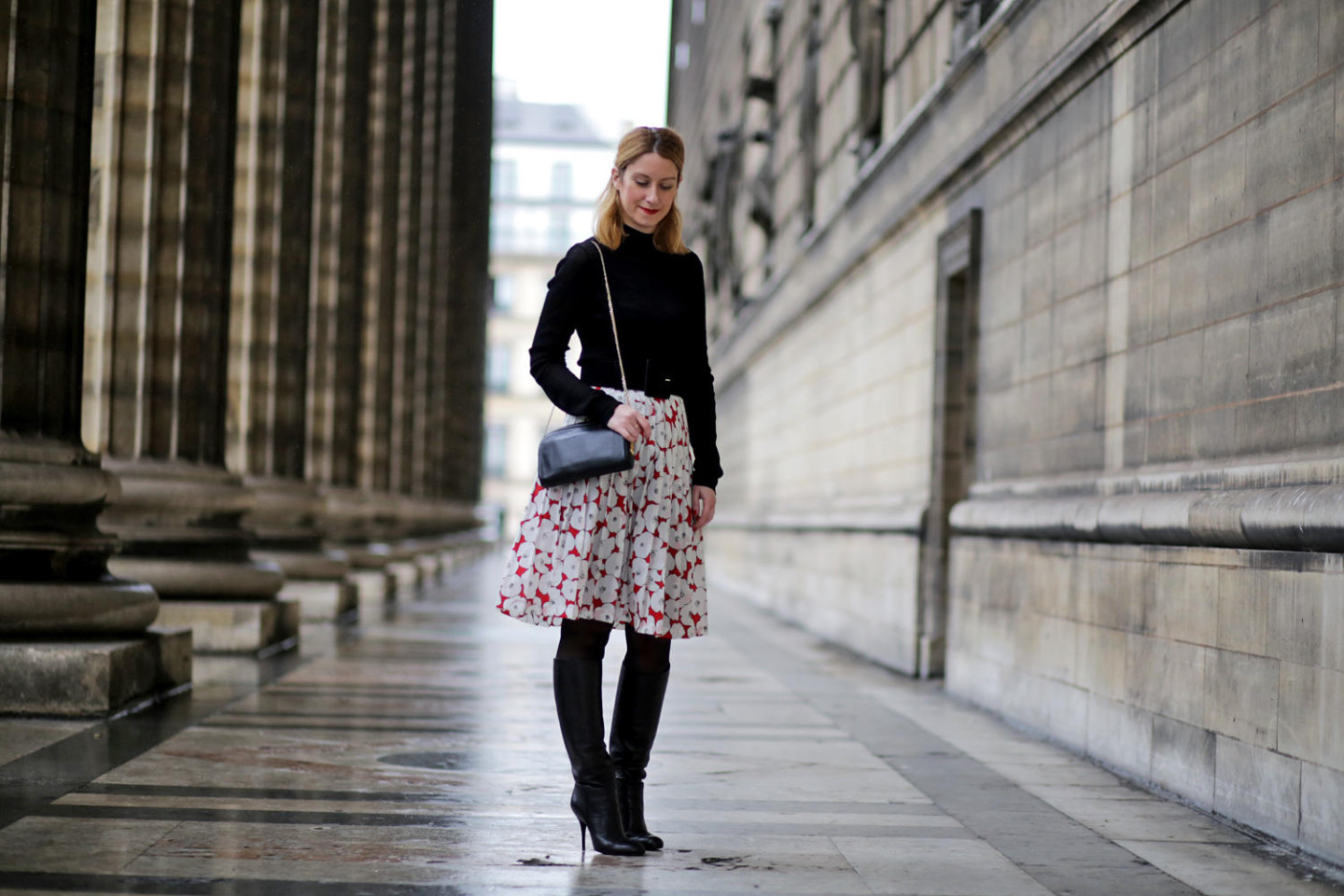 Photos : Au Petit Imprévu
Pull /Jumper : H&M Conscious  –  Jupe / Skirt : Vintage  –  Ceinture / Belt : New Look  –  Bottes / Boots : Casadei