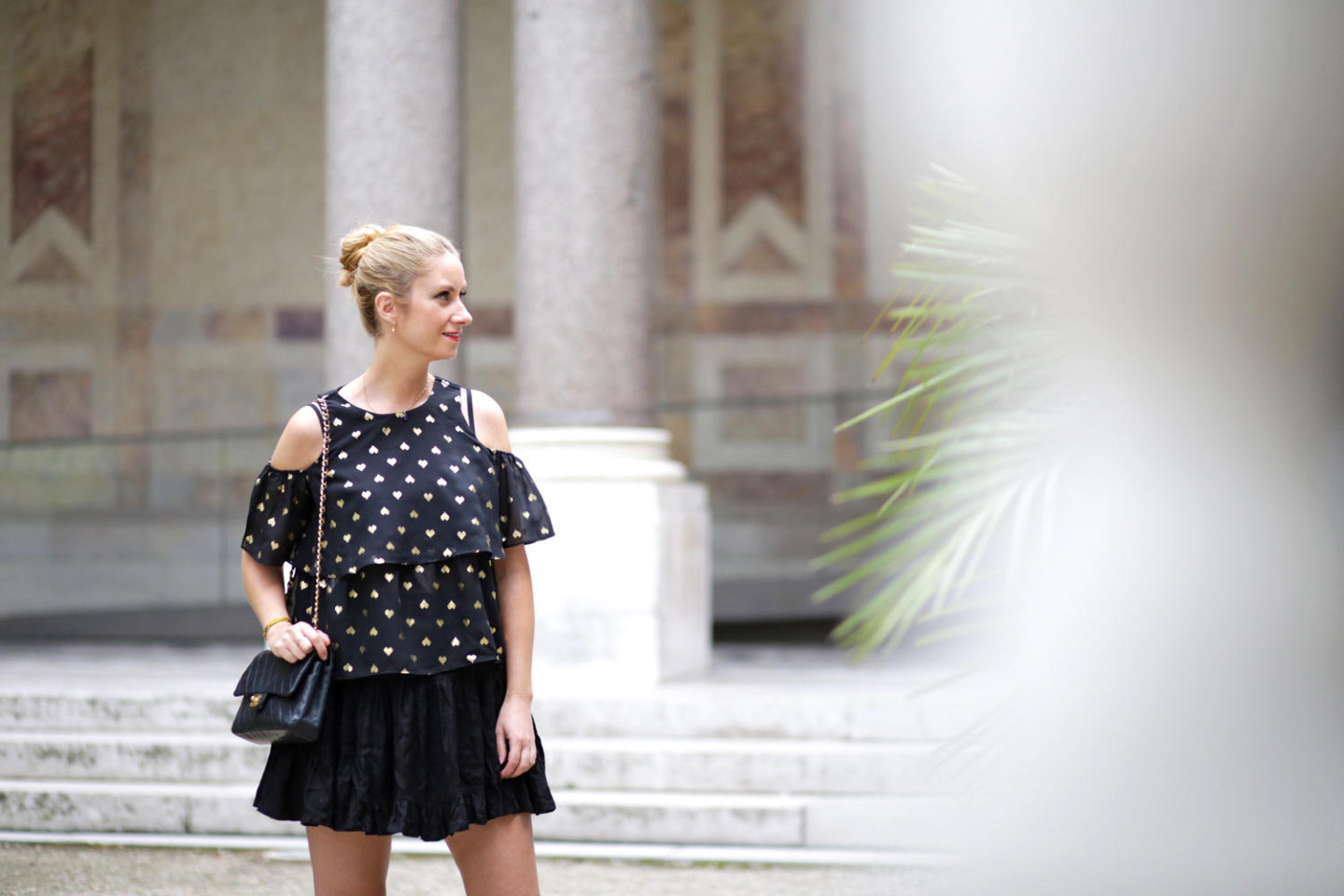 Hello, hello! Have you had a good weekend?
Excellent for me, even if it was very short. On Saturday, I was working at Interfilière / Salon de la Lingerie Fair where Promostyl (the Trend Office I'm working for) had a stand. Before leaving, I took the opportunity to take a walk on a few stands. It is always nice to have a small preview of swimwear collections for the summer of 2018. From what I have seen, I retain nice things at Billabong, Maison Lejaby (a beautiful overall for the beach to die for!) and Dora Larsen for her delicate lingerie, fun, colorful and simply goddess. Rendez-vous next year to discover all this in shops;)
Then I had time to enjoy a bit of the sun while walking along the Tuileries where is the fun fair that I adore and which lasts until the end of August. In real foodista, since few weeks, I started in ice-cream tasting to find the best ice cream Paris (except Berthillon) and so this time I went to Angélina where I tested the ice MontBlanc ( their specialty, a delight) associated with pear sorbet … the verdit is without appeal … go, taste the mix of those 2. It's sooo good!
Today, I wear a black and gold outfit for the Summer. I matched this flared top found at & Other Stories on which I added also a flared skirt but short (so all is fine with the proportion!) and I then played with black and gold accessories. Between my bag, my gold moccasins and the small bracelet with the olive green satin cord that gives golden reflections for the final touch … I hope that this new look will inspire you 🙂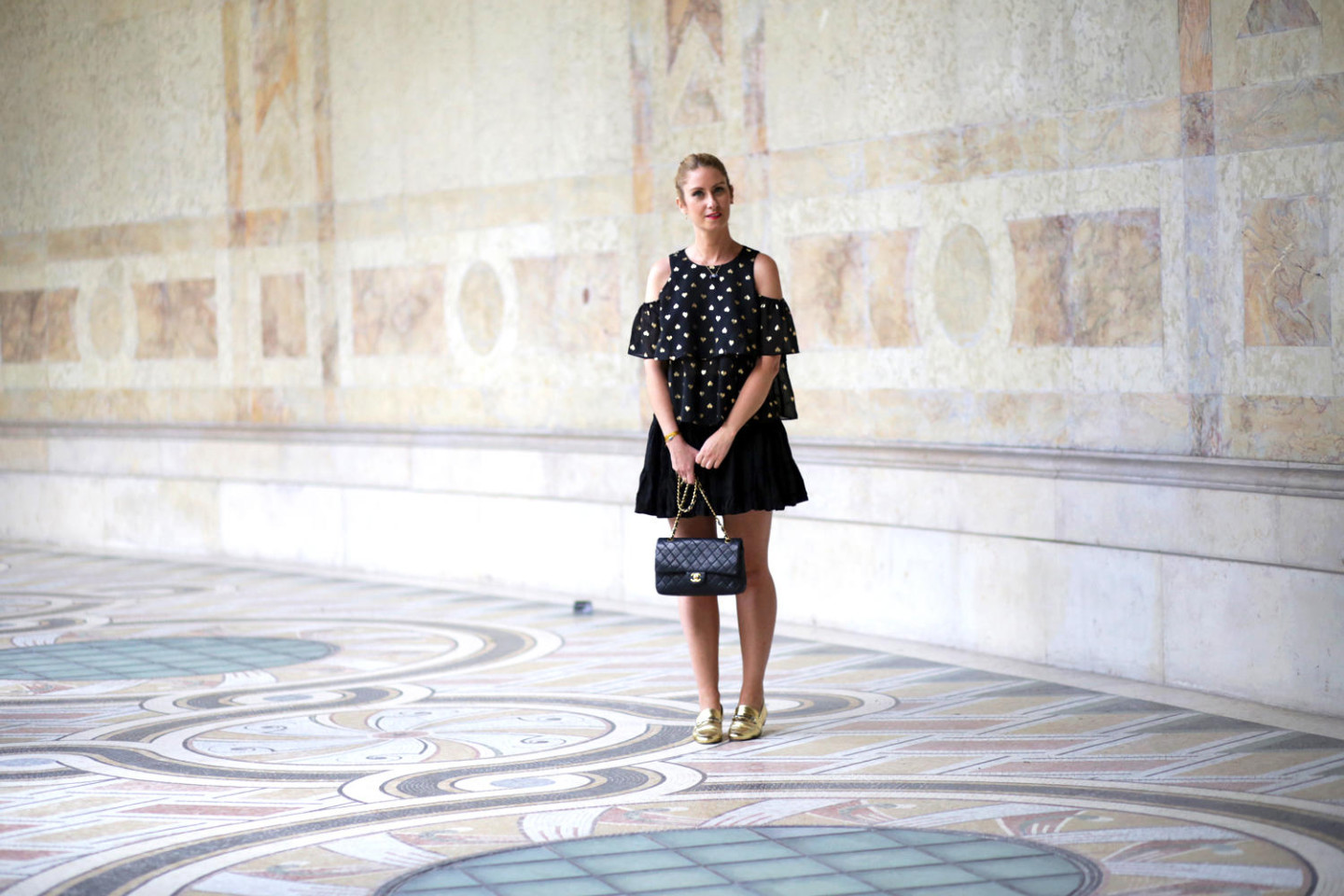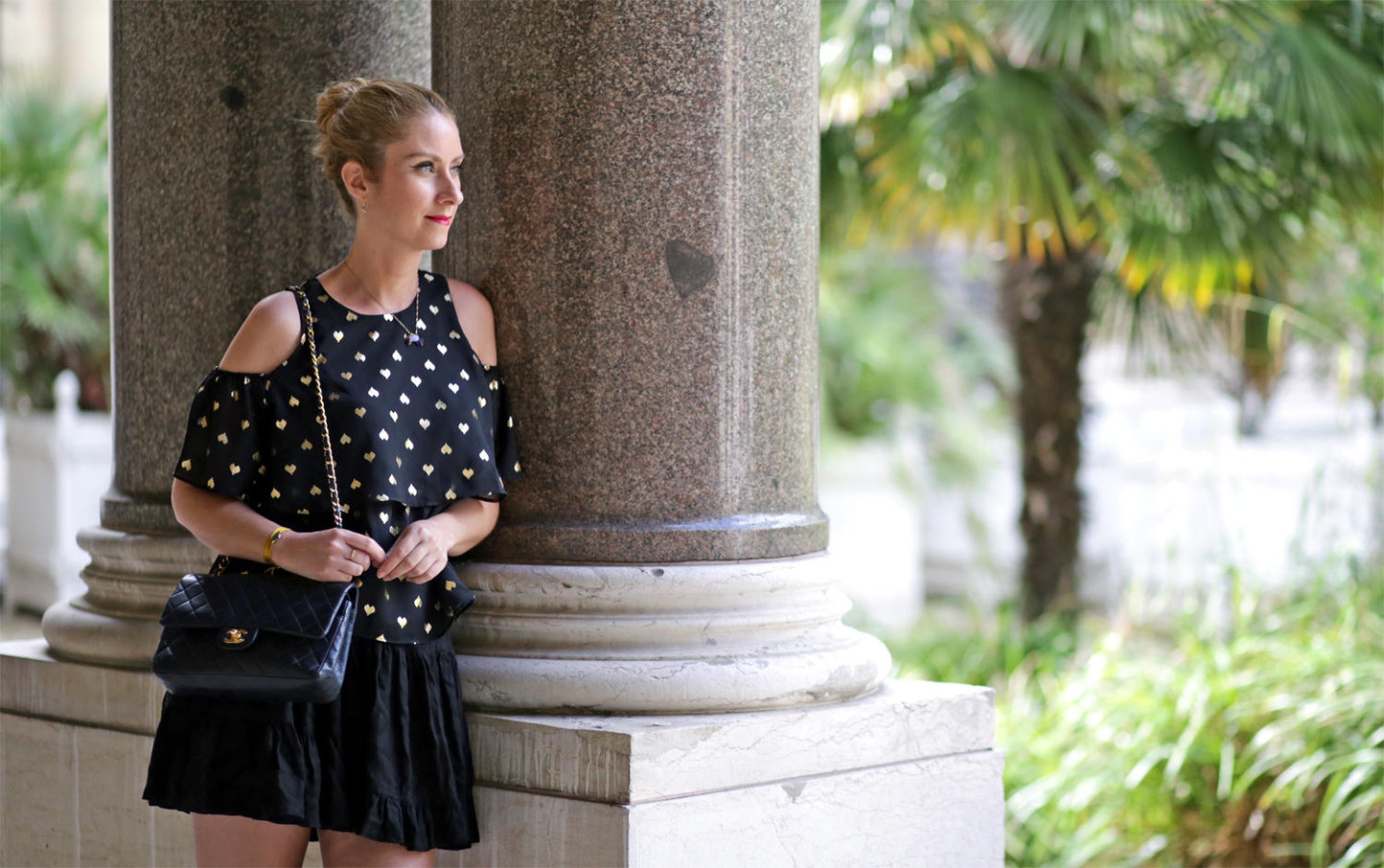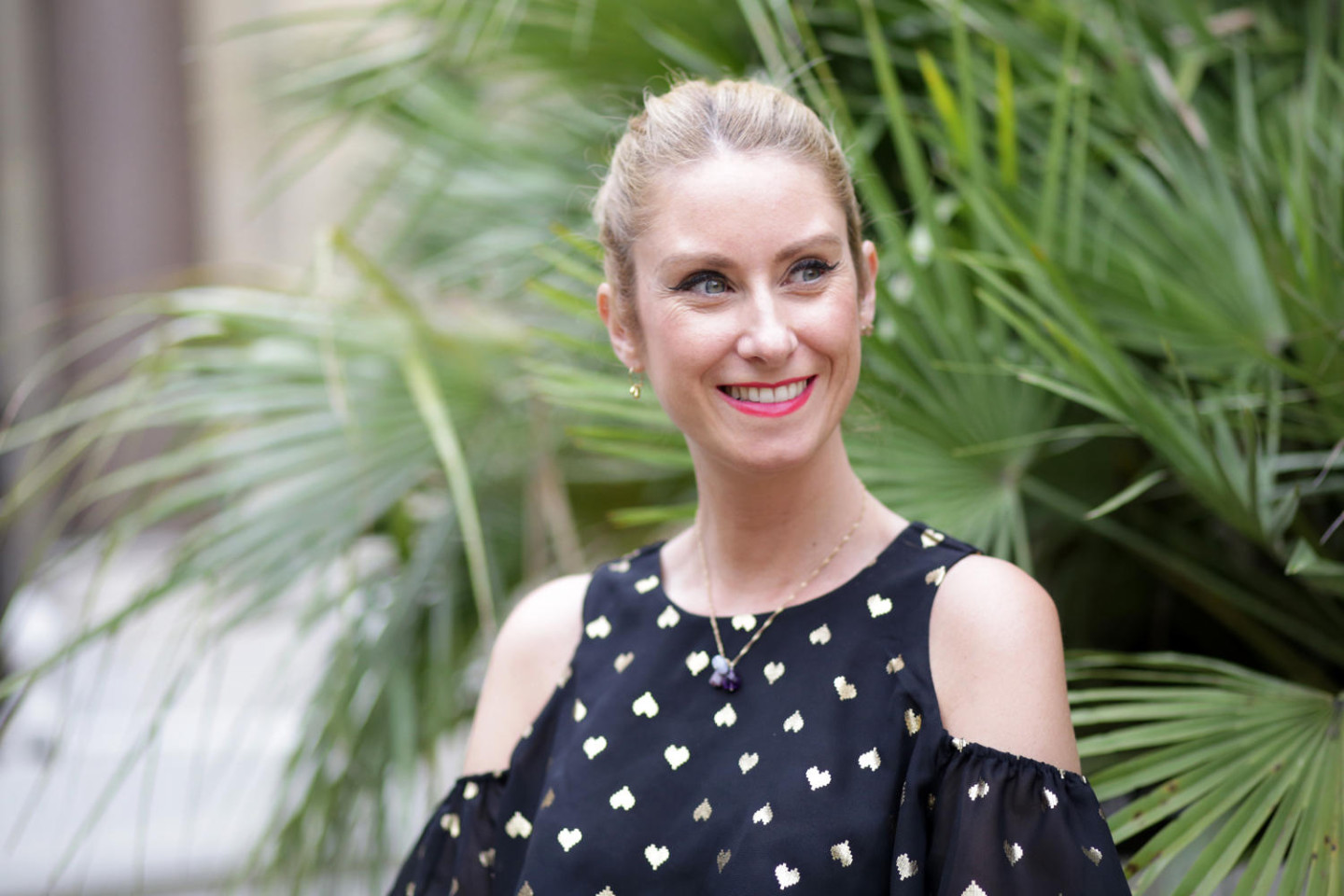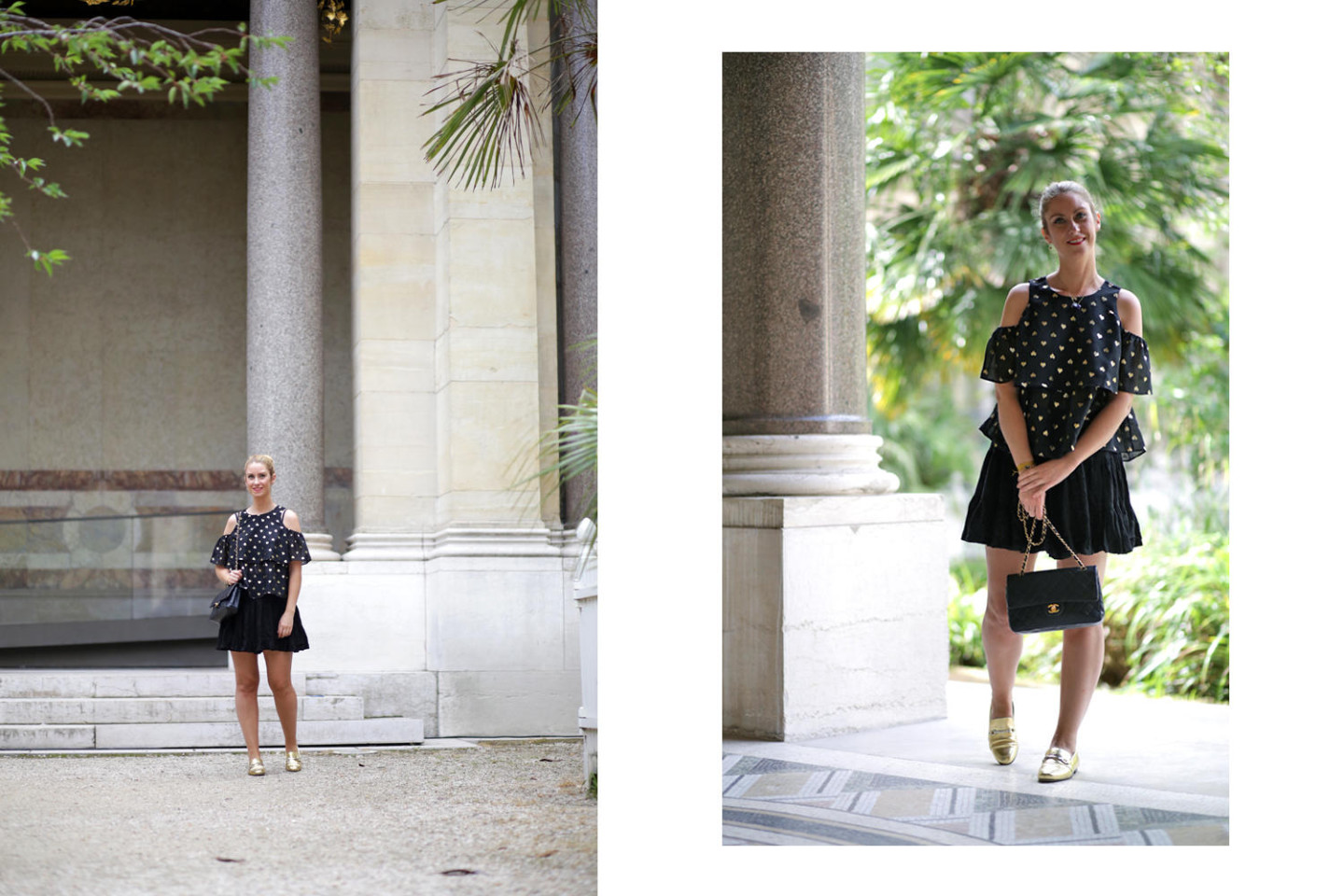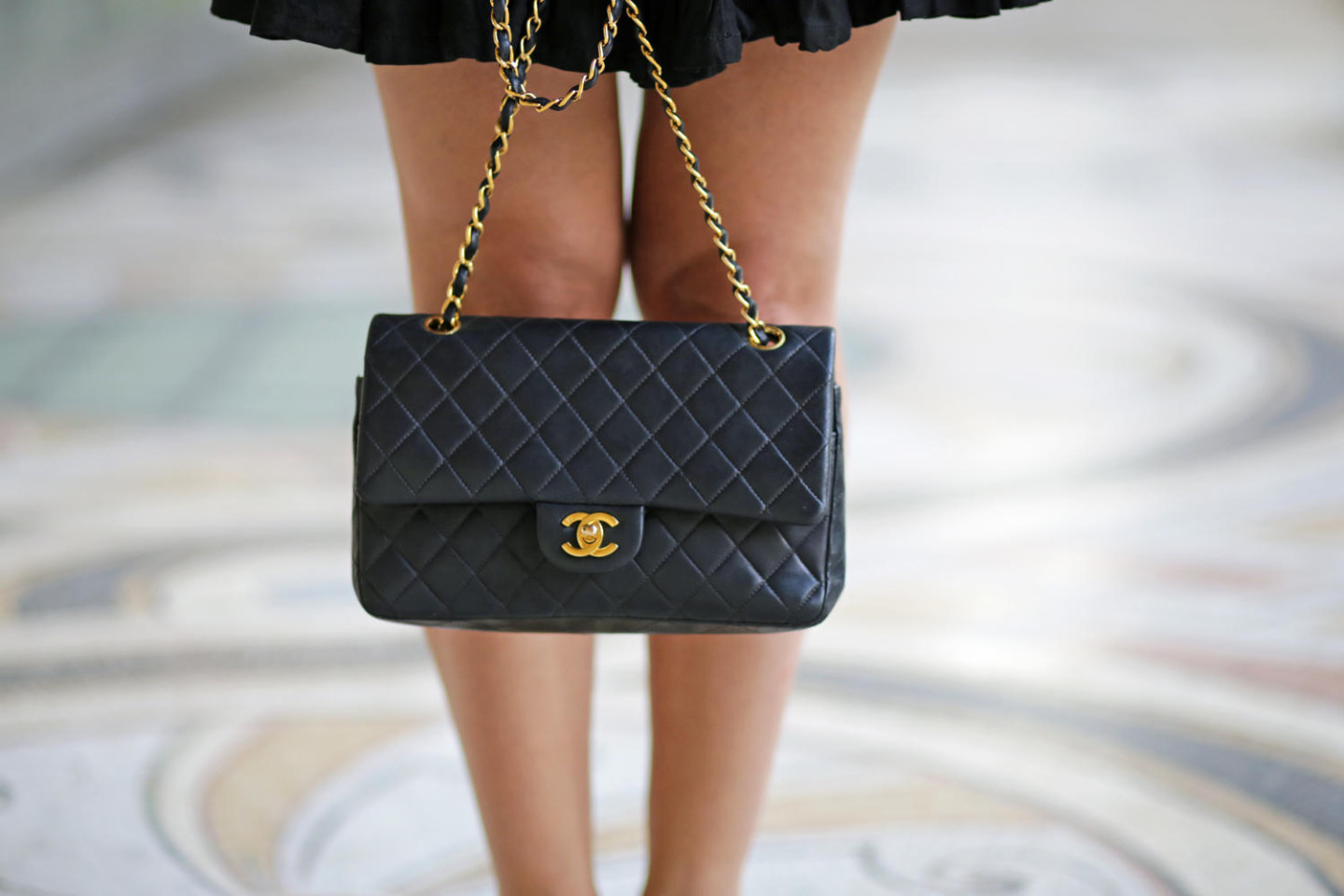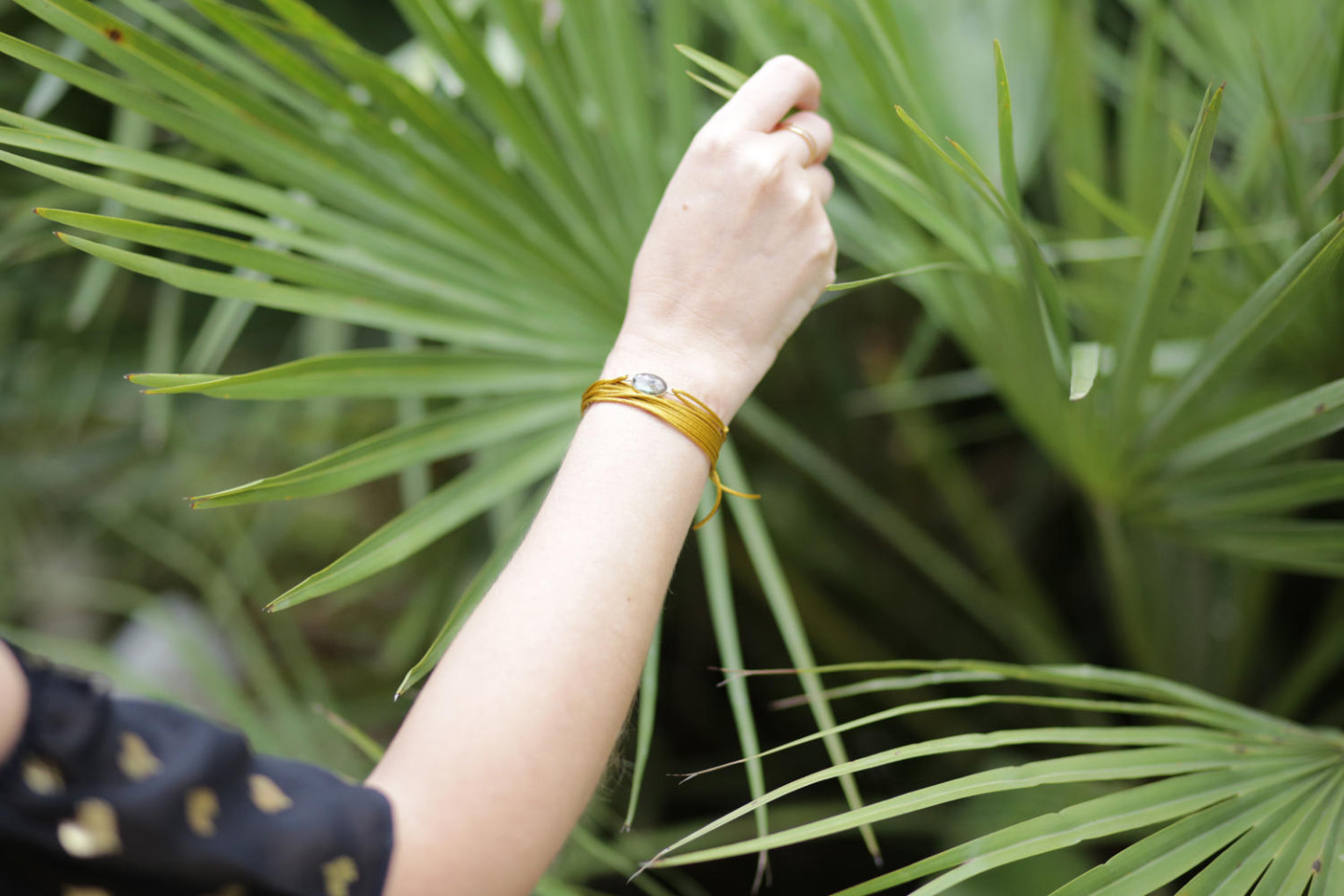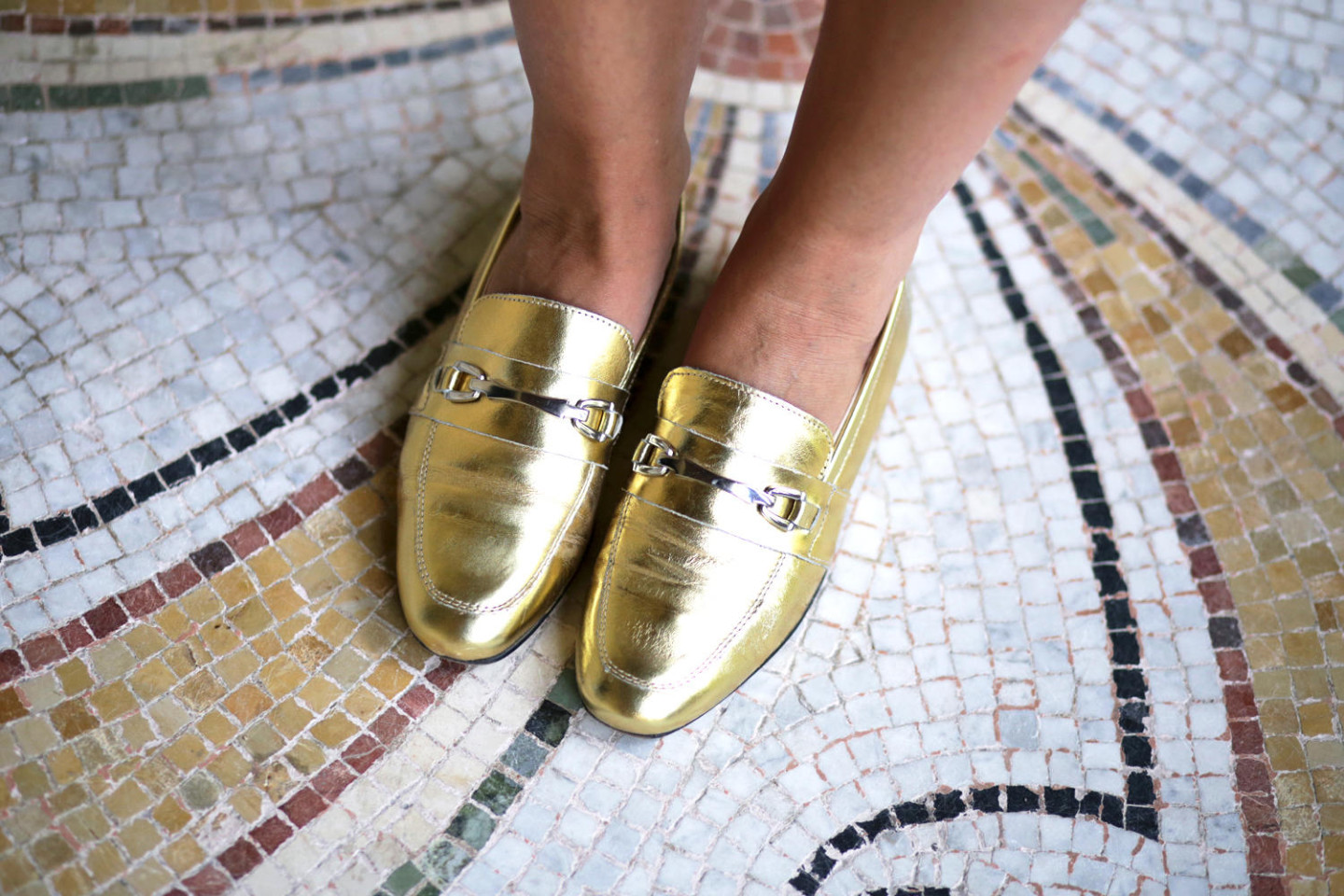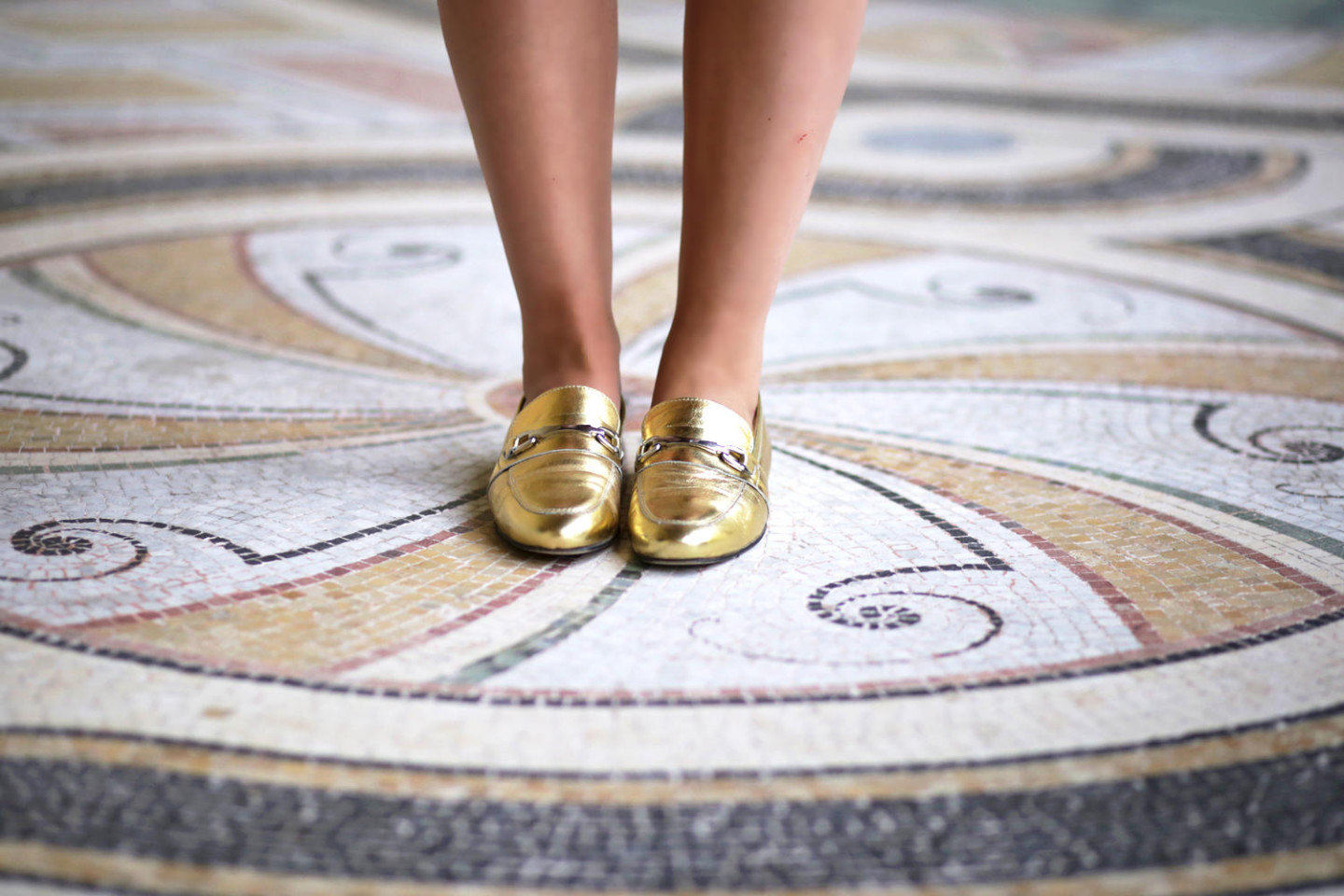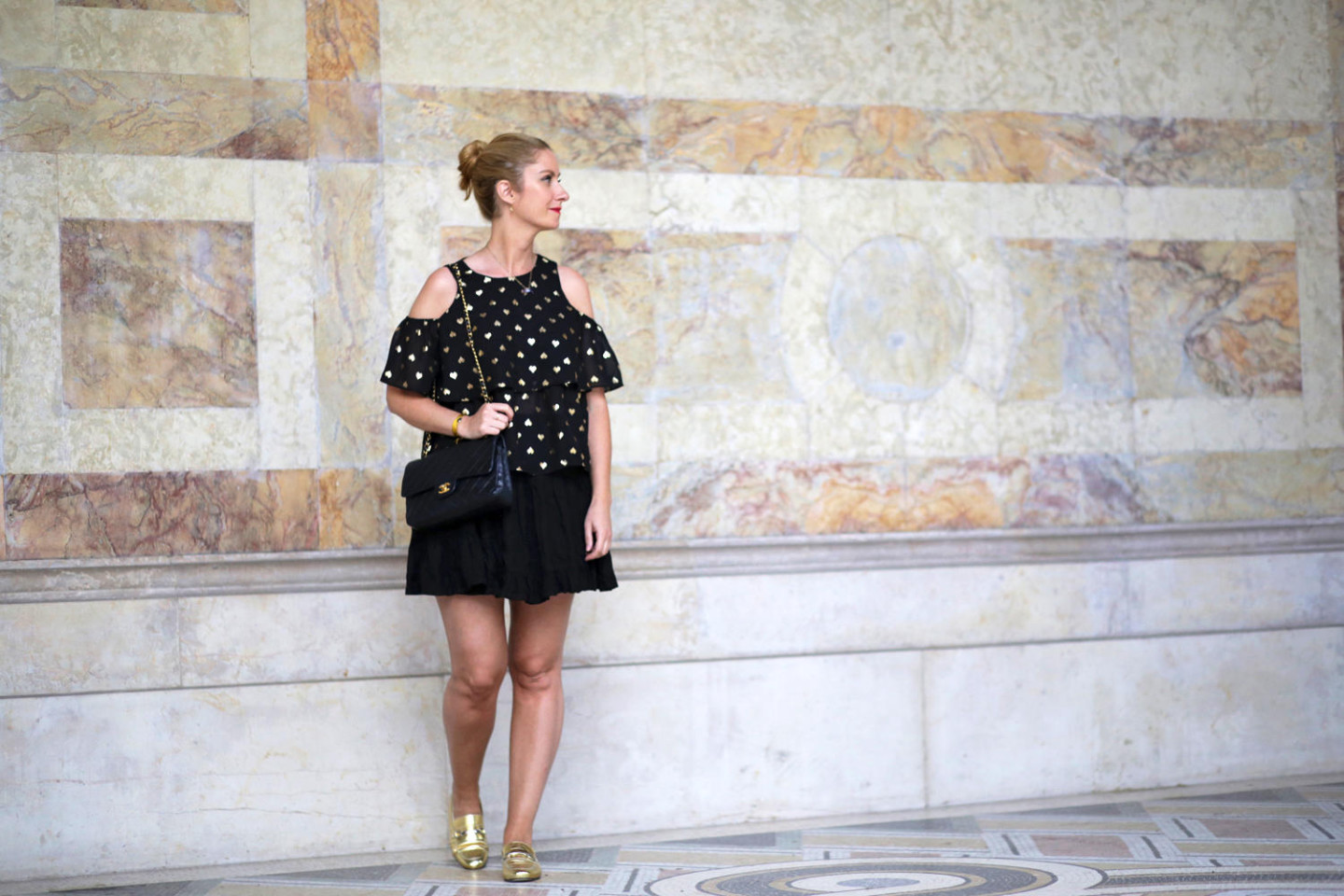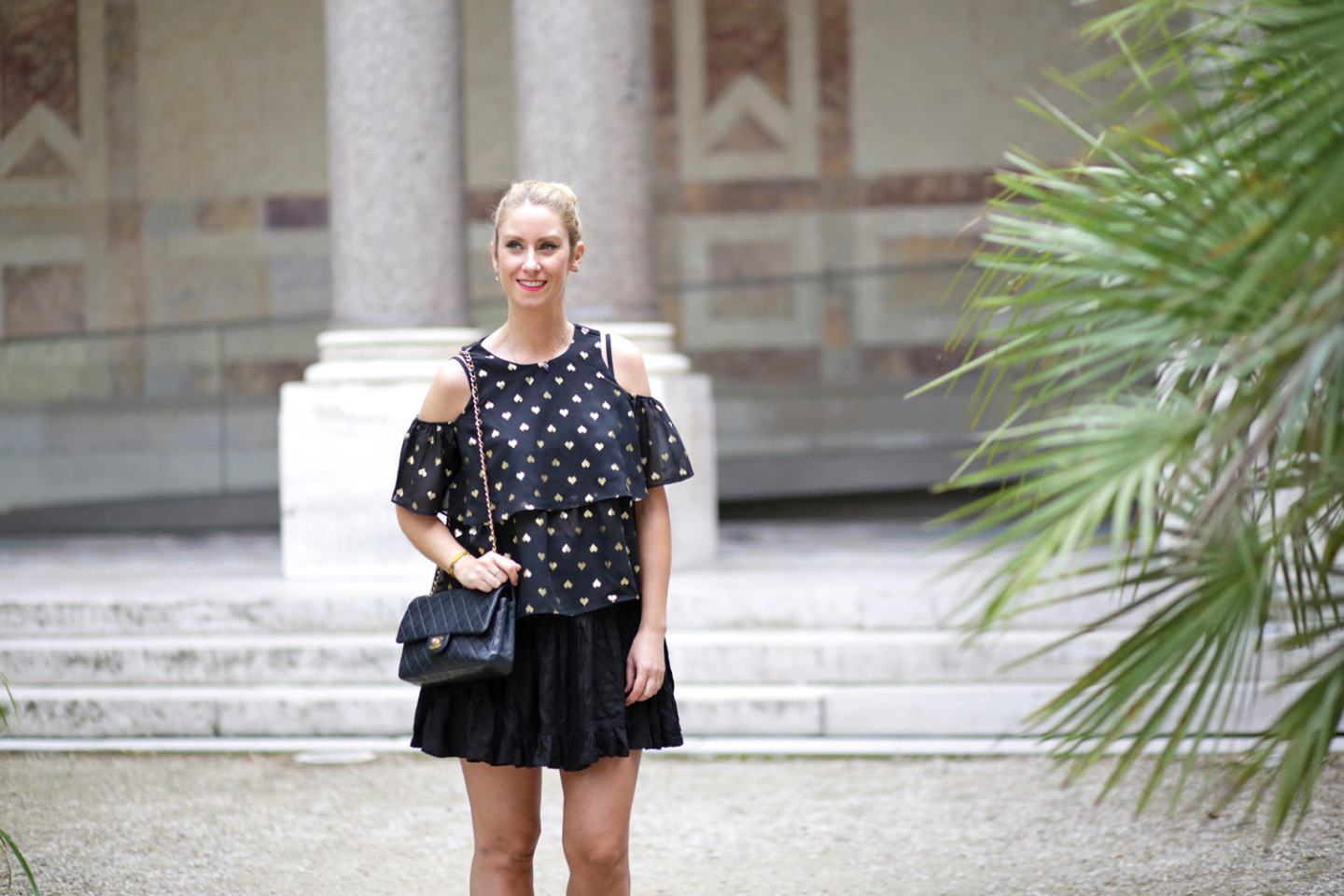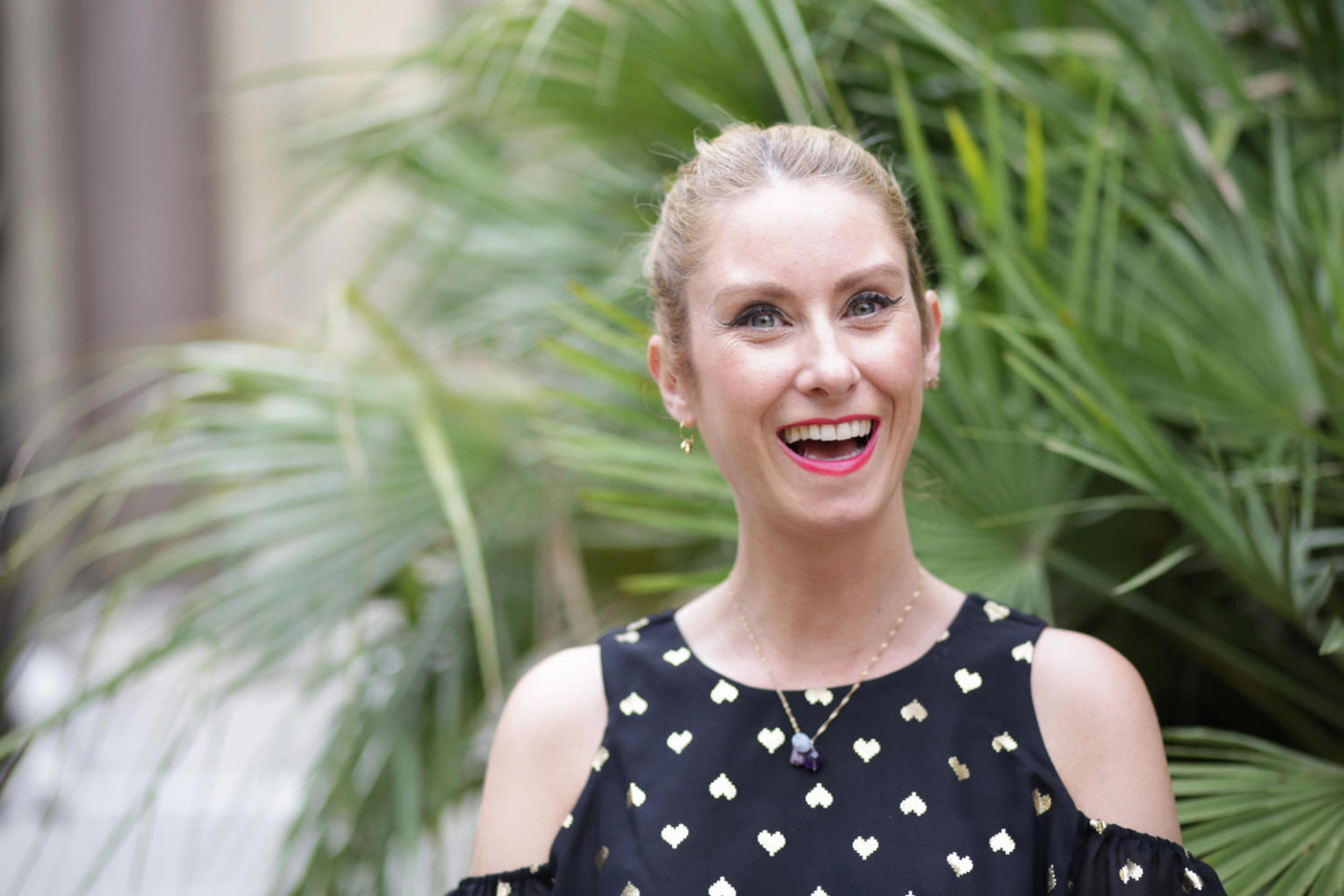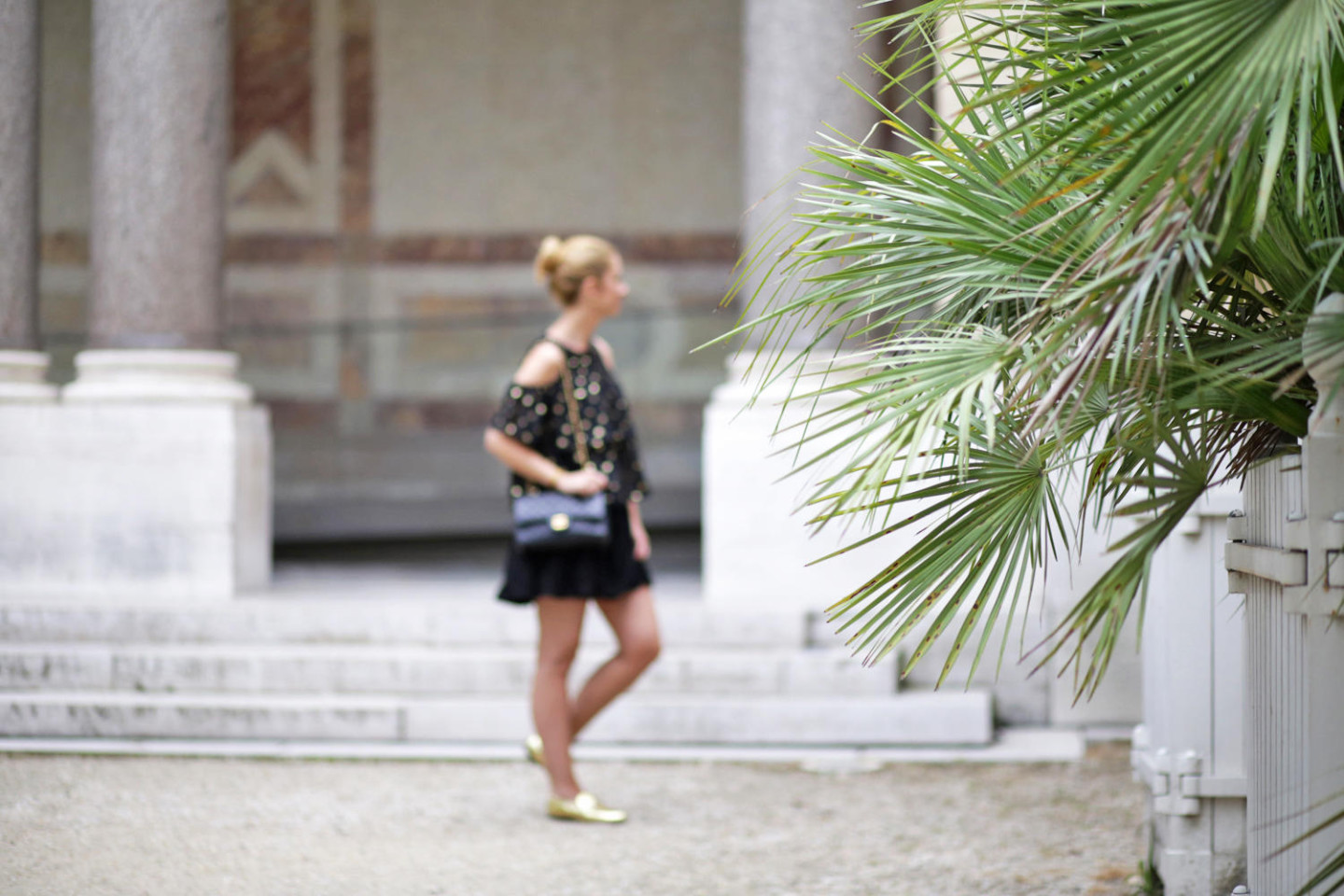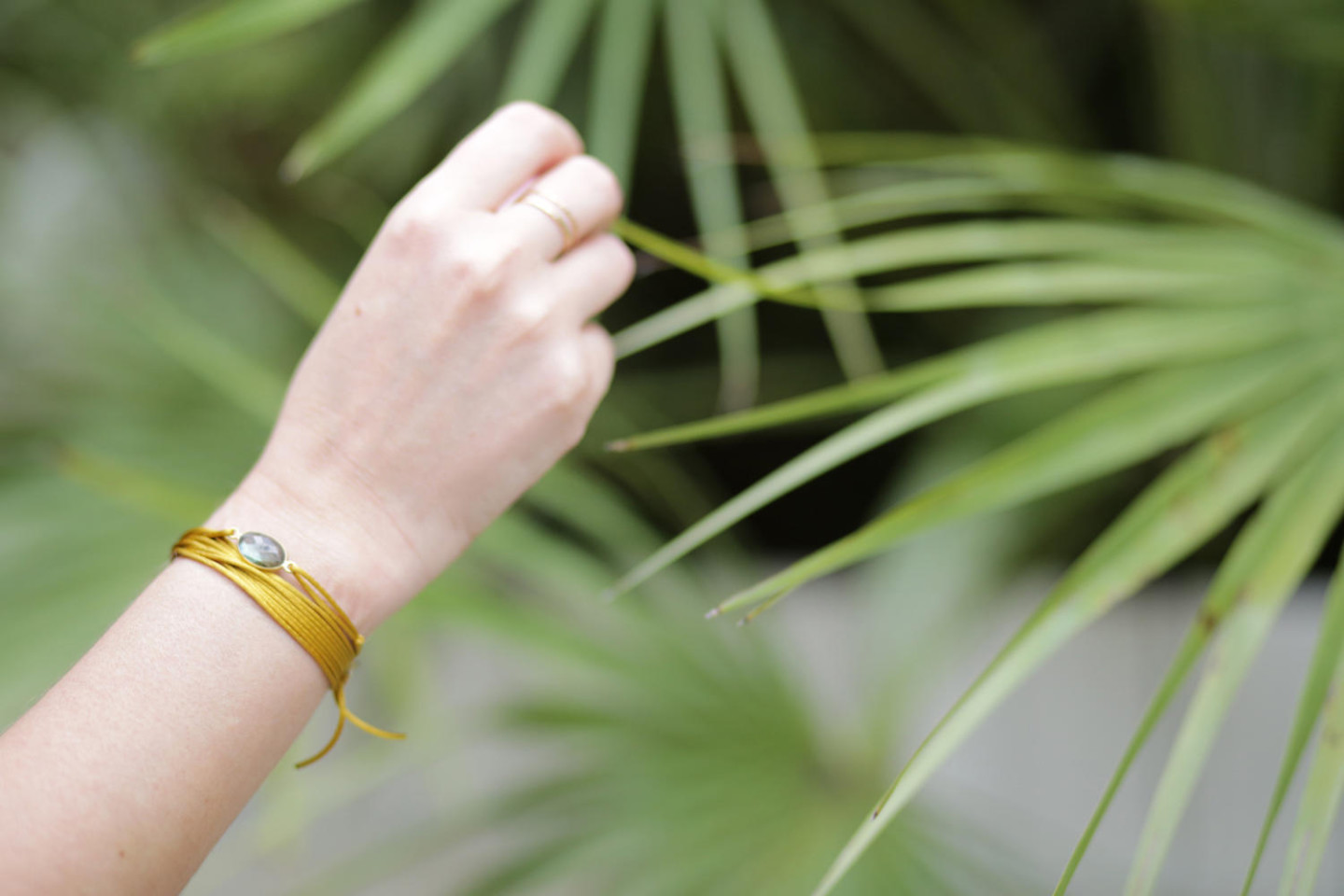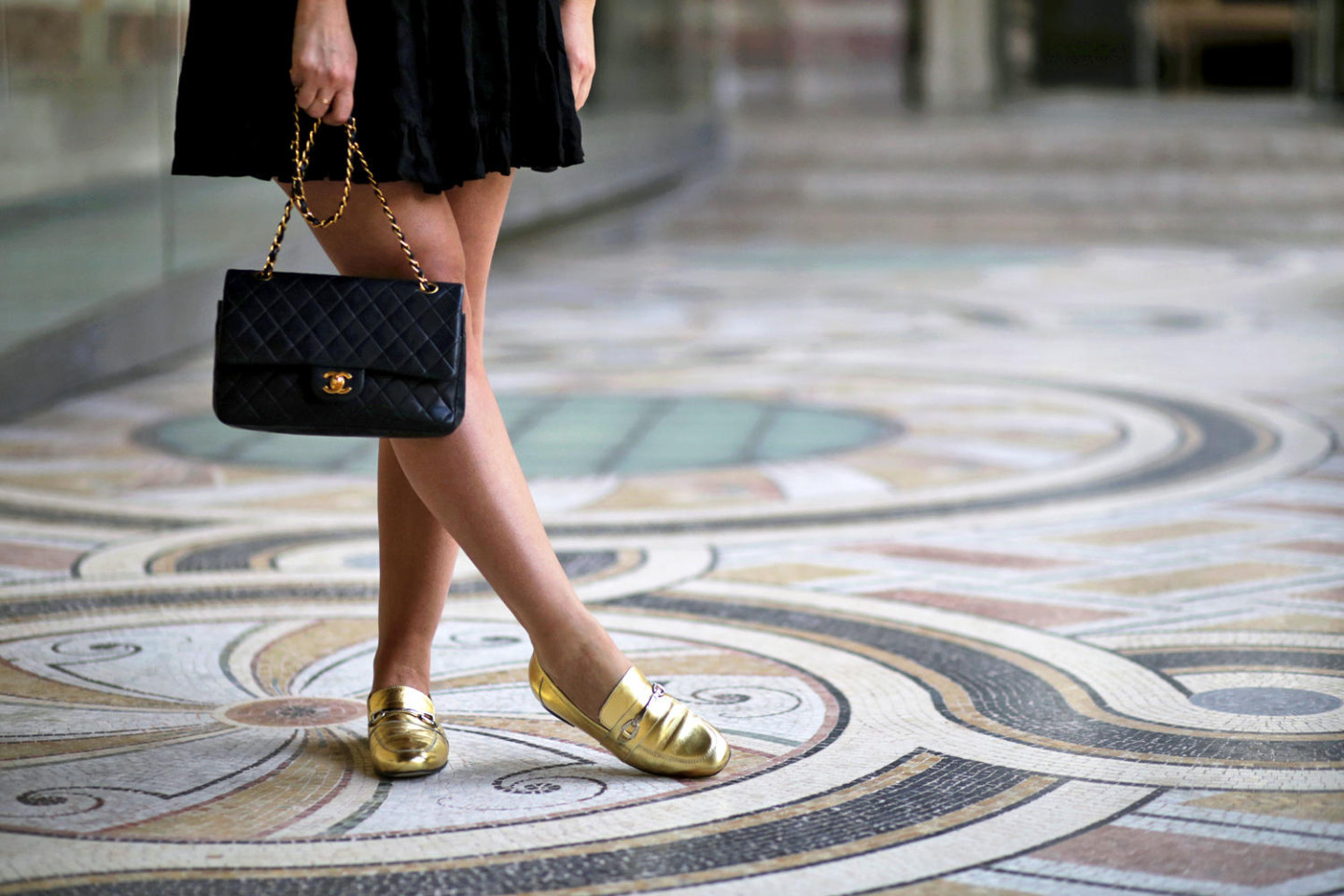 Photos : La Minute Fashion
Top : & Other Stories  –  Jupe / Skirt : Vintage  –  Mocassins/Loafers : Asos  – Sac / Bag : Chanel  –  Bracelet : L'Atelier Clandestin