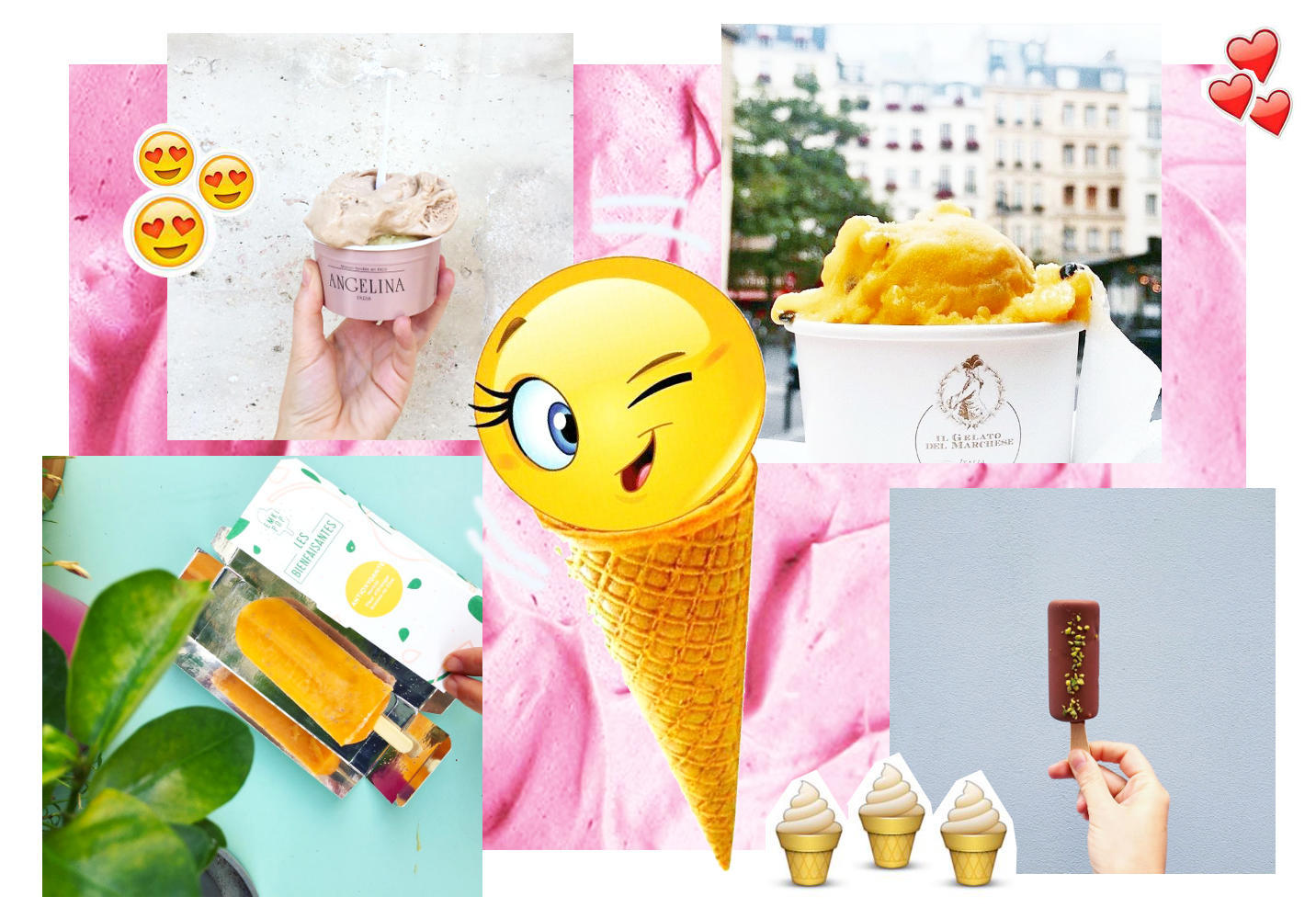 I hope you had a very nice summer, my darling(s)? Yes, I know, the holidays are over. Okay, okay, but the good news is that Summer is still here, and just because we're back in Paris, doesn't mean we can't think we're still on vacation. For that, I have my little remedies, like for example, enjoy the funfair of the Tuileries (until Sunday 27 August, so fast, fast ) or get one of the top 5 best ice cream in Paris.
By the way, I carried out my little investigation by "devoting myself" Ice Cream Tester during all this summer;) Might as well tell you it amused me a lot. And apart from Bertillon (the best, but we already know it!) who is out of competition, I can now tell what are the best ice cream in Paris. Without making you salivate any longer
Top 5 Best Ice Cream in Paris :
Yes, yes, Angelina also sells ice cream during the Summer. If you pass by the Tuileries, stop at Angélina, to taste their speciality in an icy version, the Mont Blanc. The ice cream is delicious and personally, I much prefer the ice cream (meringue/chestnut) to the pastry, which personally is too fat/heavy. Last time I took 2 ice cream balls, Mont Blanc and pear sorbet. Verdict: the mix of the two is an absolute treat! Also, did you know that Angélina also sells ice cream at Monoprix? Personally, I tasted mascarpone/ red fruits, and it is also very good:)
That's an address I did not know and that I just discovered by passing on the Champs-Elysées, where Il Gelato del Marchese has a temporary stand right in front of the Mariott Hotel. Exceptional products for an 100% natural ice cream. Their ice creams are made in the pure Italian tradition and sorbets are certified Vegan. For my part, I tasted the raspberry sorbet, a taste of ecstasy as well as the "Imperial Cream" made with orange blossom, candied fruits and chocolate chips, a wonder! Count about 3.50€ per ball.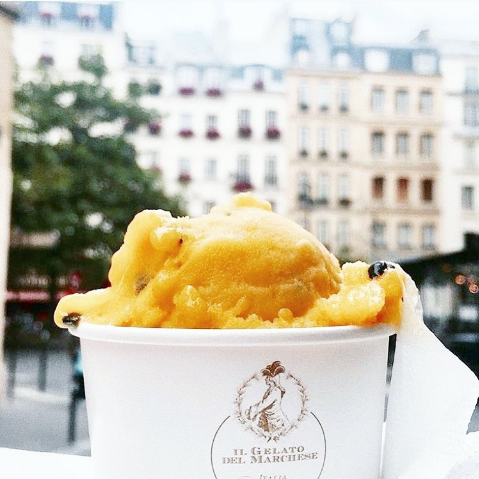 Peter's dreams… are exquisite, delicate, refined… what am I talking about? The small ice cream jars made by Pierre Marcolini, of course;) For my part, I tasted Jasmine/Red Fruits and Rose/Pistachio, a delight, all in finesse that must be tasted slowly to capture all the subtle flavors (5€ the pot). Also, they have Eskimo pies to customize with the topping of our choice, it is a treat (mango/white chocolate) but it is not practical to eat and in two bites, it is swallowed. In my opinion, the Eskimo is ridiculously small compared to its price which is also €5. I strongly advise you to test the small pots:)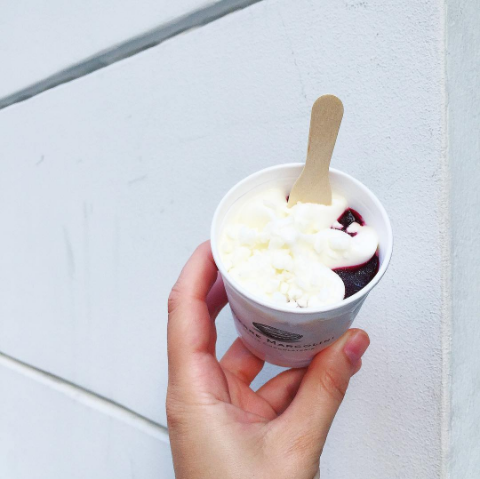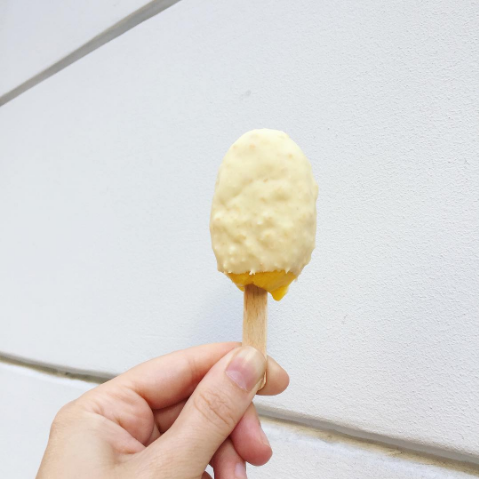 A la Mère de Famille et Henriet à Biarritz (qui est en fait la même maison) :
The oldest chocolate maker in Paris is also an ice cream maker. We go there for their delicious chocolate eskimo pies. I tested the radiant scent of calisson in pistachio ice cream, a marvel (€4, one).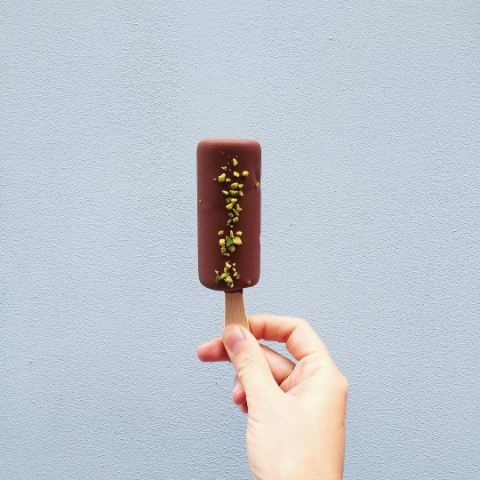 EmkiPop (à la Chambre aux confitures, Rue Montorgueil ) :
Emkipop are fruit-glazed sticks with a touch of spices, flowers or herbs. The Detox, with lemon of Provence/ turmeric/ ginger is a delight. The Antioxidant, with apricot/ orange blossoms/ chia seed, is not bad also, we have the impression to eat a real iced apricot.. Count 3,90€ for the frozen stick.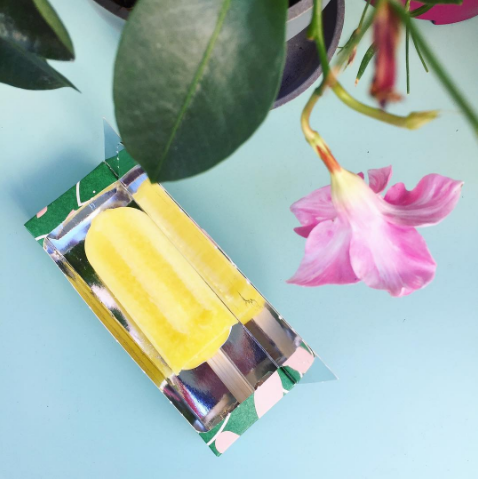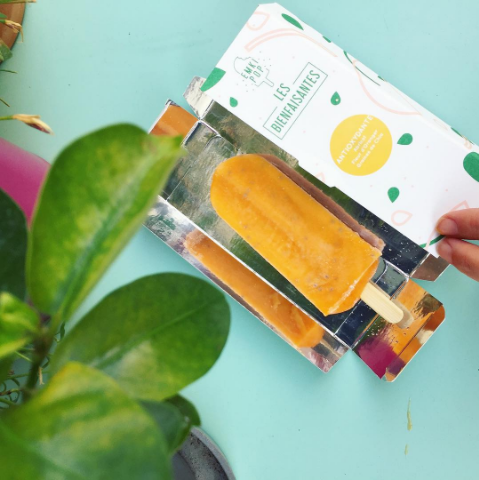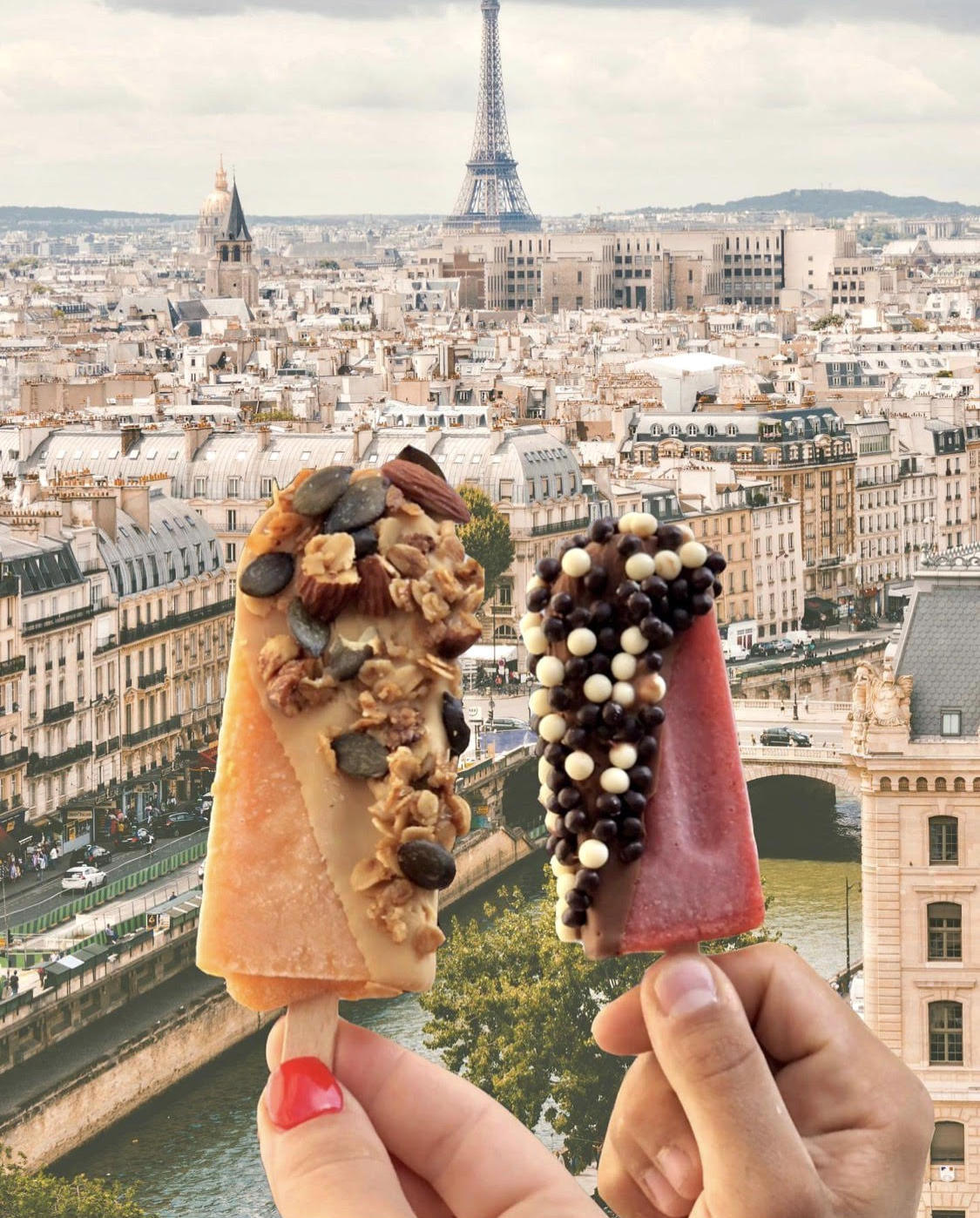 I wish you a good tasting and an excellent weekend;)
More Lifestyle post here.