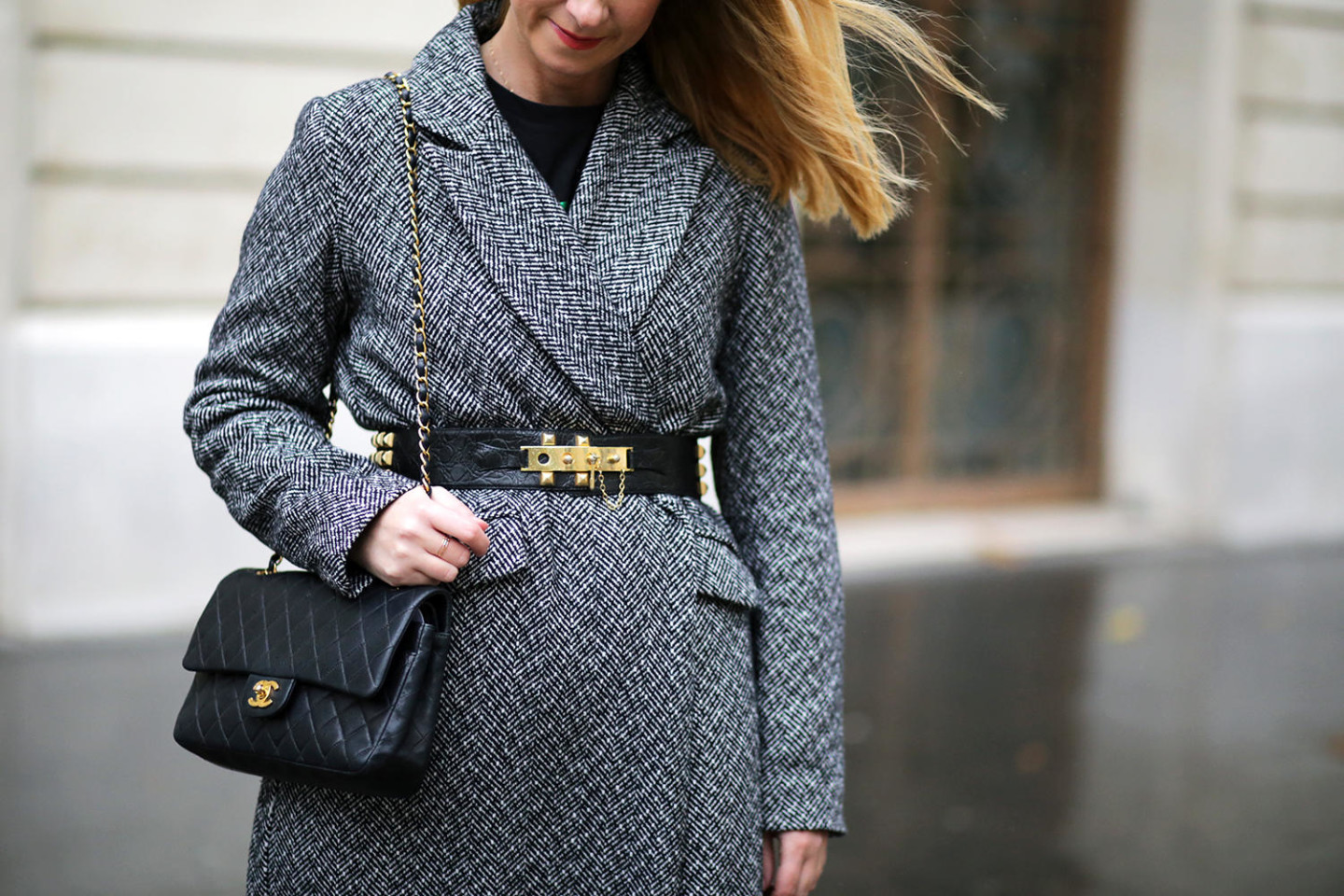 That's what I call a good weekend! I spent my Saturday walking in Paris, going from the Department Stores, through Concorde and finish the ballad on the Champs-Elysées. Passing by the few shops that interested me and admire Paris with the blue winter sky. This is how to do 8 km without realizing it 😉 And Sunday, do some photos with Mathilde and relax by meditating. So now, I can say that I am happy to start Monday again!
For my look of the day, I wear a mom jeans and a T-shirt found at Zara under which I slipped an Isabel Marant lurex sweater. Another novelty in my dressing room, this long herringbone coat bought at Foverer 21, which I wear with a large and very chic vintage belt that belonged to my mom.
Last style detail, my T-shirt has a golden pattern, that's why I accessorized according belt, shoes and my golden bag too.
If I want a look more silver / gray, black and white, I also match the accessories in function, as in this Instagram photo  taken last week.
Ça, c'est ce que j'appelle un bon week-end! J'ai passé mon Samedi à me promener dans Paris, des Grands Magasins, en passant par la Concorde et terminer la ballade sur les Champs-Elysées. Entre faire un tour dans les quelques boutiques qui m'intéressaient au passage et admirer Paris avec le ciel bleu d'hiver. Voilà comment faire 8 km sans s'en rendre compte 😉 Et Dimanche à faire quelques photos avec Mathilde et me ressourcer en méditant. Voilà, je peux dire que je suis contente de reprendre Lundi!
Pour mon look du jour, je porte un mom jean et un T-shirt trouvé chez Zara sous lequel j'ai glissé un pull en lurex Isabel Marant. Autre nouveauté dans mon dressing, ce manteau long à chevrons acheté chez Foverer 21 que je porte ceinturé d'une grosse ceinture très chic, vintage qui appartenait à ma maman.
Dernier détail de style, mon T-shirt a un motif doré, c'est pour cela que j'ai accessoirisé en fonction la ceinture, les chaussures et mon sac doré aussi.
Si j'ai envie d'un look plus argenté/gris, noir et blanc, j'accessoirise également en fonction, comme sur cette photo Insta prise la semaine dernière.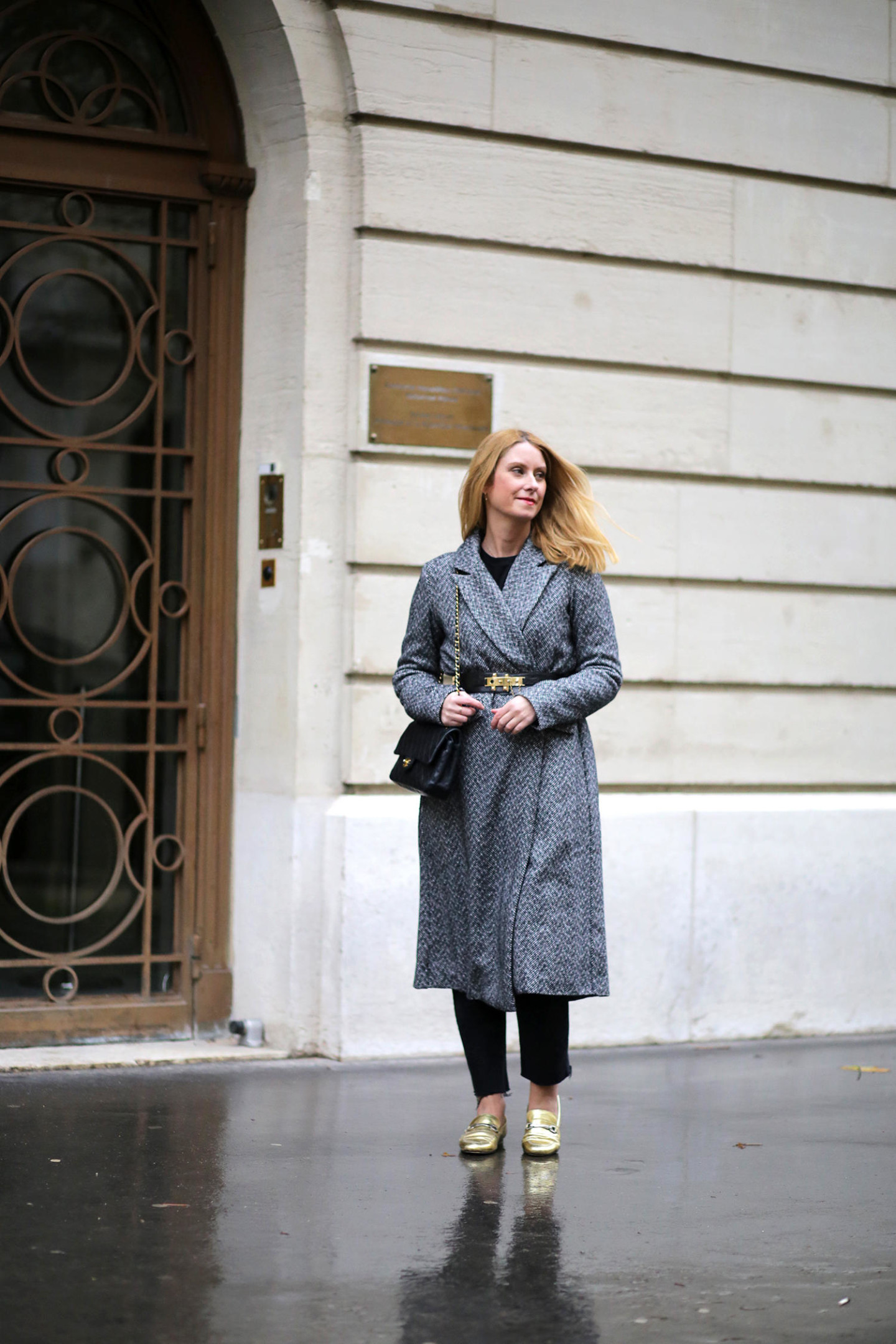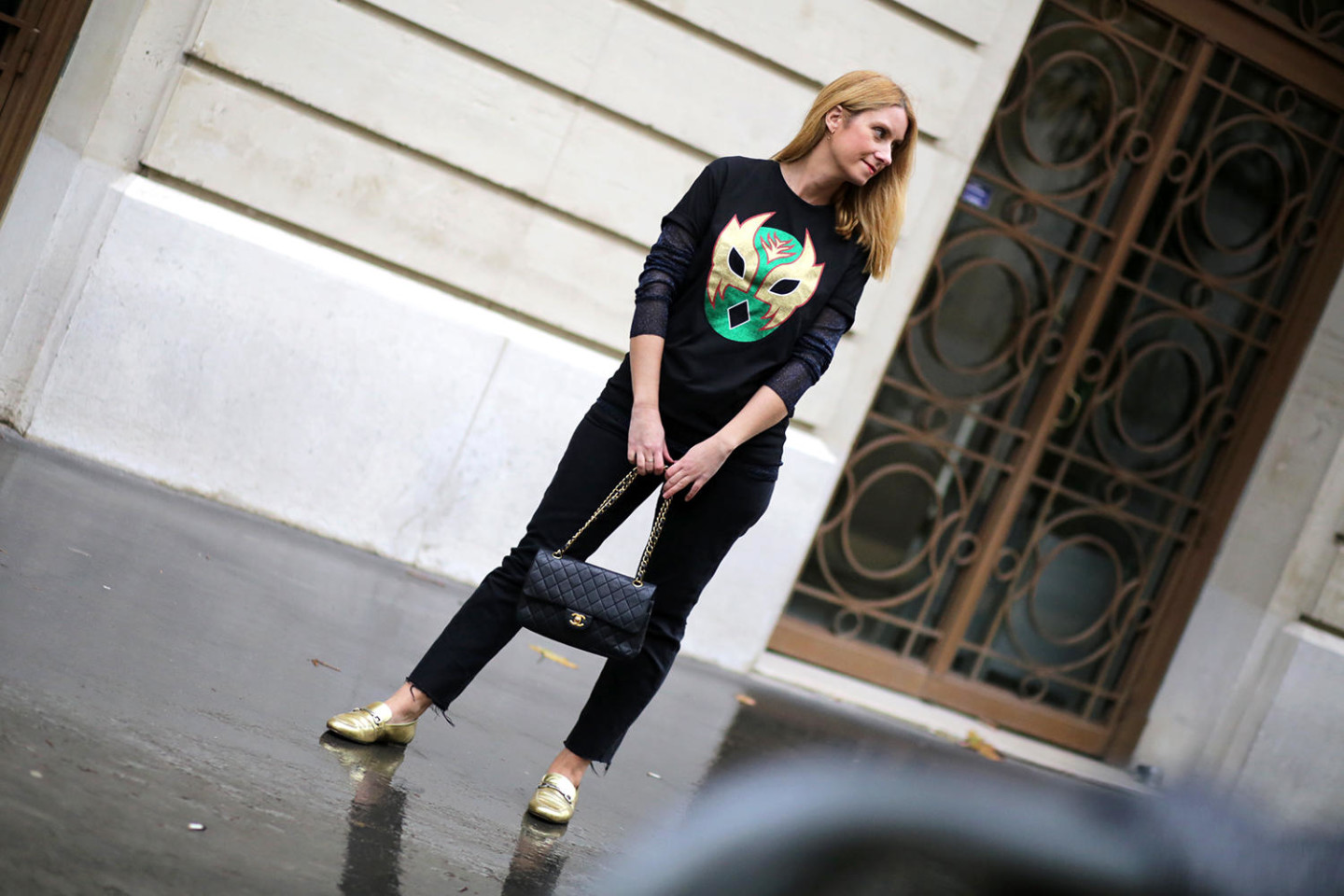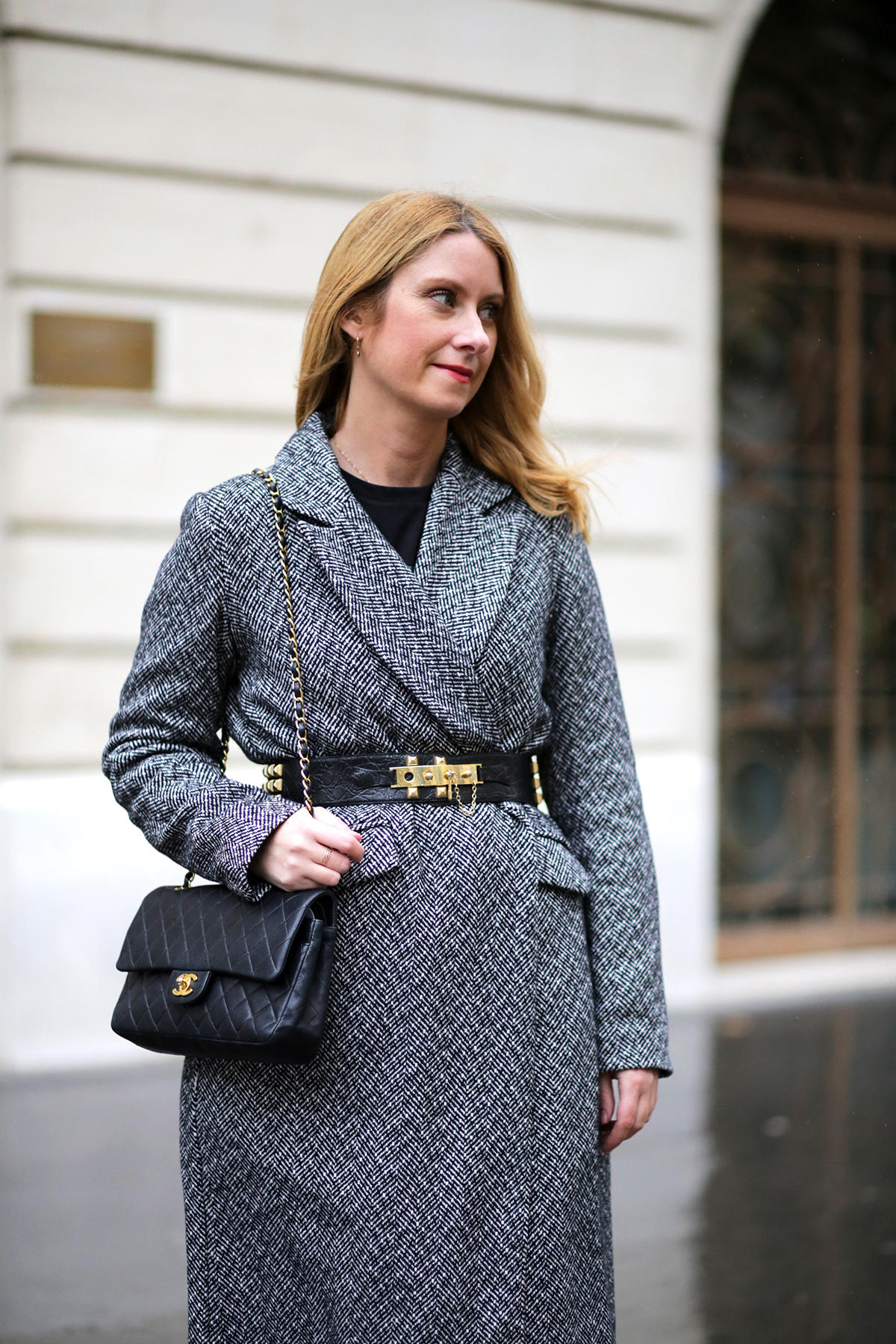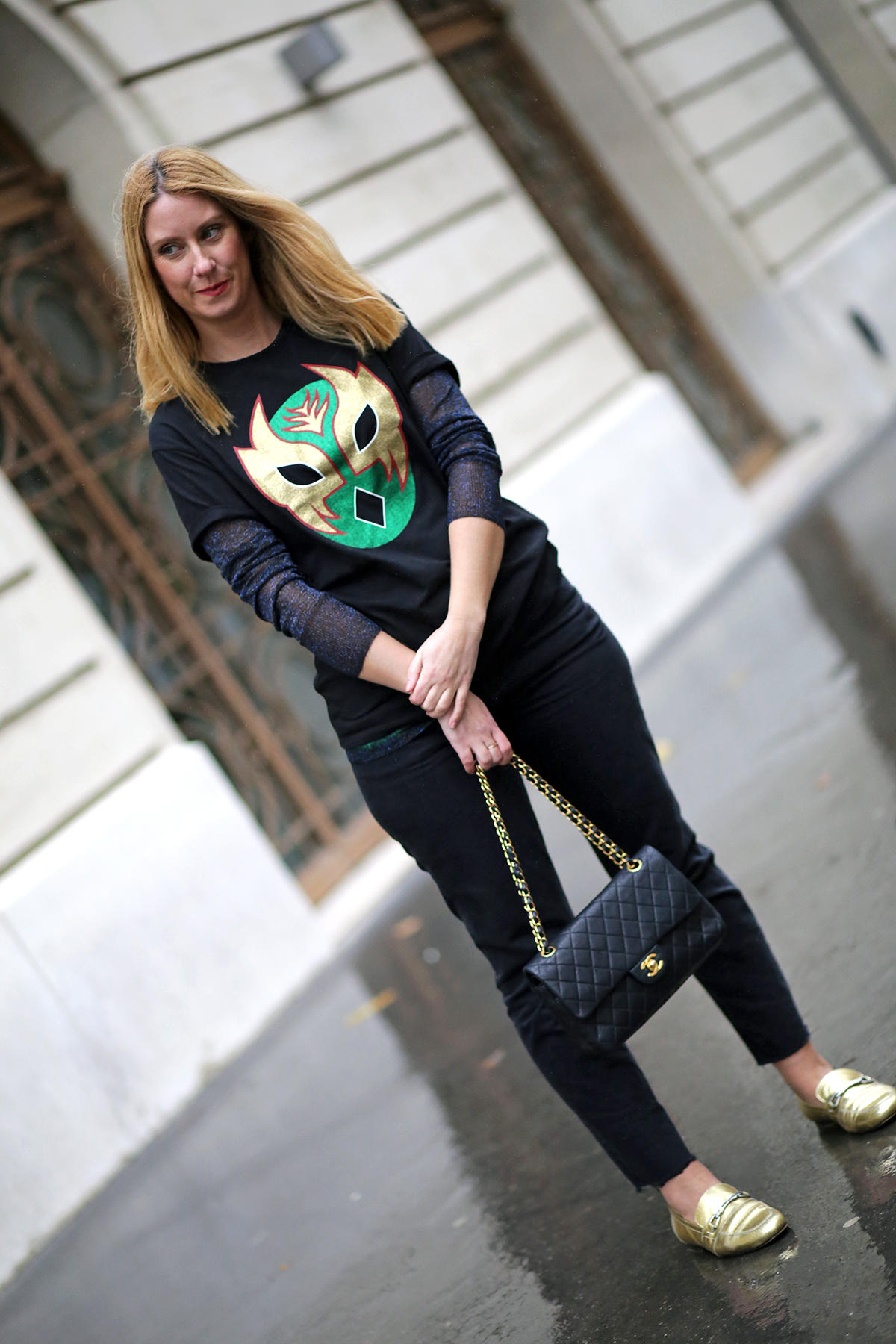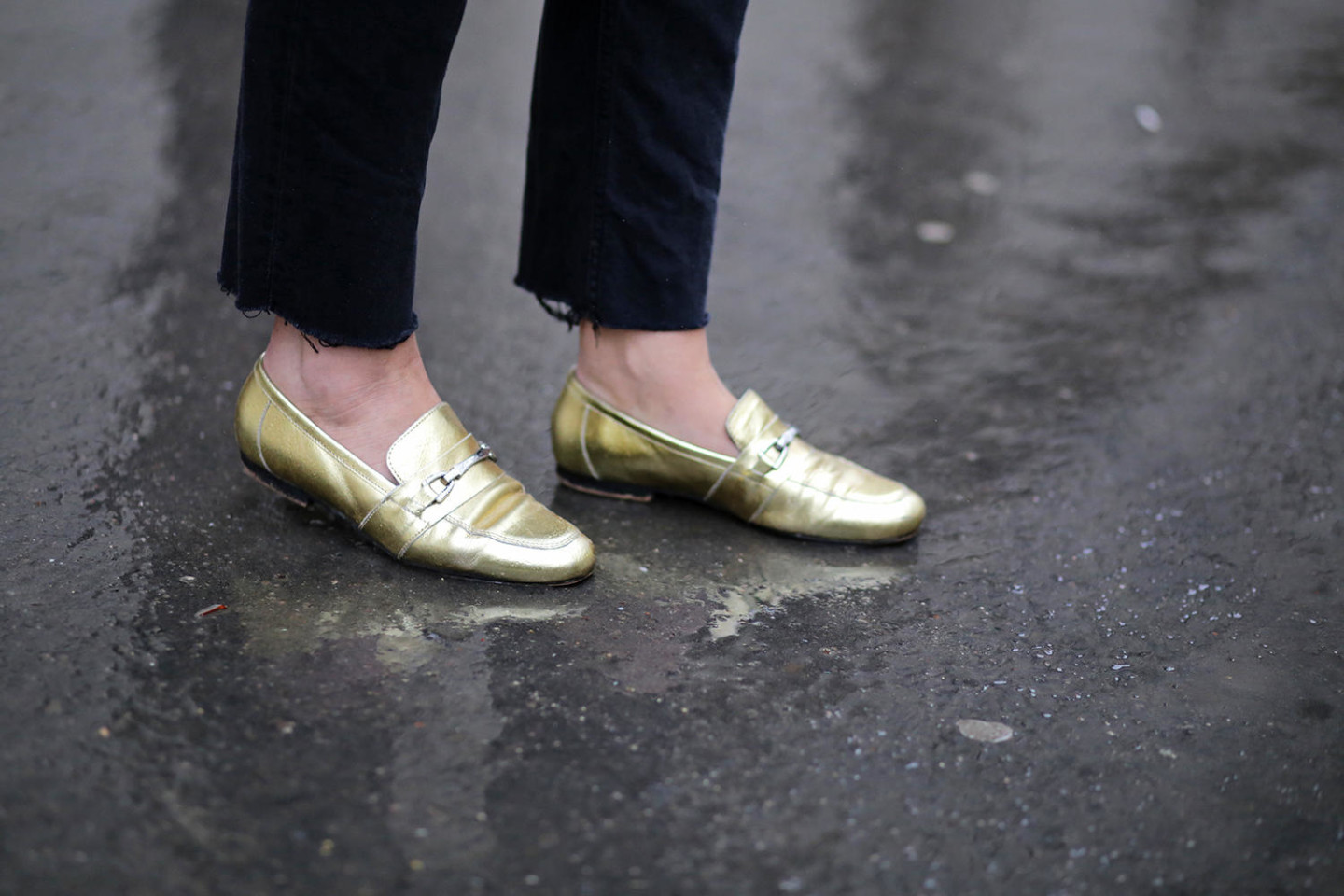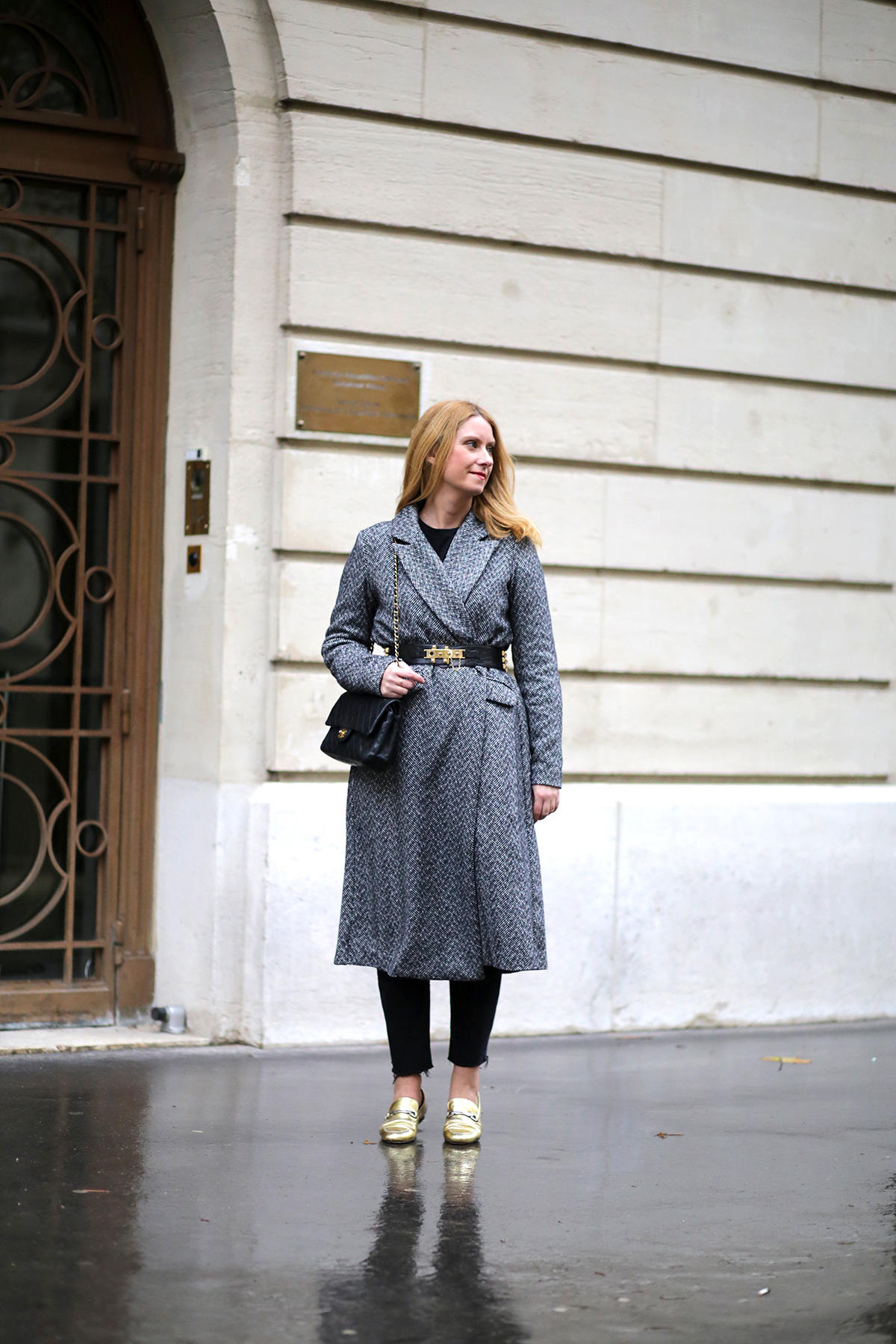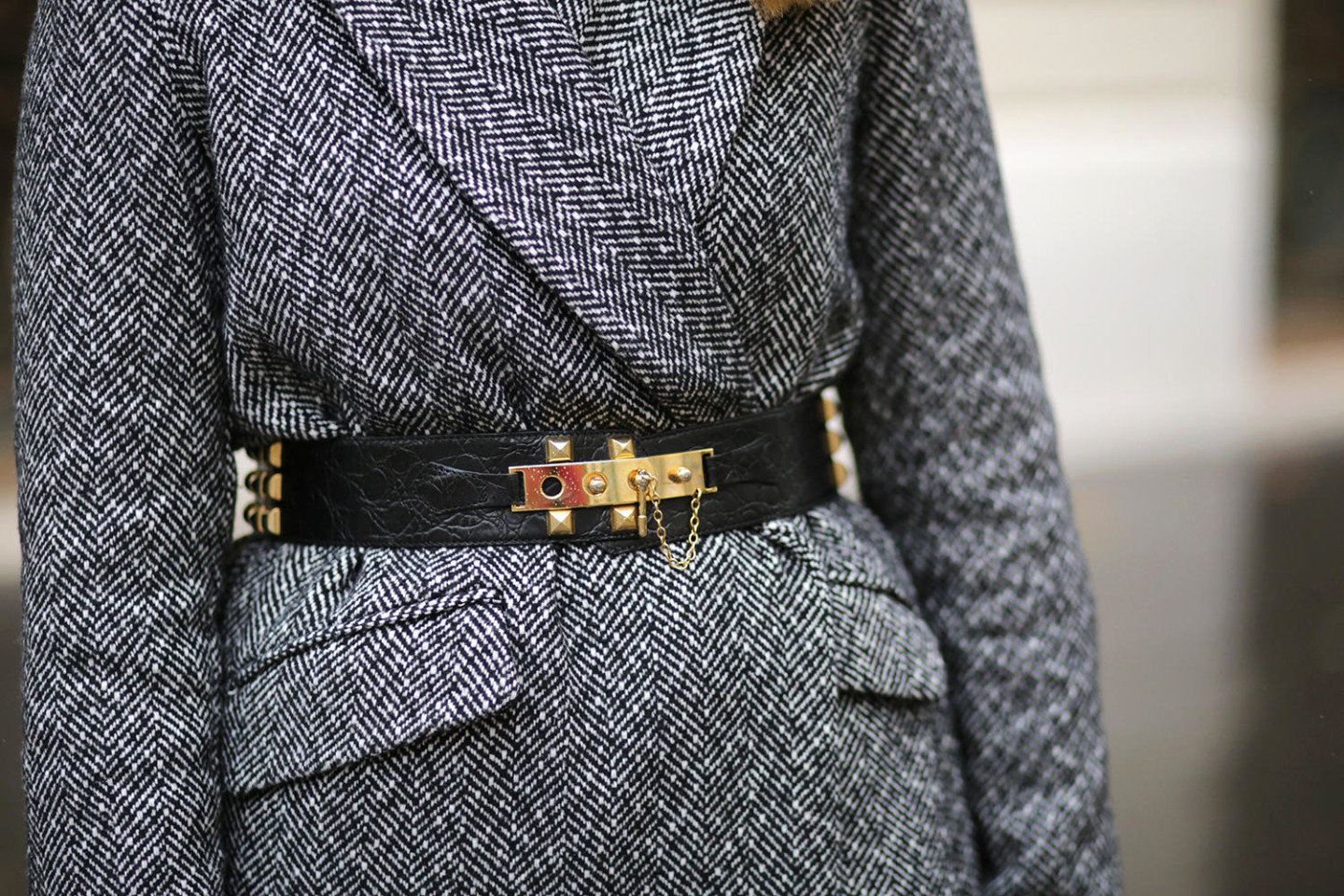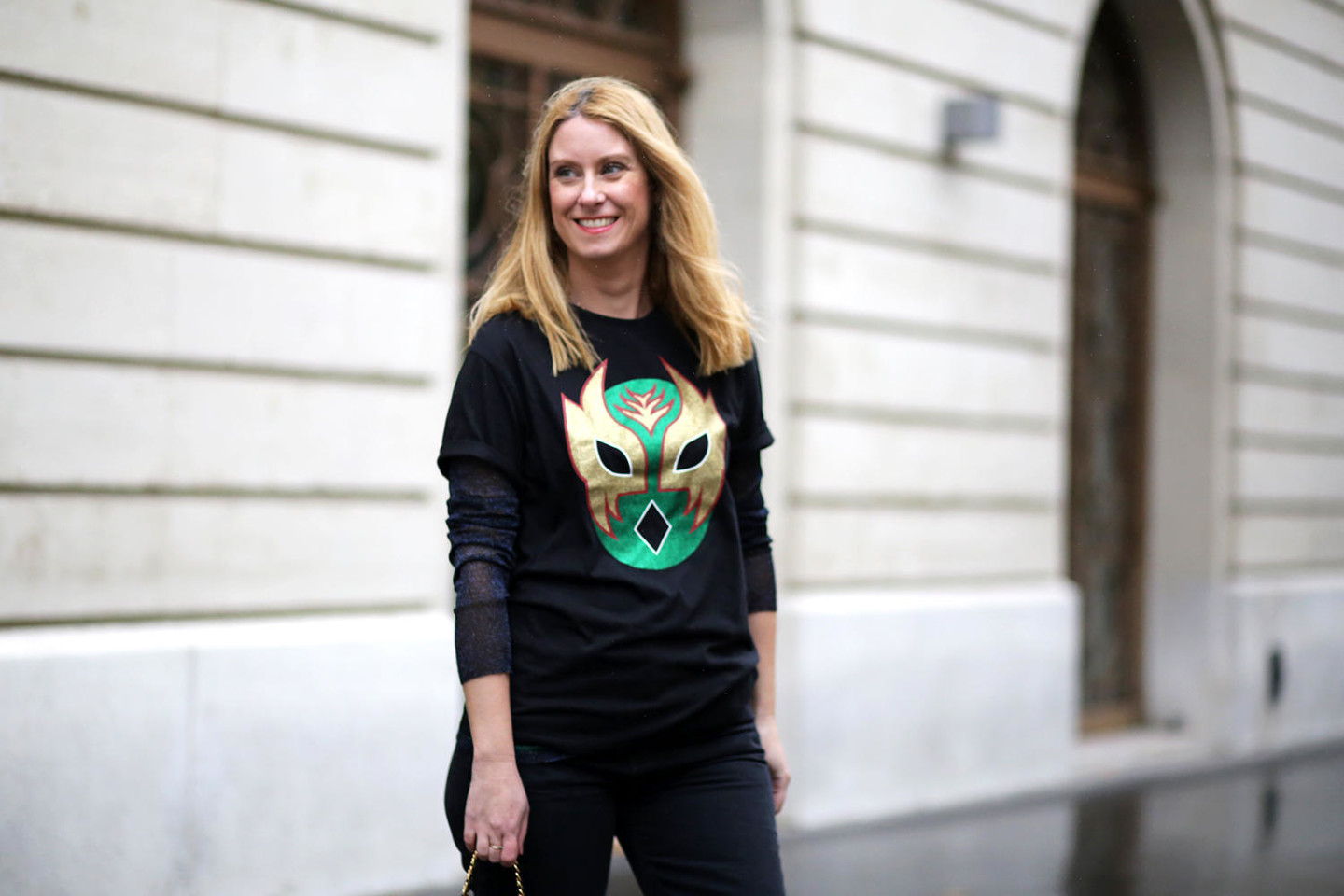 Photos : Au Petit Imprévu 
Manteau long à chevrons / Long Coat : Forever 21 (actuellement en boutique)  –  Ceinture sur Manteau / Belt on Coat : Souque Biarritz  –  T-Shirt : Zara  – Pantalon / Trouser : Zara  –  Sous-Pull / Under Sweater : Isabel Marant  –  Mocassins / Loafers : Asos