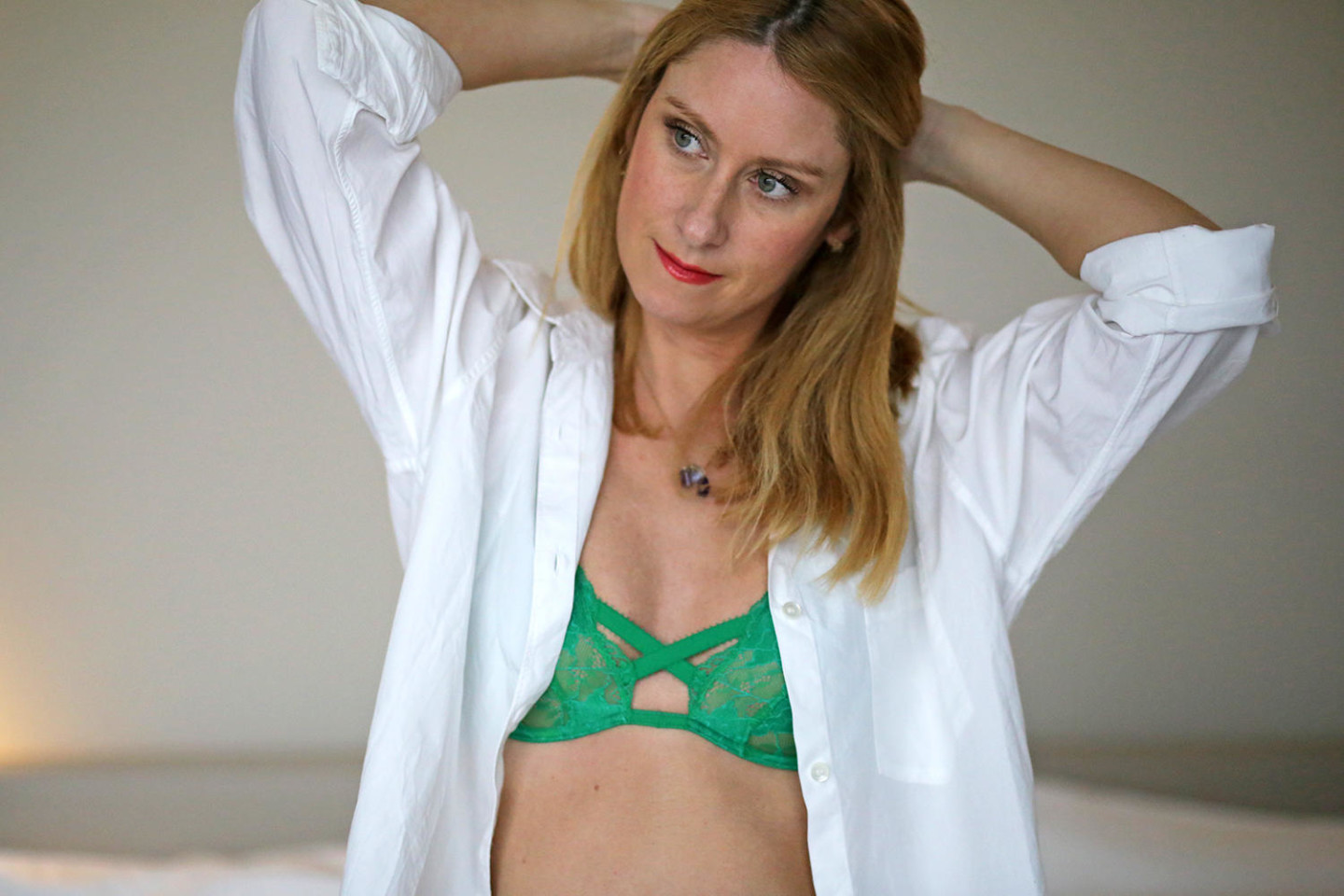 I told you last time I had a crush on Lingerie.
This time, I invite you to re-discover the Lingerie brand: Implicite.
A brand that I re-discovered myself, a few weeks ago, while walking the Lingerie department of Galeries Lafayette.
I was very pleasantly surprised to see the new image of the brand, both young and sexy.
What attracted me to Implicite? All! The daring range of colors (especially this green!), the codes borrowed from the world of sport and the almost erotic details of some models cut that are the focus of the brand and the collection of this winter.
My heart goes on this green set (it also exists in black) that takes all that rightly and well illustrates the brand.
In addition to the pretty lace, the bra has a plunging neckline embellished with a cross link that makes the cut of the bra very sexy.
But the cherry on the cake of this set lies in its practical aspect. A great thing that I discovered trying the model with the help of the saleswoman (it's always good to seek advice from "the specialist" and especially for the choice of size), the straps can be put in 3 different positions. Normal, crossed or with a strap passing behind the nape for a naked back.
And personally, I love the backless version, it reminds me of Summer with my bikini top;)
There, it was enough to convert me.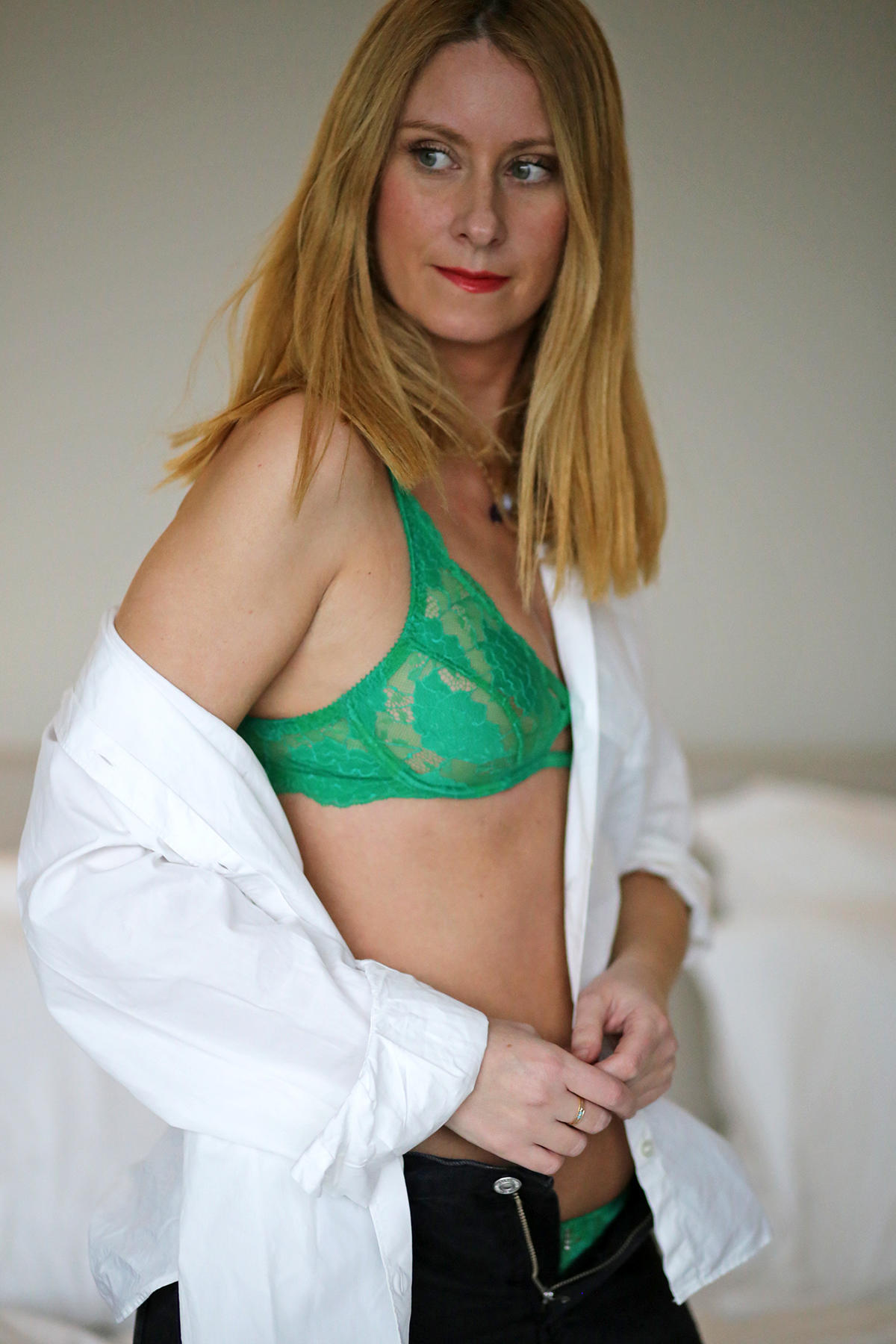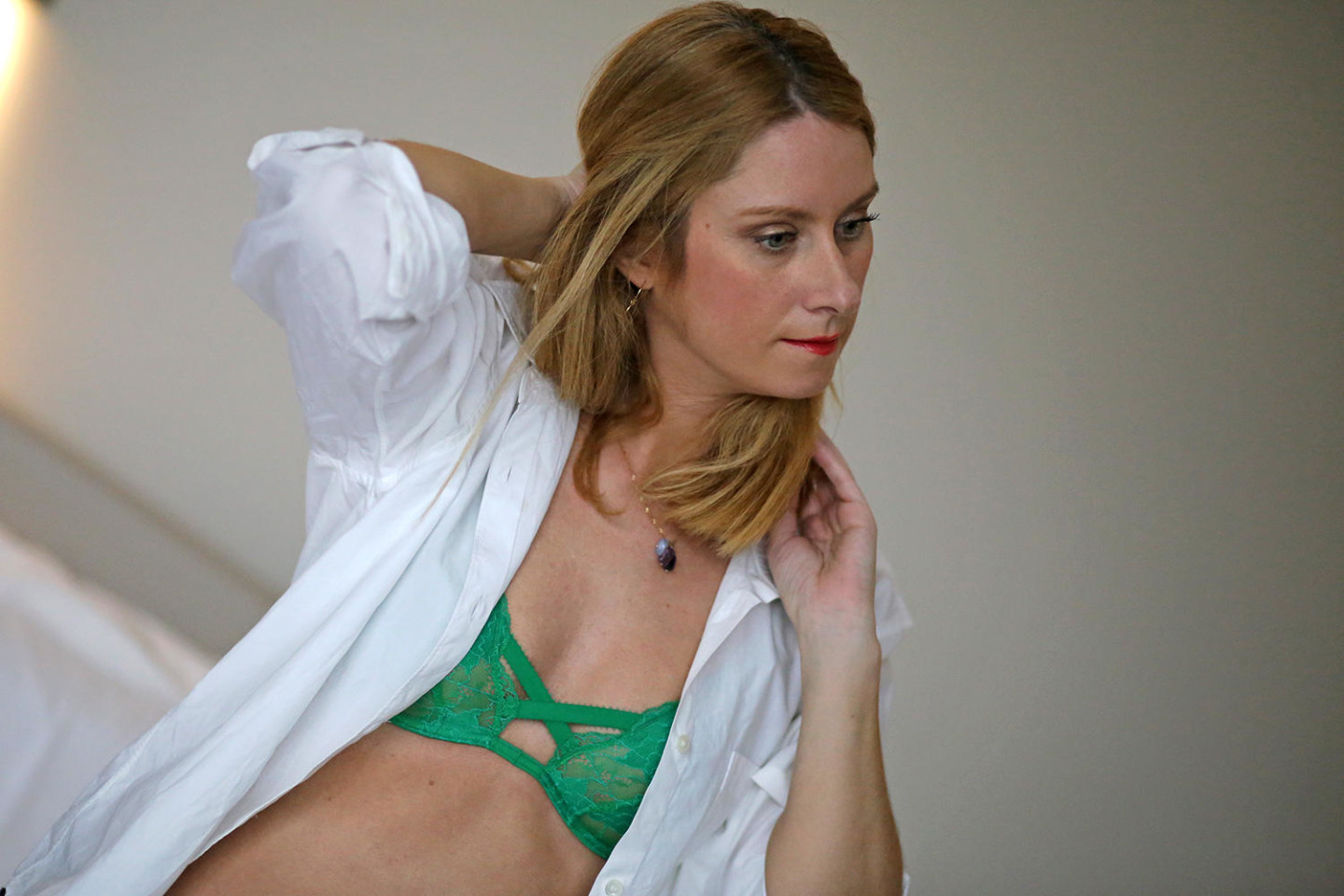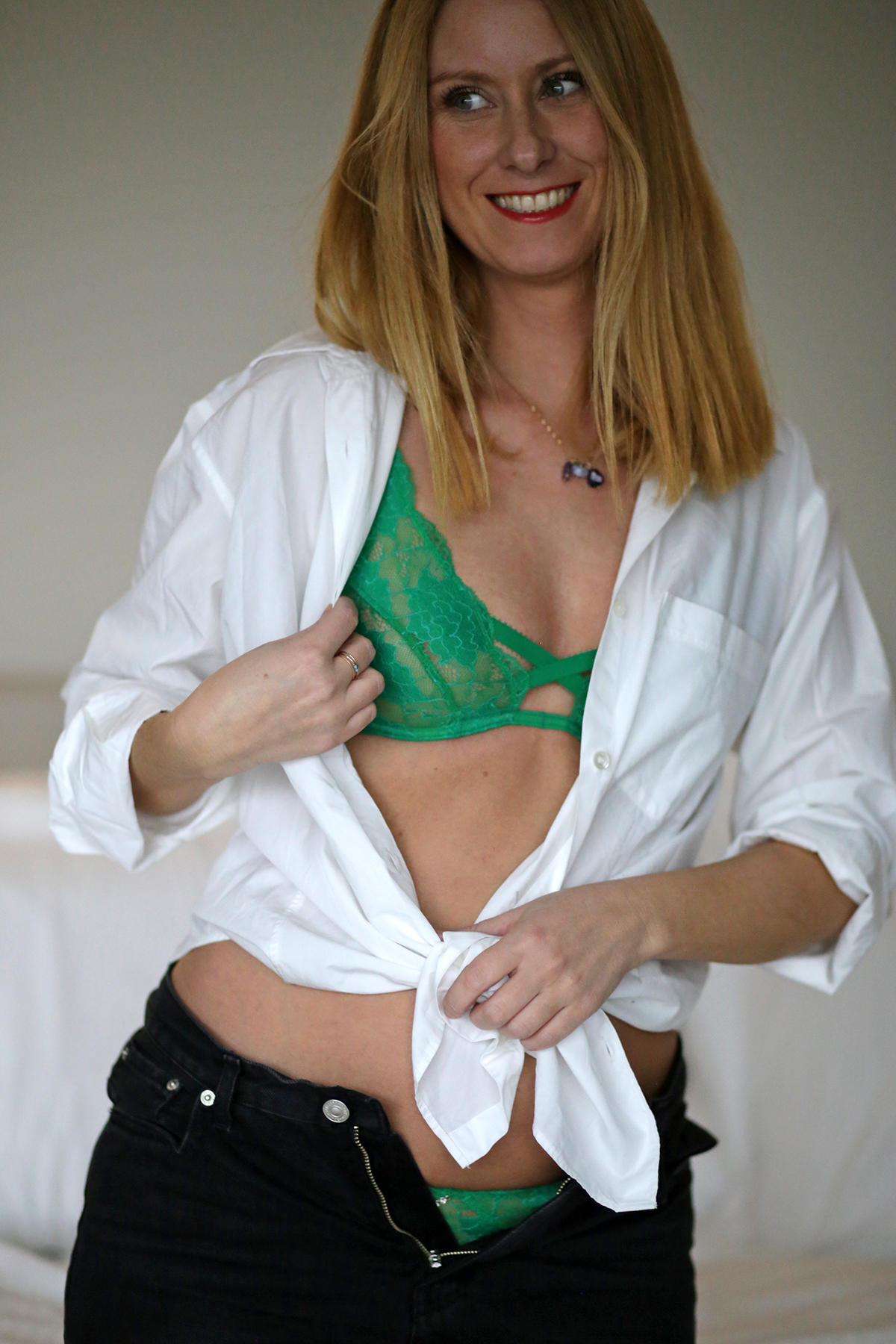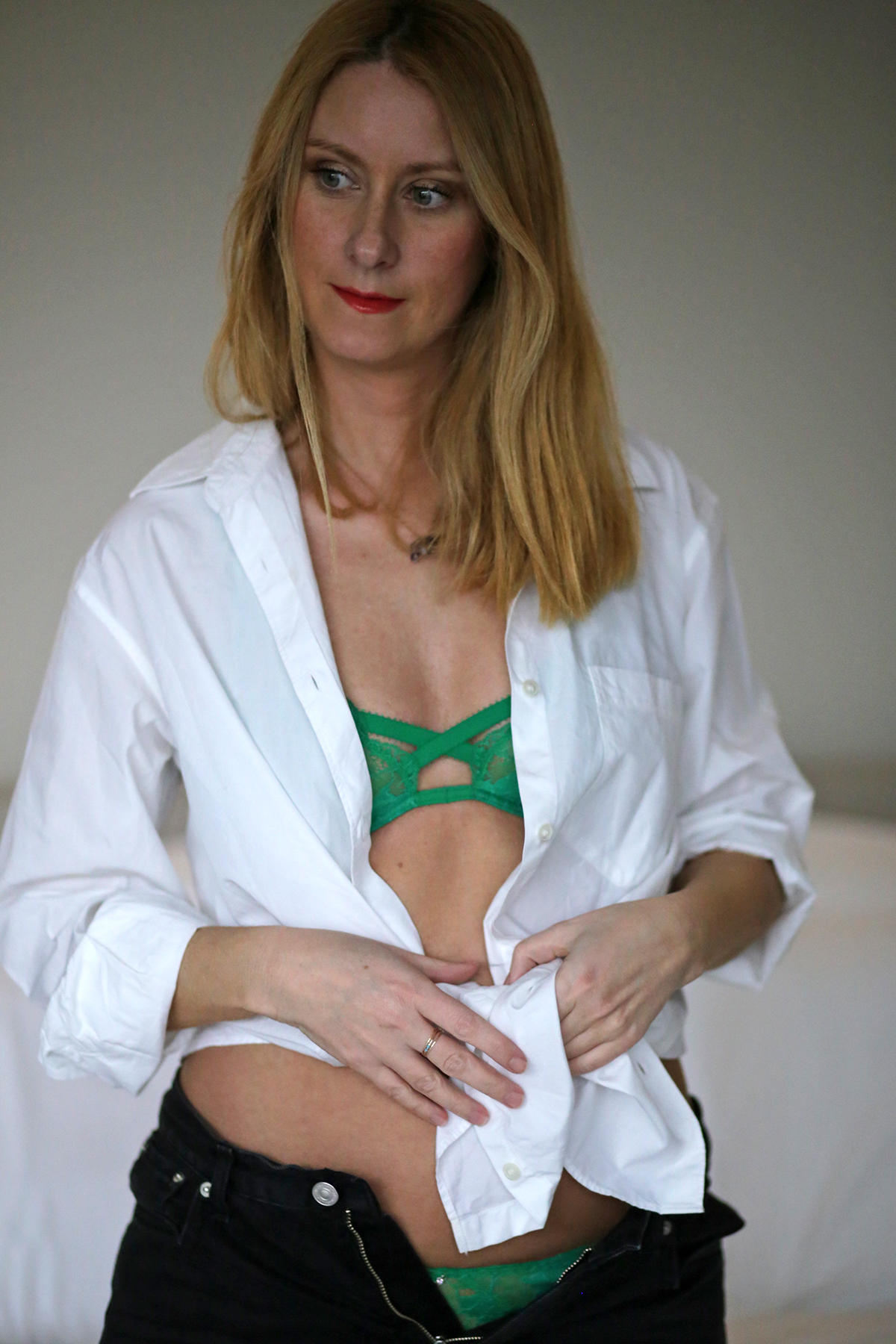 Photos : Au Petit Imprévu