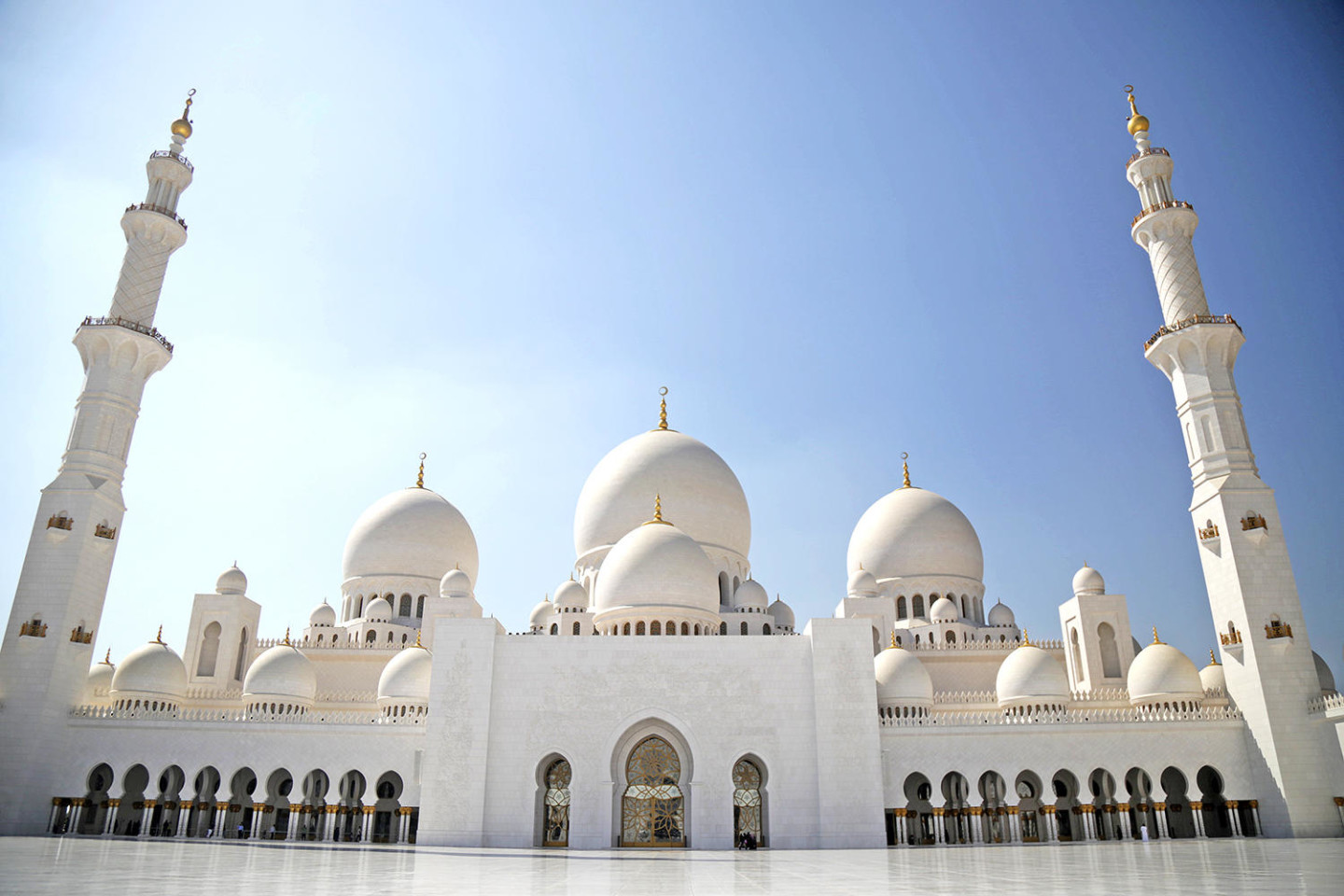 Following up on my post on Dubai, I'm taking you to Abu Dhabi today.
I took the bus from Dubai in the morning and after almost 2 hours, I took a bus from the city to the Great Mosque "Sheikh Zayed".
Once arrived on the spot the show is insane. It looks like the Palace of Sheherazade.
The closer we get, the more beautiful!
Once the shoes are removed, we tiptoe in wonder at the imposing size of the building and the front door. Inside, we discover a palace worthy of a count of One Thousand and One Nights, all in pristine white. To be more precise, the mosque is made of white marble and decorated with gold leaf. Breathtaking, beautiful, stunning, amazing, are the adjectives that come to my mind to describe what I see.
I would even say that the Taj Mahal is nothing impressive next to this one!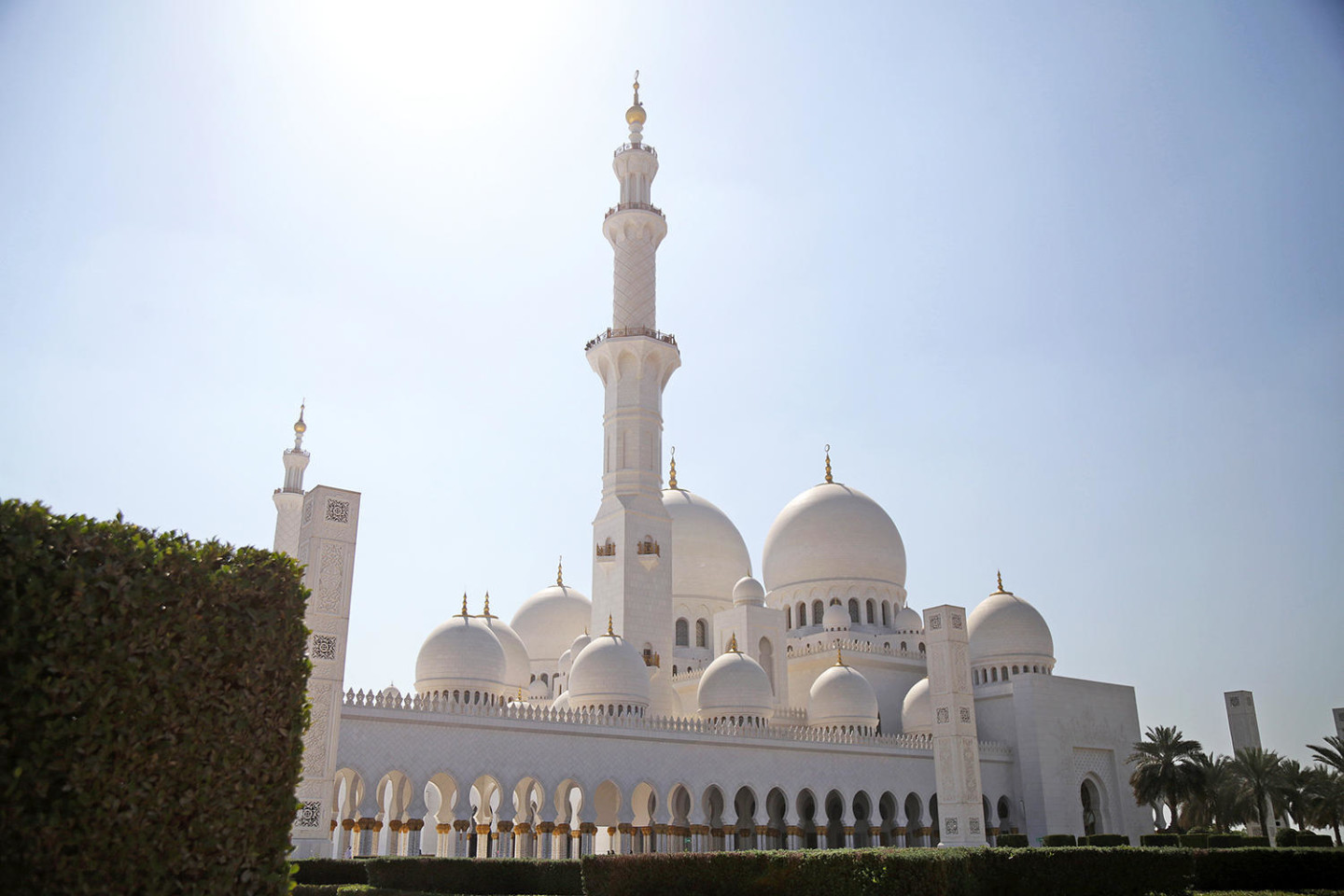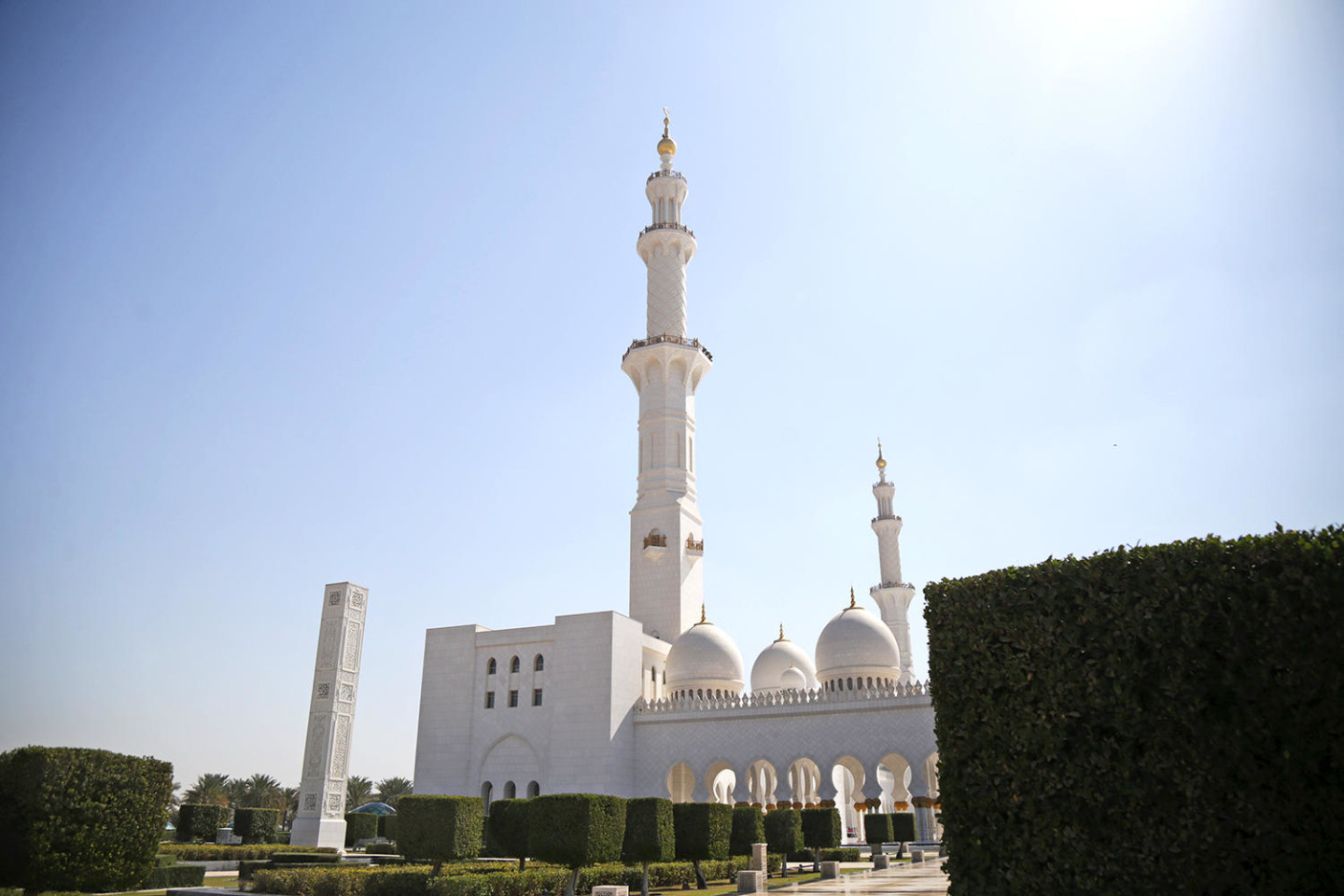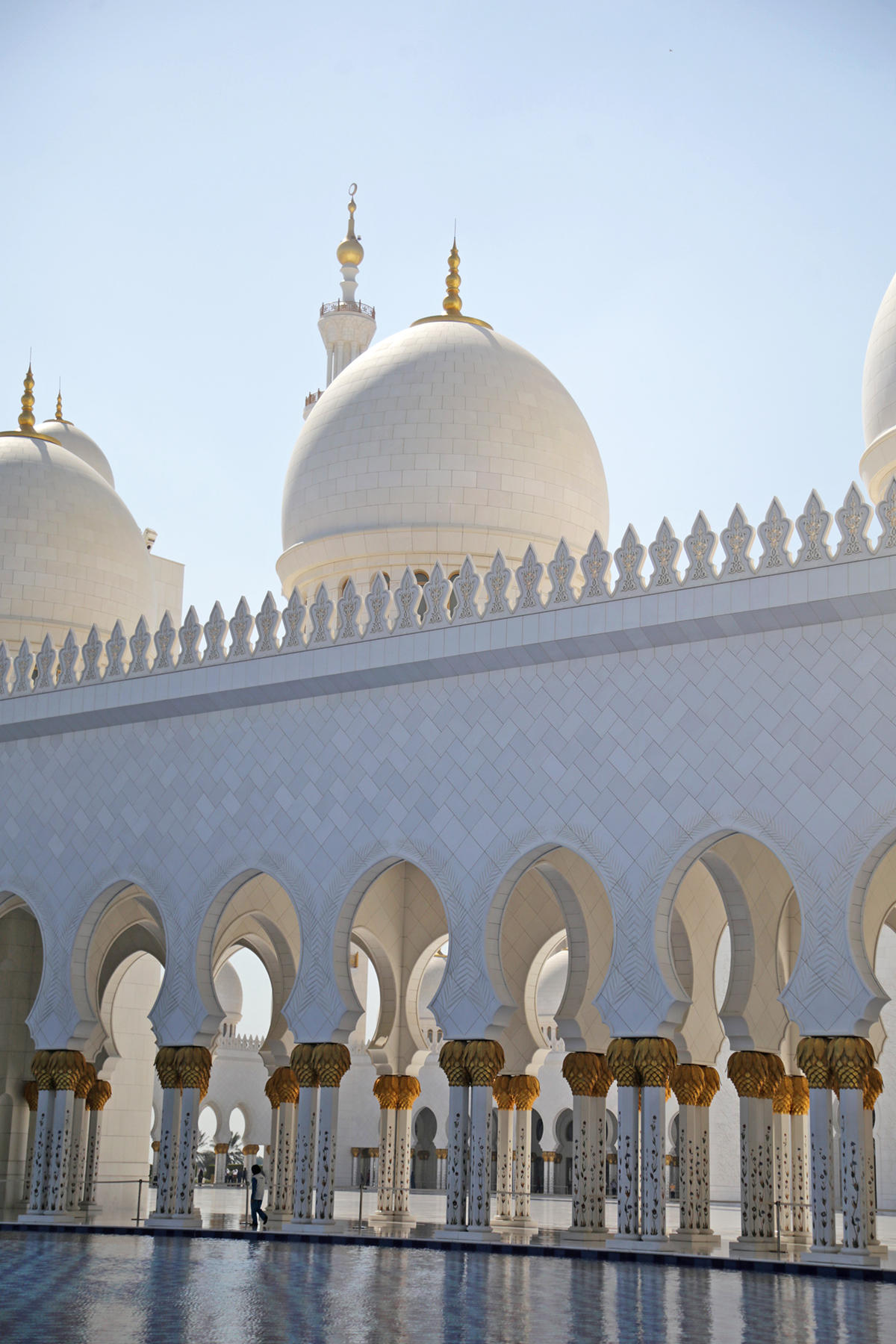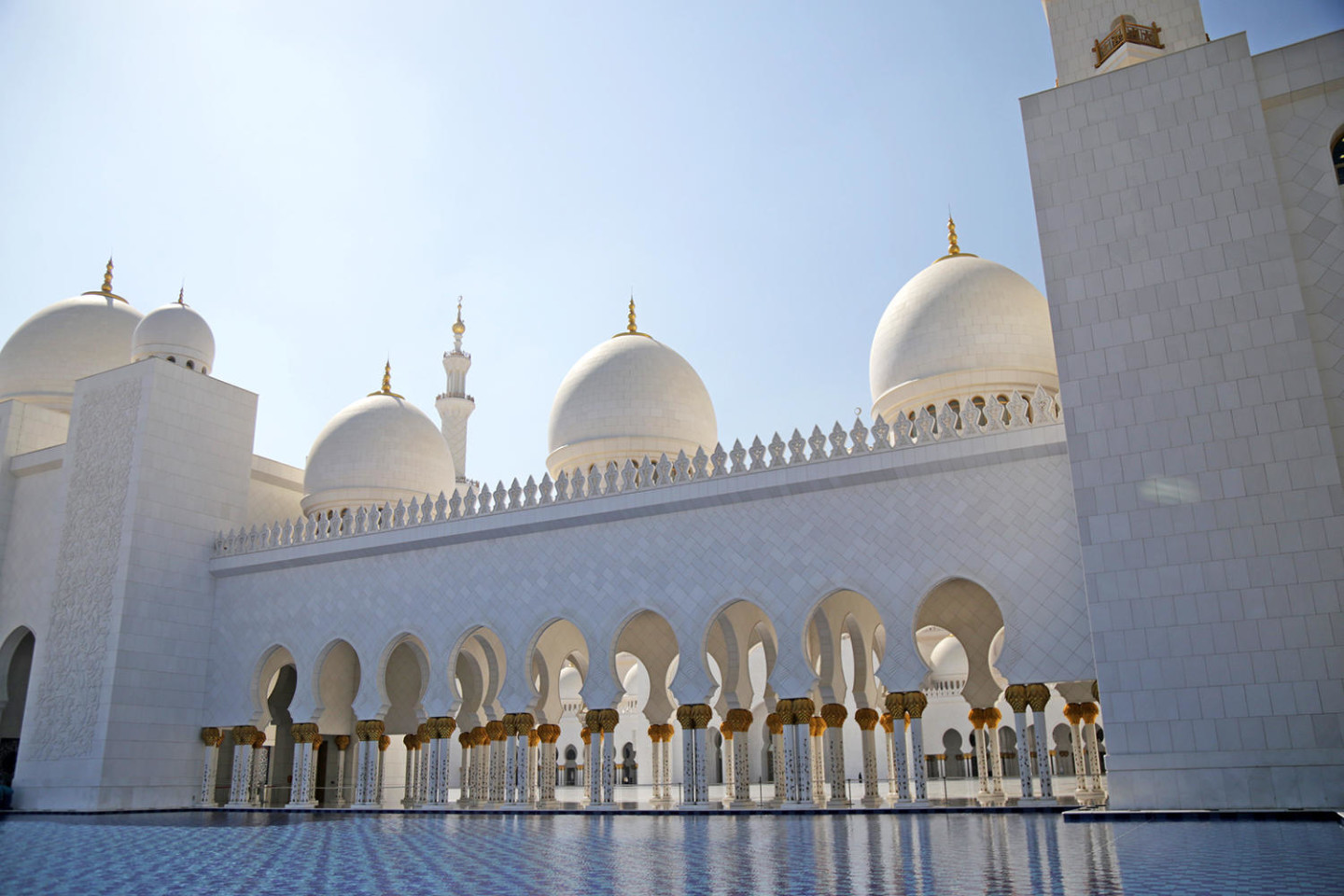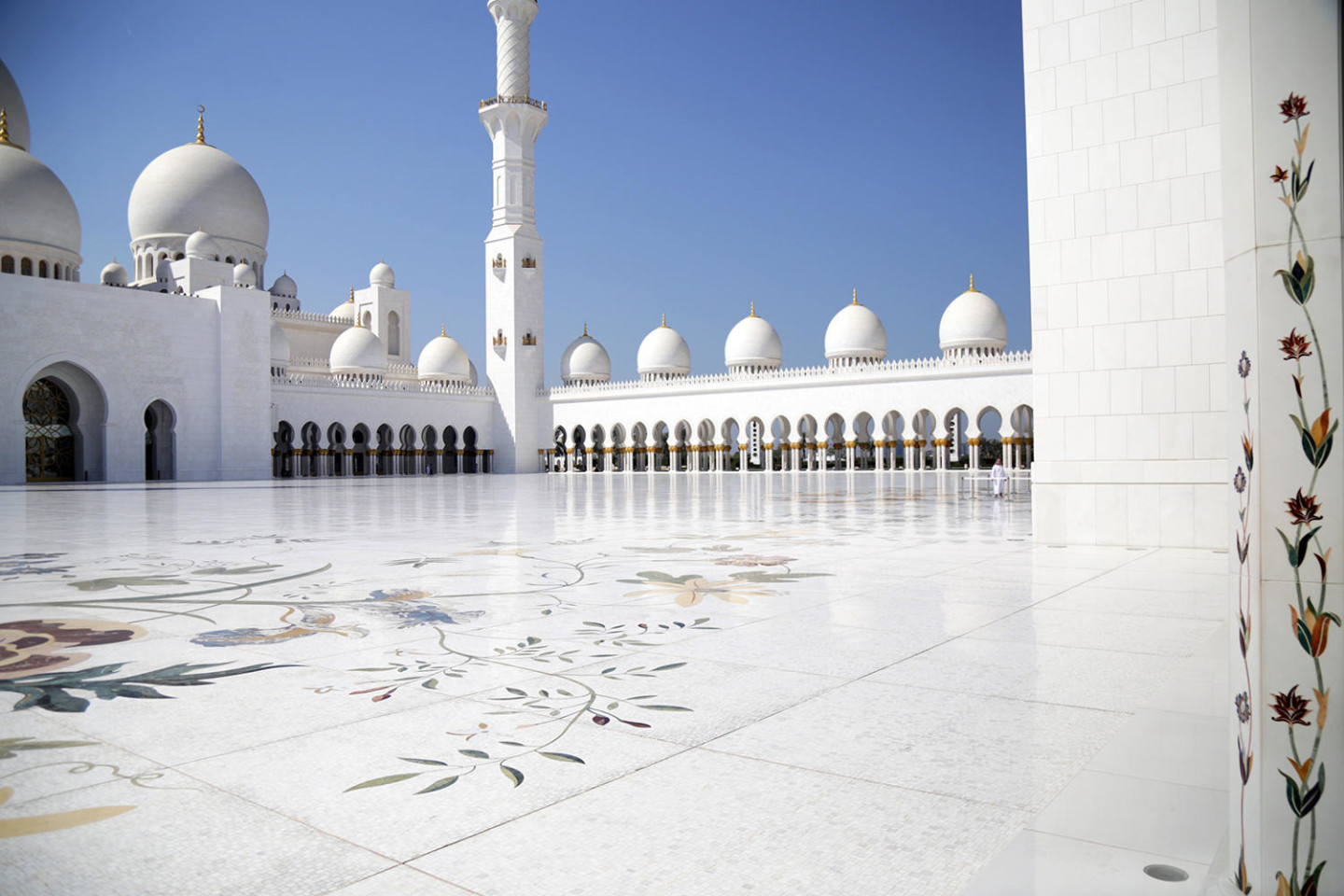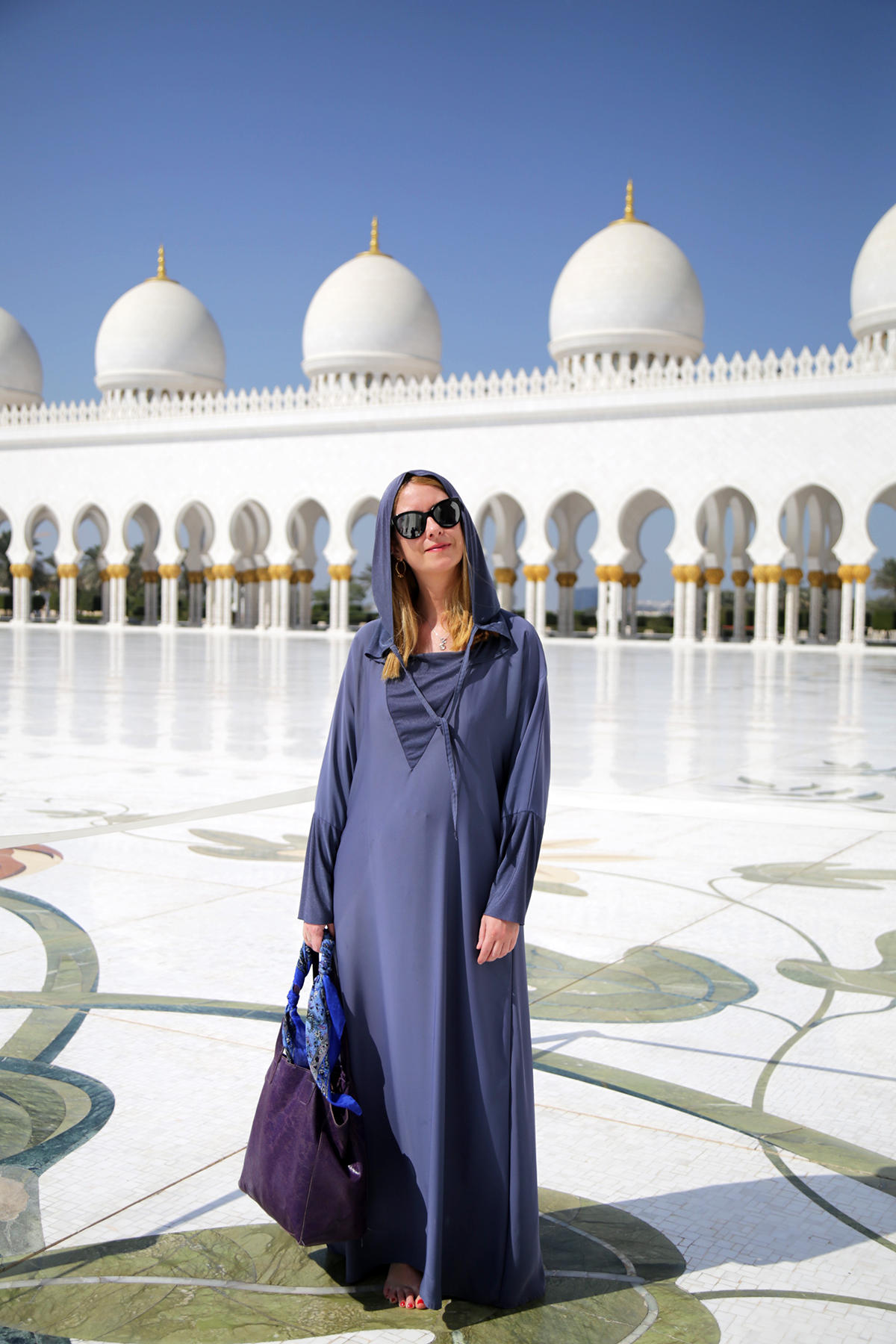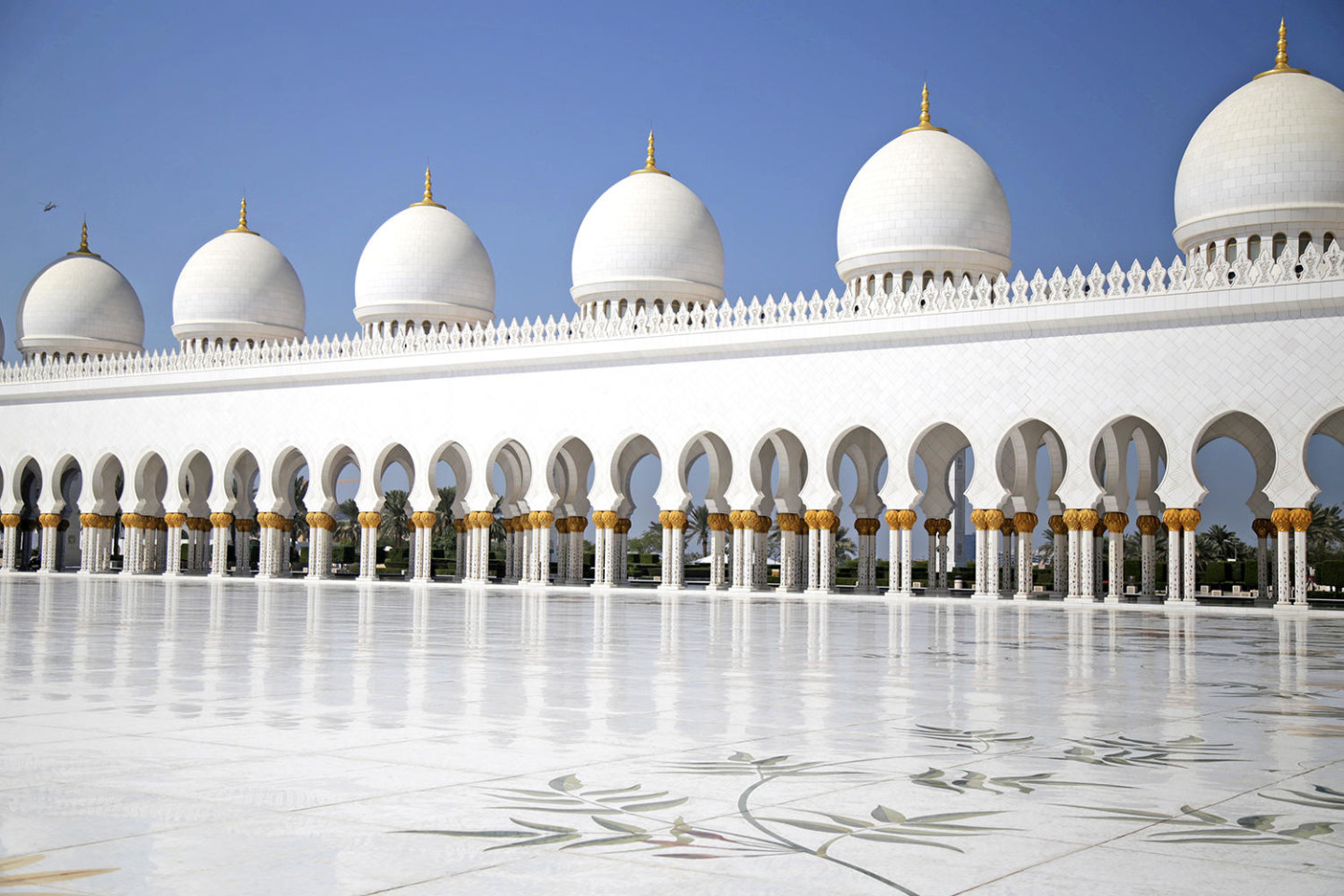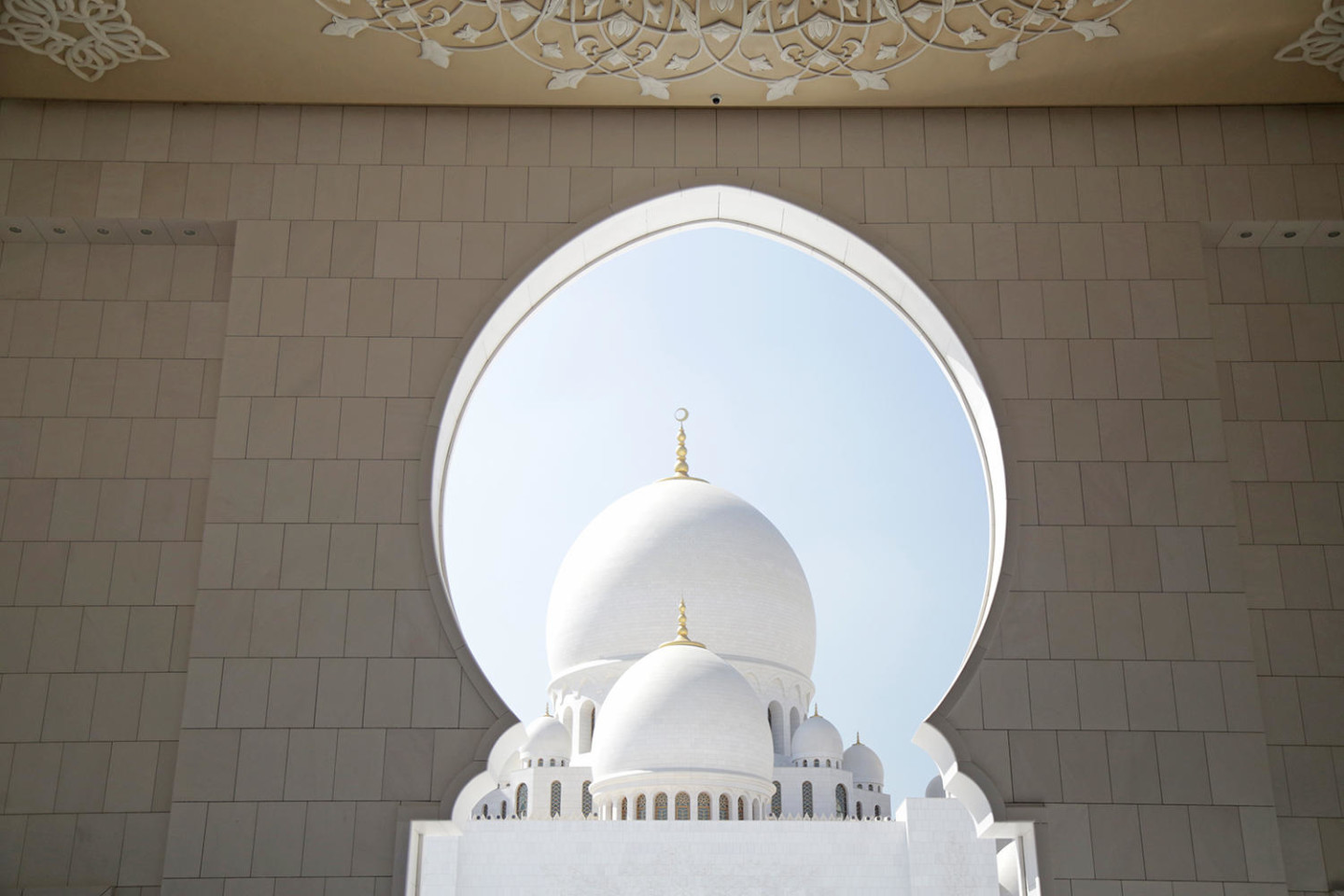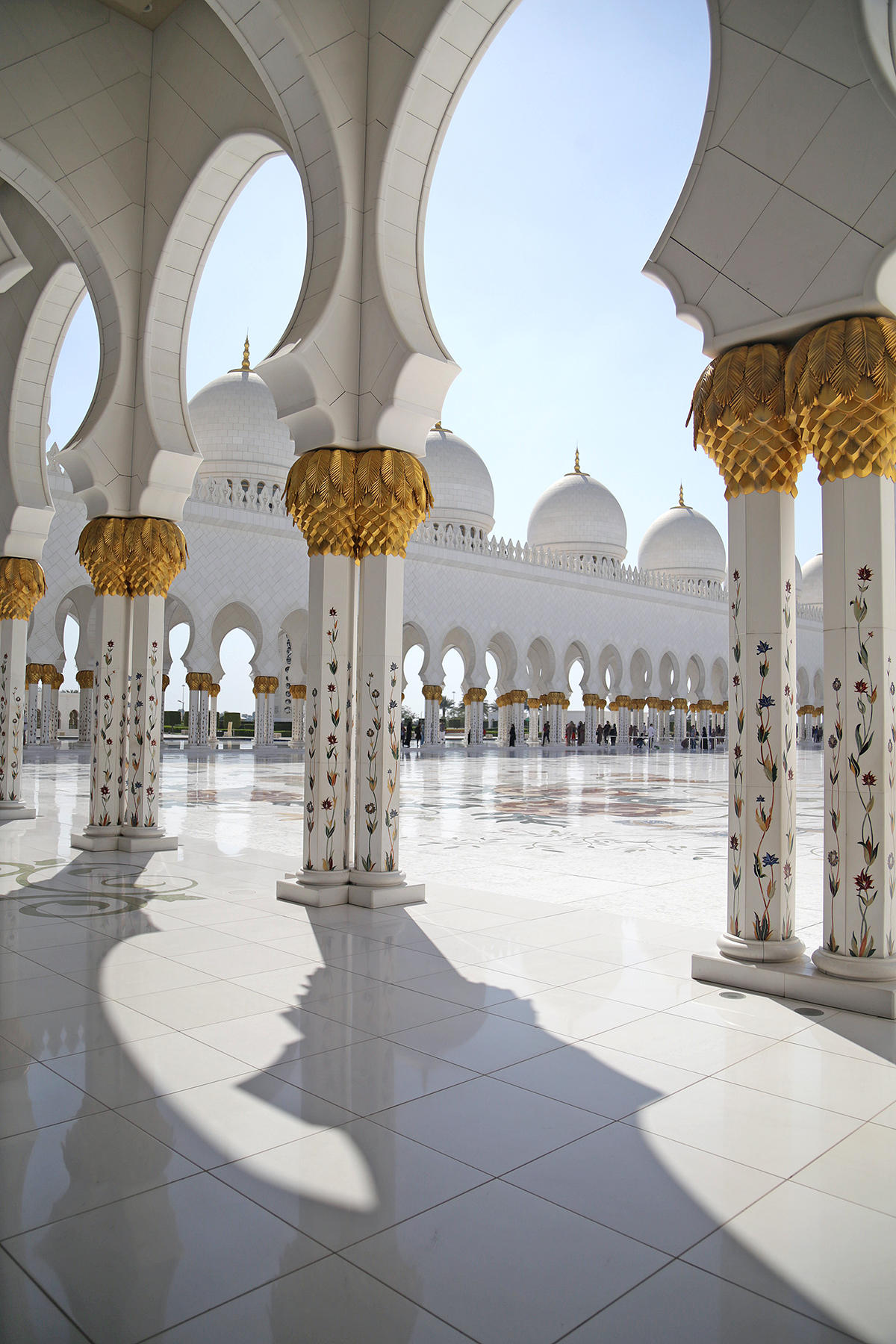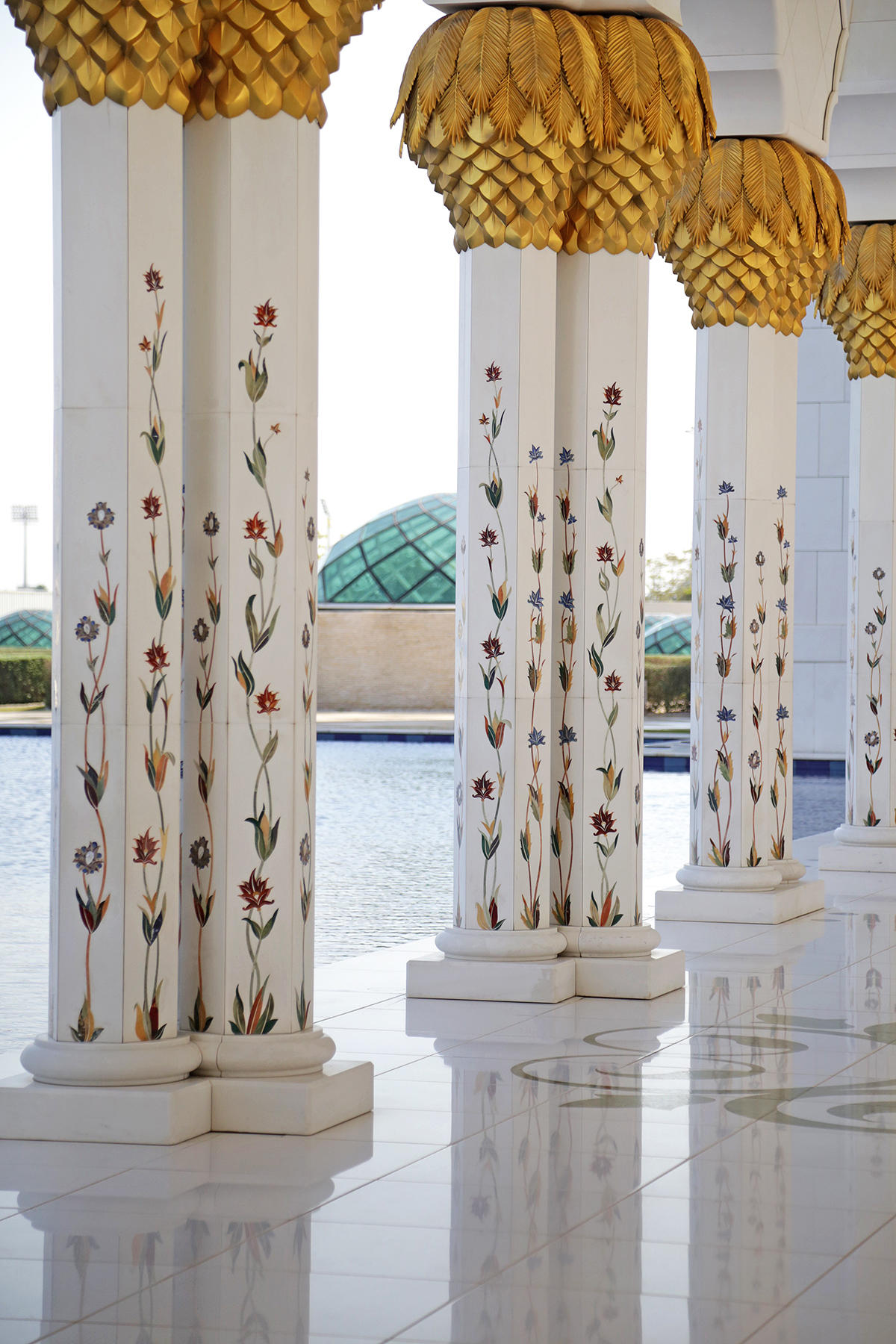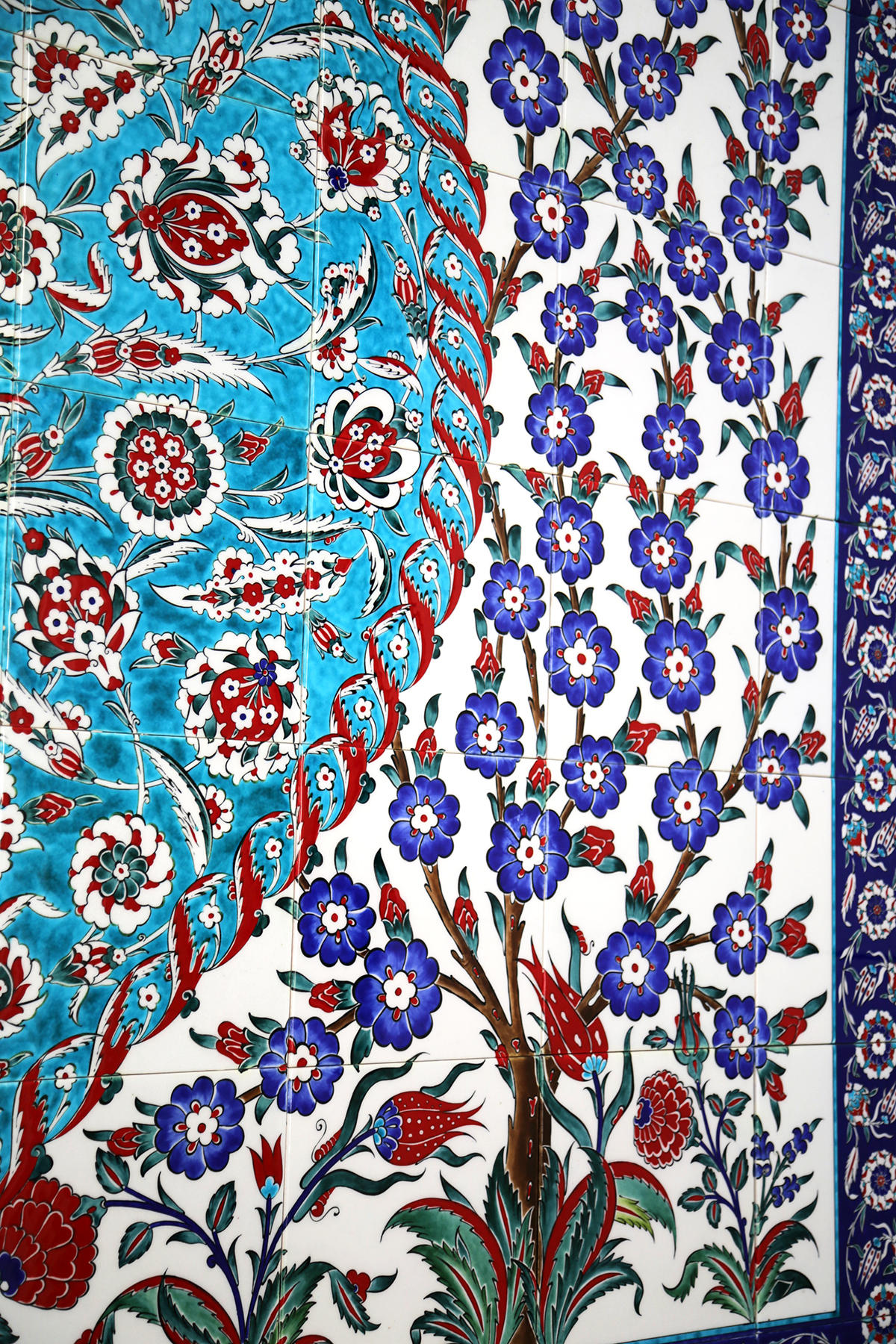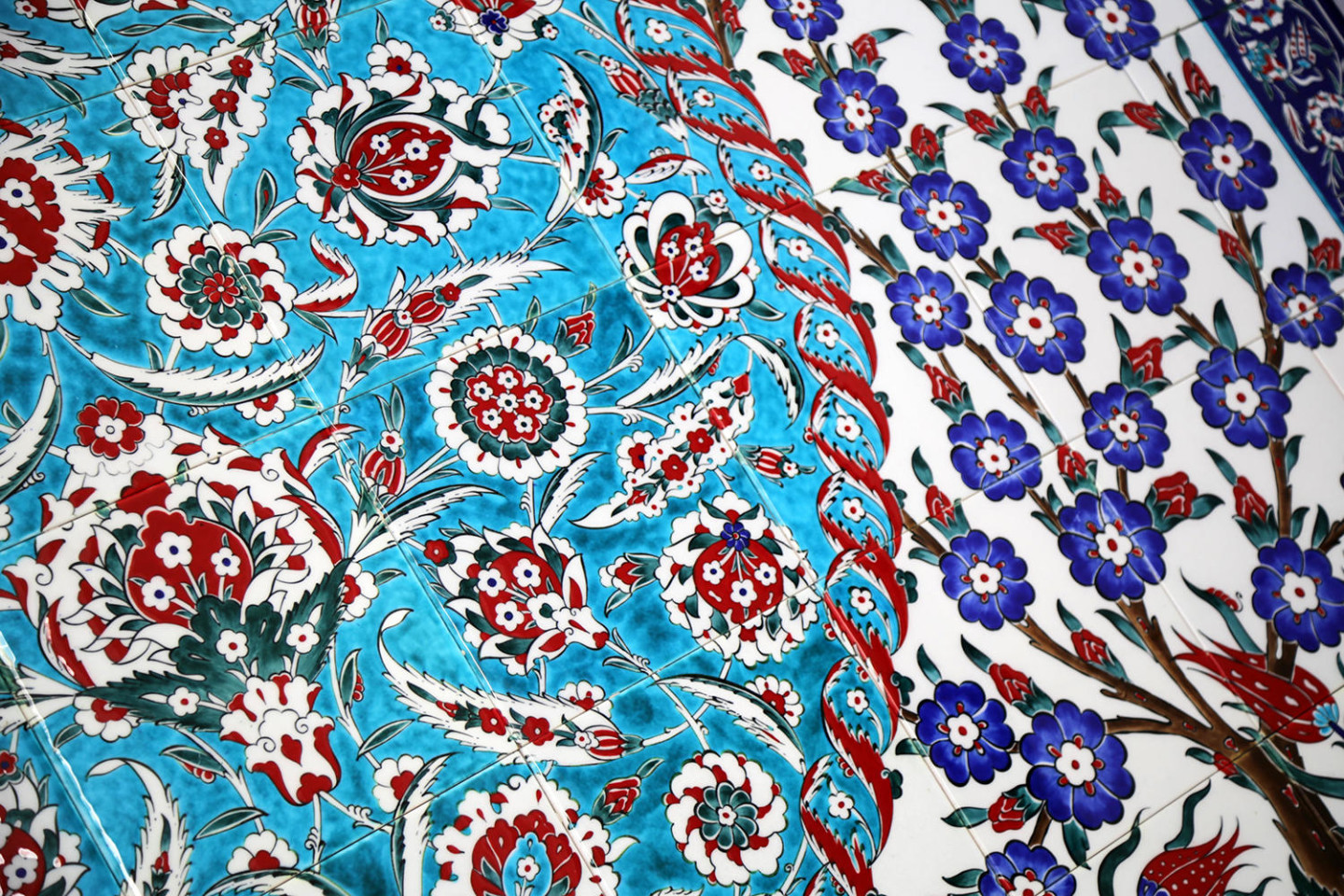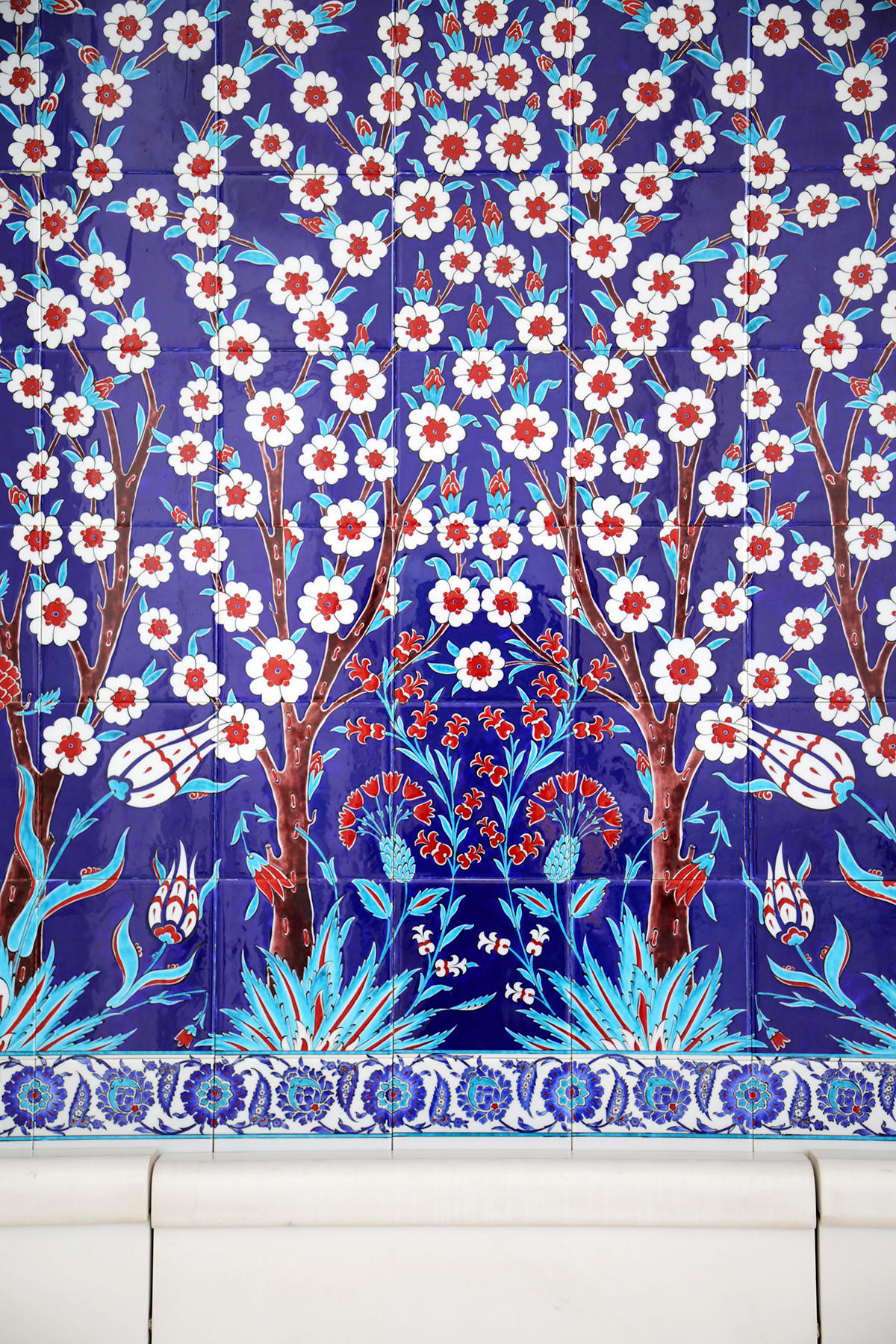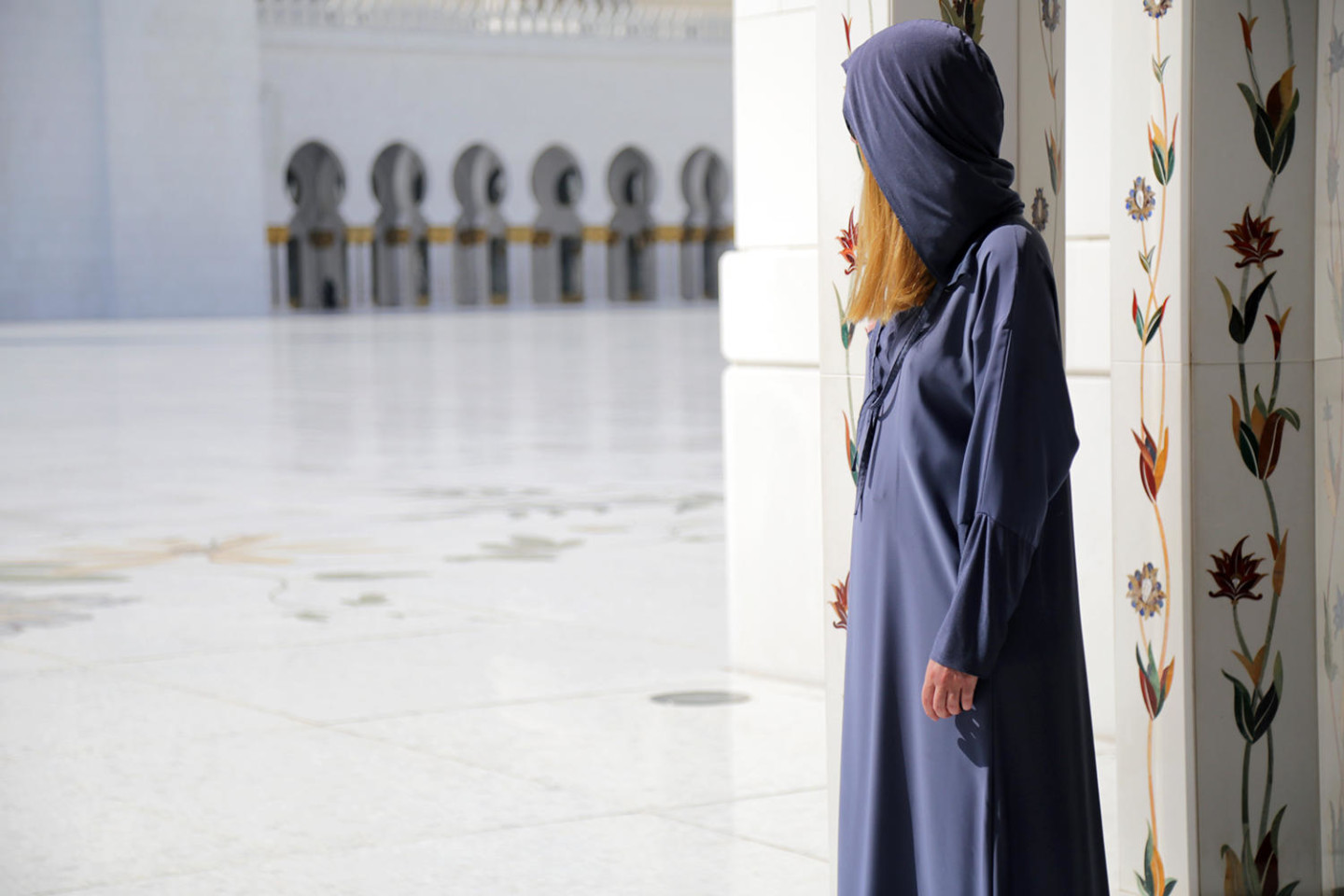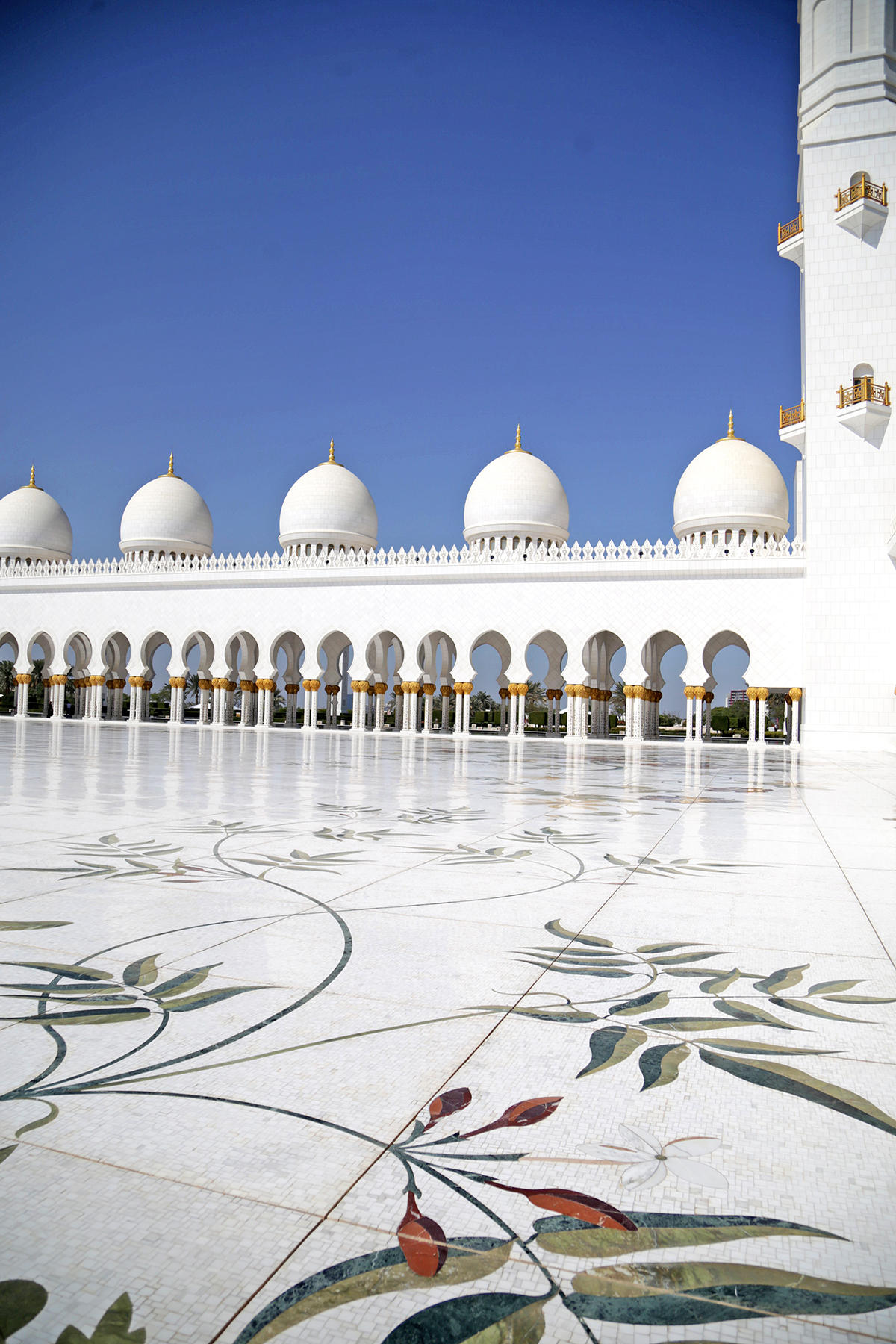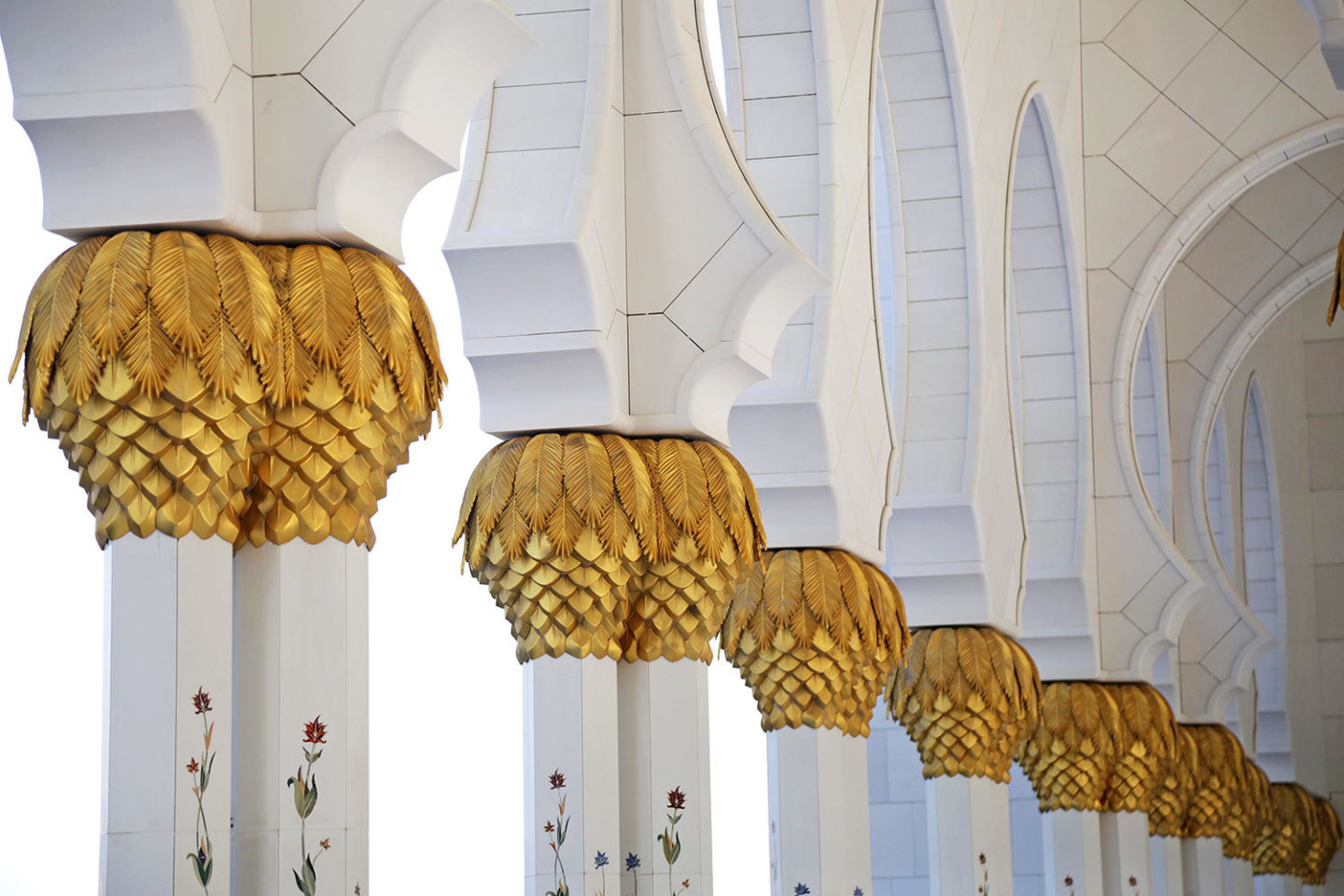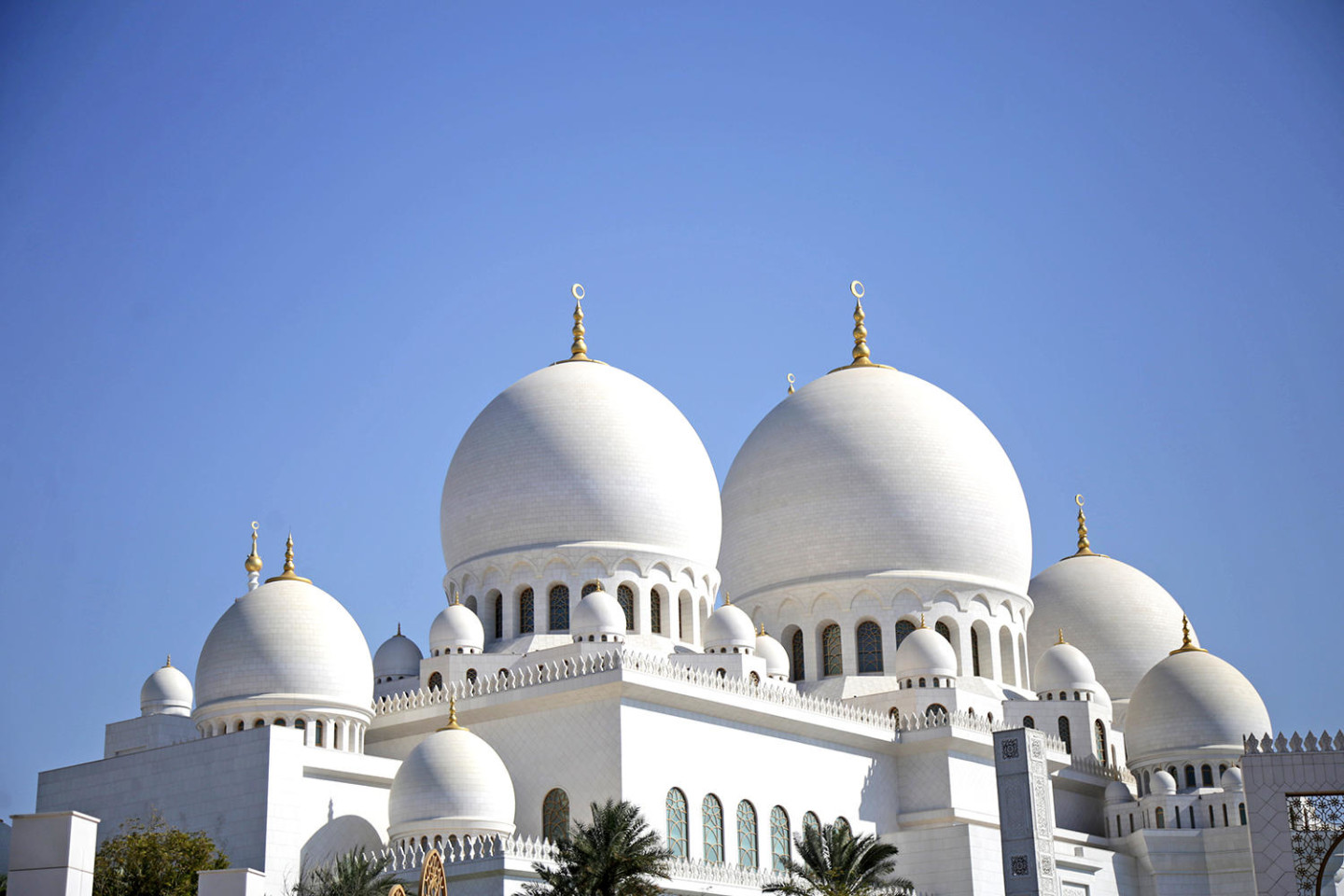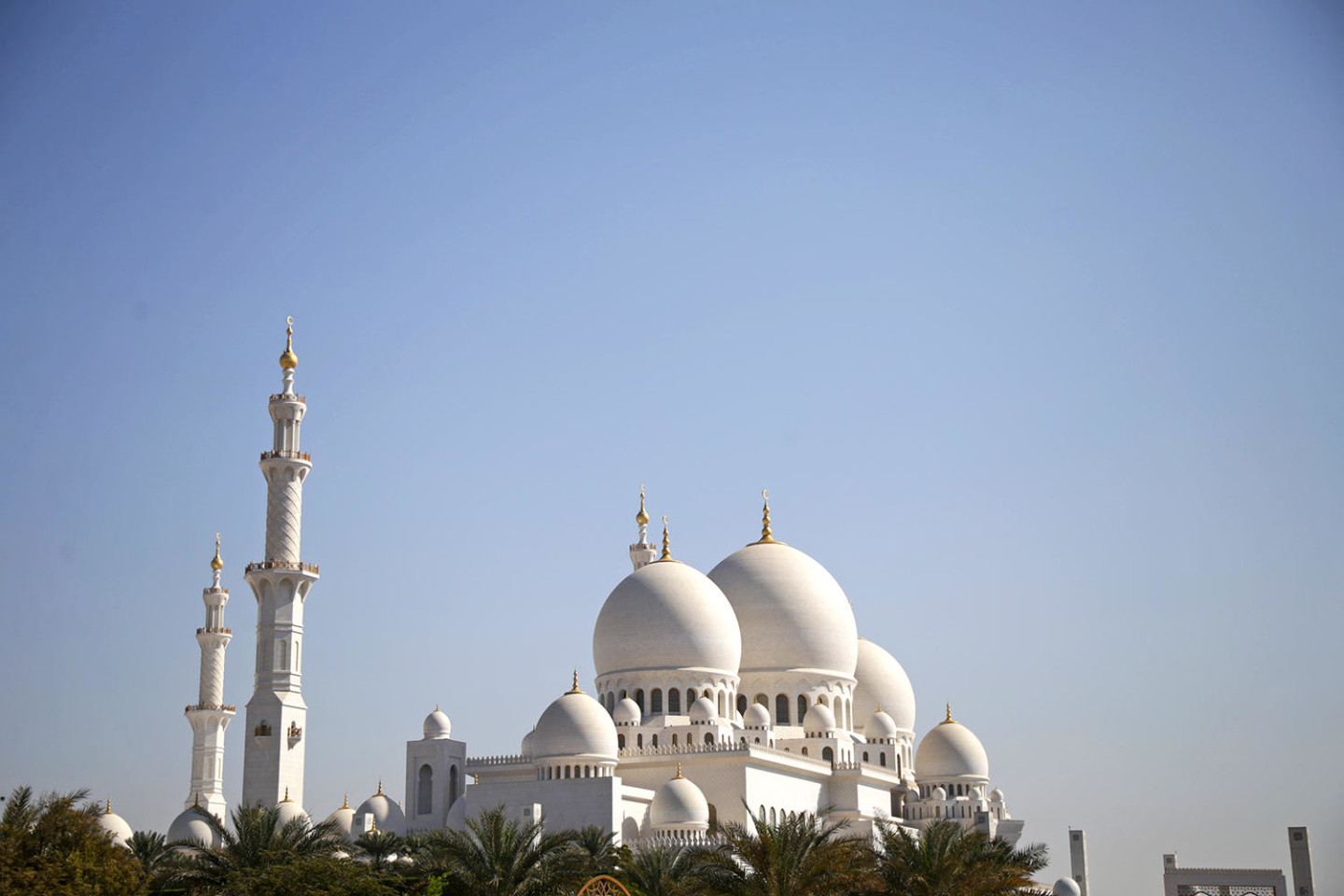 After eating a little in the cafeteria of the Great Mosque, head to the Louvre Museum in Abu Dhabi, by taxi this time. Only the exterior architecture of the museum (I was very curious to discover the new work of Jean Nouvel) interested me and I was not disappointed to learn that the museum was closed the day of my visit. (The museum is closed on Monday). So I was able to enjoy the place for me alone and again what a show! We discover a futuristic building, cubist, surmounted by a metal dome intertwined. Surrounded by the turquoise sea, it looks like the building has just emerged from the water. It's absolutely beautiful!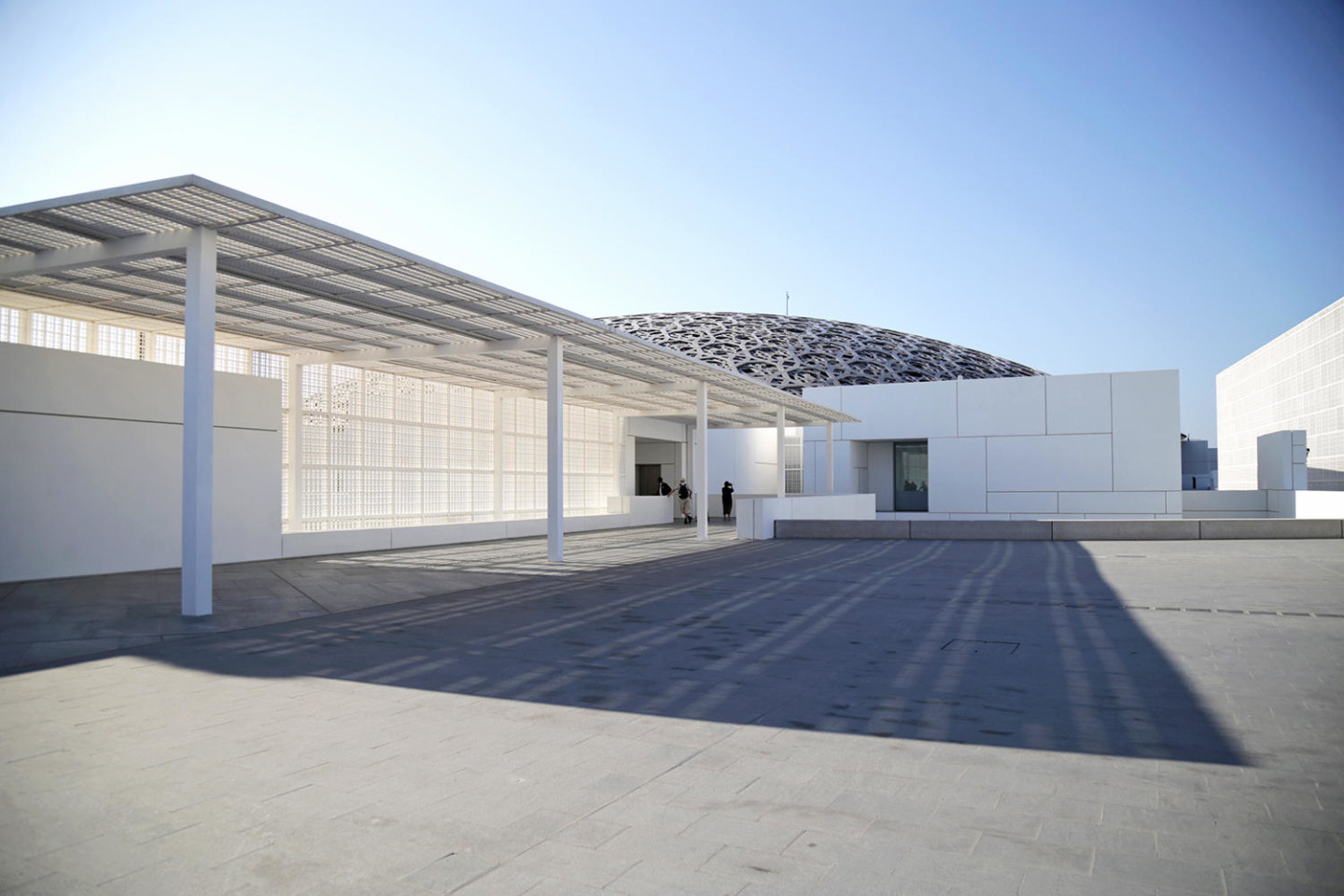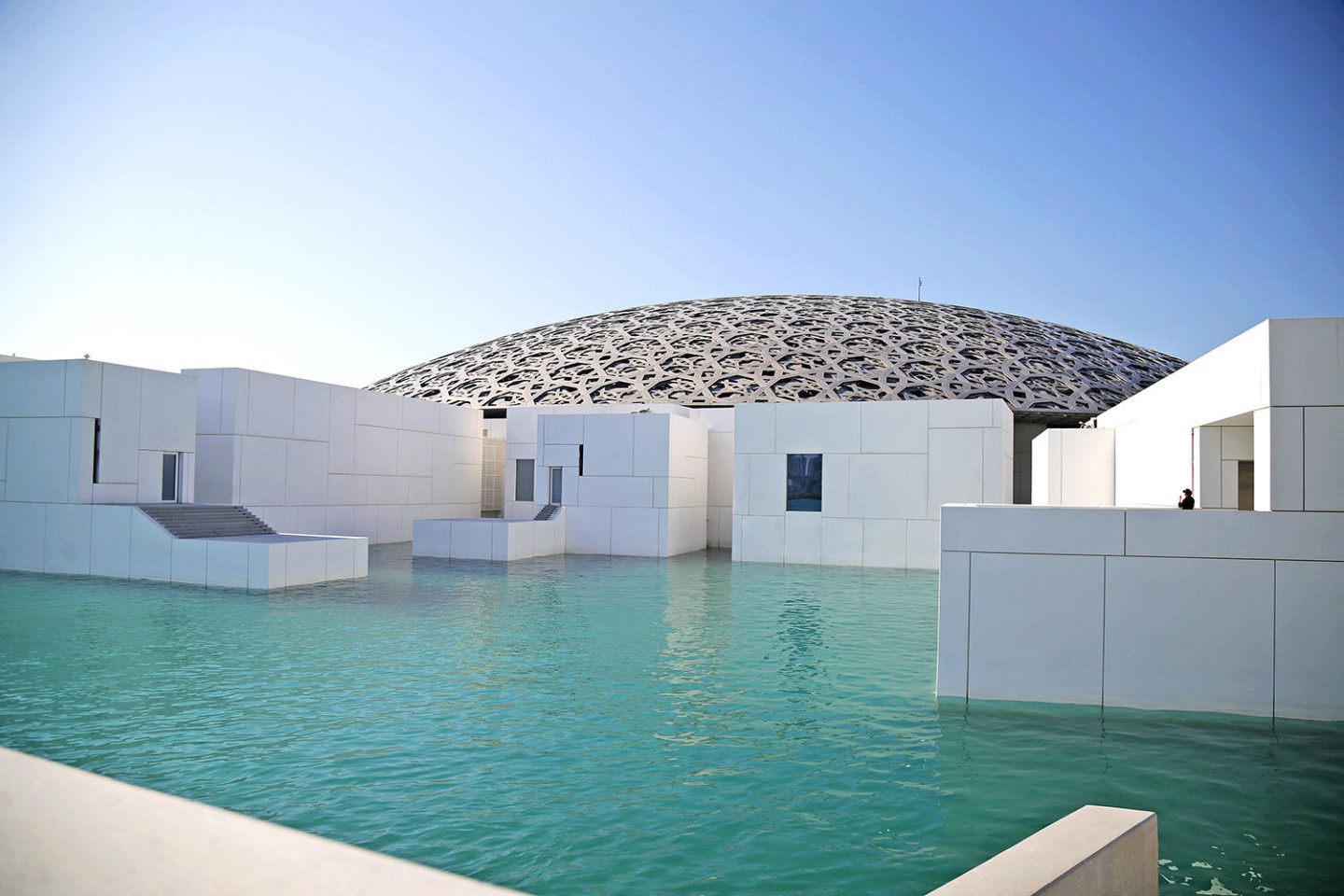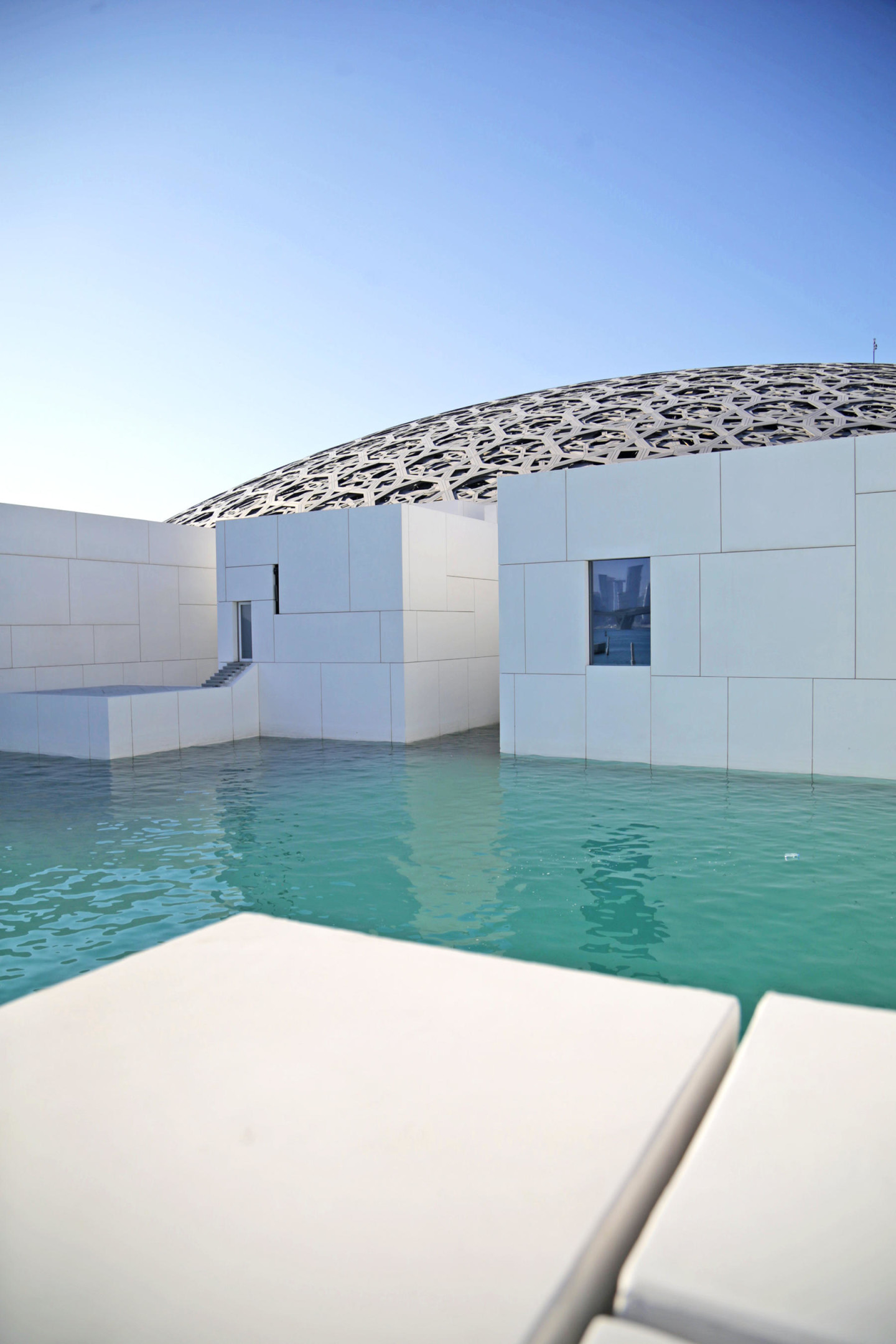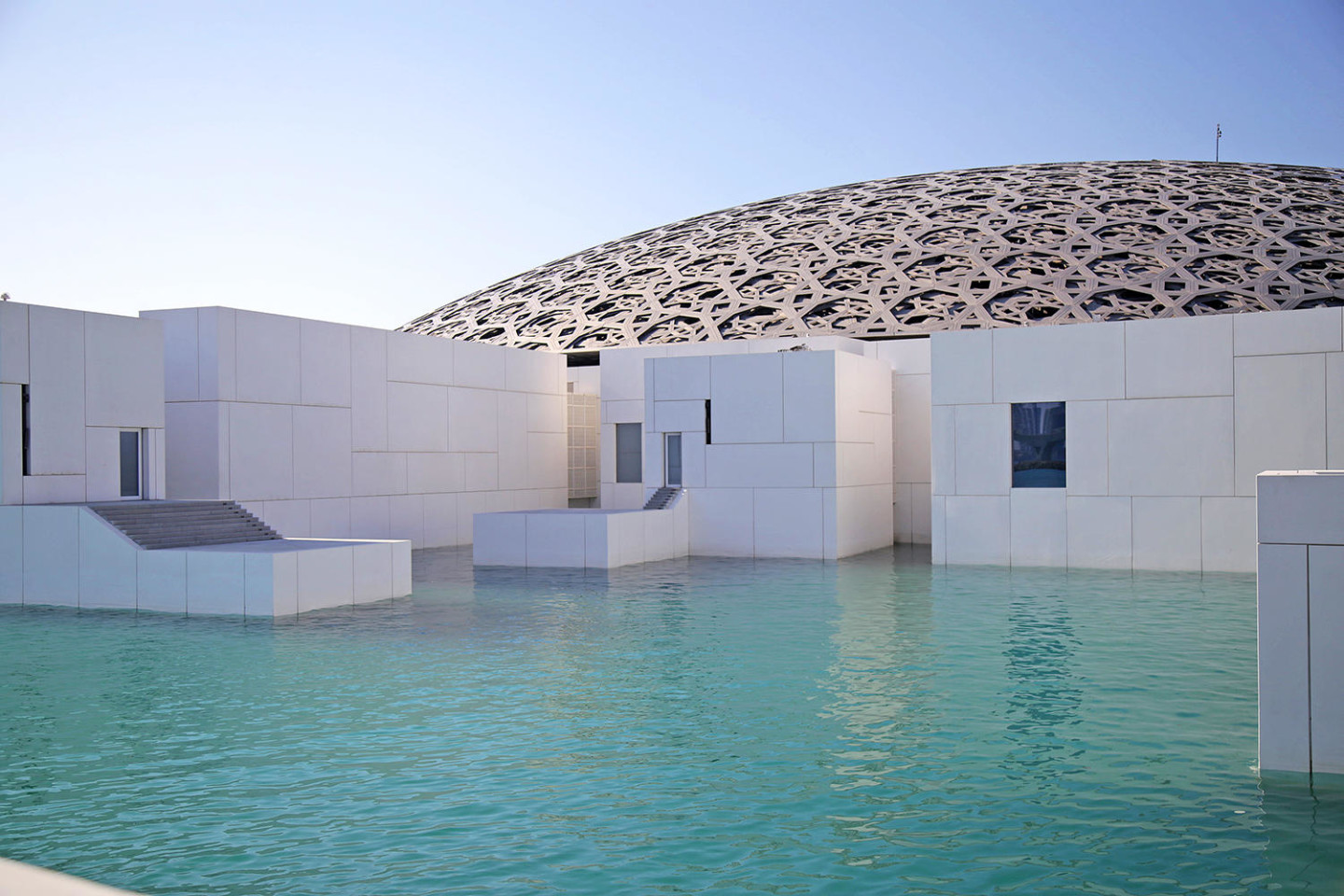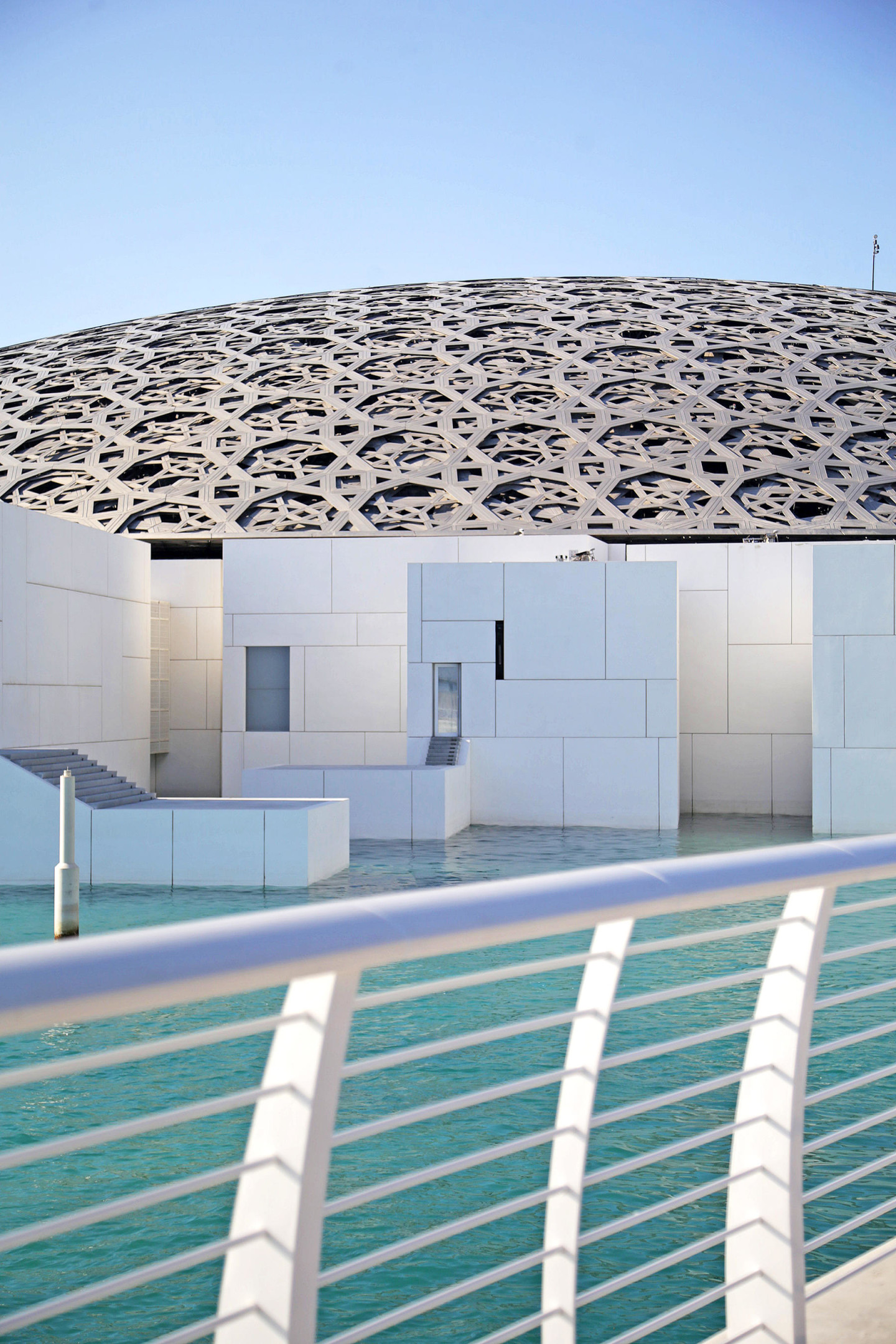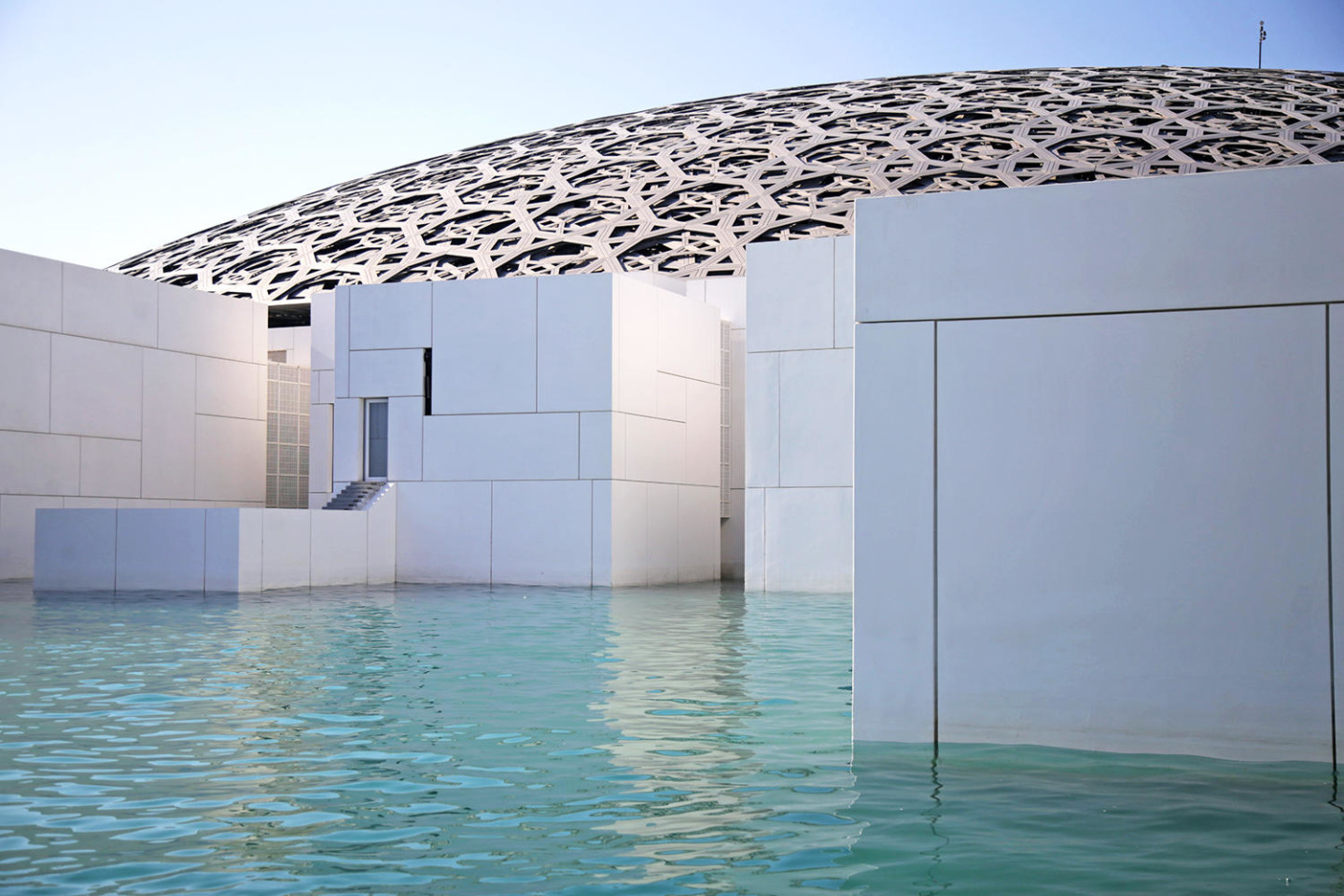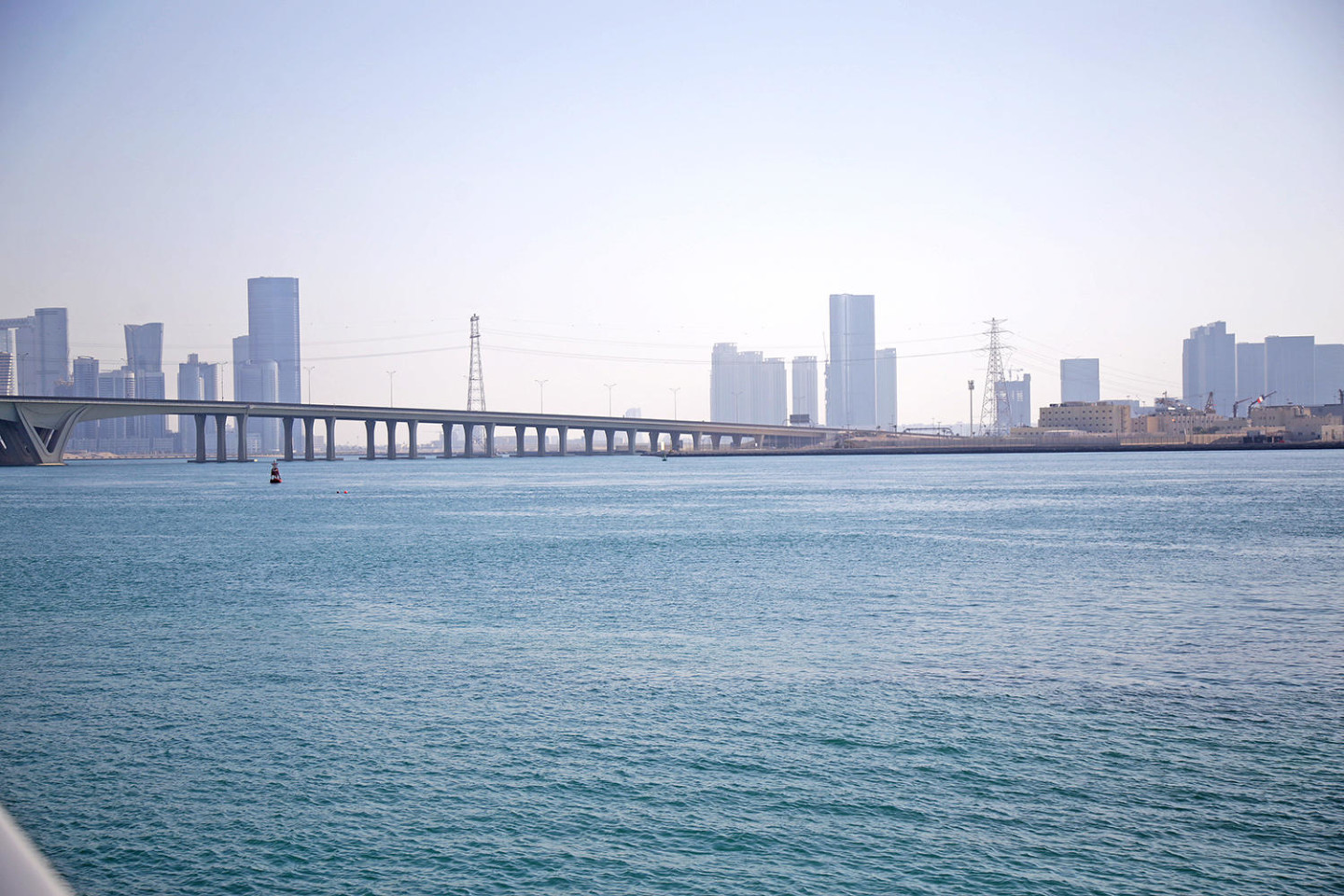 Photos : by myself.
My visit to Abu Dhabi stops here, it's time to catch the bus back to Dubai. (Check carefully that you take the good bus because there are several). For my part, what I remember from my vacation, except the beach of Dubai, is the visit of the Great Mosque and the Louvre Abu Dhabi. Two unforgettable visits!