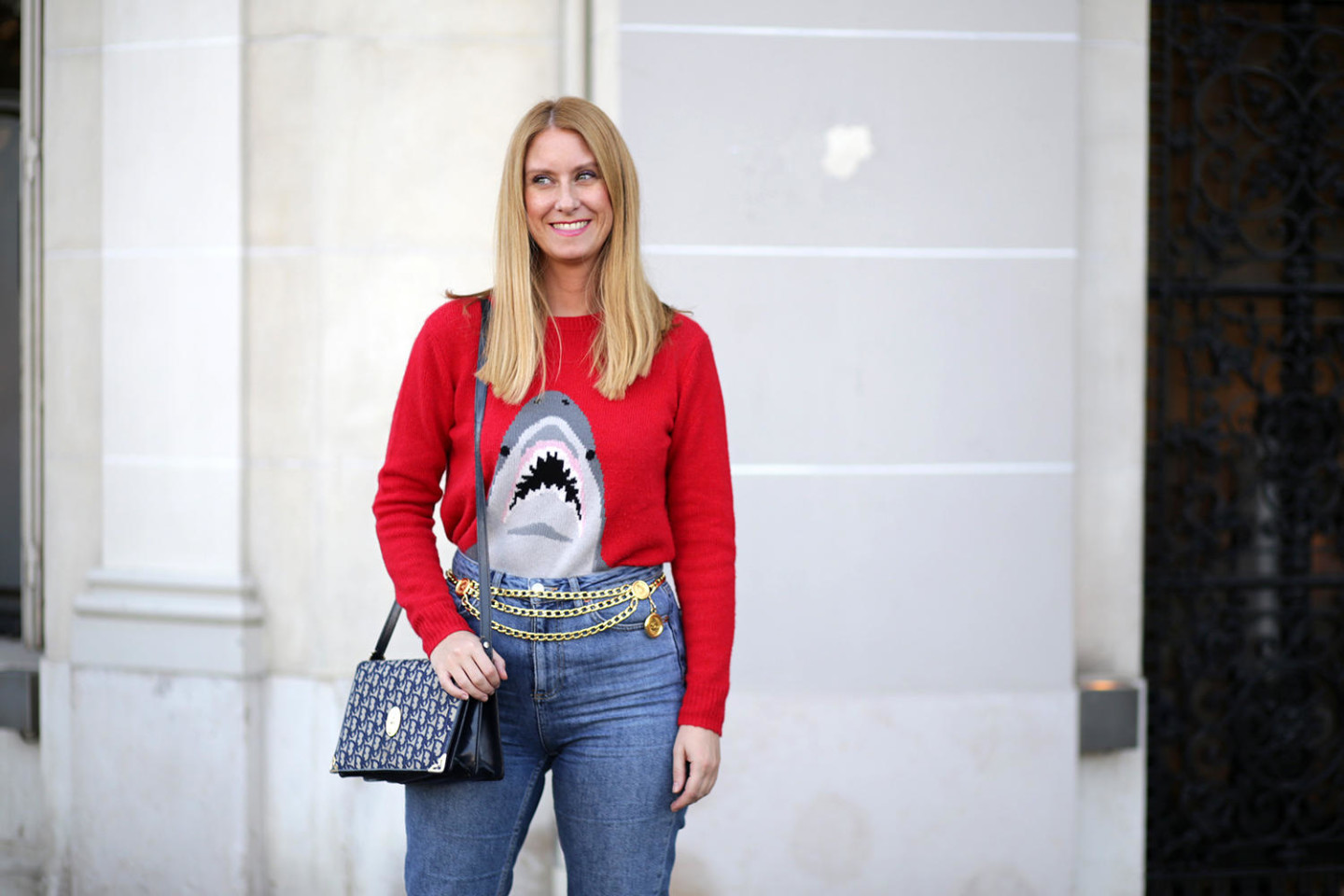 Let's talk about Autumn looks for this 2018 season.
What are you wearing right now?
For me, I notice that I put more and more jeans these days. Me who swore by pants (at work) a year ago. Being a little bored by the range of restrictive color that brands offer, I became a fan of the denim that I wear actually 5 days a week and I enjoy juggling with the different colors that I have in my wardrobe. Between white, blue and pink … today I opted for blue jeans that I married with red. I love this Coach sweater with the shark "Jaws", it's so unexpected and funny.
The little metallic red shoes are perfect to match with the sweater and to break the blue and solid red, I chose to wear a black and white check jacket and a blue / cream monochrome bag which reminds the blue jeans.
Last details : jewels. For the belt, I bet on my new acquisition, a 3 rows vintage Chanel belt chain, that I found at my favorite shop Madre y Figlia and discreet golden Swarovski earrings from the new winter collection.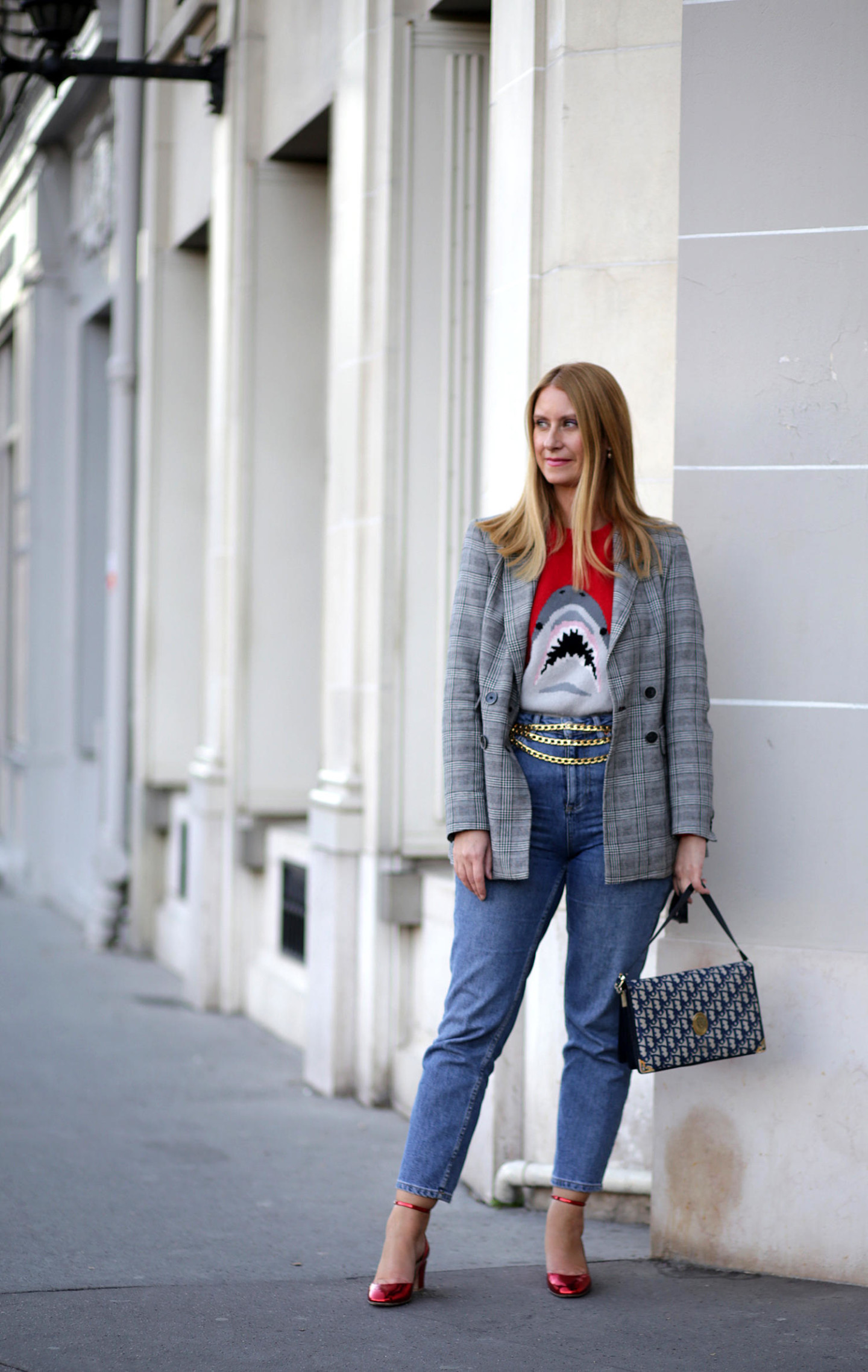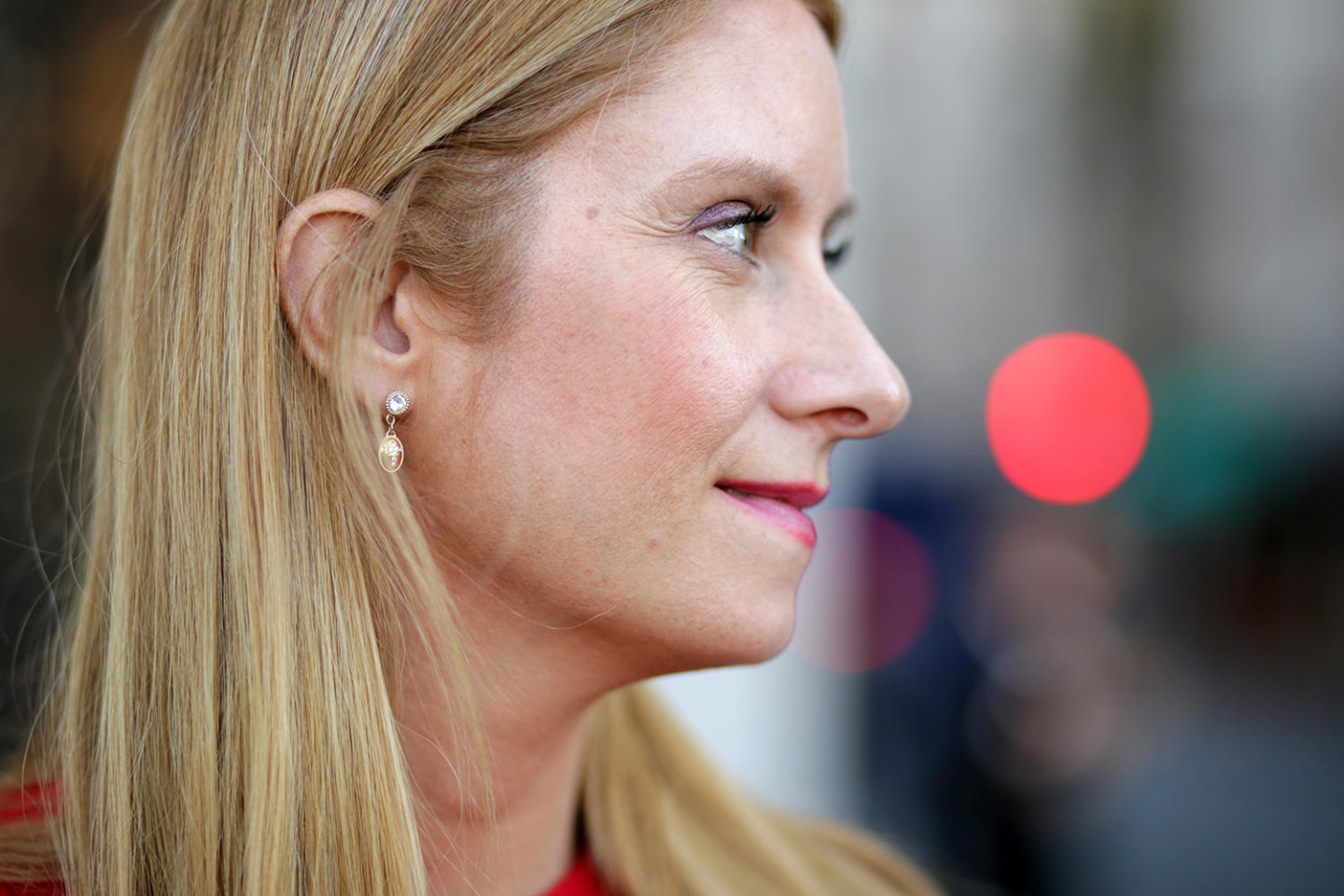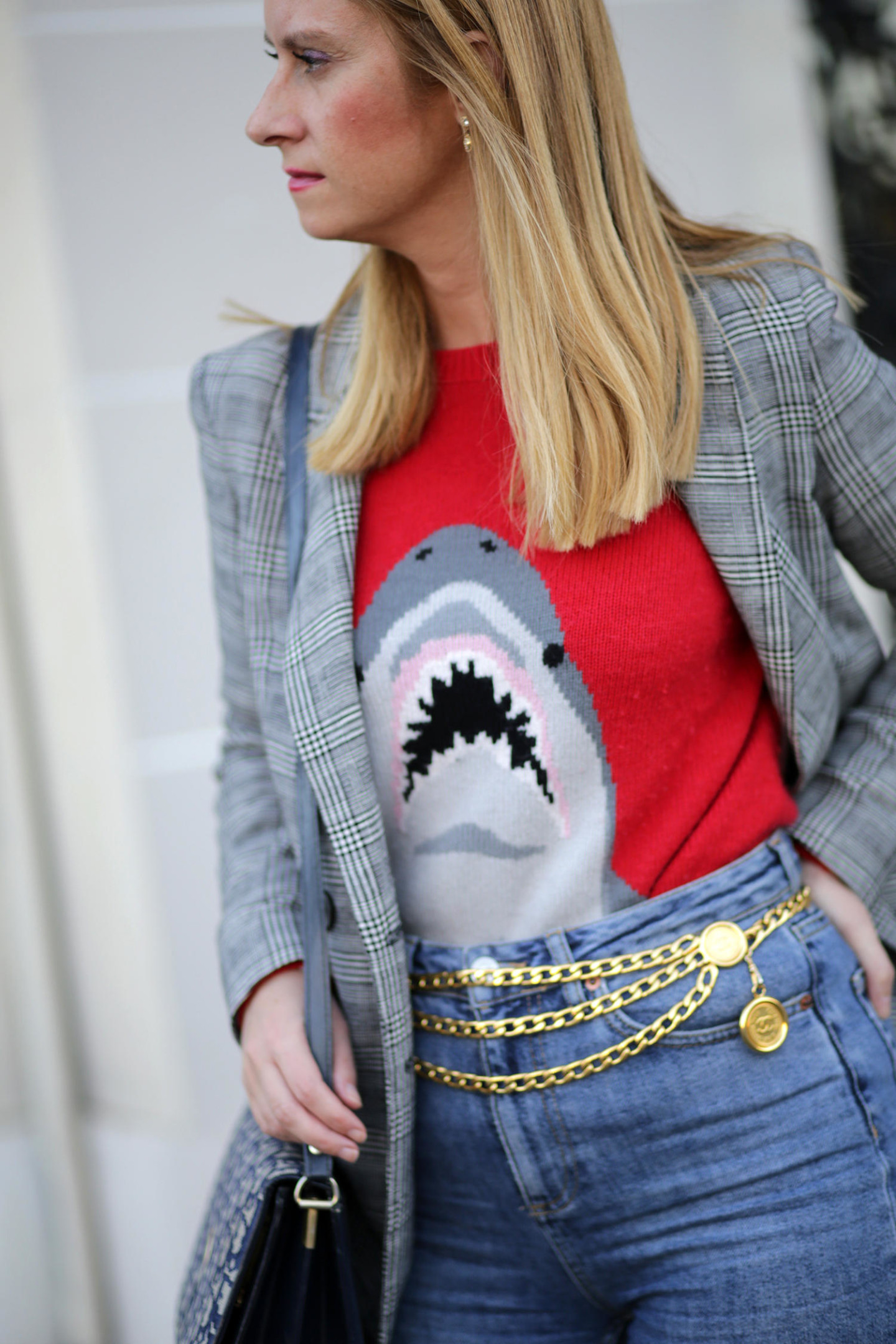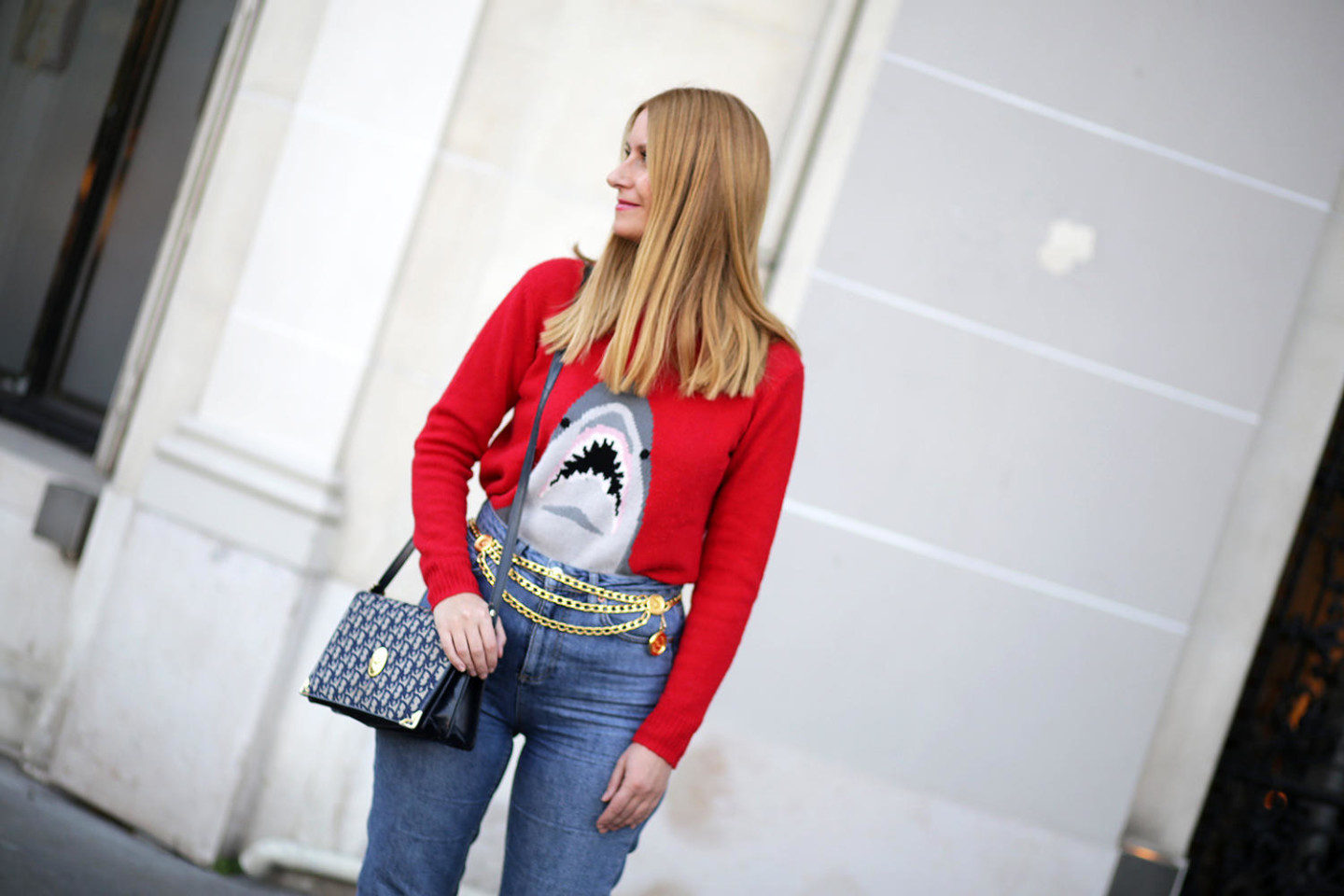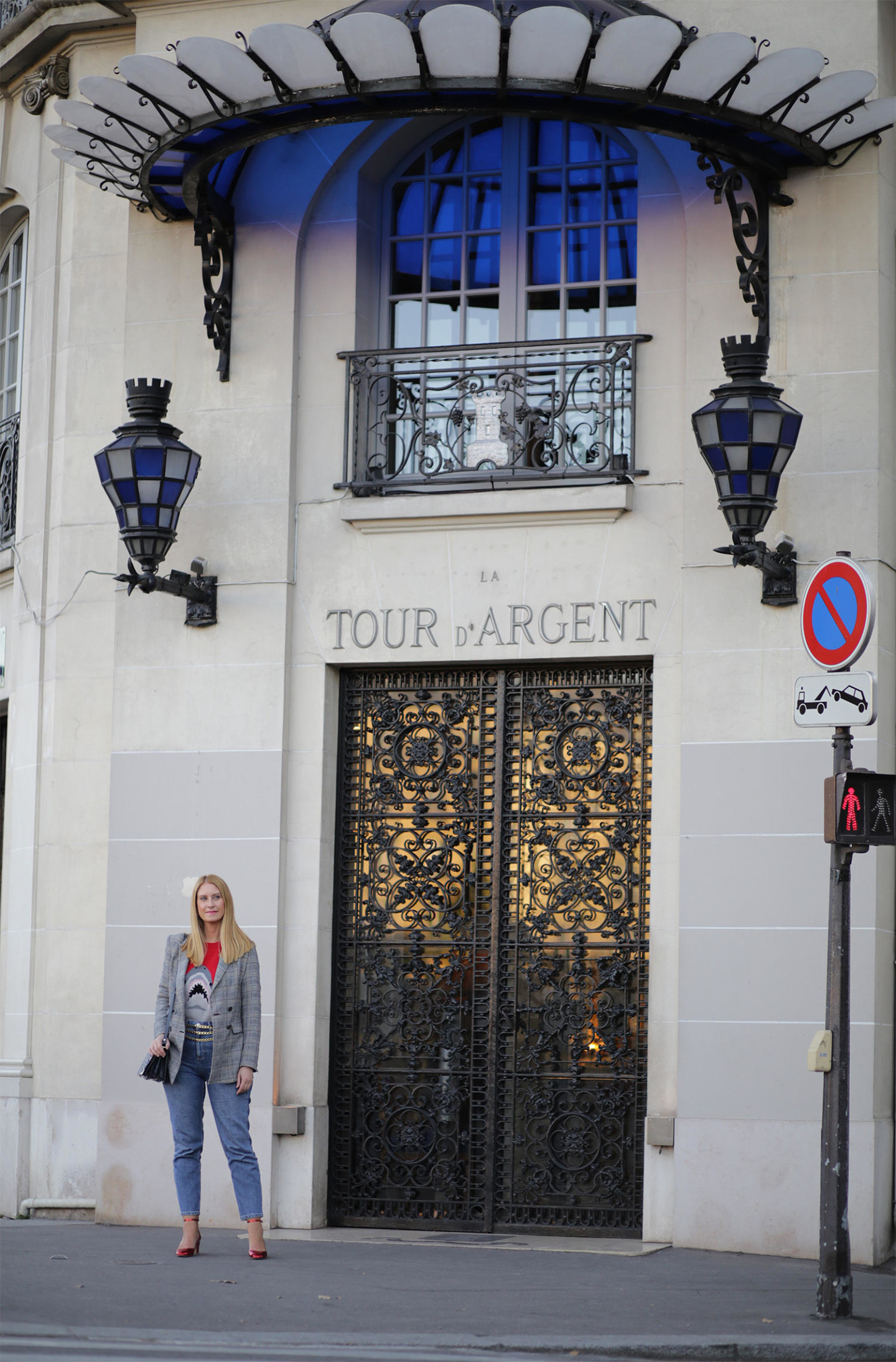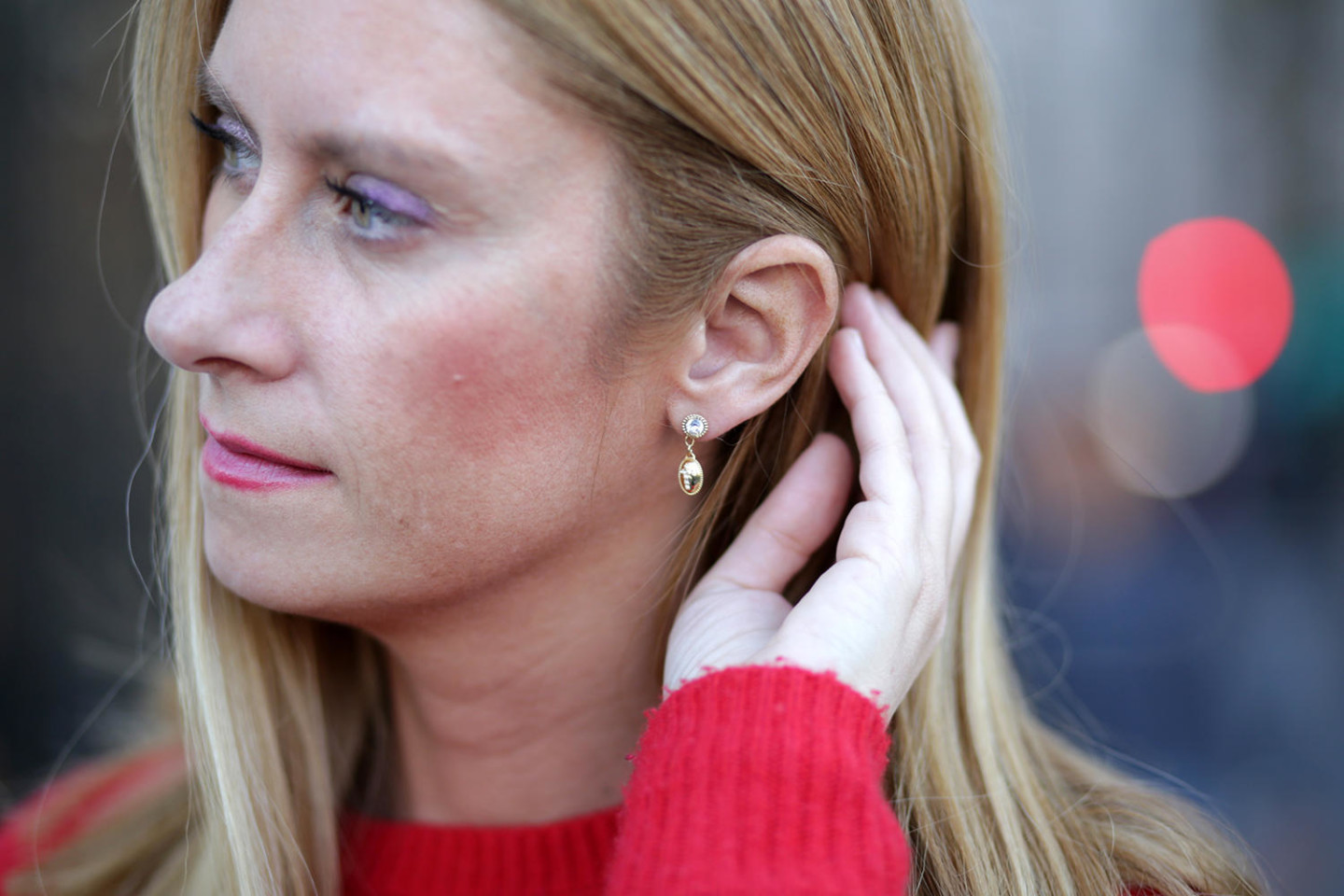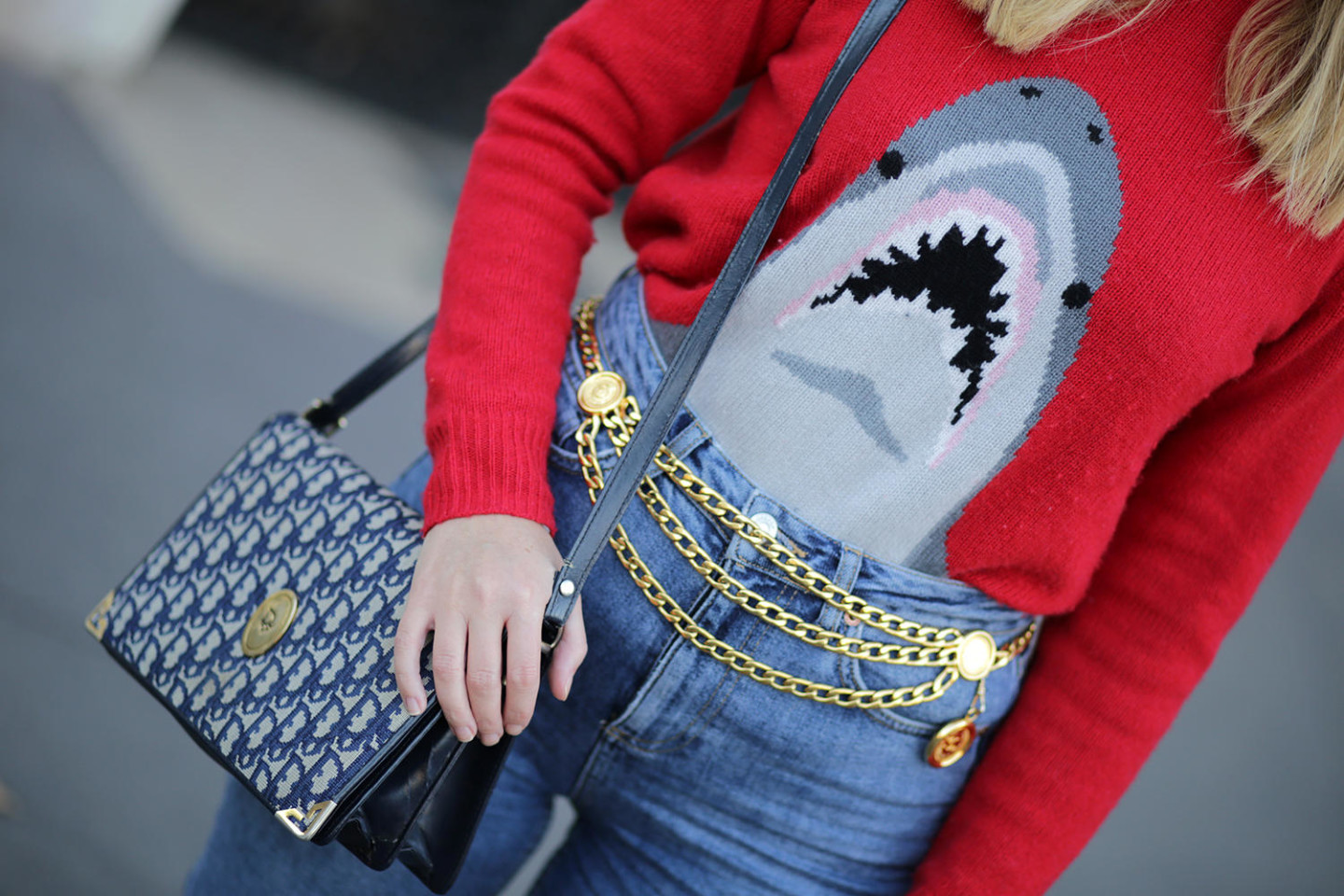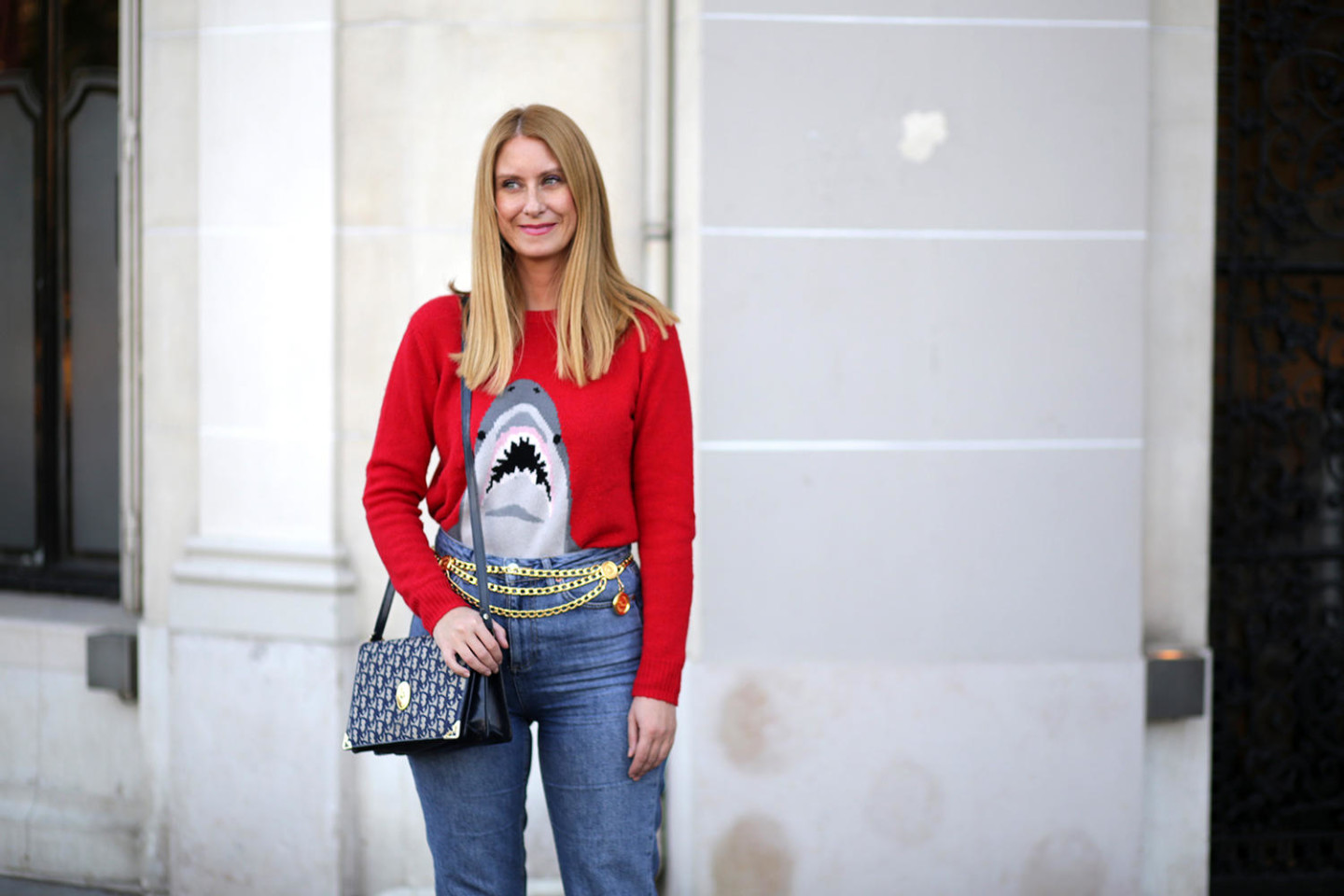 Photos : Mathilde du Blog Au Petit Imprévu
Veste / Vest : Mango  –  Pull / Jumper : Coach  –  Jeans : Topshop  –  Chaussures / Shoes : Valentino  – Sac / Bag : Dior  –  Boucles d'oreilles / Earrings : Swarovski