How to wear a dress from day time to a night out, in a more dressed version?
Here are my advices as Personal Stylist:
Accessories are key! The dress remains, but the accessories change according to the dress code agreed to your evening.
Here are the accessories of this non-exhaustive list: shoes, belts, bags, jewelry…
The first thing to change will be the shoes. I invite you to replace your comfortable shoes or flat shoes for pumps or stilettos. Heels elongate our silhouette.
The second step: the belt. You can match it with the color of your dress or with the color of your other accessories, such as your shoes or your bag/pouch.
Third step: the bag. Depending on the colors of your outfit, you can choose to match the color of your bag/pouch to the color of your dress, or shoes. For this, a tone on tone color or a darker or light color will be ideal. Want to play adventurers? Choose an additional color, in accordance with the colors of your outfit (dress + belt).
For example, like here with the green dress: green dress + black belt + green and black shoes + white and red bag.
In the color wheel, green is the colour opposite to red and black is opposite to white.
Need personalized advices to learn more about your style, color associations or your morphology. I invite you to check my services here.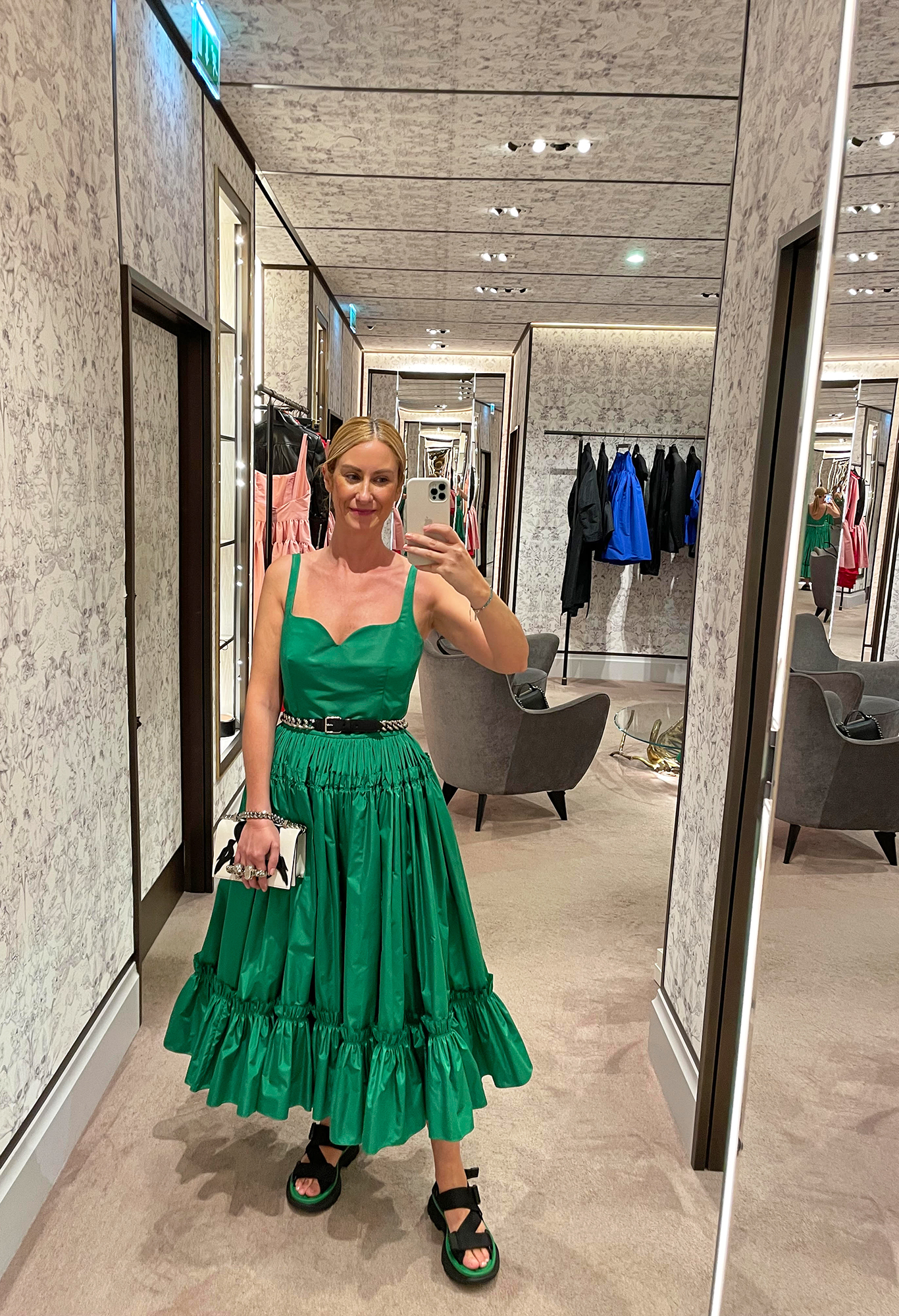 Shop this Look: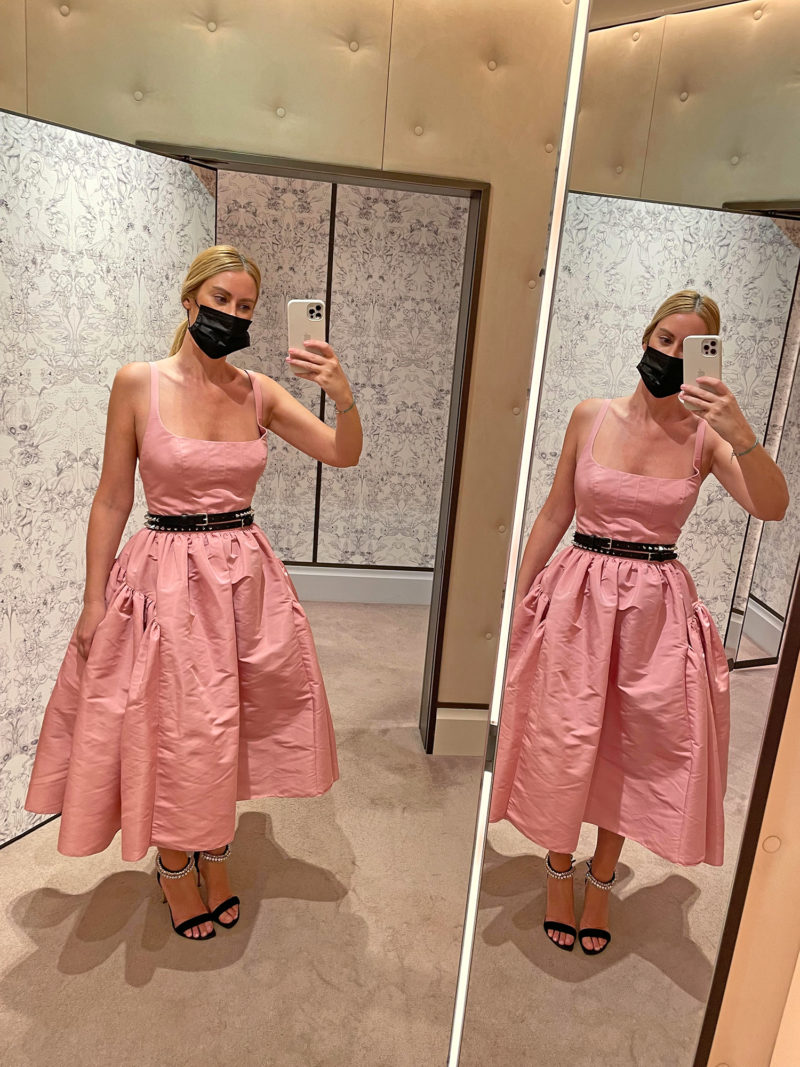 Shop this Look:

So, what will be your outfit from day to night?
**************
More inspiration on  Instagram, Pinterest  Join-me!
I wish you a beautiful week 😉