Frida Kahlo is in the spotlight for the new exhibition at the Palais Galliera in Paris.
The exhibition focuses on her life: from childhood, adolescence, to her life as an artist and married woman, between 1907 and 1954.
Visiting this exhibition is to enter into the intimacy of Frida Kahlo, through more than 200 objects from the Casa Azul and realized in collaboration with the Museo Frida Kahlo (which makes the exhibition exceptionally rich): family photos, rare portraits, drawings, paintings on metal, correspondence, pre-Columbian necklaces, cosmetics, medicines, hand-painted medical prostheses and a rich selection of traditional Tehuana dresses. . .
The life of Frida Kahlo opens in front of us: many texts to read, many documents to study, many small objects and photos to admire with great care. We feel the emotion as we go along, as if Frida whispers in our ear "Look, this is my life, my work, my belly, my suffering, this is what I have experienced and I am proud to share with you (visitor) the traces/ fragments of my life, through this exhibition."
Upstairs, a tribute to Frida Kahlo: designers and fashion houses exhibit some of their creations (Valentino, Alexander Mc Queen, Comme des Garçons…), inspired by the unique universe of the iconic Mexican artist. A staging that celebrates fashion (specialty of the Palais Galliera), history, women and artistic creation.
Frida Kahlo marked her time and will still inspire us for a long time to come.
Frida Kahlo – Au-delà des apparences
Exhibition from 15 September 2022 till 5 March 2023,
Palais Galliera, musée de la Mode de la Ville de Paris
10, Avenue Pierre Ier de Serbie, 75016 Paris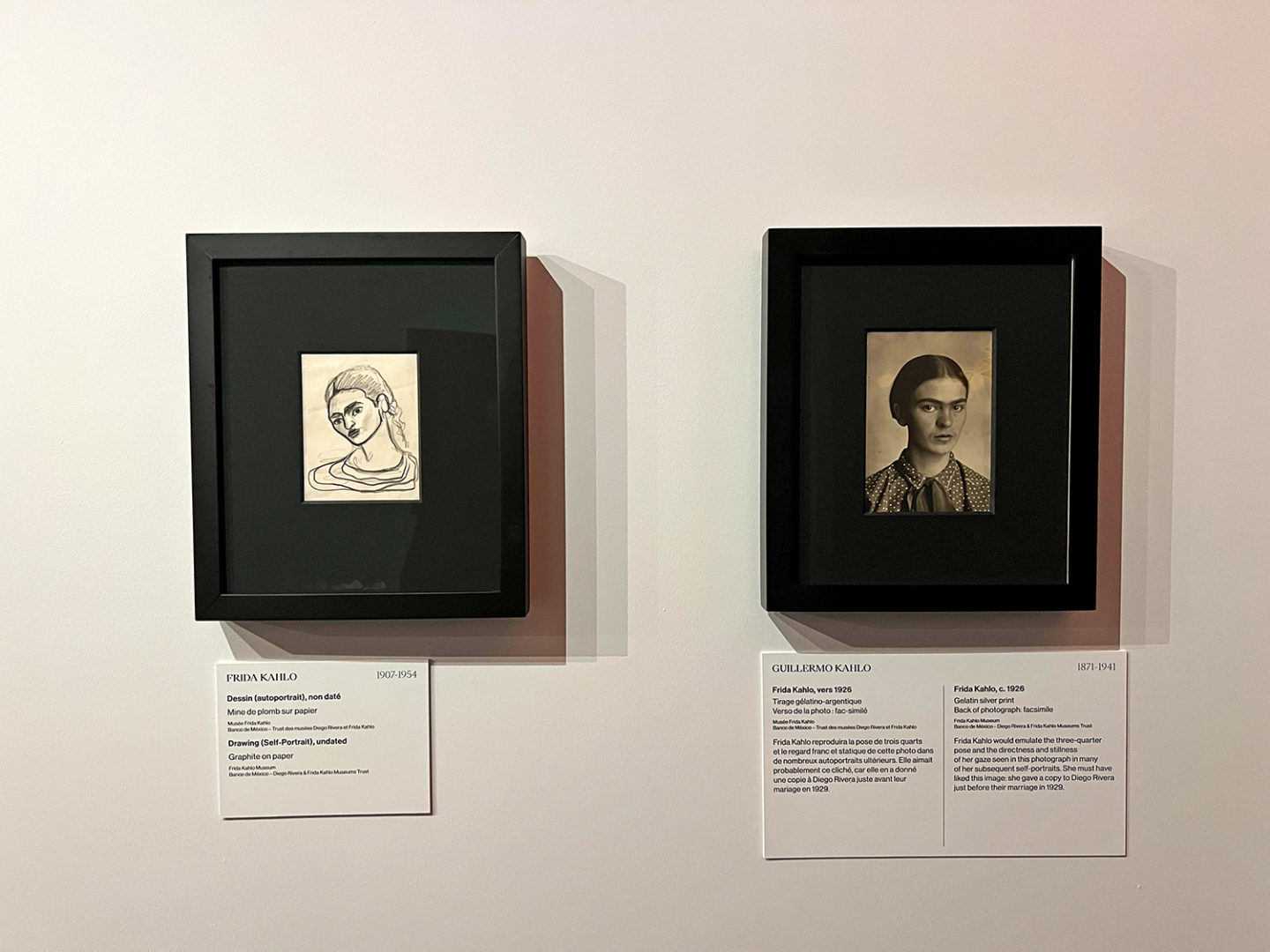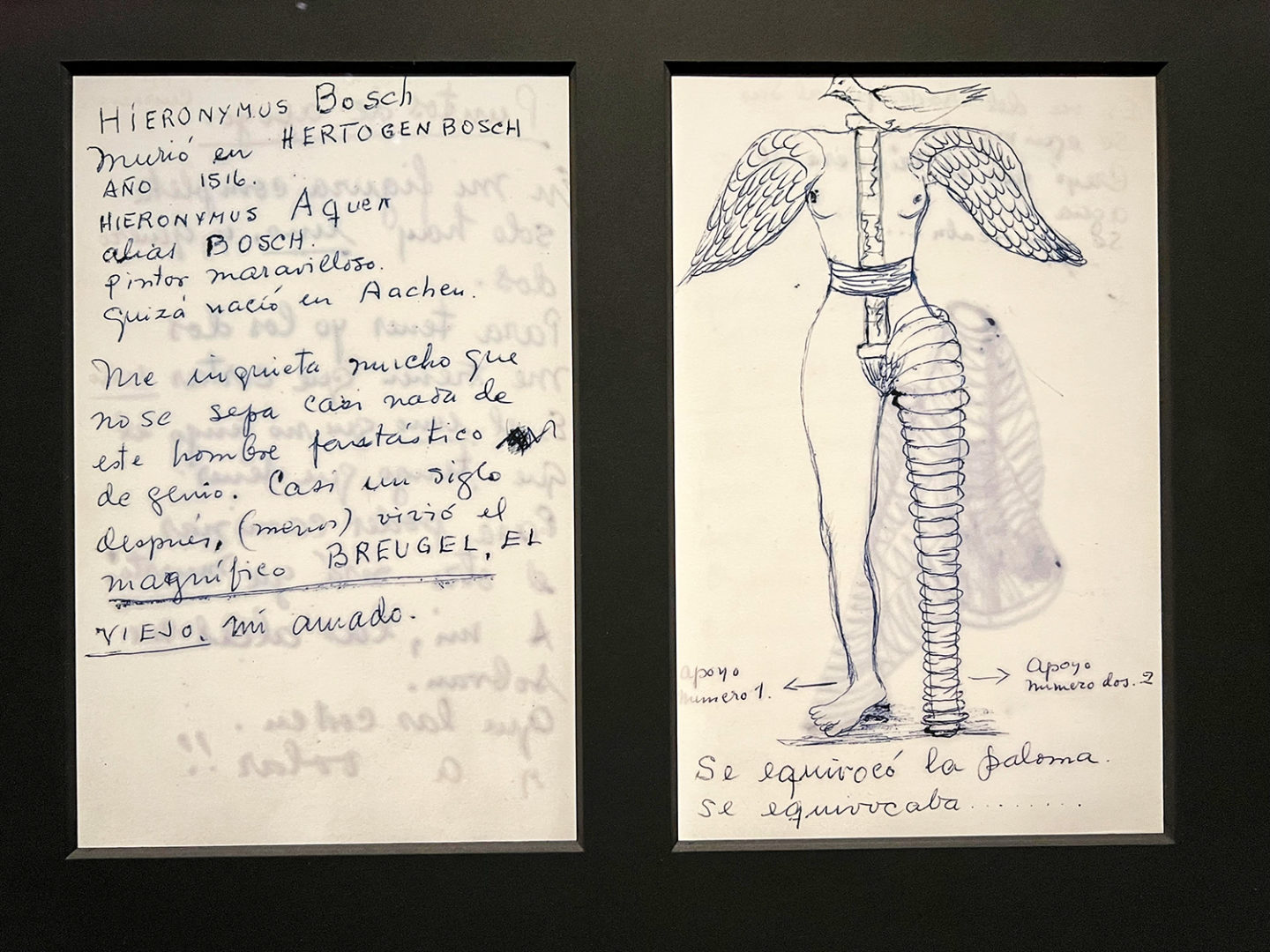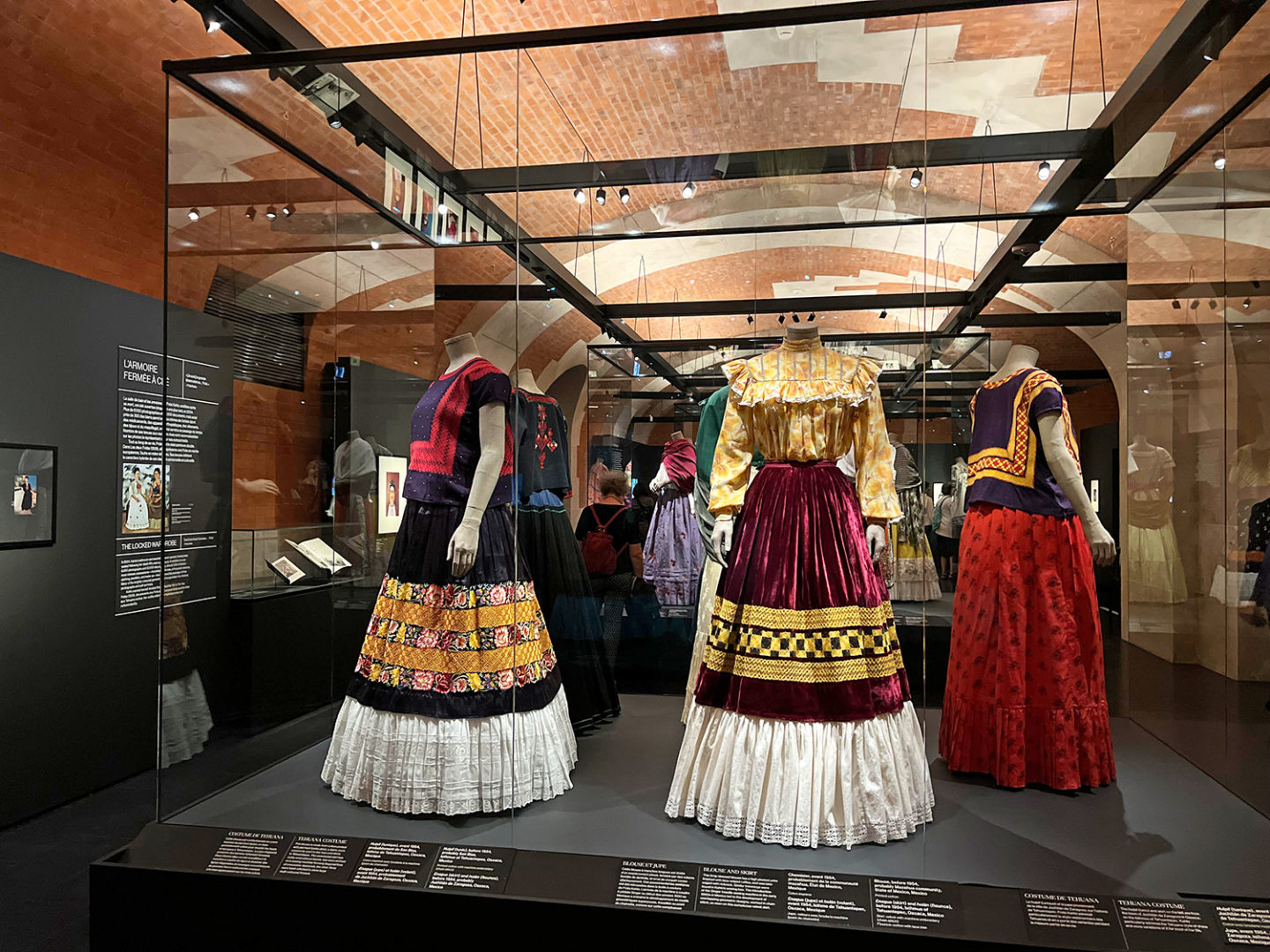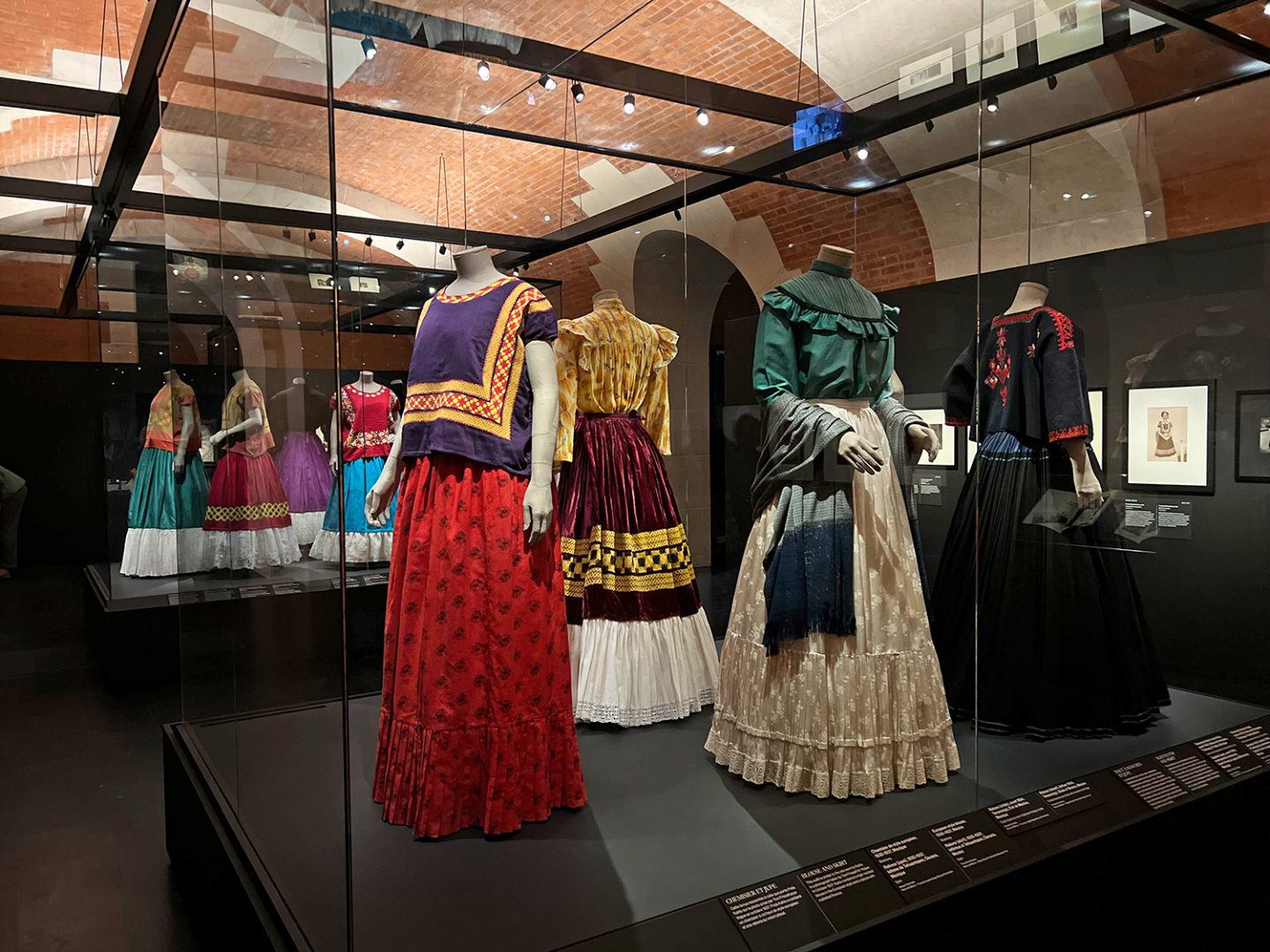 Would you like to discover the Paris of your Dreams and experience a unique moment between discovering all the Fashion & Trendy addresses, learning more about the History of Paris and tasting the best pastries, macarons and chocolates in Paris? Book you Paris Fashion Tour here.