27 juillet 2013
Une des tendances mode pour cet Été, ce sont les maillots de bain taille haute. Mais attention, car même s'ils sont très jolis à regarder, ils ne vont pas à tout le monde. Tout dépend de la morphologie que vous avez. 
Si comme moi, vous avez un buste menu et des hanches, il faudra oublier cette tendance et choisir votre maillot de bain en mettant l'accent sur le haut: comme choisir un haut coloré, imprimé ou avec des volants et un bas de couleurs sombres avec des liens très fins. Le secret est de mettre du relief où il en manque et d'avoir le minimum de tissu là où vous voulez faire oublier vous courbes. Par exemple: choisir un haut bandeau pour celles qui ont un buste large et un bas avec des nœuds-nœuds sur le coté pour rééquilibrer la silhouette. 
Si vous êtes pulpeuse et que vous aimez jouer les

Marilyn

sur le sable, le maillot de bain avec la culotte taille haute est fait pour vous car il mettra vos formes en valeurs tout en gainant votre ventre.
Enfin, pour les petites chanceuses qui sont élancées, avec de la poitrine, une taille fine, des hanches et des jambes fuselées (non, il n'y a pas que les tops-modèles), profitez-en car tout vous est permis. 
Bon soleil

One of the fashion trends for this summer, is the swimsuit with the bottom high waist. But be careful because even if they are very pretty to look at, they are not fitting well on everyone. Depending of your morphology.
If like me, you have a thin bust and hips, forget this trend and choose a swimsuit with big details on the top : colorful, printed or with ruffles and dark colors with fine strings at the bottom. The secret is to put some relief where they are lacking and have a minimum of fabric where you want to forget your curves. For example: choose a bandeau top if you have a wide chest and bottom with bow on the side to rebalance the figure.
If you're curvy and you like to play 
Marilyn
 on the sand, bathing suit with high-waisted pants is for you because it will put your forms in values ​​while sheathing your belly.
Finally, for the lucky ones who are slender, with boobs, fine waist and hips (no, there is not that tops-models), enjoy, because everything is allowed.
Good sunbathing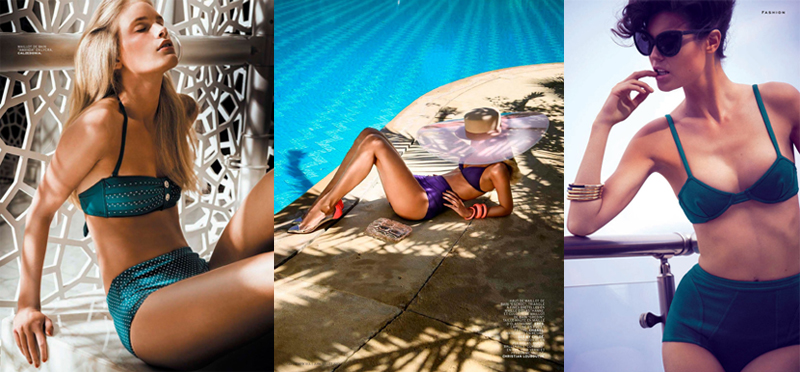 Photo 1 et 2: L'Officiel Paris Juin-Juillet 2013 Ilse De Boer by Thanassis Krikis  – Sarah Ann Macklin By James Meakin For Stylist Magazine June 2013



Ecrire votre commentaire
Votre adresse e-mail ne sera pas publiée. Les champs requis sont marqués d'un *