A l'approche de la Saint Valentin, j'avais envie d'un thème sur la Lingerie. Sexy, provocatrice,

suggestive

et luxueuse, la lingerie fine titille les envies ou (r)allume le feu sous la glace.
Pour la gamme de couleurs, j'ai pensé au film de Stanley Kubrick, Eyes Wide Shut : le vert foncé pour un rideau en velours, le rouge pour la passion et l'interdit, et le doré pour le luxe, le faste et la volupté.
La soie, le satin, le velours et la dentelle sont obligatoire pour jouer à ce jeu (d'adulte)! A vous d'imaginer la votre suite…Fifty Shade of Grey, ou pas…
With the approach of Valentine's Day, I wanted a Lingerie theme. Sexy, provocative, suggestive and luxurious, the fine lingerie titillate the desires or (re)light the fire under the ice.
For the colors range I thought of Eyes Wide Shut film from Stanley Kubrick
: dark Green for a velvet curtain, Red for passion and prohibition and Gold for luxury, pomp and pleasure.
Silk, satin, velvet and lace are required to play this (adult) game! I let you imagine the your story… Fifty Shade of Grey, or not…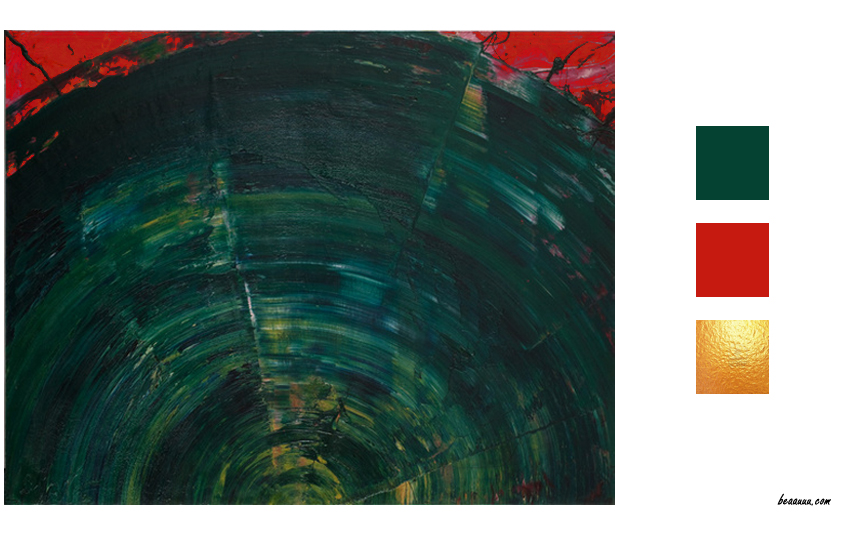 Kazuo Shiraga, 1965 – Green Fan



Vogue Nippon August 2010 with Eniko Mihalik by Camilla Akrans – Gucci Fall 2012 RTW – Night in Paris by Pierre Dal Corso