Je pourrais parler de la tendance kimono à porter à l'extérieur (voir les défilés
Eté 2013
) mais je préfère la version pour l'intérieur. Des kimonos en soie, fluides, colorés, avec de jolies imprimés vintages ou fleuris. 
Je viens de ramener du Japon une magnifique veste kimono. Mon idée, c'est de la porter à la maison par dessus sa nuisette ou ses sous-vêtements (exit peignoirs et robes de chambre). C'est chic, sexy, et parfait pour les journées printanières et estivales où l'on reste à la maison!
I could talk about the kimono trend to wear outside (see the shows
Summer 2013
) but I prefer the inner version. Kimono pyjamas in silk, loose, colorfull, with nice vintage prints. 
I came back from
Japan
with a sublime kimono jacket. My goal is to wear it at home on the top of your underwear or nightwear (exit the bathrobe). It's chic, sexy, and perfect for spring and summer days to stay at home!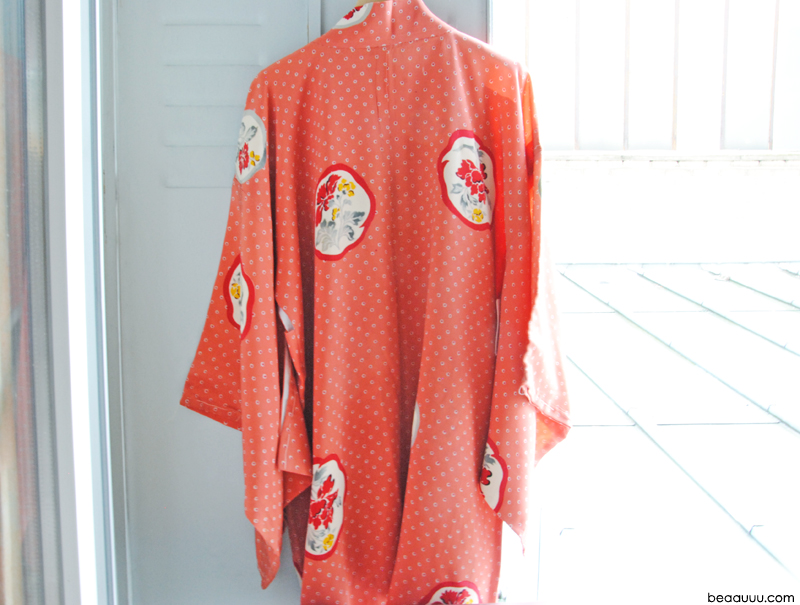 Kimono vintage Vest from Ooedo Kazuko in Tokyo.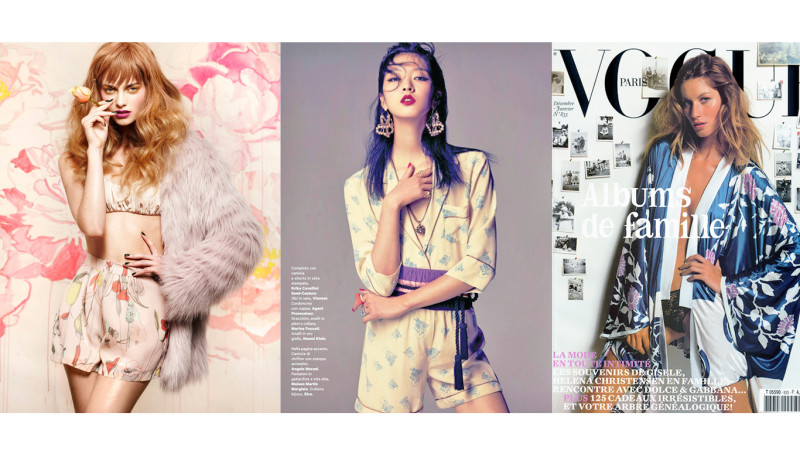 Iris van Berne by Manolo Campion for Nylon March 2012 – Amica January 2013 'Fiori d'Oriente' – Vogue Paris Janvier 2003 with Gisele Bundchen