Mon envie de départ était de faire un moodboard sur la tendance des franges et notamment des robes à franges.
L'arrivée du film Gatsby a transformé un petit peu la tendance pour aller puiser plus en profondeur dans le style des années 20.
On retrouve donc beaucoup de robes à franges mais aussi des paillettes, des perles et des plumes dans des 
tons pastels. 
Si vous aussi, vous voulez vous la jouer 'Daisy' le temps d'une soirée n'hésitez pas à en rajouter puisque les années folles font souffler un vent de folie sur nos envies et que le chic et la démesure font bon ménage. 
Alors, faites swinguez les franges! Gatsby Party!
My desire was to start a trend moodboard on the fringes and specially dresses with fringes.
The arrival of the film Gatsby turned a little the tendency to fetch in the style of the 20s.
We find a lot of dresses with fringes as well as sequins, beads and feathers in
If you want to play 'Daisy' part for an evening do not hesitate to add more as
the Roaring Twenties have blown a wind of madness on our desires and the chic and demesure match together.
So, do swing your fringes! Gatsby Party!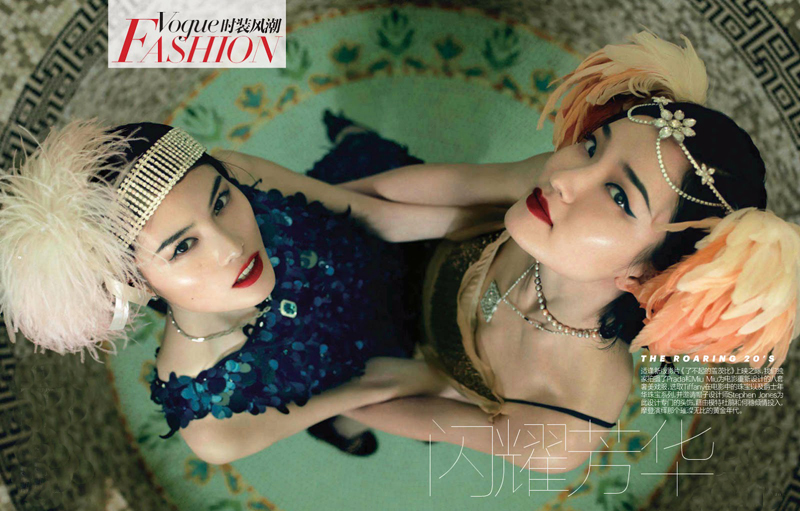 Photo: Giorgio Batu for Vogue China June 2013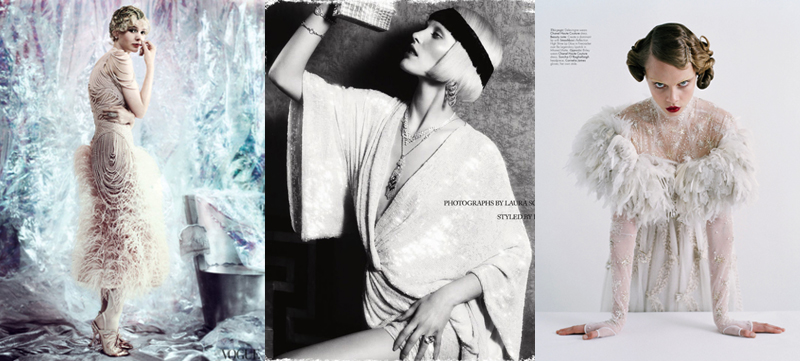 Carey Mulligan Is Daisy In 'Great Expectations' By Mario Testino For Vogue US May 2013 – Emily Baker Is Gatsby Style by Laura Sciacovelli for Harper's Bazaar UK March 2013 – Cara Delevingne By Tim Walker For W April 2013 'Couture's Outre Attitude'