Un peu de blanc pour l'Été ne fait jamais de mal. C'est même une couleur bienvenue, surtout quand on est bronzée. 
La tendance pour l'Été 2014 sera d'additionner le blanc et le volume. L'extravagance sera d'oser la jupette gonflée par différentes couches de jupes ou de tulles cachés dessous (les garçons auront le droit de dire: « Allons voir sous les jupes des filles! »). Alors, si comme moi vous aimez les jupes évasées, un peu bouffantes, cette mode sera pour vous!
A bit of white for summer is never wrong. It is even a welcome color, especially when you're tanned.
The trend for Summer 2014 will be to add white and volume, with white puffy dress. The extravaganza will be to dare puff skirt by different layers of skirts or hidden  tulle beneath (boys will have the right to say: 'Let us go see under girls skirts « ). So if like me you like the flared skirts, a little puff, this fashion trend is for you!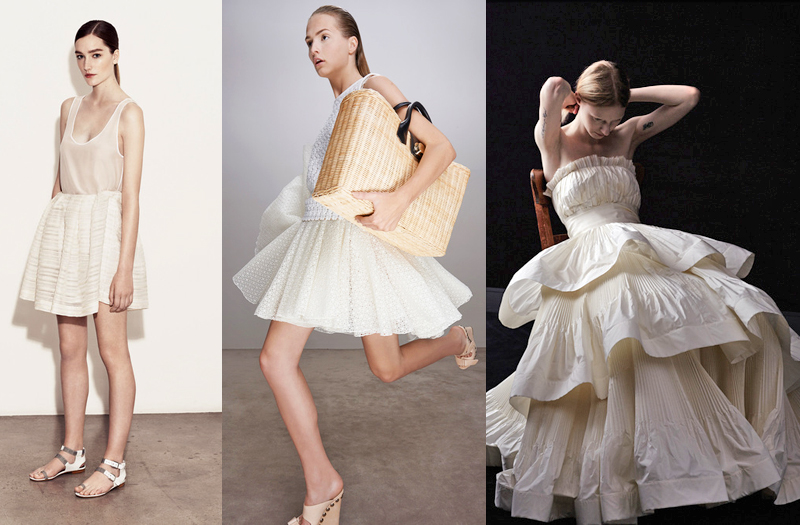 Thakoon Addition – Giambattista Valli – Lanvin Resort 2014
Photos: Style.com