Petite parenthèse dans les Tendances collections Croisière 2014 pour vous parler de la tendance de cet Eté. 
Je profite du sujet d'hier (Vintage Print) pour vous amener à la tendance qu'il y a en ce moment, à savoir la petite robe fleurie Vintage des années 40. 
A la fois romantique et bucolique, elle est toujours d'actualité pour l'Été 2013. 
Et si vous avez un doute sur comment reconnaître une robe des années 40, c'est très simple, souvent col V, elle est près du corps au niveau du buste puis va en s'évasant légèrement pour paraître fluide sur les jambes, la taille  est cintrée (avec ou sans ceinture), la longueur arrive aux genoux et les manches sont un peu ballon. 
Prête pour un repérage?
Bracket in Resort Trends 2014 to talk about the trend this summer.
I take the subject of yesterday (Vintage Print) to bring us to the trend of this summer, namely the little flowered dress Vintage 40s.

Both romantic and bucolic, it is still relevant for the Summer 2013.
And if you have any doubt about how to recognize a dress from the 40s, it's very simple, often V-neck, it is fitting at the bust and widens slightly to be fluid on the legs, waist is fitted (with or without belt), the length reaches the knees and the sleeves are a little fluffy.

Ready for shopping?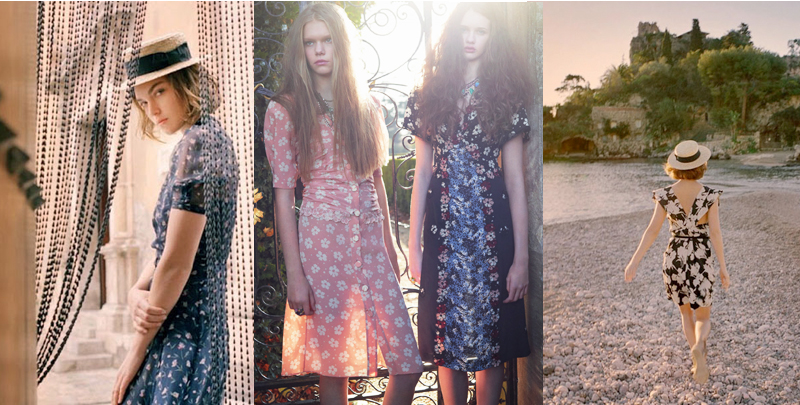 Arizona Muse for Vogue Russia May 2013 – HARPER'S BAZAAR UK MARCH 2013 by Horst Diekgerdes – 
Arizona Muse for Vogue Russia May 2013