L'hiver étant bien installé, j'ai très envie de manteaux!
Blanc, rose bébé, violet électrique. Gris pailleté ou effet marbré. Oversize, structuré, découpé. Col large ou col chale en fourrure (fausse, c'est mieux!) il y en aurait un pour chaque jour de la semaine.
Voici une sélection inspirante de beaux manteaux qui pourraient nous donner des envies d'achat compulsif si notre PEL nous le permettez!
Winter is here, and I really want coats!
White, baby pink, electric purple. Glittery gray or mottled effect. Oversize or structured cut. Wide neck or shawl collar fur (fake, it's better!) There would be one for each day of the week.
Here is an inspiring selection of beautiful coats that can give us great compulsive buying  if our saving account will allow us!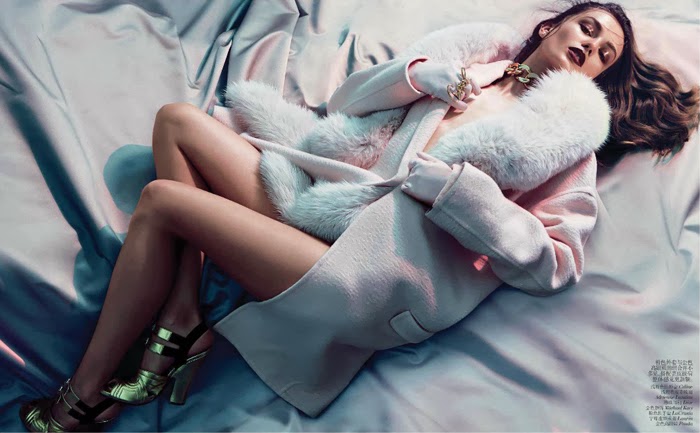 Baby pink coat – Manteau couleur rose pale
Vogue China August 2013 with Andreea Diaconu by Lachlan Bailey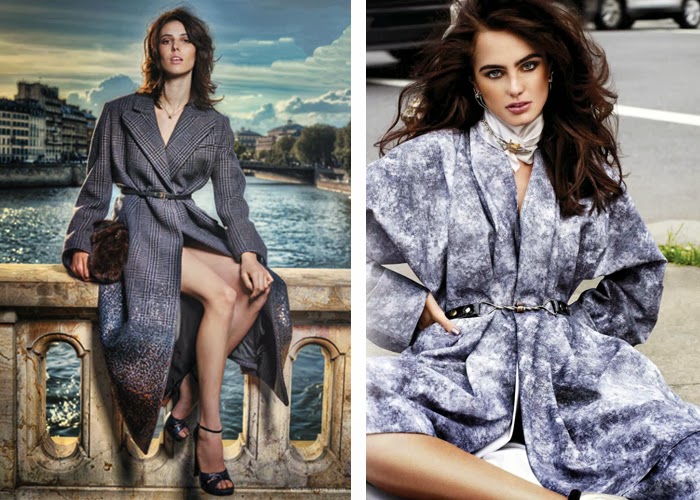 Grey coat g
littery or mottled effect – Manteau gris pailleté ou imprimé effet marbre
                                                                                                        Ruby Aldridge Is 'La Parisienne', Lensed By Taki Bibelas For L'officiel Paris August 2013 – Vogue Netherlands September 2013 by Alique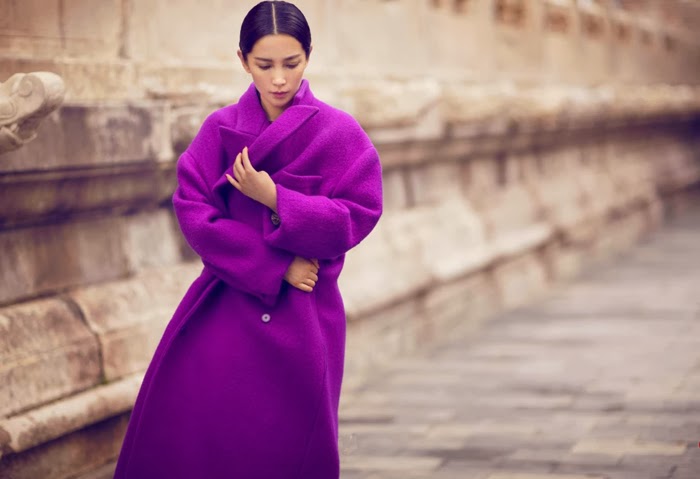 Oversize purple coat – Manteau violet oversize
                                                                                                                                                          Vogue China October 2013 Li Bingbing by Chen Man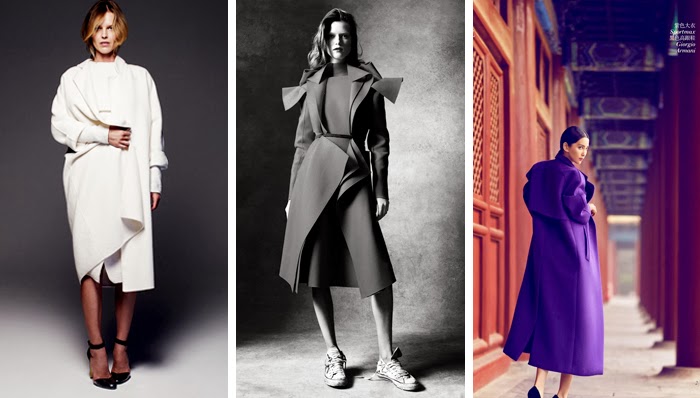 Strutured coat
Eva Herzigova Poses For Gianluca Fontana In Fashion Issue #1 – Kasia Struss Bu Victor Demarchelier For Antidote 'The Paris' Issue Fall Winter 2013.14 3 – Vogue China October 2013 Li Bingbing by Chen Man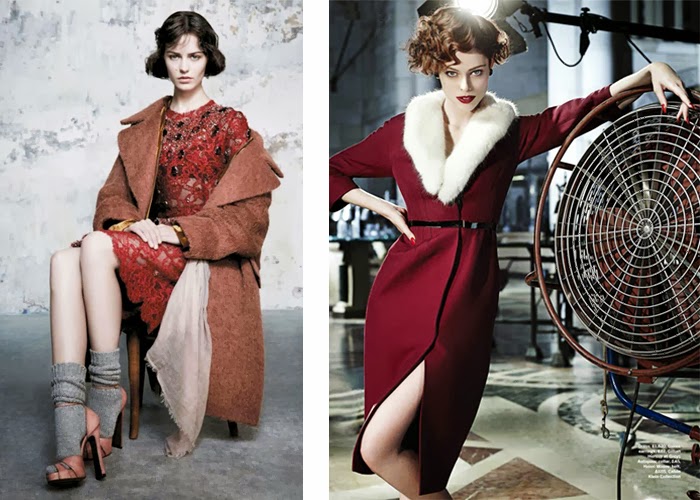 Coat with large collar or fur detail – Manteau à col large ou fourrure
Marta Dyks' Noble Origins, Lensed By Timur Delikdag For L'Officiel Paris September 2013 – Coco Rocha In 'To Catch A Thief' By Joshua Jordan For Stylist Magazine September 2013
Pour ne pas rester sur notre fin, j'ai sélectionné quelques beaux manteaux (je ne suis pas rémunéré pour cela, je le fais uniquement par plaisir et pour vous faire plaisir!).
=^..^= La bonne nouvelle: c'est déjà les soldes en Angleterre! Ce qui veut dire que c'est les soldes chez Asos, Topshop et Urban Outfitters:
Bon shopping! 😉