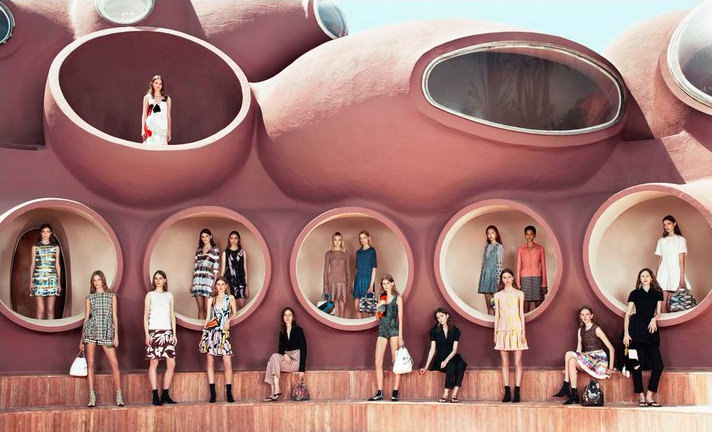 Les défilés de la collection Croisière 2016 ont été présentés la semaine dernière.
Et de Louis Vuitton, Chanel ou Dior, j'ai eu un gros coup de cœur pour la collection croisière Dior.
C'est simple j'ai tout aimé, de la location (le Palais Bulle de Pierre Cardin) au "tailleur bar" revisité façon tartan, aux proportions des silhouettes en passant par les sacs à main.
Trêve de commentaires, voici quelques photos et vidéos 🙂
The  fashion show of the Cruise 2016 collection was presented last week.
And from Louis Vuitton, Chanel or Dior, I had a big crush for the Dior Cruise Collection.
It's simple I liked everything, from the location (the Pierre Cardin Palais Bulle) to the "Bar suit" revisited in a tartan way, proportions of the silhouettes, through the handbags.
Comments apart, here are some photos and videos 🙂
Photos: Vogue UK