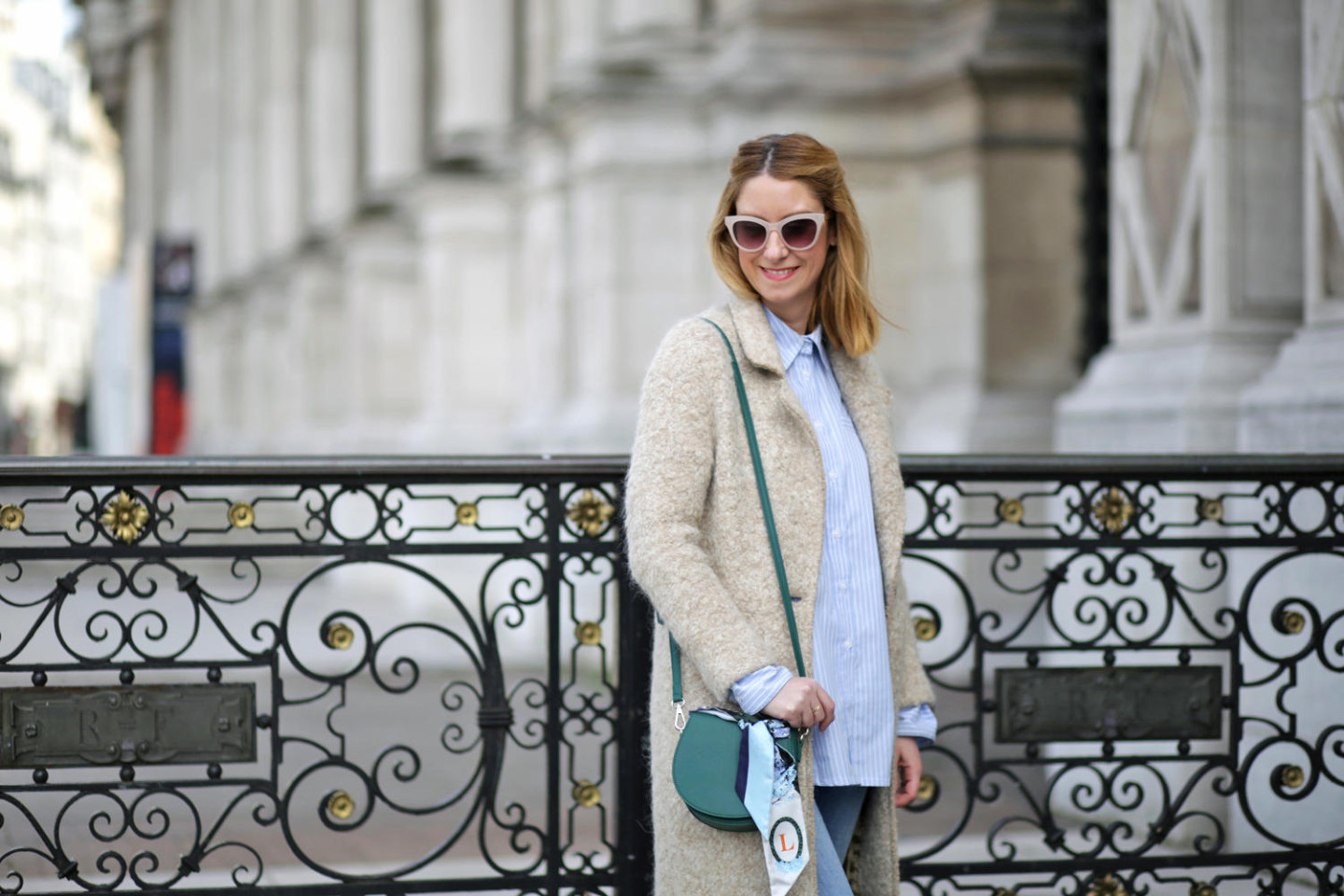 Hello, hello, I hope you had a lovely weekend.
For my part, it was a very quiet weekend for once. Saturday unlike usual, I had no shooting session with my girlfriends and with the weather all grey, I took the opportunity to stay at home all day. Far from the shops and all temptations, it was perfect and just what I needed! Because yes, right now, I am reviewing the management of my budget to be able to save better and also, spend less and better.
Let's talk about this new outfit. In fact, aside from 2 little things, there is nothing new in this look, since you already know this blue stripe man's shirt, this warm beige coat found in sales in February as well as this blue slim jeans that I already wore at the time with a combination of blue / green shades.
The only two new little details of this outfit are this little green bag and the scarf tied around.
This may seem very stupid (so stupid that no-one would tend to not think about it) but the simple fact of tying a small colored scarf around the bag makes all the difference to my outfit. This gives both the final touch to the look and this adds a chic touch.
Do not hesitate to do the same with your bag, it's the trend for this Spring 😉
For the anecdote, I found this little bag very well made (so well dmade that I had a lot of compliments including the saleswomen at Dior) at Forever 21 (at Chatelet boutique) for 16 € . As for the scarf, I found it at Dior's. They currently have a beautiful collection of Mitzah (the equivalent of Hermes Twilly) and I bought the one with the lila / leopard print.
As I said at the beginning of this post, I try to buy less and better. Here is the first example with this scarf that I consider as an "investment piece / purchase" and which I adore.
And for the joke, I amused myself to say that I paid 10 times 16 € the scarf. But hey, I have a pretty bag that could quite be looklike a Furla or Lancaster one for only 176 €! Not bad isn't it?
I wish you a sweet Monday 🙂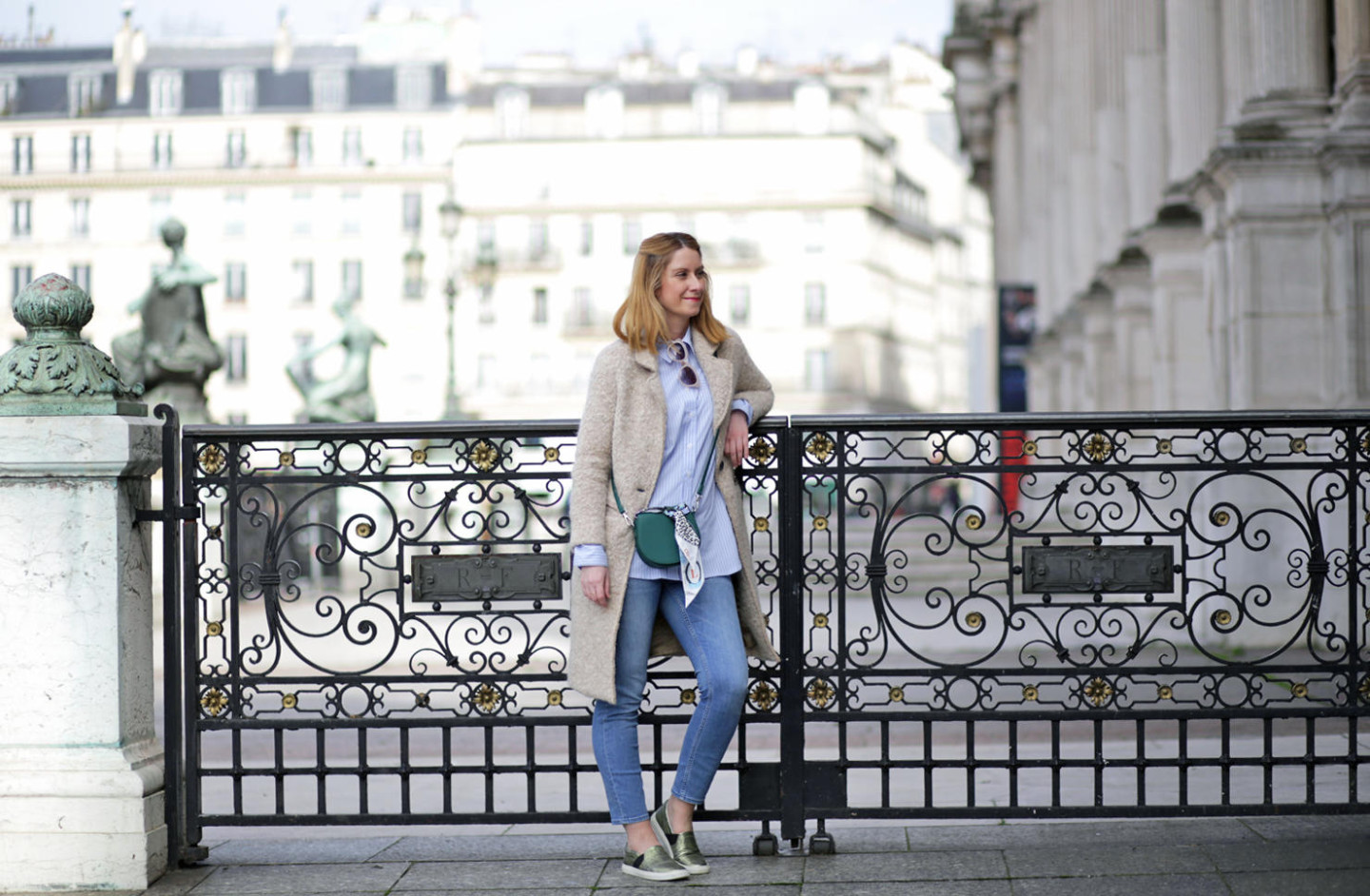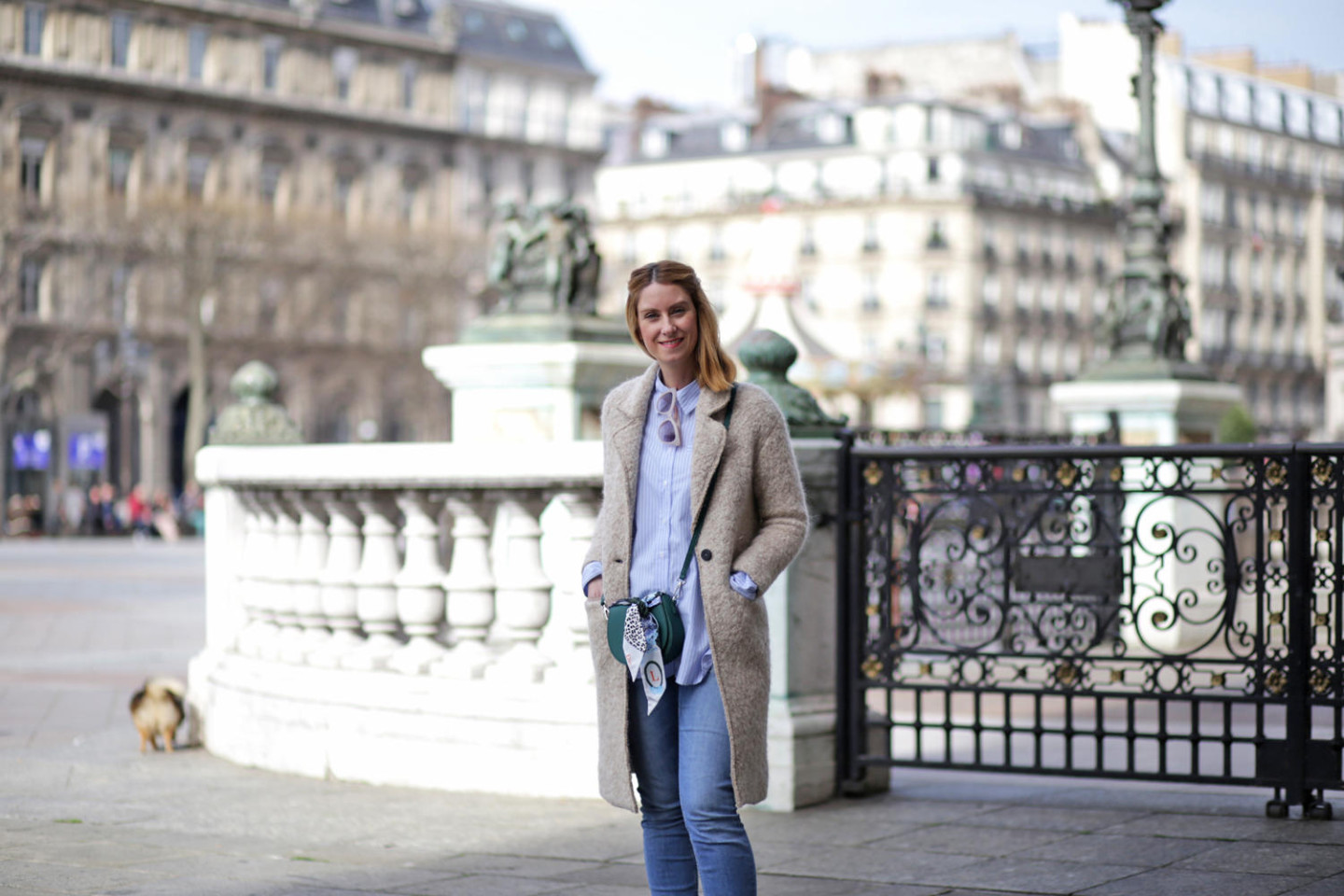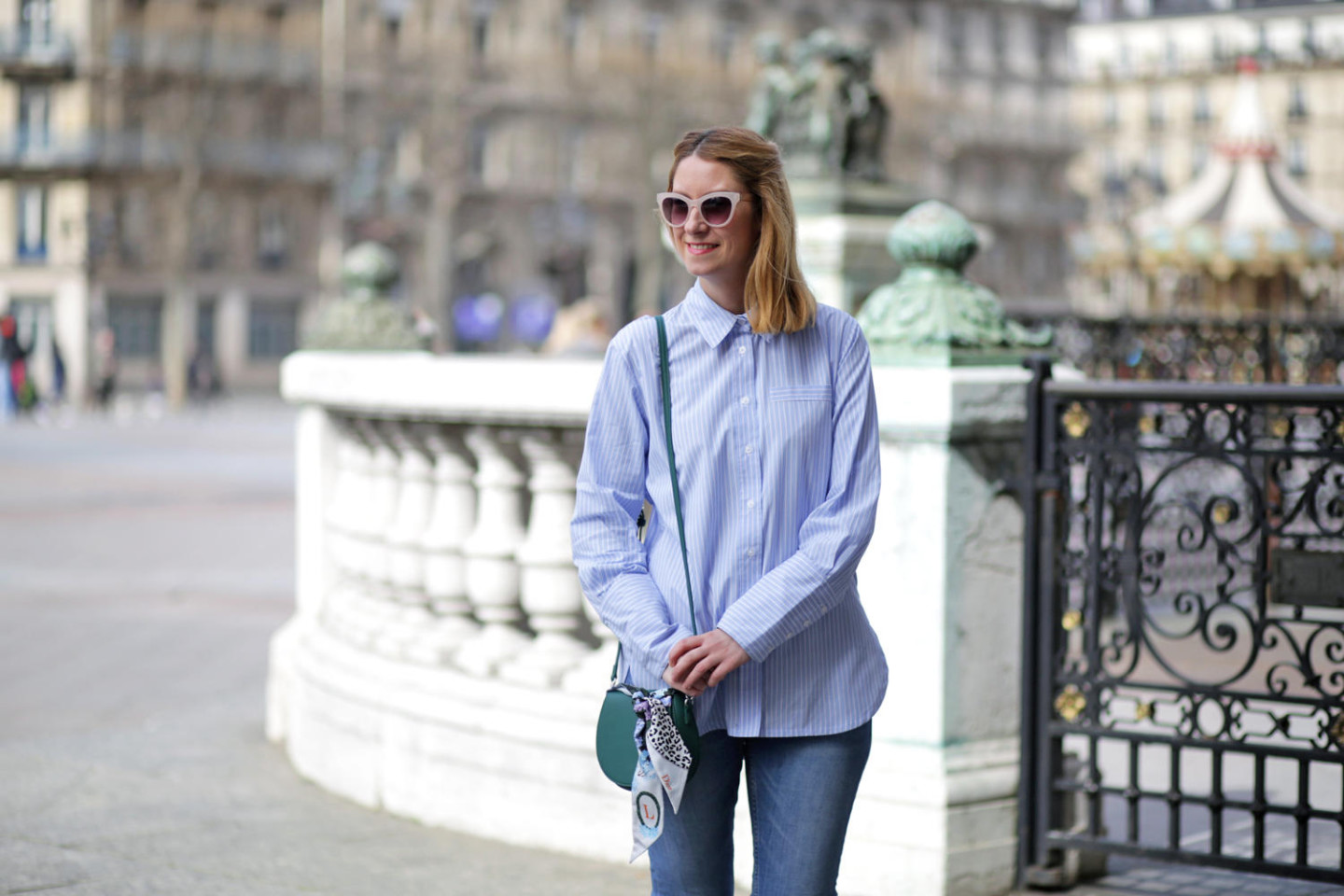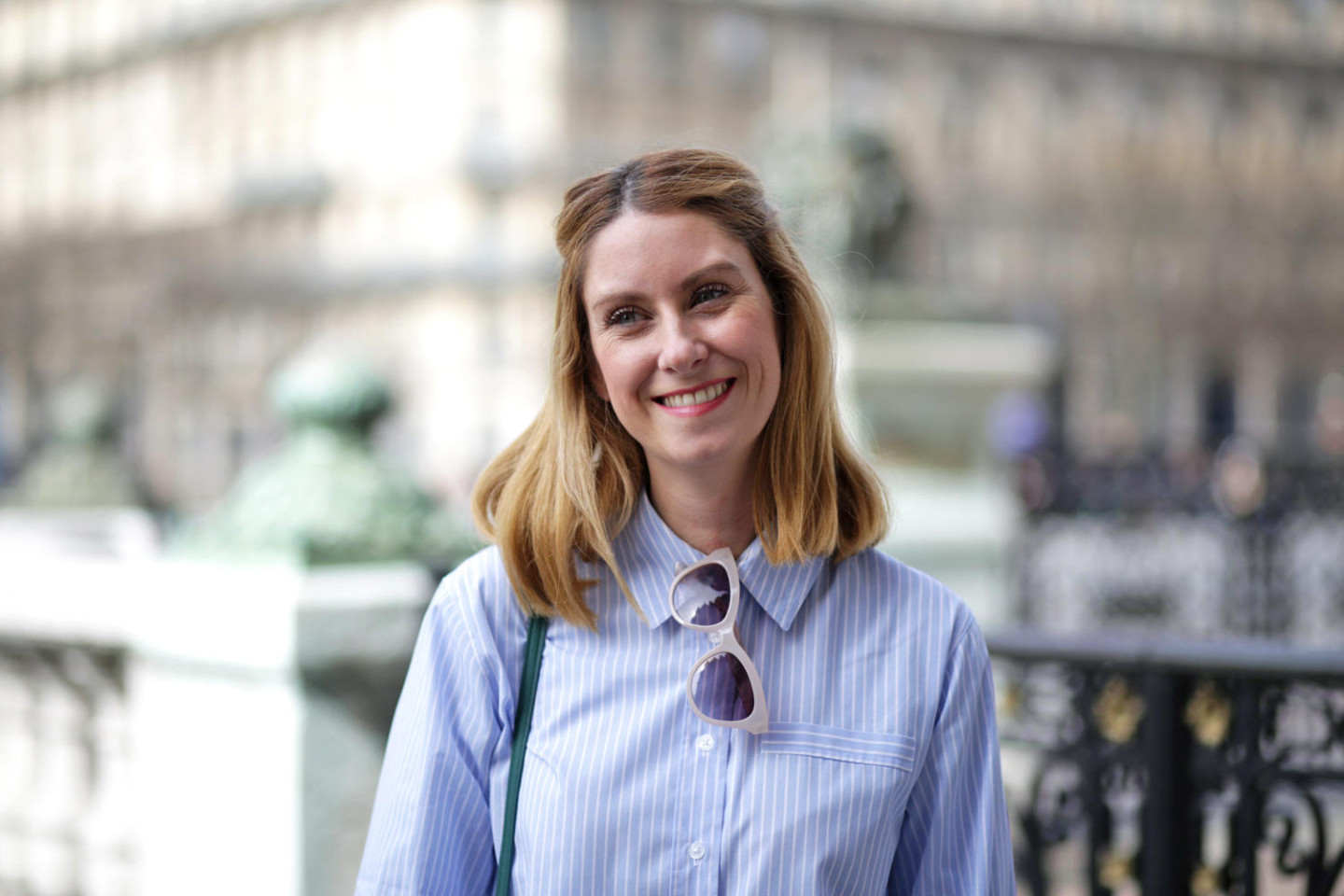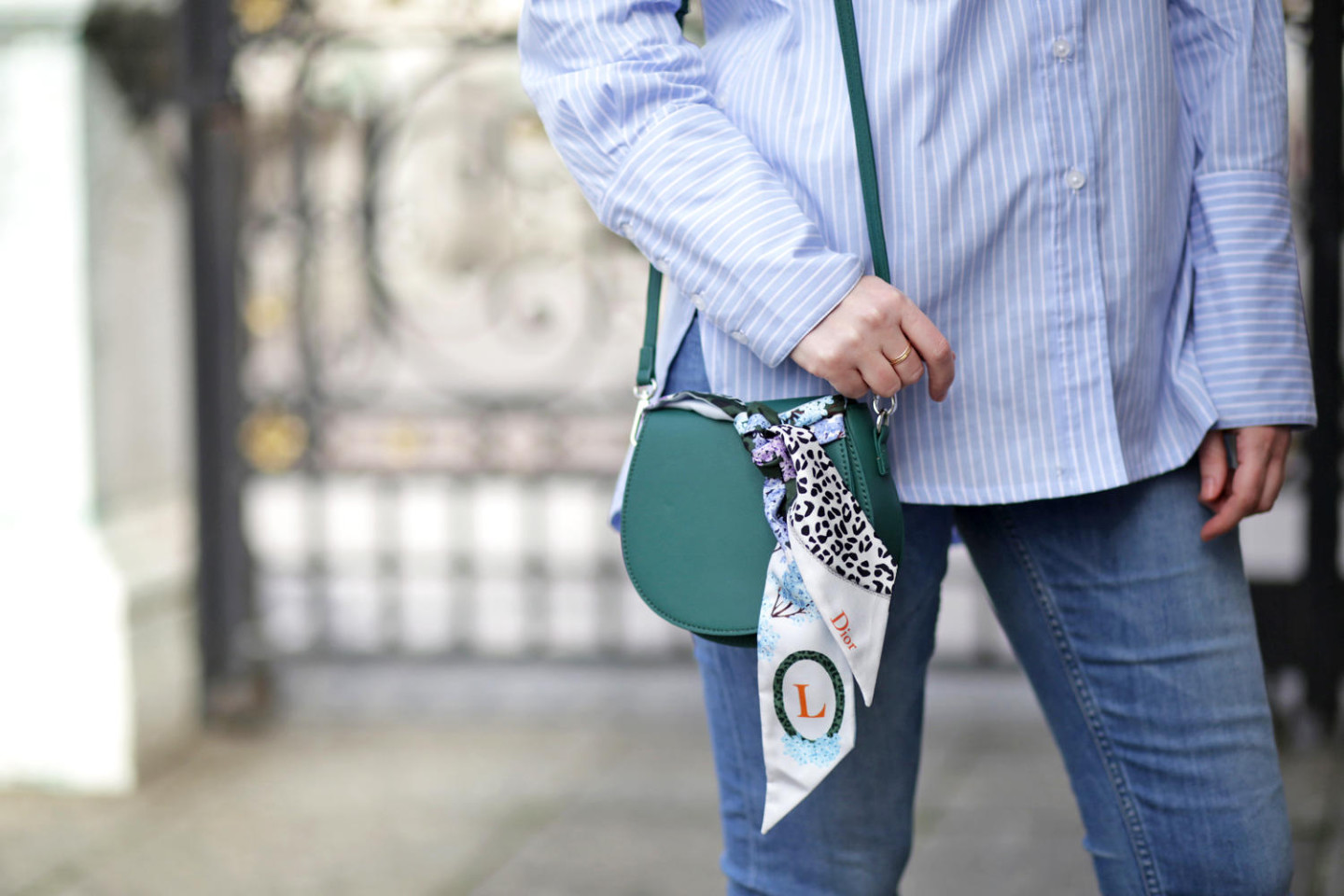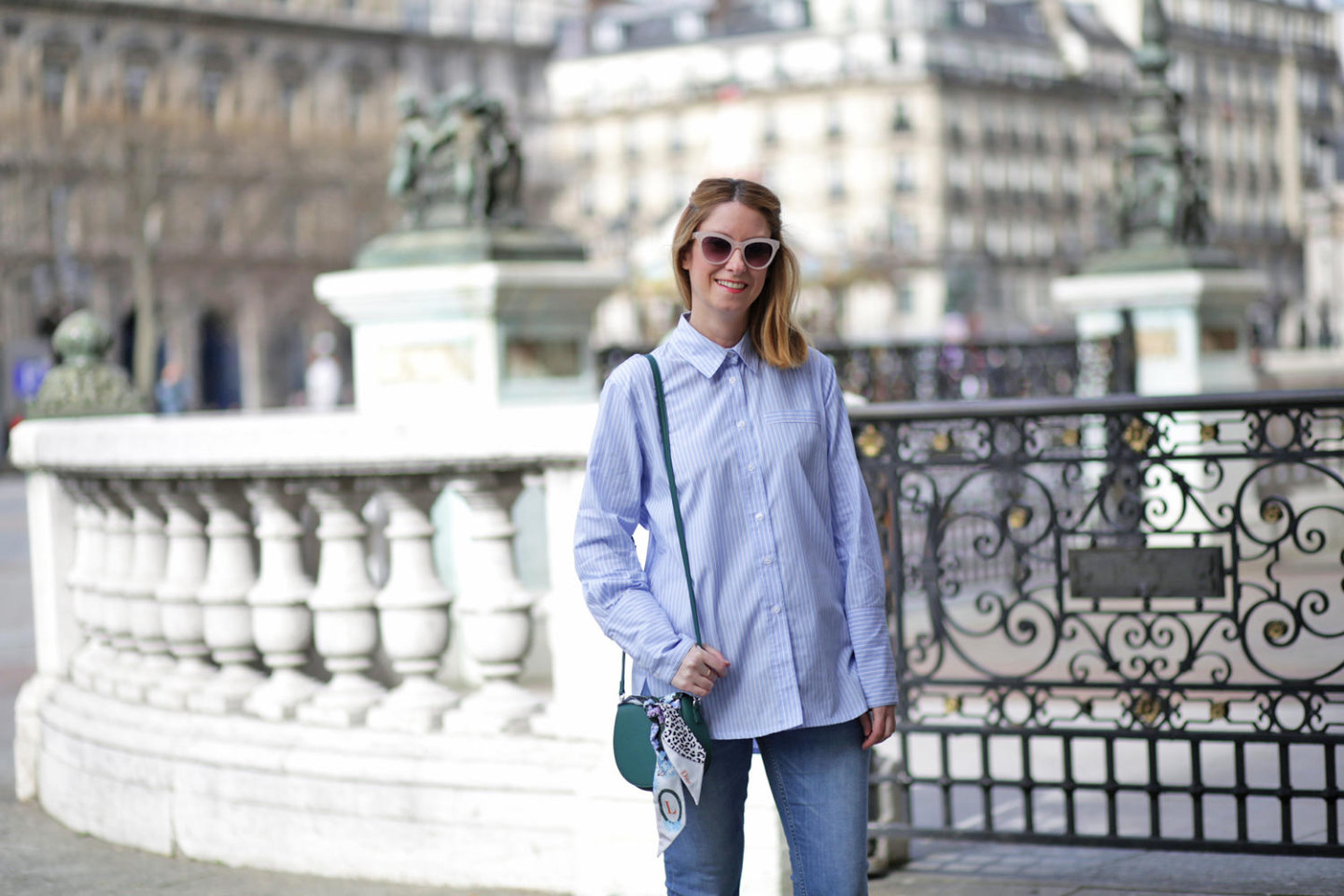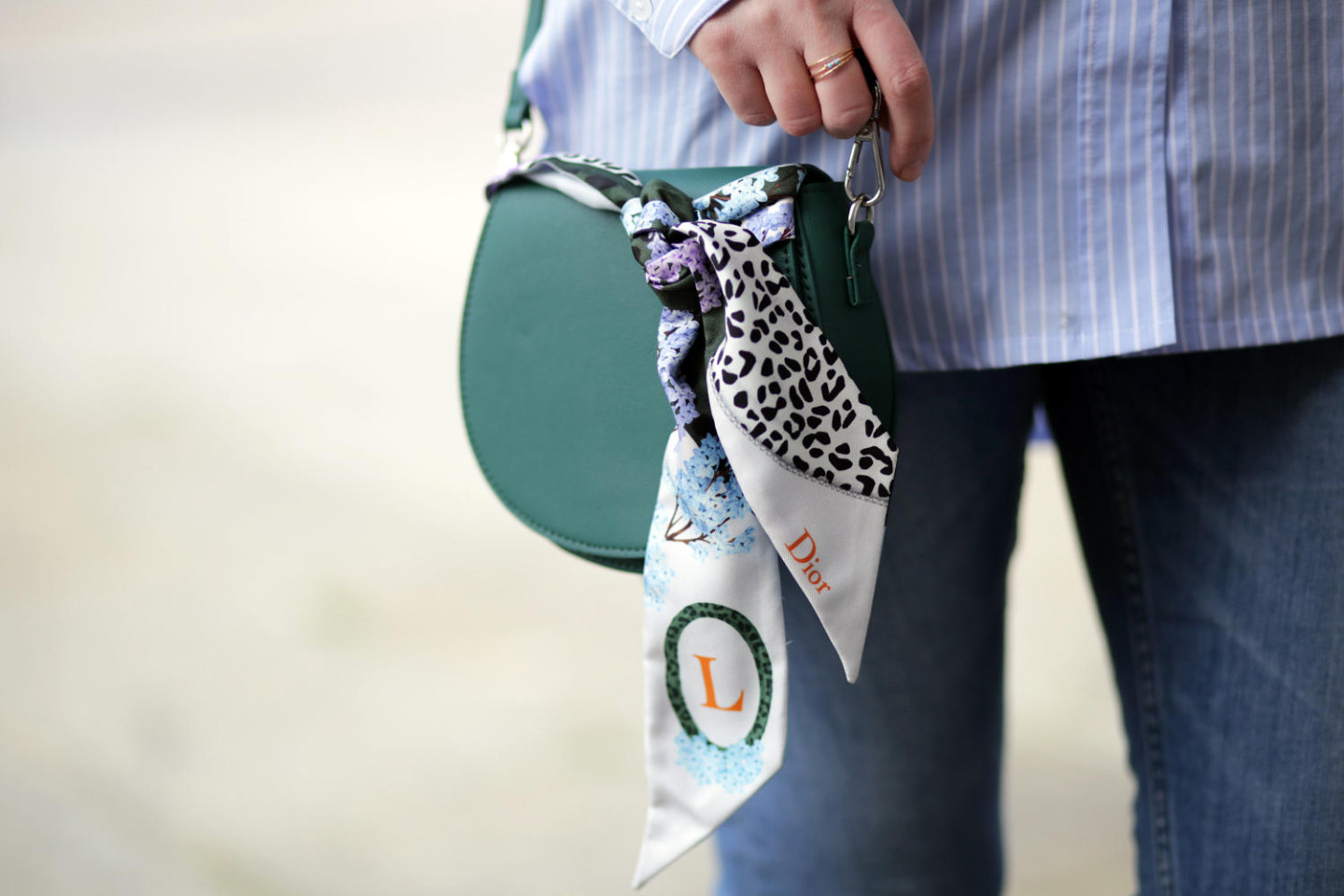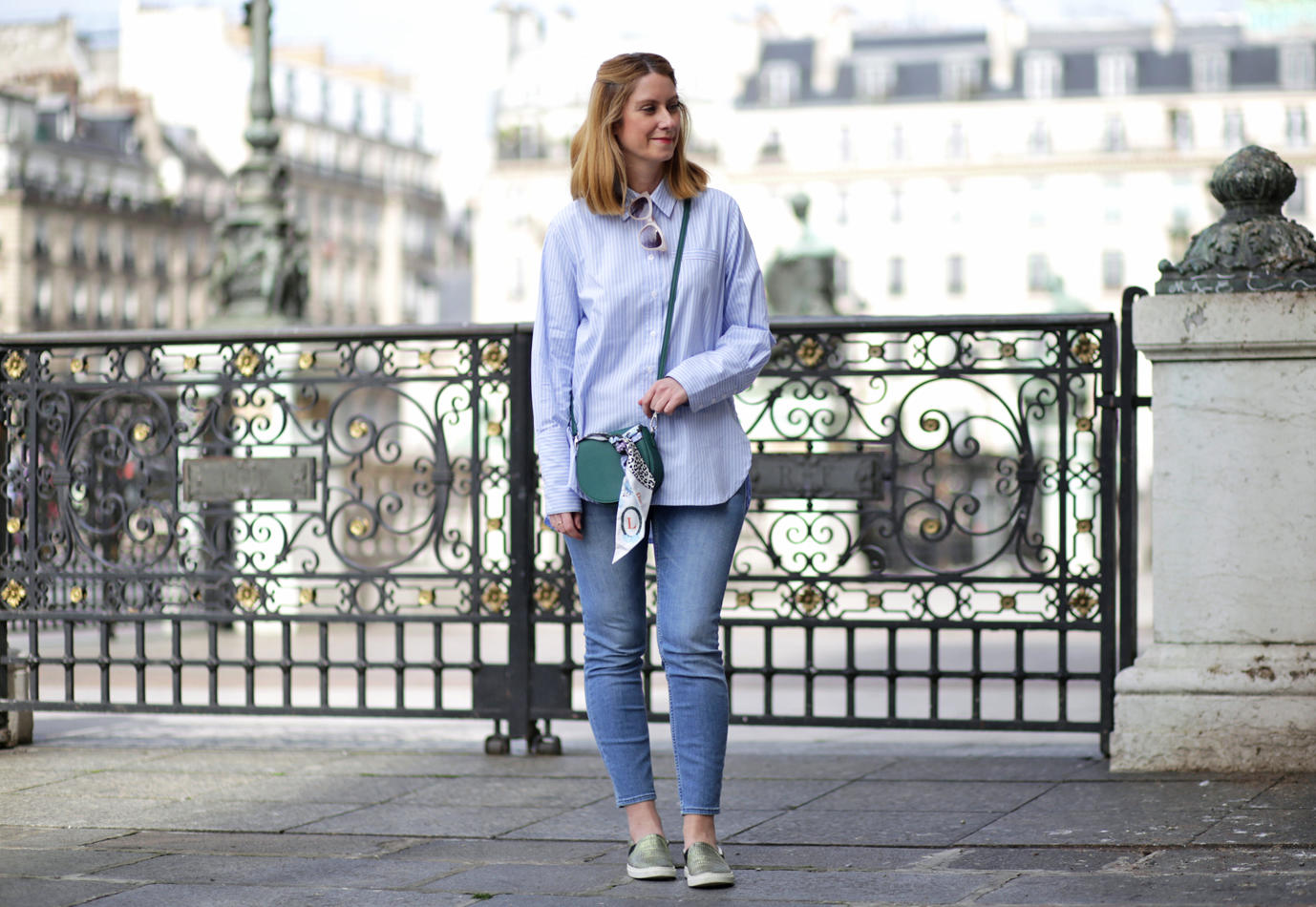 Photos : Du Style Madame
Manteau / Coat : Mango  –  Chemise / Shirt : Asos  –  Jeans : & Other Stories  –  Sneakers : Lanvin  – Lunettes de Soleil / Sunnies : Topshop  –  Sac / Bag : Forever 21  –  Foulard (autour du sac) / Scarf (around the bag) : Dior