23 octobre 2014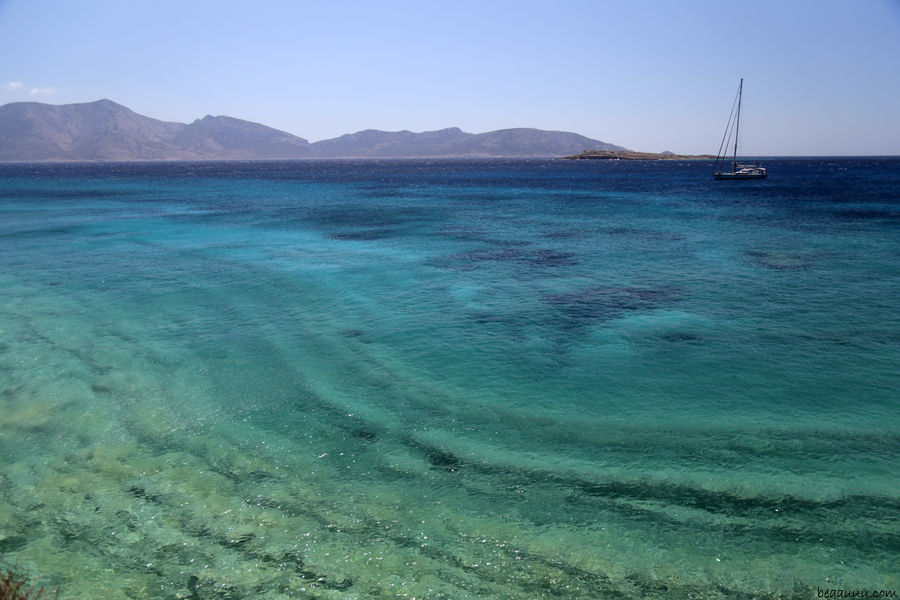 Aaaahhh, l'ile de K (le premier post est ici)! Ces beaux paysages et ces tonalités de bleu si intense. Je me replonge tranquillement dans mes souvenirs et rêveries d'été.
Je crois qu'il n'y a pas besoin de texte pour décrire la beauté du lieu.
Voici cependant quelques adresses utiles:
Villa Ostria: petite chambre charmante et accueil parfait.
Comme la Villa Ostria ne fait pas de petit déjeuner, nous allions un peu plus bas, dans la même allée, je crois cela s'appelait Koursaros. Le petit déjeuner était (très) copieux et excellent (l'un des meilleurs de ma vie!)  avec gâteaux, crêpe au nutella, yaourt grec… et adaptable aux envies de chacun.
Kalofego: même si nous n'avons pas eu le temps d'y aller, ce restaurant nous a été fortement conseillé.
Souvlaki Sti Strofi: pour le meilleur Souvlaki (sorte de kebab grec) de l'île.
Sorokos: pour siroter un cocktail (délicieux) devant le coucher du soleil, face à la mer.
21 octobre 2014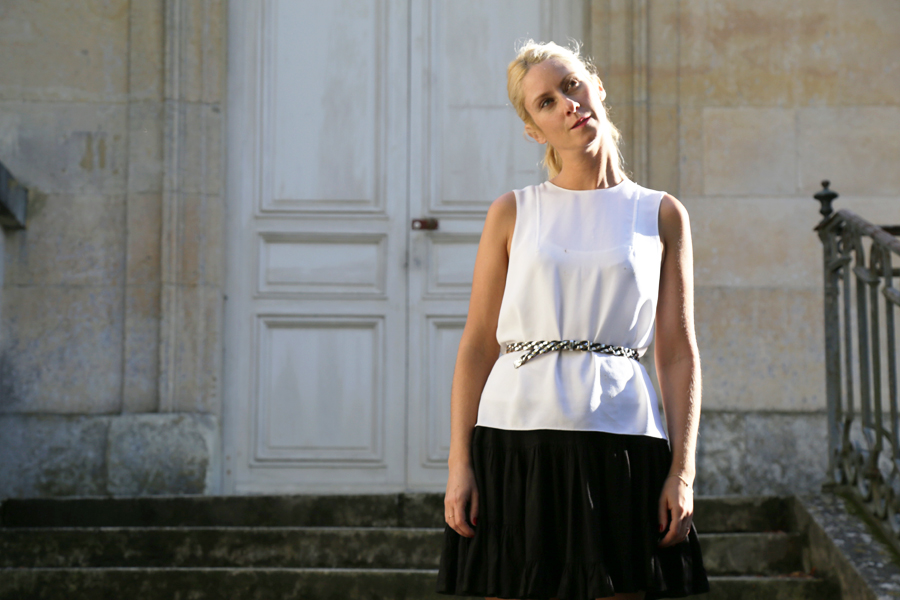 Comme je vous le disais hier, nous sommes allés à Versailles dimanche, nous promener au Hameau de la Reine (la Ferme de Marie-Antoinette) et au Petit Trianon.
Le parc du Château de Versailles est mon endroit préféré en dehors de Paris. J'y vais dès que j'ai le temps et aussi, dès que j'ai besoin de m'aérer l'esprit.
Voir les animaux et la beauté du parc me ressource en un clin d'œil!
Ce qui est génial avec le Parc du Château, c'est que c'est tellement vaste, que je découvre encore des choses que je n'avais pas vu auparavant.
Cette fois-ci, nous avons découvert le Théâtre de Marie-Antoinette (situé au Petit Trianon). C'est tout petit mais incroyablement bien conservé, et choses très bizarre, en l'espace de trente seconde je me suis projetée dans une scène de l'époque (comme un rêve éveillé) ce qui m'a laissé une étrange sensation de froid dans le dos. Non, rassurez-vous, je ne vois pas de fantômes!
Pour le look, comme les températures ont repassées la barres des vingt degrés le temps du week-end, j'avais opté pour un top sans manche blanc, ma jupette à volant vintage (vu déjà ici), une ceinture tressée fine bleu marine et argent, mes baskets et mon gros gilet vert (histoire d'être raccord avec les couleurs de la nature).
As I said yesterday, we went to Versailles Sunday to walk in the Hameau de la Reine (Marie-Antoinette's Farm) and the Petit Trian.
The park of Versailles is my favorite place outside Paris. I go there as soon as I have time and as soon as I need to clear my mind.
See the animals and the beauty of the park resource me in the blink of an eye!
What's great about Castle Park is that it's  so vast that I am still discovering things I had not seen before.
This time, we discovered Marie Antoinette's Theater (located at the Petit Trianon). It is small but incredibly well preserved and very strange things in the space of thirty seconds I was thrown into a scene of the time (like a daydream) which left me with a strange feeling with cold back. No, do not worry, I do not see any ghosts!
For the look, as temperatures have ironed the bars of the twenty degree weather this weekend, I opted for a white top without sleeve, my skirt vintage steering wheel (already seen here), a navy and silver braided belt, my sneakers and my big green cardigan (just to be matching with the colors of nature).
Gilet/Cardigan: APC  –  Top: Zara  –  Jupe/Skirt: Vintage (similaire ici ou ici) –  Ceinture/Belt: Vintage  –  Sneakers: Lanvin
Le petit détail qui est passé inaperçu dans les photos de mon look, c'est que j'étais pleine de boue, sur les jambes, ma jupe et mon haut blanc (le lavage à la main c'est révélé inefficace, direction le Pressing!).
Une vrai Peggie la Cochonne! Comment j'ai fait ça? En m'allongeant dans l'herbe mouillée (par la rosée du matin) pour prendre mes photos, à la plus grande surprise de Paolo qui d'habitude m'entends tout le temps dire que je ne m'assois pas si je n'ai pas quelques choses sous les fesses! Cette fois, j'avais miraculeusement relâché l'attention pour mieux communiquer avec la nature! Pas vrai mon cochon?!
The small detail that went unnoticed in the photos of my look is that I was full of mud, legs, my skirt and my white top (the hand washing is proven ineffective, direction Dry Cleaners !).
A true Peggie the Pig! How did I do that? Lengthening in the wet grass (by the morning dew) to take my photos, the biggest surprise of Paolo who usually get along all the time saying that I do not sit down if I don't have something things to protect me! This time, I was miraculously released attention to better connect with nature! Not true my pig ?!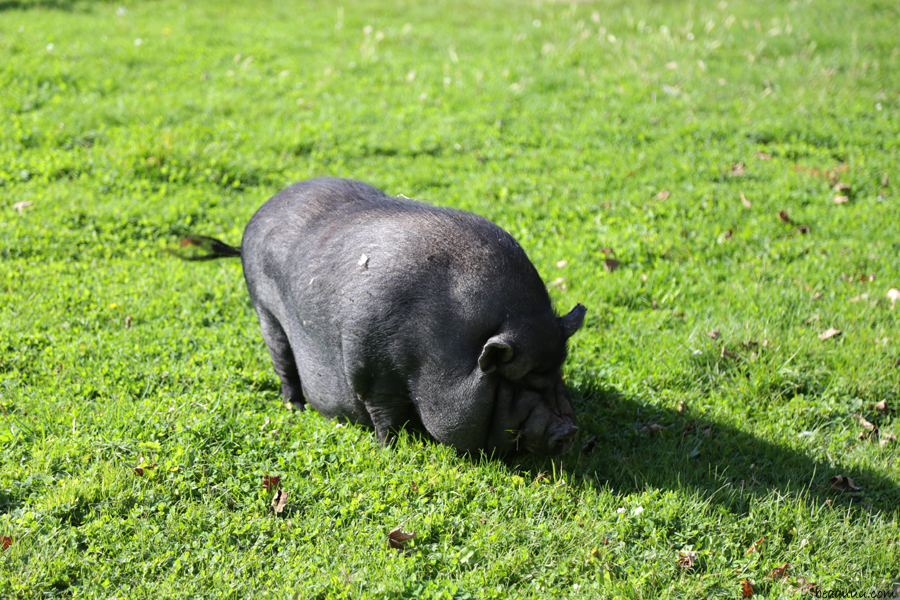 Photos de moi-même et Paolo.