21 juillet 2014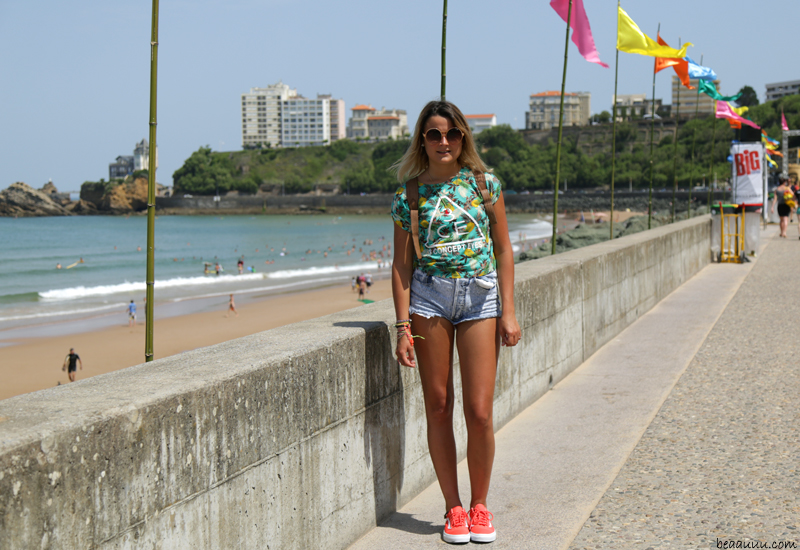 Hello hello, si vous me suivez sur Instagram, vous savez que je suis à Biarritz depuis quelques jours. Cette escapade  m'aura permis de voir ma famille, et d'assister au Biarritz Big Festival 2014. J'en ai également profité pour me familiariser avec mon nouveau bijou acheté il y a quinze jours, le Canon 6D, en photographiant quelques un des looks du Big Festival.
C'est le premier festival de musique auquel j'assistais (voir le précédent post où j'en parle ici) et je peux dire que même si j'étais toute seule, j'ai adoré l'ambiance et les concerts. Mention spécial pour Placebo qui a électrisé le Stade Aguilera, whouhou! Bon, la prochaine fois, j'oblige mon chéri, resté à Paris cette fois-ci, à m'accompagner!
Pour les looks des festivalières, j'ai noté que la chemise Hawaïenne vintage, le short en jean et les Van's étaient le combo tendance du Big Festival 2014.
Hello hello, if you follow me on Instagram, you know I'm in Biarritz since last few days. I took advantage of this trip to see my family and attend to Biarritz Big Festival 2014. I also took the opportunity to familiarize myself with my new beauty bought few days ago, the Canon 6D, photographing  few of the Big Festival looks.
This is the first music festival I attended (see previous post where I talk about it, here) and I can say that even though I was alone, I loved the atmosphere and concerts. Special mention for Placebo that electrified the Aguilera Stadium, whouhou! Well, next time, I'll force my lover, stayed in Paris this time, to come with me!
For the looks for the festival goers, I noticed that the vintage Hawaiian shirt, the denim shorts and  Van's were the trendy combo for the Big Festival 2014.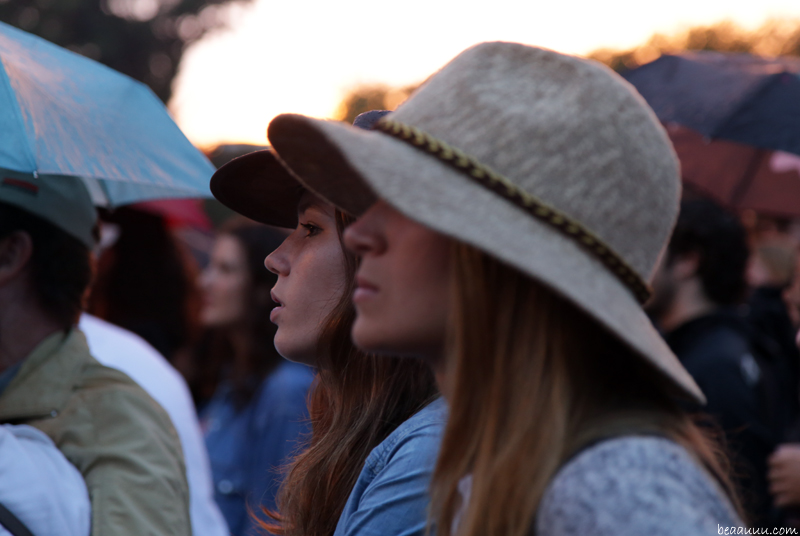 16 juillet 2014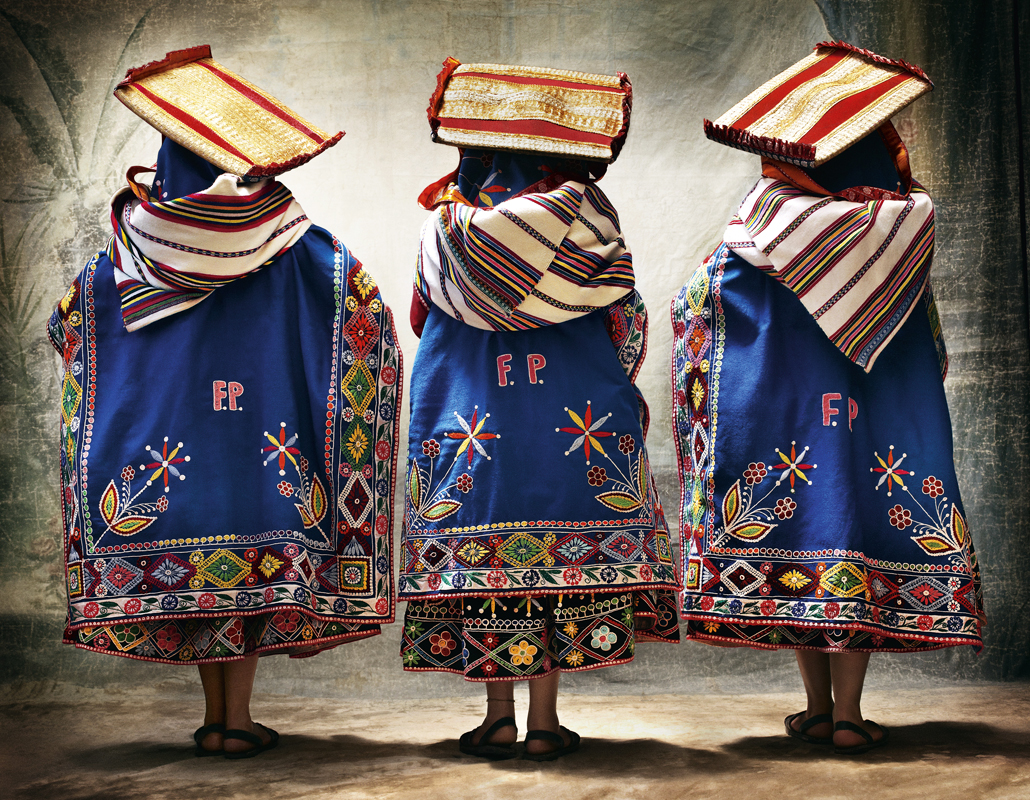 De Mario Testino, je connais surtout ses clichés sexy avec les tops Gisele Bunchen, Kate Moss et ses collaborations avec Vogue.
La semaine dernière, j'ai découvert à la Galerie Yvon Lambert une série de photos réalisés dans son pays natal, le Pérou (sur une période de 5 ans). Pour cette série de 27 Photos, Mario Testino, inspiré par les clichés de Martin Chambi, a photographié les habitants de Cuzco dans leurs costumes traditionnels péruvien.
Tel des vêtements hors du temps, les habits folklorique sont ainsi mit en valeur par l'association des couleurs, le travail de tissage, de passementerie et d'ornementation. Ce n'est pas sans rappeler le travail des pièces de Haute-Couture.
Une exposition très inspirante mais trop courte à mon goût. Les photos sont tellement belles que j'aurais aimé en voir, encore, encore et encore. Du coup, j'ai recueilli pour vous, mes préférées.
From Mario Testino, I mostly know his sexy pictures with the tops Bunchen Gisele, Kate Moss and his collaborations with Vogue.
Last week, I discovered at Yvon Lambert Gallery a series of pictures made ​​in his native country, Peru (over 5 years). For this series of 27 photos, Mario Testino, inspired by the photographs of Martin Chambi, photographed the inhabitants of Cuzco in their traditional costumes.
As of timeless clothing, folk clothes are thus put off by the combination of colors, the work of weaving, braiding and decoration. This remain me the work of Haute Couture masterpieces.
A very inspiring exhibition but too short for my taste. The photos are so beautiful that I would have liked to see, more, more and more. So I have collected for you, my favorite.
Mario Testino: Alta Moda
108 Rue Vieille du Temple, Paris 3e
Jusqu'au 24 Juillet 2014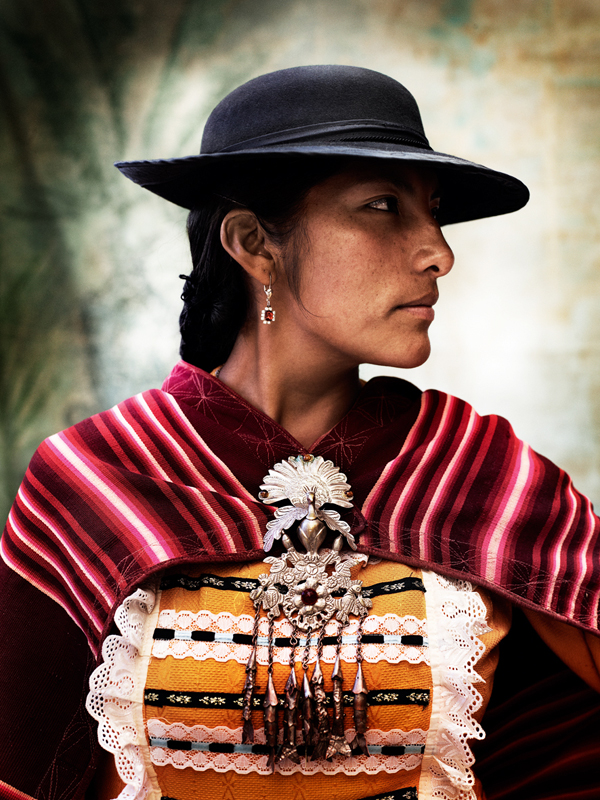 Crédit Photo: Mario Testino