25 juillet 2014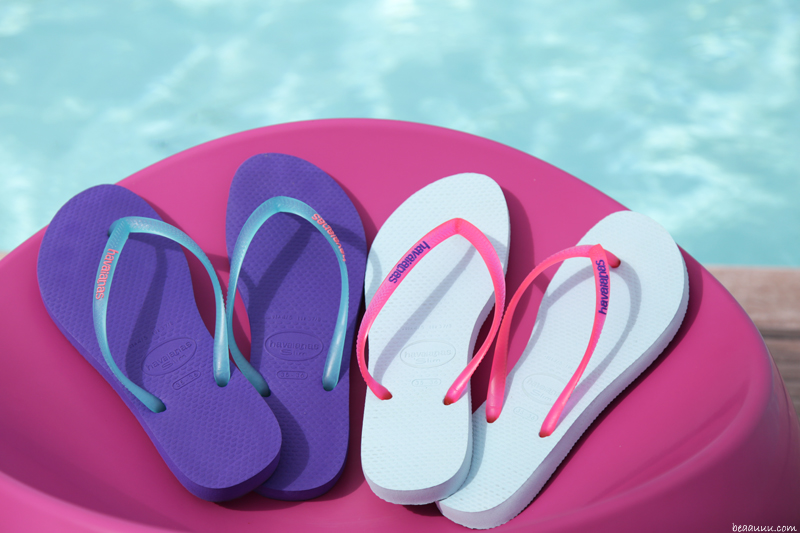 Je reviens de ma semaine au Pays Basque où j'ai profité de la plage  mon temps libre pour prendre beaucoup de photos.
Depuis que j'ai mon nouvel appareil photo, j'ai plein de nouvelles idées photographiques en tête! Tout y passe, y compris mon dernier achat! Ce n'est pas n'importe lequel puisqu'il s'agit de mes tongs pour cet été. Car oui, vous ne le savez peut-être pas, mais à Biarritz tout le monde en porte. Il y a une vrai mode et ceci depuis plus de quinze ans.
En tant que Biarrote et surfer girl, le choix de mes tongs est donc super important. Et je suis une inconditionnelle des Havaianas!
Je dois dire que je savais ce que je recherchais avant même de décoller de Paris. Des Havaianas bicolores, pop! J'ai craqué sur ces deux modèles violet, rose et bleu.
Et vous, pour la plage vous êtes plutôt Havaianas, Birkenstock, claquette de piscine…?
Bonne vacances à tous!
Photos prises à la Piscine de l' Hôtel Sofitel Biarritz Le Miramar Thalassa Sea and Spa
I'm back from my week in the Basque Country where I enjoyed the beach  my free time to take lots of pictures.
Since I have my new camera, I have plenty of new photographic ideas in mind! Anything goes, including my last purchase! This is not a simple one cause this is my flip flops for this summer. Because yes, you will possibly not know, but everyone Biarritz wear flip flops. There is a true fashion trend and this for over fifteen years.
As biarrotte and surfer girl, my choice of flip flops is super important.From all the brand, I am unconditional of Havaianas!
I must say that I knew what I wanted even before taking off from Paris. Bicolor Pop Havaianas! I had a big crush for these two models purple, pink and blue.
And you, at the beach, are you Havaianas, Birkenstock, tap pool …?
Happy holidays to all!
Photos taken at the swimming-pool of  Hôtel Sofitel Biarritz Le Miramar Thalassa Sea and Spa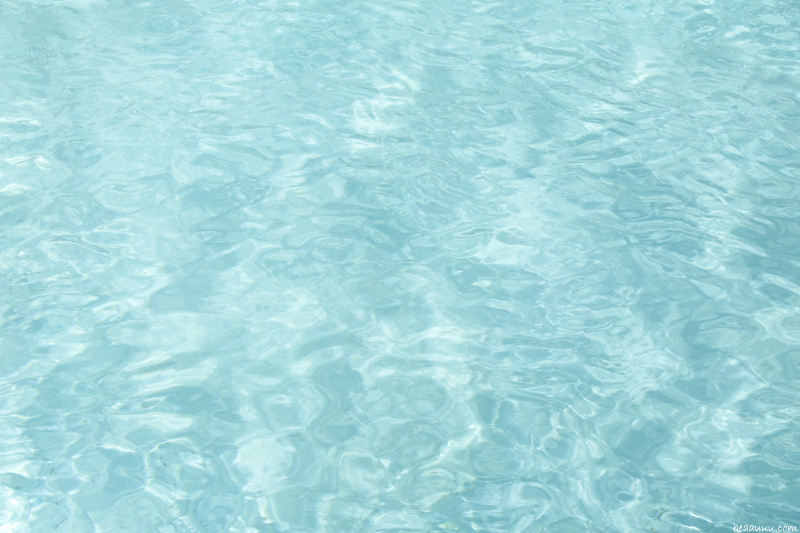 21 juillet 2014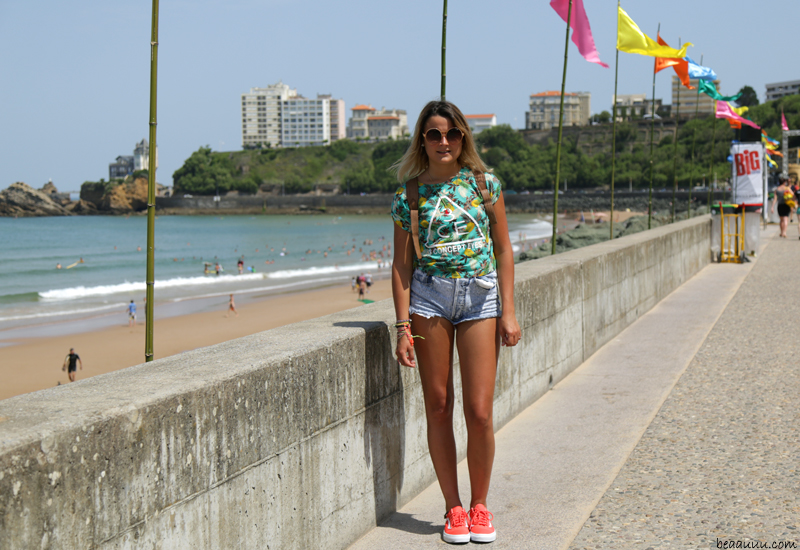 Hello hello, si vous me suivez sur Instagram, vous savez que je suis à Biarritz depuis quelques jours. Cette escapade  m'aura permis de voir ma famille, et d'assister au Biarritz Big Festival 2014. J'en ai également profité pour me familiariser avec mon nouveau bijou acheté il y a quinze jours, le Canon 6D, en photographiant quelques un des looks du Big Festival.
C'est le premier festival de musique auquel j'assistais (voir le précédent post où j'en parle ici) et je peux dire que même si j'étais toute seule, j'ai adoré l'ambiance et les concerts. Mention spécial pour Placebo qui a électrisé le Stade Aguilera, whouhou! Bon, la prochaine fois, j'oblige mon chéri, resté à Paris cette fois-ci, à m'accompagner!
Pour les looks des festivalières, j'ai noté que la chemise Hawaïenne vintage, le short en jean et les Van's étaient le combo tendance du Big Festival 2014.
Hello hello, if you follow me on Instagram, you know I'm in Biarritz since last few days. I took advantage of this trip to see my family and attend to Biarritz Big Festival 2014. I also took the opportunity to familiarize myself with my new beauty bought few days ago, the Canon 6D, photographing  few of the Big Festival looks.
This is the first music festival I attended (see previous post where I talk about it, here) and I can say that even though I was alone, I loved the atmosphere and concerts. Special mention for Placebo that electrified the Aguilera Stadium, whouhou! Well, next time, I'll force my lover, stayed in Paris this time, to come with me!
For the looks for the festival goers, I noticed that the vintage Hawaiian shirt, the denim shorts and  Van's were the trendy combo for the Big Festival 2014.