19 août 2014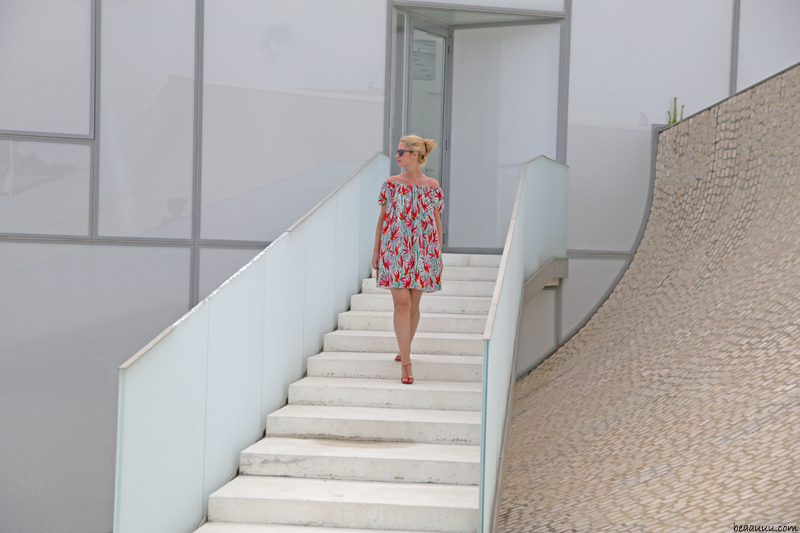 Lorsque vous lirez ce post, je serai dans les îles Grecques en vacances (enfin!!!), à profiter du soleil qui s'est fait trop rare cet Été, à Paris. La « surfer girl » qui est en moi est en grand manque de vitamine D! Snif! :-( Habituée depuis mon enfance à passer l'été au soleil, chez moi à Biarritz (qui a dit qu'il pleuvait tout le temps dans le Pays Basque?!) et n'ayant pas encore eu mon quota soleil pour l'année 2014, je peux vous dire que je vais donc faire l'étoile de mer * sur la plage!
En attendant de vous retrouver à la rentrée avec plein de nouvelles photos et de choses à vous raconter, je vous ai préparé deux post, dont celui-ci.
Une série de photos prises avec ma maman en Juillet à Biarritz (justement). Un look estival avec cette robe babydoll à la fois chic, légère, fleurie et colorée, idéale pour les vacances.
Bises à tous!
At the time I publish this post, I will be in the Greek islands on vacation (finally !!!), soaking up the sun that was too rare in Paris during last recent weeks. Needless to say I'm in great need of vitamin D! Snif :-( Being accustomed since my childhood to spend the summer in the sun, especially at home, in Biarritz (who said it's  raining all the time in the Basque Country ?!) and have not yet had my quota of sun for the year 2014, I can tell you that I will do the starfish* on the beach!
Waiting to see you in September with lots of new pictures and stories to tell you, I've prepared two post, including this one.
A serie of photos took with my mum in Biarritz last month. Here's a summer look with this babydoll dress chic, light, with cubic flower pattern and colorful, perfect for the holidays.
Hugs to all!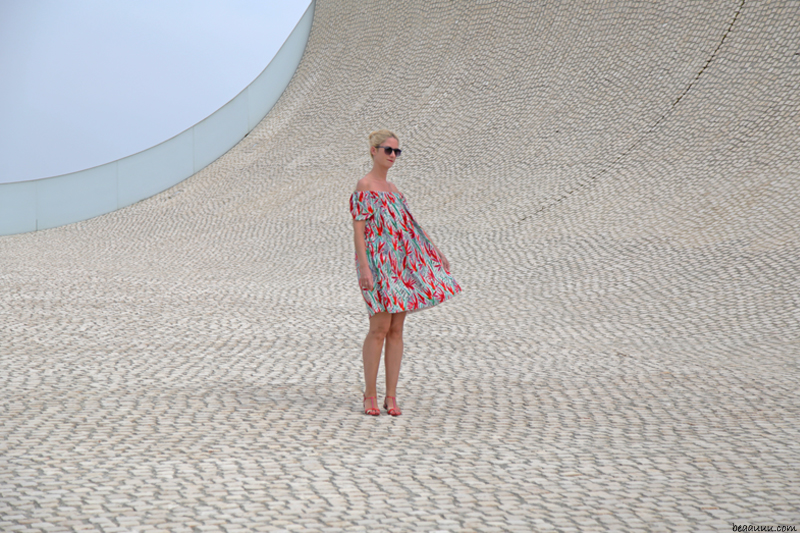 Robe: Kenzo (autre coloris, ici)
Sandales: Karine Arabian (similaire ici)
14 août 2014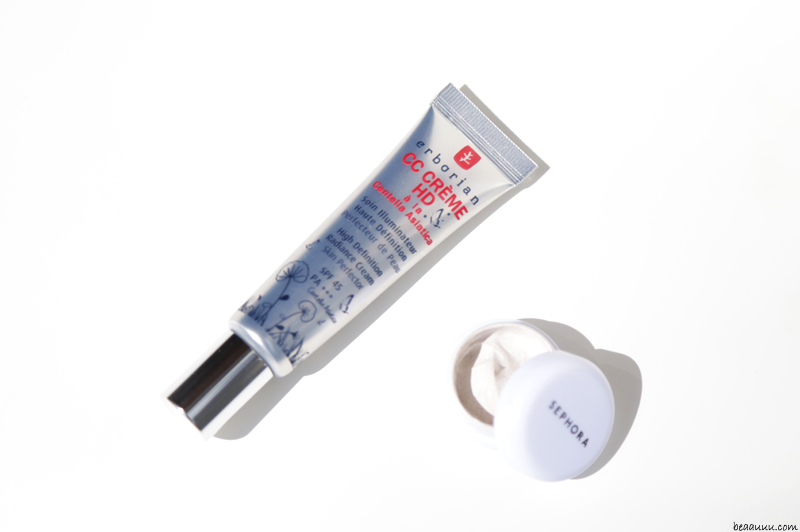 Mon autre coup de cœur cosmétique de cet Été (voir mon premier coup de cœur, ici) est la CC crème Erborian.
Je l'ai testé grâce à un échantillon trouvé dans un magazine et dès les premières applications (sa texture est assez surprenante et légère), j'ai été conquise par le résultat.
Mon teint est unifié, les ridules sont liftées et ma peau est éclatante et lumineuse (pour des raisons évidentes de dignité, je vous épargnerai les photos avant/après!!).
Plus légère qu'un fond de teint, je n'ai même pas besoin de poudre pour matifier mon teint. Bref,  c'est le bonheur, ma peau respire (je ne sais pas si c'est vrai mais c'est ce que je ressent).
Plus besoin non plus de crème solaire puisque le gros avantage de cette CC crème est qu'elle est dotée d'un indice de protection solaire 45 spf ! Etre belle, naturelle et protégée tout l'été, moi je dit Yesss!
La CC creme Erborian est vendue chez Sephora et Monoprix en tube de 45 ml : 35 euros ou 15 ml : 15 €.
Pour la tester avant de l'acheter, n'hésitez pas à demander un échantillon au Séphora le plus proche de chez vous.
Et vous, l'avez vous testé? Ou avez-vous trouvé votre arme fatale pour l'été?
My other favorite cosmetic crush of this summer (see my first shot of heart, here) is the CC cream Erborian.
I tested with a sample found in a magazine and from the first applications (texture is quite surprising and light), I was conquered by the result.
My complexion is unified, little wrinkles are topspin and my skin is radiant (for obvious reasons of dignity, I'll spare you the before / after photos !!).
Lighter than foundation, I did not even need to apply my usual my powder to finish my complexion. In brief, this is happiness, my skin breathe (I do not know if it's true but it's what I feel).
No need either of sunscreen because the big advantage of this CC cream is that it has a sun protection factor 45 spf! Being beautiful, natural and protected all summer, I said Yesss!
CC Erborian cream is sold at Sephora and Monoprix tube 45 ml, 15 ml or 35 euros: € 15.
To test it before you buy it, do not hesitate to ask for a sample to the nearest Sephora to you.
And you, have you tested it? Or have you found your ultimate weapon for the summer?