Des couleurs primaires associés aux contrastes des matières (laine, cuir, vison, ou soie, paillettes et cuir) pour donner un effet de calque superposés entre mat, brillant et texturé.
Nous retrouvons l'esprit cubiste.
Primary colors associated with contrast material (wool, leather, mink, or silk, sequins and leather) to give a layer effect superimposed between matt, gloss and textured.
We find back the spirit Cubist.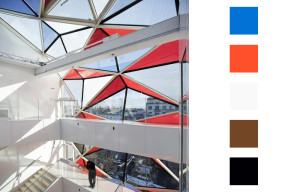 Citroen building 42 avenue des Champs-Élysées – photo Vincent Fillon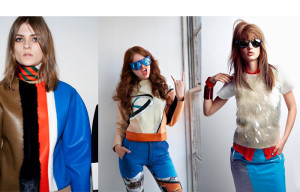 Celine fall 2012 – PURPLE FASHION #18 FW 12.13 by Terry Richardson – Numero Tokyo July August 2012 by Regan Cameron