On passe sans effort entre les rôles masculins/féminins, en puisant dans la garde-robe de son compagnon. Tailleurs pantalons androgynes à rayure, en jacquard ou uni over size, pour une allure de dandy chic. Dernier détail à ne pas oublier pour un total look boyish : le mocassin.
Je trouve que Mick Jagger est le parfait exemple pour illustrer ce thème. C'est à la fois un homme viril, conscient de son sex-appeal et de son pouvoir 'envoûtant' auprès de la gent féminine. De l'autre côté, on pourrait facilement lui emprunter sa garde-robe tant il est androgyne.
It moves effortlessly between males/females roles, drawing in the wardrobe of his companion. Androgynous stripe pants, jacquard or plain oversize, for a chic dandy look. Last detail to remember for a total look boyish: the loafer.
I think Mick Jagger is the perfect example to illustrate this theme.

. He is at the same time a virile man, aware of his sex appeal and his power of

'haunting' with the fairer sex. On the other hand, we could easily borrow him his wardrobe as he is androgynous.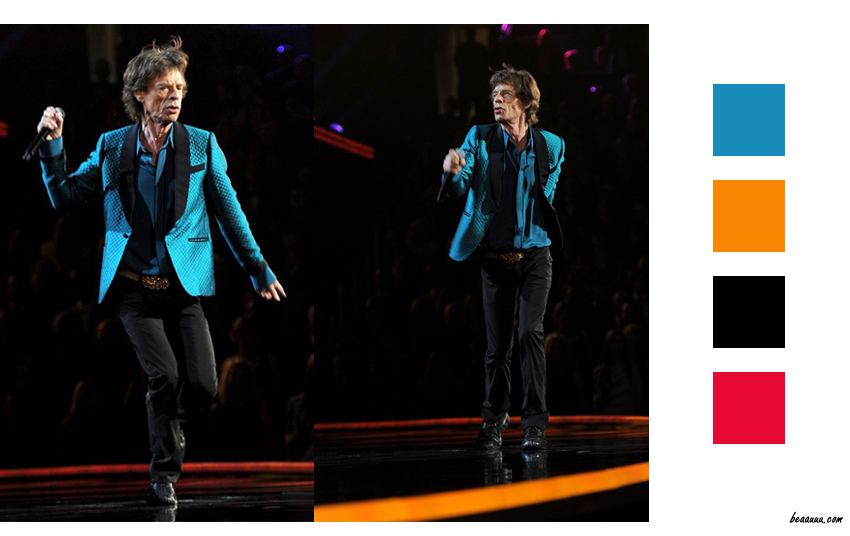 Mick Jagger during Grammy Award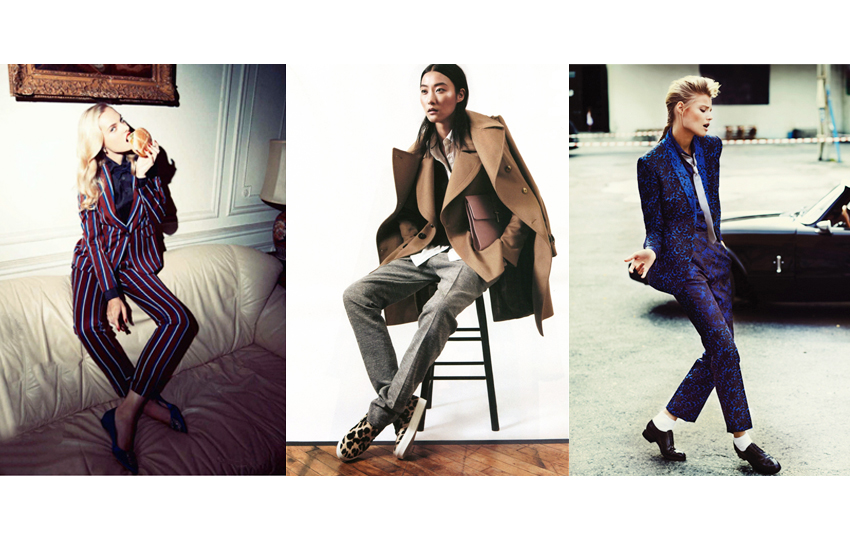 Elle Russia October 2012
by Marc Philbert
– VOGUE CHINA JANUARY 2013 by Amy Troost – Vogue Paris September 2012 with Magdalena Frackowiak by Zuza & Bartek