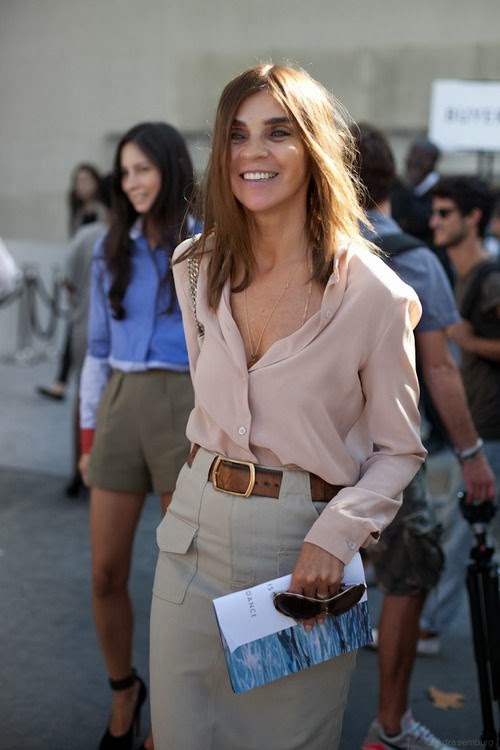 Carine Roitfeld (I do not own this photo, if you know who took it, please let me know, and I'll put credit on it!)
Je commencerai par dire que c'est un film pour les gens qui aiment la mode, si ce n'est pas votre cas, je vous le déconseille fortement. (Vous risquez de trouver ce film futile, avec gens superficiels qui font la fête tout le temps…) D'ailleurs, à Paris seulement deux salles projettent le film.
Moi, j'ai aimé parce que Fabien Constant a filmé Carine Roitfeld (ancienne rédactrice en chef de Vogue Paris) et son entourage (famille et collaborateurs) durant les 9 mois de préparation nécessaires au lancement du CR Fashion Book, le nouveau magazine de Carine Roitfeld.
Du choix des photographes, des réunions avec les bloggers (« You're gonna BOUM! » deviendra surement la nouvelle expression à la mode), aux différents shootings photos avec Bruce Weber, Tom Ford, Karl Lagerfeld and Sebastian Faena, on voit le développement du magazine étape par étape.
Évidement lancer un nouveau magazine sur le marché, n'est pas évident et voir Carine Roitfeld combattante face aux imprévus et déconvenues (annulations de photographes, mannequins, budget dépassé… ), (et oui, tout n'est pas si facile même quand on s'appelle Carine Roitfeld), me donne du courage pour réaliser mes propres rêves, car j'aime à penser que
rien n'est impossible
dans la vie ou plutôt que tout est possible!
Ici, l'objectif de Carine Roitfeld est de faire rêver les lecteurs de CR Fashion Book à travers des clichés parfaits qui racontent une histoire… son histoire, notre histoire?
Let's say that this is a film for people who love fashion, if it's not your case, don't go to see it. (You may find this film pointless with superficial people who party all the time … ) In fact, only two cinemas in Paris play the film.
Me, I liked it because Fabien Constant filmed Carine Roitfeld (ex-fashion editor of Vogue Paris ) with her (family and collaborators) during the 9 months of preparation needed to launch the CR Fashion Book , the new magazine Carine Roitfeld .
From the choice of photographers, meetings with bloggers ( « You're gonna BOOM! » Will probably become the new trending expression) to photos shoots with Bruce Weber, Tom Ford, Karl Lagerfeld and Sebastian Faena, we see the construction of the first
CR Fashion Book
step by step.
For sure, launching a new magazine on the market, is not obvious and see Carine Roitfeld going through the unexpected and disappointments ( cancellations of photographers, models, exceeded budget … ), (and yes, it is not so easy even when your name is Carine Roitfeld ), gives me courage to make my own dreams, because I like to think that nothing is impossible in life or rather everything is possible!
Here , the objective of Carine Roitfeld is to make us dream through CR Fashion Book and the perfect pictures that tell a story… her story, our story?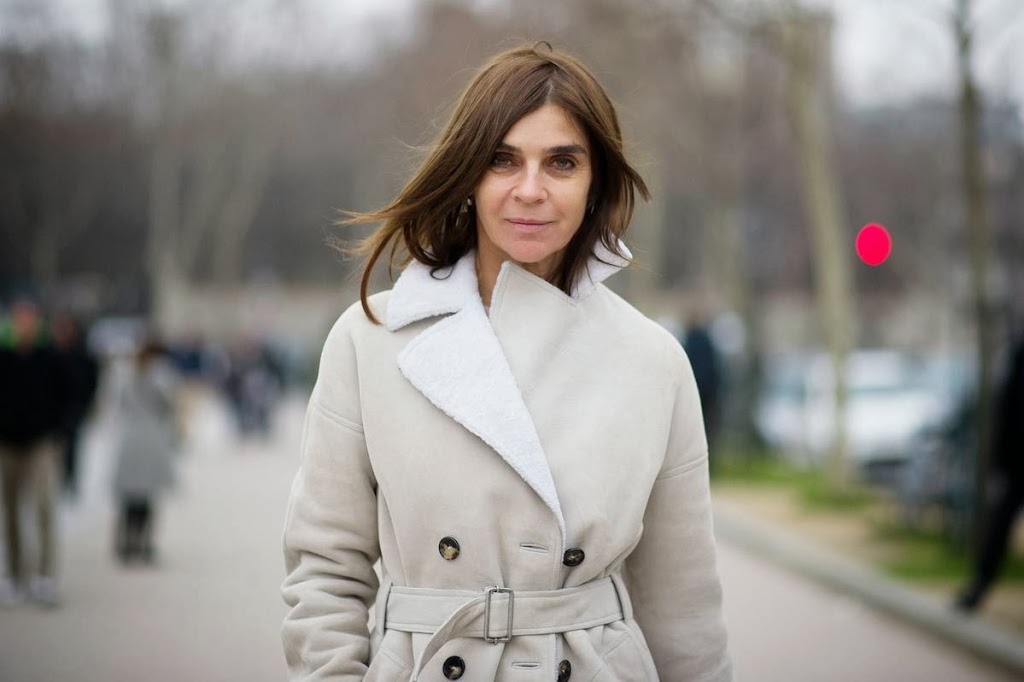 CARINE ROITFELD Photo: Courtesy of YoungJun Koo/I'M KOO